The D&D Daily Mobile Edition
December 1,

2015



The LP Industry's #1 News Source - Informing, Educating and Instilling a sense of community



News Brief
Sponsored by WG Security Products, Inc.
The USS Foundation's Fourth Annual Thanksgiving Care-A-Van Benefits Fontana and Rancho Cucamonga Residents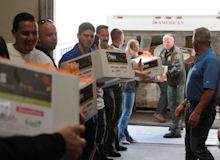 The USS Foundation, a charitable, non-profit organization dedicated to helping less fortunate children, teamed up with the San Bernardino Sheriff's Department to bring its Thanksgiving Care-A-Van to 165 families in underserved populations in Fontana and Rancho Cucamonga, Calif. on Wednesday, November 25, 2015. Each family received a whole turkey, stuffing, mashed potatoes, green beans, corn, cranberry sauce, pumpkin pie, apple pie and a roasting pan.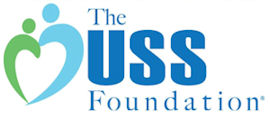 "Our surrounding communities are very much a part of our company's fabric, and we are honored to surprise at least 150 of the families in the community with the supplies for a warm meal and the opportunity to gather with their loved ones for the holiday," said Adel Sayegh, founder of the USS Foundation.

This is the fourth year the USS Foundation has brought its Thanksgiving Care-A-Van to its surrounding communities. Learn more about the foundation's efforts at www.ussfoundation.org.






Calm during crisis: Inside King Soopers, a Kroger division
During Colorado Springs Planned Parenthood's Horrific Shootings
Former Loss Prevention Executive Manages the Lockdown and Caring for Customers
More eyewitnesses continued to share their stories of the shooting. Monday, we heard from people inside the King Soopers who said It was surprisingly calm inside. There were roughly a hundred and fifty people inside the store during the shooting.

Some of them said it's the scariest thing they've been a part of and that it would have been easy for people inside to freak out. Some people said they feel lucky.

We got in there literally I think a minute or two prior to the shooting actually starting," said Shopper Sherrie Teter. "When I went outside I saw the police officers arriving and we did hear shots fired and that's just when I yelled, 'everyone get in the store,' and locked the doors," said King Soopers Assistant Store Manager Cathy Stark.

With chaos happening just outside the doors, some credited the assistant store manager for having a calming effect on the whole store, but she won't take credit for that.

"My team did fantastic. It wasn't just me. It was our whole team that was here that day. They started walking through making sure customers were taken care of and we started handing out water. We knew we were in for the long haul, so we started making the best of a bad situation," said Stark.

Making the best of the situation included playing cards for some and kids using coloring books.

"I was a little surprised. I expected to see some people who were much more nervous about it than they were," said Teter. "I think there was a sense of calm because we knew we were not in imminent danger," said Stark. The assistant store manager said she knew they weren't in danger because they could see all of the police movement's right outside of the door.

Editor's Note: Of special note is that this assistant manager has served in Kroger's Loss Prevention earlier in her career with her last position being that of a District LP Manager before being transferred into store management. Obviously the training and her individual accomplishments led her to lead such a successful lockdown while caring for the customers. fox21news.com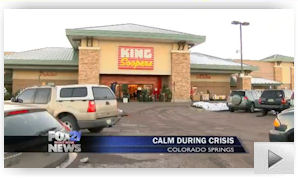 Corrective Education Company response to San Francisco lawsuit in LA Times
In response to the lawsuit that has been filed by the City Attorney of San Francisco, Corrective Education Company would like to offer the following statement:

Corrective Education Company (CEC) offers a program to first time offenders who have been stopped by a retailer for shoplifting. It is based upon the broadly accepted philosophy of restorative justice and provides the offender a second chance, through education, to right the crime they have been accused of committing.

CEC's education program is based on Rational Emotive Behavior Therapy (REBT). The program typically costs offenders significantly less than going through the criminal justice system. It also gives first time offenders the opportunity to avoid having the stigma of being arrested follow them for the rest of their lives. CEC's program is completely voluntary, and offenders may opt out at any time. Our program has helped thousands of first-time offenders get their lives back on track.

The program also benefits communities by reducing the burden on law enforcement and the criminal justice system. Responding to calls to pick-up shoplifters has been an especially difficult burden on law enforcement in California. CEC's program has dramatically reduced calls to law enforcement in those retailers where CEC operates. In addition, first-time offenders are taught life skills and helped to make behavior changes so that they can become productive members of society while still being held accountable for their actions. Corrective Education Company states that this lawsuit is without merit, and furthermore, is factually incorrect. CEC intends to vigorously fight the lawsuit that has been filed by the San Francisco City Attorney in the Superior Court of California.
Brian Ashton, CEO
Corrective Education Company latimes.com

Demand for surveillance systems boosts sales for Vector Security
Sales are up at Vector, in part because of increased demand for comprehensive security systems at homes, schools and other public buildings, said General Manager Bob Bronder. Vector's sales increased 4 percent to $245 million since 2013 and are expected to be $252.3 million this year. About three-quarters of Vector's 300,000 customers are residential. Yet about 75 percent of the company's sales revenue comes from commercial customers, which include UPMC, Comcast, Lowe's, Sunglass Hut and Toys R Us. Most commercial customers seek video systems, Petrow said.

Vector has avoided consolidating its 30 branches in Pennsylvania, California, Delaware, Ohio, Kentucky and other states. That gives it the resources of a large company with the culture of a local business, spokesman Art Miller said. Vector has grown through acquisition. In September, the company acquired Pelican Security Network Inc., an alliance of security providers, fire protection companies, alarm dealers, and system integrators based in Baton Rouge. The acquisition moved Vector into Louisiana and Texas, and expanded its Florida presence, Miller said. triblive.com

Clothing Retailer JBC Rolls Out Checkpoint Systems' RFID Across All Stores
Checkpoint Systems, Inc. a leading global supplier of merchandise availability solutions, and JBC, Belgium's largest clothing retailer, today announced that they have rolled out radio-frequency identification(RFID) throughout JBC's entire supply chain, from point of production through its distribution center (DC) to its 144 stores in the region.

JBC now tracks over 17 million items a year, from the moment of production of its 100 suppliers around the world up to the time they are sold in its 144 stores in Belgium, Luxembourg and Germany. This technology investment allows JBC to optimize its stock of 1.5 million hanging garments and 15.5 million flat-packed garments to minimize out-of-stocks and enhance its shopper's experience online or in-store. businesswire.com

Food Marketing Institute Eliminates Vice President, Asset Protection, Data Security & Crisis Management position
Yesterday FMI eliminated the position that Rhett Asher had held. With an Asset Protection conference coming this March how does this development impact the overall conference?

HD Supply eliminates CSO & Senior Director; Assets Protection, Corporate Security and Business Continuity

Nearly Half of Thanksgiving and Black Friday Shoppers Spent
More This Year Than They Did in 2014
One third of Americans (36 percent) shopped on Thanksgiving Day this year, up from 23 percent on Thanksgiving in 2014, according to the International Council of Shopping Centers (ICSC) Thanksgiving/Black Friday Shopping Report. Black Friday's popularity holding steady: half of Americans (50 percent) shopped on Black Friday this year, same as last year (49 percent). ● Americans shopping on Thanksgiving and/or Black Friday spent $557. businesswire.com

Report: Apparel up, electronics flat over Black Friday weekend
Apparel specialty retailers experienced a sales pick up over Black Friday weekend, while department-store and electronics revenue was roughly flat, Reuters reported. Electronics sales were being held back by a lack of new, "hot items" and by falling prices. Online sales growth was in the double digits over the extended Thanksgiving weekend, beating MasterCard's forecast for about 8 percent growth. chainstoreage.com

'Sting trailers' offer glimpse into world of cargo thieves
Somewhere in America, a tractor-trailer loaded with hidden surveillance equipment is parked at a truck stop or warehouse while authorities wait for thieves to steal it. No one is sure when, or even if, crooks will take it. But such "sting trailers" have been successful in busting up crime rings and recovering pilfered merchandise. "It's like fishing," said D.Z. Patterson, an investigator for Travelers insurance. "You've got your worm in the water, but there are hundreds of other worms out there. They have to pick yours."

Cargo theft has become a huge problem that the FBI says causes $15 billion to $30 billion in losses each year in the U.S. Law enforcement and the insurance industry are fighting back by tempting thieves with "sting trailers" laden with cameras and GPS tracking devices, hidden within both the trailers and the inventory they contain.

New York-based Travelers Cos., which has a large office in Hartford, believes it is the only insurance company using a sting trailer, though a handful of others are used by law enforcement agencies and retail and trucking companies. Its trailer was developed in 2008 at the company's Windsor, Connecticut, lab and is equipped with $100,000 worth of surveillance gear. Law enforcement agencies nationwide have used it hundreds of times, resulting in dozens of arrests. wtnh.com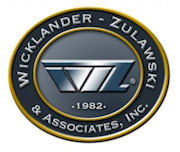 Special Offer on WZ Distance Learning Courses
You spoke and we listened by redesigning our courses to offer streaming video. You can now have an on-line learning experience that fits your demanding life-style. It's easier than ever to choose a course and begin your training! As an added benefit, we're passing the cost-savings on to you! Save over 40% from now until the end of 2015 with our special pricing offer on 1-2 hour WZ campus courses. Find out more.

Gotta Watch this Video from Lock Tube - Opening a Master Lock with a Hammer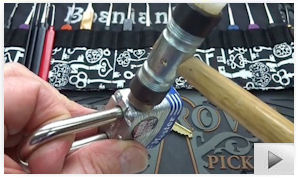 Florida looking to strengthen skimming laws and making security measures mandatory

Haggen sells 47 locations, 30 back to Albertsons

Smart & Final Stores is acquiring 32 Haggen stores in Central and Southern California

Sleepy's 1,050 stores sold to Mattress Firm for $780M


Quarterly Same Store Sales Results
Shoe Carnival Q3 comp's up 6% with net sales up 5.9%
Mattress Firm Q3 comp's up 3.8% with net sales up 50.7%
Claire's Stores comp's down 0.6% with net sales down 5.1%
All the News - One Place - One Source - One Time
The D&D Daily respects your time
& doesn't filter retail's reality

Report Your News!
(content subject to approval)




Data Breach Trends to Evolve in 2016
Experian Data Breach Resolution has released its third annual Data Breach Industry Forecast white paper, showing that while some current issues remain relevant, there are a few emerging areas that warrant attention.

"Unfortunately, the reality is that no data breach is the same, and a wide variety of unique circumstances need to be considered in a data breach response plan. It is challenging to keep up so we are releasing this white paper to provide organizations with insight that will help them better strategize their incident response."

For one, Experian predicts that consumers and businesses will be collateral damage in cyber-conflicts among countries. Also in the coming year, the firm predicts a resurgence in hacktivist activities, motivated by the desire to effect reputational damage on a company or a cause. No longer motivated merely by financial gain, criminals steal data to glean information that can be used for blackmail or extortion. This changes the response plan, and companies must consider all possible scenarios. Experian also expects that: EMV chip and PIN liability shift will not stop payment breaches; big healthcare hacks will make the headlines, but small breaches will cause the most damage. infosecurity-magazine.com

What will Amazon's drone delivery look like?
In a new video, Amazon.com is previewing what it calls the future of retail. Amazon demonstrates a new drone model which will allow delivery of certain items within 30 minutes or less. The drone rises vertically like a helicopter to an altitude of almost 400 feet, and then can fly like a plane for a distance of about 15 miles.

To ensure safety, the drone uses sense and avoid technology to detect and move away from potential obstacles and hazards in flight. When preparing to land, the drone scans the landing area for hazards and then lands vertically. The demonstration model is said to be just one in a "family" of drones that will be specifically designed for different types of deliveries and environments. drugstorenews.com
Security Placing Too Much Focus on Technology and Reliance on IT Departments
As the threat landscape becomes ever more varied and innovative, human error and ignorance among workforce are presenting enormous gaps in fortification a conference of UK senior IT security staff has heard. infosecurity-magazine.com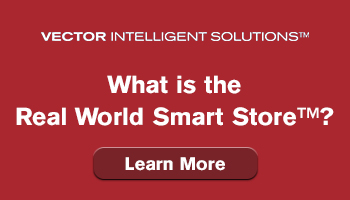 Spotlight on Nedap

Nedap Releases, "Winning Over the CFO: A Practical Guide for Loss Prevention Executives"
By Rob Schuurman, CEO, Nedap Retail and Patrick O'Leary, GM, Nedap Retail Americas
Loss Prevention professionals know what it takes to fight Organized Retail Crime, prevent shoplifting and employee theft. They need modern, intelligent systems to stay ahead of the curve! But what does it take to get budgetary approval from the CFO and other senior executives? Look no further! We interviewed experienced loss prevention and C-level executives and compiled their advice into this 18-page eBook. It is packed with practical tips from beginning to end covering topics such as:

> How to approach the budget discussion with your CFO
> What pressures and concerns keep them up at night
> How to find common ground
> How to speak the CFO language
> What ROI factors should to be considered
> How to handle common boardroom objections
> Next steps for building the business case

So, what are you waiting for? Download the eBook here.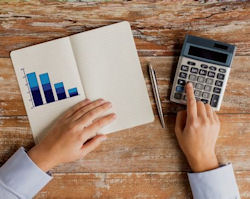 About Nedap
Nedap is a manufacturer of intelligent technological solutions for relevant themes. Sufficient food for a growing population, clean drinking water throughout the world and smart networks for sustainable energy are just a couple of examples of themes Nedap is working on. It has a continual focus on technology that matters. Nedap was established in 1929, has been listed on the stock exchange since 1947 and, with more than 720 employees, Nedap is active around the world.

Press Releases

CSAA Kicks Off CSAA/Verisk Data Exchange Project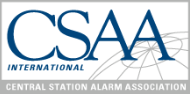 VIENNA, VA (November 30, 2015) - The CSAA (Central Station Alarm Association) Board of Directors formally approved the CSAA/Verisk Data Exchange Project at its October 11 annual meeting in Sonoma, CA.

The project goal is to study the impact of professionally monitored alarm systems on insurance risk. This will be accomplished by combining CSAA member alarm system data with Verisk's proprietary insurance data. Insights from this study could be used in filings for updated discounts with insurance department regulators. This project will also assess the relevancy and value of alarm system data in the insurance underwriting, pricing and claims handling process.

Verisk Analytics (Nasdaq:VRSK) is a leading data analytics provider serving customers in insurance, energy, healthcare, financial services, government, and risk management.

CSAA president Pam Petrow, president/CEO of Vector Security, related that "this project is the most important collaboration between the alarm industry and the insurance industry in a generation. Working together with Verisk will quantify the value of security solutions to reduce risk and give the insurers a reason to offer their policy holders incentives for professionally monitored alarm systems."



Anthony Canale, vice president of Verisk Crime Analytics, added, "We're excited to work with CSAA and use alarm system data to create risk models for our insurance stakeholders to help them quantify risk, reduce losses and improve their customers' experience."

Jay Hauhn, the executive director of the CSAA, stated that the CSAA/Verisk Exchange Committee (CVEC) will drive this data collection and analysis project and include several subcommittees.

Keith Jentoft, president of Videofied and a strong advocate of insurance/security alliances, has been appointed to chair the CVEC and is working with CSAA members to organize the committees and define project milestones. Don Young, COO of Protection 1, has been appointed as the board liaison giving the CSAA Board oversight and direction to the CVEC.

About CSAA International
The Central Station Alarm Association International (CSAA) is an internationally-recognized non-profit trade association that represents professional monitoring companies that are listed by a CSAA-approved Nationally Recognized Testing Laboratory, such as FM Approvals, Intertek/ETL or UL. CSAA is legally entitled to represent its members before Congress and regulatory agencies on the local, state and federal levels, and other authorities having jurisdiction (AHJs) over the industry. Since its incorporation in 1950, CSAA has served its members' interests through education, online training, meetings and conventions, certification, insurance, and industry standards. www.csaaintl.org. For more information, contact Elizabeth Lasko at CSAA, 703-242-4670 x 16.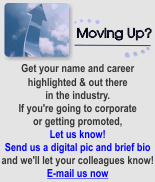 MultiSight is a cloud-based video service that was conceived and developed to help retailers monitor and improve operations. It uses the power of HD video, cloud based storage, and video sharing to protect your profits in new and exciting ways. Hear Jackie Andersen, Director, Retail Strategic Accounts, and Evan Garabedian, Business Strategist - Solutions & Technology Office, discuss the importance of having a connected consumer backed up by a connected associate. And MultiSight does just that. As an all-in-one inclusive product, it is smart, immediate and - most importantly - useful.

---
Dan Doyle, SVP and Chief Human Resources Officer for Beall's Inc., chats with Joe and Amber about what he looks for each year when attending the NRF Big Show in New York City. A 25+ year veteran of the loss prevention industry and former chairman of the NRF's LP Advisory Council, Dan talks about the unique jump he made in his career from LP to HR - both of which he describes as a "people business."

Solution Providers, have a video or commercial you want to publish? Contact us.


e-commerce

Sponsored by The Zellman Group
Cyber Monday spending hits all-time high
According to data from Adobe, a record $2.98 billion was spent online during Cyber Monday (Nov. 30), a 12% increase from the prior year and making it the largest online sales day in history. The average order value was $133, slightly lower than Black Friday ($137) and Thanksgiving Day ($162), indicating that shoppers were buying less expensive items.

Smartphones and tablets continued to drive sales on Cyber Monday. Mobile accounted for 49% of shopping visits (38% smartphones, 11% tablets), resulting in 28% of online sales (17% smartphones, 11% tablets). chainstoreage.com

Global Police Join Up to Take Down 37,000 Counterfeit Sites
A multi-national crackdown on piracy has seen over 37,000 websites shuttered for selling counterfeit goods in the run-up to the big Black Friday/Cyber Monday weekend. US Immigration and Customs Enforcement's (ICE) Homeland Security Investigations (HSI) partnered with law enforcers and industry players from 27 countries worldwide to take action. In total, 37,479 sites were shut down with the HSI-led National Intellectual Property Rights Coordination Center co-ordinating efforts between industry members, anti-counterfeiting associations and law-enforcers to seize domains via civil and criminal action. infosecurity-magazine.com

Luxury Cos. Win $64M Default Against Counterfeiter
A New York federal judge on Tuesday granted fashion brands Cartier International AG, Alfred Dunhill Ltd., Chloe SAS and others a $64 million default judgment after finding the sole remaining defendant in the case liable for infringing their trademarks and permanently barred the John Doe from continuing to do so. "Overall, the decision was a good one," Elings said. "Richemont closed over 11,000 counterfeit websites. The other defendants only comprised 700 websites. The court recognized counterfeiting is a serious problem."

Roxanne Elings, an attorney for the plaintiffs, told Law360 on Wednesday that the plaintiffs are not likely to see any of the $64 million but noted that they do have monies restrained in the U.S. in the six figures. law360.com

Catching Counterfeiters & Their Fakes
It's estimated that in 2015, the total value of global trade in counterfeit and pirated goods will be a whopping $1.77 trillion (U.S.). Editor's Note: Here's a broad and focused look at the problem from the perspective of a firm who fights this growing problem worldwide. Published in The Robin Report it is a great article for anyone dealing with the issue. therobinreport.com

Identity theft on rise during holiday shopping season
Online customers are seeing an increased risk of identity theft. Lee's Summit is currently a part of The Heartland of America Regional Computer Forensics Lab (HARCFL), which tracks cyber crimes in parts of Missouri and Kansas. Officer Glover also says metro police are working with the Secret Service and other federal law enforcement to try and decrease cases of identity theft. 40% of all identity theft cases happen over the holidays. kshb.com

Walmart Statement on 2015 Cyber Monday - Mobile Takes Center Stage
Nearly half of orders on Walmart.com since Thanksgiving have been placed on a mobile device - that's double compared to last year. Mobile is making up more than 70 percent of traffic to Walmart.com. businesswire.com
"Fraud is not a person - it is a dynamic grouping of statistics that deviate from the norm."
Stuart B. Levine, CFI, CFCI
CEO, The Zellman Group & Zelligent


ORC News
Sponsored by NEDAP
The Cost of Serial Shoplifters in Colorado Springs is $20M yearly
Twenty million dollars is how much money retailers in Colorado Springs lose to serial shoplifters every year. Why should you care? "It's an epidemic here in Colorado Springs," says Det. Judd Tyson. He heads up the organized retail crime unit for the Colorado Springs Police Department.

Colorado Springs police just arrested a woman they suspect is a professional shoplifter. Right now she is behind bars, accused of ripping off more than $150,000 from stores just this year. She is being linked to an alleged shoplifting ring that was run out of a house in a quiet Springs neighborhood.

These are thieves that rip us off with the intent to resell," said Kris Staaf with Safeway. The major grocery chain sat down with us down to talk about the problem. They have a team of undercover investigators who walk the stores.

Part of the problem, cops say, is the penalty for shoplifting has gotten lighter. Before 2007, you'd be charged with a felony if you stole more than $500 in one hit. The law changed to $1,000 in 2013, and now, you have to steal more than $2,000 worth of merchandise before it's a felony. kktv.com

Drugs for undies: Va. sees increase in thefts
Virginia authorities say they have noticed a rise in people trying to steal underwear in order to earn money to buy drugs. Criminals are lured to the underwear because the clothing is easy to hide and it can be resold for a good price, The Richmond Times-Dispatch reports. "It's been drug-related every time," Windle said. "It's generally heroin addicts that are stealing this because they can resell it easily on the street, they can resell it for a fairly significant amount, and it's fairly easy to conceal." newsleader.com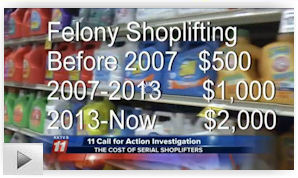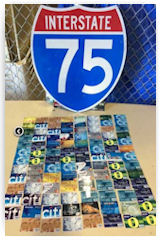 Bonita Springs, FL: ID thief with over $1M in fake credit cards busted
An ID thief in possession of over $1 million worth of cloned credit cards, along with a stash of marijuana, was busted early Wednesday morning during an I-75 traffic stop by the Lee County Sheriff's Office. Ruben Rodriguez De Roux, was arrested and sent to the Lee County Jail. On Wednesday, Nov. 23, at approximately 3 a.m., Rodriguez De Roux was stopped by an LCSO deputy after committing several traffic violations on I-75 in Bonita Springs. During the stop, a K-9 dog sniffed the odor of marijuana coming from the vehicle, and the deputy found he's driving under a suspended license. It was also discovered that Rodriguez De Roux had 103 highly-advanced counterfeit cloned credit cards; each with $10,000 limits. The cards had magnetic strips re-encoded with credit card information from the victims, who had their accounts compromised through skimming devices. In this type of case, the victim is actually in possession of their own issued card, while criminals like Rodriguez De Roux possess the account information and utilize it for illegal purposes. abc-7.com

Fairfax, VA: Police "Christmas Anti-Theft Team" arrest 4 in $19,000 Apple Store credit-card scheme
Members of the Fairfax County Police Department's "Christmas Anti-Theft Team" on Nov. 23 apprehended four men who allegedly were working together to make fraudulent purchases with stolen credit-card information. Employees of the Apple store inside Tysons Corner Center contacted the team's officers at around 9:20 p.m. The officers determined there were two men inside the store who reportedly had purchased 21 iPhone 6s Plus phones, totaling more than $19,000 in value. The men used numerous credit cards to make the purchases. When some of the cards were declined, one of the men produced other credit cards to complete the purchases, police said. insidenova.com

Linden, NJ: Four men Grab & Run $6,100 worth of Levi's Jeans from Kohl's
Police are looking for four men believed to be responsible for stealing $6,100 worth of Levi's jeans from Kohl's on Route 1. Around 11:23 p.m. loss prevention workers at Kohl's learned 58 pairs of Levi's jeans, worth $6,100 had been stolen from the store. When they reviewed security footage they say a gray Toyota Sienna van pull up to the store and two men get out of the van and take out two shopping carts from inside the vehicle. Police said two other men also got out of the van and before all four men entered the store. Police said the four men put jeans into the two shopping carts and exited the store through a fire exit door where the van was parked. Police said this is second incident at this Kohl's store. The men are believed to be part of an organized retail theft ring, police said. mycentraljersey.com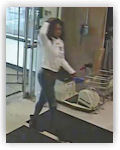 Utica, NY: Man dressed as a woman flees store with a $1,000 worth of North Face jackets from Dick's
At approximately 11:25 a.m. Tuesday, Nov. 10, police responded to Dick's Sporting Goods for a retail fraud in progress. The caller said the suspect removed several North Face jackets from the rack, ran out of the store without paying, and got into a car driven by a white male. During review of the surveillance video, the asset protection officer told police that the female suspect may have been a male dressed as a woman, saying the suspect was "approximately 6 foot 5 inches tall with an athletic build," wearing women's clothing and possibly a wig. candgnews.com

Mukwonago, WI: Serial Baby Formula thief arrested; wanted by Several agencies in Waukesha County
A 34-year-old East Troy man stole 10 cans of baby formula, valued at $189.90 from Pick 'n Save, around 9:45 a.m. Nov. 24. He was arrested by Muskego police on Nov. 26 for a similar theft in Muskego. The man was a suspect in several other grocery thefts in the Waukesha area and he faces multiple charges of theft from several agencies. lakecountrynow.com

Kenosha, WI: Kohl's bust Dyson Vacuum cleaner thief
A 34-year-old Zion, Ill., man was arrested Sunday afternoon for attempting to steal an expensive vacuum cleaner from Kohl's. According to the Kenosha Police report, around 1 p.m. Anthony Jett attempted to leave the store with a Dyson vacuum valued at $679.99. Kohl's loss prevention unit provided video evidence to investigators. Jett was arrested for felony retail theft and cited for possession of marijuana. kenoshanews.com

Fairfax, VA: Target busts 4 from Chicago in Coupon Fraud Scheme
Fairfax County Police say they arrested four suspects in a coupon scheme at the Target store at Springfield Town Center. Last Wednesday at about 6:17 p.m. Target Loss Prevention notified the police department's (CATT) Christmas Anti-Theft Team of a possible fraudulent coupon scheme in progress. CATT members responded, surveilled the four suspects and took them into custody, police said. The suspects; all from the Chicago area, were charged with larceny by false pretense. Their 2011 minivan, was seized by police. patch.com

Paducah, KY: Police investigating 3 Shoplifters hitting Ulta store
According to Paducah police, an employee at Ulta on Hinkleville Road said three suspects were seen on surveillance video taking several hundred dollars' worth of cologne and leaving the store without paying. westkentuckystar.com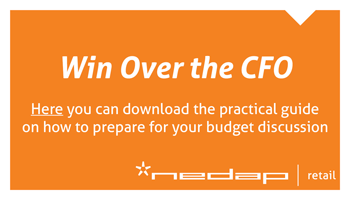 Do you have an ORC case to share?
Share your ORC news and help the industry grow


Retail Crime News

Sponsored by Security Resources
Elmwood, LA: Gunman robs Academy Sports at gunpoint after shooting up a McDonald's
Jefferson Parish Sheriff's investigators are looking for a man who robbed a local sporting goods store at gunpoint after shooting up a McDonald's restaurant on Jefferson Highway. At 2:42 a.m. police received a report of gunshots near Jefferson Highway and Causeway Blvd. Authorities responded to the McDonald's . There crime scene technicians found a number spent shell casings. The building was hit with 11 bullets. Investigators say store employees said the gunman fled. No one was injured in the incident. Later Tuesday morning, shots were reported outside the Academy Sports . Police then received a call around 4:15 a.m. reporting an armed robbery at the sporting good store. The suspect fired two shots through the front glass door to enter the store. Once inside he ordered the manager to open the safe and robbed the store at gunpoint. The suspect fled with an undetermined amount of money. The weapon used in the robbery was a black semi-automatic handgun. There were six employees in the store at the time of the robbery. fox8live.com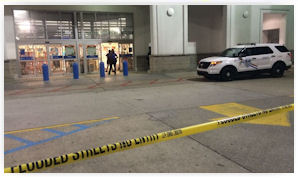 Wichita, KS: Shot fired during early morning Jewelry Store Robbery
At least one shot was fired during the robbery of a jewelry store in north Wichita. Just after 10 a.m. Tuesday, officers were dispatched to the report of a robbery at Kim Chi Jewelry, on N. Broadway. The caller told 911 that shots had been fired during the robbery, but it's unclear if it was the suspect or robbery victim. No injuries have been reported. kake.com

Alexandria, VA: Police arrest 4th person in Alexandria Mall parking lot shooting
Four people have now been charged with Thursday night's shooting in the parking lot of the Alexandria Mall. Due to a tip, police arrested Thomas Bullions, Claude Belmon, and Timika Williams. They were charged with attempted first degree murder and accessory after the fact. Police also arrested 23-year-old Kentavion Williams over the weekend. He faces attempted first degree murder charges. Investigators were also able to recover firearms. One of which is believed to be the weapon used in the shooting. Police believe the shooting on Thanksgiving Day came from a long-running dispute. The gunshot victim was treated then released from the hospital. kalb.com

Houston, TX: Ross employees attacked as a Shoplifter attempts to flee with a cart full of Purses
Move over Black Friday. Investigators in Harris County say a woman attacked two employees at the Ross department store on Fry Road after they tried to stop her from stealing a shopping cart full of purses. Investigators say Jane Marzell walked into the store, put several purses in her cart, went to the back of the store to cut the security tags off, and an employee confronted her. Deputies say she started punching that employee in the face. Deputies say when a second employee confronted her at the door to stop her from leaving, Marzell hit her in the face with a large pair of pliers, and pulled her thumb backwards, causing torn ligaments. A quick-thinking customer snapped a picture of the violent shoplifter and her license plate. Police traced it back to Marzell. The 69-year-old has been charged and convicted of theft several times dating back to 2010. abc13.com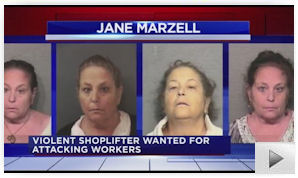 Dothan, AL: Home Oil Company (C-store) Armed Robbery was an Inside Job, 2 arrested
Dothan police recently arrested a local couple for their roles in the robbery of a local convenience store, including one of them who worked as the clerk of the store at the time of the robbery. Dothan Police Sgt. Jason Adkins confirmed police investigators recently arrested Elijah Paul Gonzales, 26, and Angel Linette Carroll, 25, and charged them each with felony conspiracy to commit first-degree robbery. Adkins said police are also looking for a third suspect, Rashena Jackson, who has been charged with the same crime for her alleged involvement in the offense. dothaneagle.com

Thomaston, ME: Police investigate break-in at Maine State Prison Store
The Maine State Prison showroom, which sells items made by inmates, was closed Monday for an unlikely reason -- it was burglarized. Thomaston police said the burglary was reported to police early Monday morning. Police Chief Kevin Haj would not talk about how the showroom was broken into or what was stolen. All the wood products in the showroom, from furniture to crafts to bird feeders, are made by inmates working in one of Maine's prisons. The store will remain closed as authorities investigate. The prison industries program is designed to teach prisoners marketable skills and keep them occupied while serving their time. wcsh6.com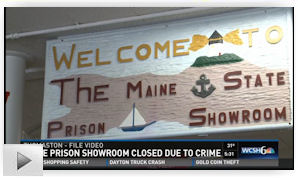 St Helena, CA: Police identify 3 suspects in David's Jewelers store heist
St. Helena police say they have identified three suspects believed to have been involved in an armed robbery at David's Jewelers in September 2014. Police are declining to release the suspects' names pending further investigation, but say two of the three suspects are already in federal custody on other charges - one in Colorado and one on the East Coast. "Evidence discovered by St. Helena Police Officer James Hartley during the initial investigation was able to be directly linked to one of the suspects," the St. Helena Police Department announced Monday in a news release. "Additionally, during his investigation, Officer Hartley located evidence of cell phone use that led him to believe the suspects in this case were linked to jewelry store robberies in other jurisdictions." Police say Hartley contacted the FBI and added the robbery to a list of cases being investigated by a regional task force consisting of law enforcement agencies from Chico, Turlock, Roseville, Folsom, Santa Barbara, Denver, Scottsdale and the East Coast, as well as the FBI. napavalleyregister.com

Bloomington, IN: Sonic restaurant manager says he won't tolerate store theft
The manager of a fast-food restaurant hopes his employees take note of the penalty for crossing his business's bottom line after two cousins were arrested in connection with a burglary at the Bloomington Sonic, in which around $70, cherry limeade coupons and gift cards were taken. Jay Hickman, general manager at the Sonic Drive-In, said he had stuck his neck out for one of the men accused of burglarizing his store early Sunday morning. He even argued for Timothy Nelson's continued employment just a month ago, when Nelson appeared in court after violating probation. heraldtimesonline.com

Tampa, FL: Target Loss Prevention agent bitten as shoplifter attempts to flee

Knoxville, TN: Walmart shoplifter arrested after he swung a knife at Loss Prevention agents

Grand Rapids, MI: Woman robbed at gunpoint in Meijer store bathroom

Nashville, TN: One of two Brothers arrested for a series of Retail Burglaries in Nashville

D'Iberville, MS: Police need public's help identifying $1,000 credit card fraud suspects

Sarasota, FL: Three arrested for passing Fake $100's at Macy in the University Towns Center Mall

Thomaston, ME: Walmart associate arrested for theft of $1,000 from the register

UK: Timothy Roe Fine Jewellery in Chichester was the victim of a Grab & Run of a diamond ring valued at $45,000

Diva Diamonds & Jewels in Santa Fe, NM was the victim of a Robbery last Friday evening, merchandise loss is still being calculated

Jared "The Galleria of Jewelry" in the Tuttle Crossing Mall, Dublin, OH was the victim of a Grab & Run on Sunday evening, merchandise valued at $2,999

Kay Jewelers in the Moreno Valley Mall, Moreno Valley, CA was the victim of a Grab & Run Monday evening, merchandise valued at $1,895


Robberies and Burglaries

● B-52 Grocery - Memphis, TN - Shooting / 1 injured
● Boost Mobile - Lexington, KY - Burglary
● Circle K - Fort Myers, FL - Armed Robbery
● Country Market Express - Pittsfield, IL - Armed Robbery
● Cut Rate Market - Evansville, IN - Armed Robbery
● Delta Express - Nashville, TN - Burglary
● Diva Diamonds & Jewels - Santa Fe, NM - Robbery
● Dollar General - Tulsa, OK - Armed Robbery
● Dollar General- Cleveland Hts, OH - Burglary
● Dollar General - Toomsuba, MS - Armed Robbery
● Family Dollar - Baton Rouge, LA - Armed Robbery
● Fastop - Seymour, TN - Armed Robbery
● Greenwood Pharmacy - Waterloo, IA - Armed Robbery
● Kum & Go - Springfield, MO - Armed Robbery
● Pump & Pak - Sioux Falls, SD - Armed Robbery
● Rite Aid - Cleveland, OH - Burglary/ ATM
● Rite Aid - Clifton, NJ - Armed Robbery
● Subway - Tulsa, OK - Armed Robbery
● Tienda Emanuel Grocery - Winston-Salem, NC - Armed Robbery
● 7-Eleven - Oswego, NY - Armed Robbery
● 7-Eleven - Baltimore, MD - Armed Robbery
● 7-Eleven - San Francisco, CA - Armed Robbery/ clerk shot


Featured Job Listings
Sponsored by NuTech National
Feature Your Job Here For 30 Days -
70% Aren't On the Boards
VP of Sales/Client Relations
More details coming soon
Confidential - Retained Search
Nationwide
Gus Downing
VP AP & Global Facilities
lululemon athletica
Vancouver, BC, Canada
lululemon athletica
Sr Mgr Corp Investigations
US Foods
Chicago, IL
US Foods
Dir LP
A'GACI
San Antonio, TX
A'GACI
Dir Safety & LP
Harbor Freight Tools
Calabasas, CA
Harbor Freight Tools
Director, LP
Save Mart Supermarkets
Modesto, CA
Save Mart Supermarkets
Dir AP
99 Cents Only Stores
Commerce, CA
99 Cents Only Stores
Dir LP
Pier 1 Imports
Fort Worth, TX
Pier 1 Imports
LP Dir
BevMo
Concord, CA
BevMo
Dir LP (Western Canada)
Walmart Canada
Calgary, CA
Walmart Canada
Director of LP
Pacific Sunwear
Anaheim, CA
Pacific Sunwear
Market AP Specialist
REI
Seattle, WA
REI
LP Officer
Bi-Mart Corp.
Yakima, WA
Bi-Mart Corp.
Zone Mgr, LP & Safety
Lumber Liquidators
Pomona, CA
Lumber Liquidators
Zone Mgr, LP & Safety
Lumber Liquidators
Sandston, VA
Lumber Liquidators

Daily Job Alerts


Appearing One Day Only
View our Internet Jobs Archives here
AP Group Leader
Target
Suffolk, VA
Target
ETL Assets Protection
Target
Stockton, CA
Target
Regional LP Mgr
CVS Health
Oklahoma City, OK
CVS Health
Store LP Mgr
H-E-B
Midland, TX
H-E-B
LP Supervisor
JC Penney
Grand Forks, ND
JC Penney
Dept Mgr LP & Safety
Lowe's
Geneva, NY
Lowe's
Dept Mgr LP & Safety
Lowe's
Zanesville, OH
Lowe's
Dept Mgr LP & Safety
Lowe's
Oswego, NY
Lowe's
Dept Mgr LP & Safety
Lowe's
Hazard, KY
Lowe's
Dept Mgr LP & Safety
Lowe's
Kalispell, MT
Lowe's
AP District Mgr
Rite Aid
Rochester, NY
Rite Aid
LP Manager Hrly
Sears
Eureka, CA
Sears Holdings Corp
LP Manager
Kmart
Naples, FL
Sears Holdings Corp
LP Manager Hrly
Sears
Columbus, OH
Sears Holdings Corp
LP Manager Hrly
Kmart
Altoona, PA
Sears Holdings Corp
LP Manager
Sears
Glen Burnie, MD
Sears Holdings Corp
AP Manager in Training
Walmart
Ames, IA
Wal-Mart
Market AP Mgr
Walmart
Garland, TX
Wal-Mart
AP Manager in Training
Walmart
Goshen, IN
Wal-Mart
AP Manager in Training
Walmart
Conyers, GA
Wal-Mart
AP Manager in Training
Walmart
Longmont, CO
Wal-Mart
AP Manager in Training
Walmart
Boonville, MO
Wal-Mart
AP Manager in Training
Walmart
Philadelphia, MS
Wal-Mart
AP Manager in Training
Walmart
Fremont, CA
Wal-Mart
AP Manager in Training
Walmart
Fort Dodge, IA
Wal-Mart
AP Manager in Training
Walmart
Many, LA
Wal-Mart
AP Manager
Walmart
Memphis, TN
Wal-Mart
LP Group Mgr
bealls/Burkes outlet
Phoenix, AZ
bealls outlet
LP Group Mgr
bealls/Burkes outlet
Sun City, AZ
bealls outlet
LP/Safety Mgr
Navy Exchange
Suffolk, VA
Navy Exchange
LP Mgr
Bloomingdale's
San Diego, CA
Bloomingdale's



Home of the Industry's Original
On the Move
Sponsored by Civil Demand Associates
James Hooper, CFI was named Distribution Center Loss Prevention for Sport Chalet.
Post Your New Job or Promotion!
See all the Industry Movement


Your Career
Sponsor this section of the Daily
4 Reasons Why Success Isn't Just a Goal, It's a Responsibility Reaching success shouldn't just be your end goal. Think of it as your responsibility: not only do you need to be successful for your own organization, but your employees are counting on you. Here are some more motivating reasons to reach success. Inspire others

Why Attitude is More Important than Intelligence When it comes to success, people think that those blessed with big brains are going to reach the peaks of success and leave the rest of us in the dust. However, new research shows that your attitude is a better predictor of success than your intelligence. Growth mindset

8 Tough-Minded Traits that Assure Success Tough-minded people don't flinch in the face of failure. They use that opportunity to dig through the challenge and persevere. They don't settle for anything less than the gold and they give it all they've got. Here is what you need to do in order to be tough-minded too. Support success of others

Confidence Vs. Ego: The Difference Between Success and Self-Sabotage Don't confuse ego and confidence as being the same. To have confidence is to believe in yourself but ego operates out of self-interest. If your ego takes over, it can hinder your chances of success. Here's how to keep it under control. Not about you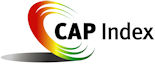 Tip of the Day
Sponsored by Vector Security
Networking has always been a key to career development and finding that next job. However, if you're not careful it can also limit you, eliminate you and even work against you. If your network is comprised of executives doing exactly what you do, then you may have competition and may even find some working against you. You've got to broaden and expand your network outside your immediate group and establish relationships outside your company and your professional circle. Remembering that quantity is no substitute for quality and, as in any mutually beneficial relationship, what you bring to the table for them is as important as what they bring to the table for you.

Just a Thought,
Gus





Upcoming Events
---
Recruiting?
Get your job e-mailed to everyone... everyday
Post on our Featured Jobs Board!
Reach your target audience in 2016 every day!
Request our 2016 Media Kit
update account / change e-mail
unsubscribe FEEDBACK
www.downing-downing.com

Advertise With The D&D Daily




36615 Vine Street, Suite 103
Willoughby, OH 44094
440.942.0671
copyright 2009-2019
all rights reserved globally