The D&D Daily Mobile Edition
December 2,

2014



The LP Industry's #1 News Source - Informing, Educating and Instilling a sense of community


Spotlight on Leadership

Benefits of Installing Security & Service Cameras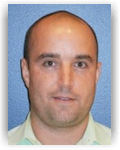 By: Tad Dack
Safety and Loss Prevention Manager
Domino's Pizza
Domino's Pizza Corporate Safety and Loss Prevention Team has created a camera analytic program to help in multiple facets of their business. This tool provides actual game film in company owned stores to identify opportunities, coach team members, and evaluate the changes. Stores can be monitored 24 hours a day, no matter where the team may be traveling in the world. Validating and retaining information on human resource, loss prevention, safety, and unemployment cases gives the department member stronger files to win cases in court.



The team can now monitor practices such as the following: Are team members in perfect image, how's the late night physical security, are people on the clock actually in the store? Are team members goofing off, why do I have so many bad orders, where is my food variance going, do I have any sanitation issues and is this workplace violence claim legitimate. Use of a camera program is endless. Closed circuit television can offer several long-term benefits to your business. Ultimately, the presence of security and service cameras helps strengthen the overall business. Below is a list of potential benefits of having a CCTV program.

Reduced Theft, Reduced Crime and Vandalism: Violent crimes are less likely to occur at your store if they know they're being closely monitored by multiple video surveillance cameras. Take further action by placing cameras in high-theft areas like the cash register, safe, walk-in, DE drop boxes and rear doors. "See me" monitors and CCTV signs can be placed in the lobby as a deterrent to potential robbers to show that they are being recorded via CCTV.

Safer Workplace: In addition to forestalling theft, surveillance cameras help build a safer workplace by monitoring employees and clean and unobscured floors for any safety hazards. We have created a virtual safety audit that evaluates and provides powerful information to management to prevent future accidents. Fraudulent accidents are easily identified by getting the time of the accident and using the CCTV video to verify the claim. Corporate stores are now able to have real time surveillance where they don't feel safe because of a high risk store incident.

Customer Analytics: Many video surveillance cameras come with built-in intelligence in relation to point of sale interface. Bad orders, abandoned orders, clock-in/clock-out, image are a few activities that can be automatically downloaded on set up to view first thing in the morning from prior day's business. Leveraging your security camera systems' intelligence will help you sustain a thriving, successful business. We use the customer complaint reports to validate customer's claims with poor service and product. This allows us to coach our employees how to handle difficult situations and holds them accountable for their actions.

Insurance Discounts: Check with your insurance agent but you can possibly become less of a liability when it is outfitted with security cameras. Nationwide, Farmers Insurance, and State Farm are just some of the many insurance providers that offer lower rates to business owners who have retail security systems in place.

We have tested approximately 100 corporate stores over 1 and 2 period time frames, pre and post camera install dates to develop a return on investment and we like what we see. A few areas of improvement due partially to the CCTV program are inventory variance, high risk bad orders, reduction with in store accidents and robberies.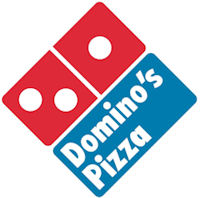 You may ask yourself how do I get more information on a CCTV or what are the steps in building a CCTV program. First think you will want to do is select a vendor and CCTV system. Do your research on what you want from the program, decide how much you want to spend, and select a product or vendor. We are using a Hik-Visions system that has 6 indoor cameras and 2 outside cameras along with the digital video recorder and installation completed by GNISEC which cost on average $3,500.00 per install. We selected a vendor that helps with the logistics and game planning of creating a CCTV team which is a huge benefit. Once you have the actual cameras up you want the remote access working function working so you can watch your store from anywhere in the world via your tablet, phone or laptop. You will do this by working with your IT department with the Pulse Care Team assist with the POS integration.

The last few steps deal with the culture of CCTV's. Team members are going to steal and break company policies when management is not in the store which is why it's important to see the stores when we are not in them. We are using the information found in the stores via videos and photos from the program to change behavior, develop a more ethical culture and provide a safer work environment. If you are interested in learning more about a CCTV program please contact the Safety and Loss Prevention Department.
Thank you to Van Carney, National Director, Safety & LP, Domino's, for this article submission.

News Brief
Sponsored by WG Security Products, Inc.

Retailers Seek Online Cop to Protect Customer Data - RILA's cyber-intelligence initiative US retailers are looking to hire a top cyber cop to protect shoppers' personal and credit-card data. This top cop will lead a high-stakes operation launched earlier this year by the Retail Industry Leaders Association (RILA) to combat audacious cyber crime. Retailers backing the effort include JCPenney, Lowe's, Nike and Target. Brian Dodge, a spokesman for the organization, the Retail Cyber Intelligence Sharing Center, said it was still interviewing candidates. The cyber sleuth will work with the private sector and government collect and share data to bolster retailers' defenses against computerized attacks, according to the job description. US retailers are adapting a model charted by financial services players, sharing sensitive information. The new cyber cop has a heavy load, especially during post-holiday season. "It is going to be a complete roll of the dice," said cyber-security expert Daimon Geopfert of McGladrey, referring to retail network traffic and data. nypost.com

ShopperTrak estimated Consumer spending over the long Thanksgiving weekend fell 2.1 percent from a year earlier to $21.8 billion Though spending dropped 6.8 percent on Black Friday -- the traditional kickoff day for holiday sales -- a large increase on Thursday and steady performance on Saturday helped offset the decrease, the Chicago-based research firm said in an e-mailed statement today. The NRF, in contrast, said this week that sales declined 11 percent over the four-day weekend. bloomberg.com

Retail Execs Question NRF's Black Friday Data
On Monday, the National Retail Federation stood by its estimate the day before that total sales for the Thanksgiving stretch plummeted 11 percent, a dire forecast that sparked industry reaction. The NRF was busy fielding calls Monday from some top retail executives disputing the findings, which came from a consumer survey. Among those disagreeing was Stephen Sadove, the former Saks Fifth Avenue chairman and chief executive officer, who just happens to be the chairman of the NRF. "I don't believe consumption was minus 11 percent," Sadove told WWD. "It's not consistent with what I have been hearing talking to a number of people in the industry. The survey is a survey. It's not like anybody is making up the numbers," Sadove added. "But it's polling data, not actual purchasing data." Sources said Macy's chairman and ceo Terry Lundgren was also disputing the findings, but Macy's would not confirm. "From our own data set, we didn't see any evidence of a wholesale decline whatsoever," said Craig Johnson, president of Customer Growth Partners. "One or two teen apparel retailers may have been down a lot but all the big guys — Wal-Mart, Target, Costco, Best Buy, Macy's - were modestly up. Nobody was near down 11 percent, and at worst, it could have been kind of flattish. You have to question the methodological accuracy of a self-reporting consumer survey. Consumers are notoriously poor estimators of what they are going to spend." "I believe that sales were stronger" than what the NRF estimated, said retail analyst Walter Loeb. "Business Thursday night was pretty good. Friday was OK. On Saturday, traffic was poor and Sunday was not much to write about. It wasn't a great period but it was better than what they are saying." wwd.com

IBM: Cyber Monday online sales up 8.7% at mid-day; mobile accounts for 21.3% of all sales Cyber Monday online sales were up 8.7% as of 3 p.m. EST over the same period on Cyber Monday 2013, according to IBM Digital Analytics Benchmark, with mobile traffic accounting for 38.6% of all online traffic, up 28.8% over last year. Mobile sales accounted for 21.3% of all online sales on Cyber Monday, an increase of 29.3% year over year. chainstoreage.com

New point-of-sale malware on underground markets for $2,000 A new kind of point-of-sale malware similar to that which struck Target is being sold in underground markets for $2,000. The malware, LusyPOS, was found on VirusTotal, a website where people can submit malware samples to see if one of several dozen security applications detects it. It had also been advertised on an underground carding website, where people buy and sell stolen payment card data. csoonline.com

FDA issues draft guidance on key product tracing provisions of Drug Supply Chain Security Act The Food and Drug Administration recently issued draft guidance on key product tracing provisions of the Drug Supply Chain Security Act, which is expected to be implemented by industry by Jan. 1, 2015. According to the guidance, trading partners can utilize current paper-based or electronic-based methods for the interoperable exchange of data to provide product tracing information to subsequent purchasers. drugstorenews.com

Amazon introduces warehouse robots
Amazon introduces its robots from Kiva Systems, machines that work in fulfillment centers, moving around the warehouse floors. Amazon purchased Kiva back in 2012 for $775 million. Together the companies developed little characters that look like a cross between a "Star Wars" character and a space station bot from "Wall-E," reported TechCrunch. There are 10 of these tech-driven fulfillment centers across the United States-in California, Texas, Washington, Florida, New Jersey-employing more than 15,000 Kiva bots. Other technology inside the centers include Robo-Stow, a gigantic robotic arm that shifts orders. fierceretail.com

December & January - The Black Out Months for job movement With the holidays and inventories coming in January these two months represent the slowest two months of the year for job changing and senior level openings. It's been that way for decades.

Dallas Police have busted up a multi-million dollar stolen cargo ring They found a warehouse full of stolen property, including everything from wigs to semi-trucks. Police have been investigating three big theft ring for more than three years. Among the items they found were more than 200 French key chests, 293 quilted mirrors, 73 air conditioning units, forklifts, and semi-tractor trailers. Police arrested Edel Cortina who, according to an arrest affidavit, police linked to the cargo ring through fingerprints they found inside the warehouse. And this may just be the tip of the iceberg. Sources tell News 8 Dallas police - along with several other agencies - have been looking into this ring for years and believe there are more warehouses filled with stolen goods and plan to make more arrests. While police have been investigating this cargo theft ring for years, it was the owner of the property who found the stolen items when he came to change the lock because his tenant hadn't paid the rent. wfaa.com

Kentwood, Mich., Police launch P.R.I.C.E. Preventing Retail theft through Initiative, Collaboration, and Enforcement, began Monday and will focus on retail thefts along the 28th Street corridor In November, the WZZM 13 Watchdog Team showed how organized teams have been targeting retail establishments in the 28th Street corridor. wzzm13.com

Security vs. Availability to Customers - The holiday retail 'freeze' is on The holiday retail "freeze" is underway, which means any security upgrades or technology additions are put on hold until after the busy holiday shopping season and only critical security patches will be installed. With this in mind the security industry has reacted to the retail industry's practice and gives advice on how retailers can take a less than ideal security situation and get the best possible outcome - avoiding a data breach. For retailers during the holiday season, the main challenge and priority is often staying "available" to customers, whether it is for online or in-store purchases. "At executive level, service availability translates to transactions, which in turn relates to revenue growth," said Richard Cassidy, technical director EMEA at Alert Logic. "However, executives often neglect the wider collateral damage that can be caused by a data breach. In this respect, surely 'security' is true availability and as a result organisations need to understand that "change-control freezes" only serve to reduce the focus on security." retailfraud.com



UK Retail Fraud Survey 2015 to provide new insights for retailers in their fight against crime​ The UK Retail Fraud Survey 2015 will be sponsored by WIS International, it has today been announced. The Survey, launched in 2009, is based on primary research into the systems, processes and strategies used by 100 of the UK's top retailers. It provides the single most detailed picture available of the evolving fraud challenge facing retailers, in all its dimensions, promoting a collaborative stance by the retail risk and loss prevention community against fraud. It allows retailers to improve key business processes and practices, and inevitably improve their bottom lines. If you are a retailer with an interest in how you can benefit from this research free of charge, then please email adisabanjo@retail-knowledge.com

Quarterly Same Store Sales Results
Mattress Firm Q3 up 8.5% with net sales up 42.3%
Shoe Carnival Q3 up 2.3% with net sales up 8%
The Bon Ton Q3 down 0.8% with net sales down 1.3%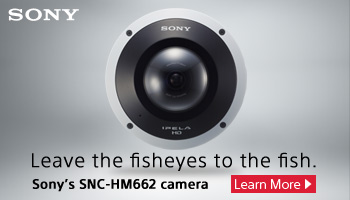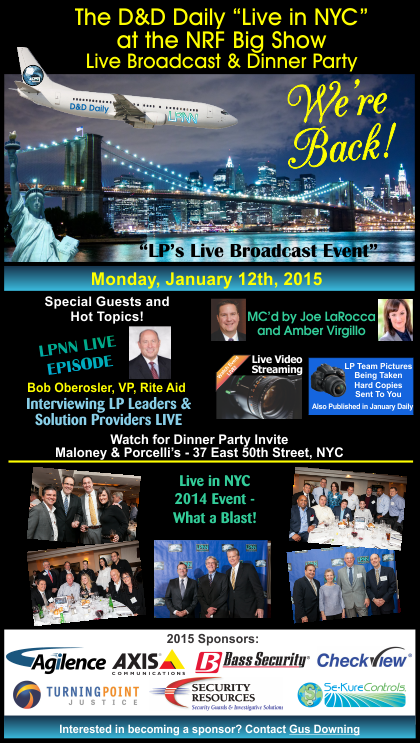 All the news - One place - One Source - One Time
The D&D Daily respects your time
& doesn't filter retail's reality
Report Your News!
(content subject to approval)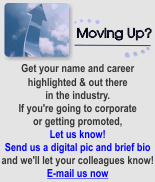 Loss Prevention News Network

Keith White
SVP of LP, The Gap

Leadership & Development Series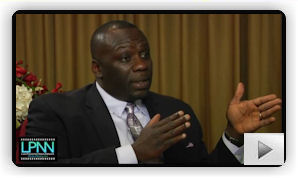 In a ground-breaking interview spanning a multitude of topics, Keith White, Senior Vice President of Loss Prevention for Gap Inc., sits down with LPNN for a one-on-one discussion about his philosophies on leadership, professional development and the state of retail Loss Prevention. Keith recounts his managerial transition from single store - to regional - to corporate - to an eventual directorship. He talks about the critical first six months of a directorship - and his strategy involving team members, policies and procedural changes. As one of the first LP executives to set up an ORC program, Keith tells us what makes a successful one and how to react to the emerging technological trends. This highly informative interview offers a wealth of knowledge for the LP professional at any stage of his or her career.



Joan Manson

Sponsored By:


Bass Security





Sponsored By:



Keith White & Michael Nelson

Sponsored By:


Dan Faketty and Professor Bob Hanson

Sponsored By:


The NRF's LP Legislative Committee, a National Update





Jeff Fulmer & Jon Gold


Sponsored By:


Preparing - Training - Responding to the Active Shooter





Rich Mellor


Sponsored By:

Cyber Security's Increasing Impact on Retail & the Role of Loss Prevention

Tom Litchford
Sponsored By:

Stan Welch, VP of LP, JCPenney



Sponsored By:



In case you missed it ...
Click here to view all the episodes from
"Live in Ft. Lauderdale at the NRF LP Show."

Solution Providers, have a video or commercial you want to publish? Contact us.



Big Data
Sponsored by Verint
The benefits and dangers of retailer-vendor data sharing The sharing of demand and inventory data between retailers and their product suppliers can be a key enabler of retailer-vendor collaboration leading to increased sales as well as marketing and inventory optimization for both parties. However, to get the maximum value out of this best practice, it needs to be programmatic and process driven. Most importantly, it must be a foundational part of the business relationship between retailers and vendors. The data sharing spectrum (i.e., no data sharing; ad hoc spreadsheets; EDI data sharing; online vendor reporting portals) captures the most common approaches in use today. The effectiveness of these various approaches can be evaluated against three key criteria for generating business value: Accessibility, Actionability, and Efficiency. risnews.com

Data migrations, system downtime costs retail industry $18 billion annually

Best Buy's website suffers Black Friday outage

NRF Big Show Session: 'Building Data-Driven Loyalty from the Ground Up'

For big raises in IT, look to mobile, security, big data

e-commerce

Sponsored by The Zellman Group
Wal-Mart Cites Strong Cyber Monday Orders - 'The Internet Becomes the Main Source for Growth in Retail' Wal-Mart Stores Inc. said Cyber Monday helped the retailer deliver its best online day ever for orders, driven by a surge in mobile traffic and sales of electronics. Wal-Mart added that about 70% of its online traffic in the five-day period came from mobile. An early reading of Cyber Monday showed that e-commerce sales increased 15.6% compared with a year ago, according to Channel Advisor, which tracked transaction data for more than 2,700 retailers selling online between midnight and noon Monday. The results, after a weak Black Friday, underscore the extent to which the Internet has become the main source of growth in the industry. The online operations of traditional retailers such as department stores and apparel chains are catching up-each posting big gains online this year. wsj.com

Cyber Monday Still Growing, but Losing Steam
Cyber Monday might break sales records this year - but the shopping holiday lost some of its momentum amid the influx of promotions that started last week. online deals are no longer relegated to the Monday after Thanksgiving. While Cyber Monday's overall sales take is expected to be 15 percent higher than last year, that is still markedly slower growth than the 25 percent gain seen on Black Friday. wwd.com

Early Reports- Cyber Monday up 10% over LY
Adobe Systems Inc., which released sales estimates throughout the weekend, reported online sales increased 25% year over year on Thanksgiving Day and 24% on Black Friday, and are up 14% so far for the holiday season. Web sales between midnight and 10 a.m. Eastern Standard Time were up 17% compared with the same period in 2013 for a total of $719 million so far, Adobe found. internetretailer.com

US online sales to reach $512B by 2020
Online retail sales in the United States are expected to reach $335 billion in 2015 and $512 billion by 2020. Despite sluggish retail sales in 2014, online sales will grow at a double-digit rate for the next several years. Online's share of retail sales is now around 11 percent, up from 7.4 percent in 2010. The channel also accounts for 15 percent of general merchandise, apparel and accessories, furniture and other sales during the holiday season. fierceretail.com
Account takeover becomes primary type of fraud attack

Card Fraud Rates Continue to Increase as USA Debit Card Payments Nearly Double Credit Card Payments

AndroidPay could be a thing in China next year

eBay makes omni-channel retail a reality for other brands
"Fraud is not a person - it is a dynamic grouping of statistics that deviate from the norm."
Stuart B. Levine, CFI, CFCI
CEO, The Zellman Group & Zellman Fraudnet

ORC News
Sponsored by Security Resources
35 member ORC ring busted hitting Home Depot stores across southeastern Wisconsin for $300,000 A man charged in a shoplifting scheme says it relied on heroin users and hit Home Depot stores across southeast Wisconsin for thousands of dollars in losses. Tyler Groeller of Janesville has been charged with conspiracy to commit felony retail theft, conspiracy to conceal stolen property, delivery of heroin and delivery of a counterfeit narcotic. He was arrested Nov. 24 after selling heroin to an informant. The Janesville Gazette reports Groeller told police he organized the scheme that funneled about $300,000 to a local landlord over five to eight years. A criminal complaint says the scheme involved returning items that had been shoplifted for in-store credit loaded onto gift cards. The complaint says at least 35 "known heroin users" from Rock County were involved. wxow.com

7 member ORC theft ring busted hitting Target Stores on Black Friday in Portland metro area Police arrested seven people at a Vancouver Target on Black Friday, interrupting an alleged organized retail theft scheme that may have hit other Targets around the Portland metro area. On Friday, loss prevention workers at Target, 7809 N.E. Vancouver Plaza Drive, were told that a group of people had committed thefts earlier in the day at the Jantzen Beach and Mall 205 Target locations in Portland, according to Vancouver police spokeswoman Kim Kapp. They also attempted to steal from the same Vancouver Target earlier in the day, police said. They were working together to steal multiple items," Kapp said. People matching the descriptions of the seven suspects walked through the Vancouver store and put merchandise into a shopping cart. Some of them walked the aisles, talking on cellphones, police said. Loss prevention employees saw Nigeria A. Crawford, 34, of Portland, push the loaded cart out the door without making any attempt to pay for the merchandise, which included two PlayStation 4s and a pair of Hello Kitty headphones, according to court documents. Vancouver police went to the store and arrested Crawford on suspicion of trafficking in stolen property, second-degree organized retail theft, second-degree theft and second-degree possession of stolen property. During an interview, she told investigators she was going to sell the stolen items to get rent money, according to court documents. Portland residents Chasadey N. Williams, 27, Chaniece L. Hall, 24, and Shanta A. Parker, 22, and Sherwood, Ore., residents Shanitra Presley-Crawford, 32, and Donnie J. Crawford, 29, were booked into the Clark County Jail on allegations of second-degree organized retail theft. Hall faces an additional allegation of second-degree theft. Target was among several stores that reported high-value thefts on Black Friday in the Portland metro area. A group of five people reportedly stole more than $3,000 worth of merchandise from Posh Lingerie in the Bridgeport Village Shopping Center in Tualatin, Ore. Police in Corvallis, Ore., arrested a woman who allegedly loaded up a shopping cart with more than $1,500 worth of electronics at Fred Meyer. columbian.com

High-End Lingerie Store Targeted by Organized Retail Theft Ring of 5 in Bridgeport Village Shopping Center, in Tualatin, Oregon Posh Lingerie, a high-end lingerie store in the Bridgeport Village Shopping Center was targeted by what appears to be an organized theft ring. On November 30, 2014 at around 5:30PM, 5 individuals (3 females and 2 males), entered the store. One of the subjects distracted the lone clerk working at the store while the others took several items. The subjects stole more than $2400.00 worth of merchandise. Tualatin Police were notified of the theft the following day, December 1, 2014. The investigators are in the initial phases of the investigation. There is no suspect information at this time. The Tualatin Police ask anyone who may have seen the subjects in the photos, or may have witnessed the incident to call the Tualatin Police Department at 503-691-4800. blogspot.com

Follow Up to yesterday's ORC Couple/Duo arrests in Utah - Stole between $15k and $20k across northern Utah The investigation began about three weeks ago when Macy's at Valley Fair Mall was robbed twice, said West Valley Police Lt. Scott Buchanan. The same people driving the same car were responsible, police said. During the course of their investigation, detectives learned of similar thefts across northern Utah. "We were able to determine these same suspects were hitting other stores from that same retailer all around northern Utah. Same m.o., same car, same everything. From Layton to Utah County and every variant of that store in Salt Lake County was being hit," Buchanan said. "He'd walk inside the store, select about $1,000 to $1,500 of high-value items, typically clothing, and then just run right out the door and into the waiting car." In each case, the man walked calmly into the store, grabbed items closest to the door and left. The problem, Buchanan said, is that the thefts happened so fast that the couple was already gone before mall security or police had time to respond. "Despite the fact it was the same two people, they're not using disguises or anything, they're using the same car. But unfortunately by how fast they move, it's hard to track them down," he said. Saturday night, due in part to tips received from the public, police found the couple at a downtown Salt Lake motel and arrested them. All of the stolen merchandise was already gone, Buchanan said. Buchanan said it's possible the couple may have been responsible for even more robberies before West Valley police began investigating. Police believe the stolen clothes were being traded directly for heroin, he said. Detectives were still investigating a rumor Monday that once the drug dealers got a hold of the clothes, they shipped them to areas in Central and South America, Buchanan said. desertnews.com

Orlando man gets 5 years prison for $500,000 in credit card fraud Federal prosecutors said Monday that 36-year-old Tony Frith was sentenced to five years and 10 months in prison for access device fraud. He also was ordered to repay almost $470,000 in restitution. Authorities say when Frith was stopped by Orlando police officers last year, the officers discovered more than 200 counterfeit credit cards during a search of his car. The police officers discovered the credit cards were counterfeit and had been recoded with stolen credit card numbers. Detectives found another 3,000 credit card numbers, as well as Social Security numbers and names, during a search of Frith's computer. cbs12.com

Winnipeg police release photos of $15,000 parka theft suspects - Female ORC Duo The outdoor clothing store had its front window smashed in and more than 40 Canada Goose winter jackets were stolen before 6 a.m. on Nov. 16. Police are looking for two women whose images were captured by surveillance cameras. The Canadian-made parkas have become popular among those looking for high-end, warm winter gear. globalnews.ca
ORC Female Duo busted hitting Walmart store in State College, Pa. - Multiple Arrests Police say that Margaret Habbershon, 54, and Luann Shoop, 59, walked out of the Benner Pike Walmart on October 24 with a cart full of unpaid goods. The two women allegedly stole four iPads and various other items, totaling almost $2,200. It wasn't until over a month later, on November 29, that the two women were arrested. According to the women's criminal complaints, a Walmart employee recognized the two women when they came back into the store and immediately called police. State College police were able to identify the two women from security footage from October 24. They two women were arrested and have been charged felony retail theft and receiving stole property. Bail was set at $10,000. Habbershon previously pleaded guilty to retail theft charges out of Juanita County last year, while Shoop pleaded guilty to receiving stolen property in Mifflin County in 2007, according to court records. statecollege.com

Couple hits Ulta store for $2,000 worth of name-brand merchandise in Little Rock
According to police, a male and a female walked into ULTA on University Avenue on November 28 and started throwing bottles of perfume into a bag. Police say the female suspect they are looking for is 22-year-old Jessica Drayer. Store employees were able to identify the woman from her Facebook page. The man's identity is still unknown. LRPD said the ULTA employees tried to confront Drayer and her male accomplice, but Drayer threatened to physically assault the employees. After throwing a bottle of perfume at an employee, the two suspects were able to leave the store with the stolen merchandise. katv.com

140-count grand jury indictment dismantles ID theft ring in Jefferson County, CO Jefferson County grand jury has returned a 165-count indictment against a suspected ID theft ring that operated for six months in 2013. According to the indictment, members of the nine-member enterprise obtained personal and financial information of people and businesses and used this information to create checks and identification. Using computers and the stolen information they created fraudulent documents including drivers licenses, state ID cards and checks. These fraudulent checks would then be transacted at businesses or financial institutions. Members of the enterprise would use the checks to obtain cash, merchandise, personal property, services, gift cards, food, etc. Merchandise and proceeds from forged check transactions were used and shared between other members of the group to include the purchase and use of illegal drugs. Nine people -- five women and four men -- have been indicted. Victim businesses include King Soopers, Bed Bath & Beyond, Rite Aid, First Bank, Ace Hardware, Wells Fargo Bank, McDonalds and 24 Hour Fitness. thedenverchannel.com

Michigan woman with long criminal history arrested on Black Friday; nearly $5,000 of merchandise recovered A 35-year-old Mason woman was arrested Friday after pushing a cart full of merchandise she didn't pay for out of a store in Delta Township. The Eaton County Sheriff's Office says she spent more than two hours picking out $3,224.26 worth of items, and was arrested when she walked into the parking lot. The same woman had been seen doing the same thing at a different store earlier in the week. Deputies found that merchandise, worth $1,406.23, in her car. The sheriff's office says the woman has a long history of retail fraud, and is currently on probation for a felony retail fraud charge. jrn.com

Witness leads Police to arrest in $8,900 Michael Kors watch theft from Hicksville Mall, White Plains, NY A White Plains man was arrested Monday night, charged with stealing more than $8,900 worth of designer watches from a Hicksville mall, after police said a shopper saw him take the merchandise, then followed him to the parking lot -- and called 911 to report the license plate of his car. Police said that Pedrow stole the watches from the Macy's store at the Broadway Mall in Hicksville. Police said a witness, described only as "a Good Samaritan," saw Pedrow remove "an entire Michael Kors watch display case" -- and leave the mall. newsday.com

Walmart shoplifters tried to take four TVs in Blackville, SC A loss-prevention officer at Wal-Mart on Richland Avenue on Monday told officers she saw Gleaton and Luna put four TVs from the electronics department into their shopping carts, according to an incident report. They continued through the store, placing toys, food and clothing items into the carts and shopping bags. aikenstandard.com

ORC Duo hits Walmart store for $600 in teeth-whitening strips in Carrollton, Ga.


METROPOLITAN SECURITY COUNCIL HOLIDAY NETWORKING PARTY
Our Holiday Networking Party will be held Tuesday, December 09th, 2014 at 12:00 PM. As always, PAID MEMBERS are FREE. For all others, the fee is only $50.00, payable by cash at the door or Paypal on the website. A sit down lunch is included.

RSVP is required so reserve your seat now by emailing southtyson86@yahoo.com

Our next meeting will be presented by: Sgt Tarik Sheppard, from the NYPD Grand Larceny Analytical Unit. He will update everyone on the Organized Retail Crime Association (ORCA) which has been a great asset to our community of loss Prevention and retailer.

Sharing Information is the best defense!!
Register today and take advantage of a great presentation!

Location: Koenig's Restaurant
86 South Tyson Avenue - Floral Park, NY 11001 - (516) 354-2300
LIRR Floral Park Sta. - just walk down the stairs

Regards,
Phil DeGorter
President MSC
Do you have an ORC case to share?
Share your ORC news and help the industry grow

Retail Crime News

Sponsored by NuTech National
3 Arrested in $1M counterfeit goods raid at Long Island Store Thanksgiving Night Three people on Long Island have been accused of selling counterfeit luxury goods, including Louis Vuitton handbags and Burberry trench coats. The arrests were made on Thanksgiving night during a raid by Nassau County police at the Lavish Creations store on Wantagh Avenue. cbslocal.com
Walmart employee arrested for Arson fires in Ada, OK A local department store employee was arrested Monday after allegedly setting two fires at her place of employment. Lois Smith, 45, an employee of Wal-Mart in Ada, told Ada Police Officer Brad Rhoads she was feeling stressed out when she set the fires. The first fire was set in the trash can of the women's restroom in the back of the store. Wal-Mart employees extinguished the fire but didn't call for firefighters or police, thinking it may have been caused by a carelessly tossed match or cigarette. Another fire was set about 30 minutes later in the men's restroom. Employees extinguished the fire and called for Ada firefighters and police. Police and store officials reviewed video camera footage and Smith was seen entering both restrooms just before the fires started, Rhoads said. Smith was arrested on suspicion of first-degree arson. No one was injured, and damage was contained to the trash cans. theadanews.com

3 Men Charged With Looting Downtown Oakland, CA Store During Ferguson Protest The three men were arraigned in Alameda County Superior Court in Oakland late Monday afternoon at a hearing that was attended by a large group of supporters. Police arrested at least 135 people in the protests, which included the temporary closures of several freeways and vandalism at many businesses but the three men are the only people charged with felonies so far. cbslocal.com

Shoplifter Chomps on Beauty Supply Store Worker's Wrist During Getaway A Joliet woman attempting to abscond with beauty products from a North Chicago Street store bit down so hard on an employee's wrist that her teeth made it into the fatty tissue, police said. Chanel Lewis was charged with aggravated battery and retail theft in connection with the 7 p.m. Saturday incident. An employee of KOKO Beauty Supply store reportedly spotted Lewis slipping merchandise into her shirt. The worker, a 51-year-old woman, confronted Lewis and stopped her from leaving the store, police said. Lewis then allegedly sank her teeth into the woman's wrist. patch.com

Man on motorized cart shoplifts way through Walmart; Suspect pulls knife, tries to escape using walker A Milton, GA man accused of stealing while riding a motorized shopping cart through a Walmart is being held in the county jail after he pulled a knife and tried to escape while using a walker, police say. Milton Police Capt. Shawn McCarty said 56-year-old Michael Durkin picked up items while he rode a scooter through store and then drove past a register without paying on Nov. 26. McCarty said Durkin then used his walker to try fleeing the store. McCarty said when a loss prevention officer approached Durkin, he and pulled a knife and threatened the officer. Police say the security officer followed Durkin up the street until officers arrived. wyff4.com

Burglars Hit AC Moore through the roof in Hickory, North Carolina Police said a thief broke into the busiest shopping center in Catawba County -- by going in through the roof. Channel 9 was with police Monday morning as they tried to figure out how the thief pulled it off. The break-in couldn't have happened at a worse time -- right after the big holiday shopping weekend. "It is sad to think that there are people who have to do this at this time of year just to get by, just to enjoy the holiday," customer Barbara Walter said. "They're able to work. I hope they can sleep at night knowing what they've done." The A.C. Moore was closed for hours Monday as police investigated. Channel 9 was with police and firefighters as suited up before climbing onto the roof. From the mast camera on the Channel 9 live truck Eyewitness News was able to shoot video of the area where police believe the thief broke in: through an air conditioning unit. Officers said once inside, the burglars cut or kicked their way through several walls to get to the store's safe. whky.com

Shreveport police seek man who burglarized Metro PCS store Shreveport police are looking for the man who broke into a local cell phone store. Police say the burglary happened just before 3 a.m. at a MetroPCS store on Shreveport-Barksdale Highway. An officer patrolling the area witnessed a man fleeing the area in front of the store where a window was shattered. ksla.com

Port Royal, WA woman accused of returning stolen vacuum in exchange for gift card A Port Royal woman was arrested Saturday after she showed up at a Stafford County store with a vacuum cleaner that had been stolen a few days earlier, police said. Stafford Sheriff's Office spokesman Bill Kennedy said Deputy Joshua Scott went to the Walmart in Washington Square in southern Stafford County Saturday afternoon in response to a call from a store loss prevention officer. The store employee reported that a woman was in line trying to return a vacuum cleaner for a gift card and the employee believed the woman may have taken the vacuum Wednesday without paying for it. Kennedy said that by the time Scott arrived, the woman had already gotten a $166 gift card for the vacuum cleaner and had placed a power washer valued at $312 into a shopping cart. After she walked past the cash registers without paying for the power washer, deputies Scott and Burton Collins confronted her. fredericksburg.com

Fake pregnancy belly used in theft from Barrie, Ont, CN electronics store Police say a pair of thieves used a fake pregnancy belly to steal numerous items from an electronics store in central Ontario. Barrie police say the thefts happened Saturday when a man and a woman entered the store in the city's south end, both of them communicating on cellphones as they looked around. It's alleged the man took several items out of their packages and that the woman then stuffed the items into the side of the fake pregnancy belly she was wearing. Police say the pair, who were captured on security video, left the store and were seen leaving in a silver Dodge Caravan before store security could stop them. cp24.com

Dunkin' Donuts worker uses plastic bag to prop store door open for burglar in Staten Island, NY A Dunkin' Donuts employee helped an accomplice raid the store where she worked by jamming a door lock with a plastic bag, police allege. Nicole Orlando, 20, gave her partner in crime an assist at 10 p.m. Saturday, police allege. Ms. Orlando worked at the store's 764 Manor Rd. location in Castleton Corners, NY, police said, and video footage shows her propping open a rear door with a cardboard box, then removing the box so she could try a different way to keep the door from locking. She grabbed a white plastic bag that held an unspecified item from a shelf, then placed the bag between the door and the frame, preventing the lock from catching. Then she left, and about 10 minutes later, an accomplice entered through the jammed door. The accomplice placed a cash register atop a counter, grabbed money from a change box, and fled. Police arrested Ms. Orlando on Sunday, charging her with third-degree burglary, fourth-degree criminal facilitation and petit larceny. silive.com

Counterfeit bills hitting stores in West Conshohocken, Whitemarsh, and Upper Merion, PA

Four Venezuelan Women Arrested for Allegedly Passing Counterfeit Money in Reno, NV

Terminated employee arrested for charging $6000 to Company account at Ace Hardware in La Porte, MI

Suspect Smashed Into, Burglarized Meatpacking District NYC Jewelry Store

Wauwatosa, WI Jewelry store busted for knowingly buying stolen goods


Robberies and Burglaries
• Cerv's - Great Bend, KS - Armed Robbery
• CVS - Anne Arundel, MD - Armed Robbery
• CVS - Charlotte, NC - Armed Robbery
• Fiesta Mart - Tulsa, OK - Armed Robbery - suspect arrested
• Friendly Gus - Gordon, GA - Armed Robbery
• GNC - Longmont, CO - Burglary
• Kum & Go - Columbus, MO- Armed Robbery - suspect arrested
• Shamrock - Oklahoma City, OK - Armed Robbery
• Shop & Save - Gadsden, AL - Armed Robbery
• Stop & Shop - Springfield, MA - Armed Robbery/ Assault on Officer - arrested
• Stop N Quick - Easton, CA - Armed Robbery
• Walgreens - Arcadia, NC - Armed Robbery
• 7-Eleven - Odenton, MD - Armed Robbery


Vendor Spotlight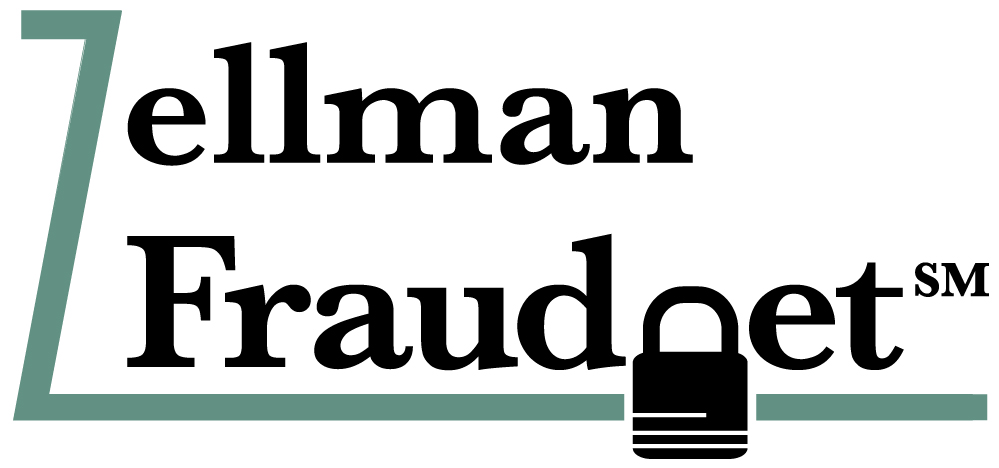 Video Illustrates the Benefits of the Zellman E-Fraud Solution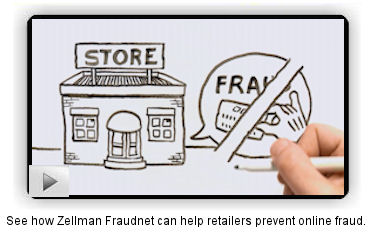 With EMV fast approaching and fraudsters forced to make their move online, Zellman Fraudnet offers a solution to Omni-channel retailers with risk reduction in the Card Not Present environment via their customized fraud case management.

Zellman Fraudnet is feature-rich in technology. With advanced analytics, you have greater insight to detect, identify and stop fraud before it starts. Removing the threat of online fraud allows retailers to focus on growing revenue through higher conversion rates and other initiatives, like adding new products or international expansion.

Click on the video and see how Zellman Fraudnet can:
| | |
| --- | --- |
| ● | Reduce false-positives and ensure your good customers remain happy |
| ● | Lower your chargeback rate by rejecting fraudulent purchases |
| ● | Lower your decline rate by stopping fraudulent purchases before credit card processing |
| ● | Improve your on-line reputation by providing a safer shopping environment |


Featured Job Listings
Sponsored by Cam Connections
Feature Your Job Here For 30 Days -
70% Aren't On the Boards
VP of Sales
Checkview
Chanhassen, MN
Checkview
Sr. Director, Field LP
Ross Stores
Dublin, CA
Ross Stores
Director of LP
Tourneau
New York, NY
LinkedIn
LP Director
CarMax
Tolleson, AZ
CarMax
LP Manager
Disney
Anaheim, CA
Disney
Market AP Specialist
REI
Bay Area, CA
REI
National Account Executive
Checkview
Northeast Region
Checkview
National Account Executive
Checkview
United States
Checkview
Corporate Investigator
Confidential
San Francisco Bay, CA
Confidential
National Account Manager
Vector Security, Inc
TBD
Vector Security, Inc
Supervisor LP DC
Ascena Retail Group
Greencastle, IN
Ascena Retail Group
AP Agent
Ralph Lauren
Sunrise, FL
Ralph Lauren
LP Agent
JONS Markets
Los Angeles, CA
JONS Markets
National Account Mgr
Confidential
Northeast
Downing & Downing

Limited Time Only - Post Your Multi-Unit LP jobs for FREE - Learn More Here

Daily Job Alerts


Sponsored by Cam Connections
Appearing One Day Only
View our Internet Jobs Archives here
Area LP Manager
Ross Stores
Union Gap, WA
Ross Stores
Area LP Manager
Ross Stores
Salem, OR
Ross Stores
Area AP Manager
Big Lots
Phoenix, AZ
Big Lots
District Operations Mgr
Home Depot
St. Louis, MO
Home Depot
AP Assistant Mgr
Hudson's Bay Co.
North York, ON, Canada
Hudson's Bay Co.
Regional LP Manager
maurices
Duluth, MN
maurices
Dept Mgr LP & Safety
Lowe's
Frankfort, KY
Lowe's
Dept Mgr LP & Safety
Lowe's
Gulfport, MS
Lowe's
Dept Mgr LP & Safety
Lowe's
Wood Village, OR
Lowe's
LP Manager Hrly
Kmart
Birmingham, AL
Sears Holdings Corp
AP Team Leader
Target
Rochester Hills, MI
Target
AP Team Leader
Target
Indianapolis, IN
Target
AP Team Leader
Target
Greenwood, IN
Target
LP Lead
Gap Inc
San Francisco, CA
Gap Inc
AP Manager in Training
Walmart
Sutton, WV
Wal-Mart
AP Manager in Training
Walmart
Lafayette, TN
Wal-Mart
AP Manager in Training
Walmart
Siloam Springs, AR
Wal-Mart
AP Manager in Training
Walmart
Pea Ridge, AR
Wal-Mart
AP Manager in Training
Walmart
Oakdale, LA
Wal-Mart
AP Manager in Training
Walmart
Oro Valley, AZ
Wal-Mart
AP Manager in Training
Walmart
Pearisburg, VA
Wal-Mart
AP Manager in Training
Walmart
Benton, KY
Wal-Mart
AP Manager in Training
Walmart
Hopkinsville, KY
Wal-Mart
Area Manager AP
All Facilities
Pauls Valley, OK
Wal-Mart
Regional LP Manager
Family Dollar
Shreveport, LA
Family Dollar


Home of the Industry's Original
On the Move

Leigh Kohlhaas was named Area Loss Prevention Manager for A.C. Moore.
Casey Wright was named Loss Prevention & Safety Manager for Eby-Brown Company, LLC.
Post Your New Job or Promotion!
See all the Industry Movement



Your Career
Sponsor this section of the Daily
8 Qualities of Leaders Who Deliver Value Every Day Not all leadership positions are the same, and they certainly require different styles of leadership. For example, going from manager to director requires different skills and new tactics. Here are some tips to help ease the transition. Be early

Mentor or Best Friend: Which Management Style is Best? Today, some managers are becoming mentors, helping employees reach their full potential while the millennial generation of managers are leaning toward managers as friends leadership style. Which is best? Both have benefits

3 Crucial Leadership Traits You May Be Overlooking There are some leadership qualities that drive performance that are over looked especially if you're a tough type of leader. The trick is being able to blend these two totally different leadership styles together to get the best of both worlds. Have an open mind

The Hard Data on Being a Nice Boss
The age-old question still lingers: is it better to be a "nice" leader and have your employees like you or should you be rough and gruff and inspire respect? Research is showing that the nice guys are finishing first, as long as the right strategies are used. Value the impact of kindness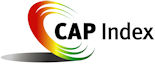 Tip of the Day
Sponsored by Vector Security
Networking has always been a key to career development and finding that next job. However, if you're not careful it can also limit you, eliminate you and even work against you. If your network is comprised of executives doing exactly what you do, then you may have competition and may even find some working against you. You've got to broaden and expand your network outside your immediate group and establish relationships outside your company and your professional circle. Remembering that quantity is no substitute for quality and, as in any mutually beneficial relationship, what you bring to the table for them is as important as what they bring to the table for you.

Just a Thought,
Gus







Upcoming Events
---
Recruiting?
Get your job e-mailed to everyone... everyday
Post on our Featured Jobs Board!
Reach your target audience in 2015 every day!
Request our 2015 Media Kit
update account / change e-mail
unsubscribe FEEDBACK
www.downing-downing.com

Advertise With The D&D Daily




36615 Vine Street, Suite 103
Willoughby, OH 44094
440.942.0671
copyright 2009-2019
all rights reserved globally