The D&D Daily Mobile Edition
December 2,

2015



The LP Industry's #1 News Source - Informing, Educating and Instilling a sense of community



Moving Up
Sponsored by Stanley Security
See all "Moving Ups" Here
Here are the 11 Executives 'Moving Up' as reported in the Daily in November
L Brands promoted John Talamo to Senior Vice President of Loss Prevention.
Brink's promoted Todd Worthey to Vice President - US Risk Management.
Cabela's named Brian Schmitt Senior Asset Protection Manager.
Eby-Brown Company, LLC named T. Jay Brennan named Director of Loss Prevention & Safety.
Lane Bryant named Adam Gilvin Director of Loss Prevention.
Lowe's named Kevin Morrison, CFI Director of Field Investigations.
Luxottica promoted Kimberly Willey, CFI to Director of Asset Protection.
Petsmart Inc. promoted Tony Alongi to Director of LP/Safety.
Ross Stores, Inc. promoted Sdiqa Sharifi to Senior Manager, RISC.
Target promoted Dan Geiger to Vice President - Store Operations.
ULTA Beauty named Julie Giblin Vice President of Loss Prevention.

News Brief
Sponsored by WG Security Products, Inc.
17 Former XBR Customers to Deploy Retail 20/20
Through The Zellman Group
The strategic partnership between Agilence and The Zellman Group will convert multiple retailers to the 20/20 data analytics solution.
Agilence, Inc., the leading provider of cloud-based data analytics solutions for operations and loss prevention, today announced a new strategic partnership with The Zellman Group, LLC. Through this partnership, The Zellman Group will convert 17 retailers from Oracle's XBR system to Agilence's Retail 20/20. Based in Greenvale, NY, The Zellman Group provides consulting and support services for retail operations and management across multiple vertical segments including: specialty retail, quick service restaurants, fast casual dining, and hospitality. agilenceinc.com
Read more in today's Vendor Spotlight column below.

NRF Retail LP represented in US DHS congressional roundtable on Soft Targets - Today
The NRF's Bob Moraca, MBA, CPP, CFE, & Vice President Loss Prevention participated today in a roundtable discussion by the Congressional Homeland Security Committee as a result of the events in Paris in mid-November. The top issue they were universally interested in is how information flowed from the Department of Homeland Security (and other Federal entities) to the private sector following the Paris attacks. Was the information timely? Was it actionable (or accompanied by suspicious activity reporting guidance, etc.)? What actions does the private sector take after those kind of events?

The roundtable provided the opportunity to voice the LP industry's uneasiness as part of the DHS "Commercial Facilities" under Infrastructure Protection Program. As it seemed that most were frustrated and concerned with the lack of timely "Situational Awareness" and guidance by the majority of federal agencies after the Paris events and the verbal threats to Washington DC and New York by our nation's enemies.

Below is the list of panelists who attended the roundtable representing "Soft Targets." The discussions took place on Capitol Hill this morning at 10:30 am.

● Alan Orlob, Vice President, Global Safety and Security, Marriott International;
● Rob Kasden, Vice President of Security for the Mets;
● John Skinner, Director of Security, Major League Baseball; and
● Bob Moraca, Vice President, Loss Prevention, National Retail Federation


Walmart partnered with Lockheed Martin, FBI for employee surveillance
Between 2012 and 2013, Walmart reportedly hired Lockheed Martin and later began working with the Federal Bureau of Investigation (FBI) to monitor its employees suspected of being involved in labor protests.

Walmart contracted Lockheed Martin in the fall of 2012 to canvass and analyze social media sites so that they can keep tabs on employees when it caught wind of news that an advocacy group might stage a protest on Black Friday, according to Bloomberg Businessweek.

More than 1,000 pages of e-mails, reports, playbooks, charts, and graphs, as well as testimony from its head of labor relations at the time detail the retail giant's efforts to conduct surveillance on its employees and members of the Organization United for Respect at Walmart (OUR Walmart), according to the report. The documents were obtained prior to a National Labor Relations Board (NLRB) hearing into OUR Walmart's allegations of retaliation against employees who joined protests, the report said.

While Lockheed Martin is one of the biggest defense contractors in the world it also operates a tool called LM Wisdom, which the company advertises as having the power to analyze content that could "incite organized movements, riots and sway political outcomes." While there is no evidence that the tool was used, Bloomberg reported a single reference to it in the documents obtained in the form of a question asking a Walmart corporate employee if she had heard of it.

Walmart reportedly also used assistance from the contractor in April 2013 to monitor the movements of a "Ride for Respect" bus caravan organized by the protesters to arrive in Bentonville, Ark., the location of Walmart's corporate office, during a week long annual shareholder meeting.

Upon learning that members of the Occupy movement might join the protest, Walmart contacted the FBI Joint Terrorism Task Forces although the documents don't contain any details about the collaboration, according to the report. scmagazine.com bloomberg.com

Black Friday protests cost Chicago stores 25-50 percent of sales - Had "dramatic" impact
Activists who blocked the entrances to stores on Chicago's North Michigan Avenue on Black Friday to protest the fatal shooting of a black teenager by a white cop may have split opinions with their tactics.

But their goal of forcing retailers to suffer economic pain on what's historically the busiest shopping day of the year was a success, according to unhappy store staff and managers who said Monday that Black Friday sales on the Magnificent Mile were 25 percent to 50 percent below projections.

Images of protesters marching down North Michigan urging a holiday shopping boycott dramatically reduced foot traffic while protesters who physically blocked shoppers from entering stores also hurt sales in a big way, according to the retailers, some of whom were critical of the low-key police response.

"We were down a lot," said Sarah Midoun, a sales associate at Aldo shoe store. "We were budgeted to make $37,000 but we only did $19,000 - customers told us they were concerned. "If anything the police were kind of encouraging (protesters who blocked the entrance to the store) by allowing it," she said. However, she added that if police had been too heavy-handed, "people might have rioted."

Aldo's near 50 percent shortfall of its target mirrored results at other stores. At Men's Wearhouse, Black Friday sales were down from $19,000 last year to less than $10,000 this year, according to store manager Jimmy Llorente, who said some shoppers asked to hide from protesters inside his store's foyer. And at the Stuart Weitzman shoe store, sales were some $20,000 short of the $50,000 managers had projected, according to associate Marisol Tapia.

Managers and staff at a dozen other North Michigan Avenue stores declined to speak on the record with the Tribune, citing company policies that forbid them to speak with the media, and referring questions to corporate officials who declined to comment. But workers at each of those stores confided that their Black Friday losses were in line with those described elsewhere.

The effect of the protest on the city's premier shopping street was dramatic. theheraldbusinessjournal.com

Retailer's Alert - Write Your Mass. State Representatives - Increasing felony theft threshold for shoplifting would be step in wrong direction in Massachusetts
In response to the Nov. 28 editorial "State should raise felony theft threshold," it is important to keep in mind that shoplifting is not a victimless crime. US retailers lose more than $30 billion annually to shoplifters and sophisticated theft rings involved in organized retail crime.

The estimated $750 million in stolen merchandise in Massachusetts translates into $46.8 million in lost sales tax revenue, and results in increased prices for honest consumers.

Increasing the felony threshold for shoplifting, without increasing the current statutory fines, would be a step in the wrong direction. A first-offense fine of $250 for the theft of $1,000 worth of merchandise is an inadequate deterrent against future theft. The notion that the punishment must fit the crime must go both ways.

No one wants to see the life of a first-time offender ruined by a felony conviction for shoplifting, yet as the editorial points out, our courts avoid such harsh outcomes by acting responsibly and fairly in their application of the law. If professional criminals or repeat offenders are unwilling to take advantage of the opportunity presented by such leniency, then they should certainly be held accountable for their ongoing criminal activity.

Ryan C. Kearney, general counsel
Retailers Association of Massachusetts bostonglobe.com

The Bottom Line Benefits of Risk Management
Companies that employ strong risk management practices have better operating performance and less stock price volatility, according to a report from Aon AON -0.22% Global Risk Consulting and the Wharton School at the University of Pennsylvania. While this would seem to make sense from an intuitive standpoint, Kieran Stack, a report co-author and managing director at Aon Global Risk Consulting, said the research provides validation for the concept. "This puts some science behind it," he said, adding it is hard to draw a direct line to what the return on investment is if a company invests $1 million in its risk management program.

The report cites some best practices being used at companies that are ahead of the curve on this issue, said Mr. Stack. These include having awareness of where the most critical risks are in the organization, securing agreement on what actions to take and following through with proper alignment, or execution, of the strategy, he said. To do that, smart companies are emphasizing strong communication to identify areas of concern, collaboration between various business units and winning consensus for a plan of action. wsj.com

In-store sales decline need to be viewed in context
In-store sales declines over Black Friday weekend had many analysts buzzing about the future of brick and mortar. But an expert in store traffic cautioned that the declines should be taken with a grain of salt. "It's important to view the decrease in context."

Martin noted that where are several contributing factors, including fewer available store hours on Thanksgiving Day and a later Hanukah that is anticipated to push sales into December.

"Most importantly, the success of the holiday season doesn't hinge on the performance of a single day," he added. Thanksgiving Day 2015 grossed an estimated $1.76 billion in sales, which is a 12.5% decrease versus 2014; Black Friday 2015 garnered an estimated $10.21 billion in sales, which is an estimated 11.9% decrease versus 2014.

Seven out of the top ten sales days still remain, and December is anticipated to be strong," added Kevin Kearns, ShopperTrak's chief revenue officer. "With that in mind, we still maintain our 2.4% increase in sales for brick-and-mortar retail this holiday season." chainstoreage.com

Black Friday still a big thing in Britain
Black Friday may not be what it used to be in the United States, but the tradition has caught on big time across the pond, according to a report by the New York Times. The BBC reported that shoppers in different parts of the country experienced gridlock, biting, pinching, punching, kicking and merchandise flying through the air as shoppers leapt over barriers to get their hands on heavily discounted items, the report said. retailingtoday.com

'Predictable Scheduling' — The Next Big Legislative Trend?
While no predictable scheduling laws have yet to take effect outside of San Francisco, the near simultaneous interest in the topic by three forces — state and federal legislatures, the U.S. Department of Labor, and the New York Attorney General — could signal an up-and-coming debate over employees' rights to predictable schedules. The sheer number of proposed laws in this area also indicates that it will be an issue facing employers in the future. If you have any concerns about whether your current scheduling practices are at risk of legal challenge, reach out to experienced employment law counsel. law360.com

Sephora posts their Director of Loss Prevention position in San Francisco
The Director, Loss Prevention (LP) is responsible for the execution, direction, advising and oversight of the District Loss Prevention Managers (DLPM) and all of the Loss Prevention plans, programs and activities within geographically diverse markets and enterprise-wide in order to reduce shrink, minimize company liability / exposure as well as protect assets, resources and staff. The primary metric for the Director, LP is the reduction of shrink at a company level.

Sephora stores – Sephora operates approximately 1,900 stores in 29 countries worldwide, with an expanding base of over 360 stores across North America. Sephora opened its first U.S. store in New York in 1998, its first Canadian store in Toronto in 2004. Sephora's North American headquarters is located in San Francisco, with corporate offices in New York and Montreal. successfactors.com

True Religion Jeans posts their Director of Loss Prevention
position in Manhattan Beach, CA
Reporting to the SVP of North America/ Direct to Consumer with 2 Regional LPM's reporting to it.

Natural Grocers posts their Loss Prevention Manager position in Lakewood, CO. - This is their senior LP position
The Loss Prevention Manager is responsible for protecting the assets of the stores and the company through the design and implementation of inventory and asset recovery programs including internal and external theft reduction programs. With 90 stores this family grown business is all about healthy food. ultipro.com

Revere, MA: Police receives $38,000 Grant to take swipe at Shoplifting
The Revere Police Department has received a $38,495 grant to combat an increase in shoplifting in the city. The Revere Police Department was one of 27 cities and towns in Massachusetts to receive the Edward J. Byrne Memorial Justice Assistance (JAG) Program Implementation grant, which is a federal grant administered by the Executive Office of Public Safety and Security and Office of Grants and Research. The purpose of the grant is to develop and implement a "No Tolerance for Shoplifting" program. Through Revere's crime analysis program, the police department has reported a significant increase in shoplifting offenses. itemlive.com

RETRACTION - In yesterday's article 'Calm During Crisis: Inside King Soopers' we incorrectly reported that Cathy Stark was previously a District LP Manager at King Soopers, a division of Kroger. She was not a DLPM but instead an LP Investigator.

Almost $4.5B U.S. worth of items stolen annually through supermarket 'grazing' by customers in the UK

Cabela's Inc. to Explore Strategic Alternatives

Toys R Us closing iconic Times Square flagship store


Quarterly Same Store Sales Results
Ascena Retail Group Q1 comp's down 3% with net sales up 40% (ANN INC acquisition)
Ascena Retail Group Division's comp's Justice down 15%, Lane Bryant up 4%, maurices up 7%, dress barn down 5%, Catherines down 1%
All the News - One Place - One Source - One Time
The D&D Daily respects your time
& doesn't filter retail's reality

Report Your News!
(content subject to approval)


PayPal News

Man Pleads Guilty in eBay and PayPal scheme to steal Special Agent's identity
The PayPal Global Asset Protection Investigations team assisted the U.S. Postal Service and U.S. Attorney's Office (both based in Virigina, with their extensive investigation into the affairs of Rohit Jawa. Jawa, an Indian national, concocted a complex identity theft scheme to defraud financial institutions, insurance companies and others. The defendant repeatedly transferred money from the proceeds of his fraud scheme from and between PayPal accounts he controlled in victim names to accounts he controlled in his name. Jawa faces a mandatory minimum of two years in prison and a maximum penalty of 20 years. He will be sentenced on 12 February 2016.

For further information on PayPal GAP Team, email inquiries to lawenforcement@paypal.com.


The Future Store Will Blend the Physical With Digital
The most successful retailers will seamlessly blend the physical with the digital in the "future store," according to a new report from retail consulting firm Boston Retail Partners. "Stores must now encompass both worlds — the sensory experience of the physical store combined with the personalization and convenience of online shopping.

The retail industry is now in an era of significant, fundamental transformation within the store environment. In its recently released The Future Store Manifesto report, Boston Retail Partners articulates its vision of the future store while identifying the challenges and imperatives retailers face in delivering on consumer expectations. csnews.com

Crook offers 1,300 PayPal accounts, claims billions more are compromised
On Monday, a random posting to Pastebin offered 1,300 email addresses and passwords to anyone who happened to come across the file, and provided a sponsored link to what the post claims to be a file containing billions of PayPal accounts. But there's plenty to question when it comes to the authenticity of the list. csoonline.com

China Calls Hacking of U.S. Workers' Data a Crime, Not a State Act
China has said that a breach of the United States Office of Personnel Management's computer systems, which the Obama administration said exposed the personal information of more than 21.5 million people, was the result of criminal activity, not a state-sponsored cyberattack, the Chinese state media reported. nytimes.com

Consumers Confused By Chip-and-PIN Cards
Consumers lack knowledge and education about the chip-and-PIN cards they have been receiving from card issuers, new research shows. According to a survey from CA Technologies, more than half of US adults have been issued a credit/debit card with a chip (59%). Yet, only two in five (41%) said that they know what the benefits of having a chip card are, and even fewer (37%) say their card issuer provided information or education on how to use it.

Further demonstrating the lack of knowledge and education, more than three quarters of the credit/debit card owners who have received a chip card said they believe it will better protect them from fraud during an online purchase (77%). infosecurity-magazine.com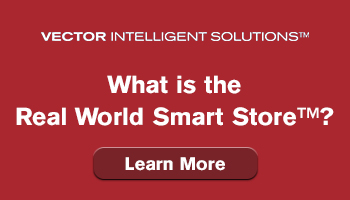 Spotlight on Agilence

17 Former XBR Customers to Deploy Retail 20/20 Through The Zellman Group
The strategic partnership between Agilence and The Zellman Group will convert multiple retailers to the 20/20 data analytics solution

MOUNT LAUREL, NJ, December 02, 2015 - Agilence, Inc., the leading provider of cloud-based data analytics solutions for operations and loss prevention, today announced a new strategic partnership with The Zellman Group, LLC. Through this partnership, The Zellman Group will convert 17 retailers from Oracle's XBR system to Agilence's Retail 20/20. Based in Greenvale, NY, The Zellman Group provides consulting and support services for retail operations and management across multiple vertical segments including: specialty retail, quick service restaurants, fast casual dining, and hospitality.

"Agilence's desire to be the most innovative provider in the reporting space has enabled them to build the most powerful and user friendly tool on the market," said Stuart Levine, President and CEO, The Zellman Group, LLC. "By deploying 20/20 our clients will find new ways to improve profitability while also identifying opportunities to reduce loss."

"The Zellman Group's expertise in helping retailers reduce loss and maximize profitability has made them leaders in the market. Our technology will help The Zellman Group extend that leadership by giving them a solution that provides best-in-class exception reporting and operational intelligence," said Russ Hawkins, President and CEO, Agilence, Inc. "We are very happy to partner with The Zellman Group, and I look forward to a long relationship."



About Agilence
Agilence (www.agilenceinc.com) is the industry leader in data analytics and reporting solutions for retail and food & beverage organizations. Agilence develops 20/20 Data Analytics, a family of highly flexible and powerful cloud-based reporting solutions. 20/20 provides organizations with a complete view of their business, empowering them to make informed decisions faster, to increase efficiency and improve profit margins across the enterprise. Agilence, Inc. is headquartered in Mount Laurel, NJ. To learn more about Agilence, please email sales@agilenceinc.com or call 856-366-1200.



About The Zellman Group
The Zellman Group is the leader in Civil Recovery, Loss Prevention, Retail, Food & Beverage Operational Auditing, Employment Screening and Mystery Shopping operations. Zellman's nationwide team helps Clients with every aspect of operations, allowing them to take advantage of our expertise while they focus on their core business. Zellman customizes solutions to each client's specifications, identifying areas of opportunity to maximize profitability. The Zellman Group is headquartered in Greenvale, NY. To learn more about Zellman, please email sales@zellmangroup.com or call 516-625-0006.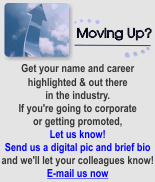 Universal Surveillance Systems (USS) is known for its innovative products, superior customer service and dedication to giving back through its charitable activities. An industry leader in electronic article surveillance, USS has embraced new technologies like GPS, card access and RFID with the same passion and integrity they've given their legacy EAS tags over the years. In this LPNN interview, Craig Cunningham, VP Business Development, and Ken Rayca, National Accounts Manager, discuss the evolution of security technology and the innovations USS provides retailers to prevent today's sophisticated thieves.

---
In this LPNN Quick Take, Joe and Amber are joined by MultiSight's Jackie Andersen, Director, Retail Strategic Accounts. Hear from Jackie about MultiSight's retail-focused video line, its parent company Schneider Electric and what excites her about the current landscape of omni-channeling retail.

Solution Providers, have a video or commercial you want to publish? Contact us.


e-commerce

Sponsored by The Zellman Group
Cyber Monday Sets Record, Continues to Evolve - "Digital shopping has just become 'the thing'"
Adobe Digital Index put online sales on Monday at $3.07 billion, a 16 percent increase year-over-year, with nearly $800 million coming from mobile devices. This year's growth rate was just below last year's 17 percent increase, to $2.68 billion, and on par with the 16 percent rise seen between 2012 to 2013. But the reality is that the lowest prices actually occur on Thanksgiving Day, not on Black Friday or Cyber Monday.

Lila Snyder, president of global e-commerce at Pitney Bowes, said this was the second year that Black Friday became part of the consumer vernacular in China. Snyder said there was a 40 percent increase in orders to American brands from China between Nov. 23 and Nov. 29, with Black Friday the peak of activity. China was the top international destination for Black Friday orders. From 2014, there was a 78 percent increase in orders placed with U.S. retailers by online shoppers in China, a 114 percent increase in orders placed in Taiwan and a 34 percent increase in orders placed by consumers in South Korea. wwd.com

Walmart points to mobile as this year's 'dominant shopping trend'
"Mobile firmly established itself as the dominant shopping trend, for both traffic and sales," he said. "Mobile is making up more than 70% of traffic to Walmart.com, and now, nearly half of our orders since Thanksgiving have been placed on a mobile device – that's double compared to last year. Our customers went from previously mostly searching and browsing on mobile, to making purchases at a much higher rate." drugstorenews.com

Malware attacks spike a day before Cyber Monday
The number of malware infections—which come from links that, once they're clicked on, install spyware on personal computers—spiked 51% in New York City and 76% nationally, according to Enigma Software. "In general, any time there's an increase in online activity, particularly online commerce, we see a correlating increase in infections," said an Enigma spokesman. crainsnewyork.com

Online Piracy, Ad Fraud Cost U.S. Media Firms $8.2B a Year: Report
A new report alleges that infringed content, malware and fake traffic is costing the U.S. advertising and media industry about $8.2 billion each year. nbcnews.com

Online fraud: Criminals target high-end items on Cyber Monday
Cyber criminals are likely going to be setting their sights on such higher-end items as Rolex watches and MacBook Air computers on the Monday after Thanksgiving, commonly known as Cyber Monday, as well as digital gift cards.

That's according to a just-released report, which analyzed 2.8 million online transactions that it processed across several verticals over a six-month span. Forter looked at fraudulent purchase attempts its software was able to prevent and at fraud that slipped through in the following categories: luxury items, electronics, digital goods (gift cards, World of Warcraft gold), business services (hosting services, remote hosting), legitimacy boosting (SEO, phone-verified accounts), and food and fun.

The company's data shows that in addition to high-end electronic devices, Louis Vuitton handbags and diamond engagement rings are popular fraud targets. They also found that digital gift cards in particular are popular with criminals because they're an easy target. internetretailer.com

A quarter of online users would continue to use a website that suffered a data breach, survey says
"Fraud is not a person - it is a dynamic grouping of statistics that deviate from the norm."
Stuart B. Levine, CFI, CFCI
CEO, The Zellman Group & Zelligent


ORC News
Sponsored by NEDAP
2 sentenced in $200M international credit card fraud scheme in New Jersey
Khawaja Ikram was sentenced Tuesday to 25 months in prison and fined $10,000, while Mohammad Khan was sentenced to 366 days behind bars for helping fuel a $200 million international credit-card fraud scheme, said New Jersey federal prosecutors.

The defendants were part of a conspiracy, which fabricated more than 7,000 bogus identities to obtain more than 25,000 illicit credit cards, and run up more than $200 million in bills, said Paul J. Fishman, U.S. attorney for New Jersey. The massive enterprise ran from 2003 through February 2013, authorities said, and spanned at least eight countries and 28 states, including New Jersey.

Ikram, 43, and Khan, 51, were among nearly two-dozen defendants, including the ringleaders, charged in February 2013, prosecutors said.

The scam consisted of a three-step process, said authorities. The defendants created false identities by manufacturing phony ID documents such as drivers' licenses, pay stubs, tax returns and Social Security numbers, said court papers. Next, they'd doctor credit reports to pump up the credit cards' spending and borrowing power.

Afterward, they'd spend or borrow as much as they could, based on the bogus credit history, without repaying the debts, court documents said. They caused more than $200 million in confirmed losses to businesses and financial institutions, said prosecutors.

The conspirators used more than 1,800 "drop addresses," including houses, apartments and post office boxes to receive bills and other mail relating to the phony cards, court papers said.

Editor's Note: This case, originally reported in 2014, will not be included in this year's Publicly Reported ORC Numbers. silive.com

Baltimore, MD: Conspirator in Counterfeit Credit Card Ring Sentenced to Over 6 Years in Prison
Over 250 Individual and Institutional Victims Had Their Identities Stolen and Sustained Actual Losses of Over $126,000. U.S. District Judge William D. Quarles, Jr. sentenced Stanley Downey, age 49, formerly of New York, today to 74 months in prison, followed by five years of supervised release, for bank fraud conspiracy and aggravated identity theft, arising from a scheme to use of stolen credit and debit card information to manufacture counterfeit credit cards used to buy merchandise and services. Judge Quarles also entered an order requiring Downey to pay restitution of $126,318.99. justice.gov

Canadian Fencing Operation: Oshawa, Ontario shop owner, son, accused of selling more than $50,000 of stolen snow tires
An Oshawa tire shop owner and her son have been charged with stealing and re-selling more than $50,000 worth of winter tires. The thefts are alleged to have occurred at car dealerships in Port Perry, Cobourg and Stouffville during the summer months, Durham police said. In one incident, the theft of $15,000 worth of tires and rims from Taylor Ford in Port Perry, surveillance cameras caught images of suspects, police said. durhamregion.com

Two Texas women plead guilty in Iowa; busted at airport fleeing the state
Charmaine D. Montgomery, 23, and Brooke A. Darby, 28, bought $5,562 worth of gift cards during 90 transactions carried out over four days in June at six Home Depot and Fred Meyer stores in the Treasure Valley. When the two Fort Worth women were arrested at the end of their spree, Boise police seized 424 counterfeit and fraudulently purchased gift cards and prepaid credit cards — the most ever recovered in a retail fraud case in Boise. The two women flew to Boise from Fort Worth on June 21. They rented a car at the Boise Airport and went to work using stolen credit card numbers embossed onto blank cards. Police investigated and detained Montgomery and Darby at the Boise Airport before they had a chance to leave the state. idahostatesman.com
Murfreesboro, TN: $5K worth of merchandise stolen from Victoria's Secret
Authorities are once again on the hunt for several suspects who allegedly stole more than $5,000 worth of merchandise from The Avenue's Victoria's Secret store. The manager of the store told officers that four or five females in scrubs entered the business and stole $5,250 on Nov. 25. Video of the incident shows the suspects walking into the store, grabbing the merchandise and quickly running out of the store. The theft only lasted seconds The Victoria's Secret location has been hit multiple times over the past few months. wkrn.com

Fairfax, VA: High School student charged with Stealing Thousands of Dollars of Goods With Fake Credit Cards; product re-sold in NYC
Fairfax County police have arrested a young couple from New York who allegedly used fraudulent credit cards to buy thousands of dollars of goods from Northern Virginia retailers, most of it high-end perfume. Messihana Alicia Porter, 18, is still in high school. Fairfax County Police she used the alias Tanya Harding on fake or cloned gift gifts and credit cards she received from 21-year-old Donovan Nedd. Court documents say Porter and Nedd used the fake cards in Virginia, and Macy's stores at Tysons Corner Center and Fair Oaks Mall were frequent targets. The two are charged with credit card theft and attempting to sell stolen property. Investigators say Nedd recruited Porter when she was still a juvenile. She told investigators Nedd would give her the fake or cloned cards. Her alias -- Tanya Harding -- was stamped on all of them. She said Nedd instructed her to buy high-priced items. Chanel perfume was a favorite. Nedd would then allegedly take the perfume back to New York to resell it. Porter was supposed to get a percentage of the profits. nbcwashington.com

Fort Myers, FL: Man steals nearly $2K worth of items from Saks Fifth Avenue at Bell Tower
Authorities are looking for a man who distracted employees at the Saks Fifth Avenue store at the Bell Tower Shops before running off with nearly $2,000 in shirts. On Nov. 20, authorities say the man picked out a $295 Burberry shirt and a $595 hoodie. When he brought the items to the register, he asked a store employee if he could see some shoes. While she turned around to assist the man, he grabbed another shirt and ran out of the door with all three items, which totaled $1,185 in value. A loss prevention officer at the store said he recognized the suspect from previous thefts. winknews.com

St Peters, MO: Three Suspects Sought In Toys R Us Theft
Surveillance cameras were rolling when three allegedly woman stole merchandise from a Toys 'R Us store in St. Peters Saturday. Police say the suspects were captured on video surveillance pushing three shopping carts full of items out of the Toys R Us on Suemandy Drive at just before 3 p.m. Saturday. As they were putting the toys in the vehicle, a male customer was able to take back a cart full of stolen items and take it to the store, and as he grabbed the cart, the women grabbed items from it, police said. The female thieves loaded the remaining stolen items their vehicle and fled the area prior to police arrival. leaderstandard.com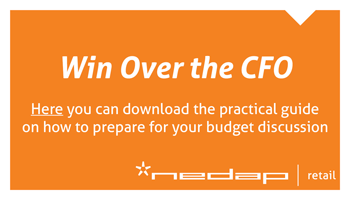 Do you have an ORC case to share?
Share your ORC news and help the industry grow


Retail Crime News

Sponsored by Security Resources
Anchorage, AL: Black Friday shoplifter pulls gun at Lowe's
An attempted shoplifter pulled a gun when confronted by employees just before noon today at a Midtown Lowe's, Anchorage police say. The man escaped. Police are reviewing security footage as the investigation continues, said Sgt. Cameron Hokenson. It's unclear if the man was able to take any merchandise out of the store at 333 East Tudor Road. Police are not releasing a description of the suspect at this time. No one was reported injured. Within minutes, busy Black Friday shopping had resumed. ktuu.com

Houston, TX: Update: Video released of Violent Shoplifting incident at Ross Dress for Less; LP guard assaulted
A woman accused of punching and hitting store employees to get away with shoplifting has been arrested. Jane Ellen Marzell, 69, was arrested by Houston police Tuesday evening on a fugitive warrant. She's been charged with aggravated robbery, stemming from a shoplifting incident at the Ross Dress for Less the day before Thanksgiving. The video shows Marzell using a large pair of pliers to get a Ross employee to give up her hold on the front door. According to Harris County court records, Marzell loaded up a shopping cart with 5 handbags and went to the back of the store to use the pliers to remove the security tags. When a store employee confronted her, Marzell punched her and then bolted for the door. One employee suffered a broken thumb. abc13.com

Fleeing car-theft suspect holes up in San Jose Toys "R" Us store
Holiday shoppers at a South San Jose Toys "R" Us received a less than welcome surprise after a car-theft suspect used the toy store to hide from police during an officer-involved shooting Tuesday, police said. Officers arrested the assailant, who has not been identified, inside the store after authorities opened fire on the car the person was driving en route to the location. The incident started around 12:50 p.m. after a man reported his car was stolen at Thornwood Drive and Winfield Boulevard, said Officer Albert Morales, a police spokesman. sfgate.com
Sebastian, FL: Winn-Dixie robbed; Suspects later toss loot from getaway truck
Police in Sebastian said two men from Orlando robbed a Winn-Dixie Tuesday night but later started tossing the stolen money from their getaway truck. At about 9:55 p.m., officers with the Sebastian Police Department responded to the robbery at a store on Sebastian Blvd. Police said a man armed with handgun and concealing his face entered the store and forced the employees, and at least one customer, into an office at gunpoint. The robber then demanded the employees fill his backpack with money. With an undisclosed amount of cash, police said he fled the store and was picked up in the parking lot by an accomplice in a gold-colored truck. While pursuing the vehicle, police said the occupants began throwing stacks of money out of the car window. After a short pursuit, the suspects, identified as Brian Keith Smith, 40 and David Cornelius Holder, 24, both of Orlando, Fla., were apprehended without further incident. wptv.com

Santa Fe, CA: 3 sought in $1 million Jewelry store theft
The Santa Fe Police Department is looking for three thieves said to have stolen more than $1 million worth of merchandise from a Plaza jewelry store during a popular holiday celebration. An estimated $1 million in jewelry was reported stolen from Diva Diamonds & Jewels on the Santa Fe Plaza last Friday night. According to Lt. Michele Williams, three suspects – two men and a woman – went into Diva Diamonds & Jewels on the Plaza between 5:15 and 5:30 p.m. on Friday, during the city's crowded annual Plaza holiday lighting event, and took 11 valuable items while employees were busy with customers. Investigators believe the heist may have been planned for about two weeks, because the suspects have been seen in the business before. abqjournal.com

Tulare, CA: Nearly $500,000 of Pistachios stolen from processing plant
Nearly a-half million dollars in pistachios were stolen from a local plant but the Tulare based company is learning this theft could be the work of sophisticated thieves who are part of a bigger scheme. In the Central Valley, theft has always been an issue but for Horizon Nut Company it's never been like this. "They had all the right documents we had no idea really that anything was out of the ordinary at all," said Scott Woodard of the Horizon Nut Company. In November, a driver picked up 40,000 pounds of pistachios -- an entire truckload. They had falsified documents and passed the pick-up inspection. And they aren't the only ones who've been tricked by sophisticated thieves. "They've actually hacked a DOT database." An emergency summit to address the thefts will take place Dec. 3 at the Wyndham Visalia Hotel near the Visalia airport. The event takes place from 10 a.m. to 1 p.m. Lunch is provided. abc30.com eventbrite.com
UK: 11,000 bottles of fake Paco Rabanne and Issay Miyake perfume seized at Southampton docks
Shoppers are being warned not to buy counterfeit merchandise after thousands of fake goods were seized at Southampton port. In the financial year of 2014-15 the UK Border Force detained more than 1.6 million Intellectual Property (IP) infringing goods across the country. The genuine retail value of those goods would have been $83 Million. In Southampton port 11,664 bottles of perfume including Paco Rabanne and Issay Miyake were seized and 4,885 Samsung and Apple phone cases also detained. Once items are detained, Border Force work with the owners of big brands to find out if they are genuine and if the are fake the goods are destroyed and the rights holders can decide whether to privately prosecute the importers. dailyecho.co.uk

Rogers Jewelers Employee arrested for $5,400 theft

Aiken, SC: Police seeking id of two Belk shoplifters; agent pepper sprayed

Syracuse, NY: Man charged with shoving Destiny USA Loss Prevention officer during robbery attempt

Oklahoma City, OK: Hobby Lobby employee attacked by Shoplifter

Lexington, SC: Two arrested on 15 counts for credit card fraud

Bay City, MI: Sister forces 7-foot-4 Michigan man to turn himself in after robbing 7-Eleven store at knifepoint

Centralia, IL: CVS shoplifter with priors sentenced to 18 months in prison


Robberies and Burglaries

● Circle K – Murfreesboro, TN – Robbery
● City Beats – Washington DC – Armed Robbery
● Jamba Juice – Denver, CO – Burglary
● M&S Market – Battle Creek, MI – Armed Robbery
● Prairie Ave Liquor – Hawthorne, CA – Armed Robbery/ 2 Clerks stabbed
● Rite Aid – Lancaster, PA – Armed Robbery
● Sherman Market – Norwood, OH – Shooting/ 1 injured
● Taja Indian Restaurant – Denver, CO – Burglary
● Valero – Dover, DE – Robbery
● Verizon – Thomasville, NC – Armed Robbery
● 7-Eleven – Bay City, MI – Armed Robbery


Featured Job Listings
Sponsored by NuTech National
Feature Your Job Here For 30 Days -
70% Aren't On the Boards
VP of Sales/Client Relations
More details coming soon
Confidential - Retained Search
Nationwide
Gus Downing
NEW TODAY Dir LP
Sephora
San Francisco, CA
Sephora
NEW TODAY Dir LP
True Religion Brand Jeans
Manhattan Beach, CA
True Religion Brand Jeans
NEW TODAY LP Manager
Natural Grocers
Lakewood, CO
Natural Grocers
VP AP & Global Facilities
lululemon athletica
Vancouver, BC, Canada
lululemon athletica
Sr Mgr Corp Investigations
US Foods
Chicago, IL
US Foods
Dir LP
A'GACI
San Antonio, TX
A'GACI
Dir Safety & LP
Harbor Freight Tools
Calabasas, CA
Harbor Freight Tools
Director, LP
Save Mart Supermarkets
Modesto, CA
Save Mart Supermarkets
Dir AP
99 Cents Only Stores
Commerce, CA
99 Cents Only Stores
Dir LP
Pier 1 Imports
Fort Worth, TX
Pier 1 Imports
LP Dir
BevMo
Concord, CA
BevMo
Dir LP (Western Canada)
Walmart Canada
Calgary, CA
Walmart Canada
Director of LP
Pacific Sunwear
Anaheim, CA
Pacific Sunwear
Market AP Specialist
REI
Seattle, WA
REI
LP Officer
Bi-Mart Corp.
Yakima, WA
Bi-Mart Corp.
Zone Mgr, LP & Safety
Lumber Liquidators
Pomona, CA
Lumber Liquidators
Zone Mgr, LP & Safety
Lumber Liquidators
Sandston, VA
Lumber Liquidators

Daily Job Alerts


Appearing One Day Only
View our Internet Jobs Archives here
Mgr Global Security Operations
Abercrombie & Fitch
New Albany, OH
Abercrombie & Fitch
Regional LP Mgr
CVS Health
Dallas, TX
CVS Health
AP Manager
Lord and Taylor
Northbrook, IL
Lord and Taylor
District LP Specialist
Smith's Food and Drug
Las Vegas, NV
Kroger
LP Specialist
Fred Meyer
Gresham, OR
Kroger
Dept Mgr LP & Safety
Lowe's
Kahului, HI
Lowe's
LP Shrinkage Specialist
Nordstrom Rack
Danvers, MA
Nordstrom
AP Manager - Syracuse
Price Chopper
Schenectady, NY
Price Chopper
LP Manager Hrly
Kmart
Tallmadge, OH
Sears Holdings Corp
LP Manager Hrly
Sears
Texas City, TX
Sears Holdings Corp
ETL Assets Protection
Target
Santa Maria, CA
Target
District LP Mgr
TJ Maxx
Los Angeles, CA
TJX Companies
Area LP Mgr - Northern VA
ULTA Beauty
Bolingbrook, IL
ULTA Beauty
Area Manager- AP
All facilities
Shelby, NC
Wal-Mart
Area Manager- AP
All facilities
Gordonsville, VA
Wal-Mart
AP Manager in Training
Walmart
Pullman, WA
Wal-Mart
AP Manager in Training
Walmart
Waco, TX
Wal-Mart
AP Manager in Training
Walmart
Rockaway, NJ
Wal-Mart
AP Manager in Training
Walmart
Griffin, GA
Wal-Mart
Zone Asset & Profit Protection Mgr
Kmart
Bakersfield, CA
Sears Holdings Corp
Retail LP Mgr
Boscov's
Selinsgrove, PA
Boscov's
LP Group Mgr
Bealls/Burkes Outlet
Tempe, AZ
bealls outlet



Home of the Industry's Original
On the Move
Sponsored by Civil Demand Associates
| | |
| --- | --- |
| | Cynthia Linke was named Regional Manager, Loss Prevention for Sephora. |
| | Kevin Penharlow was named Safety & Risk Manager for Performance Food Group. |
Post Your New Job or Promotion!
See all the Industry Movement


Your Career
Sponsor this section of the Daily
7 Habits of People With Great Reputations Building a great reputation can lead you to success easier, but it doesn't happen overnight. It involves paying close attention to what you say and what you do. Here are some habits you can follow to build and strengthen your reputation. Stay true to your principles

3 Key Steps for Protecting Your Professional Reputation You took the time to build and maintain a positive reputation, so when the time comes for you to leave, how can you make sure your good reputation stays in tact? Here are some tips on how to stay professional when leaving. Thank those who helped you

5 Ways to Make a Good Impression in Less Than 30 Seconds The average human loses their ability to concentrate after just eight seconds, so when it comes to making a lasting impression, it's not easy. Here are some great strategies to stay memorable in less than half a minute. Tell a story that reveals the real you

6 Steps to Make a Great Impression at Your New Job Transitioning to a new job is hard enough, but you also want to make a good impression with everyone you work with. Feeling nervous is completely normal, but here are some tips you can use to help you get off on the right foot. Develop a 90-Day plan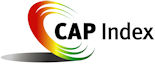 Tip of the Day
Sponsored by Vector Security
Finding and keeping your rhythm every week, day in and day out, can be a challenging task. With the Monday starting gun and the Friday finish line human rhythm is like a horse race and making it a race is the key to making sure you win every week. You've got to make sure you reach your stride and set the pace or the rest of the field won't be racing with you. And when it comes to leading a team it's all about the leaders pace that'll determine how fast everyone else is moving.

Just a Thought,
Gus





Upcoming Events
---
Recruiting?
Get your job e-mailed to everyone... everyday
Post on our Featured Jobs Board!
Reach your target audience in 2016 every day!
Request our 2016 Media Kit
update account / change e-mail
unsubscribe FEEDBACK
www.downing-downing.com

Advertise With The D&D Daily




36615 Vine Street, Suite 103
Willoughby, OH 44094
440.942.0671
copyright 2009-2019
all rights reserved globally