The D&D Daily Mobile Edition
December 3,

2014



The LP Industry's #1 News Source - Informing, Educating and Instilling a sense of community


News Brief
Sponsored by WG Security Products, Inc.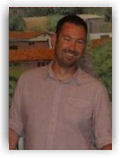 Ben Lockhart, CFI, CFE was named National Sales Director for Blue Dot Safes. Ben was previously the Director of Loss Prevention & Field Operations for Wireless Vision, LLC/T-Mobile before taking this new position. He has worked in the loss prevention for over eleven years at such retailers as Wilsons Leather as Regional Loss Prevention Auditor, Kmart as Assistant Loss Control Manager, The Home Depot as District Loss Prevention Manager, Toys R Us as Regional Loss Prevention Manager and T-Mobile as Senior Manager, Loss Prevention. Ben earned his Bachelor of Science degree in Criminal Justice from Indiana Wesleyan University. Congratulations Ben!

Former CEO and President of retailer TigerDirect plead guilty in $9.5M kickback case in Federal court yesterday Two Coral Gables brothers who worked as senior executives for an online computer and electronics retailer pleaded guilty to fraud charges on Tuesday in Miami federal court. They were accused of receiving millions of dollars and gold coins as kickbacks from vendors. Carl Fiorentino, 57, president of Systemax's subsidiary, TigerDirect, until 2011, admitted that he received more than $9.5 million in kickbacks from a Taiwan-based supplier, RICI International and its affiliates, between 2003 and 2011. Gilbert Fiorentino, 54, CEO of Systemax's technology product group until 2011, admitted that he received more than $600,000 in kickbacks, including about $200,000 in gold coins. Sentencing will be on Feb. 10th. miamiherald.com

U.S. Leads Way in PoS Malware Infections in Q3: Trend Micro The United States is at the top of the list of countries with the most infections of point-of-sale (PoS) malware during the third quarter of the year. With 30% of the malware infections world wide. "It's time to embrace the fact that compromises will continue, and we shouldn't be alarmed or surprised when they occur. Preparation is key and as an industry we must better educate organizations and consumers about heightened risks as attacks grow in volume and in sophistication. Understanding that cybercriminals are finding vulnerabilities and potential loopholes in every device and platform possible will help us confront these challenges so technology can be used in a positive way." securityweek.com

Ukrainian & Foreign gang tops list of suspects in Target Data Breach One year after thieves infiltrated Target's cash registers, a website openly sells millions of credit and debit card numbers stolen in that data breach and others. Anyone can log on to the site, rescator.cc, and shop for cards by ZIP code. This illegal marketplace is the most glaring reminder that no one has been brought to justice in the theft of Target customer data. Federal authorities declined to talk about their investigation, which is being led by the Secret Service. Yet cybersecurity professionals have named one person they say is linked to the stolen-card website: a Ukrainian hacker named Andrey Hodirevski. Hodirevski has not spoken out publicly, despite his name and photos having been publicized in cybersecurity reports and magazines such as Bloomberg Businessweek. A Ukrainian familiar with him said he is living in a flat in Odessa with his grandmother after a hacking arrest, and that he is being monitored by the Security Service of Ukraine. A school friend in Odessa said Hodirevski has disappeared and there's no point looking for him. He's probably in Russia, said the friend, Alex Zhimalov: "If he wants to be invisible - he will be." A report by Group-IB, a Russian cyberintelligence company, said the hacker who sold 151,720 Target cards from December 2013 to February 2014 made about $1 million. freep.com

Target fails to end banks' lawsuit over data breaches - Judge says Target played "Key Role" in allowing hackers to infiltrate - Game Changing Decision A federal judge on Tuesday rejected Target Corp's bid to dismiss a lawsuit by banks seeking to recoup money they spent reimbursing fraudulent charges and issuing new credit and debit cards because of the retailer's late 2013 data breach. U.S. District Judge Paul Magnuson in St. Paul, Minnesota said Target played a "key role" in allowing hackers to infiltrate its computer systems. "Plaintiffs have plausibly alleged that Target's actions and inactions - disabling certain security features and failing to heed the warning signs as the hackers' attack began - caused foreseeable harm to plaintiffs," Magnuson wrote. "Plaintiffs have also plausibly alleged that Target's conduct both caused and exacerbated the harm they suffered." reuters.com

Black Friday diluted as promotional activity timeline expands A new study shows just how diluted Black Friday has become to holiday shoppers: Twenty-eight percent of shoppers shopped in stores Nov. 22/Nov. 23 and 34% of shoppers chose to shop in stores the weekend after Black Friday (Nov. 29/Nov. 30), while 25% shopped on Black Friday, according to Kantar Retail. In other results, 65% of shoppers surveyed chose not to shop because of crowds while 42% stayed out of stores to avoid traffic. chainstoreage.com

Radio Shack battling lenders - They won't let them close 1,100 stores A fight between RadioShack Corp. and some of its lenders has erupted during the crucial holiday season, threatening the retailer's efforts to restructure its operations and avoid bankruptcy. The standoff marks the second time this year that big cost-cutting initiatives at RadioShack have run into opposition from the lenders who just a year ago provided a $250 million lifeline that helped keep the electronics chain in business. They now say RadioShack defaulted on the loan when the electronics chain secured a separate credit line in October. The default claim, disputed by RadioShack, follows their efforts to block RadioShack's plan to close up to a quarter of its roughly 4,300 U.S. outlets and free up about $200 million in costs. wsj.com

Amazon, Microsoft and now Lowe's - Using Customer Service Robots in Orchard Supply division Home improvement store Lowe's is beginning to experiment with customer service robots. retailcustomerexperience.com
Stratford Square Mall fights crime with Axis Network Cameras Chicago-area Stratford Square Mall is relying on Axis Communications' network cameras to protect public safety and minimize shoplifting during the holiday shopping season. Along with an increase in sales, the holiday season can also bring an increase in merchandise shrink, adding more incentive for mall managers to have eyes throughout the facility. The mall, which welcomes over 12 million visitors a year, worked with Tinley Park, Illinois-based IT services company Preferred Communication Systems to install the high definition cameras in 2013 throughout common areas in the 1.3 million square foot facility. While most of the more than 160 retail stores manage their own surveillance needs internally, the IP cameras provide support in hallways, play areas and the mall's exterior. Because the cameras are network based, the mall can quickly and easily add or move cameras when the mall's layout changes, and the cameras' durability ensures the mall will have continual access to HDTV-quality video. In addition to public safety, the cameras also enable the mall security team to cooperate with specific stores and the local police department in identifying and prosecuting criminals. The security team can pick up suspects on video as they leave the stores and head to the parking lot. They are able to zoom in on faces, tattoos and other identifying marks, which can be seen clearly in the HDTV-quality video. These images are often provided to the local police, who in turn, use them to successfully prosecute cases. They can also connect the local police to live video feeds to increase situational awareness in the event of an emergency. The mall selected a variety of Axis camera models for their drop ceilings and to cover the entryways into the mall. For the seasonal holiday area where Santa and the Easter Bunny greet children, the mall relies on a wide-angle model to cover both the main area and the hallways leading up to it for maximum protection. chainstoreage.com

German court blocks $60 Million Hacking suspect's extradition to the United States Germany's top court has blocked the extradition to the United States of a Turkish man accused of stealing almost $60 million in a series of hacking raids against credit card companies. Ercan Findikoglu was arrested at Frankfurt Airport in December 2013. U.S. authorities accuse him of masterminding a group that carried out the online heists between 2011 and 2013. The group allegedly hacked into the computer networks of payment processing companies to raise the limits on prepaid credit cards and withdraw large sums of money. The Federal Constitutional Court said Tuesday that judges granted Findikoglu's appeal against a lower court decision to permit his extradition. It said Frankfurt's regional court needs to obtain assurances from U.S. authorities that the defendant won't face a disproportionate sentence if convicted. usatoday.com

DSW, Inc. Adopts Corrective Education Company's Restorative Justice Education Program Corrective Education Company (CEC), a leading provider of Restorative Justice Education Programs, today announced that DSW, Inc. has made the decision to incorporate the CEC Restorative Justice Education solution into its Loss Prevention program. "DSW was looking for an alternate method of dealing with shoplifters in our stores, one that aligns with our core values," said Jordan Rivchun, Senior Manager of Investigations for DSW. "While every retailers' objective is to reduce losses and stem shoplifting in their locations, we were looking for solution that could not only deliver on that objective, but one that offered a compassionate approach for those individuals who may have simply made a bad choice." According to the most recent National Retail Security Survey, shoplifting contributes to more than one-third of retailers' losses. Processing petty theft through the criminal justice system can be time-consuming and expensive for the retailer and oftentimes ineffective as measured by the number of first-time offenders who are processed through the system again in the future. When individuals complete CEC's Restorative Justice Education program, data shows that recidivism consistently drops below 5%. The program's streamlined approach to building a case against the offender has also shown cost savings of up to $200 per incident due to labor and time savings. The CEC Restorative Justice Education program is fully funded by the offenders and is offered to retailers at no cost. Eligibility for participation in the program is defined by the individual retailer's corporate policies, but is intended for first time offenders who have committed petty crimes. The program is compatible with 3rd party case management programs and CEC also offers a secure web portal. Another advantage to the CEC solution is its ability to share the information with outside case management systems, so there is no need to duplicate the data entry process. The key components of the solution include:

● Mobile and Desktop Device Technologies, including iPads and Web Portals - These technology solutions are deployed at every retail location to capture offender information.

● Cloud-based analytics and reporting tools - Information captured on the mobile and desktop devices are stored in a secure, cloud-based database. At any time, retailers can access the analytics and create reports to better understand in-store loss prevention and CEC program effectiveness. This program also integrates with law enforcement systems to further improve efficiencies.

● Online Education Program - CEC has developed a proprietary and proven online cognitive restructuring and life-skills course that provides the "will and skills" for offenders to change their lives. Retailers can track offender progress through the online database and reporting tools. marketwired.com

November Same Store Sales Results
Walgreens up 4.5% with total sales up 4.9%
Fred's up 2%
Bob Evans up 0.8%

Quarterly Same Store Sales Results
Boot Barn Q2 up 7.3% with net sales up 11.7%
Claire's Stores Q3 down 1.4% with net sales down 1.8%
Bob Evans Q2 up 2.7% with net sales up 0.2%
Ascena Q1 down 2% with net sales flat
Abercrombie & Fitch Q3 down 6% with net sales down 11.8%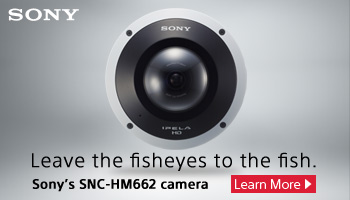 All the news - One place - One Source - One Time
The D&D Daily respects your time
& doesn't filter retail's reality
Report Your News!
(content subject to approval)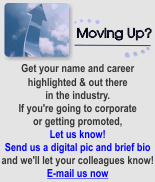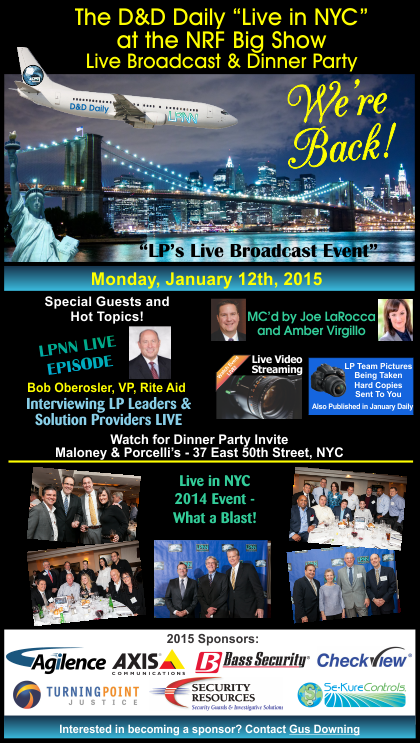 Loss Prevention News Network

Keith White
SVP of LP, The Gap

Leadership & Development Series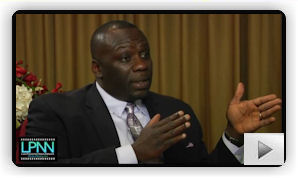 In a ground-breaking interview spanning a multitude of topics, Keith White, Senior Vice President of Loss Prevention for Gap Inc., sits down with LPNN for a one-on-one discussion about his philosophies on leadership, professional development and the state of retail Loss Prevention. Keith recounts his managerial transition from single store - to regional - to corporate - to an eventual directorship. He talks about the critical first six months of a directorship - and his strategy involving team members, policies and procedural changes. As one of the first LP executives to set up an ORC program, Keith tells us what makes a successful one and how to react to the emerging technological trends. This highly informative interview offers a wealth of knowledge for the LP professional at any stage of his or her career.



Joan Manson

Sponsored By:


Bass Security





Sponsored By:



Keith White & Michael Nelson

Sponsored By:


Dan Faketty and Professor Bob Hanson

Sponsored By:


The NRF's LP Legislative Committee, a National Update





Jeff Fulmer & Jon Gold


Sponsored By:


Preparing - Training - Responding to the Active Shooter





Rich Mellor


Sponsored By:

Cyber Security's Increasing Impact on Retail & the Role of Loss Prevention

Tom Litchford
Sponsored By:

Stan Welch, VP of LP, JCPenney



Sponsored By:



In case you missed it ...
Click here to view all the episodes from
"Live in Ft. Lauderdale at the NRF LP Show."

Solution Providers, have a video or commercial you want to publish? Contact us.



e-commerce

Sponsored by The Zellman Group
Cyber Monday Web Sales Rose 17% to a Record $2 Billion Holiday shopping on the Web rose 17 percent in the U.S. to a record $2.04 billion on Cyber Monday, researcher ComScore Inc. said, as consumers took advantage of online deals. Still, growth on Cyber Monday is slowing as consumers spread out their purchases to other days. Even as spending shifts between days, the broader trend is robust growth. Online spending from Nov. 1 through Cyber Monday totaled $26.7 billion, up 16 percent from the same period last year, the researcher said. That compares with last year's growth rate of 8 percent for the same period. bloomberg.com

Study: 'Cyber Five' online sales up 21%
Online sales for the total "Cyber Five" five-day period from Thanksgiving through Cyber Monday rose 20.6% from the same period in 2013. According to analysis from ChannelAdvisor, the biggest increase occurred Cyber Saturday (27%) and smallest occurred on Cyber Monday (16.7%). Looking at the five-day period, computers drove 56% of traffic and mobile devices 45%. That included a 25% share for smartphones and 20% share for tablets. Computers accounted for 71% of orders, however, with mobile devices representing 29% of orders. Of that share, tablets held 17% and smartphones held 12%. chainstoreage.com

Verizon: Cyber Monday brings retailers gloom
Cyber Monday lived up to the reputation of the gloomy start of the work week, with Internet traffic attributed to online consumer retail shopping activities decreasing 25 points from the prior day. According to the Verizon Retail Index, year-over-year, Cyber Monday's results were down six points compared to Cyber Monday in 2013. "After a sluggish Black Friday, there was a lot of optimism heading into Cyber Monday with aggressive sales offers happening throughout the weekend, but the online numbers that we saw yesterday are not playing out as expected. Instead, consumers are likely holding out for even better discounts as the holidays draw closer, further demonstrating that the holiday season is no longer about a specific day or set of days, but rather a consistent engagement over a longer period." chainstoreage.com

Online merchants struggling to cope with the 'fragmentation of fraud' More than three quarters of online merchants (79%) believe the growing proliferation of markets, purchasing channels and payment methods pose a significant challenge for effectively dealing with fraud, according to the Fragmentation of Fraud report released today by global payments specialist, Worldpay. Only one in five (20%) online merchants stated they are very confident about their ability to manage new fraud threats and half (50%) find it difficult to keep up with fraud trends. "As merchants continue to expand their cross-border operations, sell through more channels and offer more payment methods to meet local customer needs, keeping abreast of new fraud threats is becoming increasingly challenging." The report, which surveyed employees responsible for fraud prevention at more than 250 international online merchants, found that almost three quarters (73%) plan to operate through new channels in the next two-three years. However, 77% believe that a multi-channel approach makes fraud prevention more difficult and 76% feel it makes them more open to fraud attacks. 63% are struggling to keep ahead of fraudulent activities across different payment methods. And among merchants accepting specific payment methods, there is greatest concern about fraud for credit cards (82%), virtual currencies (82%), e-wallets (78%) and mobile payments (75%). retailfraud.com

Apple Pay a Bust on Black Friday, New Data Shows
"Fraud is not a person - it is a dynamic grouping of statistics that deviate from the norm."
Stuart B. Levine, CFI, CFCI
CEO, The Zellman Group & Zellman Fraudnet

ORC News
Sponsored by Security Resources
Homeland Security Agent connects the dots on ORC and Middle East terrorist attacks Scott Springer, special agent at the U.S. Department of Homeland Security, spoke about retail theft at Florida State University Panama City on Tuesday. The people stealing bras and baby formula might seem relatively harmless compared to abusive spouses or drug dealers, but sometimes their ill-gotten gains reach the Middle East and wind up financing a terror attack. That might be what happened in a sprawling case investigated over several years by Special Agent Scott Springer with the Department of Homeland Security. The investigation led to dozens of arrests and seizures, and the conspirators at several points plotted to kill Springer, he said. it's not just baby formula. Organized rings of thieves steal prescription drugs, over the counter medications, razor blades, computer equipment and guns and sell through "fences," stores that pass off the stolen merchandise as legitimate. Organized thieves have been known to hijack truckloads of merchandise, Springer said, but they often operate on a smaller scale. Springer's investigation led to charges against a ringleader of an international criminal organization and the leaders of four cells with ties to Islamic radicals, he said. newsherald.com
Update - Baby formula ORC ring & fencing operation busted in Washington state - Video - Shipped goods overseas Two month investigation between Safeway and Albertson's led them to 33 thefts and a fencing operation. wwmt.com
Lebanese man accused of trafficking infant formula in Texas A Lebanese man has been accused of running an infant formula theft ring based in Texas. Wassim Hassan Elsaleh, also known as Sam Saleh, faced a court hearing Wednesday in Houston to secure an attorney. Federal prosecutors say the 36-year-old Elsaleh was arrested Tuesday on a charge of conspiracy to traffic in the interstate transportation of stolen goods. The six-count indictment says Elsaleh, a legal permanent resident from Lebanon who lives in Houston, ran the scam since 2012. Investigators say Elsaleh knew people who stole infant formula and other products from drug stores, then sold him the items. Elsaleh allegedly had the labels removed, added new packaging and then sold and shipped the stolen goods to out-of-state wholesalers. kvue.com


ORC suspect busted at Walmart with 8 outstanding warrants - including organized retail theft in Catawba County, N.C. A loss prevention officer at Wal-Mart followed an individual out of the store where he had allegedly removed a vacuum cleaner and a stand up mixer, valued at $578, without paying. Earl Samual Monday, 43, of 224 Western Carolina Drive in Mt. Airy was taken into custody without incident. Monday was transported to the magistrate's office, where it was discovered that there were eight outstanding warrants for him in Catawba County. Catawba County warrants for Monday included obstruction of a public officer, failure to appear, providing false information to an officer, larceny and organized retail theft. lincolntimesnews.com

Brotherly ORC team behind bars - More than $80,000 in stolen items recovered in Garden City, ID Neeko M. Stone, 26, and Daniel B. Stone, 25, are each expected to be arraigned Wednesday afternoon on one count of grand theft. They were arrested Tuesday while police were investigating a stolen Airstream trailer found in a lot near North Glenwood and North Marigold streets in Garden City. According to the release, officers found the trailer through a lead from an ongoing investigation, and arrived to find that it contained "a large amount of property" reported stolen in recent thefts at several businesses. Police did not name the businesses, but photos released Wednesday show what appear to be home improvement tools and a ladder, an ATV winch, several pieces of computer equipment and a pair of binoculars, among other items. According to police, the Stones arrived at the location of the trailer while officers were still there. They were subsequently arrested at the scene. idahostatesman.com
Woman admits stealing and reselling ink cartridges to support drug habit - hitting Walmart stores Modesto woman admitted to police that she stole computer ink cartridges from Walmart to sell them at half their cost on the street to support her crystal methamphetamine habit. Williams was observed by a loss prevention officer concealing the cartridges in her purse and leaving the store without paying for them. cerescourier.com

Woman busted hitting three stores in Hobbs, N.M. 34-year-old Maria Carrion was arrested after being caught shoplifting from several stores. When police caught up with her, they found a bag full of stolen items from three different stores in the area. newswest9.com
Tualatin lingerie store says $2,400 of Stolen Merchandise Returned A high-end lingerie store that was targeted by what police called an organized theft ring said the stolen merchandise was returned Tuesday. More than $2,400 worth of merchandise was stolen from Posh Lingerie in the Bridgeport Village Mall, Tualatin police said. Three women and two men entered the store. One person distracted the clerk while the others took items, police said. On Tuesday, the store said it received a call from the Crate & Barrel store in the mall, letting employees know that a bag containing Posh clothing had been dropped off, the store posted on its Facebook page. Most of the items stolen in the Sunday heist were in the bag, the store said. oregonlive.com
Rochester, NH Trio face felony charges for stealing $4,000 of razor blades Three people are facing felony charges for allegedly stealing almost $4,000 worth of razor blades from Kmart and Walmart in August. Jonathan Welch, 24, of Arundel, Maine, Darien Young, 21, and Molly Sloan, 23, were indicted on theft charges at Strafford County Superior Court last month. According to the grand jury indictments, on Aug. 5 Welch stole about $1,247 worth of razor blades from Walmart in Somersworth, and on Aug. 11 he stole about $530 worth of razor blades from Kmart in Rochester. He is accused of committing both thefts in concert with Sloan. On Aug. 7, Welch allegedly stole about $2,065 worth of razor blades from Kmart in Rochester, while acting in concert with Young. fosters.com

Hair and cash stolen from Beauty Empire store in west Houston Beauty Empire on Westheimer Road and Shadowbriar Drive is out thousands of dollars due to a smash-and-grab burglary. Houston police say it happened around 3 a.m. Wednesday when a passerby spotted four men breaking into the store and dialed 911. Surveillance video shows the crooks pull up in a white minivan and pry open the front door, busting the handle and lock. click2houston.com

Racine, Wisconsin teen steals $9K, 22 phones from Cricket store A 17-year-old reportedly stole more than $9,000 in cash and 22 cellphones and cellphone accessories worth more than $10,000 on Thanksgiving from Cricket Wireless. Racine Police officers responded to a call of a burglary at about 6:35 a.m. Thursday. An officer noticed that the suspect had allegedly broken into the back entrance by smashing a window and unlatching the door's deadbolt. journaltimes.com
Do you have an ORC case to share?
Share your ORC news and help the industry grow

Retail Crime News

Sponsored by NuTech National
Couple faked 911 call about woman shot to keep officers busy, rob Walmart Walmart called police and then started watching the Shraders. According to the report, they had filled up a shopping cart, but realized they were being watched, so they left the cart and walked out of the store. Police say they couple then went to their car, which was parked beside the store. That's when the Shraders took items from beneath their shirts and placed them in the car, then walked back into the store and started to fill a second shopping cart. Police were familiar with Mark Shrader for his involvement in an unusual incident several months ago. wistv.com

Man uses 21 fake credit cards at Toys R Us in Minnetonka - 4 of them worked & he got away with $1,600 in merchandise According to Minnetonka Police, a man tried to use 21 fake cards at Toys R Us in Minnetonka at the same time, yet it apparently did not raise any red flags with store employees. That's because the four cards actually worked, according to Investigators with the crook getting away with at least $1,600 in merchandise. kare11.com

Walmart employee arrested for theft over $6000.00 in St. Mary's County, Ca. Loss prevention employees reported the suspect identified as Sheila Aleese Wagner, 21, of Great Mills, stole over $6,000.00 from the cash register while working over a period of 10 days. thebaynet.com

ICE collaborates with industry and international law enforcement agencies to shutdown domain names selling counterfeit merchandise U.S. Immigration and Customs Enforcement's (ICE) Homeland Security Investigations (HSI) teamed with industry and 24 law enforcement agencies across 18 countries to shutdown 29,684 domain names that were illegally selling counterfeit merchandise online to unsuspecting consumers as part of Project Transatlantic/ Operation In-Our-Sites V. The HSI-led National Intellectual Property Rights Coordination Center (National IPR Center) continues to work vigilantly to protect the U.S. public from counterfeit products that pose health and safety concerns or have an adverse effect on the U.S. economy. With its industry partners, the National IPR Center initiated a coordinated effort to disrupt the operation of these infringing websites. During this past year and leading up to Cyber Monday, the National IPR Center and its partners used both criminal and civil actions to successfully shutdown websites selling counterfeit goods, significantly bolstering the overall impact of this year's efforts. The operation demonstrates the great collaboration between industry members and personnel from the National IPR Center, who effectively worked together to combat this ever growing problem. The National IPR Center extends its appreciation to rights holders representing name brand apparel, handbags, shoes, eyewear, cosmetics, consumer electronics, athletic apparel, sporting goods, personal care products, as well as the entertainment industry. All contributed to this operation's success. This is the fifth year the HSI-led National IPR Center worked with its international partners to target websites selling counterfeit products online culminating on Cyber Monday. Due to the global nature of Internet crime, the National IPR Center partnered with Europol who, through its member countries, seized top-level domains as part of Project Transatlantic/Operation In-Our-Sites V. imperialvalleynews.com

Northeast Ohio man faces federal charges in identity theft, credit card fraud scheme A Cleveland man has been indicted on nearly two dozen federal charges for what authorities say was an identity theft and credit card fraud scheme that bilked banks and a company out of nearly $270,000. Forty-one-year-old Paul Tomko was charged Tuesday with 10 counts of bank fraud, nine counts of credit card fraud, one count of aggravated identity theft and one count of wire fraud. A spokesman for the U.S. Attorney's Office says Tomko obtained a man's personal identification while seeking his help to pay for a lawn mower. Tomko then used the information to obtain nine credit cards and to open a line of credit in the man's name to pay property taxes, legal fees and provide cash to himself. therepublic.com

Seattle man crashed car into a Big 5 Store to steal guns; Arrested after 4 Hour Standoff Authorities say a driver crashed into a Washington sporting goods store on purpose so he could steal guns, and then he tried to hide in the ceiling. The King County sheriff's office says it arrested a suspect after a more than four-hour standoff at the Big 5 store in Burien, south of Seattle. The car smashed through a metal grate and glass doors at the business early Tuesday. No employees were inside at the time. Sgt. DB Gates says authorities determined the wreck was an apparent burglary attempt targeting firearms after responding deputies found cases holding the store's rifles and ammunition were disturbed. They also heard noises in the ceiling where they believed the suspect was hiding. A tactical squad was called to surround the building, and authorities eventually apprehended the man. The team then searched for any other suspects inside. Gates later confirmed that only one suspect was found. sfgate.com
Blair Co, PA Police believe $250,000 jewelry theft linked to Multi-state Street Gang Logan Township police released images of three men who they said are responsible for stealing nearly a quarter of a million dollars in watches from family-owned Kranich's Jewelers in the Logan Valley Mall. Police said they smashed a jewelry case, grabbed the goods and took off. It all happened one day before Thanksgiving. One day earlier in Loudoun County Virginia, a nearby business caught images of these three men who police said are suspects in a smash-and-grab robbery that happened at Fink's jewelry store. "As we look at the pictures, we see clothing, we see faces that we recognize as our people from the video that we have," said Logan Township Police Chief Ron Heller said. Heller said one of the men in the images has been identified and there is now a warrant for his arrest in Virginia. The Logan Township Police Department is working with the Loudoun County Sheriff's Office, who said these images were the break investigators needed. wjactv.com

Quincy, IL Police investigate Zales Jewelry store robbery Quincy police are now looking for five people involved in an alleged robbery at the Quincy Mall. Police say around 9 o'clock Tuesday night, two men came into the Zales jewelry store at the Quincy Mall and asked to see some diamond earrings. When the employee brought the jewelry out, police say one of the suspects forcibly removed four pair of earrings from the employee's hands. Both men then ran out of the mall and into a black SUV which left the area at a high rate of speed, police said. Police do have the robbery on surveillance video. connecttristates.com

Suspect charged in Overland, KS Jewelry store Grab and Run Robbery A thief is now facing charges after he was caught on camera, stealing diamonds from a St. Louis County jewelry store. You can see him on surveillance, walking into the Jewelry Exchange in Overland, wearing a printed white t-shirt, and blue jeans. He goes to the counter, and asks to see a pair of 2-carat diamond studs with a $4,300 price tag. Jewelry Exchange Store Manager Kim McCall says, "[The salesperson and customer] were talking about different backs you could get on them, he asked to see them again, so he handed them back, and the customer held them for a few minutes, and then he just ran." fox2now.com

Police release photos of Zales robbery suspects at the Quincy Mall, Quincy, IL Quincy Police released photos Wednesday morning of two men they say robbed a Quincy Mall jewelry store at closing time Tuesday night. Officers say two black men in their early 20s asked a Zales employee to look at some diamond stud earrings at about 9 p.m. Police say when the worker pulled the earrings out of the case, the men forced four pairs of diamond earrings out of the employee's hands. Even though the men didn't use any weapons, mall employees say that with the later holiday hours, they're still pretty shaken up. Police say the men sped down North 36th Street in a black SUV. wgem.com
DNA links man to Kennesaw, Georgia Diamond heist Cobb police are searching for a man they're calling a "career criminal" who is wanted for a $1 million jewelry heist he allegedly committed at Diamonds R Forever in Kennesaw more than four years ago. Osniel Labrada-Guillen, 29, originally from Cuba, is accused of committing a series of burglaries across the country that began with the jewelry burglary in Kennesaw, said Sgt. Dana Pierce, spokesman for Cobb police. Cobb police put a warrant out for the man's arrest last week, but Pierce said Labrada-Guillen is still at large. Labrada-Guillen's spree of burglaries began at Diamonds R Forever at 4200 Wade Green Road in Kennesaw at about 8:30 a.m. on Jan. 14, 2010, Pierce said. mdjonline.com

Series of burglaries in downtown Port Angeles, WA sees 6 crimes in 24 hours A downtown apparel and accessories store was one of at least six burglarized in the central area of Port Angeles within 24 hours, police said. Moss, a clothing and jewelry store at 120 W. First St., lost merchandise, cash and personal items to the burglars Monday, investigators said. peninsuladailynews.com

Tulsa Family Dollar Store Manager Tired Of Shoplifters, Vandals cause HAZMAT crisis A Tulsa store manager said it's a daily battle dealing with shoplifters who walk out of her store with whatever they can carry. That turned into a dangerous situation Sunday, when vandals swept chemicals off the shelf, leaving a cloud of fumes building in the store that the fire department HAZMAT team had to clean up. Cheri Chewning said she is tired of people constantly shoplifting and harassing her employees. "Vandalism, if I tell them to get out the store, I escort them out, they kick my car. This is my third set of tires since October," Chewning said. She's the manager of a small store where she said the daily problems took a terrible turn last Sunday. Four teenagers went in the store, and in just a few minutes, set off some cans of spray paint and hair spray, then, they dumped bleach and ammonia on the floor. The combination created a dangerous cloud of fumes. newson6.com
UK: John Goodridge Menswear in Farnham, England loses $55,000 of high-end clothing in raid by masked sledgehammer thieves Burglars wearing balaclavas and armed with sledgehammers carried out a devastating smash-and-grab raid on a family-owned clothes shop in Farnham. More than $55,000 of high-end tailored clothing was snatched from John Goodridge Menswear in Downing Street just before 1am last Wednesday. CCTV footage showed two thieves working in "shuttle runs" to empty the shop's ground floor of nearly half its stock in just a few minutes. It is believed they had set up a traffic diversion sign at the bottom of the street before parking outside the shop in a Mercedes 4x4 and smashing through the oak door, in what the store's owners believe was a well-planned operation. During the raid, a neighbor went out onto the street to investigate the commotion but was threatened by one of the men with a sledgehammer. getsurrey.co.uk

Home Depot cashier busted letting husband pass through register while only paying for one item - admits to three incidents in Barstow, CA

Macy's employee arrested for under-ringing friend for $2000.00 worth of merchandise in Cleveland, Ohio

Fraudster pleads guilty to using counterfeit credit cards at half a dozen retailers in Boise


Robberies and Burglaries
• BP - Kennesaw, GA - Armed Robbery
• CVS - Marietta, GA - Armed Robbery
• Dollar General - Oklahoma City, OK - Robbery
• Dollar General - Speedwell, TN - Burglary - 2 charged
• Dollar General - Columbus, GA - Armed Robbery
• Domino's - Lexington, KY - Robbery/ Shooting - 3 plead not guilty
• Family Dollar - Jackson, MS - Armed Robbery - connected to 5 robberies
• Gas Pipe - Fort Worth, TX - Robbery/ Shooting - Police killed robbery suspect
• Maki's Market - Atlanta, GA - Burglary
• Payless Shoe - Orlando, FL - Armed Robbery
• Payless Shoe - Buffalo, NY - Theft/ Assault on Officer
• ROCS - Falling Waters, WV - Armed Robbery - sentenced to 10 years
• Sammy's Foods - Bryan, TX - Armed Robbery - suspect arrested
• Simply Vapors - Louisville, KY - Burglary - Hit 2 times in an hour
• T-Mobile - Plantation, FL -Theft
• U - Gas - Miami, FL - Armed Robbery - customer killed
• The Exchange - Ross Twp., PA - Robbery/ Shooting - clerk injured
• Urban Outfitters - Memphis, TN - Attempted Robbery


Press Releases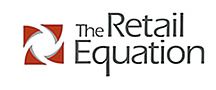 The Retail Equation Processes 600 Million Return Transactions; Sets Industry Milestone
Helps Retailers Achieve Optimal Return Rate, Reduce Shrink
and Enhance Shopping Experience
IRVINE, Calif. (December 2, 2014) - The Retail Equation, the industry leader in retail transaction optimization solutions, today announced it has authorized more than 600 million return transactions. The achievement, which continues to set the benchmark in the industry, underscores the company's continued growth as the top provider of return authorization solutions for major retailers in North America. The data gathered through the 600 million return transactions provides The Retail Equation with an unmatched understanding of shopping trends and patterns to help retailers increase return on investment, optimize return rates, distinguish consumer behavior, reduce fraud and shrink and improve customer service at the return counter.

"Our ability to capture and analyze, in real-time, this vast amount of transaction data translates into a significant strategic advantage for our customers," said Mark Hammond, chairman and CEO of The Retail Equation. "It allows us to continually help our retail customers attain their optimal return rate, while helping them provide a more enjoyable shopping experience for their consumers."

The return transaction data was collected through The Retail Equation's patented Verify return authorization solution, which enables retailers to rely on precise, objective and verifiable data to determine whether a return is valid, rather than relying on subjective observations and guesswork by sales clerks. This objectivity approves all legitimate returns and ensures that only those with highly suspect return-and-exchange behavior are affected.

Merchandise returns total more than $267 billion in lost sales for retailers in the United States, of which $9 billion to $16 billion is lost due to return fraud and abuse, according to the National Retail Federation. As customers return merchandise, Verify compares dozens of transaction variables against a set of statistical models and rules that form that particular retailer's return policy. The large collection of retail transaction data enables Verify to incorporate patent-pending geography-based, retail analytics to augment its predictive models in order to help retailers improve their customer's overall in-store experience.

Read more here.


Featured Job Listings
Sponsored by Cam Connections
Feature Your Job Here For 30 Days -
70% Aren't On the Boards
VP of Sales
Checkview
Chanhassen, MN
Checkview
Sr. Director, Field LP
Ross Stores
Dublin, CA
Ross Stores
Director of LP
Tourneau
New York, NY
LinkedIn
LP Manager
Disney
Anaheim, CA
Disney
Market AP Specialist
REI
Bay Area, CA
REI
National Account Executive
Checkview
Northeast Region
Checkview
National Account Executive
Checkview
United States
Checkview
Corporate Investigator
Confidential
San Francisco Bay, CA
Confidential
National Account Manager
Vector Security, Inc
TBD
Vector Security, Inc
Supervisor LP DC
Ascena Retail Group
Greencastle, IN
Ascena Retail Group
AP Agent
Ralph Lauren
Sunrise, FL
Ralph Lauren
LP Agent
JONS Markets
Los Angeles, CA
JONS Markets
National Account Mgr
Confidential
Northeast
Downing & Downing

Limited Time Only - Post Your Multi-Unit LP jobs for FREE - Learn More Here

Daily Job Alerts


Sponsored by Cam Connections
Appearing One Day Only
View our Internet Jobs Archives here
Regional AP Manager
Dollar Tree
Orlando, FL
Dollar Tree
AP Manager
Lord and Taylor
Rockaway, NJ
Lord and Taylor
LP Dept Mgr
Nordstrom
Elizabethtown, PA
Nordstrom
LP Manager
Kmart
Greenbelt, MD
Sears Holdings Corp
LP Manager Hrly
Sears
New Hartford, NY
Sears Holdings Corp
LP Manager Hrly
Sears
Olean, NY
Sears Holdings Corp
Store AP Manager
Home Depot
Boston, MA
Home Depot
LP Manager
The Children's Place
Chicago, IL
The Children's Place
DC LP Specialist
TJ Maxx
Evansville, IN
TJX Companies
AP Manager in Training
Walmart
Independence, MO
Wal-Mart
AP Manager in Training
Walmart
Westwood, KS
Wal-Mart
AP Manager in Training
Walmart
Moulton, AL
Wal-Mart
AP Manager in Training
Walmart
Greenville, SC
Wal-Mart
AP Manager in Training
Walmart
Cuero, TX
Wal-Mart
AP Manager in Training
Walmart
Streetsboro, OH
Wal-Mart
AP Manager in Training
Walmart
Lubbock, TX
Wal-Mart
Safety LP Manager
United Natural Foods
Lancaster, TX
United Natural Foods
LP Manager
Macy's
Rochester, MN
Macy's
LP Manager
Macy's
Livingston, NJ
Macy's
Area AP Manager
Best Buy
Dinuba, CA
Best Buy
District LP Leader
JC Penney
Clifton Park, NY
JC Penney


Home of the Industry's Original
On the Move

Ian Setner was promoted to Regional Director of Asset Protection for Rite Aid.
Ben Lockhart, CFI, CFE was named National Sales Director for Blue Dot Safes.
Michelle Hahn was named District Loss Prevention Manager for H&M.
Eric Mendez was named Regional Loss Prevention Manager at Victoria's Secret for L Brands.
Manny Johl was named Regional Loss Prevention Manager for L Brands.
Caglar Ari was promoted to District Manager; Asset Protection Germany & Netherlands for Abercrombie & Fitch.
James Mullaney, CFI was promoted to Regional Investigations Manager for Price Chopper Supermarkets.
Post Your New Job or Promotion!
See all the Industry Movement



Your Career
Sponsor this section of the Daily
10 Self-Sabotaging Behaviors That May Be Holding Your Career Back Do you feel like you're not getting anywhere? It could be that your behaviors are getting in the way of your goals. Make sure you don't do these ten things or you'll get looked over for that raise or promotion. Don't be Superman

What Really Motivates Us In the Workplace? Everyone has their own ways to motivate and inspire them at work. The key point is that there is no one right way to unlock your motivation because everyone bases their goals on different things. Here are some more tips to keep you going at work. Not about the money

3 Strategies for Avoiding Holiday Burnout
You have much to do this time of year after work: whether it's get ready for holiday parties, go Christmas shopping or visit family members, with all the holiday excitement you may start to feel stressed. Here are some ways to avoid that! Realistic expectations

The 7 Attributes of People Who Get Things Done We all get busy at work, rushing around, getting our tasks done, but what sets motion and results apart is that our actions must mean something. The people who get it done have a set of characteristics that sets them apart from everyone else. Street smarts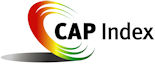 Tip of the Day
Sponsored by Vector Security
Managing your career upwards requires a vision of where you want to go and how you're going to get there. Other than personal performance, one of the primary factors is who you know and how you develop those relationships. Everything you read talks about managing relationships around you in your current role, but the real key is the relationships you have outside your role or your company and not just in the LP community but with successful operators outside your current scope. If you expect to truly excel in your career, you've got to expand your contacts and develop them as you would the operator beside you. Obviously, this can be difficult and slow to progress. But give it some thought for the new year and set some goals of meeting new executives and expanding your circle. Because one person, one contact, can make a difference and you never know who that might be.

Just a Thought,
Gus







Upcoming Events
---
Recruiting?
Get your job e-mailed to everyone... everyday
Post on our Featured Jobs Board!
Reach your target audience in 2015 every day!
Request our 2015 Media Kit
update account / change e-mail
unsubscribe FEEDBACK
www.downing-downing.com

Advertise With The D&D Daily




36615 Vine Street, Suite 103
Willoughby, OH 44094
440.942.0671
copyright 2009-2019
all rights reserved globally