The D&D Daily Mobile Edition
December 4,

2014



The LP Industry's #1 News Source - Informing, Educating and Instilling a sense of community


News Brief
Sponsored by WG Security Products, Inc.
150 retail cybersecurity experts meet near Pittsburgh on cyber theft 'Pandemic' - organized by Secret service & FBI Online retail theft has reached such "pandemic proportions" that stores must work together more closely to fight organized crime rings stealing credit cards and other customer information, a top cyber forensics expert said Wednesday. Hackers are coming at victims from every angle - and the gap between the attackers' abilities and companies' defenses is widening, said Maria Vello, president of the National Cyber-Forensics & Training Alliance. "We have to change the way we do things," Vello told a group of about 150 retail companies' cybersecurity experts. "The criminal actors know more about us than we know about ourselves." She spoke at an event organized by the Secret Service, FBI and the National Cyber-Forensics & Training Alliance to educate retailers about online threats to electronic terminals used to process customer payments. Computer experts from top retailers across the country - including Target gathered to hear her speak. The agency's held the event so companies and security experts could share information. Few experts from large retailers wanted to talk about their experiences, and privately, some officials said companies may be more aware but not necessarily much better able to defend themselves against motivated and sophisticated hackers. U.S. Attorney David Hickton, chair the Justice Department's Cyber/Intellectual Property Subcommittee of the Attorney General's Advisory Group, said "This is a 21st-century threat and the largest wealth transfer in history." Prosecutors need to bring more hackers to justice, Vello said at the Green Tree event. She urged retailers to collaborate by taking seemingly unrelated data, putting it together into databases and finding the top criminals. "If we don't put cuffs on people, they're like a virus; they'll continue to spread." Editor's Note: Just like all of the ORC groups around the country that our industry has spent years developing, the Fed's and retailers are now seeing the value of and need for collaboration. Now it's up to the retail IT security industry to open up and start working together. Maybe some of you could help them in that effort and share your stories, ideas, and thoughts about how to develop a truly impactful collaborative model and effort. After all LP has led the way in developing the first truly successful public private model, and you could have an impact lending your experience to their effort. Just a thought. triblive.com

Sysrepublic Expands Secure Data Analytics Suite Capabilities Sysrepublic, Inc., a leading developer of analytic software for the retail industry, announced today the addition of two new capabilities to its Secure Data Analytics Suite. Secure Refund Management and Secure Pharmacy add holistic data analytics functionality to Sysrepublic's growing suite of products which currently includes advanced exception analytics and reporting for point of sale (POS), information and case management, consultancy, pharmacy, and refund management. Read full press release below businesswire.com

Rite Aid settles whistleblower case for nearly $3M Federal authorities say the Rite Aid pharmacy chain has paid nearly $3 million to settle allegations that it improperly used gift cards to lure new business. The Department of Justice announced Wednesday that Rite Aid Corp. settled a whistleblower lawsuit filed in federal court in Los Angeles but didn't acknowledge any wrongdoing. The government alleged that from 2008 to 2010, Rite Aid violated the False Claims Act by offering gift cards to entice Medicare and Medicaid beneficiaries to transfer their prescriptions to Rite Aid pharmacies. The case was filed by a Florida pharmacist under federal whistleblower laws. Rite Aid settled the case and made payment last month. A statement from the Camp Hill, Pennsylvania, company says it denies the allegations but is pleased to resolve the matter and avoid more litigation. cnsnews.com

Secure third-party relationships to fight CNP fraud Card-not-present (CNP) fraud reached an all time high in Europe this year, according to FICO. What's clear is that whilst EMV is very successful at reducing face-to-face fraud, the criminals simply migrate to the next weakest part of the payments chain, which is CNP. In terms of CNP fraud, we are seeing many organisations use the services of a third-party payment provider to remove cardholder data from their environment. Whilst this is a very understandable and positive step, there are some key risks that you should be aware of and some critical steps that organisations should follow to help ensure that by using a third-party provider you are not introducing weaknesses into your system. These are outlined in the PCI Council's Third Party Security Assurance guidance, and include help for conducting due diligence and risk assessments when dealing with third-party service providers, implementing a consistent process for engaging third parties, and developing appropriate agreements, policies and procedures with third-party service providers that include considerations for common issues that could arise in this type of relationship. CNP fraud is real and is happening here in Europe - unfortunately the figures do not lie. It is up to you and your organisation to adopt and implement the PCI DSS as well as utilising all of the support and guidance available to make sure it does not happen to you. essentialretail.com

Protests erupt across Manhattan after decision in chokehold death - Arrested for Cigarette Smuggling Crime The cellphone video of the last moments of Eric Garner's life was watched millions of times on the Internet, clearly showing a white police officer holding the unarmed black man in a chokehold, even as he repeatedly gasped, "I can't breathe." But despite that visual evidence, and a medical examiner's ruling that the chokehold contributed to the death, a Staten Island grand jury decided Wednesday not to bring any charges against the officer involved, sending thousands of protesters onto New York's streets, where they marched, chanted and blocked traffic into the next morning. U.S. Attorney Eric Holder said federal prosecutors would conduct their own investigation of Mr. Garner's July 17 death as officers were attempting to arrest him for selling untaxed cigarettes on the street. The grand jury's decision prompted emotional protests around New York and in cities from Atlanta to California. But the demonstrations were largely peaceful, in contrast to the widespread arson and looting that accompanied the decision nine days earlier not to indict the officer in Brown's death. crainsnewyork.com

Dollar General to open 730 stores in 2015 - even if unsuccessful in acquiring Family Dollar - opening two new stores a day Combined with the remodel or relocation of another 875 stores in 2015 as well. On top of their existing store base of 11,715. This year's expansion program which will see the company open roughly 700 stores and relocate or remodel another 900 locations, Dreiling said. "Finally, we remain committed to acquiring Family Dollar." retailingtoday.com

New Illinois Law makes it harder to sell stolen goods Thieves, your choices for unloading stolen goods in Illinois will likely shrink beginning with the new year. Williamson County State's Attorney Brandon Zanotti is now taking steps to make sure appropriate businesses know about the Resale Dealers Act signed by Gov. Pat Quinn in August. It goes into effect Jan. 1. The law requires buy and sale operators to record a detailed account of their purchases, including the identification of the seller, which must be provided to police the next day. Zanotti said the Act closes a loophole in state law that has not mandated resellers to adhere to longstanding rules governing pawnbrokers by the Illinois Department of Financial and Professional Regulation. Pawnshops are considered financial institutions because they loan money, whereas resellers do not. thesouthern.com
Deb Shops Files Ch. 11 and Will Liquidate 295 stores

Sears 'might' sell 200 to 300 stores to boost liquidity - So far this year closing 235 stores - Q3 loss widens to $548M

Aeropostale net loss widens to $52.3M - closing 75 stores in Q4 - 8th straight quarterly loss

CACHÉ, Inc. Announces Review of Strategic Alternatives - including possible merger, sale, or other form of business combination

Radio Shack may be 'Bankruptcy more likely' - Lenders want their $250M back

Pohatcong Township, PA., officials vote to require security guards at shopping centers

Quarterly Results represent worst quarter since the Daily began reporting - However November looks better

November Same Store Sales Results
Costco up 9%
L Brands up 8% with net sales up 9%
Cato up 7%
Rite Aid up 5.1% with total drugstore sales up 5.6%
Stein Mart up 3.5%
The Buckle down 1% with net sales up 2.7%

Quarterly Same Store Sales Results
Kroger Q3 up 5.6% with total sales up 11.2%
Rite Aid Q3 up 5.4% with total sales up 5.1%
Signet Jewelers Q3 U.S. up 4.2% - UK up 3.7%, total sales up 52.7% -driven by Zale's purchase
Dollar General Q3 up 2.8% with net sales up 7.8%
Sears Holdings Q3 - Sears domestic stores down 0.7% - Kmart down 0.5% with revenue down 13%
New York & Company Q3 down 3.4% with net sales down 3.4%
Tilly's Q3 down 1.2% with net sales up 6%
Barnes & Noble Q2 retail stores down 1.5 - college stores up 1.9% with revenue down 2.7%
Express, Inc. Q3 down 5% with net sales down 1%
Guess Q3 North American down 5% with North American revenues down 4%
Destination Maternity Q4 down 5% with net sales down 5%
Christopher & Banks Corp. Q4 down 7.6% with net sales down 6.4%
Aeropostale Q3 down 11% with sales down 12%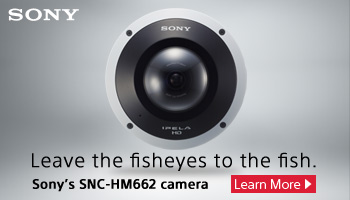 All the news - One place - One Source - One Time
The D&D Daily respects your time
& doesn't filter retail's reality
Report Your News!
(content subject to approval)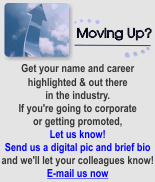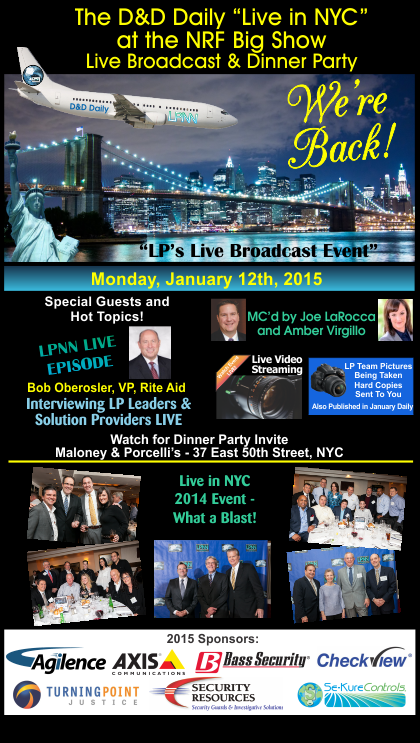 Loss Prevention News Network

Keith White
SVP of LP, The Gap

Leadership & Development Series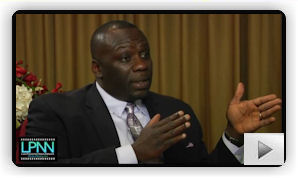 In a ground-breaking interview spanning a multitude of topics, Keith White, Senior Vice President of Loss Prevention for Gap Inc., sits down with LPNN for a one-on-one discussion about his philosophies on leadership, professional development and the state of retail Loss Prevention. Keith recounts his managerial transition from single store - to regional - to corporate - to an eventual directorship. He talks about the critical first six months of a directorship - and his strategy involving team members, policies and procedural changes. As one of the first LP executives to set up an ORC program, Keith tells us what makes a successful one and how to react to the emerging technological trends. This highly informative interview offers a wealth of knowledge for the LP professional at any stage of his or her career.



Joan Manson

Sponsored By:


Bass Security





Sponsored By:



Keith White & Michael Nelson

Sponsored By:


Dan Faketty and Professor Bob Hanson

Sponsored By:


The NRF's LP Legislative Committee, a National Update





Jeff Fulmer & Jon Gold


Sponsored By:


Preparing - Training - Responding to the Active Shooter





Rich Mellor


Sponsored By:

Cyber Security's Increasing Impact on Retail & the Role of Loss Prevention

Tom Litchford
Sponsored By:

Stan Welch, VP of LP, JCPenney



Sponsored By:



In case you missed it ...
Click here to view all the episodes from
"Live in Ft. Lauderdale at the NRF LP Show."

Solution Providers, have a video or commercial you want to publish? Contact us.


Stay Tuned for our New 2015 Get LP Social Column!

---



LP Team Group Selfie Recap

Check out our submissions from this year as we showcase each one again!
We have a lot of exciting new ideas coming in 2015 so get your
LP Teams together for a picture!
Your team could be seen right here on the D&D Daily!
eam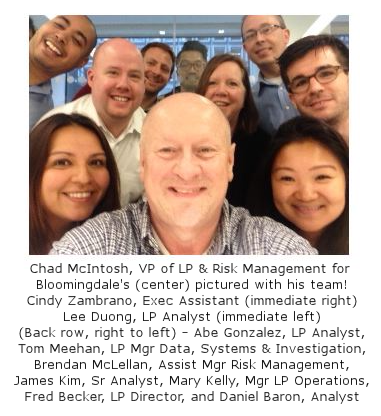 *Originally published on June 27, 2014

View all the selfies here!

Three 2014 Group Selfie LP Teams have the chance to win Pizza Parties! Drawing will be at our Live in NYC event on January 12th.

Press Releases



Sysrepublic Expands Secure Data Analytics Suite Capabilities
Addition of Secure Refund Management and Secure Pharmacy enable retailers to have better visibility to operations in two key areas.
Los Angeles, CA - December 4th, 2014 - Sysrepublic, Inc., a leading developer of analytic software for the retail industry, announced today the addition of two new capabilities to its Secure Data Analytics Suite.

Secure Refund Management and Secure Pharmacy add holistic data analytics functionality to Sysrepublic's growing suite of products which currently includes advanced exception analytics and reporting for point of sale (POS), information and case management, consultancy, pharmacy ,and refund management.

Secure Refund Management is a POS integrated rules-based engine that provides customizable, sub-second "approve" or "pending/decline" decisions for refund transactions. Organizations will have the ability to create and customize a rules-based approach to their refund strategy based on their unique demographics and operational objectives. This platform allows the retailer to control their entire customer experience, including the refund process, while managing risk and addressing the outlying anomalies. Secure Refund Management is flexible enough to integrate with POS and allow for real time decision making or to be used as an advanced analytics tool to create policies based upon specific data.

"The addition of Secure Refund Management allows retailers to have more visibility into operations, allowing them to quickly make informed decisions regarding refund strategy," said Erin Edwards, Vice President of Sales for Sysrepublic. "We are excited to provide this expanded capability for our clients."

Secure Pharmacy is a comprehensive point of service analytics platform for retail pharmacies that manages a full scope of risk scenarios impacting asset protection, regulatory compliance and daily operations. Inventory diversions, monitoring for suspicious orders, evaluating suspicious order monitoring, prescription sale risk, medication adherence, and third party- claims risks are just a few of the areas where Secure Pharmacy is poised to make a substantial impact.

"Prescription drug abuse is a national health epidemic, CDC has called for a focus on analytics to help fight it and Secure Pharmacy is answering that call." Says Renee DeWolf, Vice President Pharmacy Strategy with Sysrepublic.

About Sysrepublic, Inc.
Sysrepublic was founded in 2002, by a combination of IT data analytic and retail experts, and has since grown to become one of the world's leading retail data analytics companies. Focusing on all aspects of retail operations, Sysrepublic solutions help retailers maximize profits and reduce loss. Use of the industry's most powerful query engine, and a proprietary retail database structure, allow insight and analysis of retail data that has rarely been available to users in the past. Sysrepublic solutions focus on point-of-sale, supply, inventory, finance, pharmacy, returns, and human resources data to provide a comprehensive analytical view of user actions and process inefficiencies causing loss within the retail environment. The company has offices in Los Angeles, London and Warsaw. Learn more at the www.sysrepublic.com


Contact: Johnny Custer LPC, CFI, - VP, Solutions Research and Marketing johnny.custer@sysrepublic.com

e-commerce

Sponsored by The Zellman Group
IP Intelligence is one of the top five online fraud detection tools IP intelligence ranks in the top five tools deployed by merchants using automated screening systems, but merchants should take care when choosing an IP intelligence provider. There is a sizeable gap between premium IP intelligence providers who deploy multiple methodologies to analyse IP routing infrastructure, and those who just repackage patchy and out-dated publicly available data. Premium IP intelligence can – at its most granular level – provide all the IP data retailers need to combat fraud. By identifying not just location, but also VPNs, satellites, anonymizers TORs (The Onion Router), mobiles, ISPs, domains, and hosting centres, digital business can easily identify more suspect connections and act on this information. It can accurately locate a user down to their city and postcode sector without the visitor becoming personally identifiable – and without affecting the visitor experience. Premium IP intelligence providers have global IP coverage and data that is automatically refreshed on a weekly basis – so can be used reliably and with confidence. Additional layers of intelligence can be applied including determining whether a connection is home or business, and identifying the ISP used. This data can then be compared with profiles of previous connectivity to identify anomalies over time. Retailers should apply authentication checks continually at every stage of the purchase process – particularly at the critical register, login, purchase, and funds withdrawal/deposit stages – to ensure the session has not been hacked. retailfraud.com

8 Challenges Facing Ecommerce Retailers This Christmas With the festive season fast approaching, ecommerce retailers are busy setting up and preparing their online shops for the Christmas blitz. With the increase in the amount of consumers completing their Christmas purchases online, this has presented multiple challenges for online retailers and other stakeholders involved in the logistics of purchasing online. Here are the top 8 challenges faced by online retailers and how to prepare your ecommerce website for them this festive season.
1. Increased Website Traffic
2. Last Minute Promotions
3. Bad User Experience
4. Offering Gift Certificates
5. Strain On Customer Service Resources
6. Keeping Customer Loyalty
7. Stock Control and Inventory
8. Holiday Shipping Demands huffingtonpost.com
Could Digital Currency Make Our Money More Secure? When you pay for something with a credit card, you are giving someone all the information they need to know to buy something online. Bitcoin is not architected that way. If I know your address, I can send money to you, but I can't take money out. And that makes a hell of a lot of sense! We wouldn't have the Target security breach if all Target had was an address without any way to use those credit card numbers. The credit cards are moving in that direction. Within a couple of years, they'll use something called tokenization so the numbers you use to send are not the same as the numbers you use to receive. When I run my credit card, they'll store a code that isn't the same as the one for buying something, so the merchants will no longer be subject to a Target-type security breach. forbes.com
"Fraud is not a person - it is a dynamic grouping of statistics that deviate from the norm."
Stuart B. Levine, CFI, CFCI
CEO, The Zellman Group & Zellman Fraudnet

ORC News
Sponsored by Security Resources
15,000 bottles of Jameson stolen from Dublin warehouse in armed burglary - Tied up employees - Loaded two 40-foot Trucks Irish police are investigating the burglary of a Dublin warehouse last month where suspected gang members stole over 2,500 cases of alcohol. On November 14, armed men entered a liquor warehouse, tied up employees, and loaded cases of Jameson whiskey, Bombay Sapphire gin and Jack Daniels onto two 40-foot trucks before driving off. Each contains six bottles so the thieves reportedly made off with at least 15,480 bottles of Jameson alone. Most of the stolen alcohol is destined for the black market. foxnews.com

Statewide Identity theft ring operating in Florida - 4 arrested - More arrests expected - Insider at DMV issuing DL's Ormond Beach Police said some alert business owners helped them arrest a group of suspected identity thieves. They said the group is part of what could be a much larger ring of suspects operating statewide. Investigators said the culprits would buy anything a consumer could using fake credit cards and false IDs. Police found over $20,000 in property in a u-Haul truck. The IDs the group used were real driver's licenses with the suspects' faces and the identity theft victims' names, police said. It's believed that part of this group worked at a South Florida driver's license office. They go in there with this stolen identity, give that to their contact, stand there, take their picture print it out as their own, [and] it's a real driver's license," said Ormond Beach Police Cpl. Mike Pavelka. The cooperating suspect suggested that the leader of the group is buying black-market credit reports and sending members out on shopping sprees. wesh.com
Feds expose ORC ring & $700,000 Fencing Operation A Saratoga County man has admitted in Buffalo federal court to taking part in an organized shoplifting ring. Terry Stewart, 35, of Stillwater, pleaded guilty to racketeering conspiracy before U.S. District Judge Richard J. Arcara. Assistant U.S. Attorney Anthony M. Bruce said Stewart was part of a shoplifting ring that stole hundreds of thousands of dollars in merchandise, including electric toothbrushes, breast pumps, whitening strips and needlepoint kits. Bruce said the merchandise, which was taken from Walmart, Sears, Home Depot, JoAnn Fabrics, Tops and Wegmans. He then sold the merchandise to co-defendant Rico Vendetti for 25 cents on the dollar. Vendetti and three others also face felony murder charges in connection with the death of 78-year old Homer Marciniak during the course of a home invasion robbery at Marciniak's home in Medina. Rico Vendetti. Vendetti is alleged to be the outlet which Stewart unloaded his merchandise to. It was sold at a value of 25 cents to the dollar. Vendetti sold the merchandise on eBay for half the retail value to mostly customers outside of New York. Stewart's sentencing is scheduled for March 16. buffalonews.com wivb.com

Update: Bridgeport Village lingerie heist victim says 'professional' shoplifters also targeted other retailers The owner of the Bridgeport Village lingerie store where shoplifters made off with thousands of dollars' worth of merchandise believes the same people are responsible for countless other thefts in and around the metro area. Carolyn Boyd, owner of Posh Lingerie, said she's fielded calls from other retailers who recognize the five people caught on her store's security camera and believe them to be serial shoplifters who have targeted stores from Washington Square to the Woodburn Premium Outlets. oregonlive.com
ORC - Man tied to hitting three Target stores in San Antonio stealing thousands Christopher Mendez Jr., 19, was arrested Wednesday in connection with thefts at two stores in San Antonio. However, he also is a suspect in similar crimes at Target stores in Comal and Hays counties. An arrest affidavit stated that Mendez was caught on surveillance cameras in all of the businesses and that a loss prevention worker for Target recognized him from the video and made the connection. In the affidavit, San Antonio police said Mendez first walked into a store on Highway 281 near TPC Parkway on Nov. 1 and took more than $700 worth of GoPro video cameras and accessories without paying for them. They said about three hours later, he went to a Target in the 700 block of NW Loop 410 and stole two of the same type of video cameras worth about $600. According to the affidavit, he then committed similar crimes on Nov. 3 at other two locations of the retail giant-in New Braunfels and San Marcos-stealing nearly $2,000 worth of cameras and vacuum cleaners. ksat.com
Wilbraham police: Arrested ORC shoplifter 'specializes' in stealing razor blades from area Big Y World Class Markets 30-year-old Springfield man, described by police as a serial shoplifter with a penchant for stealing razor blades from area Big Y World Class Markets, was arrested Wednesday afternoon after he was spotted at the store here. Rivera is suspected of similar thefts in Springfield and East Longmeadow, Rudinski said. masslive.com

$400K in loose diamonds taken during armed robbery in Westfield Plaza Bonita mall parking lot About $400,000 worth of loose diamonds were stolen from a jewelry store owner in the parking lot of the Westfield Plaza Bonita mall. The incident was reported shortly after 6:45 p.m. Wednesday in the parking lot near the Applebee's. Police say the owner of the National Jewelers store inside the mall was walking out to his car when he was approached from behind by someone who he says pressed a metal object into the middle of his back. The suspect ordered the victim to empty his pockets. The victim gave him $240 in cash that he had on him. Police say the suspect then asked the victim what else he had on him, and the victim gave him a leather bag containing the jewels. Afterward, the suspect ordered the victim into his own vehicle. The victim told police he never turned around and did not get a look at the suspect. No description was immediately available. Police say surveillance cameras in the parking lot are working but were not recording at the time. 10news.com
Wheaton, IL man, Glen Ellyn woman pawned spoils of Walmart thefts to buy drugs A Wheaton man and a Glen Ellyn woman were arrested Wednesday on several charges of burglary and retail theft, according to a news release from the DuPage County Sheriff's Office. David Schell, 25, of the 2300 block of Appleby Drive, Wheaton, and Heather Arnold, 24, of the 300 block of Ash Lane, Glen Ellyn, were charged due to their alleged connection with thefts at Walmart stores in unincorporated DuPage County, the release stated. In a 60-day period, the couple allegedly stole and sold more than $4,000 worth of items to pawn shops, according to the release, including power tools, electric razors and calculators. They allegedly did this to support their drug habit. Schell is charged with two counts of burglary, a Class 2 felony, and three counts of retail theft, a Class 3 felony. Arnold is charged with two counts of burglary and two counts of retail theft. mysuburbanlife.com

Woman arrested for felony theft and concealed weapon charges at Walmart in Menomonie, WI A Glenwood City women was caught stealing items from the Walmart in Menomonie on Nov. 19. Two employees reported that Echo Olson, 29, was concealing items, and one of them detained her inside the store after she tried to push two shopping carts past the pay station without attempting to pay. According to the Walmart Loss Prevention office, the value of items was $3,950.45. A metal oriental martial arts weapon with four razor sharp cutting edges was also found in Olson's purse. She was arrested for felony theft, possession of a concealed weapon and bail jumping. chippewa.com

Fencing Operation: One Nashua, NH Pawn shop surrenders license; other proceeds to revocation hearing A city pawn shop owner accused of participating in a theft ring voluntarily surrendered his pawn shop license Tuesday, less than a week before aldermen were set to decide whether to revoke it. The owner of another pawn shop charged in connection with trafficking in thousands of dollars of stolen goods, however, appears poised to fight city efforts to strip him of his license for allegedly violating city ordinance. Police Chief John Seusing had filed written requests asking that city officials schedule a public hearing to discuss the possibility of revoking pawnbroker and secondhand dealer licenses to Family Pawn and Nashua Pawn. "This request for license revocation is based on the police investigation and arrest of Hai Phuoc Ho, 52, owner of Family Pawn, and Lan Tran, 49, an employee, for the Class A felony of receiving stolen property." More than $60,000 worth of stolen merchandise was found throughout the home of Ho and Tra; none of the transactions were reported by the shop's owners or employees. nashuatelegraph.com

Westlake, OH Police searching for suspects in Giant Eagle baby formula theft The Westlake Police Department are in search of two suspects who they say stole $831 worth of baby formula from the Giant Eagle on Detroit Road. Police tell us it happened around 9 a.m. on November 30. fox8.com

Ashland Police seeks help in identifying suspects in multiple grand larcenies of large screen TV's and other items from Walmart store in Richmond, VA
Do you have an ORC case to share?
Share your ORC news and help the industry grow

Retail Crime News

Sponsored by NuTech National
Worker gets four months for stealing $26,001.05 in deposits from Valley Mall Piercing Pagoda jewelry store Circuit Judge M. Kenneth Long Jr. on Monday sentenced Steven Lee McLaughlin, 26, to seven consecutive 18-month sentences, suspending all but 120 days. McLaughlin had originally been charged with 34 counts of theft. He will also be on probation for five years after his release and must pay $26,001.05 in restitution to the Zale Corp., under the sentencing order. heraldmailmedia.com

Investigators: Fire at Gwinnett County Walmart was intentionally set The fire broke out at the store at 3435 Centerville Highway in unincorporated Snellville Sunday evening. It caused flame and smoke damage throughout the building and damaged a rack of men's clothing. Store employees were able to quickly control the fire before firefighters could arrive to completely extinguish the flames and no one was hurt. On Wednesday, investigators released a surveillance photo of a person if interest. Although they are not calling him a suspect, investigators believe he could be helpful in solving this case. cbs46.com

Officer Fatally Shoots Suspected Robber Armed With Bat, Screwdriver A Fort Worth police officer fatally shot a robbery suspect armed with a baseball bat and screwdriver just before midnight Tuesday, authorities said. Fort Worth Police Department officials said two officers responded to a 911 call about a robbery at the Gas Pipe store at 11:47 p.m.. When the officers arrived, a female store employee exited the store and told them a man was inside robbing the store armed with the bat and screwdriver. As the man exited the store the officers ordered him drop both the bat and screwdriver and to get on the ground. The man refused and instead charged at the two officers. nbcdfw.com

Louisville man accused of threatening Home Depot employee with hammer Police say a man used a hammer he was allegedly about to steal to threaten a Home Depot employee before leaving the store without paying for merchandise. According to the arrest report, it happened 1 p.m. Nov. 19 at the Home. That's where Jeffersontown police say 46-year-old Darius Joiner selected a hammer and a band saw not long after entering the store around 1 p.m. As Joiner approached the checkout lane, police say he threatened the store clerk with the hammer "and advised her not to try to stop him or follow him." Police say Joiner exited the store without paying for the merchandise and drove away. The merchandise was valued at approximately $330. Investigators obtained surveillance footage of the robbery from store security and later learned Joiner's identity. Joiner was arrested Dec. 2. He's charged with one count of first degree robbery. wdrb.com

2 charged after Thanksgiving assault on Jersey City cop at Target On Thanksgiving Day, Jersey City police got the best deal of the day - a 2-for-1 special - at a Downtown department store. A Brooklyn man punched an officer at the Target store as he tried to escape the store with items bought with fraudulent credit cards, according to police. An accomplice was caught a short time later, police said. Patrick Perroud, 25, of Brooklyn, is charged with robbery, fraudulent use of a credit card, resisting arrest, aggravated assault on a police officer and obstruction. Quari Padia, 25, also of Brooklyn, was arrested after he tried to discard eight credit cards, police said. nj.com

Suspect in 2013 fatal Christmas Eve shoplifting jailed in Aiken, SC A woman wanted in connection with a deadly shoplifting attempt last Christmas Eve surrendered to authorities Wednesday, according to the Aiken Department of Public Safety. Tiffany Grimes was charged with three counts of shoplifting $2,000 or less, and one count each of shoplifting $1,000 or less, third-degree assault and battery and contributing to the delinquency of a minor. Officers responded to a disturbance at Wal-Mart on Whiskey Road the afternoon of Dec. 24, 2013. Grimes and another woman, Lucinda Randolph, had fled the store after shoplifting about $415 in merchandise. Randolph pepper sprayed a loss prevention employee who tried to stop them as they left the store. The suspect got into a car, and as they were leaving the scene, Grimes grabbed another employee from inside the vehicle "and would not let him go as they were attempting to drive off." The employee was able to break free, but said Randolph tried to strike him with the vehicle. The vehicle fled at a high rate of speed, and officers were instructed to terminate the pursuit. Randolph eventually lost control, causing the vehicle to strike two other vehicles. Randolph and Grimes were each transported to the hospital, in addition to the drivers of the other two vehicles. Randolph was later pronounced dead. aikenstandard.com

Big 5 Sporting Goods standoff suspect tried Hospital Escape Law enforcement sources confirmed late Wednesday that the man behind an unusual burglary and standoff also attempted a bold escape hours later. Those sources say Ricky Arntsen used a razor blade to cut his zip ties while in police custody at Harborview Medical Center and made a run for it. He was apprehended. It was the second time he tried to escape police custody that day, and hours after he's accused of using a van to smash the front door of the Burien Big 5 Sporting Goods store. Police say he drove around inside the store, then attempted to steal more than a dozen rifles. The incident prompted a standoff that lasted several hours. king5.com
U.S. Teacher Ibolya Ryan Fatally Stabbed in Abu Dhabi Shopping Mall An American kindergarten teacher who is the mother of twins was stabbed to death in the bathroom of an Abu Dhabi shopping mall by a robed figure dubbed the "Reem Island Ghost," police said Wednesday. The attack on the teacher - identified by her family as 47-year-old Ibolya Ryan - comes just weeks after the U.S. embassies in the Middle East warned citizens of an anonymous posting on a jihadist website encouraging attacks against teachers at American schools in the Middle East. In an online profile, Ryan said she was born in Romania but trained as a teacher in the United States and worked in four countries over 15 years. "I wanted to experience the Arab world and experience their culture and daily life," she wrote on the teacher-recruiting site. "I am working in a very traditional neighborhood and it is very unique to learn and understand their culture." nbcnews.com
High-end Chicago Loop clothing store burglarized second time in 2 months A high-end men's clothing store in the Loop was burglarized for the second time in less than two months early Thursday morning, police said. A security officer inside the building in the 200 block of South LaSalle Street called police after witnessing two burglars break into Paul Stuart around 2:45 a.m., police said. They used a hammer to break through a revolving glass door and stole an unknown amount of clothing, police said. The burglars fled in a dark-colored van, according to Police. The store was also burglarized on Oct. 15. Burglars also shattered the revolving glass door, but with a rock, around 6:30 a.m., police said. More than $10,000 worth of merchandise was taken then, police said. chicagotribune.com
Two in custody following police pursuit in York County, PA retail theft, rollover crash One person was taken into custody without incident following the crash, but police conducted an hours-long search before making a second arrest in connection with the incident. Bloom followed the suspect vehicle from a distance as the vehicle weaved in and out of traffic. The suspects had fled from police following a retail theft from the township Wal-Mart about 4:26 p.m. Wednesday, and came to a stop in a rollover crash along Old York Road at Beinhower Road in the township, he said. The suspects sustained minor injuries in the crash, but nobody else was injured in the incident. pennlive.com

Wethersfield, CT Store Manager Robbed On Black Friday Police are looking for a man who assaulted and robbed the manager of a Berlin Turnpike clothing store of a store deposit bag on Black Friday. The woman had just left the Eblens store at 1430 Berlin Turnpike at about 1:30 p.m. when she was attacked, Lt. Andrew Power said. She was treated for non-life threatening injuries, Power said. Power declined to say how much was taken in the robbery. Police said the robber fled in a gold 2000s Nissan Maxima with dark tinted windows and a partial plate of "9AN" or similar numbers and letters. Another male was seen in the car, police said. courant.com

Kenner, LA Jewelry store Grab and Run robbery suspect arrested After a Kenner jewelry store was robbed Wednesday afternoon, police chased down a suspect and arrested him four blocks away. They booked Tajah McGee, 21, with simple robbery and resisting an officer. The robbery was reported at 4:55 p.m. at Raymond's Jewelers, 4103 Williams Blvd., Police said a customer was looking at a fleur de lis pendant behind the counter when he jumped onto the counter, snatched the piece and ran out. nola.com

Former University of Wisconsin football player and his brother charged with string of Robberies A former Wisconsin football player and his twin brother are charged in federal court in a string of November robberies at five businesses. Jack Ikegwuonu and his brother, William, were charged Tuesday in U.S. District Court with armed robbery and gun possession. They're also charged in Dane County Circuit Court with several counts of retail theft for allegedly stealing merchandise from Walmart stores in Madison and Sun Prairie throughout September and October. The brothers were arrested last week after an armed robbery at a dry cleaning business in Middleton. They're suspected in four other armed robberies in the area between Nov. 13 and 21, and U.S. Attorney John Vaudreuil said they could face more charges when the case is taken to a grand jury. espn.go.com

Kay Outlet in the Oklahoma Factory Stores, Oklahoma City, OK the victim of a Distraction Theft The suspect was shown a Diamond ring valued at $2,299, the sales associate was distracted by another store guest while the suspect walked out of the store with the ring.

Repeat offender sentenced to 15 months in prison after 20th retail theft arrest in Bucks County, PA

Bartlesville, OK Man Arrested For Shoplifting $2,745 of merchandise from Walmart

Kay Jewlers in Cherry Hill, NJ hit with a Grab and Run; Suspect fled with a Men's Movado watch valued at $1,295

Kay Jewelers in the Memorial City Mall, Houston, TX the victim of a Grab and Run. Suspect fled with a Movado watch valued at $850

Bakersfield, CA Police looking for man who reportedly attacked security officer at Fastrip

More Counterfeit Money Appearing in Abilene, TX Stores

Counterfeit clothing bust in Bellefontaine, Ohio

Cuyahoga Falls, OH Police: WANTED 'smash and grab' suspect Jeffery Zufall arrested

8 Long Island Postal Workers Charged With Theft of Marijuana Mail


Robberies and Burglaries
• AT&T - Massapequa, NY - Armed Robbery
• AT&T - Peachtree City, GA - Armed Robbery
• Adams Market - Leslie, Co, KY - Armed Robbery
• Askler's Augusta Drug - Augusta, MI - Burglary
• AutoZone - Monroe, LA - Armed Robbery
• Circle K - Greensboro, NC - Armed Robbery
• Delta Gas - Wantage, NJ - Armed Robbery
• Discount Food King - Phoenix, AZ - Armed Robbery
• Discount King - Phoenix, AZ - Armed Robbery
• Dollar General - Braselton, GA - Armed Robbery
• G2K Games - Kingsport, TN - Burglary
• Lake Zone - Franklin Co, IL - Armed Robbery
• Mac's Store - High River, CN - Armed Robbery
• Marshall's Grocery - Newton Co, TX - Armed Robbery
• Pak-a Sak - Columbia City, IN - Armed Robbery
• Plains Pharmacy - Franklin Borough, NJ - Armed Robbery
• Speedy Foods - Oklahoma City, OK - Armed Robbery
• Verizon - Wellington, FL - Burglary
• 7-Eleven - Warminster, PA - Armed Robbery


Vendor Spotlight


Is Associate Safety a Bigger Issue than Originally Thought?
"Nutech National scrutinized the Safety Issues, teamed up with their experts and introduced Employee Watch, the next level in Associate protection"
Orlando, FL - It's late on a Friday night. The parking lot is dimly lit and area patrol is nowhere to be seen. Alone, a store manager casually walks to their vehicle after closing the store. Upon arriving to the vehicle, the store manager fumbles through their pockets for car keys. This sets the scene for one of many perfect opportunities for a crime to occur. How long will it take before someone finds the individual and the police are called after a violent crime takes place? The answer to this will vary depending on the location and precautionary measures in place. Shockingly, 7% of all violent crimes occur in commercial parking lots. That amounts to nearly 70,000 attacks per year according to the fbi.gov website.

Another worry for management is internal theft. 18% of all internal theft is related to collusion, and employee theft accounts for nearly half of a store's overall loss. How is management keeping track of deposits being made at the end of the day? Did the employee really get held-up at the bank, or did they simply pocket the revenue?

Nutech National scrutinized these questions, researched the issues, teamed up with their security experts and came up with a ground-breaking technological solution for employee protection and internal financial loss prevention and introduced Employee Watch.

The new application is just another service being offered through Nutech Link 6.0, Nutech National's reporting database. Employee Watch, which can be installed on any smart phone device, allows the Central Station immediate notification of when the employee leaves the store and arrives to their destination.

In regards to parking lot safety, each employee will create a user profile, giving a brief physical description, car model/color, etc to be transferred to Nutech Link. Employee Watch will be downloaded by all store employees and each store sets a customized "timer" that automatically counts down once the app is activated. The employee will activate the app as they leave the store, and de-activate once they arrive safely to his/her vehicle. If the timer runs out and the employee doesn't de-activate, local area police will be dispatched. The application uses GPS tracking technology to track the employee's exact path, and in the case of a crime their location will be known. A pulsing function is also included with the app. Employees will carry the silently pulsing phone on the way to their cars to know Employee Watch is activated and they need to de-activate upon vehicle arrival. If a crime does occur, authorities will arrive in the fastest time possible; there is no need for someone to find the victim hours after a crime is committed before police are involved. A panic siren button and police dispatch button are also included.

Read the rest of the press release here.

Experience More today, call 800-569-1600 ext. 1205


Featured Job Listings
Sponsored by Cam Connections
Feature Your Job Here For 30 Days -
70% Aren't On the Boards
VP of Sales
Checkview
Chanhassen, MN
Checkview
Sr. Director, Field LP
Ross Stores
Dublin, CA
Ross Stores
Director of LP
Tourneau
New York, NY
LinkedIn
LP Manager
Disney
Anaheim, CA
Disney
Market AP Specialist
REI
Bay Area, CA
REI
National Account Executive
Checkview
Northeast Region
Checkview
National Account Executive
Checkview
United States
Checkview
Corporate Investigator
Confidential
San Francisco Bay, CA
Confidential
National Account Manager
Vector Security, Inc
TBD
Vector Security, Inc
Supervisor LP DC
Ascena Retail Group
Greencastle, IN
Ascena Retail Group
AP Agent
Ralph Lauren
Sunrise, FL
Ralph Lauren
LP Agent
JONS Markets
Los Angeles, CA
JONS Markets
National Account Mgr
Confidential
Northeast
Downing & Downing

Limited Time Only - Post Your Multi-Unit LP jobs for FREE - Learn More Here

Daily Job Alerts


Sponsored by Cam Connections
Appearing One Day Only
View our Internet Jobs Archives here
District LP Leader
JC Penney
Citrus Hts, CA
JC Penney
Regional LP Manager
24 Hour Fitness
Carlsbad, CA
24 Hour Fitness
LP Specialist
Smith's Food and Drug
Bullhead City, AZ
Kroger
AP Manager
Sam's Club
Miami, FL
Wal-Mart
AP Manager in Training
Walmart
Milwaukee, WI
Wal-Mart
AP Manager
Sam's Club
Laredo, TX
Wal-Mart
LP Manager
Kmart
New York, NY
Sears Holdings Corp
Multi Unit LP Mgr
Kmart
Scott Depot, WV
Sears Holdings Corp
LP Manager
Sears
San Juan, PR
Sears Holdings Corp
LP Manager Hrly
Kmart
Portland, TX
Sears Holdings Corp
LP Manager Hrly
Kmart
Greenville, NC
Sears Holdings Corp
ETL Assets Protection
Target
Annapolis, MD
Target
ETL Assets Protection
Target
Centerville, UT
Target
ETL Assets Protection
Target
Sandy, UT
Target
ETL Assets Protection
Target
Ventura, CA
Target
ETL Assets Protection
Target
Lanesborough, MA
Target
ETL Assets Protection
Target
Raleigh, NC
Target
ETL Assets Protection
Target
Richardson, TX
Target
ETL Assets Protection
Target
Modesto, CA
Target
District LP Manager
Marshalls
Kansas City, MO
TJX Companies
LP Lead
Banana Republic
Dallas, TX
Gap Inc
LP Manager
Macy's
Pittsburgh, PA
Macy's


Home of the Industry's Original
On the Move

None to report.
Post Your New Job or Promotion!
See all the Industry Movement


Your Career
Sponsor this section of the Daily
A Company's Good Deeds Can Energize Employees Purpose is the main inspiration in organizations. With a known purpose, employees feel inspired, and driven to improve results and feel engaged. Purpose helps define the company and it's promise to do the right things. Here are two examples of companies that used a purpose to overcome their obstacles. Better world, better company

The 5 New Rules of Employee Engagement Ever wonder what really keeps your employees productive and motivated? It's not an easy feat, but it's absolutely essential to keeping your organization happy and performing well. Here are some rules to create a great place to work. Don't worry about it

To Persuade Others, Give Them Options
There are numerous techniques used to influence and persuade others, but the most successful ones get their power from basic human motivations. As humans, if we're given different choices, our goal is to achieve the best outcome. In order to reach that outcome, we compare the different options given to us. This mental reaction can be used in your favor. The right choice

How Giving Thanks Can Make You a Better Leader Showing your appreciation and taking time to show how much you're thankful is a powerful tool for motivating employees and increasing overall happiness. Simple acts of thanks can go a long way, especially when leading an organization. Gratitude sparks ideas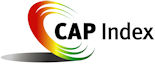 Tip of the Day
Sponsored by Vector Security
Owning your mistakes is a critical element of self development. For without ownership how can anyone truly grow and change. Having the courage to face it and admit it and discuss it leads to respect and a sense of trust from those around you. To deny or to ignore merely feeds a lack of confidence not just from the group around you but also in yourself as well. Because at 2 am there is no denial and once revealed it stays with you.

Just a Thought,
Gus







Upcoming Events
---
Recruiting?
Get your job e-mailed to everyone... everyday
Post on our Featured Jobs Board!
Reach your target audience in 2015 every day!
Request our 2015 Media Kit
update account / change e-mail
unsubscribe FEEDBACK
www.downing-downing.com

Advertise With The D&D Daily




36615 Vine Street, Suite 103
Willoughby, OH 44094
440.942.0671
copyright 2009-2019
all rights reserved globally