The D&D Daily Mobile Edition
December 4,

2015



The LP Industry's #1 News Source - Informing, Educating and Instilling a sense of community




2015's GLPS's - Group LP Selfie's
Your Team - Your Pride - Our Industry
One Team at a Time

Bob's Discount Furniture Loss Prevention & Safety Team

"No gimmicks, just pure value!"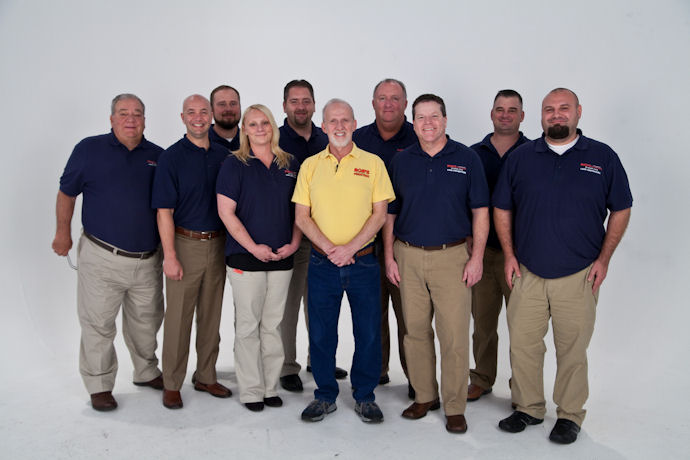 Pictured from left to right: Bill Reich - Regional Loss Prevention Manager Mid-Atlantic, Shawn O'Connell - Regional Loss Prevention Manager New England, Joe Hlavac - Director of Loss Prevention, Jennifer D'Antonio- Wells - Loss Prevention Manager; Aberdeen MD DC, Joe Lindwall - Regional Loss Prevention Manager NYC/LI/CT, Bob Kaufman - CO-Founder & President Emeritus, J. Patrick Burns - Vice President Loss Prevention, Phil Ammons - Loss Prevention Manager; Taftville CT DC, Jeff Ortelli - Regional Loss Prevention Manager New Jersey / Philly, Jeff Popovich Loss Prevention Manager; Shorewood IL DC.
---
Retail LP Teams, send us your new Group LP Selfies!

Have some fun, show your team pride, get a plaque,
and maybe win some free pizza!

News Brief
Sponsored by WG Security Products, Inc.
Parisian Holiday Shoppers Avoid Big Stores in Wake of Attacks
Visits to Paris department stores and restaurants have dipped in the weeks after the Nov. 13 attacks, and sales at online retail sites and convenience stores have picked up, as residents stay closer to home. "The likely rationale for this growth is consumers wanting to stay away from large hypermarkets, particularly as they are normally attached to malls," said Sanford Bernstein Analyst Bruno Monteyne. bloomberg.com

Houston, TX: Ross fires Loss Prevention staff who tried to stop a Violent shoplifter; violation of Company Policy
Vernita Gill and Angelica Ortiz learned of their terminations Wednesday. Both women worked at Ross Dress for Less, and were involved in a violent confrontation with Jane Marzell, 69, a convicted serial shoplifter. Two others involved were also fired, they said. Marzell has been charged with aggravated robbery stemming from the incident. Gill says she was the first one to spot Marzell using pliers to cut off security tags from five handbags the day before Thanksgiving. She says Marzell hit her in the face. The violence then moved to the front of the store. Cell phone video shows Marzell hitting the manager with the pliers she had. A corporate spokesperson for Ross sent this short statement: "Safety is a top priority in our stores. However, we do not comment on associate relations issues." Gill says she wasn't aware of the store policy against detaining suspected shoplifters. Ortiz, a manager, says the policy was put in place only two weeks ago. abc13.com

Burlington's $1.8M Deal Over Rest Breaks, Security Bag Checks OK'd
A California federal judge on Wednesday signed off on Burlington Coat Factory's deal to pay $1.8 million to end a class action alleging it deprived tens of thousands of current and former employees of rest breaks and subjected them to improper off-the-clock bag checks.

Burlington pay $1.2 million to roughly 22,000 current and former employees plus $600,000 for plaintiffs' attorneys' fees, according to court documents.

Rodriguez filed suit in 2012, alleging the retailer's rest break and bag-check policies were depriving hourly workers in the company's 60 California stores of their wages. In November 2014, Rodriguez filed a motion to certify the class, arguing in the accompanying memorandum that the company had a "uniform policy" relating to both rest breaks and bag checks, and noted that the company's own written handbooks directed managers to requires hourly employees to undergo security checks after they had already clocked out.

Burlington pushed back in its April 2015 opposition brief, arguing certification is not appropriate because bag checks are not performed uniformly and, when they are performed, are conducted differently at California stores.

Burlington also raised the question of whether, if Rodriguez's claims are accurate, employees in California should be compensated for time spent undergoing security checks. In December 2014, the U.S. Supreme Court held unanimously that workers don't have to be paid for time they spent passing through security screenings in a high-profile lawsuit involving Amazon warehouse workers.

Before Judge Pregerson could rule on the motion for class certification, however, the parties filed a notice of settlement, and in October, Rodriguez filed her motion for preliminary approval. law360.com

In the Fight Against Counterfeits, Even the Raids Can Be Fake - "Corruption is a Major Concern in Counterfeit Cases"
Seizing counterfeit goods has been a weapon for global brands, but corruption is compromising some raids. As fake versions of its pricey sunglasses flooded China, Gucci filed a lawsuit early this year against a Chinese company it believed was behind some counterfeits.

The Italian luxury brand had obtained documents from an outside investigator showing that more than 2,000 fake Gucci eyeglasses had been found during a raid of the Chinese company's factory a few years before. The documents also said the Chinese government had fined the manufacturer for trademark infringement. But a few months later, the Chinese court handling the case dismissed it, saying some of the documents may have been forged.

The case highlights one big challenge foreign brands face in bringing suspected counterfeiters to justice: The raids that companies rely on to nail fraudsters may be tainted, staged or fabricated.

Increasingly brands and industry experts are raising concerns about how frequently such efforts are marred by everything from investigators or authorities tipping off counterfeiters to fraudulent documentation, a problem in China as well as other developing countries in Asia.

Compromised raids are a "constant worry" for brands trying to crack down on counterfeits, said Juanita Duggan, chief executive of the American Apparel & Footwear Association, which represents more than 1,000 brands. wsj.com

Pilot Flying J Closes Book on Federal Fraud Civil Suits - Criminal Cases Against 10 Employees in Courts
Pilot Flying J is no longer fighting civil suits in federal court, but the company still faces a possible civil suit at the state level in Alabama and an ongoing criminal investigation.

The legal actions stemmed from the April 15, 2013 raid of Pilot Flying J's Knoxville headquarters in connection with allegations of fraud in its fuel rebate program. Those allegations led to several lawsuits, as well as a criminal investigation into several company executives.

Separate from the civil actions, 10 Pilot Flying J employees have pleaded guilty in U.S. District Court in Knoxville to various charges related to mail fraud and wire fraud. In addition, at least three top-ranking former and current employees have received federal target letters, which are often the last step before an indictment. These criminal cases remain in the court. csnews.com

EHS spending expected to increase in 2016, global survey finds
A recent survey of environmental, health and safety professionals across the globe found that three-quarters expect EHS budgets to increase for 2016.

Among respondents from the United States:
● 2 percent expect spending to increase more than 25 percent
● 4 percent expect spending to increase 10-25 percent
● 28 percent expect spending to increase 5-9 percent
● 26 percent expect spending to increase 1-4 percent
● 34 percent expect no change in spending
● 6 percent expect a budget reduction safetyandhealthmagazine.com

Staples Ready to Offer FTC More Assets to Win Office Depot
Representatives from Staples and Office Depot are meeting this week with Federal Trade Commission officials ahead of a Dec. 8 deadline for the agency to decide whether to approve the $6.11 billion deal, one of the people said. That agreement could be extended to give the both sides more time to negotiate an agreement. The FTC could approve the merger with conditions or file a lawsuit in federal court seeking to block the deal if it thinks the companies' settlement proposal doesn't restore lost competition. The FTC could opt to conduct an administrative trial in its in-house court instead of going to federal court.

Under the merger agreement, the companies said they would sell Office Depot assets with revenues of up to $1.25 billion to win antitrust approval. In negotiations with the FTC, the company has already offered to divest about half that amount, according to the second person. bloomberg.com

One of the most popular toys of the holiday season - hoverboards - plagued by counterfeits and safety concerns
The so-called "hoverboards" cost anywhere from $300 to $1700, depending on the brand. They have been compared to Segways but do not have handles, leaving the person to balance themselves. Less than 1% of online marketplace listings that make reference to the IO Hawk hoverboard brand name are genuine. Many businesses and towns are putting limits on where hoverboards can be used. The self-balancing electric scooter is currently banned in New York City, and the United Kingdom just announced it has detained 15,000 hoverboards because of major safety risks. businessinsider.com

AVP Manager of Asset Protection Operations posted for BJ's Wholesale in Westborough, MA
The AVP Manager of Asset Protection Operations will manage all Home Office aspects of the department that support the functions within Asset Protection. This individual will oversee a team that will provide a wide range of services to the field Asset Protection team, the Clubs, HO and DC's.

BJ's Wholesale Club introduced the warehouse club concept to the northeastern United States in the mid-1980s. Since then, the chain has expanded its operations to more than 200 Clubs in 15 states from Maine to Florida. hrdepartment.com

Dollar General sets 900 openings for 2016 vs. 730 this year


November Same Store Sales Results
Gap Inc. down 8%, Gap Global down 4%, Banana Republic Global down 19%, Old Navy Global down 9%

Quarterly Same Store Sales Results
Ulta Beauty Q3 comp's up 12.8% with sales up 22%
Canada's Reitmans Q3 comp's up 7.6% with sales up 0.8%
Genesco Q3 comp's up 7% with sales up 6.6%
Five Below Q3 comp's up 4.8% with net sales up 23%
Big Lots Q3 comp's up 2.6% with net sales up 0.8%
Barnes & Noble Q2 retail comp's down 1% with sales down 4.5%
Sears Hometown and Outlet Stores comp's down 1.6% with net sales down 3.2%
J Crew Q3 comp's down 11% with revenues down 6%
All the News - One Place - One Source - One Time
The D&D Daily respects your time
& doesn't filter retail's reality

Report Your News!
(content subject to approval)



New POS attack campaign against SMBs uses a botnet to deliver PoS malware
A group of sophisticated attackers are repurposing penetration testing tools to break into the networks of small and medium-size businesses worldwide with the goal of infecting point-of-sale systems with malware. The new attack campaign started in September and has been dubbed operation Black Atlas by researchers from antivirus vendor Trend Micro. The attackers use a wide set of tools to scan the Internet and identify potential weak spots in the networks of various organizations, the researchers said. csoonline.com

Cloud Security Concerns Persist for Majority of Businesses
When it comes to migrating to the cloud, 65% of companies are concerned with cybersecurity, and 40% are concerned with their loss of physical control over data in the cloud.

According to a survey from Netwrix, while security is gaining increasing attention from cloud technology and service providers, the lack of visibility into sensitive data stored externally increases security risks and raises fears that are still holding back wider cloud adoption. And, a full 69% of companies are afraid that migration to the cloud will increase risks of unauthorized access while 43% worry about account hijacking.

Because of all of these fears, companies migrating to the cloud do plan to enforce internal security policies: 56% plan to improve identity and authentication management; 51% will utilize encryption; and around 45% of medium and large enterprises plan to establish auditing of changes and user activity. Some 30% of organizations already take advantage of improved cloud security, while more than 40% of organizations are ready to invest in additional security guarantees, if offered. infosecurity-magazine.com

LinkedIn Scammers Pose as Recruiters
Security experts are warning LinkedIn users of a new spate of fake profiles created on the network in order to scrape personal information with a view to making spear phishing emails more convincing. Symantec senior security response manager, Satnam Narang, explained in a blog post that some of the industries targeted include oil and gas, logistics and information security. The scammers usually pretend to be recruiters for fake firms or are self employed, and use photos either stolen from stock image sites or real people. infosecurity-magazine.com

How to calculate ROI and justify your cybersecurity budget

China announces it arrested hackers connected to OPM breach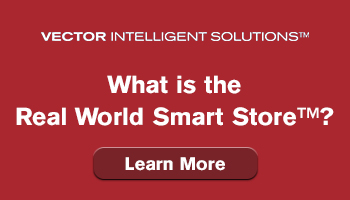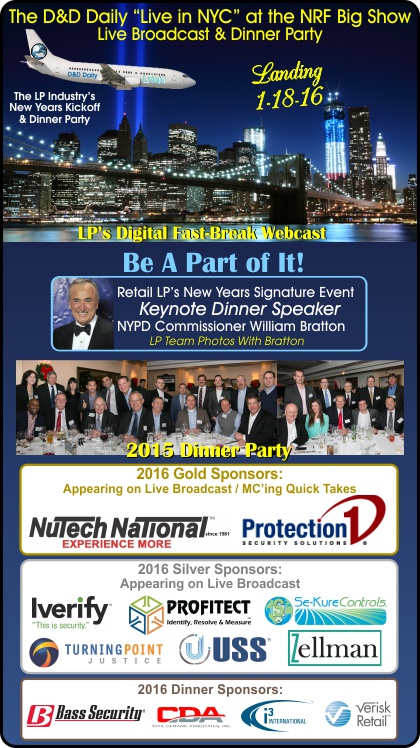 Press Releases

RLPSA Selects Calibration for Executive Director Role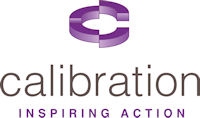 WASHINGTON, December 4, 2015 - The Restaurant Loss Prevention & Security Association (RLPSA) has elected to expand the role of Calibration Group, LLC within the organization by naming the firm as the new Executive Director. Over the last year, Calibration has served the members of the RLPSA by providing relevant educational content, assistance with event planning and coordination, as well as strategic marketing and communications initiatives.

"I am excited to announce the RLPSA Board of Directors has selected Calibration to champion the duties of Executive Director for our association," said Rob Holm, RLPSA President and Senior Director, Safety & Security-US Operations at McDonald's USA. "Calibration's founder, Amber Bradley, as well as the Calibration team have been widely recognized for their passion for providing education and value specifically for the Loss Prevention, Security, and Safety professions. That passion is well-aligned with the mission of the RLPSA, making Calibration very well suited for this important role."



As the only organization focused on loss prevention and security in the restaurant industry, the RLPSA is dedicated to sharing resources, expertise, and knowledge amongst this unique community. The association's membership includes the most accomplished and recognized leaders representing more than 100 different restaurant brands and 20 of the 25 largest brands in the U.S. The RLPSA is comprised of members from all restaurant segments, including Quick Service (QSR), Quick Casual, and Full Service Dining.

"My team and I are ecstatic the RLPSA has selected us to help carry on the mission of providing relevant content of interest for our members," said Amber Bradley, owner of the Calibration Group. "Our commitment to the RLPSA members is to continue fostering a forum for the exchange of ideas, remaining responsive to their needs, promoting growth of the organization, and creating strategic alliances with solutions providers and other professional organizations that will maximize member value."

For more information about RLPSA membership or the annual conference, contact our new Executive Director, Amber Bradley, at Amber@calibrationgroup.com or (770) 335-4891 or visit www.rlpsa.com.

About Calibration Group, LLC
Calibration Group, LLC is a full-service marketing, communications, and consulting firm specializing in providing relevant, educational content for the loss prevention, asset protection, and safety professions. Calibration has mastered the ability to move beyond simple awareness and communication. We create. We deliver. We inspire.

Visit www.calibrationgroup.com for more information.

Spotlight on Axis Communications

RC Willey saves millions, reduces shrink 170% below industry average by adding Axis network cameras to its inventory tracking system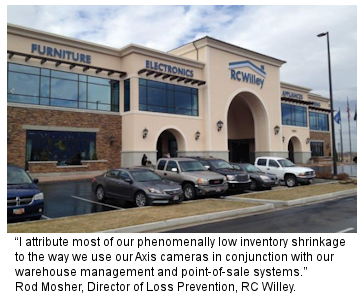 Mission
In order to fulfil its promise of same or next day delivery, home furnishings retailer, RC Willey, manages $500 million of inventory in warehouses and stores throughout the Western US. With millions of dollars of product in constant motion, tracking inventory discrepancies and investigating shrink was a challenge without video support. The company installed analog cameras to document the inventory flow, but when that system reached the end of its life, RC Willey began searching for a high resolution IP video surveillance system that could deliver better video with greater forensic value.
Solution
After lengthy on-site testing of 15 IP camera vendors, RC Willey selected Axis network cameras to track inventory in transit from its distribution centers, retail stores and delivery trucks. West Valley City, UT-based systems integrator and Axis partner, Alphacorp, was selected to undertake the installations. Advanced imaging features such as Wide Dynamic Range-Dynamic Capture provide the company with sharp, identifiable details under widely diverse lighting conditions - from vast warehouse racks to open dock bays, retail stockrooms and will-call pick-up centers. RC Willey stores the video locally at each site where it can be accessed remotely by Loss Prevention staff and other authorized personnel through a Genetec video management system.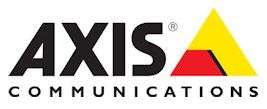 Result
Since the Axis cameras were installed, inventory shrink has dropped significantly to 0.01 percent, a full 170 percent below the home furnishings industry average. The cameras have helped the company pinpoint the root causes of inventory discrepancies and take steps to correct their procedures. The cameras also help the company improve warehouse management best practices to prevent future inventory from going astray.
Read the full story here
.

Canadian Push
Sponsored by Vector Security
Calgary police warn citizens of organized retail crime risks - people "steal up to $10,000 to $15,000 a day, six or seven days a week"
Calgary police and retail partners have teamed up to warn citizens about the consequences of buying stolen merchandise. Organized retail crime is the theft of consumer goods for the purpose of illegally selling the merchandise for cash.

Constable Andrew Critchley said it's a growing problem in Calgary and the country. It costs Canadian retailers an estimated $4.6 billion a year and goods are usually taken through systematic shoplifting, sold online or on the black market. Along with their retail partners, London Drugs, Loblaws, TJX Canada and Mark's, as well as Crime Stoppers and RetailCOP, CPS has launched a radio and transit campaign to address the issue.

We have identified people that can steal up to $10,000 to $15,000 a day, six or seven days a week." The general manager of loss prevention with London Drugs says higher prices are only one consequence. "It's not just a matter of dollars though," Tony Hunt said.

"Organized retail theft impacts the safety and security of our employees and of the public. Often incidents involve some type of threat or violence to staff. The stolen merchandise these criminals steal and traffic is often stored in poor conditions and when resold can pose a health risk to unsuspecting consumers," he said.

"The message we are hoping to get out is that Calgarians can help prevent organize retail crime by recognizing and refusing to buy stolen retail goods, and by reporting shoplifting or stolen goods they find for sale," he said. Critchely said organized retail crime is often used to fund more serious criminal activities like purchasing drugs or weapons. metronews.ca cbc.ca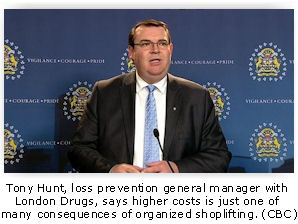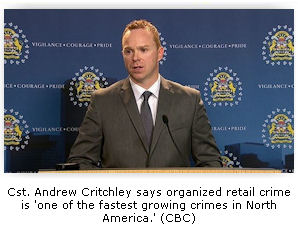 Loss Prevention Jobs Booming in Canada - Talent Shortage?
Over the last five weeks there's been over 150 Loss Prevention positions in retail posted in LinkedIn. Now while most are single unit and hourly positions it does show a strong spike in demand and possibly a weak supply, especially with posting them on LinkedIn which is considered by most to be executive driven. linkedin.com

Winnipeg, Manitoba, Canada - New Gift Card Rules
The province is getting rid of fees malls could charge if the card wasn't used for a year. New legislation bans expiry dates on gift cards unless the card is for a specific item or is given away for free. cjob.com

Saks Fifth Avenue OFF 5TH Announces Entry into British Columbia and Manitoba; New Locations in Quebec
Saks Fifth Avenue OFF 5TH and Ivanhoé Cambridge announced today an agreement to bring four new Saks OFF 5TH locations to Canada. The stores, which will be the first to introduce the Saks OFF 5TH brand to their respective markets, will open in four Ivanhoé Cambridge shopping centres: Tsawwassen Mills, Outlet Collection Winnipeg, Place Ste-Foy and Montreal Eaton Centre. businesswire.com

Laura's Shoppe's reaches agreement with creditors to continue operations
The Montreal-based owner of more than 140 women's clothing stores, under the various Laura banners and Melanie Lyne, filed for creditor protection on July 31 and later shuttered 15 stores in a cost-cutting measure. financialpost.com

CTA Comments on Growing Cargo Crime Problem in CTV three-part series - Canada's $5 Billion Cargo Theft Problem
Echoing the sentiments of the Canadian trucking industry, CTV's W5 recently aired a three-part special report on cargo crime and how the growing problem is affecting carriers and consumers alike.

W5 featured CTA President David Bradley, who said cargo theft is one of the most lucrative criminal activities in Canada. It rarely makes headlines, yet it's costing consumers and the economy an estimated $5 billion a year.

"A decade or so ago, it was probably a more opportunistic crime," Bradley told W5. "But what I think has occurred is that organized crime syndicates have seen that it's relatively low risk, high reward, and there seems to be a market for just about anything somewhere in the world."

Once thieves get their hands on a load, selling it is easy. Organized crime groups know who is in the market for a particular product and often have buyers lined up, or the goods are sold off piecemeal to corner stores and flea markets. Some buyers have no idea they're paying for a stolen product while many others don't care, police sources told the program. See the full three-part series here cantruck.ca

Cargo thefts have doubled from last year: IBC -
Christmas is prime time for cargo theft
In 2014, the IBC saw 200 reported thefts. This year, there are already more than 400, which is primarily just in southern Ontario. And those figures only include reported thefts. Some transportation companies, the IBC's national director of investigative services Garry Robertson told CTV, will absorb the losses to avoid reputation damage and increased premiums. The Ontario Trucking Association estimates thieves are stealing $5 billion worth of cargo each year, up from $1 billion a decade ago. citopbroker.com

Toronto police display $12-million in counterfeit goods seized in Project Pace
Toronto police, in partnership with other law enforcement agencies and private partners, have seized $12 million in counterfeit goods over the last 18 months. Project Pace (Partners Against Counterfeit Everywhere) II, an 18-month investigation into people and groups selling fake or so-called pirated products, involved a number of counterfeit goods retailers from across the GTA as well as Montreal. Several of the seized items were on display during a Tuesday, Dec. 1 press conference at police headquarters. insidetoronto.com

LCBO trying locks on some liquor bottles
The LCBO has started putting locked devices on their booze in a small pilot project at the flagship Queens Quay store. The locks won't trip the security alarm at the exit in the event of theft, but the contraption makes it impossible to open up the alcohol in any event. The LCBO says that like other retailers it "works hard to minimize and reduce product shortage rates resulting from theft." "It's something we're testing," said LCBO spokesperson Christine Bujold. thestar.com
Retail Fast Facts: November 2015

Highlights:
● Total monthly retail sales changed by 2.5 per cent over the comparable month last year.
● Total sales excluding food, automotive and gasoline changed by 4.7 per cent over the comparable month last year. Read more

Ikea's 1st pickup store opens in London, ON. - with four more coming

Couche-Tard acquires Topaz, Ireland's largest convenience and fuel retailer with 464 stations

Three arrested after attempted massive tractor-trailer cheese heist in Vaughan last Wed.
Police followed the truck using an installed GPS system and a canine unit was brought in to track down the suspects. There might've been between 30,000 and 36,000 pounds of cheese in the truck," said Const. Andy Pattenden. "The truck was fully loaded." thestar.com

Oshawa, CN: Store owner, son charged with stealing $50K in snow tires
A tire store owner and her son have been charged after snow tires valued at approximately $50,000 were reported stolen from Oshawa-area car dealerships. Durham Regional Police said a theft was reported on Aug. 5, at a Ford dealership in Port Perry. Two or three people had used bolt cutters to open a storage container. It was reported that more than $15,000 worth of tires and rims were stolen. The suspects and their vehicle were captured on video surveillance. As officers investigated, they connected the theft to two others in the Durham region. A similar theft occurred at a Toyota dealership in Coburg on July 30, when snow tires and rims worth $18,000 were stolen. Less than a week later, more than $15,000 worth of snow tires and rims were stolen from a Ford dealership in Stouffville, police said. It is alleged that the stolen goods were then taken to a tire store on Ritson Road in Oshawa to be sold. As a result of the investigation, 43-year-old Sheila Stephens and 24-year-old Tyler Stephens have been arrested. Both were charged with three counts of break and enter and three counts of possession of property obtained by crime. ctvnews.ca

Vancouver, BC: Mounties caution parents, Legomaniacs about buying stolen Legos online
As the holiday season approaches, Mounties are cautioning parents and Legomaniacs alike about buying stolen Lego online. The warning follows the arrest of two men police allege stole a number of Lego boxes worth thousands of dollars from a retail store in Squamish. On Nov. 24, members of the Squamish RCMP responded to a reported theft in progress at the store. Police say two men allegedly took a number of Lego boxes, loaded them into a cart and left in a vehicle. Police conducted patrols in the area and stopped the suspect vehicle on Highway 99 south of Finch Drive. Both the driver and passenger were arrested for theft and a number of Lego boxes were seized from the vehicle. The investigation determined the men were allegedly involved in a previous theft two weeks before at the same business. vancouversun.com

Calgary: Holiday warning: gift cards hot targets for thieves
Gift cards may be plastic but these days they're just like cash or credit cards and thieves have figured that out. Gift card theft and fraud is growing and consumers should take extra precautions. First of all, keep the receipt that comes with the card. It contains the card number and RCMP say you can often get a replacement if it's lost or stolen. Retailers can track their gift cards or cancel them. Now-a-days a lot of them have a database where they can keep these card numbers and assist you if you do lose your gift card and not just when it's stolen," said Constable Matthew Gervais with Airdrie RCMP. globalnews.ca
Barrie, ON: Man charged with theft of electronics and toys from Barrie Walmart A 21-year-old Barrie man is facing theft charges after police say he was spotted removing the security tags from items at Walmart. City police were called to the Bayfield Street store Wednesday around 9 p.m. after getting a report store security saying a man removed the tags form several items in the electronics department. Police say the man was spotted taking a bag from the sporting goods department and placing the electronics in it, along with several items from the toy department. He left the store without paying, but was stopped outside by store security. An investigation revealed he was wanted on an outstanding warrant for a previous theft in November. thebarrieexaminer.com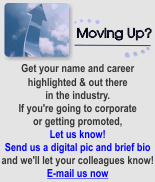 As the market leader in network video, Axis Communications has been a driving force behind the shift from analog to digital video surveillance. Hedgie Bartol, Retail Business Development Manager - North America, Axis Communications, tells us how the conversion from analog to IP video is going here in the States and what we expect to see entering the mainstream this year. Hear Hedgie's advice for the retail LP executive looking to evaluate and sell this technology to their management team, and the importance of having a cyber strategy when embarking on a migration plan.

---
MCs Joe and Amber talk about finding the right balance between work and life on social media in this fun, honest LPNN Quick Take. Amber puts Joe on the "hot seat," asking about his social media policy - Would Joe accept a Friend Request on Facebook from a work colleague? His answer may surprise you.

Solution Providers, have a video or commercial you want to publish? Contact us.


e-commerce

Sponsored by The Zellman Group
How retailers are combatting e-commerce returns this holiday season
According to a recent study by Shorr Packaging, e-commerce returns are expected to reach $19.4 billion this holiday season - more than 30 percent of the $64.7 billion in projected e-commerce sales. Earlier this year, an IHL report had estimated how preventable returns cost the global retail economy $642.6 billion each year.

According to the Shorr study, customers are likely to cut back on returns if retailers adequately address five key areas, including accurate product portrayal, fit, pick-and-pack, damages and return windows. With fit-related problems accounting for 17 percent of returns, several retailers have started making it a priority.

A National Retail Federation study from October found that roughly 49 percent of retailers offer free return shipping now. Some have even extended the duration of their return windows, which, according to Shorr, is a strong trust signal for consumers. digiday.com

Microsoft, law enforcement disrupt Dorkbot botnet
Microsoft said Thursday it aided law enforcement agencies in several regions to disrupt a 4-year-old botnet called Dorkbot, which has infected 1 million computers worldwide.

The Dorkbot malware aims to steal login credentials from services such as Gmail, Facebook, PayPal, Steam, eBay, Twitter and Netflix. csoonline.com

Chinese online consumers increase seven times over last year shopping U.S. brands over holiday weekend
Interestingly, Millennials represented the largest group of Chinese consumers buying from U.S. retailers, replacing the middle class as China's strongest online shopping segment for cross-border purchases. Topping the list were shoppers born in the 1990s, with 34% born after the 1990s (a 30% increase from 2014), closely following those born in the 1980s. chainstoreage.com

Online sales surge while in-stores sales drop to start the holidays
"Fraud is not a person - it is a dynamic grouping of statistics that deviate from the norm."
Stuart B. Levine, CFI, CFCI
CEO, The Zellman Group & Zelligent


ORC News
Sponsored by NEDAP
Irvine, CA: "Short Change Artist" busted -
hit 150 Big-box stores across CA, AZ and Utah
A 29-year-old Long Beach woman was arrested Thursday on suspicion of felony commercial burglary at big-box retail stores in three states, according to Irvine police. Since 2013, Ashlie Pentard went to about 150 Target stores in California, Utah and Arizona and defrauded them out of more than $10,000 in a "short-change" scheme, said Farrah Emami, spokeswoman for the Irvine Police Department. "In each case, the suspect entered the store and made a small purchase with cash," Emami said in a statement. "When the cashier provided change, Pentard would quickly switch the large bills with smaller bills and insist the store had provided her with short change." The usual loss for the store on each transaction was about $100. Police say several of these transactions happened at Targets in Irvine and detectives began an investigation that led them to identify Pentard as the suspect. Police found similar crimes had happened at an unspecified number of Wal-Mart, Home Depot and other stores. Target officials kept information about the thefts and provided it to Irvine police for its investigation. On Thursday afternoon, detectives traced Pentard and observed her committing the same kind of theft at a Costa Mesa Target and arrested her outside the store. ocregister.com

Greenfield, WI: Identity thieves traveling to Wisconsin to commit crimes; 5 arrested
Employees at the Greenfield Best Buy smelled trouble when a woman tried to get a cellphone and presented a South Carolina ID. They called police. "Basically, within an hour of renting their car, we have them stopped already after making the attempt at our Best Buy, trying to purchase phones with stolen IDs," Greenfield police Capt. David Patrick said. Police arrested three New Yorkers fresh off a plane and seized stolen IDs in the names of real South Carolina residents. Oak Creek police recently arrested two New Yorkers at the Red Roof Inn after a taxi driver became suspicious. He'd been driving two guys from store to store. Oak Creek arrested Bradley Beauge and James Pierre and seized a credit card encoding device, fraudulent cards, and 10 iPads in boxes in their hotel room. Court records say the suspects had previously come to Milwaukee, where Beauge bought the stolen cards on a website, wired money to Ukraine and then got instructions to ship the iPads to a drop box. wisn.com
Schuylkill Co, PA: U.S. Attorney to prosecute $145,000 credit card fraud case
County prosecutors have withdrawn charges against a Shenandoah man and woman involved in a credit card fraud operation allowing the case to be prosecuted federally by the United States Attorney. Carrie F. Aker, 43, and Mario M. Valentine, 32, were arrested Sept. 28 and charged with running the operation that resulted in over $140,000 in illegal purchases. During the 11 months the crimes were being committed, Urban and Everk said the two used the fake credit cards to make purchases totaling $145,866.59 at stores in Schuylkill, Luzerne, Dauphin and other counties through Pennsylvania. Among the many stores the cards were used included Weis Market in Hazleton, Turkey Hill stores, Kmart, Home Depot stores, McDonald's restaurants, Sears, Cracker Barrel restaurants and numerous others. In addition to making the fraudulent purchases, police said that Aker and Valentine attempted to make additional purchases totaling $40,250.54, but those sales were declined. republicanherald.com

Mobile, AL: Three Suspects caught with more than 100 cloned credit cards
Three people are in Mobile County Metro Jail charged with identity theft involving cloned credit cards. All three are from Georgia, but there are more than a hundred victims from across the country, including some in Alabama, Mississippi and Florida. Mobile Police got a break when a victim reported their credit card had been used at an electronics store on Airport Boulevard. The suspects were still in the area when police arrived. Police confiscated 130 cloned credit cards. wbrc.com
Update: Salem, NH: Manchester theft ring target Salem mall
for North Face jackets
Police arrested five people on Wednesday at the Mall at Rockingham Park who attempted to leave Macy's with $2,225 worth of North Face jackets and planned to resell them at a "virtual store," according to a police affidavit. Police were called to the Macy's store on Wednesday after being alerted by store security that three shoplifters were in the store. Officer were told that a group of five individuals had taken a number of North Face jackets, "entered a fitting room together, and concealed the jackets in Macy's bags," Officer Nicholas Turner said in a sworn affidavit. Police said one of the men, Tyrone Christopher Hall, 21, of Manchester has numerous other theft-related convictions. He is currently on parole for armed robbery out of the Manchester, police said. Hall and others are facing felony charges of engaging in an organized retail crime enterprise. unionleader.com

Do you have an ORC case to share?
Share your ORC news and help the industry grow


Retail Crime News

Sponsored by Security Resources
Darien, Ill., police search for gunman after man wounded in Wal-Mart
Police are looking for a suspected gunman who wounded a customer inside a Walmart store in west suburban Darien. An employee in the store said that shooting broke out around 5:41pm after an argument between two people at a food stand. One person pulled a gun and shot another. Authorities say three to five shots were fired. The victim was hit once in the shoulder. Police say the gunman then ran out of the store. dailymail.co.uk
Skimming gang busted in Livingston County, N.Y.
Aguila and Toldeo, Florida residents, were part of a well-organized, out-of-state criminal enterprise that uses skimming devices to steal individuals' credit card information and then attaches that information to blank credit cards in order to make fraudulent purchases. Tracking such a criminal enterprise, which has been operating in the area for the past several months, can be a chore, said Applin. If investigators are lucky, criminals who go into stores and use a fake credit card will act shifty and arouse suspicion in either a clerk or store manager. The Sheriff's Office has more than 50 credit cards, bearing information stolen from people in the Fairport, Penfield and Monroe County areas, that it's trying to match with the individuals from whom they were stolen. thelcn.com

Grocery Store Employees Sentenced for $365K in Food Stamp Fraud
Two people operating a grocery store in Fargo have been sentenced for stealing hundreds of thousands of dollars from the United States Department of Agriculture. From March 2011 through March 1, 2013, Ali operated Noor Al Huda, a neighborhood grocery store in Fargo. Authorities say Ali and Amedi knowingly conducted fraudulent transactions with Supplemental Nutrition Assistance Program (SNAP).

For example, Ali and Amedi would charge $200 to an EBT card. Noor Al Huda's bank account would then be reimbursed $200 from the SNAP program. Ali and Amedi would give $100 they received from the SNAP program in cash to the EBT card holder. valleynewslive.com

Santa Fe, NM: Warrant issued for possible suspect in $1.3M jewelry theft case
An arrest warrant has been issued for a possible suspect in a $1.3 million jewelry heist in Santa Fe last month. A judge signed the warrant Thursday for 45-year-old Luis Villalba Boca-Negra in the case. Santa Fe Police have said that they're looking for two men and woman who had been in the Diva Diamonds and Jewels store two weeks before the Nov. 27 theft. Police believe two people created a diversion and a third snatched valuables from an unlocked display case. Authorities say Boca-Negra was arrested in October 2014 for stealing a $35,000 ring from a different downtown Santa Fe store. He fled the state but was later arrested and pleaded guilty to theft and currently is on probation. Police say Boca-Negra's whereabouts are unknown. newschannel10.com

New Jersey State Assembly pass "Security Office Registration Act"; stronger controls on Training
Under the "Security Office Registration Act," security guards employed by security guard companies are strictly regulated by the State Police. This bill would extend SORA's provisions to armed security guards employed by private companies. Under the bill, a security officer who is required to carry a firearm as part of his or her duties is required to register with the State Police and complete an education and training course. An armed in-house security officer also would be required to be at least 18 years old. nj.com

Gresham, OR: Two Customers hold down a Fred Meyer $17,000 diamond ring thief
Police have arrested an individual who they say attempted to run out of a Fred Meyer store with a ring valued at $16,995. Paris D. Perrantes was booked, and then released, into the Multnomah County Detention Center. Officers responded to the Fred Meyer on Wednesday on reports of a person who was trying to steal a ring and who was being held down by customers. Perrantes told store security that he attempted to steal the 2 carat ring because he is homeless and needed the money. The employee yelled for two customers to stop Perrantes and they were able to take him to the ground. koin.com

Detroit, MI: Employee Of Total Armored Truck Co. Charged In $20K Theft
A Southfield man is accused of stealing $20,000 from an armored truck company where he was employed. Wayne County Prosecutor Kym Worthy said 33-year-old Charles Stewart has been charged with embezzlement, larceny, receiving and concealing stolen property, and felony firearm. Stewart was arrested around 6:15 p.m. Tuesday shortly after the theft was discovered. According to the prosecutor's office, Stewart, who was employed by the Total Armored Truck Company, took a bag containing $20,000 from his work truck and put it in his own vehicle without permission. The theft was immediately discovered by employees of the company, who contacted police. cbslocal.com

Former Columbus Police Officer pleads not guilty to Shoplifting at Walmart
Former Columbus police officer Jacqueline Crockett claimed to be an undercover cop working a case when Wal-Mart employees caught her shoplifting in early November, according to court testimony. Crockett pleaded not guilty Thursday in Recorder's Court to impersonating a peace officer and theft by shoplifting charges. ledger-enquirer.com

Greensboro, NC: Woman faked $5,400 Robbery at store where she worked
Investigators charged Robin Jean Wine, 22, in connection with a robbery of Smokey's Mart according to arrest warrants. Wine conspired with two other people to take about $5,400 from the store. Greensboro police arrested her at the convenience store today. She faces charges of larceny by employee and felony conspiracy. greensboro.com

Concord, NH: Two arrested on Burglary charges; stole 'Operation Santa Claus' Gifts
Thousands of dollars of gift cards and toys were stolen from a NH State garage used to house Operation Santa Claus headquarters, a program that collects donations to provide gifts to underprivileged children during the holiday season. A search on a warrant conducted at Pechacek's residence revealed evidence connected to the crime. patch.com

Arson: Renton, WA: Officials investigate fire at Walmart
Fire officials and police are investigating a fire that evacuated a Walmart store in Renton Thursday night. Fire officials said the fire broke out about 9:15 p.m. in the sporting goods department in the hunting gear area. Police are investigating the fire as possible arson. A rack of hunting jackets and pants caught fire. Employees used extinguishers to put out the flames. Fire officials said the store was locked down as a potential crime scene. kirotv.com

UK: Prolific shoplifters sent Christmas card by the Police
Shoplifters in the North East will receive a Christmas card from the police advising them to avoid crime over the festive period. The top 300 prolific shoplifters will receive a specially designed Christmas card which will be hand delivered to their front doors. The initiative aims to reduce retail crime in the run up to Christmas. itv.com
Pinal Co, AZ: 1-Man Crime Spree Comes to an End in San Tan Valley
Pinal County deputies have arrested an 18-year-old San Tan Valley man who has admitted to 25 car thefts, several burglaries, an armed robbery, endangerment, credit card fraud and felony flight law enforcement. santanvalley.com

Santa Rosa, CA: Two young children help parents steal $3,500 of merchandise from a hydroponics store

Huntsville, AL: Police make arrest in Donny's Diamond Gallery robbery


Robberies and Burglaries

● B-Mart - Kingsport, TN- Burglary
● Boost Mobile - Auburndale, FL - Armed Robbery
● Casey's General - Detroit Lakes, MN - Burglary
● Circle K - Mansfield, OH - Theft by deception
● Common Cents - Pocatello, ID - Armed Robbery
● Dollar General - Dyersburg, TN - Armed Robbery
● Family Dollar - Cordova, TN - Armed Robbery/ sentenced to 25 yrs.
● Family Dollar - Kentwood, MI - Armed Robbery
● Family Dollar - Lansing, MI - Armed Robbery/ Photo released
● Marathon - Nashville, TN - Armed Robbery
● Shell - White House, TN - Armed Robbery/ clerk shot
● Sunoco - Kingsport, TN - Burglary


Featured Job Listings
Sponsored by NuTech National
Feature Your Job Here For 30 Days -
70% Aren't On the Boards
VP of Sales/Client Relations
More details coming soon
Confidential - Retained Search
Nationwide
Gus Downing
NEW TODAY AVP Mgr of AP Operations
BJ's Wholesale Club
Westborough, MA
BJ's Wholesale Club

Director Store LP
Michaels

Irving, TX
Michaels


Dir LP
Sephora
San Francisco, CA
Sephora
Dir LP
True Religion Brand Jeans
Manhattan Beach, CA
True Religion Brand Jeans
LP Manager
Natural Grocers
Lakewood, CO
Natural Grocers
Sr Mgr Corp Investigations
US Foods
Chicago, IL
US Foods
LP Officer
Bi-Mart Corp.
Yakima, WA
Bi-Mart Corp.
Zone Mgr, LP & Safety
Lumber Liquidators
Pomona, CA
Lumber Liquidators
Zone Mgr, LP & Safety
Lumber Liquidators
Sandston, VA
Lumber Liquidators
Dir LP
A'GACI
San Antonio, TX
A'GACI
Dir Safety & LP
Harbor Freight Tools
Calabasas, CA
Harbor Freight Tools
Director, LP
Save Mart Supermarkets
Modesto, CA
Save Mart Supermarkets
VP AP & Global Facilities
lululemon athletica
Vancouver, BC, Canada
lululemon athletica
Dir AP
99 Cents Only Stores
Commerce, CA
99 Cents Only Stores
Dir LP
Pier 1 Imports
Fort Worth, TX
Pier 1 Imports
LP Dir
BevMo
Concord, CA
BevMo
Dir LP (Western Canada)
Walmart Canada
Calgary, CA
Walmart Canada
Director of LP
Pacific Sunwear
Anaheim, CA
Pacific Sunwear


Daily Job Alerts


Appearing One Day Only
View our Internet Jobs Archives here
LP Manager
CVS Health
Scottsdale, AZ
CVS Health
AP Asst. Mgr
Dollar Tree
Bronx, NY
Dollar Tree
Store AP Mgr
Home Depot
Concord, CA
Home Depot
LP Specialist
Kroger
Cypress, TX
Kroger
Dept Mgr LP & Safety
Lowe's
Moline, IL
Lowe's
AP Mgr in Training
Walmart
Springfield, OH
Wal-Mart
AP Mgr in Training
Walmart
Denver, CO
Wal-Mart
AP Mgr in Training
Walmart
Longview, TX
Wal-Mart
AP Mgr in Training
Walmart
Katy, TX
Wal-Mart
LP Manager Hrly
Kmart
Athens, AL
Sears Holdings Corp
LP Manager Hrly
Sears
Toledo, OH
Sears Holdings Corp
AP Mgr
Mattel
Scottsdale, AZ
Mattel
District LP Mgr
Smart and Final
San Diego, CA
LinkedIn
District LP Mgr
Smart and Final
Los Angeles, CA
LinkedIn
DC LP Mgr
Nordstrom
Gainesville, FL
Nordstrom



Home of the Industry's Original
On the Move
Sponsored by Civil Demand Associates
| | |
| --- | --- |
| | Neema Wasira-Johnson was promoted to Manager, Information Security Services for Walgreens. |
| | Peter Van Loon was named Manager, Information Security for Eddie Bauer. |
Post Your New Job or Promotion!
See all the Industry Movement


Your Career
Sponsor this section of the Daily
11 Best Productivity Hacks for 2016
If your resolution for next year is to be more organized and increase your productivity, there are some simple hacks you can use to fuel your efficiency. Here are eleven of the best strategies you can use for 2016. Know your peak

5 Tips to Help You Get Through Your To-Do List If you have a to-do list, you're one step ahead of most people. There are ways, though, to make that list and time management plans more effective. Use these tips to fit a few more minutes into your schedule. Ask for help if you need it

How to Make Deadlines Actually Work
Deadlines aren't to be ignored or passed over. They serve quality and help us not only get work done in a timely fashion, but they help push us to make sure it's our best work. Here's how you can make them work in your favor. Don't push it off

6 Breezy Steps to a Productive Meeting
There are some who think meetings are a disruption to their workday, involving lots of talk and little action. But when done the right way, meetings can get everyone aligned and motivated to push out their best work! Here's how to make meetings productive. Be selective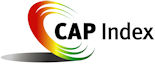 Tip of the Day
Sponsored by Vector Security
Which way are you facing?

So many spend so much time facing internally that they totally miss what's actually happening. As we focus on doing what we know and feel best at, we more often than not miss what's right in front of us. The problem is we're facing the wrong way.

Facing internally and being so focused on our own team's performance and our own survival, we don't hear the footsteps that mean the most. Those that we're all here to serve. Our external customers.

We all have them. Whether you're a vendor or a Loss Prevention executive we all have external customers. Those who we deliver our service and products to. The people and executives that actually mean more to us than our own teams. Because at the end of the day, those people will determine how far we go.

Certainly our teams are in effect our extended families, but our external customers are the ones we're here to serve and the ones that ultimately decide how much they'll allow us to serve them. Yes, allow us to serve them. You read it correctly. And if they see you facing internally all the time and only turning around when absolutely necessary then they'll never allow you to truly make a difference.

Facing externally, to me, is something that you have to do all the time. In many regards it's the only way you'll learn and grow and expand your influence. Because at the end of the day it's about tearing down the silos that most feel others have built. When in fact we built them ourselves by facing the wrong way.

So if you ever find yourself asking the question 'Why didn't this work?' or 'Why can't we get this accomplished?' or 'Why didn't I know about this?', then simply ask yourself 'Which way was I facing?' You just might find the answer.

Just a Thought,
Gus





Upcoming Events
---
Recruiting?
Get your job e-mailed to everyone... everyday
Post on our Featured Jobs Board!
Reach your target audience in 2016 every day!
Request our 2016 Media Kit
update account / change e-mail
unsubscribe FEEDBACK
www.downing-downing.com

Advertise With The D&D Daily




36615 Vine Street, Suite 103
Willoughby, OH 44094
440.942.0671
copyright 2009-2019
all rights reserved globally