The D&D Daily Mobile Edition
December 7,

2015



The LP Industry's #1 News Source - Informing, Educating and Instilling a sense of community



Spotlight on Leadership


Vector Security Honored as Top Security Company
Pittsburgh-based company named SDM Magazine's 2015 Dealer of the Year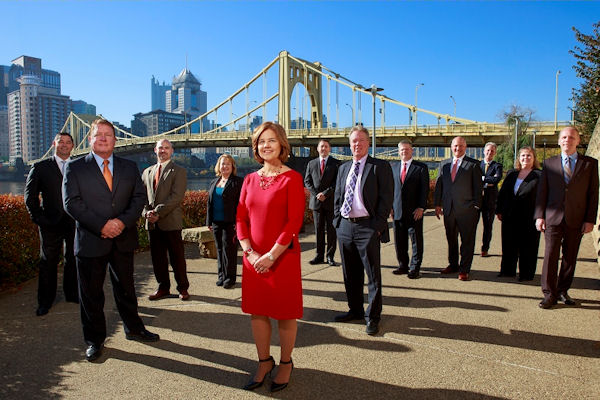 Pictured: Vector Security Senior Management Team (l-r) John Taggart, Senior Director/General Manager, Vector Intelligent Solutions; Thomas Helisek, VP, Information Systems; Jeff Bates, COO; Leslie Baker, VP, Human Resources; Pam Petrow, President and CEO; Steve White, VP, New Business Development; Jeff Hoffman, VP, Finance; John Madden, VP, Authorized Dealer Division; Vince DiValerio, VP, Acquisitions; Michael Grady, Executive Vice President; Anita Ostrowski, VP, Central Station Services; Art Miller, VP, Marketing. Not pictured: Jennifer Rattigan, Sr. Contracts Counsel.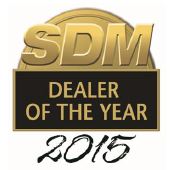 PITTSBURGH, December 03, 2015 - For the second time, Vector Security has been named SDM Magazine's Dealer of the Year. Launched in 1980, this top honor recognizes Vector Security for its innovation, use of industry best practices, and notable growth and accomplishments in the security dealer industry. Vector Security earned SDM's Dealer of the Year distinction once before in 2003.

"This award is a testament to the hard work of the entire Vector Security team," said Pam Petrow, President and CEO of Vector Security. "From the corporate office to our branches to our dealers, each has served a valuable role in positioning us as a top security company."

SDM's Dealer of the Year award is the magazine's highest honor, bestowed upon one deserving security company each year since 1980. To qualify, the company must be in the business of selling and installing electronic security and related systems to residential and/or non-residential markets.

"This year, Vector Security's truly impressive employee-centric focus; strong commitment to the good of the security industry overall; and initiatives for standardizing and unifying its processes, procedures and programs won the company this title once again," said Karyn Hodgson, Senior Editor, SDM Magazine. "We congratulate Vector Security on being named SDM's 2015 Dealer of the Year."

Vector Security was selected as 2015 Dealer of the Year for its:

● Commitment to Revitalizing its Internal Structure: The company's One Vector initiative seeks to bring together its 30 branch locations, more than 50 authorized dealers and four distinct divisions under a common platform, path and vision, while still allowing each to function autonomously as needed. The new structure enables Vector Security to identify opportunities and adapt faster so that it can better serve customers. It also provides a consistent company experience among locations.

● Dedication to Employee Advancement: Vector Security is committed to employee education and opportunity. This past year, it spent more than $1.2 million on training initiatives, including management programs, industry certifications and Vector University (a vehicle for managers to understand the global Vector Security enterprise), among others. This investment has had a trickle-down effect into employee satisfaction. The company promoted more than 97 employees from within in the past year and boasts an average tenure company-wide of 7.9 years.

● Passion for Customers and the Industry: Vector Security seeks what's best for customers and the industry. As examples, the company is leading the charge to modernize the way central stations operate and communicate, and championing the Automated Secure Alarm Protocol (ASAP) standard, which calls for the electronic data transfer from alarm companies to 911 centers.

● Innovation: In recent years, Vector Security expanded its residential product offerings to include automation packages in response to evolving consumer needs. It also launched an online store, which spiked home automation adoption rates from close to 40 percent to 85 percent in 15 months, and branded its Alarm.com service with a Vector Security app through Apple and Google Play. On the commercial side, it acquired Industry Retail Group in 2013 to add managed network services (e.g. broadband aggregation, edge device management and network management) to its product suite. This enables the company to provide a unified solution that combines intrusion, video, burglar and fire alarm systems with a secure network - all managed by a single entity.

Read more here.

Moving Up
Sponsored by Stanley Security
See all "Moving Ups" Here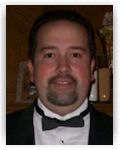 David Cohen, CFE was named Corporate Multi-Channel Asset Protection Manager, for Rent-A-Center. David was previously the Director of Loss Prevention - Retail Services, Supply Chain, Corporate Security and Projects for RadioShack, who he was with for over three years. He has also held other loss prevention positions for such retailers as New Breed Logistics as Loss Prevention Manager, Blockbuster as a Senior Loss Prevention Manager, Regional LP Manager, LP Investigator and Field Auditor. Congratulations David!

News Brief
Sponsored by WG Security Products, Inc.
2016 is heating up to be a busy year for senior LP jobs - Could be the strongest year in almost a decade
With close to 20 senior LP positions being posted in the last 3 months, the back half of 2015 is absolutely the busiest we've seen in the last few years. With the first half of '15 being rather quiet and dismal this back half is showing a retail sense of urgency towards shrink and possibly safety. When taking into consideration the increased ORC, violence, robberies, active shooters, and possibly even the threat of terrorism, we might be seeing an impact that's actually spurring growth in our industry. Certainly this will create a busy first half of 2016 as a number of these positions will create some openings on the other end. However not the normal number due to the large number of senior level executives being available right now because earlier job eliminations. Good news for the industry in one regard.

FTC Challenges Proposed Merger of Staples & Office Depot - 'Should be blocked'
FTC challenges office supply deal for second time in 20 years. Agency complaint says deal would hurt office supply market. Staples Inc. will face a challenge by U.S. antitrust officials, who said for the second time in 20 years that the office supply chain's proposed takeover of Office Depot Inc. will squelch competition and should be blocked.

The U.S. Federal Trade Commission filed a complaint Monday seeking to block the combination, which would leave just one national retailer of office supplies and raise prices for corporate customers who buy under contract, the agency said in a statement. "The commission has reason to believe that the proposed merger between Staples and Office Depot is likely to eliminate beneficial competition that large companies rely on to reduce the costs of office supplies," said FTC Chairwoman Edith Ramirez. "The FTC's complaint alleges that Staples and Office Depot are often the top two bidders for large business customers."

During its investigation, the FTC zeroed in on the market for corporate customers that buy office products in large quantities through contracts that ensure steady deliveries and discounted prices.

The Office Depot takeover is still facing an in-depth review in the European Union after regulators there said in September that the deal may reduce choice and raise prices. bloomberg.com

Macy's Opts for Radical Thinking, Looks to Real Estate - Stores Becoming Like Shopping Malls
Macy's Inc. chairman and chief executive officer Terry J. Lundgren told investors listening to the retailer's third-quarter earnings call in mid-November that the company is moving quickly to try to maximize the value of its trophy real estate assets, including flagships in New York's Herald Square, San Francisco, Chicago and Minneapolis. Lundgren said the company will consider joint ventures or other tie-ups to redevelop portions of its key stores in a way that maintains a robust Macy's presence while bringing alternative uses to the buildings. The appeal of Macy's real estate is obvious. The Herald Square flagship alone has been valued at between $3 billion and $4 billion.

Macy's has said its real estate strategy consists of a mix of owned and leased stores in order to maximize profitability and operational flexibility. "We continuously evaluate all our locations and their retail and alternative use values. Macy's has said it will test its Backstage off- price retail concept within 10 existing Macy's stores, creating a hybrid store-within-a-store.

You wonder whether Macy's couldn't run their stores like shopping malls, with a spa or a SoulCycle or a gym." That's the thinking behind the retailer's test license of 300-square-foot Best Buy departments in 10 doors, staffed by Best Buy employees and featuring Samsung smartphones, tablets and smartwatches, as well as audio devices. The retailer already operates licensed Sun- glass Hut, Finish Line and Lids shops in its stores. wwd.com

Safeway ordered to pay almost $42 million for website sales
A federal judge in San Francisco has ordered Safeway to pay almost $42 million to customers nationwide who bought groceries from the market chain's website and were unaware that they were being charged 10 percent above store prices. U.S. District Judge Jon Tigar granted $30.9 million in damages and $10.9 million in interest Monday to online shoppers who had registered with Safeway.com between 2006, when the website opened, and November 2011, when the company reworded its policy to declare that online prices "may differ from your local store." sfgate.com

Over 600-Million Consumers to Visit Nation's Shopping Centers Prior to Christmas Day
Between now and Christmas Day consumers will visit a shopping center on average 6.5 times a week for goods and services spending on average $147.00 a week. This translates into a whopping $4.3 billion dollars a day in sales or $30 billion dollars a week in sales. businesswire.com

RetailNext: November store performance shows bright spots
According to the November 2015 Retail Store Performance Pulse report from brick-and-mortar analytics firm RetailNext Inc., sales at physical stores dropped 5.6% year-over-year. However, this was a much smaller decline than the 12.2% recorded in October and the lowest decline in five months. Traffic (down 5.1%) and conversions (down 0.5%) also dropped less than in October, while average transaction value rose 3.2%, slightly less than the 3.8% increase recorded the prior month. Conversions were flat and sales per shopper climbed 2.3%, compared to a 1.1% decrease in October. chainstoreage.com

Conn's Home Plus Director of Loss Prevention position posted today on LinkedIn - in The Woodlands, TX
We are seeking a high-performing individual with experience leading a loss prevention function and who is able to build a strong team for our growing company. This position will have direct interaction with executive management. The ideal candidate must have demonstrated experience in planning, directing and overseeing the implementation of comprehensive security programs designed for the protection of individuals and Company assets. This position will also manage investigations for various crimes perpetrated against the Company by employees or servicing contract personnel.

Conn's is a 125-year old consumer goods retailer with over $1 billion in revenue and over 4,500 employees. The company, headquartered in The Woodlands, TX, is publicly-traded (NASDAQ:CONN) and operates more than 90 retail locations in Arizona, Colorado, Louisiana, Mississippi, Nevada, New Mexico, North Carolina, Oklahoma, South Carolina, Tennessee, and Texas. geninfo.com

Dir. Corporate Investigations US. Foods posted in Chicago, IL
Leader and lead investigator of the Corporate Investigations team in Ethics and Compliance. Conducts and supervises investigations into allegations of significant misconduct throughout the company, in the field and the support offices. Develops and improves investigation protocols. Working with the compliance team, identifies and executes opportunities for pro-active investigations. Works directly with business leaders and employees to assist in establishing processes and procedures to prevent fraud and aid in loss prevention, including development and delivery of training. Recognized as an expert in investigation protocols, processes, and reporting; fraud detection; and loss prevention within the organization.

US Foods is one of America's great food companies and leading distributors servicing restaurants; healthcare, hospitality, government & educational institutions. taleo.net

Senior Manager, Global Corporate Security Avon Products, Inc., New York, N.Y. posted
This position is responsible for managing and administering a cross functional set of projects within the Global Corporate Security Team. This includes the oversight of a global Travel Security program for the company, to ensure Duty of Care for global business travelers and Expatriates, and managing an Executive Protection program to support the company's Global Executives, Board of Directors and Celebrity Alliances. The role also includes managing the team's Global Security Programs (AAPP Program & Schedule, ALICE active shooter training, plus security oversight and training of Security Managers and Designees in NA and LATAM). The role also acquires and/or utilizes resources for coordinating the collective and individual efforts of Global Security Team members, third-party contractors or consultants, and local colleagues (including HR, Legal and Supply Chain) to deliver on these responsibilities. indeed.com


Quarterly Same Store Sales Results
Mattress Firm Q3 comp's up 3.8% with net sales up 50.7%


Last week's most popular news article --

Gotta Watch this Video from Lock Tube - Opening a Master Lock with a Hammer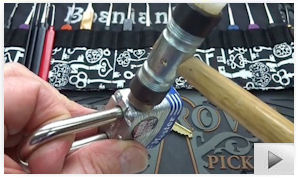 All the News - One Place - One Source - One Time
The D&D Daily respects your time
& doesn't filter retail's reality

Report Your News!
(content subject to approval)


eBay News

eBay's Asset Protection Team Assists FDLE in Takedown of Fraud Ring Selling Stolen Goods
State agents recently shut down a fraud ring linked to a man's eBay store where he and others sold more than $100,000 in stolen vacuum cleaners, beauty supplies and other items. On Thursday, Charles R. Griffis, 64, of Cocoa was booked into Brevard County Jail on organized planning of theft, trafficking stolen property and conspiracy to traffic stolen property charges. The Florida Department of Law Enforcement began investigating Griffis in 2013. At the time, he was listing stolen property on his eBay store, "Husky's Shop." "The items sold to unsuspecting customers included high-end vacuum cleaners, health and beauty supplies and razor blade cartridges," a news release said Friday. According to FDLE, Griffis knowingly purchased the stolen property from other suspects who stole the products from big-box retailers.

Read more here

For further information on PROACT, email inquiries to PROACT@eBay.com.
eBay Direct - Click Here - (notify - info - questions)


McDonald's testing biometrics technology on POS system
McDonald's is taking a more proactive approach to its loss prevention efforts by piloting new biometric authentication technology on its point-of-sale (POS) system at select restaurants, according to a report by Security Management.

Under the pilot program, which involves some of its restaurants in the United States, the fast food franchise has installed a fingerprint device on cash registers which require a fingerprint scan to activate the system. Implementing a biometric authentication system will help the loss prevention team detect fraud, as well as aid the operations and management team keep track of which employee has access to a certain register, determine who made a specific sale and monitor revenue.

The new biometric system is expected to replace the current system in which employees and managers use four-digit passwords that allow them to access the POS system or approve promotion coupons, reductions and corrections, said Robert Holm, senior director of safety and security for McDonald's USA and president of the Restaurant Loss Prevention and Security Association (RLPSA).

Some critics have brought up privacy concerns regarding the use of biometrics in the workplace, however, Holm said the majority of employees and managers seem to prefer biometric authentication over the password system.

McDonald's is also considering implementing a biometric-based time and attendance system to combat buddy punching and other attendance-related fraud. "There's a lot of times people just punch in their buddies because their buddy is running late," Holm said. "It's very difficult to manage if you've got 60 or 70 employees under one roof in one restaurant, so we're also using biometrics to manage our labor hours and we're seeing some really, really good results." biometricupdate.com

US cyber criminal underground a shopping free-for-all
According to a new report by Trend Micro, the North American cyber criminal underground isn't buried as deep as in other geographies. "It doesn't exist in the dark web as much as other undergrounds do, or practice as much security," said Tom Kellermann, chief cybersecurity officer at Trend Micro. "Essentially, it's become a gun show for everyone as long as they can participate and are willing to pay."

In addition to offering guns, as well as murder for hire, there's also drugs, money laundering, bullet-proof hosting, and hacking services available. It's a bonanza of services and capabilities, he said, allowing traditional criminals and organized crime groups to become cyber-capable. "We've done studies and exposes of the most significant undergrounds in the world," Kellermann said. "The U.S. underground doesn't practice operational security. They've essentially become a shopping mall."

As a result, he said, law enforcement will probably be more effective in attacking its organizational structure -- which will, eventually, drive more of it to the dark Web. csoonline.com

What IT security can learn from the credit fraud paradigm
IT security teams can learn from the credit card industry how to more quickly identify the fraudulent use of valid employee credentials before a data breach takes hold. We've all received a call at one point or another from the fraud protection departments of our credit card providers, telling us they've detected some suspicious activity on our accounts and would like to verify a few recent charges. What if a tier-one IT security operations center employee could approach an investigation in a manner that more closely resembles credit fraud investigations? We can imagine the following conversation: "Hi, Mark. I noticed some suspicious activity with your user credentials and have a few questions to ask. Do you have a minute?" "Sure."

"I'm showing you accessed the network via VPN from Rome yesterday. Are you traveling?" "Yes, but I've been working from our Dayton office." "Are you on the VPN?" "No. Why?"

"I see you trying to access the code repository from an HR system." "Well, I'm pretty sure that's not me. I'm in a Starbucks answering email at the moment." "I'm sorry but I'll have to cut your VPN access. Log out of the network and shut down your computer. I'll ship a loaner machine to you overnight. Bring both machines back. Forensics will want to do a full analysis when you get here."

Through user behavior intelligence, enterprises can establish a baseline for normal user behavior that enables machines to identify credential activities that deviates from the norm and flag it for further investigation by a security analyst. Gartner's "Market Guide for User Behavior Analytics" offers a great overview of how enterprises can leverage existing security information and event management (SIEM) data and enhance it with active directory data to identify suspicious user activity. scmagazine.com

Forced Authorization Attacks Against Chip-and-Pin Credit Card Terminals
The way forced authorization fraud works is that the retailer sets up the terminal for a transaction by inserting the customer's card and entering the amount, then hands the terminal over to the customer so they can type in the PIN. But the criminal has used a stolen or counterfeit card, and due to the high value of the transaction the terminal performs a "referral" -- asking the retailer to call the bank to perform additional checks such as the customer answering a security question. If the security checks pass, the bank will give the retailer an authorisation code to enter into the terminal.

The problem is that when the terminal asks for these security checks, it's still in the hands of the criminal, and it's the criminal that follows the steps that the retailer should have. Since there's no phone conversation with the bank, the criminal doesn't know the correct authorisation code. But what surprises retailers is that the criminal can type in anything at this stage and the transaction will go through. The criminal might also be able to bypass other security features, for example they could override the checking of the PIN by following the steps the retailer would if the customer has forgotten the PIN.

By the time the terminal is passed back to the retailer, it looks like the transaction was completed successfully. The receipt will differ only very subtly from that of a normal transaction, if at all. The criminal walks off with the goods and it's only at the end of the day that the authorisation code is checked by the bank. By that time, the criminal is long gone. Because some of the security checks the bank asked for weren't completed, the retailer doesn't get the money. schneier.com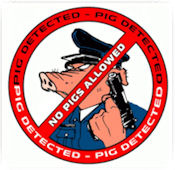 Cybercrime bazaar's security system triggers "Pig Alert" - flags fed's transactions as undercover purchase placed by law enforcement
Law enforcement officials and bank anti-fraud specialists sometimes purchase stolen cards from crime forums and "carding" markets online in hopes of identifying a patterns. One of the more popular carding shops - Rescator - somehow enacted a system to detect purchases from suspected law enforcement officials. Rescator and his crew aren't shy about letting you know when they think you're not a real criminal. A law enforcement source said he'd just placed a batch of cards into his shopping cart and was preparing to pay for the goods when the carding site's checkout page was replaced with this image. krebsonsecurity.com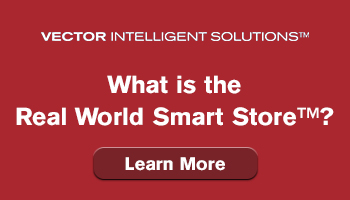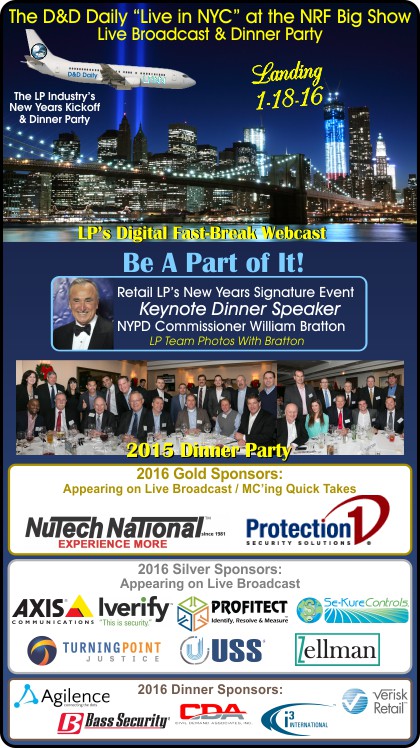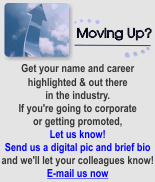 Celebrating its 50-year anniversary, Se-Kure Controls continues to develop and manufacture innovative asset protection systems that maximize return on investment for retailers. With over 800 products running the gamut from mechanical security to alarm modules, Se-Kure Controls offers customized solutions for any loss prevention need. In this interview, hear from Michael Campbell, VP National Sales; Greg Saputo, Regional Sales Director; and Roger Leyden, Founder, President & CEO - who talks about the evolution of the company and the biggest developments he's seen in the industry over the last half-century.

---
Joe and Amber are joined by Tony Mancino, National Account Manager, NuTech National, in this LPNN Quick Take. Hear how NuTech is taking advantage of today's smartphone-driven society with innovative mobile applications like Employee Watch, a solution that adds a new layer of visibility for retailers.
Solution Providers, have a video or commercial you want to publish? Contact us.


e-commerce

Sponsored by The Zellman Group
Amazon adds 'thousands of trailers' to its expanding transportation network to shuttle its inventory - not to customers homes
The Amazon-branded trailers will be pulled by tractor trucks provided by existing third-party transportation partners. Amazon is clearly angling to lessen its reliance on outside partners for delivery. Given the company's track record, expect it to quickly develop expertise in the physical side of order fulfillment, at the expense of third-party logistics providers and delivery services like UPS and FedEx. chainstoreage.com

Cyber Security Advice for Online Retailers
National and global retailers and ecommerce businesses frequently hit the headlines following cyber security breaches, but what about the many thousands of smaller retailers that run ecommerce operations online? What steps can small or medium enterprise businesses, or SMEs, take to better protect themselves and their customers' data?

For businesses that process payments online, the following steps should be at the forefront of your security assessment

1) User training - end users clicking links or downloading documents containing malware provides one of the main access routes for hackers to breach your network. Ensuring that all of your staff are fully trained in spotting malicious looking emails and other communications is imperative for any organization dealing with sensitive data.

2) Passwords - weak passwords can also provide a way for hackers to compromise your systems. Make sure that all passwords into your systems, software and applications are sufficiently complex.

3) System configuration - The configuration of your computer network and the coding of your applications, software, website and payment gateways are all critical to the security of your customer's data. You need to ensure all have been configured with web security in mind.

4) Software & Application testing - Legacy and unpatched software and applications can also provide a route into your network by hackers. You need to regularly monitor, test and update all software and apps.

5) Network security - Have you implemented adequate threat detection technology? How confident are you that you will detect threats quickly enough before they are able to damage you? These are just two key questions that any online retailer needs to consider as part of their network security assessments.

6) PCI-DSS compliance -Are you managing to adhere to the Payment Card Industry Data Security Standards (PCI-DSS)? Do you require assistance in ensuring that you meet the required regulations? independentretailer.com

Opportunities, Risks on the 'New Frontier' of Mobile Commerce
The 2015 BRP Special Report: Mobile Commerce-The Future of Retail reveals that mobile commerce has become a valuable revenue stream for retailers; however, retailers need to address security risks and privacy concerns as they prepare for the anticipated shift of fraud from stores to e-commerce and mobile-commerce sites. According to the BRP report, new or upgraded mobile apps and websites are top commerce priorities for surveyed retailers. Drawing from the firm's 2015 E-Commerce Benchmark Survey, officials said mobile devices are creating many potential opportunities and risks for retailers to consider:

● Security risks. History has shown that when EMV (Europay, MasterCard Visa) is implemented in a country, store fraud is reduced and online fraud rises dramatically. Now that many retailers have implemented EMV, the focus should be on locking down security for e-commerce and m-commerce.

● Privacy concerns. Retailers are concerned over how best to protect their customers' privacy while still gathering location, preference and purchase data.

● Integration challenges. With the addition of mobile channels, the integration, dissemination and consolidation of all pertinent data is compounded, making it more challenging for retailers to provide customers a seamless experience with the brand. A shift from silos to a holistic paradigm must occur as retailers upgrade their mobile capabilities. cspnet.com
"Fraud is not a person - it is a dynamic grouping of statistics that deviate from the norm."
Stuart B. Levine, CFI, CFCI
CEO, The Zellman Group & Zelligent


ORC News
Sponsored by NEDAP
Richmond, VA: U.S. Department of State sees illicit cigarette trafficking as Security Threat; $7 Billion in Tax loss
A recent U.S. Department of State report on illegal tobacco trafficking deems it a lucrative revenue source for organized crime and terrorists in addition to costing state and local governments in the U.S. an estimated $3 billion to $7 billion in tax losses each year. Virginia is a popular state with traffickers because its excise tax is the second-lowest in the country, while New York City, just a short drive away, has the second-highest. The State Department report, "The Global Illicit Trade in Tobacco: A Threat to National Security," was released Wednesday at a meeting of the Interagency Working Group to Combat Illicit Tobacco, in support of the U.S. National Strategy to Combat Transnational Organized Crime. The group was initiated by the State Department and first met in January. It is aimed at addressing the rise of illicit tobacco trafficking, which the group says is a major international criminal enterprise and growing security threat. dailyprogress.com
Kingsport, TN: Two arrested linked to $60,000 PetSmart tri-state merchandise return scam
On December 3, 2015 Kingsport Police were dispatched to PetSmart. Upon arrival, they encountered Courtney Star Weaver, who had been detained by store loss prevention personnel after being caught in the act of returning $165 in stolen merchandise. The stolen property consisted of flea and tick preventative medication and pet supplements. Further investigation determined that she had used a false name while signing for the merchandise return transaction. She had returned the merchandise utilizing a counterfeit electronic receipt generated on her smart phone. Ms. Weaver was also found to be in possession of a small quantity of a white powdery substance believed to be Heroin. An accomplice, identified as Kevin Eugene Clark, had knowingly driven Ms. Weaver to PetSmart to commit the theft. He was located in a rental car in the parking lot. He was also in possession of over $200 in cash that was received in an earlier fraudulent merchandise return scam. Inside the vehicle, officers located two additional packages of flea and tick preventative medication ($180 value) that had been stolen from another PetSmart location. A PetSmart national loss prevention representative briefed the officers on an ongoing investigation during which he had followed these individuals for several weeks across North Carolina, South Carolina, and Tennessee. Over the course of his investigation he had documented approximately $60,000 in thefts and fraudulent returns of merchandise from multiple PetSmart locations. abc19.tv
Orlando, FL: 3 arrested in $100,000 fraud ring; FDLE says two suspects still at large
Authorities have arrested an Orlando man and two of his suspected accomplices for their alleged role in a fraud ring that netted more than $100,000. The Florida Department of Law Enforcement said Charles R. Griffis, 64, faces charges for the organized planning of theft and conspiracy to traffic in stolen property. The FDLE said an investigation launched in 2013 revealed that Griffis sold merchandise stolen from big box retailers to unsuspecting customers on his eBay store "Husky's Shop." Among the items stolen were high-end vacuum cleaners, health and beauty supplies and razor blade cartridges. Authorities said the merchandise was stolen for Griffis by four accomplices: James Marvin Bailey, 34, Kara Marie Wolfe, 26, Bonnie Ouellette, 44, and Kay Rhanae Baignosche, 32. Bailey, who was already in custody on an unrelated charge, and Wolfe were also arrested Thursday. They were charged with dealing or trafficking in stolen property and conspiracy to traffic in stolen property. Oulette and Baignosche remain at large. wesh.com
Garden City, NY: Queens man busted for Credit card fraud; $7,100 purchase at Nordstrom and another $3,700 at PC Richards
The Major Case Bureau reports the arrest of a Queens man for grand larceny that occurred in Garden City on Saturday at 4:57 P.M. According to detectives, Michael Graf, 45, of Far Rockaway, entered Nordstrom department store and attempted to purchase $7,137.50 worth of assorted merchandise on a male victim's Nordstrom account. The defendant also produced a fraudulent NJ State Driver License in the victim's name. The defendant was apprehended by a Nordstrom Loss Prevention employee. A subsequent investigation by detectives revealed that earlier that day the defendant made purchases in the amount of $3,728.86 at P.C. Richard & Son in Carle Place, using the same victim's account. longisland.com

Peabody, MA: Police arrest Brooklyn man with over 100 counterfeit Credit Cards, used between Brooklyn and the North Shore
Luis Melendez was found to be in possession of over 100 fraudulent and counterfeit charge cards which were being utilized to purchase high value merchandise in the Northshore Mall, along with malls located between the North Shore area and Brooklyn. A large quantity of the merchandise was located within the vehicle during the motor vehicle stop. itemlive.com

Chicago, IL: Sam's Club employee charged with theft of $4,700 on 205 Gift Cards Earnestine S. Adams, 44, was charged Nov. 17 with theft. According to police reports, Adams was an employee at Sam's Club, 335 N. Milwaukee Ave., and over an eight-week period she allegedly loaded money onto 205 gift cards that she did not pay for, totaling about $4,700 in merchant credit. chicagotribune.com

Hershey, PA: Woman charged, man sought in $2,100 theft from 5 Tanger Outlet stores
Derry Township Police said witnesses saw a man and woman putting clothes in the trunk of a car Thursday morning. Nakisha Savoy, of Baltimore, was arrested after police found clothes from five Tanger Outlet stores in her car. The clothes are worth over $2,100. Police believe Savoy was helped by Kendell Glover, of Baltimore, but he was able to get away from police. An arrest warrant is being obtained for Glover. cumberlink.com

Trio hits Target store in Georgia, Kentucky and now Murfreesboro, TN
Target Stores have been tracking three men who have hit stores everywhere from Atlanta, Georgia to Bowling Green, Kentucky. The three subjects are now in Murfreesboro, Tennessee where they were able to steal $2,700 from the Target Store on Old Fort Parkway. Evidently, the men enter the store together and head to different cashiers and confuse the clerks at checkout telling them to hit certain keys on the cash register which cashes money out and prints a receipt. The Cashiers then hand the suspects the money and the men leave the store with cash in hand. Despite the stores loss prevention workers tracking the subjects from state to state, they have not been caught. Right now, they remain at large. wgnsradio.com

North Little Rock, AR: Police seek man who stole 9 TVs from Wal-Mart
North Little Rock police are seeking a man after 9 TVs were stolen from a Wal-Mart in North Little Rock over a three-day period. Authorities said in one report that two 43-inch Vizio TVs, a 32-inch Sharp TV and a heater were stolen from the Wal-Mart at 1:50 p.m. Sunday. An asset protection employee at the store told police that the man exited the store's garden center with the unpaid-for merchandise. According to the Wal-Mart employee, the man left in a red vehicle. Three additional 32-inch TVs, two Samsungs and one Sharp were stolen from the Maumelle Boulevard location about 11:06 a.m. Monday by a man matching the same description as the previous theft. The last three 32-inch TVs stolen - two Sharps and one Emerson - were taken by the man mentioned in the two previous reports about 6:40 p.m. Tuesday, according to the third report. arkansasonline.com

Berkeley, CA: Apple store hit by 7 Shoplifters
Police responded to a robbery at the Apple Store in West Berkeley on Friday, during which at least seven individuals stole iPhones and iPads from the store. According to Berkeley Police, the robbery occurred just before 3pm., and the suspects fled from the store on foot. No weapons were used. dailycal.org

Overland Park, KS: Police gear-up for Holidays; already responded to over 500 thefts this year

Oroville, CA: Man arrested in $1,600 grand theft from boat shop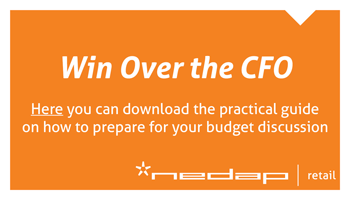 Do you have an ORC case to share?
Share your ORC news and help the industry grow


Retail Crime News

Sponsored by Security Resources
Riverside, CA: Jewelry store Smash & Grab sends Tyler Mall into Lock-Down; Law Enforcement swarm the area
The manhunt continues for three masked robbers who smashed display cases at Tyler Mall in Riverside, California, on Sunday, prompting panic among holiday shoppers who thought they heard gunfire. Three masked men went into a Ben Bridge jewelry store inside the mall at 6:30 p.m. and "used hammers and axes to smash jewelry cases and steal jewelry," police said. Many people took to Twitter to report they had heard gunfire, and shoppers and workers panicked and ran from the mall. Others heard the breaking glass and ducked for cover. Riverside police initially received a call describing "shots fired, active shooter." The Riverside Police Department, the Riverside County Sheriff's Department, and other agencies responded to the reports of an active shooter out of an abundance of caution. nbclosangeles.com
Neenah, WI: Active shooter taken into custody; One person killed, Officer injured at Motorcycle shop
One person has died and one suspect was taken into custody after police responded to a "high-risk situation" in Neenah, Wis. Neenah Mayor Dean Kaufert said that around 30 shots were fired at the Eagle Nation Cycles motorcycle repair shop. The suspect reportedly barricaded himself inside of shop and held hostages in the basement for several hours. He was armed with a MAC-10-style weapon. After an extended standoff with authorities, the suspect walked out of the building and allowed police to take him into custody. One officer was taken to Theda Clark Medical Center, the extent of the injury is unknown. thehill.com
Brooklyn, NY: Two men dead after jumping from elevated garage at Kings Plaza Mall in separate suicides
Two men died Friday after they jumped from the top of an elevated garage adjoining a Brooklyn shopping mall in separate suicides hours apart, authorities said. First, a 60-year-old jumped off the garage at the Kings Plaza Shopping Center at around 3 p.m., the NYPD said. Then, about four hours later, a second jumper, 59, plunged from nearly the same spot at the massive mall, officials said. Both men died soon after at Beth Israel Medical Center in Brooklyn, according to police. nydailynews.com

Armed Robber kills Store Owner, claims 'Self-Defense'
The widow of a Kansas gun-shop owner killed in a violent shootout with four armed robbers in January doesn't mince words when it comes to the issue of guns and the role they play in self-defense. "The fact of the matter is, society has gotten to the point where we have to defend ourselves," said Becky Bieker to KCTV-TV. But the very issue of self-defense has now thrown a wrench in the case against the man accused of killing her husband while robbing the Bieker's store in Shawnee, Kansas. De'Anthony A. Wiley claims he had no choice and was forced to return fire in "self-defense" while trying to flee the ensuing gun battle with the store's owner, Jon Bieker. Wiley claims after he communicated his intent to surrender, Bieker continued firing upon him and his three accomplices. Court papers say Wiley was shot in the spine and paralyzed, leaving him unable to escape. Wiley's attorney argues because he exhausted reasonable means to escape, he was allowed to use deadly force in self-defense. wnd.com
Darien, IL: Man faces Attempted First Degree Murder charges in Wal-Mart shooting
A suburban Chicago man faces felony charges in connection with a shooting that wounded one person inside a Wal-Mart store. Bradley I. Morris of Downers Grove is charged with attempted first-degree murder, aggravated battery with a firearm and aggravated unlawful use of a weapon. He's accused of opening fire Thursday evening after a fight at a Wal-Mart store in Darien, about 25 miles outside of Chicago. A man was shot in the shoulder and is expected to recover. wrex.com

Owasso, OK: GPS Device In Pill Bottles Leads To CVS Armed Robbery Suspect
Police say they arrested a drug store robbery suspect thanks to a GPS device inside the prescription pill bottles he took. Owasso Police say Grant Miller, 25, told employees he had a gun and stole prescription pain medications from the CVS Pharmacy at about 3 a.m. Police say the tracking device in the bottles led officers to Matthews' SUV and a chase began. Police said the chase ended when Matthews got out and ran. Police arrested him after a struggle. Police said they recovered the stolen medication and a .22-caliber handgun believed used in the robbery. They said the struggle injured both Matthews and one of the officers and both were treated at an Owasso hospital. news9.com
Aurora, CO: Police investigating Brinks Armored Car Armed Robbery at Walmart
Aurora Police reported that two suspects were being sought after an armored car robbery in Aurora. The alleged robbery occurred at 7 p.m. on Nov. 25 at the Walmart. Police said the two suspects entered the Walmart armed and waited for the Brinks armored car money delivery. Both suspects were reportedly wearing gloves, had their faces completely covered and had large hand guns. kdvr.com

Bartlett, TN: Shoplifter that tried to run over officer sentenced to 10 years
The man who tried to run over a Bartlett Police Officer with his car after getting caught shoplifting appeared before a judge on Friday for sentencing. Tavarius Jones entered an Alford plea on aggravated assault charges, and was sentenced to 10 years behind bars. Additionally, he pleaded guilty to theft over $500 and was given a four year sentence. wmcactionnews5.com

Lexington, KY: Man tries to Rob Customer inside Walmart
Police responded to a robbery call late Sunday morning at a Lexington Walmart. Authorities say Franklin Eugene Bond implied he had a weapon and attempted to rob another customer inside the store. The woman began to yell and scream very loudly. Walmart's loss prevention team called police and Bond was arrested. Police say the man did not have a weapon but was using his fingers inside of his shirt and posing it as a gun. lex18.com

Huber Hts, OH: Shoplifter pulls out Taser in Elder-Beerman robbery, followed by high-speed Police pursuit

Mission, TX: Second suspect arrested in connection with summer cell phone store robberies in Mission, Laredo, and Austin

Cortez, CO: Dollar Tree employee, and Criminal Justice major, arrested for $5,200 Deposit theft

Costco in Medford, OR investigating the theft of a $30,000 diamond ring

Zale's Jewelers in the Pierre Bossier Mall, Bossier City, LA was the victim of a Grab & Run on Friday night, $27,000 of merchandise stolen


Robberies and Burglaries

● Ace Hardware - Oxon Hill, MD - Armed Robbery
● Beauty World - Waco, TX - Robbery
● Casey's General - Sioux City, SD - Armed Robbery
● Checkers - Buffalo, NY - Burglary
● CheckSmart - Hampton, VA - Armed Robbery
● Clayton's Git & Go - Gregg, CO, TX - Armed Robbery
● Circle K - Lafayette, IN - Armed Robbery
● Costco - Medford, OR - Theft $30,000 diamond ring
● Country Fair - Erie, PA - Armed Robbery
● Cumberland Farms - Springfield, MA - Armed Robbery
● Dollar General - Richmond, VA - Armed Robbery
● Dunkin Donuts - Stanton, DE - Armed Robbery
● Family Dollar - Kentwood, MI - Armed Robbery
● Family Dollar - Port St Lucie, FL - Armed Robbery
● Hidden Lake Bottle - Columbus, OH - Armed Robbery
● Kwikfill - Tonawanda, NY - Armed Robbery
● Metro PCS - Pompano Beach, FL - Burglary
● Radio Shack - Tulsa, OK - Armed Robbery
● Subway - Fort Wayne, IN - Armed Robbery
● West Central - Wichita, KS - Armed Robbery
● Wawa - Lower Gwynedd, PA - Armed Robbery
● 7-Eleven - Kansas City, MO - Armed Robbery
● 7-Eleven - Naperville, IL - Armed Robbery


Featured Job Listings
Sponsored by NuTech National
Feature Your Job Here For 30 Days -
70% Aren't On the Boards
VP of Sales/Client Relations
More details coming soon
Confidential - Retained Search
Nationwide
Gus Downing
AVP Mgr of AP Operations
BJ's Wholesale Club
Westborough, MA
BJ's Wholesale Club

Director Store LP
Michaels

Irving, TX
Michaels


Dir LP
Sephora
San Francisco, CA
Sephora
Dir LP
True Religion Brand Jeans
Manhattan Beach, CA
True Religion Brand Jeans
LP Manager
Natural Grocers
Lakewood, CO
Natural Grocers
Sr Mgr Corp Investigations
US Foods
Chicago, IL
US Foods
LP Officer
Bi-Mart Corp.
Yakima, WA
Bi-Mart Corp.
Zone Mgr, LP & Safety
Lumber Liquidators
Pomona, CA
Lumber Liquidators
Zone Mgr, LP & Safety
Lumber Liquidators
Sandston, VA
Lumber Liquidators
Dir LP
A'GACI
San Antonio, TX
A'GACI
Dir Safety & LP
Harbor Freight Tools
Calabasas, CA
Harbor Freight Tools
Director, LP
Save Mart Supermarkets
Modesto, CA
Save Mart Supermarkets
VP AP & Global Facilities
lululemon athletica
Vancouver, BC, Canada
lululemon athletica
Dir AP
99 Cents Only Stores
Commerce, CA
99 Cents Only Stores
Dir LP
Pier 1 Imports
Fort Worth, TX
Pier 1 Imports
LP Dir
BevMo
Concord, CA
BevMo
Dir LP (Western Canada)
Walmart Canada
Calgary, CA
Walmart Canada
Director of LP
Pacific Sunwear
Anaheim, CA
Pacific Sunwear

Daily Job Alerts


Appearing One Day Only
View our Internet Jobs Archives here
AP & Safety Senior Specialist
Cabela's
Augusta, GA
Cabela's
AP Team Leader
Target
Victoria, TX
Target
AP Team Leader
Target
Salisbury, MD
Target
Regional LP Mgr
Family Dollar
New York, NY
Family Dollar
LP & Safety Supervisor
Bloomingdale's
Orlando, FL
Bloomingdale's
LP Supervisor
JC Penney
Chico, CA
JC Penney
Dept Mgr LP & Safety
Lowe's
Milford, OH
Lowe's
AP District Mgr - Overnight
Rite Aid
New York, NY
Rite Aid
LP Manager Hrly
Kmart
Livonia, MI
Sears Holdings Corp
LP Manager Hrly
Kmart
Bellingham, WA
Sears Holdings Corp
AP Manager
Sam's Club
Hudson, NH
Wal-Mart
AP Mgr in Training
Walmart
Lewisburg, PA
Wal-Mart
AP Mgr in Training
Walmart
Talladega, AL
Wal-Mart
AP Mgr in Training
Walmart
Madison, IN
Wal-Mart
AP Mgr in Training
Walmart
Altavista, VA
Wal-Mart
Area LP Mgr
AC Moore
Long Island, NY
LinkedIn
LP Asst Dept Mgr
Century 21 Dept Stores
Elizabeth, NJ
Century 21 Dept Stores



Home of the Industry's Original
On the Move
Sponsored by Civil Demand Associates
| | |
| --- | --- |
| | David Cohen, CFE was named Corporate Multi-Channel Asset Protection Manager, for Rent-A-Center. |
| | Levell Hedgspeth was promoted to Zone Manager, Loss Prevention - US South for Cracker Barrel. |
Post Your New Job or Promotion!
See all the Industry Movement


Your Career
Sponsor this section of the Daily
How to Perform Under Tremendous Pressure and Succeed Anyway Leaders can face tremendous amounts of pressure and obstacles, but it's critical that they know to handle it and perform better. Here are some great ways to handle pressure and still keep your performance levels high. Pressure isn't a threat

Success is at Your Fingertips if You Do These 9 Things Tee Major, exercise guru and trainer of military, Olympians and celebrities, knows what it takes to succeed. Here are his top nine tips on how to reach success and keep it, even when the going gets tough. Know the why

Last week's most popular articles--

7 Habits of People With Great Reputations Building a great reputation can lead you to success easier, but it doesn't happen overnight. It involves paying close attention to what you say and what you do. Here are some habits you can follow to build and strengthen your reputation. Stay true to your principles

5 Ways to Make a Good Impression in Less Than 30 Seconds The average human loses their ability to concentrate after just eight seconds, so when it comes to making a lasting impression, it's not easy. Here are some great strategies to stay memorable in less than half a minute. Tell a story that reveals the real you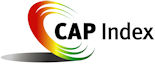 Tip of the Day
Sponsored by Vector Security
Dress the Part, and It's Easier to Walk the Walk
The way we dress affects the way we feel. And the way we feel affects our ability to get stuff done and influence people. Call it superficial if you want, but researchers have a different name for the link between what we wear and how we feel: enclothed cognition.

For anyone who sees people as part of the job or wants to influence the behavior of others, the way we dress does matter. So let's not kid ourselves. First, people judge us, at least in part, by how we dress. Second, what we wear affects how we feel about ourselves.

One other reason for dressing the part: When we're getting ready to perform a task, a good deal of the work starts with putting ourselves in the right place mentally. For instance, when I dress up to give a talk, it reminds me that I'm there to perform an important function. People have paid money to see me in person, and I need to "show up," both physically and mentally, to show respect. Dressing nicely matches their expectations and it makes me feel good. Both things help me perform better as a speaker.

It would be to dismiss this as shallow or silly. But for the next week, try giving yourself permission to think about what you wear and how it makes you feel, so you're putting your best foot (or boot) forward at all times. We even have a fancy name for it now. It's science! nytimes.com

Just a Thought,
Gus





Upcoming Events
---
Recruiting?
Get your job e-mailed to everyone... everyday
Post on our Featured Jobs Board!
Reach your target audience in 2016 every day!
Request our 2016 Media Kit
update account / change e-mail
unsubscribe FEEDBACK
www.downing-downing.com

Advertise With The D&D Daily




36615 Vine Street, Suite 103
Willoughby, OH 44094
440.942.0671
copyright 2009-2019
all rights reserved globally