The D&D Daily Mobile Edition
December 8,

2014



The LP Industry's #1 News Source - Informing, Educating and Instilling a sense of community


Spotlight on Leadership

Family Dollar Loss Prevention names Checkpoint Systems 'Departmental Vendor of the Year'
Checkpoint rolling out EAS systems chain-wide at Family Dollar


Checkpoint was recently tapped by Family Dollar's Loss Prevention Department as 'Departmental Vendor of the Year.' Selected based on a variety of factors, Checkpoint has been instrumental in assisting with shrink reduction, delivering upstream merchandise protection strategies and customer focus. Since partnering with Family Dollar in 2012, the company has successfully deployed EAS systems to more than 6,500 locations, with a chain-wide rollout completion date slated for early 2015.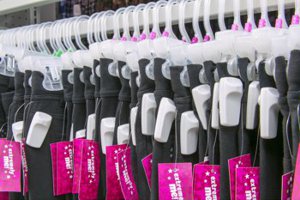 EAS Hard Tags on Pants in Stores


Additionally, Checkpoint has dedicated significant account resources to manage the deployment, assist with training efforts and improve in-store tagging compliance. With the help of Checkpoint, Family Dollar anticipates ongoing shrink reduction and product innovation in the future.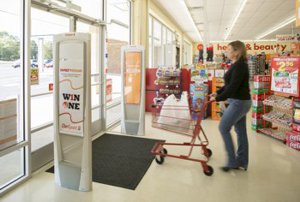 Customer exiting store with trolley
through EVOLVE P10 at Family Dollar Store

Read more on the Family Dollar EVOLVE story in the NRF Article from January 2014.



News Brief
Sponsored by WG Security Products, Inc.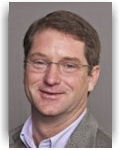 Rob Stark was promoted to Senior Director Strategy & Support - Asset Protection/Risk Mitigation for Sam's Club. Rob was previously the Senior Director of Asset Protection, Safety and Compliance West Division for the retailer before earning this promotion. He has been with Sam's Club since 1993 where he started as a Market Asset Protection Manager and moved his way up where he earned such positions as AP Operations Manager and Senior Manager Asset Protection. Rob also worked at Mervyn's as a Field Investigator and at Macy's as a Senior Security Manager. He earned his Bachelor of Arts degree in Criminal Justice - Social Science from Michigan State University. Congratulations Rob!

For Fifth Day, Hundreds Protest Grand Jury Decision in Garner Case in NYC Hundreds gathered on Sunday for a fifth night to protest a grand jury's decision not to indict a police officer who killed an unarmed black man on Staten Island in July. About 250 protesters convened near Union Square around 6 p.m., then marched to Grand Central Terminal and lay down on the transit hub's main concourse. A column of police officers shadowed the marchers. The police made arrests, although officials said they could not confirm how many had been made before midnight. For weeks, thousands have protested across the country following separate grand jury decisions regarding the deaths of black men at the hands of white police officers. nytimes.com

Whole Foods and Radio Shack looted during Protest in Berkeley, CA Sunday's protest began peacefully on the University of California, Berkeley, campus but eventually grew rowdy and spilled into Oakland. Activists made their way onto a freeway and blocked traffic. The California Highway Patrol said officers fired tear gas after protesters targeted them with rocks and bottles and tried to light a patrol vehicle on fire. Police also said explosives were thrown at officers, but there was no information immediately available on how potent they were. The San Francisco Chronicle said that at about midnight, there were still a few hundred people on the streets. At one point, the Radio Shack on Shattuck at Dwight Way was ransacked. Later, a Whole Foods store on Telegraph was looted, with people taking and passing around bottles of champagne. startribune.com
Apple Stores Become The Place For Protests
Scores of people protesting the death of a New York City man at the hands of police marched into the Fifth Avenue Apple retail store Friday night, walked around the store for several minutes, and then held a "die-in" to commemorate the man's life. The visit, along with several others over the last four years, seems to signal a change in how protesters bring attention to their causes, using high-visibility Apple stores as their targets instead of taking direct political action. Over the past five years Apple's stores have been visited by protesters representing labor unions, corporate tax objectors, advocates for minority hiring and China factory working conditions, and even zombies. ifoapplestore.com

Brooklyn Domino's pizza mobile app being used to test stolen credit card numbers - 2,000 attempts in last month - Is Your App Next? Officers contacted Domino's, and a bigger story came into focus, a curious blend of high-tech fraud and street-level word of mouth. In short, thieves working through lists of stolen credit card numbers were using a smartphone app that orders pizza to see which numbers still worked. When they found a number to be valid, authorities said, the thieves used it to order bigger-ticket items online - while people in pockets of Brownsville and East New York in Brooklyn ate the pizzas. One of the many kinds of identity theft is the black-market sale of stolen credit card numbers. No card is necessary: just the number and the three-digit security code that goes with it. A thief buys a list of those numbers. The next step is to see which ones have not been canceled. In Brooklyn, news spread of a way of doing this. "Word of mouth, social media," he said. "It flies." Several people with no apparent connection to one another were using a Domino's smartphone app to order pizzas - lots of pizzas, up to $50 per order - in order after order. Investigators, working with a Domino's loss-prevention office, were able to determine which recent orders had been paid for with stolen credit card numbers. Days or weeks later, the rightful owners of the cards - "from all over the country," Inspector Gulotta said - noticed that they had seemed to have bought a lot of pizza in Brooklyn, and contested the charges. Domino's was left to pay the credit cards back for its own pies. The police investigated the smartphones used in the pizza sales and found evidence of the scheme: a pattern of many unsuccessful credit card purchases - denied because the cards had been canceled - followed by a successful buy. This account has tried 50 attempts," Inspector Gulotta said of one phone. "Two thousand attempts in the last month." Chief Harrington said it was believed that some of the pizzas were sold on the street. "There is a secondary market for pizza," he said. The officers were able to identify the phones that placed the orders, and in a two-day sweep that began on Nov. 13, they arrested 14 people and charged them with petty larceny or identity theft or both. The suspects were male, with one exception, and predominantly from Brooklyn. The median age was 18. Editor's Note: Remember Red Box's Streaming Video business was literally run out of business because of this, as reported in the Daily. nytimes.com

Retailer's data breaches could get 'ugly' - Especially with EMV around the corner Cyberthieves are smarter and more efficient at breaking into retailers' networks and stealing consumer data, and some credit card companies are ratcheting down fraud protection to speed transactions during the shopping rush. "It's the perfect time to get boatloads of credit cards in one shot," said John Kipp, chief operating officer for security firm Sera-Brynn. "The holiday season is a wonderful time for criminals." According to a study by Cambridge, Massachusetts-based security firm BitSight Technologies, which analyzed the risk of a breach at 300 large retail companies, 58 percent of retailers are less secure than they were a year ago because more hackers have been getting inside their firewalls and stealing data, often quicker and more stealthily than they were before. "Compared to two years ago, I would say that not much has changed except the urgency by the criminals," said Martin Ferenczi, president of North American operations for Oberthur Technologies, a digital security company. detroitnews.com

New Florida data breach law impacts retail stores - Also covers 'disposal of customers records' - Watch out for dumpster divers Watch out, retailers with stores in Florida. The Florida State Legislature has tightened controls over businesses for data security breaches. Effective July 1, 2014, the new Florida Information Protection Act (FIPA) will impact your business and how you handle data breaches. The Act requires each covered entity and third-party agent to take reasonable measures to protect and secure data in electronic form containing personal information. Notice is required to the department of legal affairs for any breach of security involving 500 or more individuals in Florida. Notice is also required to each individual in Florida whose personal information was accessed, or is reasonably believed to have been accessed, as a result of the breach. Notice is additionally required to consumer reporting agencies in the event of a breach involving more than 1,000 individuals at a single time. Third-party agents who contract to maintain, store or process personal information should be mindful of the new notice provisions requiring them to notify the covered entity no later than 10 days following determination of a breach of security. The new law requires reasonable measures to dispose or arrange for disposal of customer records containing personal information when the records are no longer to be retained. chainstoreage.com

Mall traffic down 11% over last three months
Currently about 8 to 10% of what people buy happens on the Internet, and that's still a small part of the overall retail picture, though online activity is rapidly growing. "Five years ago, the Internet represented 3 or 4% of sales. In the next five years it could be 15 or 20% of the overall picture." A-listers represent roughly 20 to 25 percent; B and C properties, which are experiencing greater traffic declines, represent about 75 percent, and of that group, half are marginal. "A side effect of the lower footfall is that conversion rates, on average, are slightly higher than last year, indicating that people who do go to the mall are slightly more likely to buy something." wwd.com

Dollar Tree expects Family Dollar deal to close by February

In Case You Missed It...
New wave of credit card fraudsters opt for in-store pickup option - 'Site to Store' Becomes 'Fraudster at Your Door' Taking advantage of the loosened security that comes with the holiday gift-buying rush, recent traffic on underground card fraud websites indicates that payment card fraud rings are using data from major retail system breaches in a campaign of fraudulent online purchases. But instead of directing the shipments to drop points that might draw the attention of fraud detection algorithms and law enforcement, they're taking advantage of the latest "gotta have it now" approach to online shopping-the "in-store pickup" option. Some of the new fraud campaigns this year are targeting major retailers with in-store pickup options. arstechnica.com
Quarterly Same Store Sales Results
Ingles Markets Q4 up 0.9% with total sales up 1.7%
Belk Q3 down 0.1% withy total sales up 0.1% - with e-commerce sales up 44%
Sportsman's Warehouse Q3 down 6.2% with sales up 4.3% due to new stores
Canada's Le Chateau Q3 down 9.7% with sales down 11%

Last week's most popular news article --

How a Master Shoplifter Nick Named 'Toys R Us' - Stole Thousands of Dollars' Worth of Merchandise - He's Back Out and Hitting Again? Michael Pollara is a Shakespeare of shoplifting, a maestro in the criminal art. The 46-year-old has strolled out of hundreds of stores with at least $1 million dollars' worth of merchandise over the course of his criminal career, according to Florida authorities. Easter Island, China, Africa-Pollara claims to have traveled around the world 25 times. Pollara would hit toy stores, pharmaceutical stores, department stores, shopping mall specialty stores, just to name a few, according to police. He admitted to police that he worked with many "fences" -- a name for criminals who traffic stolen goods, but he also sold some of what he stole on eBay, and he had shoplifting down to a science. Pollara's downfall was that he repeatedly used several of the same frequent customer cards in his shoplifting forays, which eventually led to Toys "R" Us building a case against Pollara, which they brought to Sgt. Rich Rossman of the Broward County Sheriff's Office. yahoo.com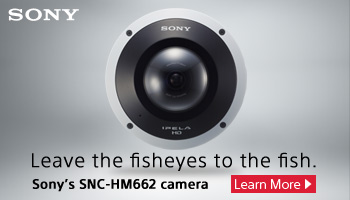 All the news - One place - One Source - One Time
The D&D Daily respects your time
& doesn't filter retail's reality
Report Your News!
(content subject to approval)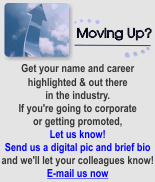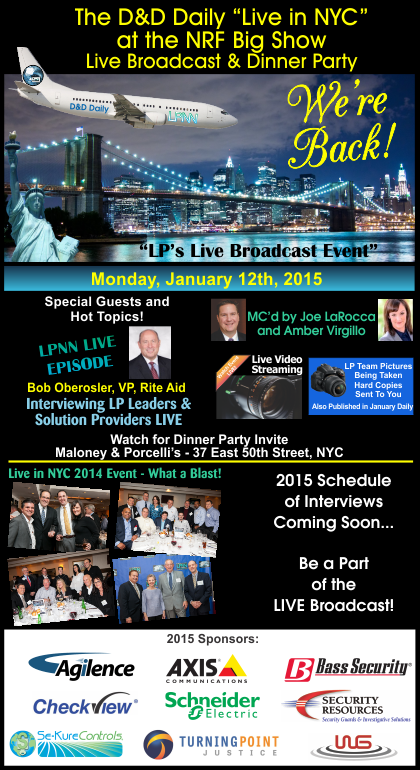 Loss Prevention News Network

Leadership & Development Series:
Dan Doyle, Chief Human Resources Officer, Beall's, Inc.

His story, advice and vision of tomorrow's successful LP executive profile


Newly inducted into the NRF's honorary "Ring of Excellence," Dan Doyle, Chief Human Resources Officer at Beall's Inc., provides his vision of leadership as a 25+ year veteran of the LP industry. Describing loss prevention, at its core, as a "people business," Dan talks about the difference between passion and emotion and how maintaining an even keel helps one navigate the unpredictable nature of the retail business.
---
In this LPNN Quick Take, Amber meets up with Protection 1's Rex Gillette, the VP of National Accounts Retail. Hear from Rex about Protection 1's breaking news and how they keep their staff's skills sharp and in the know.




Joan Manson

Sponsored By:


Bass Security





Sponsored By:



Keith White & Michael Nelson

Sponsored By:


Dan Faketty and Professor Bob Hanson

Sponsored By:


The NRF's LP Legislative Committee, a National Update





Jeff Fulmer & Jon Gold


Sponsored By:


Preparing - Training - Responding to the Active Shooter





Rich Mellor


Sponsored By:

Cyber Security's Increasing Impact on Retail & the Role of Loss Prevention

Tom Litchford
Sponsored By:

Stan Welch, VP of LP, JCPenney



Sponsored By:



In case you missed it ...
Click here to view all the episodes from
"Live in Ft. Lauderdale at the NRF LP Show."

Solution Providers, have a video or commercial you want to publish? Contact us.



e-commerce

Sponsored by The Zellman Group
Biometric smartphones vulnerable to cyber fraud & targeted ads An ex-GCHQ chief says he has serious security concerns regarding the use of biometric data in smartphone devices like Apple's iPhone 6, warning users they could be vulnerable to cyber criminality and targeted advertising. The ex-GCHQ chief expressed concern that corporate firms' use of biometric technology could result in tech firms like Google targeting advertising at smartphone users. Biometric engineer Ben Fairhead was also questioned by the Commons Science and Technology Select Committee on the risks associated with biometric information. As to whether fingerprints could be faked in elaborate cyber-fraud schemes, Fairhead said there was a wealth of scientific research centered on fraud-proofing biometric technology. The engineer said multiple means of deciphering whether a finger used for a fingerprint was real, currently exist. Despite this advanced technology, however, biometrics are vulnerable to "spurious results" and cyber-criminality, he said. With respect to cyber fraud, Fairhead warned criminals are currently adding iron filings to prosthetic fingers to replicate conductivity levels found in human skin. rt.com

PCI Kills Retail Holiday Rush
Retailers feeling the rush of a Black Friday weekend high shouldn't forget they're also facing a major buzzkill on New Year's Day: As of Jan. 1, they'll face a new version of the Payment Card Industry's security requirements, according to Crain's Chicago Business. The PCI Data Security Standard version 3.0 still requires physical protection of point-of-sale devices, networks and servers, but new rules also focus on securing the data itself via improved password protocols and more specific firewalls. PCI 3.0 also piles on the complexities for small and midsize merchants who use a third-party provider to handle payment cards. With the new rules, merchants are no longer off the hook and are responsible for the payments process they're outsourced. pymnts.com
"Fraud is not a person - it is a dynamic grouping of statistics that deviate from the norm."
Stuart B. Levine, CFI, CFCI
CEO, The Zellman Group & Zellman Fraudnet


ORC News
Sponsored by Security Resources
Fraud Ring Leader fugitive arrested in Tampa after one year on the run - Put key loggers on terminals in International Plaza - $650,000 in gift cards Michel Lermos-Hernandez was first charged in May 2013 with orchestrating a fraud ring that affected more than 1,000 identity theft victims and stole more than $650,000 from financial institutions by putting key loggers on credit card terminals in locations at International Plaza, including the Haagen-Dazs ice cream store. The loggers stored credit card information, which the ring then used to create counterfeit cards, authorities said. Lermos used blank credit cards, embossing machines, and magnetic stripe re-encoders and also sold stolen account numbers to others, including co-defendant, Viviana Reyes. Officials said Lermos gave counterfeit cards to co-conspirators, including his sister, Norma Cabezas-Hernandez, his girlfriend, Danay Crespo-Rodriguez, as well as including Lazaro Rodriguez and Abel Osorio-Cuok, who used the cards to buy electronics and gift cards at Tampa area stores. Reyes paid the conspirators cash for the merchandise and then sold it at a discount, according to the U.S. Attorney's Office. The co-conspirators have all been convicted and given sentences ranging from 12 years in prison for Reyes to five years probation for Osorio-Cuok. Crespo-Rodroguez received seven years in prison, while Rodriguez was sentenced to three years and one month behind bars. tbo.com

4 busted hitting Walmart store in Silver Spring Township, PA. - Stolen merchandise from another retailer recovered Police reported the foursome arrived Saturday at the Wal-Mart, located in the 6500 block of Carlisle Pike. Two were immediately recognized by store security as the same people who committed "suspicious acts" at the same Wal-Mart days earlier, police said. The foursome split into pairs in the store, with one pair loading merchandise into a shopping cart and taking it out of the store without paying for it, according to police. The second pair then exited the Wal-Mart with additional stolen items. The merchandise was later recovered, as well as drug paraphernalia and merchandise stolen from another retail store, police said. pennlive.com

ORC Female Duo buying gift cards with stolen credit cards at Stop & Shop in Plainville, Mass. Two women face charges for allegedly obtaining hundreds of dollars of gift cards from Stop & Shop with stolen credit cards and using them at Target before they were caught. Sarah DeLouis 23, and Beatrice Calixte, 21, both of Boston, are charged with multiple counts in Wrentham District Court of credit card fraud, receiving stolen property and larceny. They were arrested Sunday when police learned that the suspects had been in Target, purchasing merchandise and gift cards with different credit cards. Police seized several thousands of dollars in gift cards and alleged stolen property from inside their rental car. The gift cards and receipts from several area Stop & Shops and other stores were also recovered, police said. thesunchronicle.com
Police believe ORC male duo targeting CVS for retail thefts in New Garden, PA More than $3,000 worth of cosmetic products were stolen Wednesday from a pharmacy in the 700 block of Newark Road, police said. Investigators said store employees told them it was the sixth similar theft targeting CVS stores in the area recently. Police released surveillance images taken from the store and asked that anyone who may recognize the suspects or who has information about the theft to contact police at 610-268-2907, extension 222. dailylocal.com
Norfolk, VA Federal Prosecutor want maximum sentence for 2 women in Military id theft and $180,000 credit card fraud The last time prosecutors took Sheila Clark Lewis before a federal court, she earned a conviction for stealing the identities of military personnel for personal gain, according to court documents. This time, prosecutors say, she changed her approach: The 56-year-old Suffolk resident stole the identities of medical patients. Lewis - who was sentenced in 2009 to 4-1/2 years in prison - is set to be sentenced today on one count each of wire fraud and aggravated identity theft. Prosecutors plan to argue for a sentence of five years and five months, the top end of federal guidelines. According to court documents, Lewis and Thompson conspired from October 2012 through September 2013 to steal the identities of at least 200 medical patients. They used the information to access existing credit lines and open new ones at various department stores - usually Sears, Kmart and Kohls. Thompson obtained the victims' names, Social Security numbers and birth dates from her place of employment, which prosecutors described as a "telephone answering and messaging service utilized by local doctors and medical practices." Most of the purchases - which totaled about $30,000 - were for clothing, computer games and gift cards, documents said. The scheme echoes another perpetrated by Lewis and her husband between 2000 and 2006 in North Carolina. She pleaded guilty in 2007 to charges of conspiracy to commit wire fraud, wire fraud and aggravated identity theft. Her husband was convicted of similar charges. In that case, Lewis stole identities from about 80 members of the military, documents said. The total loss was more than $180,000. hamptonroads.com

Brazen thefts by 'Rainbow Girls' at high-end retailers in San Francisco Thefts at San Francisco's swankiest stores have reached an epidemic level, as bad guys and bad gals grab high-end fashion items with near-impunity - with the "Rainbow Girls" leading the way. "They come in a groups of four or five and they go right for the Ferragamos," said Ken Peterson, a salesman at Arthur Beren Shoes on Stockton Street, which has been hit repeatedly. Police tell us the "Rainbow Girls" - who get their name from their bright attire and dyed hair - are actually about three independent groups of women in their teens and 20s. The cops say they swoop into stores in the Union Square area, grab high-end goods and exit like running backs, plowing over anyone in their path. "They seem to get high off of it," Peterson said. "They know they will be gone by the time the police arrive." Police reports show that thieves fitting the Rainbow Girls' description hit Neiman Marcus on Stockton Street on Nov. 7 and made off with two jackets worth $1,000 apiece, 21 Burberry scarves worth a total of $9,970 and other goods for a total take of about $29,000. The next day, they hit Armani on Post Street for about $10,000 worth of stuff. sfgate.com
ORC male hitting Walmart for six months finally busted in Alpena, Michigan

NY man sentenced to 24 months in prison for using stolen credit cards to buy $172,661 of gift cards at Target and Walmart stores in Providence, R.I.

Five suspects in Buffalo, NY charged with forgery and possession of stolen property

Burglars break into Target, steal iPads in Hummels Wharf, PA

Two Kohl's Shoplifters arrested after stealing more than $1,000 worth of merchandise in Pembroke, MA
Do you have an ORC case to share?
Share your ORC news and help the industry grow

Retail Crime News

Sponsored by NuTech National
Memphis Cargo Theft Task Force recovers $700,000 of Nike's LeBron James new tennis shoes in stolen tractor trailer - 1 of 7 task forces in U.S. In November, a trailer full of new, pre-released LeBron James shoes made by Nike was stolen in the Memphis area where Nike has a massive distribution center. As a worldwide distribution hub, Memphis is often ground zero for cargo thieves. If somebody wants something, it can be stolen and there is a market for it," said Memphis Police Department Detective James "Drew" Harden, the police department's representative on the Memphis Cargo Theft Task Force. The Task Force is comprised of representatives from the FBI, Memphis Police Department, U.S. Marshals Service, Shelby County Sheriff's Office and the Tennessee Highway Patrol and is one of seven task forces the FBI has tasked nationwide with policing the activity. Next fall, Memphis will play host to a national cargo theft conference with more than 300 representatives from law enforcement agencies from across the U.S. After stealing the cargo, the thieves have to sell their goods and reach out to their own distribution chain, hawking their stolen merchandise on the Internet, to mom-and-pop convenience stores or to trusted friends. "To me, it is the very definition of organized crime," said Harden. "These cargo thieves are local crews and crews that travel the country." From Oct. 1, 2013, to Sept. 30, 2014, the Memphis Cargo Theft Task Force made 60 arrests, up from 45 the year before. Around $3 million in property was recovered or seized, along with $400,000 in cash. Arrests can often trigger federal prosecutions because interstate commerce is involved. memphisdailynews.com

Steelton, PA., man busted stealing tractor trailers filled with $416,500 worth of merchandise in Lower Swatara Township - Investigation ongoing A Steelton man was arrested Thursday after he stole tractor-trailers full of merchandise in 2013, according to a news release from Lower Swatara Township Police. The thefts totaled $416,500, police said. A preliminary hearing is scheduled for Dec. 10. The investigation is ongoing and anyone with information is asked to contact Lower Swatara Township Police or the Dauphin County Criminal Investigations Division. fox43.com

Kansas City Woman found fatally shot in Lowe's parking lot identified; person of interest in custody The family of a 29-year-old Bonner Springs woman killed outside a Lowe's home improvement store says she knew the shooter, and he has turned himself in. The woman gunned down has been identified as Janet Billings. Officer Thomas Tomasic, a spokesman for the Kansas City, KS, Police Department, said police responded about 12:30 p.m. Sunday to reports of gunfire in the south end of the store's parking lot at 6920 State Ave. "We don't believe this was a random act," Tomasic said. Lowe's patrons and employees felt shaken by the death. kctv5.com

Garden City, KS Police identify man fatally shot outside Dillons Grocery store Police have identified the victim of a fatal grocery store parking lot shooting in western Kansas. Garden City Police say 32-year-old Jeremy Pascascio of Garden City was killed Saturday afternoon at the Dillons store. They say a 21-year-old Wichita man has been arrested and faces a first-degree murder charge in the killing. Police say the suspect and a woman were in a car when Pascascio approached the vehicle. They say the suspect used a handgun to shoot Pascascio during a verbal argument. Officers found him with gunshot wounds to his upper body. He was transported to an area hospital where he was pronounced dead. They found the suspect at a local YMCA. dailyjournal.net

Burglary Suspect shot by Cañon City, CO Police; Officer stabbed during arrest Canon City police officer opened fire on an alleged burglar Saturday night. According to Canon City Police Department, police were called to an armed robbery at a local police supply store on Main Street. When officers arrived to the scene, the alleged suspect fled on foot. The suspect was located about four blocks away from the scene by an on-duty Canon City patrol officer. Authorities say an altercation occurred in which the suspect was able to stab the officer in the upper arm, forcing the officer to open fire on the suspect. Officials say the officer shot the suspect in the torso. Both the officer and the suspect were taken the hospital for treatment. fox21news.com

LAPD Officers fatally shoot man outside Hollywood mall As shocked tourists looked on, Los Angeles Police Department officers fatally shot a man Friday night they said had a knife outside the bustling Hollywood and Highland shopping complex. Tourists and others said they scattered amid the gunfire. The LAPD posted photos on Twitter showing the knife officers said they recovered at the scene, saying it belonged to the man they shot. The department also urged witnesses to the incident to call police. Police said the shooting occurred about 7 p.m. after LAPD's Hollywood Division received a report of an assault with a deadly weapon. The suspect was taken to the hospital in critical condition, police said. latimes.com
Meineke Car Care Center Manager pulls gun on Robbery suspect It was a dangerous, yet heroic action by a local store manager today during an attempted robbery, when the manager pulled a gun out at the suspect. Fargo Police say 32-year-old Eugene Fredrick Quinnett went in store and was digging around behind the counter. A manager questioned him and Quinnett put his hands in his jacket and indicated he had a gun. The manager then pulled out his own gun and Quinnett ran. Thanks to a good description of Quinnett -- police were able to locate him at a local motel. wday.com

Winter Haven, FL Police Searching for Suspect in Violent Walmart Armed Robbery Police are trying to identify a man who pistol-whipped two Wal-Mart liquor store clerks Friday afternoon during an attempted armed robbery. Surveillance footage shows the man walk into the liquor store at 7450 Cypress Gardens Blvd. about 12:30 p.m. and pistol-whip one clerk, a 75-year-old man, and then another nearby clerk, a 50-year-old woman, Winter Haven police said. The footage shows the robber put a small item on the counter to be scanned then pull out a gun. As the older clerk tries to open the drawer, the robber pistol-whips him on the side of his head, which knocks him to the ground. In the footage, the robber demands the female clerk open the drawer, which she tries to do as he fidgets, then pistol-whips her head and slaps her before rushing off without money. Both clerks were taken to Winter Haven Hospital, where they were treated for cuts on their heads, and both are expected to make a full recovery, police said. theledger.com

Arson Suspected In Falmouth, MA Fabric Plus and Dollar Tree store Fires Officials are investigating two suspicious fires started in Falmouth early Monday morning. A two-alarm fire was reported at 12:50 a.m. at Fabric Plus on Spring Bars Road, Falmouth Fire Capt. Greg Clements told WBZ-TV. Nearby houses had to be evacuated and the building was a total loss. Another fire started at about the same time at the Dollar Tree at Falmouth Plaza a few hundred yards away, Clements said. That fire was knocked down by the sprinkler system and caused minor fire damage and water damage in the business. There were no injuries reported in either fire. cbslocal.com

Kranich's Jewelers in the Logan Valley Mall, Altoona, PA the victim of a $1 Million Smash and Grab robbery The Police are still looking for the suspects they say are responsible for robbing an Altoona area jewelry store more than one week ago. The Police believe these men are responsible for similar crimes in several states. On Wednesday, November 26th, three men walked into Kranich's Jewelers in the Logan Valley Mall with hammers and smashed open a jewelry case. The Police say taking they took sixteen Rolex watches. The men are accused of stealing about a quarter of a million dollars worth of Rolex watches from the Logan Township jeweler. fox8tv.com

SUV slams into Walgreens in ATM theft attempt in Gresham, OR An SUV backed into the front doors of a Walgreens in Gresham in an attempt to steal an ATM. The attempted smash-and-grab happened around 3:40 a.m. at the Walgreens on 162nd and Glisan, authorities said. A dark blue Isuzu Trooper backed into the front door two or three times until they broke through. Investigators said the robbers spent less than one minute at the ATM, and it is unclear at this writing if anything from the ATM was taken. koin.com
Man suspected in multiple Rent-A-Center heists sought in Texas A man suspected of multiple thefts and robberies at Rent-A-Center stores around Houston is sought by police and now, after an alleged robbery in a store, his face was captured on camera. The robbery happened on September 10 in the 5300 block of West 34th Street. Authorities say witnesses told them a man took two phones and ran out of the store. An Employee confronted the man, but he managed to get away. abc13.com

Two wanted in Thanksgiving night attempted theft at Sears in the Capital City Mall

Melbourne, Australia: Thieves smash into Chanel store, steal handbags and luxury items

Rocky Mountain, NC Woman charged with selling over $200,000 in counterfeit merchandise

Two men wanted for $250,000 jewelry store Smash & Grab in Brooklyn on Friday

Sears Smash-and-grab leaves Saanich, BC short TVs, vacuums

Corpus Christi, TX Police Investigating Counterfeit Money Scam at Walmart

Indictment issued in Dunkin' Donuts Employee theft case in Lee Co, NH

Kay Jewelers in Waterford, CT the victim of an Armed Robbery

Kay Jewelers in the Mayfair Mall, Wauwatosa, WI the victim of a Distraction Theft; Diamond earring were stolen from a showcase, valued at $7299


Robberies and Burglaries
● AMPM - San Diego, CA - Robbery - clerk injured
● Amazing Styles and Beauty Supply - Des Moines, IA - Robbery/ Assault
● AT&T - Fresno, CA - Armed Robbery - employee assaulted
● Book's Market - Scott Twp, PA - Armed Robbery
● Boost Mobile - La Blanca, TX - Burglary
● Check into Cash - New Orleans, LA - Burglary
● CVS - Cherokee Co., GA - Armed Robbery
● Delta Express - Nashville, TN - Armed Robbery
● Discount King - Phoenix, AZ - Armed Robbery - suspect arrested
● Dollar General - Lowe Allen Twp., PA - Theft
● Dollar General - London, KY - Robbery
● Dollar General - Acworth, GA - Armed Robbery
● Family Dollar - Burlington, NC - Armed Robbery - shots fired
● GameStop - London, KY - Robbery
● Hollywood Store and Deli - St. John's MI - Armed Robbery
● Kmart - Holyoke, MA - Burglary
● Last Mini Mart - Butler Co, PA - Armed Robbery
● L.E. Firearms - Indianapolis, IN - Burglary - 3 arrested
● Marie's Mini-Mart - Paradise, CN - Armed Robbery
● McFiny's Convenience - Billing, MT - Armed Robbery - 2 arrested
● Meijer - Canton, MI - Armed Robbery
● Pilot - Nashville, TN - Armed Robbery
● RaceTrac - Ft Myers, FL - Armed Robbery
● Rite Aid - Wyandotte, MI - Armed Robbery - 2nd in 3 days
● T-Mobile - Hempstead, NY - Armed Robbery - 3 arrested
● Turkey Hill - Ashland, OH - Armed Robbery
● Walgreens - Burglary - ATM theft
● 7-Eleven - Beaumont, TX- Armed Robbery
● 7-Eleven - Glen Burnie, MD -Armed Robbery
● 7-Eleven - Albuquerque, NM - Armed Robbery - clerk shot




Featured Job Listings
Sponsored by Cam Connections
Feature Your Job Here For 30 Days -
70% Aren't On the Boards
VP of Sales
Checkview
Chanhassen, MN
Checkview
Sr. Director, Field LP
Ross Stores
Dublin, CA
Ross Stores
Director of LP
Tourneau
New York, NY
LinkedIn
LP Manager
Disney
Anaheim, CA
Disney
Market AP Specialist
REI
Bay Area, CA
REI
National Account Executive
Checkview
Northeast Region
Checkview
National Account Executive
Checkview
United States
Checkview
Corporate Investigator
Confidential
San Francisco Bay, CA
Confidential
National Account Manager
Vector Security, Inc
TBD
Vector Security, Inc
Supervisor LP DC
Ascena Retail Group
Greencastle, IN
Ascena Retail Group
AP Agent
Ralph Lauren
Sunrise, FL
Ralph Lauren
LP Agent
JONS Markets
Los Angeles, CA
JONS Markets
National Account Mgr
Confidential
Northeast
Downing & Downing

Limited Time Only - Post Your Multi-Unit LP jobs for FREE - Learn More Here

Daily Job Alerts


Sponsored by Cam Connections
Appearing One Day Only
View our Internet Jobs Archives here
District LP Specialist
Forever 21
San Diego, CA
Forever 21
AP Manager
Home Depot
Phoenix, AZ
Home Depot
LP & Safety Spec
Lowe's
Chantilly, VA
Lowe's
LP & Safety Spec
Lowe's
Millington, TN
Lowe's
LP & Safety Spec
Lowe's
Marlboro, NJ
Lowe's
AP Manager
Sam's Club
Las Vegas, NV
Wal-Mart
AP Manager in Training
Walmart
Edison, NJ
Wal-Mart
AP Manager in Training
Walmart
Denver, CO
Wal-Mart
AP Manager in Training
Walmart
Tucson, AZ
Wal-Mart
AP Manager in Training
Walmart
Albuquerque, NM
Wal-Mart
AP Manager in Training
Walmart
Mountain Grove, MO
Wal-Mart
AP Manager in Training
Walmart
Castle Rock, CO
Wal-Mart
AP Manager in Training
Walmart
Grand Prairie, TX
Wal-Mart
AP Manager in Training
Walmart
Greenacres, FL
Wal-Mart
Multi Unit LP Manager
Kmart
Lexington, SC
Sears Holdings Corp
LP Manager Hrly
Kmart
Clearwater, FL
Sears Holdings Corp
LP Manager Hrly
Kmart
Philadelphia, PA
Sears Holdings Corp
LP Manager Hrly
Sears
Greenville, NC
Sears Holdings Corp
AP Team Leader
Target
Monroeville, PA
Target
AP Team Leader
Target
The Villages, FL
Target
ETL Assets Protection
Target
Salinas, CA
Target
ETL Assets Protection
Target
Salem, NH
Target
LP Manager
Macy's
West Nyack, NY
Macy's
LP Manager
Macy's
Milford, CT
Macy's
LP Manager
Macy's
Waterbury, CT
Macy's


Home of the Industry's Original
On the Move

Rob Stark was promoted to Senior Director Strategy & Support - Asset Protection/Risk Mitigation for Sam's Club.
Ron Horn was promoted Region Manager of Training & Investigations for Sears Holdings Corporation.
Ramon Jara was named Senior Area Loss Prevention Manager for Ross Stores, Inc.
Post Your New Job or Promotion!
See all the Industry Movement


Your Career
Sponsor this section of the Daily
5 Tips To Make Employee Evaluations More Productive than Painful Performance evaluations don't have to be a painful experience for both employee and manager. They help employees understand where they can improve and how you are interested in their future. Here are some tips to use to knock your next employee evaluation out of the park. Do your homework
Understanding When to Give Feedback
Knowing when the appropriate time is to give constructive criticism is as important as how you deliver it. Feedback is going to be more positive when its focus is on a changeable behavior and when its delivery is well timed. Hare are some tips on when you should provide some input. Reward good work
Last week's most popular articles--


10 Self-Sabotaging Behaviors That May Be Holding Your Career Back Do you feel like you're not getting anywhere? It could be that your behaviors are getting in the way of your goals. Make sure you don't do these ten things or you'll get looked over for that raise or promotion. Don't be Superman
Mentor or Best Friend: Which Management Style is Best? Today, some managers are becoming mentors, helping employees reach their full potential while the millennial generation of managers are leaning toward managers as friends leadership style. Which is best? Both have benefits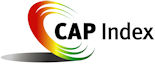 Tip of the Day
Sponsored by Vector Security
Owning your mistakes is a critical element of self development. For without ownership how can anyone truly grow and change. Having the courage to face it and admit it and discuss it leads to respect and a sense of trust from those around you. To deny or to ignore merely feeds a lack of confidence not just from the group around you but also in yourself as well. Because at 2 am there is no denial and once revealed it stays with you.

Just a Thought,
Gus







Upcoming Events
---
Recruiting?
Get your job e-mailed to everyone... everyday
Post on our Featured Jobs Board!
Reach your target audience in 2015 every day!
Request our 2015 Media Kit
update account / change e-mail
unsubscribe FEEDBACK
www.downing-downing.com

Advertise With The D&D Daily




36615 Vine Street, Suite 103
Willoughby, OH 44094
440.942.0671
copyright 2009-2019
all rights reserved globally