The D&D Daily Mobile Edition
December 8,

2015



The LP Industry's #1 News Source - Informing, Educating and Instilling a sense of community



Moving Up
Sponsored by Stanley Security
See all "Moving Ups" Here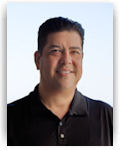 Blue Montez was promoted to Vice President of Risk Management at American Apparel. In his new role, Blue will oversee Asset Protection, Workers Compensation & Insurances, Cyber Fraud Prevention, and Internal Audit. Blue was previously the Director of Asset Protection & Risk Management for the retailer and has been with American Apparel for over five years. Before that, he worked in a number of loss prevention managerial positions for such retailers as Sport Chalet, Marshalls, Big Lots, and Fry's Electronics. Congratulations Blue!

News Brief
Sponsored by WG Security Products, Inc.
Loss Prevention pioneered most of today's technology well before any other department
When you look at surveillance, cctv's, error exception based reporting and now predictive analytics, facial recognition, the early cry for RFID, and a host of other technology driven tools the LP industry was really leading the way in attempting to get the retailers to adopt such technologies. The first group to tag merchandise for tracking and to use surveillance as a means of predicting both customer and associate behavior. The Loss Prevention community truly pioneered the early stages of what today is considered a must have in order to survive tomorrow's evolution. Just a thought when considering how much this technology is now playing a role in the true omni store experience.

Police responses to robberies intensifies
Over the last few days we've noticed that police responses to armed robberies and smash-and-grabs have intensified rather dramatically. Especially since the San Bernardino shootings. With a number of massive responses by multi-agency's. Sunday a smash-and-grab at Riverside mall where the initial reports of a shooting turned out to be unfounded prompted authorities to surround the mall. There's been a few others as well scattered around the country. If you follow the retail crime column here in the Daily you'll see a higher level of police involvement. fox5sandiego.com

Non-Competes Are Serious Business - Nike Sues Ex-Designer, Ralph Lauren Over Non-Compete
The activewear giant fired off a lawsuit Monday alleging that Matthew Millward, a former design executive, broke his non-compete agreement when he took a job at Lauren's Club Monaco brand. Nike said Millward, who resigned Oct. 6 and took a job as vice president of men's design for Club Monaco, brought sensitive information about the company's plans to a competitor in the ath-leisure space. Since 2012, Millward was senior apparel design director for the Nike Sportswear line, a role for which he was paid a base salary of $215,000 and which included a one-year non-compete clause. Millward was hired from Nike to replace Aaron Levine, who left Club Monaco in June to become head of men's design at Abercrombie & Fitch. wwd.com

LPRC Innovation Lab Visits - Brian Bazer, Dressbarn & Garrett King, Cam Connections
The Loss Prevention Research Council was visited last week by Brian Bazer, AVP of Asset Protection and Risk Management, Ascena Retail Group - Dressbarn division (pictured left below). Brian and the team worked diligently to ensure that the LPRC will be armed and prepared for success in the upcoming 2016 year. Thank you Brian!

The LPRC was also visited by its Senior Adviser of Technical Integration, Garrett King from Cam Connections, Inc. (pictured right below). Garrett has helped get the Innovation Lab on its feet and will continue to play a crucial role for future technological lab integration initiatives. Thank you Garrett!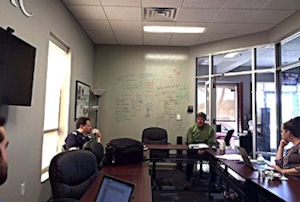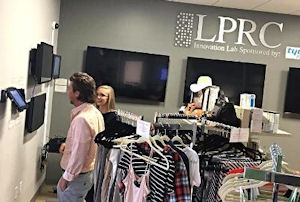 Retailer's Alert - A Call to Action in Massachusetts
Increasing felony theft threshold for shoplifting would be step in wrong direction
In October, the Massachusetts Legislature's Judiciary Committee held a public hearing on two identical pieces of legislation which seek to reform sentencing guidelines for some drug offenses and certain non-violent property crimes. The Justice Reinvestment Act (S.64/H.1429), is particularly concerning for retailers as it would increase the merchandise value thresholds found in certain property crimes. For example, the threshold for misdemeanor shoplifting which currently stands at $250 would be increased to $1,300 with no corresponding increase to the law's fine structure. Similar increases would occur in the state's larceny, stolen credit card, receipt of stolen property and damage to personal property laws.

It is expected that the Judiciary Committee will refrain from taking action on the bills until a recently announced, 25-member, bipartisan working group completes its analysis of the state's criminal justice system. The group's recommendations are not scheduled to be submitted until January of 2017. The task force will be led by Governor Baker's chief legal counsel Lon Povich, formerly of BJ's Wholesale Club, as well as Sen. William Brownsberger and Rep. John Fernandes, chairs of the Judiciary Committee.

The Retailers Association of Massachusetts will be submitting opposition testimony to both the Judiciary Committee and the Task Force and is interested in hearing from businesses regarding their concerns. Any comments may be submitted to RAM General Counsel, Ryan Kearney, at rkearney@retailersma.org. Individuals may also weigh in independently by contacting the following elected officials:

Read the Op/Ed article written by RAM General Counsel, Ryan Kearney here - in response to the Nov. 28th Boston Globe editorial titled "State should raise felony theft threshold".
Black Friday Confessions From Retailers - Obviously apparel and traffic are down and the warm weather isn't helping
A handful of retailers commented on Black Friday weekend sales as they reported their third-quarter earnings and it was clear who was doing well by their emotive remarks. Several groused about the promotional environment and the slow traffic. Tilly's chief executive officer said traffic in general was down across the country. ceo of American Eagle Outfitters, said mall traffic was down. Express kept its comments in check saying the company was bucking the slow traffic trend. Ascena and Genesco gave a mixed report card for the Black Friday weekend. wwd.com

OSHA increases penalties by 82% in one-time "catch-up" provision in federal budget
New rule requires employers to electronically submit injury and illness records
to OSHA on a quarterly basis
This astronomical leap comes from a one-time "catch-up" provision in the recent federal budget that allows OSHA to increase its penalties by the amount of the inflation rate change since 1990, the last time penalties were raised. Although OSHA is not required to increase its penalties, its doing so is probably a foregone conclusion.

Consistent with OSHA's willingness to shame employers, a new OSHA rule likely to become effective in the coming months, if not weeks, requires employers with 250 or more employees to electronically submit injury and illness records to OSHA on a quarterly basis. Furthermore, some smaller employers will be required to electronically submit their OSHA Form 300A, which summarizes their annual injury and illness data, on an annual basis.

The shaming component comes in when the data (minus the personal information of any injured employees) becomes available to the public on the OSHA website. At such time, anyone — think employees, competitors, union reps, reporters, bloggers — can obtain the data quite easily.

Generally speaking, there are only two things employers can do: One, hope for the best (the equivalent of doing nothing), or two, make and/or reaffirm one's commitment to safety. oshatoday.com

Staples & Office Depot issue open letter to customers about FTC Challenge
The government's challenge, if successful, will hurt customers of both companies and jeopardize our ability to compete in a rapidly evolving marketplace. We plan to fight to complete this transaction. The FTC's decision is based on a flawed analysis and misunderstanding of the intensely competitive landscape in which Staples and Office Depot operate. It also ignores the vigorous existing and expanding competition Staples and Office Depot face. The FTC is focused on the prices that a few dozen of the largest, most powerful companies in the world pay for paperclips and rubber bands. Above all, this combination will enable us to deliver lower prices and better service to all of our customers. businesswire.com

In the UK Black Friday is becoming an online click day - With November being a slow month overall for retail
"As some retailers sought to play down the stampede of Black Friday and put fighting in the aisles behind them, the consumer too shied away from the High Street to click into Christmas from the phone or tablet. This year's was certainly an online Black Friday, which drove penetration levels to an all-time high of 22.4%. Overall UK retail sales dropped by 0.4% on a like-for-like basis in November from the same month last year. On a total basis sales were up 0.7%. theretailbulletin.com

Sprint Cuts $3.3M Deal In OT Suit Judge Called 'The Worst'
Sprint Nextel Corp. has agreed to pay $3.37 million to settle claims it didn't compensate retail consultants and store managers for actual hours worked, in a suit the presiding California federal judge once called "the worst on his docket" because of the parties' squabbling, according to a Monday filing. law360.com

Quarterly Same Store Sales Results
AutoZone Q1 comp's up 3.5% with net sales up 5.6%
Pep Boys Q3 comp's down 1.8% with sales down 1.8%
All the News - One Place - One Source - One Time
The D&D Daily respects your time
& doesn't filter retail's reality

Report Your News!
(content subject to approval)



Study: Retailers face significant cyber risks - Temporary Workers Are High Risk
According to a new study from risk predictive analytics firm Bay Dynamics, "The Pre-Holiday Retail Risk Report," a significant amount of retailers assign the same login credentials to employees and do not know if employees have leaked sensitive data.

Despite these common gaps, a majority of 125 retail IT decision-makers surveyed said they have full confidence that their sensitive information is sufficiently protected.

Specifically, 62% of respondents said they know everything their permanent employees are doing on their corporate systems, and 50% said they know everything temporary employees are doing on their corporate systems. However, 21% said permanent retail floor workers and 61% said temporary floor workers do not have unique login credentials for corporate systems.

Furthermore, 37% of respondents said they cannot identify which systems their temporary employees have accessed. And more than a quarter of respondents said they don't know if their temporary employees have ever had access to and/or sent data they should not have had access to or sent.

Almost half (47%) of respondents said temporary workers are somewhat risky to their organization and more than a third view them as a high risk. The majority (66%) also view permanent workers as somewhat risky. chainstoreage.com

Top 10 Disruptive Retail Trends for 2016 - All driven by technology
"The worlds of e-commerce and brick-and-mortar retail are now seamlessly merging with retailers evolving towards an omnichannel approach to their businesses. Mobile, cloud, analytics and social media will be fully integrated into a unified merchandising system designed to vastly improve customer engagement. The notion that 'the store is dead' is not, in our opinion, the future – rather, stores will become highly technology-enabled to deliver a super-personalized customer experience and become the hub of omnichannel customer-centricity. From stores acting as fulfillment centers to smart shelving and real-time analytics this is for the retail student -

1. Brick-and-mortar stores will add fewer new outlets as they take a "hub and spoke" approach
2. Customer-centric personalization will be the must-have differentiator for retailers
3. Differentiation by price will be much more dynamic in nature, with real-time electronic shelf pricing
4. The complexity of omnichannel processes and how these interact with multiple systems will need further control;
5. Predictive analytics in retail will enable stores to know what customers are going to want and when.
6. The Internet of Things (IoT) is going to revolutionize the store of the future
7. Futuristic technology, such as augmented reality, beacons, and anonymous analytical face detectors, will immerse customers in the shopping experience.
8. Real-time monitoring capability will be critical for the store of the future
9. Retailers will further customize and personalize instant gratification "buy buttons
10. Real-time inventory visibility will dominate. chainstoreage.com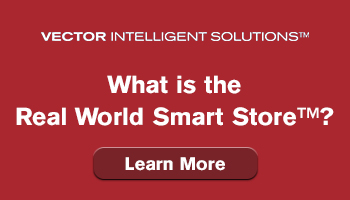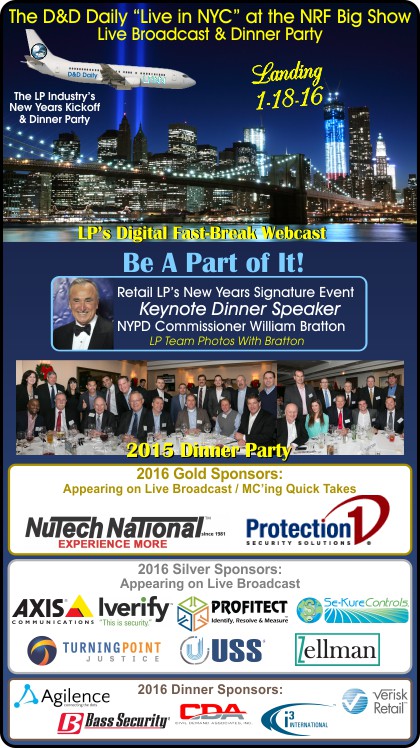 Press Releases


Turning Point Justice Hires Renowned Loss Prevention Expert Paul Jones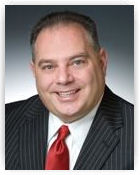 SALT LAKE CITY, UT (Dec 4, 2015) - Turning Point Justice (TPJ) has announced the hiring of Paul Jones as their Vice President of Retail Strategy. Jones, former Global Director of Retail Partnerships for eBay Inc., is widely respected in the loss prevention community having received numerous awards from Loss Prevention Magazine for leveraging technology and leadership. He possesses extensive expertise in retail operations with proven success in loss prevention and cost containment. According to the CEO of TPJ, Lohra Miller, "Paul astutely recognizes the evolution of loss prevention and wants to be part of the team helping to bring about these changes. He's an amazing addition to our company. His extensive industry experience and unique talents will undoubtedly help fuel Turning Point Justice's growth and success for years to come."

Turning Point Justice aids retailers and communities in efforts to thwart shoplifting. Through its Cloud Justice incident processing platform and the Crime Accountability Program (CAP) for Shoplifting, offered in partnership with the National Association for Shoplifting Prevention (NASP), they are able to quickly identify first time offenders and resolve the incident without the need for law enforcement response. This reserves valuable criminal justice resources for more serious offenses, including organized retail crime.

Director of NASP, Caroline Kochman, says, "Paul Jones is known for his integrity and his ability to achieve significant results. TPJ is gaining an impressive leader to add to their excellent team of professionals."

Valued for his visionary leadership skills and practical implementation strategies, Jones has been featured in media including: Loss Prevention Magazine, USA Today, The New York Times, and Harvard Business Review. With over 25 years experience in loss prevention with major retailers, Paul will be an invaluable asset to TPJ.

About TPJ
Turning Point Justice (TPJ) is a rapidly growing technology company that assists victims of crime, communities and law enforcement agencies through cloud-based software to improve accountability for offenders and outcomes for victims. Designed by criminal justice professionals, TPJ Cloud Justice solutions ensure integrity and compliance from apprehension to offender accountability and community support. Turning Point Justice serves the retail industry in partnership with the National Association of Shoplifting Prevention through the Crime Accountability Program, which saves time and budget for both private and public partners, ensures consistent restitution and legal compliance for retailers, and provides first-time shoplifters with education that enables offenders to avoid a criminal record and remain positive members of their communities.

Spotlight on Nedap

Out-of-the-box RFID solution offers more selling space without false alarms
Nedap, a global leader in loss prevention and stock management technology for the retail sector, today launched the next generation !D Top: a RAIN RFID* overhead reader for Electronic Article Surveillance (EAS). This ceiling-mounted RFID reader takes up no selling space in the store, offers reliable detection and prevents false alarms with state-of-the-art tag filtering and direction detection.

Out-of-the-box RFID solution
Even if a retailer is not implementing RFID yet, store staff can simply attach pre-programmed RFID hard tags to the merchandise and use the !D Top for EAS purposes without any software integration at all. The out-of-the-box character makes it a perfect first step with RFID, because the !D Top can easily be integrated into any total RFID solution for in-store merchandise tracking in the future.

No loss of selling space
As no floor space is required, the !D Top is a very suitable EAS solution for stores with limited space in the entrance area, because it keeps the store entrance clean and open. The overhead readers blend seamlessly into the store design and filter out non-moving tags in the direct environment of the reader. This makes it possible to place tagged merchandise in the premium selling space near the store entrance.

Tag filtering and direction detection
The !D Top is equipped with a sophisticated antenna array that dynamically creates a multitude of independent beams in different directions. With this beam steering functionality, the smart integrated reader determines whether a product is really moving or if it is just a stationary tag. The functionality also detects in which direction each RFID label is moving, which makes it possible to reliably monitor if a person carrying a garment is actually leaving the store or just passing underneath the !D Top.

Maximum performance with compact design
With a size of 15" by 15" (37 cm x 37 cm), the !D Top is an extremely small and lightweight integrated RFID reader that can be fitted to the ceiling using a standard VESA mount, keeping the entrance of the store completely open. The !D Top can be used stand-alone as RFID-based EAS system or as an RFID upgrade to any existing traditional EAS system.

* RAIN RFID is a wireless technology that connects billions of everyday items to the internet, enabling businesses and consumers to identify, locate and authenticate items. As a member, Nedap promotes the adoption of RAIN RFID technology solutions in the fashion retail industry together with industry organizations, technology partners and customers.



About Nedap
Nedap is a manufacturer of intelligent technological solutions for relevant themes. Sufficient food for a growing population, clean drinking water throughout the world and smart networks for sustainable energy are just a couple of examples of themes Nedap is working on. It has a continual focus on technology that matters. Nedap was established in 1929, has been listed on the stock exchange since 1947 and, with more than 720 employees, Nedap is active around the world. Nedap helps global retailers permanently prevent losses, optimize stock levels and simplify the multi-store retail management.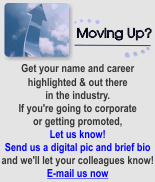 Joining us from Protection 1, Rex Gillette, Vice President Retail Sales, and Jim Shepherd, National Account Manager, LPQ, talk about the company's latest accomplishments and the exciting things to come in the future. As a solution provider that invests significantly in people and technology, Protection 1 takes customer service seriously. Rex and Jim tell us about Protection 1's new Tech Tracker notification service, the recently announced Field Services Organization, and other initiatives aimed at strengthening their unwavering commitment to their customers, the industry and the communities they serve.

---
Hedgie Bartol, Retail Business Development Manager - North America, Axis Communications, chats with Amber and Joe in this LPNN Quick Take. Hedgie talks about Axis' entry into the access-control market and the benefits for retailers that pair IP video with network-controlled intelligent devices.
Solution Providers, have a video or commercial you want to publish? Contact us.


e-commerce

Sponsored by The Zellman Group
Why Alibaba's Massive Counterfeit Problem Will Never Be Solved
Ma's great pride is to have provided an opportunity for millions of poor Chinese to start their own businesses and improve their welfare. He feels responsible for all those Taobao sellers–the little guys–striving to lift their fortunes in a still-poor China. And if upholding intellectual property rights comes second, well, so be it. "It's not white and black," Ma says. "If you just say, 'Take that down,' it is unfair for that guy [the seller]. We have to also protect these guys, not only the branded businesses. You have to care about all the people, their rights."

Because many sellers doing business on our marketplaces depend on us for their livelihood, we have generally eschewed a 'shoot-first, ask questions later' approach to handling complaints" from brands.

Ma is too powerful, too rich and too in-demand for even the angriest of brands to arm-twist him to change. And while millions of customers are, in theory, getting ripped off by Taobao's sellers, millions more are in on the racket, getting a cheap way to project luxury in a country obsessed with it. Domestically the easiest path for Ma is to maintain the status quo. Internationally the most prudent course is to demonstrate seriousness on this issue. It's classic Chinese political thinking, seeking a harmonious resolution, only this time it's among business interests. forbes.com

Retailers press on with massive online expansion...despite soaring online fraud figures
The latest figures reported by the US Retail Fraud Survey 2015 show that, despite continually investing to protect their businesses and customers against it, online fraud continues to grow at a rapid rate...At the same time retailers expect online sales to increase from 6% currently to 15% of total business over the next three years, as public demand for the convenience of omni-channel shopping, supported by an online infrastructure, continues to grow apace. retailfraud.com

Bitcoin virtual currency can be risky for consumers, merchants and investors
Connecticut Better Business Bureau urges consumers, investors and merchants to understand the risks associated with the virtual currency known as "Bitcoin." Hundreds of thousands of merchants around the world, including major retailers in the U.S., now accept payment by Bitcoin and financial and regulatory authorities have taken notice. "Virtual currency is gaining wider acceptance in the marketplace, but that does not mitigate the associated risks," according to Connecticut Better Business Bureau Executive Communications Director, Howard Schwartz. "The lack of regulation and protection for consumers at this time makes virtual currency risky." fox61.com

Online sales grow more than 56% for Ulta in Q3
"Fraud is not a person - it is a dynamic grouping of statistics that deviate from the norm."
Stuart B. Levine, CFI, CFCI
CEO, The Zellman Group & Zelligent


ORC News
Sponsored by NEDAP
Saginaw, MI: Hearing delayed for suspects charged in Home Depot Arsons
Two men accused in the intentionally set fires at Home Depot stores in Saginaw and Genesee counties will have to wait longer to see if they will stand trial in Saginaw County. Tuesday was the day scheduled for the preliminary hearing for Furline, 37, and Jenkins, 50, who are charged with conducting a continuing criminal enterprise and other felonies in connection with Oct. 29 and Oct. 28 fires at Home Depots in Kochville Township and Genesee County. The criminal enterprise charge carries a maximum penalty of 20 years in prison. In addition to that charge, the men face single counts of third-degree arson and first-degree retail fraud and separate counts of conspiring to commit those two offenses. Investigators believe the Oct. 29 fire at the Home Depot in Kochville Twp. was intentionally set in the insulation aisle to disguise a theft at the store. A fire Oct. 28 at a Home Depot near Flint burned under similar circumstances. That evening, they returned the merchandise to a different Home Depot store in Genesee County and received cash in exchange. mlive.com

New Ulm, MN: Advanced Auto Parts employee charged with $6,000 theft
An employee of the New Ulm Advanced Auto Parts, 1726 S. Broadway, was charged Monday with two counts of felony theft after police said he made false returns and took the cash. Brody Conklin, 26, of New Ulm made fraudulent transactions totaling $3,419 from Aug. 5 to Oct. 28, the company's asset protection staff found, according to the criminal complaint. The staff also said that Conklin took $2,745 in cash, making the total loss more than $6,000. mankatofreepress.com


Medford, OR: Medford Police release surveillance photo; 3 suspects hitting Ulta Beauty and Victoria Secrets
Medford Police are looking for three theft suspects after getting away with almost $5,000 in merchandise. kobi5.com

Waldorf, MD Burlington Coat Factory busts 3 North Carolina thieves stealing $2,600 of coats
On December 5 at 10:54 a.m., officers responded to the Burlington Coat Factory store located in the 3200 block of Crain Highway in Waldorf for the report of shoplifting in progress. Upon arrival, officers located the three accused. An investigation revealed that a customer observed the suspects make several trips from the store to their car with carts full of merchandise and notified the store manager, who then contacted the CCSO. All of the stolen merchandise, totaling over $2,600, was recovered from the vehicle. All 3 suspects were from Knightdale, NC. thebaynet.com


Petaluma, CA: Suspects sought in $2,000 theft from Coach and Sunglass Hut
Two young women stole merchandise from a Coach outlet store and Sunglass hut on Sunday, Petaluma police say. The theft from Coach wasn't discovered until after they left. The two then stole $2,000 in merchandise from the Sunglass hut as the employee was helping other customers. ktvu.com


Fairfield, CT: Serial Shoplifter busted at The Home Depot; numerous outstanding warrants
A suspected serial shoplifter was arrested at court Friday after he was identified as the man who left Home Depot in Fairfield with items he had not paid for on Oct. 29, police said Monday. Chuck Jammal, 29, of Derby, CT, was charged with fifth-degree larceny and conspiracy to commit larceny after loss prevention personnel at the Kings Highway Cutoff store identified him from surveillance tape taken during a Nov. 29 shoplifting in a Bridgeport Home Depot. Fairfield Police said Jammal had numerous outstanding arrest warrants in other communities. dailyvoice.com

Battle Creek, MI: One of Four arrested in the $575 theft of Victoria's Secret merchandise from Lakeview Square Mall
One woman was arrested and more charges may be sought after Battle Creek police said several young women stole sweaters and sweatpants from Victoria's Secret on Friday. The manager said she was standing near the door of the store and that two women who approached the door with store-provided shopping bags, but put them down and left. Two others ran from the store with $575 worth of merchandise. A witness saw the woman jump into a car and followed while calling Police. Police found the three woman who had jumped from the car and questioned them, eventually one was arrested for disorderly conduct. Police found the car in a church parking lot, where a witness said a woman driving the car had thrown a bag into a dumpster. Officers found the stolen merchandise in the dumpster. Police said the car was rented. battlecreekenquirer.com


Franklin, TN: Police 'Flex Officers' catch shoplifters at Macy's, Stein Mart and TJ Maxx
At the start of this past weekend, undercover Franklin Police Department Flex officers and mall security used surveillance equipment to watch two suspects steal more than $600 in merchandise from the CoolSprings Galleria Macy's. The suspects, who are sisters, had two small children with them, and used a stroller to help conceal and leave with the stolen merchandise. At 2:30 p.m. Saturday afternoon, undercover flex officers, working with security at the Thoroughbred Village Shopping Center, observed another two women shoplifting at both Stein Mart and T.J. Maxx. Police recovered more than $500 in stolen merchandise, along with a nail puller often used by suspects to remove security sensors, the release said. Terri L. Newsome, 37, of Nashville, and Keisha Lowe, 37, of Madison, now face felony theft charges. Authorities also charged Newsome with the unlawful possession of a tool used to remove anti-theft tags, violation of probation and criminal impersonation after lying to officers about her identity. franklinhomepage.com

Arlington, VT: 2 men charged in connection with theft of 335 Christmas trees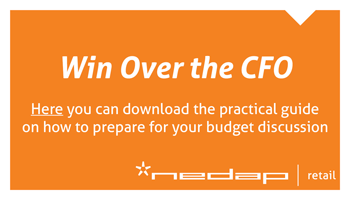 Do you have an ORC case to share?
Share your ORC news and help the industry grow


Retail Crime News

Sponsored by Security Resources
Concord, NC: Teens accused of shooting 5-year-old with pellet gun at NC mall
Two teens were arrested after police said they shot a 5-year-old girl in the arm with a pellet gun Saturday at Concord Mills. Shoppers couldn't believe the teens were shooting at random people inside the popular mall. Cabarrus County deputies spotted Charles Whittington Hodge, Jr., 16, and Lagerian Javon Bell, 17, in the AMC theater parking lot and chased them on foot. An officer caught one while a citizen with an open-carry weapon caught the other teen. A man was also shot, according to police. wsoctv.com

Flint, MI: Argument in Toys R Us leads to parking lot shooting
Police say an argument inside a toy store near Flint led to a shooting in a parking lot that left a man wounded. Police say the 25-year-old Flint man was shot in the leg outside Toys R Us, got into a car with other people and fled to a nearby shopping mall parking lot. He was treated and released. Flint Township police Lt. Jim Baldwin says the 18-year-old suspected shooter fled in a truck. Police later arrested him and a woman who turned herself in. Police didn't say what the argument was about. The store was locked down about 20 minutes before shopping resumed. detroitnews.com

New York, NY: Goop Pop-Up Theft Under Investigation in New York in Gwyneth Paltrow's pop-up store
Authorities say they are searching for three men who robbed Gwyneth Paltrow's Goop pop-up shop in New York City of more than $173,000 worth of jewelry and watches. It happened at the lifestyle site's temporary store inside The Shops at Columbus Circle in midtown Manhattan's Time Warner Center late Saturday afternoon during one of their busiest days. The thieves made off with a $106,000 Bulgari bracelet, a $43,750 18-karat David Weiss bracelet and three men's Rolex watches valued at $12,000, $7,470 and $3,995. pagesix.com

San Mateo, CA: Police investigate fake Deputy who tried to access Grocery store's cash office; possible connection to Safeway Robbery
Police say a man dressed as a sheriff's deputy is being sought after trying to get access to a San Mateo grocery store's cash office, claiming he was investigating a theft. San Mateo Police said Monday a store employee told investigators the man wearing a uniform with San Mateo County Sheriff Office's shoulder patches and duty belt entered the store on Nov. 24 and insisted on interviewing someone inside the store's cash office. Police say the employee continued to refuse the request after becoming suspicions. The man then left the store without incident. Officials say an on-duty San Mateo County Sheriff's deputy confirmed the man was not a deputy after viewing surveillance footage. Detectives are trying to determine if the incident is related to an attempted robbery at another Safeway store in San Mateo the previous week. therepublic.com

Portland, OR: Two teens arrested for assault, robbery following Macy's shoplifting stop
Portland police say a Macy's employee was injured Sunday while trying to stop two shoplifters from fleeing Lloyd Center. Two teenagers reportedly tried to leave the Northeast Portland mall just before 5 p.m. without paying for merchandise. But authorities also have reports of multiple victims and are investigating whether the shoplifting incident turned into a robbery. Police took one suspect into custody and a second suspect was arrested in the parking structure at the nearby DoubleTree Hotel after a short foot pursuit. The teens face charges of second-degree robbery and third-degree assault. oshatoday.com

Ross Twp, PA: Police looking for Kohl's Shoplifters who hit LP Agent, baby stroller with car
Ross Township Police are looking for two women who shoplifted from a Kohl's Monday evening and then struck a security guard and baby stroller with their getaway vehicle. A security officer at the store said she pursued the woman into the parking lot where the suspects got into car. The Kohl's security person was standing behind the car telling them to stop when the car backed up, forcing it into the security person and pushing her out of the way. According to authorities, the security person was banging on the window telling them to stop as they continued to back up, striking a baby stroller, which contained two children, a 3-year-old and 6-week-old. wpxi.com
Akron, OH: Masked man tries 2nd Robbery at O'Reilly's Auto Parts in 6 days
A masked man tried to rob an Akron auto parts store for the second time in six days. The latest robbery happened about 6:45 p.m. Sunday at the O'Reilly's Auto Parts. The masked man approached two employees standing outside the store. He reached in his pocket as if he had a gun and said: "Give me all you got," according to police reports. The employees, a 50-year-old man and a 34-year-old man, told to police they never saw a gun. The 50-year-old man lunged at the robber, who ran off without stealing anything. Both employees told police they believe the robber was the same person who robbed the store on Nov. 30. The worker thought the robber was joking until he pulled out a handgun and demanded money. The employee gave the man cash from the register. cleveland.com

Fresno, CA: U.S. Attorneys Office sentenced 2 men to 2 years for Trafficking in Counterfeit Credit Cards
Both defendants pleaded guilty in July 2015. According to court documents, Meroyan conspired from 2009 to 2011 to produce, use, and traffic in counterfeit credit cards from the Los Angeles area to Sacramento. In 2009, Meroyan and Manukyan were caught in Fresno with 42 counterfeit cards bearing false names and with computer and other electronic equipment that can be used to manufacture counterfeit credit cards. In 2011, Meroyan was arrested in Los Angeles after attempting to buy auto parts with a counterfeit credit card. justice.gov

Fresno, CA: Two sentenced to Federal Prison for $1.2 Million Credit Card / ID Theft Ring
Two Fresno residents were sentenced Monday for their involvement in an identity theft ring that had over 250 victims and $1.2 million in attempted fraud, the U.S. Attorney's Office said. Daniel Miranda, 26, was sentenced to 7 years, 10 months in federal prison, and Roberto Martinez Jr., 34, was sentenced to 3 years in prison. According to federal court documents, from about June 2012 to January 2014 the two men, along with two others, opened credit card accounts in the victims' names or used existing accounts to buy goods and services in the Fresno area, Modesto and in Riverside County. fresnobee.com

Avon Park, FL: Xbox controller theft turns into threatening to kill an LP agent, Robbery and Resisting arrest

Boulder, CO: Secret Service recommends wiggling an ATM to make sure there are no skimming devices attached

Tampa Bay: Skimmers found at 6 area gas stations

Beloit, WI: Police investigating $3,500 credit card fraud; 29 victims, 50 transactions, many for fast food and gas

Wrightsville, PA: Turkey Hill employee busted for theft; 56 voided transactions


Robberies and Burglaries
● AM/PM – San Diego, CA – Armed Robbery
● BP – Madison, WI – Burglary / thousands in cigarettes
● Casey's General – Montevideo, MN – Armed Robbery
● Circle K – San Diego, CA – Shooting/ 2 injured
● CVS – Indianapolis, IN – Robbery
● CVS – Owasso, OK – Robbery
● CVS – Terre Haute, IN – Armed Robbery
● Mapco – Nashville, TN – Armed Robbery
● Metro PCS – Jackson, MS – Armed Robbery
● Towson Wine – Towson, MD – Armed Robbery/ 1 suspect killed
● University Market - Durham, NC – Shooting/ 1 killed
● 7-Eleven – North Plainfield, NJ – Robbery


Featured Job Listings
Sponsored by NuTech National
Feature Your Job Here For 30 Days -
70% Aren't On the Boards
VP of Sales/Client Relations
More details coming soon
Confidential - Retained Search
Nationwide
Gus Downing
NEW TODAY Dir Corp. Investigations
US Foods
Chicago, IL
US Foods
NEW TODAY Dir LP
Conn's Home Plus
The Woodlands, TX
Conn's Home Plus
NEW TODAY Sr. Mgr. Global Corp. Security
Avon
New York, NY
Avon
AVP Mgr of AP Operations
BJ's Wholesale Club
Westborough, MA
BJ's Wholesale Club

Director Store LP
Michaels

Irving, TX
Michaels


Dir LP
Sephora
San Francisco, CA
Sephora
Dir LP
True Religion Brand Jeans
Manhattan Beach, CA
True Religion Brand Jeans
LP Manager
Natural Grocers
Lakewood, CO
Natural Grocers
Sr Mgr Corp Investigations
US Foods
Chicago, IL
US Foods
LP Officer
Bi-Mart Corp.
Yakima, WA
Bi-Mart Corp.
Zone Mgr, LP & Safety
Lumber Liquidators
Pomona, CA
Lumber Liquidators
Zone Mgr, LP & Safety
Lumber Liquidators
Sandston, VA
Lumber Liquidators
Dir LP
A'GACI
San Antonio, TX
A'GACI
Dir Safety & LP
Harbor Freight Tools
Calabasas, CA
Harbor Freight Tools
Director, LP
Save Mart Supermarkets
Modesto, CA
Save Mart Supermarkets
VP AP & Global Facilities
lululemon athletica
Vancouver, BC, Canada
lululemon athletica
Dir AP
99 Cents Only Stores
Commerce, CA
99 Cents Only Stores
LP Dir
BevMo
Concord, CA
BevMo
Dir LP (Western Canada)
Walmart Canada
Calgary, CA
Walmart Canada
Director of LP
Pacific Sunwear
Anaheim, CA
Pacific Sunwear

Daily Job Alerts


Appearing One Day Only
View our Internet Jobs Archives here
Safety & Security Mgr
IKEA
Conshohocken, PA
IKEA
DC LP Specialist
TJ Maxx
Evansville, IN
TJX Companies
AP Team Leader
Target
Elizabethtown, KY
Target
AP Team Leader
Target
Galveston, TX
Target
Store AP Mgr
Home Depot
El Cerrito, CA
Home Depot
Store AP Mgr
Home Depot
Hialeah, FL
Home Depot
Area LP Mgr
JC Penney
Eden Prairie, MN
JC Penney
LP Supervisor
JC Penney
Lewisville, TX
JC Penney
LP Supervisor
JC Penney
King of Prussia, PA
JC Penney
LP Manager
Boston Store
Madison, WI
The Bon Ton Stores, Inc
Dept Mgr LP & Safety
Lowe's
Troy, OH
Lowe's
Dept Mgr LP & Safety
Lowe's
South Charleston, WV
Lowe's
Dept Mgr LP & Safety
Lowe's
Kingsport, TN
Lowe's
LP Manager Hrly
Kmart
Acton, MA
Sears Holdings Corp
LP Manager
Sears
Yorktown Heights, NY
Sears Holdings Corp
LP Manager Hrly
Kmart
Arvada, CO
Sears Holdings Corp
LP Manager Hrly
Kmart
Port Charlotte, FL
Sears Holdings Corp
AP Manager
Sam's Club
Bullhead City, AZ
Wal-Mart
AP Mgr in Training
Walmart
Simpsonville, SC
Wal-Mart
AP Mgr in Training
Walmart
Los Angeles, CA
Wal-Mart
AP Mgr in Training
Walmart
Missouri City, TX
Wal-Mart
AP Manager
Sam's Club
Ferguson St Louis, MO
Wal-Mart
AP Field Mgr
Stop & Shop
White Plains, NY
Stop & Shop
LP Mgr
Wireless Vision
Detroit, MI
T-Mobile
District LP Mgr
Michael Kors
New York, NY
Michael Kors



Home of the Industry's Original
On the Move
Sponsored by Civil Demand Associates
| | |
| --- | --- |
| | Blue Montez was promoted to VP of Risk Management at American Apparel. |
| | Jason Alexander was promoted to Regional Director of Loss Prevention at Sears Holdings Corporation. |
Post Your New Job or Promotion!
See all the Industry Movement


Your Career
Sponsor this section of the Daily
How to Keep Employees Productive at the End of the Year With 2016 right around the corner, everyone is full of excitement at the start of a new year, and productivity may start to drop. Focus shifts from work to holidays, but there are ways you can keep your employee's engaged and locked in. Track progress

The Morning Routine that Maximizes Productivity at Work Our world is full of interruptions from mobile notifications to flooded email inboxes, our ability to focus determines what we'll get done in our day more than our ability to prioritize tasks. Here are some steps you can take to start your morning right and procrastinate less. Make the bed

3 Secrets of Insanely Productive People Ever wonder how some people get so much done in what seems such a short amount of time? What is their secret to insane productivity? If you find your focus wandering during the day, science could help transform your performance and boost productivity. Take that vacation

Stop Putting Things Off: 5 Tips for Focus and Productivity Putting off work common experience for all humankind. We look for any excuse not to perform a certain task, when inevitably that task is going to come back around again, and we will have no choice but to tackle it. Here are some tips you can use to overcome the urge to procrastinate. 'Power Hour'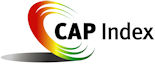 Tip of the Day
Sponsored by Vector Security
Passion is probably the one trait all employers look for in every search and in every candidate. It's also the one ingredient that's hard to manufacture and almost impossible to fake. Certainly, energy level has a lot to do with it and virtually everyone can pick it up a notch when they need to. But passion is something that's deep and something money can't buy and quite frankly it's worth it's weight in gold because passion motivates people and it's what separates the good from the great. If you've got passion, let it show and, if you don't, try to go find it because every employer wants it.

Just a Thought,
Gus





Upcoming Events
---
Recruiting?
Get your job e-mailed to everyone... everyday
Post on our Featured Jobs Board!
Reach your target audience in 2016 every day!
Request our 2016 Media Kit
update account / change e-mail
unsubscribe FEEDBACK
www.downing-downing.com

Advertise With The D&D Daily




36615 Vine Street, Suite 103
Willoughby, OH 44094
440.942.0671
copyright 2009-2019
all rights reserved globally