The D&D Daily Mobile Edition
December 9,

2015



The LP Industry's #1 News Source - Informing, Educating and Instilling a sense of community



News Brief
Sponsored by WG Security Products, Inc.
Los Angeles County Sheriff's Department
Releases 'Surviving An Active Shooter' video - Contains graphic content
Detailing a mall and warehouse shooting incident - Inspired by true events
Most realistic we've ever seen - Released on ABC news
The sheriff's department renewed their focus on the video following the terrorist attack in San Bernardino on Wednesday that killed 14 people and injured 21 others. Sgt. Harry Drucker with the sheriff's department produced the video and said the scenarios are based on or inspired by true events.

Active shooter events are increasing with one killing more than 4 people occurring every 2.9 months. On average twenty mass shootings take place every year in the U.S. Editor's Note: Since the San Bernadino shootings five locals have planned active shooter training exercises. abc7.com
Mattress Firm post Vice President Loss Prevention position in Houston, TX
The Vice President of Loss Prevention develops, analyzes, and evaluates store and DC systems, processes, and loss prevention program development. ● Oversees field (stores & distribution center) and corporate initiatives to control losses associated with inventory shrinkage, public liability, late or missing deposits and loss related expenses.

Today, Mattress Firm has grown from one store in Houston, Texas to more than 1,700+ locations nationwide. Editor's Note: As reported on Nov. 30 they're also looking at buying Hicksville, N.Y. based Sleepy's 1,050 stores in the Northeast and mid-Atlantic as reported in WSJ article. The merged company would have about 3,500 stores. mattressfirm.com

Sharing Information, Seeing Results -
CORCA Gets Major Coverage in NRF Stores Magazine
Carolina loss prevention coalition sees success in multi-year campaign
A very successful multi-year ORC operation named Operation Cash Back paved the way for greater cooperation between retailers and law enforcement.

About two-and-a-half years ago, Alan Buck, area loss prevention manager of Bed Bath and Beyond, approached Detective Shawn Blee of the Charlotte-Mecklenburg (N.C.) Police Department with an idea to develope an Intranet involving law enforcement and retailers under the aegis of the Albuquerque Retail Assets Protection Association.

The Carolina Organized Retail Crime Alliance website and Intranet became operational about 18 months ago, allowing its 600 or so retail members to post information about crimes and criminals. Since the launch, there has been increased retailer-to-retailer communication, Blee notes. In October, his own department formed its first organized retail crime unit within a squad specializing in trending property crimes.

The fight against ORC has kicked into a higher gear, says Michael Rimiller, district loss protection manager for Walgreens, who has been working in western North Carolina for about a decade. "There has been an increased focus on collaboration between retailers and law enforcement," he says.

In addition to the Internet, Rimiller says face-to-face meetings that include law enforcement and retailers are extremely useful. "The more help we can get putting these things together, the better we can operate," he says. He calls the Carolina Organized Retail Crime Alliance "a useful tool, but only one tool," since its 600 or so retail members are organized primarily around the use of its website and Intranet.

The North Carolina merchants association is in the process of assuming responsibility for the ORC alliance and its operation, seeing it as a key component in combating ORC. nrf.com

Law 360 says it doesn't look good for Staples & Office Depot merger - This will end up in the Courts
The administrative complaint makes the same kinds of claims the FTC used to challenge Sysco Corp.'s bid to merge with rival broadline food distributor US Foods Inc., in part by focusing on a market of nationwide customers. But here, instead of restaurants and hotel chains, the FTC is telling the story of businesses that pit the country's two largest office supply vendors against each other to keep prices down. "The concept of certain customers who needed a national option for their purchasing requirements is quite strong through the FTC's [Sysco] complaint. "The timing probably couldn't have been worse for Staples-Office Depot," Murino added.

Here, the FTC cautioned that Staples and Office Depot were the "best options for most large [business to business] customers - and the only meaningful options for some large B-to-B customers - particularly those with facilities in multiple regions of the country." This is not really protecting consumers in this transaction, but it is protecting larger businesses who purchase through these contracts that often have bidding through the parties that keeps prices down and service quality high." Sysco "is a very fresh precedent. This is something the FTC can really hold up as a modern example of the way antitrust jurisprudence can flow.

Everyone has to remember that part of the approval for the Office Depot and Office Max merger ...was allowed to go through was that there was sort of an insurance policy in that there was still one (Staples) of these two companies to compete," Lang said. "That was a 3-2 ... and this is a 2-1 at least for the large Fortune 500 companies that the FTC seems to be particularly concerned about now." law360.com

Checkpoint Introduces Dual Integrated RF-RFID Labels; UNO Series Enables Practical Migration Path to RFID
Checkpoint Systems, Inc., a leading global supplier of merchandise availability solutions for the retail industry, today announced patent-pending dual RF-RFID labels that incorporate UCODE 7 chips from NXP. The UNO Series helps retailers protect health/beauty/cosmetics categories, hard goods and apparel merchandise using their current electronic article surveillance (EAS) infrastructures -- while at the same time delivering radio-frequency identification (RFID) benefits in inventory cycle counting and merchandise management for omni-channel fulfillment and auto replenishment. businesswire.com

Improving Economy Not Translating Into Increased Holiday Spending
For every U.S. consumer planning to spend more this year than in 2014, there are 1.8 customers planning to spend less. According to the research note, "These findings suggest lower gas prices and a declining unemployment rate have done little to help the U.S. consumer." "Only 38 percent of consumers believe the economy is healthy and recovering, versus 46 percent a year ago." wwd.com

Retail Hiring At Its Weakest Levels Since 2011
Retail hiring was on the decline again in November, down 5 percent, according to outplacement firm Challenger, Gray & Christmas' latest report. Citing data recently released by the Bureau of Labor Statistics, Challenger said that retail hiring picked up a little over 394,000 jobs during the year's penultimate month - the weakest November retail hiring pace since 2011. October growth was also revised down from an initial figure of 214,500 to 210,400.

Challenger also noted that retail has faced unique hiring headwinds in 2015, ironically as a result of overall strength in the job market. As employees (and potential employees) are met with additional opportunities for full-time, salaried and otherwise non-retail-related positions, employers in the retail segment are experiencing a talent drain after something of a surplus for several years of the recession. pymnts.com

The European Union Helps Merchants and Consumers by Reforming Its Credit-Card Market While the U.S. Lags
The 28 countries of the European Union concluded that Visa, MasterCard and their banks were gouging consumers and merchants. The EU made the market more open and competitive, including setting a maximum "swipe fee" of 0.2 percent on debit cards and 0.3 percent on credit.

Americans, by contrast, can pay as much as a dozen times more, or 4 percent, in swipe fees on their credit cards. The U.S. has the highest swipe fees in the industrialized world.

"The EU's just and thoughtful action should spur policymakers in the U.S. to take a closer look at these bloated fees which, without competition, just keep growing." businesswire.com

Organized Retail Crime Unit in Overland Park busy this holiday season
The unit, which was set up a few years ago, worked with stores and shopping centers in Overland Park, including Oak Park Mall. Police said they're also looking for organized thieves, groups that come from other parts of the country and even overseas to steal. It may look like a simple shoplift on the outside," said Officer Rick Breshears of the Overland Park Police Department. "When the detectives start looking into it, it may be more than just a shoplift. It may be somebody making (or) trying to make a career out of such type of activity." kmbc.com

Correction to yesterday's Daily
In the Turning Point Justice press release published in yesterday's D&D Daily, Caroline Kochman was incorrectly referred to as the Former Director of the National Association for Shoplifting Prevention. In reality, Caroline is still -- and very happily -- the current Executive Director of NASP.

Hoverboard bursts into flames at Washington mall, shoppers evacuated

Chipotle Closes Boston Restaurant After College Students Report Getting Sick

Quarterly Same Store Sales Results
Canada's Dollarama Q3 comp's up 6.4% with sales up 13%
Canada's lululemon Q3 comp's up 6% with net revenue up 14%
Conn's Q3 comp's up 3.8% with revenue up 6.8%
Krispy Kreme Q3 domestic comp's up 3.4% with revenue up 4.6%
Canada's Sobey's comp's non-fuel up 0.9% with sales up 1.1%
Costco Q1 comp's down 1% with net sales up 1%
The Children's Place Q3 comp's down 3% with sales up 6.4%
Barnes & Noble Education Q2 comp's down 3% with sales up 0.6%
Christopher & Banks Q3 comp's down 6.5% with net sales down 6.7%
All the News - One Place - One Source - One Time
The D&D Daily respects your time
& doesn't filter retail's reality

Report Your News!
(content subject to approval)



PayPal News

Two couples sentenced after defrauding huge brands and pocketing nearly $225,000
The PayPal Global Asset Protection Investigations team assisted the U.K. Sussex Police Economic Crime Unit, with their extensive investigation into the affairs of Adam White, Carly Pepper, Jason Agoston and Emma Lockwood. The two couples, White in particular a career criminal, have a proven track record of committing frauds to fund their personal lifestyles while claiming benefits through the U.K. Social Services. The defendants committed serious fraudulent acts against PayPal and other prolific brands. At sentencing, the key suspects were sentenced between 12- 18 months in prison, coupled with community service and mandatory attendance to addiction workshops. Adam White was sentenced to 5 ½ years for orchestrating the plan plus another 6 months for breaching a previous suspended sentence. PayPal are continuing to work with the Police to seize assets and recover funds related to the crimes.

For further information on PayPal GAP Team, email inquiries to lawenforcement@paypal.com.


North America's Cyber 'Underground' is Causing a 'Cybercrime Wave'
Forget the Deep Web; North America's Cybercrime underground is as open and free-to-enter as they come, but no less stocked with stolen data, contraband and illegal services. North American Underground, likens the online space to a "glass tank"-where trade goes on in full view of the criminals and law enforcers. But just like a glass tank "as much as it is transparent, it is also fragile."

North American cyber-underground doesn't limit membership and access. Instead, many sites are found on the Surface Web, so that "anyone with the right search query can enter."

But although law enforcement should theoretically have an advantage, given this transparency, cracking down on these sites is not as simple as it sounds. Law enforcement is actively investigating these forums but they are overwhelmed with case load as we are experiencing a cybercrime wave," he told Infosecurity. "Also, the life span of most underground sites is short. They could be up one day and gone the next. Investigations will have to keep up with this fast pace."

"These forums will slowly migrate into the dark web as we continue to disrupt their activities," said Kellermann. "The dangerous trend here is that they provide hybrid capabilities to traditional criminals. Extortion will explode this year [2016] as a result." infosecurity-magazine.com

Study highlights false sense of security in the retail sector
Shared credentials and staffing singled out as top concerns in retail
The retail industry has already seen their share of problems when it comes to security, but a new report from Osterman Research shows that the previously exposed weak points remain, and there's no sign of that changing any time soon.

One of the first things highlighted by the Osterman report is that while most of the business leaders who responded to questions said they know what their employees are doing when they access corporate assets (systems and data sets), that really isn't the case.

On the floor, 21 percent of permanent retail workers and 61 percent of the temporary workers use shared credentials. Moreover, more than a third of the respondents said they couldn't identify the systems that temp employees had accessed.

Lastly, a quarter of respondents couldn't say for sure if temp workers had accessed or shared data they shouldn't have. The same can be said for 14 percent when it came to permanent staff.

The bottom line in the Osterman report is the existence of an immaturity and misunderstanding among retailers about what it means to be secure. There's two views here; either retail giants are knowingly cutting corners when it comes to security and don't view it as a risk, or worse - they're completely unaware and that will leave them blindsided when those shortcuts are abused. csoonline.com

Groundbreaking Study Reveals Employee Error is Most Common Reason for a Breach
One-Third of In-House Counsel Have Experienced a Corporate Data Breach
More than half of in-house counsel report that their companies are increasing spending on cybersecurity, while one-third state that their companies have experienced a data breach, according to the ACC Foundation: The State of Cybersecurity Report, released today by the Association of Corporate Counsel (ACC) Foundation, which supports the mission of ACC, a global legal association representing more than 40,000 in-house counsel in 85 countries. The report, which is the largest study of in-house counsel on the subject of cybersecurity, also found that breaches were more than twice as likely at the largest companies and most likely to be the result of internal factors - employee error or an inside job.

50 percent want to increase their role and responsibility regarding cybersecurity, while 57 percent expect that the law department's role in cyber matters will increase in the coming year. businesswire.com

Adoption of EMV chip secures transactions not data
New payment technologies might make card-present theft more difficult for criminals, but a secure payment transaction at point of sale does not diminish the risk of cyber fraud and data theft for the enterprise.

Many merchants have adopted the EMV chip technology for point of sale purchases, but now criminals are taking advantage of the ease with which they can commit digital fraud. The increase in cybercrime means that thieves are accessing the environment, committing card not present (CNP) fraud and stealing data. The European Central Bank released its fourth report on card fraud in July 2015. The report concluded, "CNP fraud went up by 21%, accounting for 66% of all fraud losses on cards." csoonline.com

Virtual product labels arriving on store shelves
SmartLabel is the name given to an initiative spearheaded by the Grocery Manufacturers Association (GMA) that is designed to give consumers easy access to detailed information on ingredients and hundreds of other product attributes, such as whether food items contain ingredients from genetically modified sources. The SmartLabel isn't a label at all, but rather a digital solution to satisfy shoppers thirst for more information about product ingredients than could ever fit on a label.

More than 30 major companies have committed to taking part in the transparency initiative with a few products trickling onto shelves in late 2015 and early 2016. SmartLabel is expected to really gain traction later next year and by the end of 2017 an estimated 30,000 products are expected to participate in SmartLabel. Within five years, GMA estimates that more than 80% of the food, beverage, pet care, personal care and household products that consumers buy will be using SmartLabel. chainstoreage.com

EU Cybersecurity Rules Increase Liability For Multinationals - US Retailers Must Abide by New Rules
European Union lawmakers and member states on Monday moved a step closer to enacting the bloc's first cybersecurity and breach reporting rules, expanding an already thorny patchwork of laws that multinational companies have to consider when implementing security and breach response plans, attorneys say.

While the contours of the law and exactly which major Internet providers will be swept up by it will continue to be ironed out during the 21-month period that member states will have to adopt the directive into their national laws, the agreement in principle at the EU level means that a wide range of multinational companies will soon need to grapple with a new set of security obligations. law360.com

Only One Third of SMBs Can Manage IT Security
Only a third of small businesses believe they can manage IT security in house, due to a lack of resources and the rising tide of threats, according to a new global study. Security vendor Webroot polled IT decision makers at businesses with fewer than 1,000 employees in the US, UK and Australia.

A third of companies interviewed (32%) said IT staff had to balance information security with other tasks-meaning non-specialists are forced to fill these roles, and few can devote enough time to each security task.

Some 60% said they thought their business was more open to an attack because of a lack of resources, and nearly half (48%) claimed their firm was vulnerable to insider threats. Unsecured internal or external networks were an issue for 45% and vulnerable endpoints were highlighted by 40%. infosecurity-magazine.com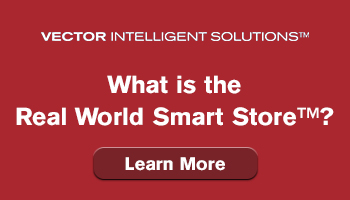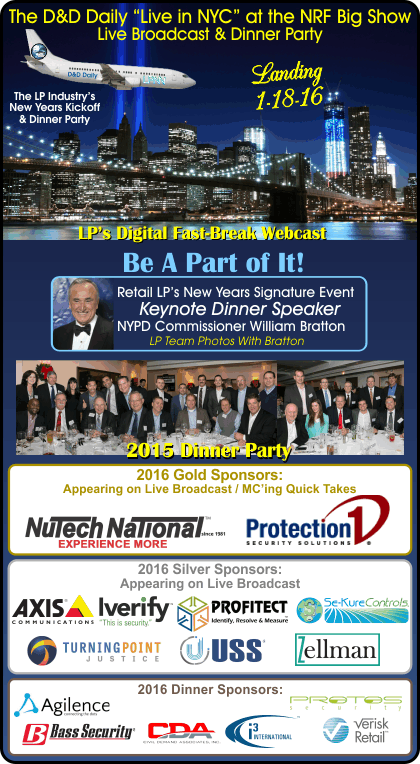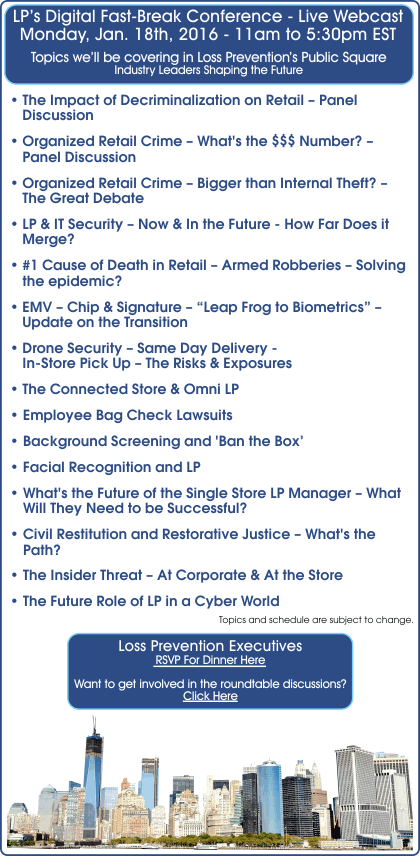 Press Releases




BSI Awarded 2015 Retail Partner of the Year by Axis Communications
Axis recognized BSI's performance and collaboration with partner award at ACCC 2015
Delray Beach, Florida - December 8, 2015 - Best Security Industries (BSI), a premiere provider of certified, pre-owned and private label electronic article surveillance (EAS) systems and custom video solutions, today announced that it has been named 2015 Retail Partner of the Year award by Axis Communications at its 10th annual Axis Connect & Converge Conference (ACCC) held in San Antonio, Texas. Axis, the global leader in network video, presented these annual awards to top channel, software and technology partners.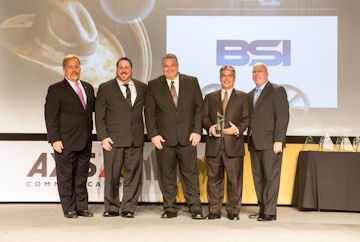 "We are both proud and honored to be recognized by Axis Communications as its Retail Partner of the Year," said Matthew Sack, CEO of BSI. "Through our partnership with Axis over the past four years, we have realized significant growth in our IP-Video sales not only with new retail customers but through expanded opportunities within our existing base."

The event hosted nearly 400 attendees from various VMS companies, technology partners and integrators serving a variety of vertical industries including retail, government, transportation and education. The meeting was designed to inform its various partners on new products and solutions, provide feedback for future and existing products and offered in-depth training as well as hands-on experience with Axis products. An important part of the program was also to pay tribute to and recognize those companies who have shown a proven track record of success in design, selling and implementing new solutions based on Axis products.

"Axis partners are not only part of the industry's largest professional network, but are also an extension of our team," said Larry Newman, senior director of sales, Axis Communications, Inc. "It is an honor to bring together the top companies in our industry at ACCC and recognize those strong relationships and shared sense of leadership in providing innovative security and business solutions. These companies are leading the way to a smarter and safer world for all."

BSI specializes in analog-to-IP phased migrations as well as design and installation of new, high definition IP solutions, advanced analytics, cloud-based services and open architecture platforms. The company works with its customers to get a clear understanding of their unique challenges in order to design a cost effective video solution that provides real value. BSI has built a strong reputation by engineering highly effective video solutions for many of North Americas leading retailers as evidenced by this latest award.

"Over the years, we have built our partnership with Axis to include joint sales calls, hosting various events together and actively participating in future product and solutions development to meet our retail customer needs," concluded Sack.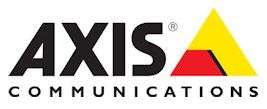 Axis works with 75,000 partners across 179 countries at every stage, from distribution to installation, to offer end customers the best solutions for their specific needs. Axis' partner network includes the Channel Partner Program, the Application Development Partner (ADP) Program, the Architecture and Engineering (A&E) Program and the Technology Partner Program. For more information about Axis partners, visit http://www.axis.com/us/en/partners.

Op/Ed

Roadmap for New LP Executives

Part 13: Landing Your Dream Job!
By Mike Nagyhazy
Senior Director of Loss Prevention,
24 Hour Fitness

Questions or comments can be emailed to mnagyhazy@24hourfit.com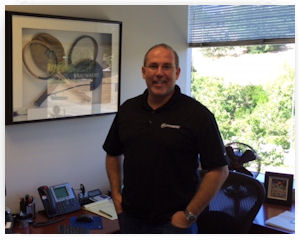 If you've been following the available/open Executive LP positions at the bottom of each Daily, you've noticed quite a few job openings – some new, and some open for many, many months. As leaders change, and as people look to potentially make their first move into a LP Executive position, I wanted to share a few tips on how to hopefully land that LP Executive job that you've been gunning for!

I'll preface with the fact that a lot of this information is only my opinion; it's what I've gathered over the years and after talking to many recruiters, LP Executives and company leaders. During those conversations, the topic of resumes has been quite common. My two cents on resumes is as follows: Firstly, check your resume a dozen times for potential typos! If grammar and spelling aren't your strong points, then have someone else check your resume for you. The last thing an employer wants is to hire someone who can't seem to get their own resume dialed in, plain and simple. I keep my resume to a max of two pages, and I've since omitted my jobs that don't fit on those two pages. Quite candidly, no one cares about my part time sales associate job at Radio Shack back in high school. If I'm asked for prior experience, I'll share whatever I'm being asked for, but keep your resume relevant and accurate. Also, keep in mind that many others, outside of Loss Prevention, will be reading your resume, so keep it digestible by a dynamic audience. General, staffing recruiters may not know what "CCTV, internals, BA/FA systems and ORC" are, so try to style your resume universally for those in HR, LP, Ops, Finance, etc.

Once you conquer the best two-page resume that you can, you're ready for the interview process! One of the biggest challenges that folks find when transitioning from a field position to a corporate position is the change in mindset from tactics-to-strategy. Now I don't mean that ALL field jobs are purely tactical, and that ALL corporate jobs are completely strategic, but there usually is a noticeable difference. I've mentioned it a few times in past articles; our commonly-known field statistics aren't as relevant to a corporate-based position. Most CFOs, as an example, won't care about how many internals and externals someone apprehended while in the field. What they care about, however, is what global, LP program you're going to implement, how you'll be able to influence others (who don't report directly into you), how you're going to reduce company spend, shrink, and keep the company out of hot water. Having said that, part of your overall strategy may be to assess the department's current internal and external procedures, so you'll need to be able to demonstrate the difference about what your program and approach may look like, vs. what your "statistics" looked like.

Also, learn about the company that you're interviewing for, and have a few questions at the end of your interview. There's no excuse, in today's day and age, to not fully research the company that you're interested in, public or private. Take the time to do your homework, showing that you're serious about "that" particular job – not just any opportunity that happens to present itself. Know your audience, as far as who you're interviewing with, and have a few relevant questions in mind for each of those people. I try to gear the questions to my audience. I won't typically ask the CFO a Human Resources question; I'll ask him/her a finance-related question, and I'll save the "people-related questions" for the HR professional who I may speak with. Show that you're interested, that you may not have all of the answers, but that you'd like more answers. It always concerns me when a candidate doesn't have any questions at all, at the end of their interview. Having no questions demonstrates either: 1. a lack of caring/interest, or, 2. that the candidate feels that they know everything already. In both cases, I'll kindly pass and move onto the next candidate until I feel a strong connection.
Read more of Mike's "Roadmap for New LP Executives" series here, with topics including:
Meet and Greet Your Team -- Assessment/Task Delegation -- Company Priorities -- Developing an Action Plan -- Visibility/Accountability/Recognition -- Effective Communication -- Evaluating Company Structure -- Physical Security Platform -- Budgeting -- Capital Expenditure -- Documenting Your Accomplishments -- and more!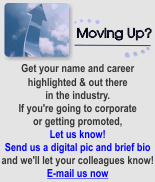 Incorporated in California in 1998, WG has been turning heads in the EAS and RFID industry with its ingenuity and out-of-the-box thinking since its inception. In this LPNN interview, Graham Handyside, EVP Worldwide Operations, and Ed Wolfe, VP Business Development, WG Security, tells us about the innovative products that have come from addressing their customers' various needs over the years, such as the Seal Tag, the Ninja Tag, and the Skyguard 2A system. In this video, also learn about WG's Eyes on U product - a three-in-one solution that combines the functionality of EAS, RFID and video.

---
In this LPNN Quick Take, Rex Gillette, Vice President Retail Sales, Protection 1, tells Joe and Amber a little bit about the secret sauce behind Protection 1's success since entering the retail LP market - great customer service. Rex also provides some helpful advice to professionals in the industry.
Solution Providers, have a video or commercial you want to publish? Contact us.


e-commerce

Sponsored by The Zellman Group
Big online shopping days don't end with Thanksgiving weekend - Nor does fraud - Monday Dec. 14th = Your next top fraud day
U.S. e-commerce sales on Dec. 7, at $1.92 billion, exceeded those on Thanksgiving Day ($1.73 billion), making it the fourth-highest online sales day of the year. Dec. 14 is projected to be the third-best online selling day this year in the United States, with $1.95 billion in sales. internetretailer.com

Consumers abandon online transactions for fear of fraud
According to the survey, concern around the vulnerability of online payment transactions is leading to an increasing number of consumers abandoning it. These concerns affect user confidence - 54% said they worried about their vulnerability when purchasing products or making financial transactions online.

47% agreed that they would use online payments more often if they had reliable protection for financial transactions. 43% even admitted they have abandoned an online payment transaction in the past because it did not seem secure enough.

Ross Hogan, Global Head of the Fraud Prevention Division at Kaspersky Lab said, "Personal financial information is clearly valuable to cyber-attackers, who may be looking to exploit user details or even sell them to third parties for a profit. It is understandable that people are increasingly concerned about the risk of online fraud. itwire.com

Don't Pop the Champagne Yet: Ad Fraud Predictions for 2016
As the advertising ecosystem becomes more sophisticated, bots evolve in complexity as well. Now bots can render HTML and even fool MRC-accredited viewability vendors into thinking ads are viewable. And while the traditional fraud lifecycle -- with "scraped" content that has the sole purpose of monetizing non-human traffic -- will become marginalized, we predict that botnet activity will increasingly be concentrated in "mixed traffic" sites, which have both human and non-human visitors.

Even though botnet fraud has been in the spotlight in the last year, fraudsters are now turning their attention to other vehicles like ad injectors and mobile fraud.

A recent Forensiq study about mobile device hijacking found that consumers were inadvertently downloading "zombie apps," which look innocuous to the naked eye but actually run up to 16,000 ads in the background of a phone without its owner's knowledge. This mobile ad fraud, which impacted 12 million unique devices over the study's 10-day span, didn't just cost consumers battery life and up to 2 gigabytes a day -- it costs advertisers some $850 million a year. adage.com

Over 1.1 bln customers to use mobile biometrics by 2020
"Fraud is not a person - it is a dynamic grouping of statistics that deviate from the norm."
Stuart B. Levine, CFI, CFCI
CEO, The Zellman Group & Zelligent


ORC News
Sponsored by NEDAP
Syracuse, NY: Father, son stole $41,000 worth of Chicken Wings from employer
Authorities say a father and son stole more than $40,000 worth of chicken wings from a New York restaurant where they worked and sold them on the street or to other businesses. The Onondaga County Sheriff's Office says 56-year-old Paul Rojek and 33-year-old Joshua Rojek, both of Syracuse, were caught stealing wings from the Twin Trees Too Restaurant in Syracuse. Deputies say both men were employed as cooks when they placed numerous chicken wing orders with the restaurant's wholesaler. Officials say the Rojeks would later pick up the orders and resell them at a reduced price. Deputies say the men billed about $41,000 worth of wing orders to the restaurant's account between last February and Nov. 21. foxnews.com

Medford, OR: Police arrest 2 Suspects involved in $31,000 Costco Ring Theft
Police have arrested two suspects involved in the theft of a $31,000 ring from the Medford Costco. Officials arrested 28-year-old Jimmie Tiger and 19-year-old Valentino Maes. Both are from California and both face charges of theft and conspiracy to commit theft. Medford police say they know who has the ring, but that the man is still outstanding. They are not identifying him at this time. kdrv.com
Omaha, NE: Sam's Club employee arrested for skimming $31,000 from deposits
A 54-year-old woman has been arrested on suspicion of stealing more than $31,000 from a north Lincoln Sam's Club. Officer Katie Flood says police believe the woman, who worked in the accounting department, took the money from night deposits from the store between Jan. 1 and Sunday, when she was arrested. Flood says staff at Sam's Club's corporate office noticed discrepancies in business accounts before further investigation pointed to the employee and surveillance video captured the woman taking money on numerous occasions. The Lincoln Journal Star reports that a store security employee called police to report the alleged embezzlement Sunday. Flood says it's possible that the loss amount is larger since an audit hasn't been completed. nbcneb.com

Chicago, IL: Apple Store burglarized at Orland Square, 75 iPhones stolen
Between $25,000 and $55,000 worth of cellphones were stolen during a Nov. 22 burglary of the Apple Store at Orland Square Mall. A custodian who was cleaning floors told police that he noticed about 5:15 a.m. that the store's metal security gate had been cut in several areas. When officers arrived, they found 15 sections of the grate had been cut vertically and two horizontally, police said. They said store surveillance video showed a lone burglar went straight to a desk behind the counter and loaded about 75 iPhone 6 phones into a black duffel bag at 5 a.m. The phones range in value from $329 to $750. chicagotribune.com

Buffalo, NY: Identity Thief busted: If your name is 'David Miller' in Western NY, you may have a credit problem
Williamsville man convicted of past felonies has been convicted of another four felonies after police investigated him for identity theft. Miller worked at an area collection agency, which police say allowed him to locate other people with the name of David Miller in western New York and utilize their information to open JC Penney store accounts. Officers linked those actions back to other stores, including Best Buy, Kohl's and Verizon. In total, police say he purchased roughly $20,000 in fraudulent purchases, including jewelry, smartphones and more. wivb.com

Stoughton, MA: Target Seasonal Employee steals nearly $10,000 in her first 3 weeks on the job
A Brockton teenager pocketed close to $10,000 in just three weeks by skimming money from her friends and acquaintances who went through her register at Target, police said. Stoughton police responded to the Target on Saturday about 5:35 p.m. after the store's Asset Protection team told police an employee admitted to stealing money, said Detective Sgt. Robert Welch. The employee, identified as 18-year-old Isa Mendes, began working at the Target as a seasonal employee three weeks ago. Mendes told the loss prevention team that she was having friends and acquaintances go through her aisle, charging full price, but pocketing half the money, Welch said. patriotledger.com

Man stuffs $500 worth of watches down pants at Nordstrom Rack in Sawgrass Mills Mall
Terry Lee Garrish, 32, was arrested Monday after he was stopped outside the store by a loss prevention officer. According to an arrest report, the officer saw Garrish via floor surveillance video taking several watches from a display and placing the items on his wrist. He then placed clothes on top of his wrist to hide the watches and went to the dressing room, police said. According to the report, Garrish removed the security sensors on the watches inside the dressing room and left the store. local10.com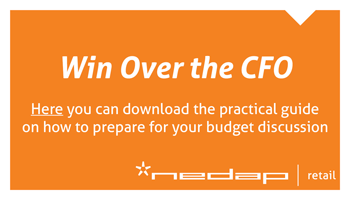 Do you have an ORC case to share?
Share your ORC news and help the industry grow


Retail Crime News

Sponsored by Security Resources
Springfield, MO: Gun goes off inside Walmart, during Shoplifting stop
A gun went off inside a south Springfield Walmart Supercenter on Tuesday evening, as officers confronted multiple individuals suspected of shoplifting. "A foot chase took place inside the store, and as one of the suspects fled, he fired one round from a handgun," Lt. Fred Beck said. "Nobody was injured, nobody was hit, and the suspect fled out the back door." The shot went off about 7:30 p.m. The store at 3315 S. Campbell Ave. was evacuated and closed to the public for several hours, as police and store officials stood guarding main entrances. As of 9:15 p.m., the individual said to have fired the shot had not been located. Two other individuals were in police custody, Beck said. news-leader.com

Philadelphia, PA: Man wanted in deadly Philadelphia grocery store shooting arrested in Florida
28-year-old Kayree Reid was arrested Tuesday by U.S. Marshals outside of Jacksonville in Orange Park, Florida. Police say he'll be charged with the shooting death of 22-year-old Maurice McDonald. Reid was recently listed among Philadelphia's 'most wanted' fugitives. Police say the 22-year-old was gunned down on November 10th inside J and R Perez grocery on North 38th Street in Mantua. 6abc.com

Rochester Hills, MI: Probation for woman who shot at Home Depot shoplifters
A customer who shot at shoplifters fleeing a Home Depot has been sentenced to probation. Tatiana Duva-Rodriguez fired her gun in the parking lot at the Joslyn Road store, flattening a tire on the thieves' SUV in October. Duva-Rodriguez saw a loss prevention officer chasing a man pushing a shopping cart from the store to an awaiting Kia driven by another man. No one was injured in the incident. The 46-year-old Clarkston woman got her sentence on Wednesday in Rochester Hills District Court after she pleaded no-contest to reckless discharge of a gun in October. Duva-Rodriguez was sentenced 18 months probation. She also can't buy, possess or carry a firearm during that time. Her license to carry a concealed weapon was also revoked and she isn't eligible to apply again until 2023. detroitnews.com


Brevard Co, FL: Brevard County Sheriff releases photo
of Winn Dixie Armed Robbery suspect
It happened around 6 p.m. Monday at the store located at 7960 Highway 1, in the Micco/Barefoot Bay area. Investigators said a man entered the store, displayed a firearm to a customer service clerk and demanded money. The man then fled the store with an unknown amount of money. No injuries were reported. mynews13.com

Macedonia, OH: Police dash-cam captures wild scene; Suspect gets hit by cruiser after running from police
When Macedonia Patrolman Chris Neal agreed to take an overtime shift Saturday night, he never expected the wild scenario that played out with a shoplifting suspect outside of a Walmart store. Neal, a 17-year veteran of the force, chased a man all over the parking lot, nearly had his cruiser taken away by a thief, and was punched two or three times in the face. When it was over, the man on the run was struck by a cruiser driven by another Macedonia officer. newsnet5.com
Chicago, IL: Burglars target 2 clothing stores in Bucktown smash and grabs
Police are warning residents and businesses in the Bucktown neighborhood of recent burglaries in high-end clothing stores in the area. Two burglaries happened in the 1700 block of North Damen Avenue over the past two and a half weeks, according to the Chicago Police. The latest burglary took place at 3:20 a.m. on Dec. 3, and the other incident occurred at 5:45 a.m. on Nov. 21, according to the alert. In each incident, attackers used force to break into a clothing store and stole "a large quantity of merchandise," the alert said. The attackers also stole a cash register and fled the scene using a rental truck, which was likely a U-Haul. chicagotribune.com

North Miami, FL: Pricey electronic toys stolen from hobby store, valued at over $10,000
Employees at a South Florida business are reeling after, they said, several men broke into their hobby store and took off with thousands of dollars in merchandise, Monday night. men are then seen going to the back of the business and letting a few other men inside. Two subjects bearing a striking resemblance to each other are then seen cleaning off the store's top two shelves, stacking box after box of the priciest, most coveted electronic toys on the floor. "They took the most expensive things," said employee Teddy Davis. "They took a few cars. Like, one of the cars cost about 800 bucks. Some of them cost like 400, 500 bucks." Davis said the subjects knew which items were the most expensive because they may have also been responsible for an earlier burglary at the location. "The first time, they took a $1,000 drone," he said. "I can say they knew what they came for because they came before and took, like, three items and the second time they came again and took more items." Davis said the subjects ran out with a haul estimated at about $10,000, and that includes hover roller boards, the most expensive item the store sells. wsvn.com

Chambersburg, PA: Giant supermarket Employee sought in high dollar cash theft Chambersburg police have issued an arrest warrant for the night manager of the Giant supermarket on Norland Avenue for allegedly stealing a large amount of cash Tuesday morning from the store's safe, a news release said. A felony theft warrant has been issued for James Aron Miller, 37, of Waynesboro, Pa. Miller is believed to have taken money from the safe, then disabled the alarm to an emergency door by which he exited the building at about 5:30 a.m. Tuesday. Miller's whereabouts were unknown Tuesday afternoon. heraldmailmedia.com

Australia: Traveling Jewelry vendor robbed of $20,000 in merchandise at a Red light in Prahran
A daring armed gang stole $20,000 of gems after smashing the windows of a car stopped at traffic lights and stealing a backpack containing the valuable jewelry. The brazen robbery happened in Prahran in broad daylight at 4.10pm yesterday. Two gang members jumped out of a car, ran up to two victims stopped at lights. "The two men smashed three of the four windows and stole a backpack from the rear seat containing gems valued at $20,000," Acting Sergeant Julie-Anne Newman said. heraldsun.com

Georgetown, KY: Three charged in theft, beating of a Walmart LP Agent

Angels Camp, CA: Calaveras Lumber employee jumps on the hood of a fleeing shoplifter car; suffered minor injuries

Salem, MA: Best Buy shoplifter tries to avoid capture by dashing into Sports Authority and changing sweatshirt; attempt fails

Baton Rouge, LA: Woman accused of credit card fraud wanted by LSU Campus Police

Pinecrest, FL: Two charged in $20,000 skimming device scam at a Chase bank in Pinecrest

Zale's Jewelers in the Cielo Vista Mall, El Paso, TX was the victim of a Grab & Run Tuesday evening; Merchandise valued at $7,500

Kay Jewelers in the Castleton Square Mall, Indianapolis, IN was the victim of a Grab & Run, Tuesday afternoon; Merchandise was valued at $3,400

Piercing Pagoda in the Providence Place Mall, Providence RI was the victim of a Grab & Run Tuesday afternoon, merchandise valued at $579


Robberies and Burglaries
● Apple - Chicago, IL - Burglary
● Burger King - East Meadow, NY - Burglary
● Citi Trends - Henderson, NC - Armed Robbery
● Calaveras Lumber - Angels Camp, CA - Robbery
● Center Point - Centerton, AR - Robbery
● Circle K - Prineville, OR - Armed Robbery
● Compucell - Springfield, MA - Robbery
● Cricket Wireless - Centennial, CO - Robbery
● Einstein Brothers Bagels - Lower Makefield, PA - Theft $2k from safe
● Family Dollar - Memphis, TN - Armed Robbery
● Family Dollar - Houston, TX - Shooting (behind store)
● Felix Hobby Shop - Miami, FL - Burglary
● Fiesta Mart - S. Tulsa, OK - Armed Robbery
● John Michaels Diamond - Cape Coral, FL - Burglary
● Kountry Klub - Dunbar, PA - Burglary
● Pizza Hut - East Lansing, MI - Armed Robbery
● Sally Beauty - Georgetown, TX - Armed Robbery
● Tienda Hispana El Triunfo - Garner, NC - Armed Robbery
● Valero - Opal, VA - Armed Robbery
● Walgreens - Santa Rosa, CA - Armed Robbery


Featured Job Listings
Sponsored by NuTech National
Feature Your Job Here For 30 Days -
70% Aren't On the Boards
Dir Corp. Investigations
US Foods
Chicago, IL
US Foods
Dir LP
Conn's Home Plus
The Woodlands, TX
Conn's Home Plus
Sr. Mgr. Global Corp. Security
Avon
New York, NY
Avon
AVP Mgr of AP Operations
BJ's Wholesale Club
Westborough, MA
BJ's Wholesale Club

Director Store LP
Michaels

Irving, TX
Michaels


Dir LP
Sephora
San Francisco, CA
Sephora
Dir LP
True Religion Brand Jeans
Manhattan Beach, CA
True Religion Brand Jeans
LP Manager
Natural Grocers
Lakewood, CO
Natural Grocers
Sr Mgr Corp Investigations
US Foods
Chicago, IL
US Foods
LP Officer
Bi-Mart Corp.
Yakima, WA
Bi-Mart Corp.
Zone Mgr, LP & Safety
Lumber Liquidators
Pomona, CA
Lumber Liquidators
Zone Mgr, LP & Safety
Lumber Liquidators
Sandston, VA
Lumber Liquidators
Dir Safety & LP
Harbor Freight Tools
Calabasas, CA
Harbor Freight Tools
Director, LP
Save Mart Supermarkets
Modesto, CA
Save Mart Supermarkets
VP AP & Global Facilities
lululemon athletica
Vancouver, BC, Canada
lululemon athletica
Dir AP
99 Cents Only Stores
Commerce, CA
99 Cents Only Stores
LP Dir
BevMo
Concord, CA
BevMo
Dir LP (Western Canada)
Walmart Canada
Calgary, CA
Walmart Canada

Daily Job Alerts


Appearing One Day Only
View our Internet Jobs Archives here
Inventory/LP Mgr
Foot Locker
Wausa, WI
Foot Locker
Regional LP Mgr
Fossil
New York, NY
Fossil
LP Specialist
Fred Meyer
Portland, OR
Kroger
LP Specialist
Fred Meyer
Lacey, WA
Kroger
LP Manager
Sears
Tulsa, OK
Sears Holdings Corp
LP Manager
Kmart
Kahului, HI
Sears Holdings Corp
LP Manager Hrly
Kmart
Petaluma, CA
Sears Holdings Corp
LP Manager Hrly
Kmart
Albany, GA
Sears Holdings Corp
DC LP Supervisor
Marshalls
San Juan, PR
TJX Companies
AP Manager in Training
Walmart
Pearland, TX
Wal-Mart
AP Manager in Training
Walmart
Kissimmee, FL
Wal-Mart
AP Specialist - AL/MS Regions
Winn-Dixie
Anniston, AL
Southeastern Grocers
AP Specialist
Winn-Dixie
Orlando, FL
Southeastern Grocers
ETL Assets Protection
Target
Apple Valley, MN
Target
Regional LP Manager Inc
Visionworks
San Antonio, TX
HVHC Inc
Regional LP Mgr
DHL
Hebron, KY
DHL



Home of the Industry's Original
On the Move
Sponsored by Civil Demand Associates
| | |
| --- | --- |
| | Marcos Chapman, CFI was promoted to Regional Operations Director for JC Penney. |
Post Your New Job or Promotion!
See all the Industry Movement


Your Career
Sponsor this section of the Daily
The Hidden Costs of a Broken Work Culture Having a bad work culture doesn't just create poor attitudes, it creates a toxic work environment. To acquire growth in your organization, things like work culture shouldn't suffer. Here are some great ways you can expand your company and keep it a wonderful place in which to work. People first

How to Make Motivation and Improvement More Fun in the Workplace Everyone loves a little competition, something to ignite our push to be better, and boost our morale. Through gamification, there are tons of ways you can motivate yourself and others, and make work more fun! Reward yourself

3 Tips to Create a Workplace Culture that Employees Love A great workplace culture impacts morale, hiring and productivity, not to mention the organization's bottom line. It's about creating a workplace that's beneficial to you and your whole team. Here are some tips that you can use to build a culture everyone will love. Must have high energy

How to Grow the Purpose-Driven Workplace It's a sad truth that the majority of the American workforce isn't fulfilled at work. 72% view work as a way to earn a paycheck, and the other 28% see work as a way make a meaningful impact. Here's how you can make sure your employees feel purpose-driven. Find their potential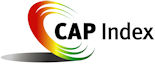 Tip of the Day
Sponsored by Vector Security
"Build the field and they'll come to play!" An expression that many never truly understand or practice. Especially in today's world where we're all expected to do more with less and corporate America has tightened the budgets to the levels most of us have never seen before. Having faith that your performance will bring promotions, increased salaries, and new jobs is very difficult in today's climate. But we all have to keep the faith and do our best every day regardless. Because at the end, it's what defines us and sooner or later our positive actions will pay off.

Just a Thought,
Gus





Upcoming Events
---
Recruiting?
Get your job e-mailed to everyone... everyday
Post on our Featured Jobs Board!
Reach your target audience in 2016 every day!
Request our 2016 Media Kit
update account / change e-mail
unsubscribe FEEDBACK
www.downing-downing.com

Advertise With The D&D Daily




36615 Vine Street, Suite 103
Willoughby, OH 44094
440.942.0671
copyright 2009-2019
all rights reserved globally