The D&D Daily Mobile Edition
December 10,

2014



The LP Industry's #1 News Source - Informing, Educating and Instilling a sense of community


News Brief
Sponsored by WG Security Products, Inc.
The Internal Threat - Stealing Commercial Secrets in the Retail Big Leagues - Three former Nike Designers Take Secrets to Adidas Brooklyn Studio A lawsuit filed in Oregon where Nike is headquartered claims at least $10 million in damages. The world's largest sportswear maker said the former designers, Marc Dolce, Mark Miner, and senior design director Denis Dekovic, started consulting for Adidas while still working at the company, violating their non-compete agreements. Nike said the designers hatched their plan last April, and pitched Adidas on a design studio that would help craft products while also bringing Adidas information about Nike's plans for the next few years in its running, sportswear and soccer lines. The plans for the studio were essentially for a knockoff of Nike's own design lab, called the Kitchen, according to the complaint. An Adidas representative said the company attracts top talent and has "no interest in old work or past assignments." Before leaving Nike, the complaint alleged, the designers copied sensitive design and business documents from their computers, including drawings for an unreleased shoe made for one of Nike's sponsored athletes. The suit accused the designers of trying to hide their tracks by erasing incriminating emails and text messages from their work-issued cellphones and laptops. Nike also claimed that Adidas knew of the non-compete agreements and promised to pay for any legal fallout. The agreements barred the designers from any connection with Adidas during their employment and for one year after. reuters.com

Mobile payments provider 'Charge Anywhere' hacked - credit cards used fraudulently The investigation revealed that an unauthorized person initially gained access to the network and installed sophisticated malware that was then used to create the ability to capture segments of outbound network traffic. Much of the outbound traffic was encrypted. However, the format and method of connection for certain outbound messages enabled the unauthorized person to capture and ultimately then gain access to plain text payment card transaction authorization requests. While we discovered the malware on September 22, 2014, it required extensive forensic investigative efforts to de-code it and determine its capabilities. During the exhaustive investigation, only files containing the segments of captured network traffic from August 17, 2014 through September 24, 2014 were identified. Although we only found evidence of actual network traffic capture for this short time frame, the unauthorized person had the ability to capture network traffic as early as November 5, 2009. The attack has been completely shut down and fully investigated. chargeanywhere.com krebsonsecurity.com

Corporate data: Protected asset or a ticking time bomb? 71% of employees know they have access they shouldn't have! As attention shifts from sophisticated external attacks to the role that internal vulnerability and negligence often play, a new survey by the Ponemon Institute suggests that most organizations are having difficulty balancing the need for improved security with employee productivity demands. Employees with needlessly excessive data access privileges represent a growing risk for organizations due to both accidental and conscious exposure of sensitive or critical data. net-security.org

Canada finally passes new counterfeit law - Combating Counterfeit Products Act Provides trademark and copyright owners with a clear framework for combating counterfeiting in today's environment. It will help Canadian businesses protect their brands and works and will ensure they are fairly compensated. The Bill will create a system to allow trademark and copyright owners to submit a "request for assistance" to the Canada Border Services Agency. Through this system, rights holders would request that border officers detain commercial shipments suspected of containing counterfeit goods, thus enabling the trademark owner to begin civil proceedings in court. To support this process, border officers will be further authorized to furnish certain information about shipments and their importers to the rights holders. Rights holders wishing to take part in the "request for assistance" system will assume certain costs associated with shipments being detained by border officers. New Criminal offences - The Bill will ensure that selling, distributing, possessing, importing or exporting counterfeit goods for the purpose of trade will be prohibited and subject to fines and possible jail time. In addition, new criminal offences for possessing and exporting counterfeit goods for the purpose of trade will be added to the Copyright Act, which would allow the RCMP to seize counterfeit goods. gc.ca

Out Gunned and Out Numbered External Threats are on the Rise - IBM Study More than 80 percent of security leaders believe the challenge posed by external threats is on the rise, while 60 percent also agree their organizations are outgunned in the cyber war. Nearly half (50 percent) agree that deploying new security technology is the top focus area for their organization, and they identified data leakage prevention, cloud security and mobile/device security as the top three areas in need of dramatic transformation. net-security.org

C-suite survey: Healthcare costs, maintaining margins top business concerns in retail The cost of healthcare, the ability to maintain margins and the ability to continue to grow revenue are the top business challenges in the retail sector. chainstoreage.com

NYPD Nabs $2.2M in Counterfeit Goods in 'Operation Treasure Hunt' Fifty New York City Police Department and U.S. Homeland Security officials swept into a Queens storage facility Tuesday afternoon to seize counterfeit goods with an estimated street value of $2 million. The well-executed 30-minute operation, known internally as "Operation Treasure Hunt," was the culmination of a seven-month investigation that resulted in seven arrests at Treasure Island Storage at 190-09 180th Street.

EMV Checklist for Merchants
Top 3 concerns and remedies for the upcoming EMV credit cards. As the industry EMV deadline (October 2015) for fraud liability approaches, merchant customers are beginning to receive new credit cards in the mail that include the embedded EMV chip. Many are now wondering how it works and how it will affect them when they go to use it and make purchases. EMV cards are never out of sight of the owner so payment behaviors will change. The credit card will stay in the payment device during a normal retail transaction; restaurants will bring a payment device tableside so their patrons can pay-at-the-table. This is vastly different than how credit cards are used today. pointofsale.com

Quarterly Same Store Results
Costco Q1 up 7% with total sales up 7%
Krispy Kreme Q3 domestic stores up 3.7% with revenues up 7.6%

IAI Now Accepting Nominations for 2014 CFI Scholarships
and CFI of the Year Award
The International Association of Interviewers (IAI) is accepting nominations for both the 2014 Certified Forensic Interviewer (CFI) Scholarship and the "CFI of the Year" award.
IAI is offering three CFI Scholarships, to include the CFI Preparatory Online Program and the CFI Examination Voucher ($870 value). Scholarships will be awarded to the following individuals:
1. An individual working in the private sector, honoring Fred Wilson, CFI, and former Advisory Board member
2. An individual working in the public sector
3. An individual working internationally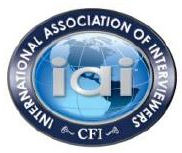 Criteria
The criteria for an individual to qualify for a CFI Scholarship or the "CFI of the Year" is constantly:
● Striving for excellence and professionalism in the performance of his or her duties
● Exhibiting the highest level of professionalism while interviewing sources, victims, witnesses, and suspects
● Following the CFI Values

Directions to Apply
Applications for both categories are due by February 1, 2015 and the winners will be announced at Elite Training Day in San Antonio as well as the CFInsider - second quarter edition. For directions on submitting your CFI Scholarship Nomination click here.

For more information and to see what the "CFI of the Year" wins, click here.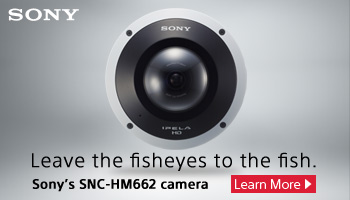 All the news - One place - One Source - One Time
The D&D Daily respects your time
& doesn't filter retail's reality
Report Your News!
(content subject to approval)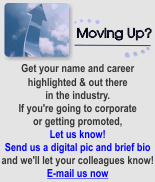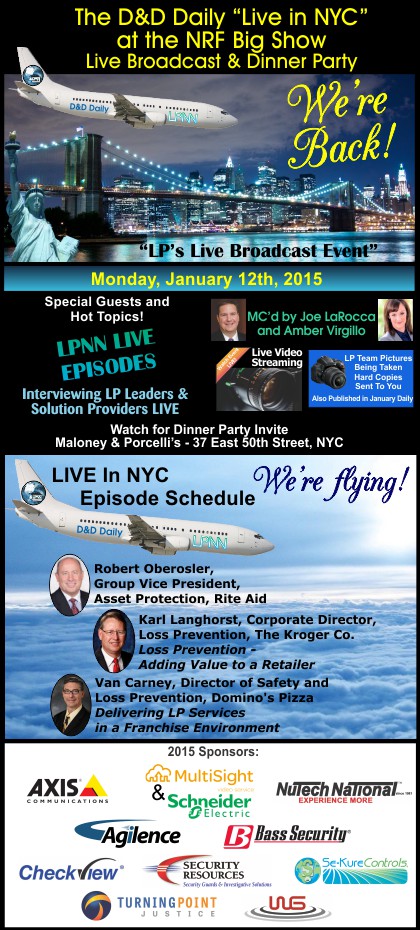 eBay News

eBay's Global Asset Protection team assists Law Enforcement on Canton SD man indicted for selling stolen property
A Canton man whose home and businesses were raided by the FBI in September has been indicted on federal fraud charges. Kenneth Hunsucker, 49, was indicted on Dec. 2 on charges of interstate transportation of stolen property, wire fraud and money laundering. According to court documents, from May 1, 2013, to September 2014 Hunsucker purchased stolen merchandise from people who had stolen the items from retail stores and sold them online. The stolen items included digital cameras, tablet computers, portable media players, portable GPS devices, electronic dog collars, power tools and batteries, digital thermostats, laptops and cell phones, court documents say. The items, which court documents allege Hunsucker knew were stolen, were then offered for sale on eBay under an account named Canton PC Repair Store. More than $100,000 was collected into a PayPal account by Hunsucker during the scheme. The money was then transferred into his bank account and used to purchase items on eBay for his personal use, court documents say.

Read more here.

For further information on PROACT, email inquiries to PROACT@eBay.com.
eBay Direct - Click Here
(notify - info - questions)

Loss Prevention News Network

Cyber Security's Increasing Impact on Retail & the Role of Loss Prevention
Tom Litchford


Tom Litchford, VP, Retail Technologies for the NRF, joins LPNN to talk about the growing threat of cyber security in retail and how it has forced traditional LP programs to rethink its relationship with IT security. With our world becoming increasingly interconnected and data breaches seemingly imminent, omni-channel retailing introduces new levels of risk and unprecedented challenges for the LP industry. A subject matter expert in retail technologies, Tom tells us why the future LP executive must be more IT driven than ever before.
---
LPNN Quick Take #16
In this LPNN Quick Take, Ed Wolfe, WG Security Products, Joe LaRocca and Jim Ostojic, Sergeant, Polk County Sheriff's Office, discuss Jim's upcoming LPNN session, the talk he gave at the NRF LP Conference and the work he is doing around the country fighting ORC. He also shares with viewers how the Sheriff supports their department's work in fighting ORC. Ed also shares his advice on encouraging partnerships between law enforcement and retailers and the role of service providers.




Joan Manson

Sponsored By:


Bass Security





Sponsored By:



Keith White & Michael Nelson

Sponsored By:


Dan Faketty and Professor Bob Hanson

Sponsored By:


The NRF's LP Legislative Committee, a National Update





Jeff Fulmer & Jon Gold


Sponsored By:


Preparing - Training - Responding to the Active Shooter





Rich Mellor


Sponsored By:

Cyber Security's Increasing Impact on Retail & the Role of Loss Prevention

Tom Litchford
Sponsored By:

Stan Welch, VP of LP, JCPenney



Sponsored By:



In case you missed it ...
Click here to view all the episodes from
"Live in Ft. Lauderdale at the NRF LP Show."

Solution Providers, have a video or commercial you want to publish? Contact us.


Stay Tuned for our New 2015 Get LP Social Column!

---

2014 LP Team Group Selfie Review

Showcasing each team in order!
Be on the lookout for our new Get LP Social 2015.

Your Team - Your Pride

Dressbarn AP Team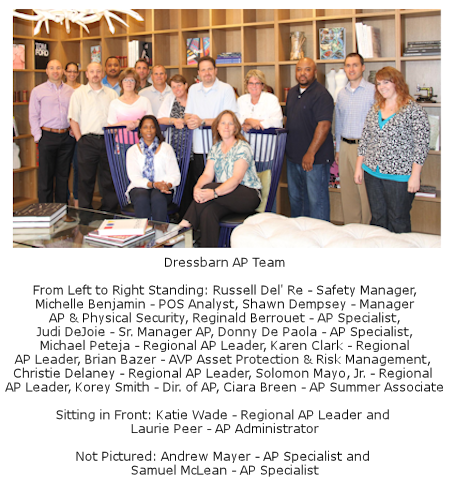 *Originally published on July 9, 2014
View all the selfies here!

Three 2014 Group Selfie LP Teams to win Pizza Parties!
Drawing at our Live in NYC at the NRF Big Show, January 12th.
Make sure you're watching!

e-commerce

Sponsored by The Zellman Group
Amazon to decrease use of UPS & FedEx with 15 new 'sorting centers' around U.S. With the new facilities, Amazon CEO Jeff Bezos is taking charge of work previously sent to partners such as United Parcel Service Inc. and FedEx Corp., giving greater flexibility over precisely how packages are delivered and more control over costs as he seeks to recoup losses from heavy spending. The new sorting centers are one of the ways Amazon can absorb extra orders without requiring customers to place their orders earlier. Editors Note: One day they'll be competing with UPS & FedEx. internetretailer.com

Online and Mobile Payments Continue Explosive Growth Trajectory While holiday numbers overall in the U.S. are showing somewhat tepid growth, the online and mobile channels are booming and two recent reports say that explosive growth shows no signs of waning in the U.S. and around the world. Washington, D.C.-based FTI Consulting said online's share of total U.S. retail sales is nearly 11 percent, up from 7.4 percent in 2010. Online sales, which FTI said will reach $300 billion for all of 2014, will rise to $335 billion next year and $512 billion by 2020. cardnotpresent.com
Top 10: Christmas Tips for E-commerce Retailers During these extremely busy times, online traders need to take advantage of increased opportunities to present their range to its full potential and maximise sales. The lead-up to Christmas is without doubt the period when online retailers see a significant increase in turnover, with the buying frenzy continuing right up until Christmas day and the sales commencing straight after. Our 10 tips show you how to get your online shops in the best shape to cope with the pre- and post-Christmas rush. businessrevieweurope.eu

1. Fast delivery
2. Proactively contact customers
3. Keep an eye on your stock
4. Check the website
5. Offer vouchers
6. Offer accessories
7. Christmas service
8. Show goodwill
9. Collect customer feedback
10. Post-Christmas is just like pre-Christmas

Report: Mobile shoppers prefer Sundays
"Fraud is not a person - it is a dynamic grouping of statistics that deviate from the norm."
Stuart B. Levine, CFI, CFCI
CEO, The Zellman Group & Zellman Fraudnet


ORC News
Sponsored by Security Resources
Man Faces Federal Charges after Stealing $220,000 from J.C. Penney Stores in 37 States A Washington man has been charged with 11 counts of wire fraud after conducting nearly 1,800 fraudulent transactions and causing a loss of more than $220,000 at J.C. Penney store in 37 states, announced U.S. Attorney Kenneth Magidson. Between April 25, 2011, and Aug. 27, 2014, the indictment alleges Casper engaged in a refund scheme by duplicating receipts, creating false price tags and returning items for profit. Specifically, Casper allegedly created hundreds of counterfeit receipts by duplicating them from six original receipts. The receipts were for womens' pantsuits and showed purchase prices between $160.00 and $190.52. The indictment alleges Casper obtained alternate items at clearance prices at J.C. Penney stores or elsewhere, or by other means, and placed fake J.C. Penney price tags on these items. Casper would then return the fraudulently marked clothing items with a duplicated receipt to a J.C. Penney store, according to the allegations. He allegedly pocketed the difference between what he actually paid and the amount he represented he paid to J.C Penney through the use of the fraudulently-duplicated receipt. The indictment alleges Casper conducted approximately 1,792 transactions using this scheme across J.C. Penney stores in 37 different states, including Texas. The total loss attributed to his fraudulent activity is approximately $220,320, excluding fraudulently reimbursed taxes, according to the charges. If convicted, Casper faces up to 20 years in prison and a possible $250,000 maximum fine. justice.gov

Checking Exiting Customer Receipts on Thanksgiving Day Nails $7,800 Credit Card Fraudster at Target in Jersey City On Thanksgiving, Jersey City police officers were assigned to Target on 14th Street in Jersey City to assist store security guards with checking customer receipts as they exited the store, according to a police report. When Patrick Perroud, 25, of Kenilworth Place in Brooklyn, tried to hurry past a security guard without showing him his receipts, an officer stopped him, police said. A scuffle ensued between Perroud and police after he was asked to come to the register where the purchases were made, authorities said. Perroud threw several punches at an officer, hitting him once in the chest, according to the report, which added that officers eventually caught him running through the parking lot. With another suspect police stopped his partner and found 10 "fictitious" credit cards. Scott used fraudulently obtained Target gift cards to obtain merchandise in the amount of $7,800. nj.com

Breast pump thief hitting Burlington Coat Factory stores in New Jersey Brick Township police are seeking the public's help in identifying a person in connection with the shoplifting of $1,000 worth of breast milk pumps from Burlington Coat Factory in that town -- and believe he may have done the same thing at the store in Freehold. patch.com
Philadelphia jeweler who fenced diamonds for coast-to-coast theft ring, faces sentencing in Portland Government prosecutors want to put Philadelphia jeweler Eric Janovsky behind bars for fencing millions of dollars in diamonds stolen by a coast-to-coast ring of diamond thieves who met their undoing in Portland. They also want the company that employed Janovsky, Three Gold Brothers Inc., to pay a fine of up to $500,000. The store sat on Jeweler's Row in downtown Philly. The company and Janovsky are scheduled for sentencing on Wednesday before U.S. District Judge Marco A. Hernandez, in Portland. Janovsky pleaded guilty last July to possession and sale of stolen property that traveled in interstate commerce. He served as the buyer of last resort for a colorful gang of thieves who hit high-end private jewelers from Florida to Oregon. "Janovsky and Three Gold Bros. paid the co-defendants in cash, typically tens of thousands of dollars for each stolen diamond, and did not maintain or provide any paperwork for these transactions," the memo reads. "Witnesses report that Janovsky told co-defendants to bring whatever diamonds they could obtain and to use words like 'not for eBay' to inform Three Gold Bros. the items were stolen." Prosecutors are asking Hernandez to sentence Janovsky to a 15-month split sentence - half in prison, half in home confinement - and have recommended that the Three Gold Brothers be placed on probation for three years. Lawyers for Janovsky are expected to argue for a lesser sentence. oregonlive.com

Comic and Collectable Store suffers reported $300,000 loss in burglary in Wichita, KS Wichita, Kansas' KWCH TV is showcasing the Nov. 19 burglary of comics and collectibles store Riverhouse Traders as its Crime Stoppers crime of the week. The thieves apparently knew what they were looking for, and stole a reported $300,000 worth of rare comic books and memorabilia, leaving owner Mark Rowland with an unwanted shift in priorities: He has always given free comics to local children who get As on their report cards, and he provides gifts to local families at Christmas, but this year he has to cut back to pay for a security system. comicbookresources.com

Close to $5,000 in panties stolen from Victoria's Secret in Murfreesboro, TN Another Victoria's Secret theft has occurred in Murfreesboro at The Avenue. This time, the stolen items included the merchandise that was being displayed in front of the store. A police report shows that "320" pairs of panties were taken in the heist. The undergarments added up to $4,920. The theft was reported by the store manager on Monday afternoon around 3. The manager advised that no suspects were seen taking the panties. Since 2012, this is about the 12th major theft at Victoria's Secret store located in Murfreesboro. The thefts add up to well over $15,000. wgnsradio.com

$10,000 worth of merchandise recovered from Onalaska, WI Retail thefts Onalaska police arrested six suspects and recovered more than $10,000 worth of merchandise from retail thefts on Saturday. Between 5 p.m. to 8:30 p.m., Onalaska police responded to four unrelated incidents at three different stores involving shoplifters, Onalaska police posted Monday to their Facebook page. Retail theft in Onalaska carries a $313 fine and risk ending up in jail and being charged with a felony, Onalaska police emphasized. "We realize a majority of citizens are not contemplating stealing merchandise this Holiday Season. For those who choose to shoplift, we will be watching!" Onalaska police wrote on their Facebook page. news8000.com


Madison WI shoplifter arrested at Shopko; $2500 of merchandise from Dick's and Boston Store found in car Madison police said they found items from at least two stores in the car of a woman suspected of stealing from Shopko. Police officers said they were waiting outside Shopko at 7401 Mineral Point Rd. on Wednesday night when Jessica A. Stern walked out with a cart filled with items. Police were called by store security for a shoplifting in progress. Stern said she was not stealing the merchandise, but had purchased the items on another date, planned to return them, but had now changed her mind, according to police. Officers said surveillance images showed her stealing the items. Police said they searched Stern's car and found items with tags attached from numerous stores, including Dick's Sporting Goods and Boston Store. Officers determined the amount of merchandise stolen from Shopko totaled $535 and items from other stores totaled more than $2,500. Officers are trying to determine if the other items in the car were stolen. Stern had tools in her purse that could be used to sever anti-theft devices, police said. channel3000.com
Do you have an ORC case to share?
Share your ORC news and help the industry grow

Retail Crime News

Sponsored by NuTech National
Bank issues Alert in North Texas - Walmart's getting hit by fake credit cards from Breaches The CEO of Citizens National Bank of Texas, Mark Singleton, told NBC 5 he got a phone call early Sunday from his fraud detection team after they said thieves had bought $12,000 in merchandise in just two hours by using fake cards created with stolen debit card numbers. "Wal-Mart stores are experiencing a high amount of debit card fraud from fraudulent cards created from other retailers' data breaches. To help protect our customers and add an extra layer of security, we are now requiring cards to be run as a debit with a PIN for transactions over $49 in all Texas Wal-Mart stores outside of Ellis County." nbcdfw.com

Tucson police issues warning 'Card not Present' fraud increasing The Tucson Police Department is warning small business owners about credit card scams after seeing an increase in fraudulent credit card transactions. TPD said the recent trend of fraudulent charges involve orders made over the phone or by email. tucsonnewsnow.com

Mableton shoplifter attacked Kmart employees with knife After being stopped by three loss prevention employees, Ball used a folding knife and slashed and stabbed at the employees, the arrest warrant states, though Ball did not make contact with the employees. mdjonline.com

Two In Custody After Van Crashes Into Neiman Marcus On Chicago's Magnificent Mile Two people were in police custody early Wednesday, after a minivan plowed through the front of the Neiman Marcus store on the Magnificent Mile, in an apparent burglary attempt. Police said officers responded to a call of a theft in progress around 4 a.m. at 737 N. Michigan Av. When they arrived, officers saw a van had crashed through the storefront on the Superior Street side of Neiman Marcus, and several males were fleeing the scene. High-end purses and handbags were scattered on the ground outside the store, but it was unclear how much, if any, merchandise was stolen before police arrived. Two people were taken into custody, but others managed to get away. The burglars had one or two getaway cars. Police reportedly followed one of those cars, but it was not immediately clear if they caught those suspects. It was the eight such "crash-and-grab" burglary in the Chicago area since September. myfoxchicago.com
Some Albuquerque, NM Shoplifters to get off easy this holiday season; $500 from stores will be cited rather than arrested Some criminals will be getting off easy this holiday season. A change in the law says shoplifters that steal less than $500 worth of merchandise from stores will no longer be arrested. Business owners aren't happy about the change. Sunny Park, owner of Sunny's, a boutique in Nob Hill, said last week two shoplifters stole hundreds of dollars worth of merchandise off her store shelves. The new law handed down by the NM State Supreme Court says we can no longer arrest for shoplifting under $500," said Albuquerque Police Public Information Officer Tanner Tixier. Tixier was quick to say the new statute is not a get out of jail free card. The citation still requires the suspected shoplifter to appear before a judge. If found guilty, he or she will face serious repercussions. koat.com
Shoplifting at Walmart leads to multiple felony charges for a Dyersburg, TN woman A local woman faces several charges following her arrest on Sunday afternoon in an incident beginning with shoplifting at Wal-Mart and ending with a traffic stop. Police charged Laisaac Love, 31, with five charges including a felony charge of robbery, possession of a stolen handgun, driving on a revoked/suspended license, violation of the registration law and financial responsibility. stategazette.com

Santa Fe, NM Police investigate a $34,195 Jewelry store Distraction Theft Santa Fe police said Tuesday that they are searching for a man and a woman who were seen on surveillance video stealing a $34,195 turquoise-and-gold diamond ring from a downtown shop Nov. 23. The video from Santa Fe Goldworks, 60 East San Francisco St., shows the two suspects enter the store, where the woman asks to try on a necklace in a display case. Police said the woman then appeared to distract the employee while the man reached into the display case and slipped the ring into his pocket. santafenewmexican.com
2 women sentenced to jail for Birks $10,735 Grab and Run robbery in Carrefour Laval in Montreal Two women who pleaded guilty to theft and assault-related charges were sentenced to jail time after attempting to rob a Birks jewelry store this weekend in the Carrefour Laval shopping centre. Police said the women arrived at Birks around 2 p.m. on Saturday. According to Const. Franco Di Genova of Laval police, when one woman asked to try on a watch that cost $10,735, the other woman pepper-sprayed the store security guard. Di Genova said both women ran for it, fleeing the mall and running to the nearby Sheraton Hotel. Di Genova said when police tried to arrest them a few minutes later, one of the officers was pepper-sprayed before they were successfully apprehended. The women, from the Toronto area and Halifax, were charged with a litany of offences, including theft, armed assault, conspiracy to commit armed robbery and possession of a prohibited weapon. cbc.ca

Nordstrom Rack employee wearing five stolen items when police interviewed him for other thefts - $1,469.13 in West Des Moines, Iowa

Davidson County Sheriff's bust two with $280,000 of counterfeit merchandise in Lexington, N.C.

Walmart clerks detail brutal robbery attack in Winter Haven, Fla.

Kay Jewelers in the Tanger Outlet Mall , Gonzales LA the victim of a Distraction Theft, merchandise valued at $1,099

JC Penney employee accused of stealing $2,700 from cash register in Jonesboro, AR

Reward offered for suspects wanted in robbery of Game Stop in Houston

Public helps the Rochester, NH Police ID alleged shoplifter


Robberies and Burglaries
● AT&T - Nacogdoches, TX - Burglary
● Bulldog Zone - Fresno, CA - Burglary
● C&S Pawn & Gun - Springdale, AR - Armed Robbery
● CVS - Nashville, TN - Armed Robbery
● Dollar General - Kennesaw, GA - Armed Robbery
● Dollar General - Toledo, OH - Armed Robbery
● Dollar General - Orange, TX - Armed Robbery
● Dollar Tree - Toledo, OH - Armed Robbery
● Dunkin Donuts - Fredrick, MD - Armed Robbery
● Family Dollar - Ocala, FL - Armed Robbery
● McFinny's - Billings, MT - Armed Robbery
● Medicine Place - Phoenix, AZ - Armed Robbery
● Penn Laurel Pharmacy - Somerset Co, PA - Armed Robbery
● Risch Drug Store - Lancaster, OH - Burglary
● Salvation Army Store - Howell, MI - Burglary
● Sheetz - St Marys, PA - Theft/Assault with knife
● Showtime Video - Dartmouth, NH - Armed Robbery
● Stop-N-Shop - Dover, DE - Armed Robbery
● Tiger Market - Nashville, TN - Armed Robbery
● Waffle House - Nashville, TN - Armed Robbery
● Walgreens - Baytown, TX - Armed Robbery
● 7-Eleven - Glendale, CA - Armed Robbery



Vendor Spotlight


Forty-five Percent of Top 50 Global Retailers Using Checkpoint Systems' Source Tagging Services
Resulting in Dramatic Reductions in Shrink, Decreases in Merchandise out-of-Stock, Increases in Sales and Customer Service
THOROFARE, N.J. - Dec. 8, 2014 - Checkpoint Systems, Inc., a leading global supplier of merchandise availability solutions for the retail industry, today announced that 45 percent of the top-50 global retailers as identified by Deloitte are now source tagging some merchandise categories using Checkpoint Systems processes.

Source tagging shifts the security tag application process from a manual labor-intensive process at the store to an automated process at the point of manufacture, allowing store associates to focus on servicing their shoppers rather than applying tags. With a source-tagging throughput between 15,000 and 30,000 labels per hour, the process saves retailers a considerable amount in store labor costs while ensuring application compliance, protecting brand presentation and enhancing their customers' shopping experience.

"Why source tagging? It seems like a 'no brainer' to me. Today, it remains a driver of incremental sales as much as it is a shortage management tool," said industry expert Robert L. DiLonardo, principal of Retail Consulting Partners, LLC.

Checkpoint's source tagging program is used by 45 percent of the top-50 global retailers throughout the world as identified by Deloitte in a recent research. These retailers represent different vertical markets, from drug/pharmacy, to discount store formats, to supermarkets, to general apparel and specialty accessories like shoe stores. For example, U.S. retailers include CVS/Caremark and Family Dollar among many others.

At a recently held 2014 National Source Tagging Symposium attended by a wide range of consumer package goods manufacturers and retailers, including Mike Silveira, vice president, Loss Prevention CVS/Caremark and Mark Mellor, divisional vice president, Loss Prevention, Family Dollar, a Fortune 500 retailer noted that EAS and source tagging are the backbone of his company's merchandise protection program. He added that source tagging provides the first line of deterrence and detection of shoplifting activities and that visible source tagging was proven to provide even greater deterrence over hidden labels. Attendees, who met again this month, agreed that visible source tagging should be the key focus of the industry.

Read more here.

Featured Job Listings
Sponsored by Cam Connections
Feature Your Job Here For 30 Days -
70% Aren't On the Boards
VP of Sales
Checkview
Chanhassen, MN
Checkview
Sr. Director, Field LP
Ross Stores
Dublin, CA
Ross Stores
Director of LP
Tourneau
New York, NY
LinkedIn
Sr. Mgr, Internal Investigations & ORC
Rite Aid
Philadelphia, PA
Rite Aid
LP Manager
Disney
Anaheim, CA
Disney
Market AP Specialist
REI
Bay Area, CA
REI
National Account Executive
Checkview
Northeast Region
Checkview
National Account Executive
Checkview
United States
Checkview
Corporate Investigator
Confidential
San Francisco Bay, CA
Confidential
National Account Manager
Vector Security, Inc
TBD
Vector Security, Inc
Supervisor LP DC
Ascena Retail Group
Greencastle, IN
Ascena Retail Group
AP Agent
Ralph Lauren
Sunrise, FL
Ralph Lauren
LP Agent
JONS Markets
Los Angeles, CA
JONS Markets
National Account Mgr
Confidential
Northeast
Downing & Downing

Limited Time Only - Post Your Multi-Unit LP jobs for FREE - Learn More Here

Daily Job Alerts


Sponsored by Cam Connections
Appearing One Day Only
View our Internet Jobs Archives here
LP Coordinator
DSW
Columbus, OH
DSW
Dept Mgr LP & Safety
Lowe's
Montoursville, PA
Lowe's
Dept Mgr LP & Safety
Lowe's
Willoughby, OH
Lowe's
Assistant Mgr LP
Neiman Marcus
Bellevue, WA
Neiman Marcus
Area AP Manager
All Facilities
Laurens, SC
Wal-Mart
Area AP Manager
All Facilities
North Platte, NE
Wal-Mart
AP Manager in Training
Walmart
Elk Grove, CA
Wal-Mart
Area AP Manager
All Facilities
Johnstown, NY
Wal-Mart
AP Manager in Training
Walmart
Fayetteville, WV
Wal-Mart
AP Manager in Training
Walmart
Fort Smith, AR
Wal-Mart
AP Manager in Training
Walmart
Cabot, AR
Wal-Mart
AP Manager in Training
Walmart
Orlando, FL
Wal-Mart
LP Leader
Shopko
Spanish Fork, UT
Shopko
LP Leader
Shopko
Orem, UT
Shopko
LP Leader
Shopko
Jacksonville, IL
Shopko
LP Leader
Shopko
Albert Lea, MN
Shopko
LP Leader
Shopko
Sioux City, IA
Shopko
LP Leader
Shopko
Rothschild, WI
Shopko
LP Leader
Shopko
Austin, MN
Shopko
LP Manager
Sears
Federal Way, WA
Sears Holdings Corp
LP Manager Hrly
Sears
Kennewick, WA
Sears Holdings Corp
LP Manager Hrly
Sears
Bossier, LA
Sears Holdings Corp
LP Manager Hrly
Kmart
Pittsburgh, PA
Sears Holdings Corp
LP Manager Hrly
Sears
Hagerstown, MD
Sears Holdings Corp
LP Manager Hrly
Sears
Coon Rapids, MN
Sears Holdings Corp
LP Manager Hrly
Kmart
Sumter, SC
Sears Holdings Corp
AP Team Leader
Target
Raleigh, NC
Target
ETL Assets Protection
Target
Oswego, IL
Target
ETL Assets Protection
Target
Palm Desert, CA
Target
LP Manager
Macy's
Norfolk, VA
Macy's
Assistant LP Supervisor
Macy's
Salt Lake City, UT
Macy's



Home of the Industry's Original
On the Move

Nathaniel Campbell was promoted to UK Loss Prevention Manager for American Eagle Outfitters.
Post Your New Job or Promotion!
See all the Industry Movement


Your Career
Sponsor this section of the Daily
5 Reasons Optimists Make Better Leaders
Your brain responds to stress with the fight/flight response and where that may be good in dire situations, it's doesn't really apply at work. You need to keep your cool when dealing with challenges. Here are some ways to help keep an optimistic attitude. It's not personal

The Key to Leading Change? Being Comfortable with Discomfort At some point, something will need to change. These moments can be exciting but also extremely scary as you head into the unknown. Here are four stages we go through when dealing with change and maybe understanding them will make the process a little easier. Confusion

12 Fatal Flaws that Derail Leaders
Nobody's perfect, and everyone has their own quirks that they could work on. As a leader, there are some flaws that could lead to failure. As you work through what you're good at and what you could improve upon, make sure you stay far away of these dangerous habits. Don't lower standards

7 Bold Steps to Timeless Leadership
Leaders like Steve Jobs and Walt Disney were committed to their visions and values. They weren't afraid to step over the line, time and time again. They led people by getting them to cross over that line and follow their visions, and their bold moves worked! Here's how you can make those bold moves work for you! Be different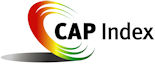 Tip of the Day
Sponsored by Vector Security
Networking has always been a key to career development and finding that next job. However, if you're not careful it can also limit you, eliminate you and even work against you. If your network is comprised of executives doing exactly what you do, then you may have competition and may even find some working against you. You've got to broaden and expand your network outside your immediate group and establish relationships outside your company and your professional circle. Remembering that quantity is no substitute for quality and, as in any mutually beneficial relationship, what you bring to the table for them is as important as what they bring to the table for you.

Just a Thought,
Gus







Upcoming Events
---
Recruiting?
Get your job e-mailed to everyone... everyday
Post on our Featured Jobs Board!
Reach your target audience in 2015 every day!
Request our 2015 Media Kit
update account / change e-mail
unsubscribe FEEDBACK
www.downing-downing.com

Advertise With The D&D Daily




36615 Vine Street, Suite 103
Willoughby, OH 44094
440.942.0671
copyright 2009-2019
all rights reserved globally