The D&D Daily Mobile Edition
December 11,

2014



The LP Industry's #1 News Source - Informing, Educating and Instilling a sense of community


News Brief
Sponsored by WG Security Products, Inc.
Ten of Tomorrow: Marvin Ellison, J.C. Penney Marvin Ellison, J.C. Penney Co. Inc.'s president and chief executive officer designee, is big on body language. "In retail, it's very important," said Ellison, discussing store associates. "You can know exactly what kind of day they are having by the body language. The customer can see it. Morale is tangible." On Thanksgiving, he toured some stores, checking the traffic and the product presentation, and the demeanor of workers — looking for people engaged, moving around, getting things done, smiling. I was surprised they were in such great moods," despite working the holiday. Plus, they started at 5 p.m. versus 8 p.m. a year ago. Management debated when to open, Ellison said, yet associates "really petitioned us to open at 5. They wanted to win." "It's less about me coming in and fixing something broken, and more about me taking something that's in place and working to improve and refine it and taking some lessons learned at Home Depot and marrying some of those ideas," Ellison said in an interview. Editor's note: Sounds like he's putting some of those LP skills to good use. wwd.com
Banks Use Misdirection When It Comes to Data Breaches - Best Defense of Retailers Yet by NACS The banking industry has taken a magician-like strategy of calling for data breach regulations on merchants, while making their own responsibility for card data disappear. Although there are approximately 1,000 times as many retailers as banks in the U.S., banks experienced nearly three times as many breaches involving data losses last year. Yet the banks still are not prioritizing security. As an example, Kantor cites the fact that credit card numbers are still embossed in huge characters on the front of cards and actual account numbers are still used, even though technology to encrypt them or substitute other data has existed for some time. "In short, the banks and card companies have made merchants the target of data thieves by imposing a fraud-prone card system, then worked to convince everyone that breaches result from merchants' failure to protect data, hoping no one will notice the real source of the problem," Kantor says in the op-ed. nacsonline.com

Staples and Office Depot Merging? There's pressure coming Starboard Value, the activist investor that successfully pushed for the merger of Office Depot Inc. (ODP) and OfficeMax Inc. last year, is making another run at the office-supply industry. The investment firm disclosed a 5.1 percent stake in Staples Inc. (SPLS) today and increased its holding in Office Depot to 9.9 percent, a move that could add pressure on the two retailers to merge. The announcement sent shares of both companies surging, with Office Depot climbing as much as 13 percent. Starboard, a hedge fund led by Jeffrey Smith, has a record of buying stakes in companies and pushing them to combine. "There are lots of reasons a deal would not pass Federal Trade Commission muster," David Strasser, an analyst at Janney Capital Markets in New York, said in a report today. bloomberg.com wsj.com

Walmart Illegally Punished Workers, Judge Rules A National Labor Relations Board judge ruled that Walmart managers in California had illegally disciplined employees for going on strike and unlawfully threatened to close a store if many of its employees joined a group demanding higher wages. In a decision made public on Wednesday, Geoffrey Carter, an N.L.R.B. administrative law judge, also found that a Walmart manager had illegally intimidated workers by saying, "If it were up to me, I'd shoot the union." In addition, the judge said it was unlawful for Walmart managers to tell employees that co-workers returning from a one-day strike would be looking for a new job. Kory Lundberg, a Walmart spokesman, said in a statement: "We do not agree with some of the administrative law judge's conclusions." The company said it would appeal parts of the ruling to the full labor board in Washington. Walmart executives expressed pride last month that no judge had found the company guilty of unlawful actions against Our Walmart. nytimes.com

UK: Eric Garner Protesters Stage 'Die-In:' 76 Arrested In London Mall Hundreds of protesters staged a "die-in" inside a major west London shopping mall on Wednesday in solidarity with demonstrations in the United States following a Staten Island grand jury decision not to indict a white officer in the chokehold death of Eric Garner. Police reportedly arrested 76 people who took part in the protests at the Westfield London mall. Authorities reportedly estimated that 600 people gathered for the "die-in" protests, which began peacefully until a group assaulted security staff and damaged property, BBC reported. The event was reportedly organized by campaign group London Black Revs, which staged a protest last month outside the U.S. Embassy in London condemning a grand jury decision not to indict Officer Darren Wilson in the shooting death of Michael Brown in Ferguson, Missouri. ibtimes.com

Radio Shack plans $400M in cost-cutting - Job reductions coming Chief Executive Joseph C. Magnacca said the cost-cutting efforts include reductions to its headquarters, field, stores, and store support. The steepest cuts would target the company's marketing efforts and total $105 million. Others would come from store operations and regional management, where the retailer expects to cut $100 million, according to a presentation posted on its website. wsj.com

Wet Seal may file Bankruptcy - need 'new additional capital' - Q3 same store sales down 14.5% The filing said that the company might need to "seek a restructuring or other relief" in bankruptcy court if the talks are unsuccessful in the "very near term" to address its liquidity needs or experiences with other delays or difficulties in those efforts. wwd.com

Gift card sales to surpass $124 billion up 5% over 2013

Pep Boys cuts LP jobs

Nationwide specialty store Director of LP opening coming Jan 1st

Special thanks to Cam Connections, Inc. and i3 International from LPRC
For contributing and configuring new dome cameras and analytic tools in the LPRC Innovation Lab.

Quarterly Same Store Sales Results
Restoration Hardware Q3 up 22% with revenue up 22%
Canada's lululemon Q3 up 3% with net revenue up 10%
Men's Wearhouse Q3- Men's Wearhouse up 2.2% - Jos. A. Bank down 8.1% total net sales up 37.3%
99 Cents Only Stores Q3 down 0.7% with net sales up 5%
Lands End Q3 down 3.1% with revenue down 2.8%
Francesca's Q3 down 6% with net sales up 9%
Radio Shack Q3 down 13.4% with sales down 16.1% with continuing operations loss of $161.1M
Wet Seals Q3 down 14.5% with net sales 9.2%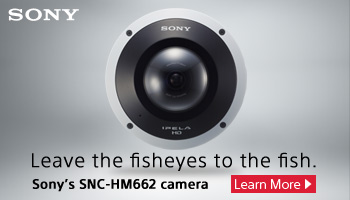 All the news - One place - One Source - One Time
The D&D Daily respects your time
& doesn't filter retail's reality
Report Your News!
(content subject to approval)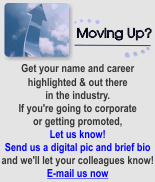 eBay News

Moorpark police, with assistance from eBay's Global Asset Protection team, conducted an investigation of saddle thefts which lead to the arrest of a Malibu man
A Malibu man suspected of stealing saddles from horse ranches in Ventura and Los Angeles counties since 2011 was arrested by Moorpark Police detectives last month. The saddles were valued at nearly $180,000. Gregory Dale Andersen, 49, was arrested Nov. 10 at his home following tips from the public shortly after his picture was circulated to local media and the Internet. Police said Andersen sold several stolen saddles through eBay to a buyer in Canada who alerted police after serial numbers showed the tack was stolen. Andersen used the alias Matthew Gregory to ship the saddles from a post office in Woodland Hills, police said. Detectives say they traced information to a falsified bank account belonging to Andersen and recovered a photo in the suspect's bank records. The photo was released to the media Nov. 5. Within a few days, investigators say, they received calls from the public that identified Andersen as the suspect. Andersen was arrested and charged with identity theft and possession of stolen property. Soon after, he was released from custody on $500,000 bail.

Read more here.

For further information on PROACT, email inquiries to PROACT@eBay.com.
eBay Direct - Click Here
(notify - info - questions)

Loss Prevention News Network

Cyber Security's Increasing Impact on Retail & the Role of Loss Prevention
Tom Litchford


Tom Litchford, VP, Retail Technologies for the NRF, joins LPNN to talk about the growing threat of cyber security in retail and how it has forced traditional LP programs to rethink its relationship with IT security. With our world becoming increasingly interconnected and data breaches seemingly imminent, omni-channel retailing introduces new levels of risk and unprecedented challenges for the LP industry. A subject matter expert in retail technologies, Tom tells us why the future LP executive must be more IT driven than ever before.
---
LPNN Quick Take #16
In this LPNN Quick Take, Ed Wolfe, WG Security Products, Joe LaRocca and Jim Ostojic, Sergeant, Polk County Sheriff's Office, discuss Jim's upcoming LPNN session, the talk he gave at the NRF LP Conference and the work he is doing around the country fighting ORC. He also shares with viewers how the Sheriff supports their department's work in fighting ORC. Ed also shares his advice on encouraging partnerships between law enforcement and retailers and the role of service providers.




Joan Manson

Sponsored By:


Bass Security





Sponsored By:



Keith White & Michael Nelson

Sponsored By:


Dan Faketty and Professor Bob Hanson

Sponsored By:


The NRF's LP Legislative Committee, a National Update





Jeff Fulmer & Jon Gold


Sponsored By:


Preparing - Training - Responding to the Active Shooter





Rich Mellor


Sponsored By:

Cyber Security's Increasing Impact on Retail & the Role of Loss Prevention

Tom Litchford
Sponsored By:

Stan Welch, VP of LP, JCPenney



Sponsored By:



In case you missed it ...
Click here to view all the episodes from
"Live in Ft. Lauderdale at the NRF LP Show."

Solution Providers, have a video or commercial you want to publish? Contact us.


Stay Tuned for our New 2015 Get LP Social Column!

---

2014 LP Team Group Selfie Review

Showcasing each team in order!
Be on the lookout for our new Get LP Social 2015.

Your Team - Your Pride





7-Eleven's AP Team - Pacific Northwest Zone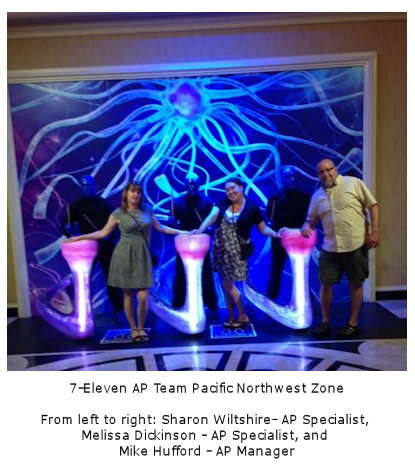 *Originally published on July 17, 2014
View all the selfies here!

Three 2014 Group Selfie LP Teams to win Pizza Parties!
Drawing at our Live in NYC at the NRF Big Show, January 12th.
Make sure you're watching!

e-commerce

Sponsored by The Zellman Group
Online sales are up 15% for the holiday season Consumers spent $1.615 billion online this year on the second Monday in December, which some call Green Monday, up 15% from last year. That made it the third heaviest day of online sales for U.S. e-commerce sites so far during the 2014 holiday season. internetretailer.com

Protect Mobile In-Store Payments From Relay Attacks Most mobile in-store payment solutions are based on near-field communication (NFC) technology. NFC communicates over very short distances, such as the distance between a payment terminal and a cellphone that a customer is swiping. NFC supports encrypted communication, so that nearby devices cannot eavesdrop. The short distance of NFC communication is considered a benefit for this purpose, since it reduces drastically the odds that an eavesdropping device can be within range without being seen. As this new technology reaches market, however, new security concerns have emerged. NFC payments can be vulnerable to what's called a "relay attack." Simply put, in a relay attack, if someone can get access to your mobile phone (or your credit card with contactless chip inside), they can use their own phone to impersonate a store's payment system, and pass your phone's payment details to a partner's phone, located in a real store, to make the purchase using your payment details. With two phones acting together to relay the communication, the store's payment system and your phone think that they're communicating securely. This would only require a minute or so of access to your phone. apparel.edgl.com

Chick-Fil-A ramps up mcommerce with mobile payments, ordering Chick-Fil-A is updating its mobile application to include two features paramount for driving mcommerce: in-app mobile payments and mobile ordering in more than 130 of its chain restaurants. Consumers can now use their smartphones to download the free app, available for Android and iOS platforms, and load funds from credit or debit cards into their accounts to provide for a streamlined payment process. mobilecommercedaily.com

Canadians Say "No Thanks" To Mobile Payments

"Fraud is not a person - it is a dynamic grouping of statistics that deviate from the norm."
Stuart B. Levine, CFI, CFCI
CEO, The Zellman Group & Zellman Fraudnet


ORC News
Sponsored by Security Resources
Fencing Operations Busted - Five Retail Stores Raided & Closed - 10 arrested - Selling Stolen Merchandise in Somerset, Ky. - More arrests coming today and totals Five stores in southern Kentucky were closed Wednesday after police busted an alleged shoplifting scheme in which the stores stocked their shelves with stolen merchandise. At least 10 different people were indicted last week. David Dalton, an assistant prosecutor, said some -- not all -- of the individuals are facing charges of organized retail crime and solicitation to theft. Everyone was charged with organized crime retail, a class C felony. The stores impacted where the Valero on Monticello and Oak Hill, Fast Check, Lake Way Shell, B and G One Stop and the A and R Market. Police and the local prosecutor's office in Somerset told WKYT they think the true victims were Kroger, Walmart and other retailers targeted by the shoplifters. Police say an investigation was launched several months ago after a local shop loss program began looking into shoplifting and other complaints. Police said the shoplifters were selling stolen items to the stores, which would then re-sell them knowing the items were stolen. The indictments were sealed until Wednesday to give police time to make arrests. While police executed search warrants at the five stores and made several arrests, the stores were closed to shoppers. Of special note is that this is connected to an organized crime family. wkyt.com lex18.com
South Carolina shoplifting crew hitting 15 North Georgia Walmarts Forsyth County deputies are looking for an out-of-state shoplifting crew accused of targeting Walmart stores in the metro area. The two that we have on video would push the carts through Walmart, and they went shopping and at one point they just walked the carts to the emergency exit and left," said Forsyth County Sheriff's Deputy Doug Rainwater. The scheme worked earlier at a Gainesville Walmart, but when the 3-man crew hit a store in Cumming, loss prevention spotted them and called 911. Forsyth detectives caught up with them and they tossed merchandise from their moving car. But then they bailed leaving $6,000 of merchandise in their vehicle. Deputies say the driver hopped a fence and fell down a ravine, breaking bones on the landing. He's in the hospital. The other two, identified as 26-year old Frankie Hampton and 23-year-old Derrick Davis, are believed to be back in their hometown in South Carolina. "We have identified the other occupants of the car and that's who we're looking for now," Rainwater said. Deputies say they're glad they've slowed if not stopped this shoplifting ring that appears to have been spread all across North Georgia. "We have learned that they had programmed in the GPS system 15 different Walmarts in North Georgia." wsbradio.com
2 employees Charged In $45,000 Gift Card Theft From NJ Burlington Coat Factory Two people suspected of stealing more than $45,000 from Burlington Coat Factory company, located in Edgewater Park, have been taken into custody. Police say Yitsili M. Gautier was employed as a customer service representative and had access the company's computer system. Osvaldo Rivera also worked for the company as a pallet jack operator in the warehouse. Authorities say Gautier and Rivera are suspected of selling more than 150 gift cards, loaded with $250, for just $125 each. Police say Gautier is charged with leader of retail theft enterprise, theft, fraud and computer criminal activity. Officials say Rivera is charged with conspiracy/leader of retail theft enterprise and conspiracy/theft. cbslocal.com
ORC couple busted hitting stores across Conn. with fake credit cards Wallingford Police investigated the incident, and found that Michael Smith Jr., 26, of Queens Village, New York and Cheyenne Sharpe, 24, of Rosedale, New York, had 14 counterfeit American Express gift cards. The gift cards were invalid, though they looked real, and the two allegedly re-encoded the cards with stolen credit card information. In their car, police found thousands of dollars of purchases at department stores across the state. foxct.com
Female ORC duo busted after hitting Nordstrom's in Natick and TJX in Framingham, Mass for $5k in merchandise Massachusetts Turnpike conducted a MV stop on Rt. 90 in the town of Westborough. Located in the vehicle was $5000.00 worth of stolen merchandise from Nordstrom's in Natick and TJX in Framingham. Arrested at the scene were Tainichole Kline of Bloomfield, CT and Tamisha Brown of Hartford, CT. The two individuals are believed to be part of a larger Organized Retail Crime group based primarily in Connecticut, operating along the east coast. At the time of the stop the individuals were operating a 2014 white Dodge Charger, rental vehicle with Massachusetts registration. Anyone with information or similar incidents is asked to contact Trooper Christopher MacDonald at 978-451-3776.
Washington State Troopers discover nearly $20,000 of stolen goods during I-5 traffic stop A Washington state trooper got a huge surprise Wednesday when he pulled over a car along I-5. Inside were three people and tens of thousands of dollars in goods stolen all along the I-5 corridor. "It kind of looks like a department store set up in our office here," said Sgt. Keith Leary of the Washington State Patrol. All of the merchandise is now evidence. "As troopers we don't think we're going to be out here counting bras and pants and perfume during the day, so it's kind of a rare find for us," Leary said. Troopers took three people into custody on theft charges after the traffic stop. Sgt. Leary said the trooper noticed a large amount of merchandise in the car and started asking questions. The group from Oakland admitted to driving up and down the I-5 corridor for the past couple of months stopping in malls and stealing nearly $20,000 worth of merchandise. "That's why our prices go up in stores because people are out there doing stuff like this and this is not a small haul," Leary said. "$3,000, over 17 pairs of sunglasses, bras that are over $50 a piece ... 30 pairs of pants." Now troopers hope local retailers will recognize the inventory and the three suspects. q13fox.com
Pinal County Sheriff's Office Arrests AZ Dept of Corrections Employee after Alleged Serial Shoplifting at Wal-Mart in San Tan Valley Hugo Rivera is alleged to have shoplifted at this Wal-Mart location three separate times within a two week period. In each of the incidents, a male subject pushed a loaded grocery cart full of merchandise out of the store, making no attempt to pay for the items. Additionally, in each instance, the subject had a young female - later determined to be his 4-year-old daughter - with him during the course of the theft. Based on a review of the missing items, the suspect was taking household products, such as linens, detergent, dish soap, wine, beer and small appliances. The approximate value of the merchandise believed to have been removed from the San Tan Valley store totaled nearly $1,100.00 ($1093.35). santanvalley.com
West Palm Beach, FL Man attempts to steal 13 tubes of toothpaste, 12 cans of deodorant As a loss prevention officer watched, a man stuffed 13 packages of toothpaste and 12 cans of deodorant down the front of his shirt and in his pants pockets. He was stopped as he was leaving the store with the $79.09 worth of merchandise. After his arrest, the man was searched. Police found two bags of pot in his left sock. The man was given a notice to appear in court and released. palmbeachpost.com

North Eastern Ohio Credit Card identity theft ring busted; targeting Office Max, Bed Bath and Beyond and The Home Depot Lieutenant Matt Neil of the Montville Police Department is a lot closer to his latest case of credit card fraud than he typically is when investigating a crime; that's because the first report of a stolen card he received on Monday-was his own. "On Monday I was working and I was notified by my credit card company that my card had been fraudulently used at an Office Max in Wadsworth, Ohio and a Bed, Bath and Beyond," he told Fox 8's Lorrie Taylor. Lt. Neil said he immediately opened an investigation and located surveillance video at the Office Max. He told Taylor two of the four suspects could be seen standing at a register, and according to the Lieutenant, they were using three different credit cards, all loaded with his personal information. Lt. Neil said he immediately put the video on the Montville Police Department's Facebook Page. Five minutes later a local assistant manager from the Lowe's in Macedonia called the Department. "The assistant manager from Lowe's saw the video on Facebook and he recognized those people as being in his store earlier and he thought it was suspicious," said the lieutenant. "They came in together. They checked out at three different cash registers using the same name, of course we didn't know that until later," he said. Information gathered at the store provided a valuable link to an identity under which the group was working, as well as, evidence of what they were up to. The investigation showed the suspects only bought gift cards and only at certain locations, including the Office Max in Macedonia; Bed, Bath and Beyond in Wadsworth; Home Depot in Macedonia; and the Office Max in Fairlawn. The lieutenant told Taylor his big break came on Tuesday when he got a call from the Office Max in Macedonia saying the suspects had just left the store. He called Macedonia police, asked them to stop the suspect's car and an arrest was made within minutes. Lieutenant Neil said dozens of fake credit cards were found inside the automobile which was registered to a New York address. Investigators are not sure of the four suspects identities; they're suspected of using fake IDs. Police are asking the public to check their credit card statements between Thanksgiving weekend and Monday, Dec. 8 for any sign of fraudulent activity. fox8.com
Do you have an ORC case to share?
Share your ORC news and help the industry grow

Retail Crime News

Sponsored by NuTech National
Shoplifters caught red-handed by Knox County Sheriff's Office Holiday Task Force; 130 arrests, $25,000 of merchandise recovered A special task force is in search of criminals trying to rip off local stores this holiday season. We rode along with the Knox County Sheriff's Office Holiday Task Force on Wednesday night. Officer Joe Sulewski has been on the task force for four years. He says it gets busier each season. He spends his shift dressed in plain clothes, looking for shoplifters. "We're out here making it a safer environment for everybody shopping for the holiday season," he said. As we're driving, he gets a call from a retail employee who says they have a shoplifter currently in the store. We pull up to the back of the store. "We'll come around here and we'll just stay hidden until the person comes out of the store," Sulewski said. He says they wait to arrest the thieves outside of the stores so they can look for more stolen goods inside their vehicles. As the woman is arrested, she asks if it's too late to pay for the stolen items, worth about $100. "You passed that point of no return the minute you walked out of that store," Sulewski said. "You feel bad for people who maybe don't have enough money, but stealing is wrong and stores have to keep their prices low, so I'm glad that the officers do their job," said shopper Cindy Barnes, who was in the parking lot during the arrest. Soon after, Sulewski heads to the next call at a different store. This time a man and woman were arrested for stealing about $130 of clothing. "They admitted to it. They not only stole merchandise from this store, but from another store which we recovered," Sulewski said. A lot of times when officers arrest people for shoplifting they also find drug paraphernalia, like needles and spoons with drug residue. They found these materials at scene on Wednesday night. "Where you find a lot of theft, you'll find some drug activity too. They use that to support their habit," Sulewski said. Store employees tell WATE 6 On Your Side they really appreciate the task force because they help catch shoplifters as soon as they walk out of the stores. Officers say there is no one profile of an average shoplifter, because they come from all backgrounds and income levels. The task force began Nov. 24. Since then, the sheriff's office says they have made more than 130 arrests and recovered more than $25,000 in stolen goods. wate.com
Stafford, TX Walmart reopens after fatal shooting A Stafford Walmart is back open after a fatal shooting just outside the entrance Wednesday night. Police say two men got into an argument inside the store on West Airport Blvd. a little before 7:00. That argument spilled outside where the suspect pulled a gun and shot the victim in front of his wife and child. He was taken Memorial Hermann Southwest in critical condition. He was later pronounced dead. The store was evacuated and shut down while Stafford police investigated. Police haven't released the victim's name. They also haven't released a description of the suspect. He is still on the loose. abc13.com
Sentencing set in deaths of Family Dollar employee in Detroit A 35-year-old man is scheduled to face sentencing in the shooting deaths of two 20-year-old suburban Detroit discount store workers. A jury last month convicted Lavere Bryant of first-degree murder for the deaths of Joseph Orlando and Brenna Machus. The Dearborn man faces a mandatory term of life in prison without parole when sentenced Thursday morning in Wayne County Circuit Court. During the trial, Bryant said he didn't commit the crime. Surveillance video showed a suspect entering the Family Dollar store in Dearborn where the victims worked on the night of July 15, 2013, and leave later with Machus. A co-worker found Orlando's body in the store the next day, and Machus was found dead two days later in some woods in Dearborn. lansingstatejournal.com

Three Radio Shack Employees Accused of $55,000 Theft in Laurel, Maryland An elaborate scheme by three Radio Shack employees began to unravel when two thefts seemed similar, according to the Laurel Police Department. David Jamaar Dean, 23, Juan Abner Ramirez-Almodovar, 24, and Reginald Fletcher, 22, are charged with multiple felony counts for theft, conspiracy, and other charges. At 9:38 a.m. Dec. 4, Laurel Police responded to a holdup alarm activation call at Radio Shack, in the 900 block of Washington Boulevard. Employee, Ramirez-Almodovar, reportedly told police that a suspect turned off the electricity and cut the store surveillance DVR system before assaulting him and taking cash and mobile phones, PGPD reports. The officers were able to track one of the stolen items since it had a GPS in it. Investigators say the item was tracked to the vehicle of a former Radio Shack employee, Dean, where $28,000 worth of cash and merchandise was found. He was detained by police. A similar theft occurred at the same Radio Shack June 25 where $27,000 worth of cash and merchandise were stolen. Ramirez-Almodovar was present during that incident as well, according to police. Detectives interviewed Dean and Ramirez-Almodovar and concluded that the fake robberies were planned in advance along with another employee, Fletcher. The DVR system from the second theft was discovered in a nearby dumpster and it contained video of the incident, PGPD reports. patch.com
Burglar backs truck into Spokane Wireless store, steals thousands Around 3:00 a.m. Wednesday morning, Mark Boyer, the owner of Spokane Wireless, said the store alarm was going off, so he rushed to the store. When Boyer arrived he said he found smashed glass and items missing from the store. According to surveillance footage, someone backed a pickup truck through the front of the store, smashing the front door and windows, causing thousands of dollars of damage. Boyer estimates the cost of the damage to be around $4,000, and an additional $4,000 in equipment from the store. krem.com
Sisters say they were harassed by security at Tippecanoe Mall, Indianapolis, IN Two Indiana college students said they were falsely accused of shoplifting at the Tippecanoe Mall in Lafayette. Lauren Greene said she only has return receipts and bad memories to show for her trip to the mall Tuesday. Greene and her sister were shopping when they realized they were being followed. Greene said three security guards followed them for more than an hour. "The entire time they're following us and of course when you're being followed by someone, it is a very uncomfortable situation. We knew they were following us, they made that very clear that they were following us," Greene said. The sisters called their mom after the guards followed them all the way to their car. Their mom advised them to record what was happening. The sisters said the guards circled their car and trailed them out of the parking lot with a police officer. "That is when I was really freaked out. I was shaking, I was very hot and sweaty and then an officer pulled off into the gas station that I pulled off into and got out of his vehicle ... I think that is when things really hit at home. My sister became emotional and then I became emotional," Greene said. The sisters said the police officer told them mall employees suspected them of shoplifting. He then let them go. Greene denied taking anything and vowed to never shop at the mall again. theindychannel.com
Security camera tampered with at Columbia, TN truck stop Columbia police are investigating an incident during which a security camera at the Route 66 Travel Store on Bear Creek Pike appeared to be tampered with, according to CPD reports. Officers responded to a burglary alarm at the store just before midnight Tuesday and began to search the property for suspicious activity, the report stated. They noticed a ladder on the back of the store, which sits off Exit 46, was not covered like it usually is, the report stated. Officers allegedly climbed the ladder onto the roof, where they noticed nothing unusual. "At the time the call was dispatched, the camera closest to the window seemed to have shut off," the report stated. "The next thing you see on the camera is (officers) entering the store." columbiadailyherald.com

Knoxville woman charged with carjacking, robbery, shoplifting The episode began when Shayla Trent and an as yet unidentified second suspect caught a ride from South Hall of Fame Drive to a nearby Dollar General Store with a 24-year-old woman, according to arrest warrants. Once in the vehicle, Trent allegedly pointed a handgun at the woman and told her, "Might as well give me what you got," the warrants state. After the victim surrendered the $10 cash she had on her, Trent ordered the woman at gunpoint to drive her and the second suspect to Citi Trends. No injuries were reported in the carjacking. Trent, whose criminal history includes two previous shoplifting convictions, soon was spotted by in-store security cameras allegedly leaving Citi Trends with several items without paying. She now is charged with carjacking, aggravated robbery and theft. knoxnews.com

Two teens sentenced to prison for bungled Jewelry Store Robbery in Fresno, CA Two teenagers who bungled the armed robbery of a Fresno jewelry store - a crime captured by a surveillance video camera - were sentenced Wednesday to prison. Fresno County Superior Court Judge Brian Alvarez sentenced 17-year-old Edgar Yepez to 11 years and four months in prison for being the gunman in the attempted heist. His accomplice, Jesus Antonio Medina, also 17, was sentenced to four years in prison. Fresno police say the two bandits tried to rob Joyeria Marlenes jewelry store at Kings Canyon Road and Clovis Avenue on June 27 before being chased away by the owner who had a shotgun. fresnobee.com

Crime alert issued after Game Stop robbery in St Anthony, MN A crime alert has been issued following the armed robbery of a St. Anthony video game store. Surveillance cameras caught these two men holding up the Game Stop Tuesday night. Authorities say the suspects stole several gaming systems, Samsung tablets and an employee's 1999 Saturn. kare11.com

Macy's Lingerie Department Armed Robbery in Deptford Mall in New Jersey Police are investigating an armed robbery at a department store in Deptford Township, New Jersey. Deptford Township Police say it happened around 9:40 p.m. Monday at Macy's at the Deptford Mall. According to police, a man allegedly pulled out a handgun and ordered an employee in the lingerie department to give him cash from the register. Police say he made off with just under $1,200. cbslocal.com

Canton, MI., police participating in a multi-agency initiative called 'Operation Blue Light' - Holiday beef up for retailers

Target employee/cashier charged with felony stealing from her store in in Shiloh, IL

Idaho Falls Shopko employee charged with $1,400 grand theft

Drunken Shoplifter arrested after loading Walmart merchandise into stolen van in Muncie, IN


Robberies and Burglaries
● AT&T - Shreveport, LA - Burglary
● Dollar General - Ocoee, FL - Armed Robbery - employee assaulted
● Express Convenience - Fredrick, MD - Burglary
● Goleta Smoke Shop - Goleta, CA - Burglary
● Jalapeno Mexican Grill - Omaha, NE - Armed Robbery - Employee assaulted
● Los Primos - Bridgeport, CT - Armed Robbery
● Marathon - Clinton, TN - Burglary - $4,000 in cigarettes
● Pawz N Clawz - N.Cornwall Twp, PA - burglary - snakes stolen
● X-Mart - Livingston, KY - Armed Robbery
● 1-STOP - Bryan, TX - Shooting
● 7-Eleven - Lubbock, TX - Armed Robbery - suspect charged
● 76 Mini Mart - Seattle, WA - Armed Robbery



Vendor Spotlight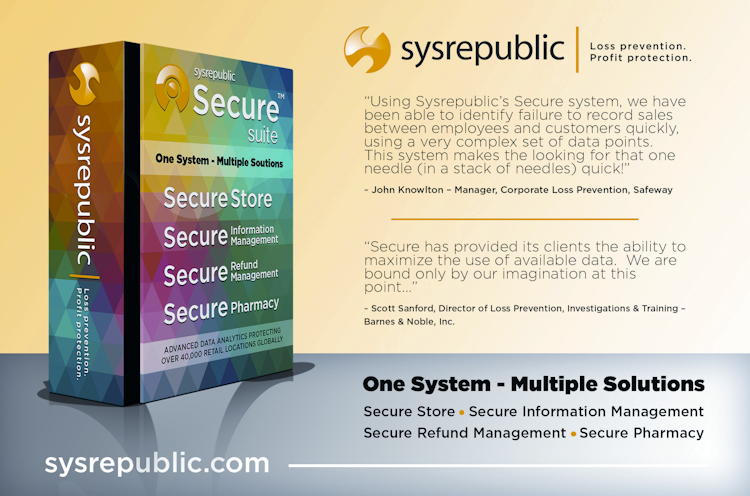 Learn more at the ALL NEW www.sysrepublic.com

Featured Job Listings
Sponsored by Cam Connections
Feature Your Job Here For 30 Days -
70% Aren't On the Boards
VP of Sales
Checkview
Chanhassen, MN
Checkview
Sr. Director, Field LP
Ross Stores
Dublin, CA
Ross Stores
Director of LP
Tourneau
New York, NY
LinkedIn
Sr. Mgr, Internal Investigations & ORC
Rite Aid
Philadelphia, PA
Rite Aid
LP Manager
Disney
Anaheim, CA
Disney
Market AP Specialist
REI
Bay Area, CA
REI
National Account Executive
Checkview
Northeast Region
Checkview
National Account Executive
Checkview
United States
Checkview
Corporate Investigator
Confidential
San Francisco Bay, CA
Confidential
National Account Manager
Vector Security, Inc
TBD
Vector Security, Inc
Supervisor LP DC
Ascena Retail Group
Greencastle, IN
Ascena Retail Group
AP Agent
Ralph Lauren
Sunrise, FL
Ralph Lauren
LP Agent
JONS Markets
Los Angeles, CA
JONS Markets
National Account Mgr
Confidential
Northeast
Downing & Downing

Limited Time Only - Post Your Multi-Unit LP jobs for FREE - Learn More Here

Daily Job Alerts


Sponsored by Cam Connections
Appearing One Day Only
View our Internet Jobs Archives here
LP Manager
Bloomingdale's
New York, NY
Bloomingdale's
LP Specialist
HEB
Victoria, TX
HEB
LP Manager
Kmart
Naples, FL
Sears Holdings Corp
LP Manager
Sears
Willow Grove, PA
Sears Holdings Corp
Store AP Manager
Home Depot
San Jose, CA
Home Depot
AP Manager in Training
Walmart
Mt. Prospect, IL
Wal-Mart
AP Manager in Training
Walmart
Buffalo, MN
Wal-Mart
AP Manager in Training
Walmart
Pleasanton, TX
Wal-Mart
AP Manager in Training
Walmart
Kansas City, MO
Wal-Mart
AP Manager in Training
Walmart
Fremont, CA
Wal-Mart
AP Manager in Training
Walmart
Portland, TX
Wal-Mart
AP Manager in Training
Walmart
Wentzville, MO
Wal-Mart
Mgr AP
Walmart
Wintersville, OH
Wal-Mart
AP Team Leader
Target
Rosenberg, TX
Target
AP Team Leader
Target
Kernersville, NC
Target
Regional AP Mgr - 6 month contract
lululemon athletica
Chicago, IL
lululemon athletica



Home of the Industry's Original
On the Move

Joseph Womack III was named Loss Prevention Group Manager in South Georgia Market for Bealls Inc.
Post Your New Job or Promotion!
See all the Industry Movement


Your Career
Sponsor this section of the Daily
10 Steps Towards a Better, More Productive You in 2015 With the new year, comes the chance to better ourselves and grow as a person. Start your new year off right with writing down the goals you want to accomplish and use these tips to help you achieve them. Small gestures matter

The One Personality Trait You Need for Success Toughness plays a critical role in whether or not someone will be successful. According to Paul Stoltz, Ph.D., there's one quality that will increase your odds of getting promotions and can determine if you'll complete your goals. Ask yourself and your team these questions to see if you've got it. GRIT

7 Ways to Stop Your Overwhelming Need to Procrastinate Everyone gets distracted and puts off tasks that they should be doing that moment. If you've at least recognized you're stalling, that's step one. Here are some other tricks for getting focused again and over the need to procrastinate. What's the problem?

Ditch These Three Popular Productivity Myths It's important to understand what motivates you and what doesn't, what habits get you going for a productive work day. If you're defining your career as you go, you're more likely to develop behaviors that can help or hinder you as you progress. Here are some productivity myths to avoid. Spreading out tasks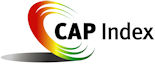 Tip of the Day
Sponsored by Vector Security
December thru February is usually the slowest time of year to find a new job. Retailers are consumed with Holiday sales, then inventory and finally posting the numbers and waiting for the new budget cycle to begin. It can be a very frustrating time for anyone in the job market and quite frankly it's the roughest time as well. For the unemployed, this is a tough time and if you know anyone unemployed, this is the time you should call them and just check in and maybe even have lunch with them. The Holidays are about sharing and if you have a friend or colleague you know who's unemployed, give them a call and show them you care.

Just a Thought,
Gus







Upcoming Events
---
Recruiting?
Get your job e-mailed to everyone... everyday
Post on our Featured Jobs Board!
Reach your target audience in 2015 every day!
Request our 2015 Media Kit
update account / change e-mail
unsubscribe FEEDBACK
www.downing-downing.com

Advertise With The D&D Daily




36615 Vine Street, Suite 103
Willoughby, OH 44094
440.942.0671
copyright 2009-2019
all rights reserved globally