The D&D Daily Mobile Edition
December 12,

2014



The LP Industry's #1 News Source - Informing, Educating and Instilling a sense of community


News Brief
Sponsored by WG Security Products, Inc.
'Hired Guns' Armed guards lack training and oversight -- with deadly consequences - CNN's Anderson Cooper Scathing Report - Year Long Investigation Armed security guards, on patrol at all hours throughout the United States, have lax training standards and haphazard oversight. While a manicurist in California must complete 400 hours of training to be licensed, an armed guard gets authorized after 54 hours, including just 14 hours of firearms training. In 15 states, no firearms training is required at all. A yearlong investigation by CNN and The Center for Investigative Reporting found there are no federal training standards for armed guards and no national database of how many shoot or misuse their guns. The backgrounds of those allowed to work in armed security are also varied. The CNN/CIR investigation found armed guards with criminal records for domestic violence, drug and alcohol offenses and even revealed former law enforcement officers with serious disciplinary problems who found new careers in security. The CNN/CIR investigation found that 27 states do not check whether a potential armed guard is banned by federal law from carrying a gun. Nine states don't even conduct FBI criminal background checks. There are some calls for tougher standards. Steve Amitay, a lobbyist and general counsel for the National Association of Security Companies, wants at least FBI criminal background checks for anyone who wants to be an armed guard. cnn.com
If You Thought the Banks Covered Breach Cost & All Fraud - Think Again - Merchants and financial institutions split the cost of fraud A 2013 study by the Federal Reserve looked at fraud instances associated with the use of debit cards and found that retailers do share the costs incurred as a result of card fraud. In fact, costs were shown to be borne almost equally among retailers and card-issuing institutions. Merchants cover fraud costs under agreements with card networks. Merchants are required to compensate card issuers for any fraud that occurs as a result of a breach based upon an agreed upon formula that the card issuer has negotiated with MasterCard and Visa. Merchants pay for replacement of compromised cards. By contract, card issuers are reimbursed for fraud losses and card reissuance costs based upon a formula agreed to by the card issuer and card networks even if no fraudulent activity has actually occurred on the card. nacsonline.com

It is now peak season for cargo theft
In 2013, theft activity grew in the fourth quarter with more than 242 incidents reported. The greatest number was reported in late September/early October, at the beginning of the holiday shipping season. Of particular interest is significant rise in cargo theft that involves the driver. In these cases, the driver is directly or indirectly involved with the theft or the driver voluntarily colluded with a criminal who posed as a person or carrier with legitimate resources. Another area of vulnerability is found in unsecured yards. Theft from unsecured yards is higher than truck stop theft, with almost 40% of thefts occurring on Saturday and Sunday. hubinternational.com

Schemers Using Fake E-Mail Notices To Target Online Shoppers Retailers estimate more than half of Americans will shop online this holiday season, prompting the National Retail Federation to issue a new scheme warning about cyber security. According to CBS News, Better Business Bureau president and CEO Claire Rosenzweig said this is an ideal time of year for cyber criminals to attack-- especially because people are typically excited and trusting during joyous holiday times. In the phishing scheme, cyber thieves are disguising e-mails to look like delivery notifications. People who click on the links in the fake e-mails are subject to viruses and the hacking of credit card information. To avoid being affected by the scheme, online shoppers are advised to verify the source of the e-mail before opening it. wfmynews2.com
'Pineapple Express' Storm Reaches Los Angeles - West Coast Sales Under Water Winds topped 100 miles in certain high-elevation areas, with a peak gust reported at 145 miles an hour at an 8,330-foot elevation on Mount Lincoln, near the Nevada border northwest of Lake Tahoe. Los Angeles County fire officials said they had extra personnel and equipment on standby for fast-moving water rescues. Small rivers and creeks with no flood-control mechanisms easily could overflow, officials said. Northern California utility Pacific Gas & Electric said more than 225,000 customers lost power at one point Thursday. Evacuations began late Thursday in the Los Angeles suburb of Glendora because of mudslide fears. Avalanches of mud and debris blocked part of the Pacific Coast Highway in Ventura County, the Associated Press reported, citing National Weather Service specialist Stuart Seto. He said heavy rain was falling in Ventura County as well as western Los Angeles County, where possible flash flooding was a concern. wsj.com
Echo Global Logistics Joins CargoNet to Reduce Theft Risk Echo Global Logistics, Inc., a leading provider of technology-enabled transportation and supply chain management services, announced today they have joined CargoNet® to reduce their risk of cargo theft and to provide an added level of security for their clients. CargoNet is committed to preventing cargo theft and increasing recovery rates through information sharing between theft victims, partners, law enforcement, and NICB. CargoNet is a division of Verisk Crime Analytics, a Verisk Analytics business. echo.com

The Battle Continues - With Family Dollar Shareholders being told to postpone Dollar Tree vote - could drive price up Family Dollar Stores Inc. investors should oppose the current Dollar Tree Inc. takeover offer and postpone a Dec. 23 meeting to vote on the deal, shareholder adviser Institutional Shareholder Services Inc. said. Not accepting the current transaction won't jeopardize an eventual deal with Dollar Tree and could result in a higher price, the firm said today in a report. Another dollar-store chain, Dollar General Corp. (DG), has made rival bids, though Family Dollar management has said a merger with that retailer would face higher regulatory hurdles. bloomberg.com

Staples & Office Depot Merger would cut cost by $1 Billion - increase earnings by 60% - close 900 stores - Now will it happen? With analysts estimating that more than $1 billion of costs could be cut by combining the struggling retailers, earnings per share in the 2015 calendar year would rise about 60 percent in an all-stock merger, according to data compiled by Bloomberg. The synergies, or redundant expenses, are derived from Staples and Office Depot having stores in overlapping areas. There are more than 3,000 North American locations between the two of them, which could be reduced by 30 percent, according to Credit Suisse Group AG's Gary Balter, who forecast $302,000 of synergies per closed store in a September report. It definitely makes sense strategically because the office space is over-stored and this would be a way to continue to close more stores." bloomberg.com

Lawsuit blames Mall in Xmas eve killings - inadequate security & lighting The parents of a young man and woman killed in the parking lot of a Mission Valley shopping center last Christmas Eve are suing the mall, claiming its operators failed to provide proper lighting and functional security cameras in the area to keep patrons safe. Salvatore Belvedere and Ilona Flint, both 22, were shot as they sat in a car at the Westfield Mission Valley parking lot during the early morning hours of Dec. 24. Flint worked at a shoe store inside the mall and called Belvedere to pick her up when she couldn't reach her fiance, Salvatore's older brother, Gianni. Gianni Belvedere, 24, was considered missing for about three weeks until his body was found in the trunk of a car outside a restaurant in Riverside. The wrongful death lawsuit was filed Wednesday in San Diego Superior Court. It claims that Westfield Centers, LLC was negligent in providing adequate security in the parking lot, despite knowing that shoppers - and criminals - are lured to the mall during the holiday season. "The murders took place underneath a camera that simply wasn't working...," Gilleon said. "That's what was so frustrating to the police and to the family." They contend in court documents that the killings were foreseeable based on "past similar criminal incidents" and that keeping the parking lot cameras in operating condition was a simple measure that would have protected the victims. utsandiego.com

Cabela's announces 3 new stores, distribution center Cabela's plans to continue its rapid expansion with three new stores and a new distribution center. The Sidney, Nebraska-based outdoor outfitter said this week that it plans a location in Farmington, Utah, north of Salt Lake City. Its second Utah location will open in spring 2016. Cabela's also will build a 600,000-square-foot distribution center in Tooele, Utah, southwest of Salt Lake City, to open in summer 2015. Other stores are coming in Gainesville, Virginia, Cabela's third in that state, opening in spring 2017, and in Ottawa, Ontario, opening spring 2016 as the retailer's second location in the Canadian province. omaha.com

U.S. retail sales are up 5.1 percent over the past 12 months

Retail Sales Increase 0.6 Percent in November; In line with NRF Holiday Forecast

November Same Stores Sales Results
Grainger U.S. November sales up 9% - Canada sales up 5%

Quarterly Same Store Sales Results
Toys R Us Q3 domestic down 1% - international up 1.1% with net sales up 1.3%




2015 ISCPO Conference to be held Sept. 8-9, 2015 in Dallas

Seeking guest speakers and topics related to Supply Chain Security
The International Supply Chain Protection Organization would like to announce the dates for 2015 ISCPO Conference. Mark your calendars for September 8th and 9th, 2015. The two day cargo theft summit will be addressing topics related to supply chain security, industry theft trends and investigations.

We are currently seeking recommendations for guest speakers and topics specific to Loss Prevention and Security in the supply chain. If you would like to make a recommendation or would like to speak on a specific industry topic, please contact us.

The conference will again provide a great venue to network with global industry peers, law enforcement, and select vendors. ISCPO members and other interested parties should consider attending. The conference will be held once again in Dallas, Texas at the Scottish Rite Children's Hospital Conference Center (http://www.tsrhc.org/).

Submit your topics and speaker recommendations to Byron Smith.
The ISCPO Team would also like to take this time to wish you and your family
a wonderful holiday season!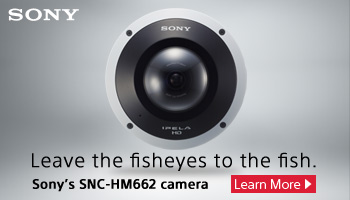 All the news - One place - One Source - One Time
The D&D Daily respects your time
& doesn't filter retail's reality
Report Your News!
(content subject to approval)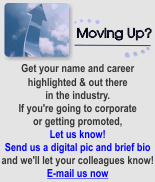 Loss Prevention News Network

Cyber Security's Increasing Impact on Retail & the Role of Loss Prevention
Tom Litchford


Tom Litchford, VP, Retail Technologies for the NRF, joins LPNN to talk about the growing threat of cyber security in retail and how it has forced traditional LP programs to rethink its relationship with IT security. With our world becoming increasingly interconnected and data breaches seemingly imminent, omni-channel retailing introduces new levels of risk and unprecedented challenges for the LP industry. A subject matter expert in retail technologies, Tom tells us why the future LP executive must be more IT driven than ever before.
---
LPNN Quick Take #16
In this LPNN Quick Take, Ed Wolfe, WG Security Products, Joe LaRocca and Jim Ostojic, Sergeant, Polk County Sheriff's Office, discuss Jim's upcoming LPNN session, the talk he gave at the NRF LP Conference and the work he is doing around the country fighting ORC. He also shares with viewers how the Sheriff supports their department's work in fighting ORC. Ed also shares his advice on encouraging partnerships between law enforcement and retailers and the role of service providers.




Joan Manson

Sponsored By:


Bass Security





Sponsored By:



Keith White & Michael Nelson

Sponsored By:


Dan Faketty and Professor Bob Hanson

Sponsored By:


The NRF's LP Legislative Committee, a National Update





Jeff Fulmer & Jon Gold


Sponsored By:


Preparing - Training - Responding to the Active Shooter





Rich Mellor


Sponsored By:

Cyber Security's Increasing Impact on Retail & the Role of Loss Prevention

Tom Litchford
Sponsored By:

Stan Welch, VP of LP, JCPenney



Sponsored By:



In case you missed it ...
Click here to view all the episodes from
"Live in Ft. Lauderdale at the NRF LP Show."

Solution Providers, have a video or commercial you want to publish? Contact us.


Stay Tuned for our New 2015 Get LP Social Column!

---

2014 LP Team Group Selfie Review

Showcasing each team in order!
Be on the lookout for our new Get LP Social 2015.

Your Team - Your Pride

Rent-A-Center's International Loss Prevention & Security Team Building in Puerto Vallarta, Mexico

"One Team, One Mission, One Goal!"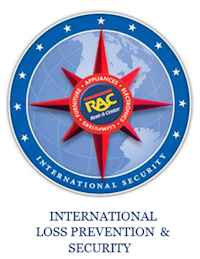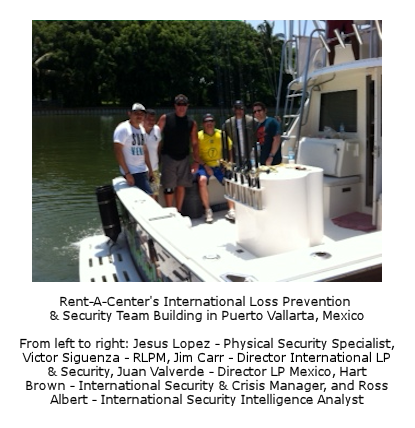 *Originally published on July 18, 2014
View all the selfies here!

Three 2014 Group Selfie LP Teams to win Pizza Parties!
Drawing at our Live in NYC at the NRF Big Show, January 12th.
Make sure you're watching!

Canadian Push
Sponsored by Vector Security
Why Canada Is Headed for a Retail Bloodbath - Sears Canada Could Be the Canary in the Mineshaft Target has struggled since it entered the country. ●Walmart has laid off 1,000 employees this year. ●Chapters/indigo, Danier, Reitman's and Bikini Village are all closing stores. ●Jacob's, Bowrings and Bombay are operating under court proceedings. Reitmans - closing stores and rebranding. Mexx Canada in bankruptcy. Just to name a few. Two factors are hitting retailers at the same time, creating the perfect storm for a retail bloodbath. 1) Oversaturation: There are too many retailers chasing too few dollars in Canada. Compounding the oversaturation problem is that the majority of the spending power in Canada is concentrated in an area that is a few thousand miles long and a hundred miles wide, which is expensive to service. 2) Digital Retailing: Although we spend a third online of what Americans spend, digital retailing is taking a big bite out of bricks and mortar retail sales. This will get way worse over time. If medium and large retailers can't figure out a way to make their online offering pick up the slack of its offline sister, expect them to continue to shutter stores, lay off employees and become targets for cheap acquisition. We predict three outcomes if medium and large retailers can't effectively address oversaturation and the digital threat:


1. A culling of the marketplace: Chains will merge, be acquired, go bankrupt or leave Canada until some sort of economic equilibrium is achieved.
2. Commercial real estate drop: If stores continue to close and retail tenants can't be replaced fast enough, the public companies that own many of our malls (commercial real estate investment trusts or REITs), will have to compete more aggressively for a shrinking pool of major tenants. "Compete more aggressively" usually means lower their rents, resulting in lower revenues for mall owners. This will put downward pressure on the share prices of normally stable REITS.
3. Supplier chaos: Behind every retailer that is suffering stands hundreds or thousands of its suppliers who are suffering too. For many of these suppliers, the chain that is failing is their biggest client. Suppliers' orders get reduced, their payment schedules get stretched, wreaking havoc with their cash flow, and any future certainty of repeat sales disappears as retailers plan on a month to month basis. huffingtonpost.ca

Canada's Gov't will be investigating your 'unfair' pricing - Aims to cut retail price gap with U.S. - Watch Out Retailers! It's always been the complaint for years. It's fueled cross-border shopping that takes billions from Canadian retailers. And when the Canadian Push started, most Canadians thought prices would come down - and they've done the opposite. Prices have actually gone up. But now the government is stepping in by introducing a law to boost the authority of the Competition Bureau to investigate suspected cases of price discrimination and pursue court orders compelling companies to produce documents justifying differences in prices. "It is called geographic price discrimination," Moore said at an event in a Toronto-area toy store. "It involves charging Canadians more than Americans for the exact same product simply because of where we live." Moore said that the government is not trying to regulate retail prices. The idea is to give consumers information about unfair prices. Which means - watch out retailers here comes your bad press. The bill, tabled in the Commons today, will: ● give the commissioner of competition the power to investigate suspected cases of price discrimination. ● give the commissioner of competition the power to obtain court orders compelling companies to produce documents to prove the difference in what they charge is reasonable. businessweek.com cbc.ca

Canada police 'can search phones' after arrest
Canadian police can search the contents of a mobile phone after arrest, the Supreme Court of Canada has ruled. In a 4-3 decision, the court said a warrant was not needed as long as the search is directly related to the suspected crime and records are kept. The outcome is opposite from a similar case decided in the US Supreme Court in June. In a unanimous decision, the US high court said searches of mobile phones must require a warrant, with few exceptions. bbc.com

73% of Canadians want in-store pick up vs. home delivery - 23% of all online sales are ship-to-store With e-commerce well behind the U.S. Canadians are right up there with their expectations. when going online to purchase an item that is unavailable at a local store, 73 per cent of Canadian consumers said it is important for retailers to offer the option of having the item shipped to the store for pickup instead of home delivery. In the past six months, nearly a quarter (23 per cent) of customers who made online purchases have opted for in-store pickup. The study also found retailers risk losing up to 17 percent of customers to competitors if they do not offer the convenience of a ship-to-store option. gnom.es

Canada's Black Friday sales weakest in 3 years - traffic same as LY - Cyber Monday up 12%

Mexx Canada's 95 stores files Bankruptcy - Dutch parent Mexx declared bankruptcy in Amsterdam as well

Toronto area police recover baby taken in vehicle theft

Oakville, Ontario, Halton Regional Police Service implements Project H.O.L.I.D.A.Y. They're including ORC in their program! Project H.O.L.I.D.A.Y. will run from December 1, 2014 to January 31st, 2015. High Enforcement on Repeat Offenders. Organized Retail Crime/Property Crime Thefts from Vehicles & Residential Break and Enters: Increased levels of visible/plain clothes police, Partnered work between Police and Retail Representatives (Loss Prevention) combined with Education, Strategic Deployment, Enhanced Investigative Strategies and devotion of additional investigative resources. Links to Services/Mental Health - Impaired Drivers - Domestic Incidents - Alcohol Related Issues - Youth Issues oakvillenews.org

Two men arrested in card-skimming operation going on across the Prairies in Western Canada Police allege the men used fraudulent debit and credit card terminals to steal people's card information as they made legitimate transactions in stores. The investigation started following a tip in July that a card-skimming operation was going on across the Prairies. Police used video surveillance to identify four suspects. The frauds allegedly happened in Alberta, Saskatchewan and Manitoba, but police said they determined the group was based in Saskatoon. While executing a search warrant at an apartment in the city last Thursday, police said a man, 41, returned to the residence and was promptly arrested. A second man, 39, was arrested this morning. Police found numerous items that they believe were fraudulently obtained. Police are continuing to investigate and have now asked for warrants for three other men they believe are involved. cbc.ca

2 women sentenced to jail for Birks $10,735 Grab and Run robbery in Carrefour Laval in Montreal Two women who pleaded guilty to theft and assault-related charges were sentenced to jail time after attempting to rob a Birks jewelry store this weekend in the Carrefour Laval shopping centre. Police said the women arrived at Birks around 2 p.m. on Saturday. According to Const. Franco Di Genova of Laval police, when one woman asked to try on a watch that cost $10,735, the other woman pepper-sprayed the store security guard. Di Genova said both women ran for it, fleeing the mall and running to the nearby Sheraton Hotel. Di Genova said when police tried to arrest them a few minutes later, one of the officers was pepper-sprayed before they were successfully apprehended. The women, from the Toronto area and Halifax, were charged with a litany of offences, including theft, armed assault, conspiracy to commit armed robbery and possession of a prohibited weapon. cbc.ca

Man steals puppy from Nanaimo pet store
Someone definitely has their Grinch on after a man made off with a Daschund/Chihuahua puppy from Paws N Jaws in a Nanaimo mall yesterday. According to Nanaimo RCMP, a clerk at the local pet store in the North Town Centre mall said she was showing a female customer a dog at about 3:30 p.m. when a male asked to see a puppy. When the clerk returned another dog to its kennel and returned to the puppy area, she noticed one of the two Daschund/Chihuahua puppies was missing. Staff and police believe the male suspect put the puppy inside his jacket and walked out of the store. globalnews.ca

e-commerce

Sponsored by The Zellman Group
What is the Security Behind EMV Chip Payments? The EMV Migration Forum Explains the Cryptogram in New Video Tutorial Increased security and reduction of in-person counterfeit card fraud are major drivers for the ongoing migration to EMV chip payments in the U.S. However, the advanced security processes going on behind the scenes of a chip transaction may be confusing for stakeholders new to the technology. The EMV Migration Forum simplifies one of the fundamental security features of chip transactions – the cryptogram – in a new video tutorial released. The visual, non-technical presentation describes the process of online authentication that occurs in every chip transaction. As a part of this process, the chip and card issuer communicate with each other to create cryptograms, or dynamically generated codes that are unique to the specific card and transaction. These cryptograms are essential components of the chip transaction that validate that the chip and the issuer in the transaction are genuine, not counterfeit. virtual-strategy.com

Report: U.S. Leads the World in Point of Sale Malware Thanks to Magnetic Stripe A new report presents the stark picture: around 30 percent of the world's point of sale related malware infections are found in the United States, and much of this is traced back to the United States' broad use of magnetic stripe payment cards. Most of the infections in question, in fact, could be traced back to the use of such payment cards, with places like Canada and the United Kingdom accounting for just two percent and three percent of such malware, respectively. There's even a solution for this, one that's been in the works for some time but never made the full jump to reality. The best solution is to switch over to the use of "chip-and-PIN" cards, cards which use a combination of a small chip backed up by a personal identification number (PIN). Turning to such cards, it's said, would reduce fraud by as much as 40 percent, and could in turn make card use overall 700 percent more secure, based on a 2013 study from the Federal Reserve. paymentweek.com

Aeropostale's web sales fall nearly 15% in Q3
"Fraud is not a person - it is a dynamic grouping of statistics that deviate from the norm."
Stuart B. Levine, CFI, CFCI
CEO, The Zellman Group & Zellman Fraudnet


ORC News
Sponsored by Security Resources
Ex-Phoenix Suns player pleads guilty to theft
Former Phoenix Suns forward Richard Dumas has pleaded guilty to two counts of theft after being accused of stealing merchandise from an exchange store. Maricopa County prosecutors say 45-year-old Dumas entered his plea Thursday. He's scheduled to be sentenced Jan. 20. Authorities say Dumas stole about $800 worth of merchandise from the Luke Air Force Base's exchange store while working with a janitorial service in 2012. They say Dumas was seen on surveillance cameras taking cigarettes, alcohol, food, DVDs and shoes. Dumas originally pleaded not guilty to eight felony charges of organized retail theft. He later reached a plea agreement. Dumas played for the Suns from 1992 to 1995 and helped the team reach the NBA Finals in 1993. He was waived by the team after missing a drug test. usatoday.com

Police say man stole 24 tablets from Raleigh Target store in one week In one week, police charged, a man was able to take 24 tablet computers from a Target store in order to sell them for $50 apiece. After officers arrested Jeremy Michael Rollins, 28, of 425 Orange St. in Henderson on Thursday evening at the store at 7900 Old Wake Forest Road, they charged him with organized retail theft and larceny by defeating anti-theft devices as well as misdemeanor larceny and possession of stolen property. Rollins told them, police said in an arrest warrant, that over the course of seven days he had taken 19 8-inch RCA tablets and five nabi-brand children's tablets, with the collection valued at almost $3,200. The computers, police said, were being sold to a business in Henderson that would pay Rollins $50 each. They did not identify the business. Rollins was held in lieu of $12,000 bail for a Friday court appearance. newsobserver.com

Thieves use Blow Torch to snatch iPads from Torrington, CT Target The search is on for whoever used a blow torch to steal iPads from a Target store in Torrington. Police said they responded to an alarm at the East Main Street store on Wednesday around 4:30 a.m. They said they found that a rear overhead door was cut with a torch, which was recovered at the scene along with some merchandise. A number of iPads were taken from the store. Police said they did not have a dollar amount of how much they are worth. Detectives said they are working with Target security to identify the suspects. They suspects fled in a dark-colored, four-door sedan. wfsb.com

Milton-Freewater, OR man accused of a multiple of thefts totaling over $7,200 from Walmart An Oregon man is facing a felony charge for a series of thefts from the College Place Walmart last summer. David Jesse Goertzen, Jr. made his first appearance today in Walla Walla Superior Court for first-degree organized retail theft. Bail was set at $20,000 with a condition that he waive extradition from Oregon before his release if he posts bond. According to a probable cause statement filed by College Place Police Det. Roger Maidment, Goertzen is alleged to have taken more than $7,200 worth of merchandise from the store on eight occasions between June 9 and Aug. 25. Goertzen was arrested by Milton-Freewater Police on Dec. 4 for investigation of third-degree robbery and third-degree theft. He was being held in Umatilla County Jail when he was served with a warrant for his arrest on the charge filed against him in Walla Walla County. union-bulletin.com

Quincy, IL Woman arrested twice in same day for shoplifting Quincy police say they arrested the same woman twice Wednesday for shoplifting from two different stores. Police say Kathleen Carter, 53, of Milton, Illinois, was stopped by Walmart Loss Prevention around 11:30 a.m. because she tried to walk out of the store with $800 of unpaid merchandise in her cart. Carter was arrested and charged with Felony Retail Theft Over $300 and was released on a Notice to Appear bond. Police then took Carter back to Walmart to get her car. Carter was arrested again after police say she tried to steal about $70 worth of merchandise from Kmart just before 4 p.m. the same day. She was charged with Retail Theft Under $300. Carter was processed and released after posting bond. wgem.com

SoCal Mail Thefts Linked to Organized Crime
U.S. postal inspectors are warning people around Southern California about an increase in mail thefts this holiday season. They've seen a spike in thefts in Studio City, Toluca Lake, Hollywood and Long Beach. In some cases, the thieves are likely linked to organized crime, authorities say. "Organizations that are doing it now are those old gangs that have been around for 10, 20, 30, 40, 50 years," said an inspector, who requested anonymity because of ongoing undercover investigations. "They've just found a new way to make money." nbclosangeles.com
Do you have an ORC case to share?
Share your ORC news and help the industry grow

Retail Crime News

Sponsored by NuTech National
19 -year old man Sought in Deadly Houston-Area Walmart parking lot Police have issued an arrest warrant for a 19-year-old man suspected in the deadly shooting of a shopper after a quarrel inside a suburban Houston Wal-Mart. Killed in the Wednesday night shooting in the store parking lot in Stafford was 35-year-old Christhian Eduardo Cardoza. A police statement Thursday says Cardoza's teenage son had argued with three men inside the store and that a fight ensued in the parking lot when Cardoza came to his son's aid. According to the statement, that's when one of the three men drew a handgun and shot Cardoza several times. kbtx.com

Canon City, CO Police officer shoots, kills Armed Robbery suspect Canon City, CO Police say an officer shot and killed a 28-year-old man who charged him during a disturbance, marking the second officer-involved shooting in the city in less than a week. Officers were responding to a report that a man with a knife was making threats Thursday morning. Investigators said the suspect, whose name has not been released, was shot in the chest when he charged the officers and made threatening gestures. He died at a nearby hospital. On Saturday, officers responded to an armed robbery at a store, and police say the suspect, 32-year-old Hudson Clark, was shot five times after he stabbed an officer below the left armpit with a 3-inch blade. 9news.com

Michigan Man sentenced to Life in Family Dollar store workers' slayings A 35-year-old man will spend the rest of his life in prison, without the possibility of parole, for killing two 20-year-old employees at a Family Dollar store. Lavere Bryant was sentenced Thursday in Wayne County Circuit Court after being earlier convicted by a jury of first-degree murder for the deaths of Joseph Orlando and Brenna Machus. Surveillance video showed the killer enter the Family Dollar on Michigan Ave. in Dearborn on the night of July 15, 2013, and leave later with Machus. A co-worker found Orlando's body in the store the next day. Machus' body was found two days later in field near the Southfield Freeway about a mile away from the store. cbslocal.com

Suspect in Dollar Store shooting of a Tennessee Police Chief captured Federal marshals and Clayton County sheriff's deputies captured a man Wednesday who is suspected of playing a role in the shooting of a Tennessee police chief from Friendship. Javarius Durrell Mann was arrested on a probation violation of a robbery conviction in Jonesboro by the U.S. Marshal's Southeast Regional Fugitive Task Force. Investigators said Craig Michael Barbee, now 41, of Dyersburg, tried to rob the Dollar Store in Friendship but was unable to open the safe. He shot Garrett in the torso after finding him in the store and robbing him and his wife. Garrett was seriously injured but survived the shooting. columbiadailyherald.com

Fresno, CA Police Chief Jerry Dyer notes spike in crime in wake of Prop. 47 passage The passage of Proposition 47 by California voters in November is at least partially to blame for an uptick in Fresno crime figures, Fresno Police Chief Jerry Dyer said this week. Aggravated assault is up 9.9% in a 28-day period ending Wednesday, although it remains down 3.9% for the year in figures released by police after the department's monthly Crime View session, in which Dyer and his command staff go over key statistics. Burglary is up by 30.7%, in the period, while it remains down by 12.8% for the year. Auto theft spiked by 12.6% but is still down by 25.9% for the year. Dyer spoke about the trend during the session, as well as later Wednesday afternoon to a tactical team which was organized to go after gang members connection to the shooting of a 16-year-old girl wounded in the head when shots were fired through a door in central Fresno. fresnobee.com

Judge sends Casper, WY man to prison for 5 to 8 years, robbing a Wal-Mart with a BB Gun A Natrona County District Court judge sent a Casper man to prison Thursday for robbing a local Wal-Mart with an Airsoft gun in June. Steven Knox, 44, admitted in September to stealing items from the store and threatening to kill a Wal-Mart employee if he said anything. In accordance with a plea agreement with state prosecutors, Knox will spend five to eight years in prison for aggravated robbery. A charge of property destruction was dismissed by the state. According to a police affidavit, Knox showed a clerk at the eastside Wal-Mart an Airsoft gun tucked in his waistband on June 12. Knox acted as if he was going to pay and then leaned over the counter toward the clerk and said, "Be quiet or I will kill you." Knox walked out of the store with a cellphone and other merchandise. He also took the replica weapon from the store, the report states. trib.com

La Michoacana employee admits stealing $36,000 in Lufkin, TX Lufkin police have charged a Chireno woman accused of stealing thousands from La Michoacana, where she worked. Judy Olivia Franco, 20, is charged with third-degree theft. According to an arrest affidavit, the area manager at the store told police about an internal theft. She said Franco came to her and said she and a co-worker, Flor Alejandra de la Garza, had stolen a large amount of money while working for the company. The affidavit states Franco said that when she started her job in November 2012, she learned f rom de la Garza that the store was already missing $6,000. She then described how she and her co-worker worked together to use incoming bank money to cover up the stolen money taken from the deposit money bags over the next two years. The affidavit states the two co-workers admitted to their roles in stealing money, but neither kept a record of how much. Both admitted to taking amounts of $1,000 at first before they became larger, up to $3,000. The store managers provided police with reports showing $36,340 missing from the store. De la Garza claimed responsibility for $10,000 and said Franco was responsible for $26,000, but Franco said she had taken $10,552, according to the affidavit. ktre.com

A St. Louis woman is facing multiple felony charges after allegedly stealing from Old Navy Sherelle L. Newman was charged on Dec. 2 with alleged felony burglary, alleged felony aggravated fleeing or attempting to elude a police officer and alleged felony criminal damage to government supported property by the Madison County State's Attorney. According to Edwardsville Police Lt. Mike Fillback, the incident occurred at 2:42 p.m. on Nov. 19 at Old Navy. According to an affidavit from Detective Barry Jones, Officer Jason Forsythe was the first officer on the scene in response to a retail theft in progress. Officers were advised that two of the suspects had left the store and another two suspects were still in the store. Forsythe noticed a car parked on the north side of the building. While calling this information into the dispatcher, the driver sped off striking a parked car and the driver's side door of Forsythe's squad car, before running a red light. theintelligencer.com

Romanian Man Sentenced to Prison for Role in International Fraud Scheme Involving Online Marketplace Websites A Romanian man was sentenced today to serve 63 months in prison for his role in receiving and sending overseas approximately $690,000 in proceeds from an international fraud scheme involving online marketplace websites, as well as for the use of a fraudulent passport. Razvan Caprarescu, 39, originally of Bucharest, Romania, was indicted in the Middle District of Tennessee in March 2014 for conspiracy to commit bank and wire fraud in connection with his participation in the online marketplace scheme. In June 2014, the case was transferred to the Southern District of Florida, where Caprarescu had already been indicted in March 2013 for use and attempted use of a false, forged, and counterfeit Belgian passport. Caprarescu pleaded guilty to both charges in August 2014. In addition to his prison term, Caprarescu was ordered to pay $658,441 in restitution. enewspf.com

Over $2m of fake clothing and bags seized in New York Fifty New York City Police Department and US Homeland Security officials have seized hundreds counterfeit goods with an estimated street value of $2.2m. 'Operation Treasure Hunt' was the culmination of a seven-month investigation that resulted in seven arrests at a storage facility in Queens. The police found Michael Kors, Chanel, Louis Vuitton and Gucci handbags displayed in several of the units, as well as a higher number of North Face jackets, Gucci watches and stacks of boxes of fake Ugg boots. One storage unit had a table full of copycat Gucci and MCM wallets, as well as imitation Beats by Dr Dre headphones, Hermès-inspired belts, Nike sneakers and Kors flip-flops. securingindustry.com

Police arrest suspect in Hialeah, FL Zales Jewelry store theft Police have arrested a man caught on camera taking off with a diamond ring from a South Florida jewelry store. Surveillance cameras rolled on Tuesday as a clerk at the Zales in Westland Mall gave 25-year-old Alex Guerra a ring to look. He is then seen fleeing the store with it. Police were able to catch up with Guerra after tracing his fingerprints. Detectives contacted the subject, and he turned himself in to the Hialeah Police Station Wednesday evening. Guerra is charged with grand theft and has returned the $8,000 ring. wsvn.com
Alabama Police Officer buys shoplifting woman eggs, good deed goes viral What started out as a routine call the public would likely never have known about turned into one of the week's most viral videos. Officer William Stacy of Tarrant, Alabama, responded to a shoplifting call at the local Dollar General, where a woman was being held for stealing a dozen eggs. Officer Stacy recognized the woman, having been called to her house once before. The team at Dollar General decided not to press charges against the woman for attempting to steal the carton of eggs. Instead of arresting the woman, the officer paid for the eggs and gave her a hug. aol.com
U.S. Attorney in Nebraska indicts 4 for 10 Armed Robberies

Attempted shoplifter assaults Saks Fifth Avenue employee in Woodbridge, VA

Mt. Sterling, KY Police Search For Kroger shoplifter who hit Officer With Car

Man charged in $40,000 fraud case at Kenansville, NC credit union

West Springfield, MA Police ask for help identifying larceny, credit card fraud suspects

Suspect arrested in Gordon's Jewelers Grab and Run theft in Central Mall, Ft Smith, AR


Robberies and Burglaries
● Boost Mobile - Hidalgo County - Burglary - suspect arrested
● Circle K - Myrtle Beach, SC - Armed Robbery - clerk assaulted
● Circle K - Las Vegas, NV - Armed Robbery
● CVS - Warminster, MA - Armed Robbery
● Cenex Zip Trip - Spokane, WA - Armed Robbery
● Family Dollar - Bagley, MN - Armed Robbery
● PrePlayed - Ashwaubenon, WI - Armed Robbery
● Roscoe's - Red Springs, NC - Armed Robbery - customer killed, clerk injured
● Sav-A-Lot - Juliet, TN - Armed Robbery
● Taco Bell - Belton, TX - Armed Robbery
● The Cash Store - Austin, TX - Armed Robbery
● Valero - Houston, TX - Attempted Robbery
● Walgreens - Lake Charlies, LA - Armed Robbery/Kidnapping
● Wegmans - Buffalo, NY - Burglary/ Shoplifting
● Woods Food Mart - Houston, TX - Burglary
● Woodlawn Deli - E. Germantown, PA - Burglary



Vendor Spotlight

How much would it cost your organization to Rekey a Grand Master or Master Key at your Corporate Facilities if it was lost or stolen?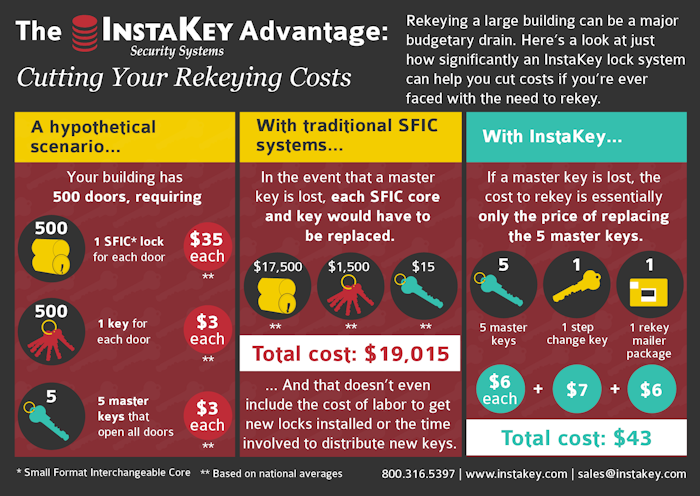 Featured Job Listings
Sponsored by Cam Connections
Feature Your Job Here For 30 Days -
70% Aren't On the Boards
VP of Sales
Checkview
Chanhassen, MN
Checkview
Sr. Director, Field LP
Ross Stores
Dublin, CA
Ross Stores
Director of LP
Tourneau
New York, NY
LinkedIn
LP Manager
Disney
Anaheim, CA
Disney
Market AP Specialist
REI
Bay Area, CA
REI
National Account Executive
Checkview
Northeast Region
Checkview
National Account Executive
Checkview
United States
Checkview
Corporate Investigator
Confidential
San Francisco Bay, CA
Confidential
National Account Manager
Vector Security, Inc
TBD
Vector Security, Inc
AP Agent
Ralph Lauren
Sunrise, FL
Ralph Lauren
LP Agent
JONS Markets
Los Angeles, CA
JONS Markets
National Account Mgr
Confidential
Northeast
Downing & Downing

Limited Time Only - Post Your Multi-Unit LP jobs for FREE - Learn More Here

Daily Job Alerts


Sponsored by Cam Connections
Appearing One Day Only
View our Internet Jobs Archives here
AP Manager
BJ's Wholesale Club
Kearny, NJ
BJ's Wholesale Club
Area LP Manager
Forever 21
Cleveland or Detroit
Forever 21
Dept Mgr LP & Safety
Lowe's
San Jose, CA
Lowe's
Dept Mgr LP & Safety
Lowe's
Hartsville, SC
Lowe's
AP Manager in Training
Walmart
Kingsville, TX
Wal-Mart
AP Manager in Training
Walmart
Philadelphia, PA
Wal-Mart
AP Manager in Training
Walmart
Haymarket, VA
Wal-Mart
AP Manager in Training
Walmart
Woodstock, VA
Wal-Mart
LP Manager
Kmart
Springfield, VA
Sears Holdings Corp
LP Manager
Sears
Yonkers, NY
Sears Holdings Corp
LP Manager Hrly
Sears
Roseville, CA
Sears Holdings Corp
LP Manager Hrly
Sears
Bayamon, PR
Sears Holdings Corp
AP Team Leader
Target
Phoenix, AZ
Target
AP Team Leader
Target
Scottsdale, AZ
Target
AP Team Leader
Target
Sugar Land, TX
Target
ETL Assets Protection
Target
Braintree, MA
Target
Assistant LP Supervisor
Macy's
Garden City, NY
Macy's
LP Manager
Macy's
Elyria, OH
Macy's



Home of the Industry's Original
On the Move

None to report.
Post Your New Job or Promotion!
See all the Industry Movement


Your Career
Sponsor this section of the Daily
What Bosses Can Gain by Being Vulnerable Bosses don't have to be macho and tough around their employees. When 70% of today's employees don't feel engaged at work, it could be time to take a more sympathetic approach. Showing you are vulnerable doesn't mean being weak, instead it shows you have courage to be yourself. Human connections

The Holistic Approach to Good Leadership While taking new approaches to doing things is great for leaders, turning one's gaze inward can also be as effective. Leaders who can work on themselves, learn more and stay in shape can be even more effective. Embrace a holistic approach to your leadership by following these tips. Stop for a moment

How to Become an Inspirational Leader
Leaders have the ability to take their organizations and people to great heights and provide them with new opportunities. This inspirational leadership is an important word in today's business world and for good reason: it's the most effective way to persuade your employees to share your vision. Here's what it takes. Outside the box

13 Leadership Tips that Lead to Fast Growth Growing companies or companies that you want to grow need leadership development. Leaders who can identify what works and what doesn't work, learn from mistakes, and provide the best tools for their team will find success. Here are thirteen tips to apply to your leadership style to help your company succeed. Improve every day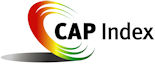 Tip of the Day
Sponsored by Vector Security
The week between Christmas and New Years is the best time to think about what you accomplished this year and what you want to do next year. As they all say, make your New Year's resolutions and extend it to your career. But I suggest going one step further and develop a plan for 2015 and what you want to accomplish. Take it seriously and literally sit down and write up a plan for yourself and put it in a drawer to be pulled out occasionally and, at the end of next year, check and see if you reached your goals. Just remember, plans are great, but execution is what matters.

Just a Thought,
Gus







Upcoming Events
---
Recruiting?
Get your job e-mailed to everyone... everyday
Post on our Featured Jobs Board!
Reach your target audience in 2015 every day!
Request our 2015 Media Kit
update account / change e-mail
unsubscribe FEEDBACK
www.downing-downing.com

Advertise With The D&D Daily




36615 Vine Street, Suite 103
Willoughby, OH 44094
440.942.0671
copyright 2009-2019
all rights reserved globally