The D&D Daily Mobile Edition
December 14,

2015



The LP Industry's #1 News Source - Informing, Educating and Instilling a sense of community




2015's GLPS's - Group LP Selfie's
Your Team - Your Pride - Our Industry
One Team at a Time

The Children's Place Loss Prevention Team

"Leveraging People at The
Children's Place"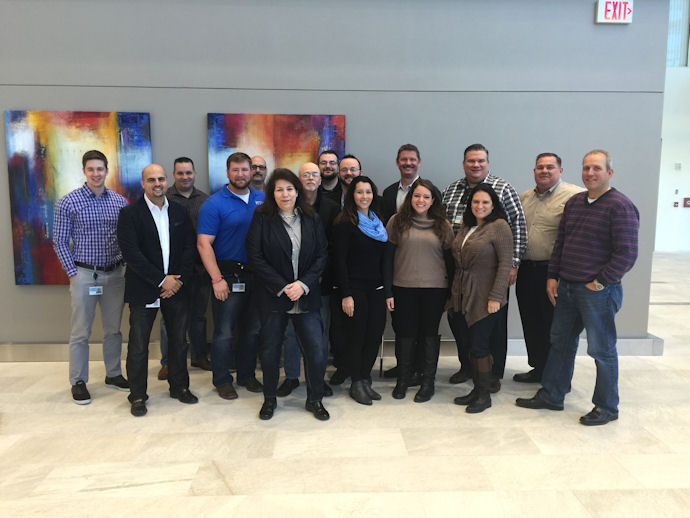 Back Row from left to right:
Kyle Mellusi, Jamie Bailey, Steve Brader, John Rutledge


Middle Row from left to right:
Glen Canarte, Shawn McRay, Pete Dumais, Bill Paterson, Derek Ciceri, Jimmy Pappas, Trevor Eynon, Mark Mansfield


Front Row from left to right
: Beth Nobriga, Jennifer Chin, Stephanie Della Vecchia,
Kathy Dimmick

News Brief
Sponsored by WG Security Products, Inc.
Law Enforcement Bears Down on Smartphone Crime Wave- New fraud schemes feed international black-market demand
Amid a thriving and highly profitable black market overseas for smartphones, more criminals are turning to fraud and identity theft to obtain discounted devices in bulk, according to law-enforcement officials.

Authorities say the kill switch, which remotely deactivates stolen phones, has made street-level smartphone theft less lucrative. But joint investigations by state and federal authorities in Minnesota, Michigan and Georgia have uncovered vast networks of criminals who use stolen information, fake credit cards and dummy corporations, among other means, to obtain discounted phones in bulk from U.S. carriers.

The phones are often then resold for use on foreign networks, including in China and the Middle East, where U.S. carriers can't find them, officials said. Profit on the resale of new smartphone​ models​ abroad, where phones aren't subsidized by wireless carriers, can amount to $500 to $1,000 per phone or more, state and federal investigators say. wsj.com

2015 Mass Shootings: Security Experts Advise Companies To Re-Evaluate Safety Following A Series Of Deadly Attacks
Several mass shootings in America over the past year have occurred in workplace settings, prompting companies to take a second look at security systems to prevent employees from coming in harm's way. "Honestly, I think it behooves anybody to take some sort of an action at this point, whether that is re-educating your people on your safety programs or implementing them for the first time," Edward Yost of the Society for Human Resource Management says. "To simply do nothing and believe you're a low-risk environment, that's not a legitimate way to look at it at this point. In this world we're living in, nobody is a zero-risk environment."

Nearly 2 million Americans are victims of workplace violence each year, which encapsulates physical attacks as well as threats, harassment and intimidation. In the two decades between 1992 and 2012, a reported 14,770 people died as a result of on-the-job violence.

Some of the most obvious protections that companies might consider following an attack such as the one in San Bernardino are physical -- security guards, surveillance systems, metal detectors and fences that line a facility's perimeter. But security experts consistently say two of the most important first steps that companies can take are procedural ones -- creating a workplace safety policy and completing a risk assessment. Creating a safety policy is important because it serves as grounds for terminating employees who violate it. Companies are bound by the Occupational Safety and Health Act of 1970 to provide a workplace that is "free of known dangers." Though OSHA does not have specific regulations on workplace violence or safety precautions, it offers prevention programs and training materials.

Since there's no formula for a safe workplace, a risk assessment identifies physical vulnerabilities such as easy building access or poor lighting and also illuminates past threats or potentially volatile situations that have simmered beneath the surface. "One of the easy things you can look at is multiple points of access," Yost says. "If your building or offices have multiple places where employees come and go, that certainly could be a risk."

Once a company has a safety policy, risk assessment and reporting protocol in place, experts say it's important to keep these documents updated and remind employees of their contents through training or seminars. This framework can also inform a company's decisions to hire a security guard, invest in a surveillance system or upgrade building entry procedures. For example, if a company suddenly cuts a fourth of its workforce, Yost recommends hiring a temporary security guard. ibtimes.com

Bomb threats forced evacuations in malls across three states - Everybody's Nervous
Thousands of shoppers were evacuated from malls in at least three states on Saturday as bomb threats or scares disrupted one of the busiest days of year for holiday shopping. The evacuations come at a time of heightened vigilance in public places across the country.

An empty suitcase caused the evacuation of some 500 people Saturday morning at a handful of stores at the Largo Mall, an outdoor outlet mall near Tampa, Florida, authorities said.

To the north, the Shops at Riverside, a two-story shopping mall in Hackensack, New Jersey, was evacuated after authorities learned of a bomb threat scrawled on the wall of a bathroom, according to the Bergen County Sheriff's Department.

In Farmington, New Mexico, the Animas Valley Mall was cleared out and closed while police searched the shopping center after a threat was found on a women's restroom wall, said Georgette Allen, public information officer for the Farmington Police Department.

Police in San Francisco cleared a suspicious package Saturday afternoon. The unattended backpack was left on the Embarcadero, a tourist-heavy attraction near the city's financial district.

All the stores were reopened after no bombs were found. But all lost valuable hours of shopping on the second Saturday before Christmas, considered among the busiest shopping days of the year. businessinsider.com

Dollar Tree To Pay $825K Fine For OSHA Violations & Institute Co. Wide Training Program with Newsletter
The Chesapeake, Virginia-based national discount retailer agreed to pay the fine and implement safeguards, such as removing obstructed access to emergency exists and removing electrical hazards, after OSHA found the various violations during 13 different inspections at several stores, according to OSHA, which is part of the U.S. Department of Labor.

OSHA brought the agency complaint earlier this year after issuing Dollar Tree several citations for violations between June 2014 and September 2015 in stores in Connecticut, Delaware, Illinois, Massachusetts, Montana, New York, Rhode Island and Texas. Among the hazards cited include blocked emergency exits and obstructed access to routes to those exits, materials and equipment blocking necessary access to certain electrical equipment, along with improper material storage, the agency said.

The agreement calls for Dollar Tree to implement a plan so managers can properly store materials and equipment so they are not obstructions and to clear 28-inch wide routes to emergency exits and electrical equipment.

The agreement also requires the company to develop and implement a comprehensive safety and health program in all 2,400 of its stores in the U.S. that complies with OSHA's guidelines. OSHA requires that managers and employees alike participate in the program, and the company has agreed to publish a newsletter covering health and safety issues, according to OSHA. law360.com

A crime where women predominate and 5 other facts about shoplifting in Michigan
A total of 21,688 people were arrested for shoplifting or otherwise trying to defraud a Michigan retailer in 2014, according to statistics compiled by the Michigan State Police. That's 8.3 percent of all criminal arrests in Michigan. Below are some other facts about shoplifting arrests based on the state police numbers:

1. A majority - 53% of those arrested for shoplifting or retail fraud are women in 2015. White women had the highest numbers of arrests among the different demographic groups, accounting for 33 percent of the arrests. But when population size is taken into account, a black woman was three times more likely to be arrested compared to a white woman. Meanwhile, black males were 3.5 times more likely to be arrested for shoplifting as compared to white males.

2. Two-thirds of shoplifting or retail fraud arrests involved items with a value of less than $200. Michigan's law has three levels of criminal charges for retail theft and fraud: First degree for items with a total value of at least $1,000; second degree for items valued between $200 to $1,000, and third degree for stealing items valued at less than $200. First-degree offenses are a felony punishable by a prison sentence of up to five years and/or a fine of $2,000 or three times the amount of the stolen goods, which ever is greater. Second- and third-degree offenses are misdemeanors punishable by up to a year in jail and/or a fine of $10,000 or three times the amount of the stolen goods, which ever is greater.

3. Theft is far more common than fraud among retail customers. Almost 91 percent of the 2014 arrests were for "retail theft." Of the remainder, almost 5 percent of the cases involved a fraudulent exchange or return and 4 percent were for "misrepresentation" - i.e., switching a price tag or otherwise trying to defraud a store by deliberately misrepresenting the price. There also were a handful of arrests - 0.3 percent of the total - for other offenses, such as organizing a shoplifting ring or fencing goods stolen from a retail store.

4. Those arrested in 2014 ranged in age from 9 to 92. The complete breakdown of arrests by age groups: 10 percent were age 9 to 16; 17 percent, age 17 to 20; 33 percent, age 20 to 29; 18 percent, age 30 to 39; 12 percent, age 40 to 49; 8 percent, age 50 to 59, and 2 percent, age 60 to 69. There also were 92 people age 70 to 79 who were charged and 23 people age 80 to 89. The age group most likely to be arrest for retail theft/fraud were 20-somethings - people between the ages of 20 and 29 accounted for 6,970, or 33 percent, of all 21,688 arrests.

5. The Cadillac area had the highest rate of retail theft/fraud arrests in 2014. Wexford County - the county just south of Grand Traverse County - had 49 arrests per 10,000 residents. mlive.com

Woman who shot at shoplifters says she 'will never help anybody again'
The woman who opened fire on shoplifters running out of a Home Depot in Auburn Hills, Michigan, was sentenced Wednesday to serve probation for 18 months, according to local reports. Tatiana Duva-Rodriguez, 46, pleaded no contest shortly after the incident in October. "I tried to help, and I learned my lesson that I will never help anybody again," she told the media afterwards. During the Oct. 6 incident, she witnessed the store's loss prevention officer chasing a suspect carrying stolen merchandise. Duva-Rodriguez, who had a license to carry a concealed handgun, shot at the tires of the getaway car. Local prosecutors called the act a "misguided attempt to disable the vehicle to stop two reported shoplifters" in October, after Duva-Rodriguez was charged. In addition to probation, she cannot apply for a gun permit until 2023. As for the shoplifter and his driver, they were arrested and charged. guns.com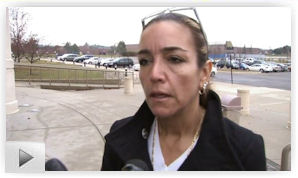 Rack Room Shoes Selects Diebold Security For 500 Locations Nationwide
A newly formed partnership with leading national footwear company Rack Room Shoes makes Diebold, Incorporated the exclusive provider of electronic security and monitoring services for the family footwear retailer throughout the United States. Founded in 1920, Rack Room Shoes operates over 500 stores in 34 states under the store brands Rack Room Shoes and Off Broadway Shoe Warehouse, with over 6,500 employees nationwide. Diebold's electronic security business will deliver comprehensive security solutions including intrusion, fire, video and monitoring services as well as its industry-leading online customer portal, SecureStat, for all Rack Room Shoes and Off Broadway Shoe Warehouse locations. prnewswire.com

Tory Burch lays off 100 as focus shifts to Tory Sport, digital efforts
Tory Burch employees got an unpleasant pre-holiday surprise last week when the company laid off 100 employees at its New York City headquarters in the Flatiron District and some of its 160 stores as part of a reorganization. The company confirmed the layoffs to the New York Post, which reported the story late Friday night citing unnamed sources, but declined to provide further details. It has 3,000 employees altogether, and the cuts represent about 3 percent of the workforce. A source said the cost savings will be used to invest in technology and the new Tory Sport athleisure line, as well as to hire senior executives. bizjournals.com

U.S. Retail Sales Rose 0.2%, Holding Out Hope for Holiday Sales

Report: Pep Boys accepts higher offer from Bridgestone

Modell's, Swagway Hit With Suit Over 'Hoverboard' Explosion at Customer's Home While Battery Charging

FTC Asks Walgreens, Rite Aid For Info On $17.2B Merger

UK - PHSC buys retail security company SG Systems


Last week's most popular news article --

Los Angeles County Sheriff's Department
Releases 'Surviving An Active Shooter' video - Contains graphic content
Detailing a mall and warehouse shooting incident - Inspired by true events
Most realistic we've ever seen - Released on ABC news
The sheriff's department renewed their focus on the video following the terrorist attack in San Bernardino on Wednesday that killed 14 people and injured 21 others. Sgt. Harry Drucker with the sheriff's department produced the video and said the scenarios are based on or inspired by true events.

Active shooter events are increasing with one killing more than 4 people occurring every 2.9 months. On average twenty mass shootings take place every year in the U.S. Editor's Note: Since the San Bernardino shootings five locals have planned active shooter training exercises. abc7.com
Send in Your 2015 Group LP Selfie Today
One Retail LP Team Member to Win a Trip to NRF Protect Philadelphia
Live Drawing Jan. 18th 3 p.m. at the Daily's
'Live in NYC at the NRF Big Show' Event

Three teams will be selected on Monday Jan. 18th at the Daily's 'Live in NYC at the NRF Big Show' event at 3 pm. to win pizza parties sponsored by NuTech National. One retail LP team member from all of the submissions will be selected to win an all expense paid trip to attend the NRF Protect Conference in Philadelphia this coming June. GLPS submissions must be made by Jan 12th, 2016. You've got a month to get them in and maybe this NRF learning experience may be the one time you meet that one executive who makes a difference in your career! The winner must have corporate approval in writing to attend the event.

Any Group LP Team Selfie taken this year can be submitted
One GLPS per team - Limited to publishing one per day until Jan 12th - Published in order of submission - Not Publishing Dec 25th through Jan 3rd.
All the News - One Place - One Source - One Time
The D&D Daily respects your time
& doesn't filter retail's reality

Report Your News!
(content subject to approval)



Few Retailers Using 'Chip' Credit Card Security Feature for Holidays
Maybe you've noticed: At many stores, both big and small, you still have to swipe the magnetic stripe on your new chip-enabled credit card, rather than insert or dip it into a chip-reader. Edgar Dworsky, founder of the website ConsumerWorld.org, wondered why he's rarely asked to dip his smart cards, despite an Oct. 1 "deadline" for retailers to adopt the new standard. So he decided to survey the marketplace last week.

He checked 48 national and regional chains and found that only one in four had payment terminals able to process a purchase using the chip security feature in the EMV cards (an acronym derived from Europay, MasterCard and Visa, the three companies that originally developed the standard). "Virtually all - except for Radio Shack - have installed checkout terminals with the card slots for these chip cards, but most of them did not work. They had not turned on the system yet," Dworsky told NBC News.

Only 10 chains in the ConsumerWorld survey have enabled the chip card function chainwide: Best Buy, Home Depot, Lowe's, Macy's, Old Navy, Rite Aid, Sam's Club, Target, Walgreens and Walmart.

Big-name national and regional retailers that cannot accept chip cards at some or all of their stores include: Bed Bath & Beyond, CVS, Costco, Foot Locker, Kmart, Kohl's, Kroger, Marshalls, Michaels, PetSmart, Safeway, Sears, Sports Authority, Staples, Stop & Shop, T.J. Maxx, Toys R Us and Whole Foods. nbcnews.com

House Panel OK's National Breach Notification Bill - Amendment to Allow States to Impose Stricter Security Requirements Fails
The House Financial Services Committee, by a 46-9 vote, approved on Dec. 9 the Data Security Act of 2015, which would establish minimum security protections at businesses as well as create a national requirement for data breach notification. HR 2205 would supplant 47 state laws with a single, national breach notification statute. Businesses generally support a single law because they contend it's burdensome to comply with various state laws. govinfosecurity.com

FTC Becomes Undisputed Enforcer of Cyber Standards
A legal bid to rein in the Federal Trade Commission's cybersecurity authority has ended in defeat for the business community, leaving the FTC as an undisputed enforcer of cyberstandards. For many companies, particularly those in the retail and hospitality industries, the FTC has served as a de facto cybersecurity regulator. Now, with the announcement last week that the commission and Wyndham Hotels and Resorts have settled a closely watched customer data breach case, the FTC's legal authority to enforce somewhat ambiguous cybersecurity standards has a firm legal stamp of approval. The U.S. Chamber of Commerce and other members of the business community saw the case as an opportunity to take on the FTC and impose some limits on its cybersecurity enforcement authority. But the business-sector argument didn't fly at a federal district court or at the U.S. Third Circuit Court of Appeals, and Wyndham ultimately decided to cut its losses. washingtonexaminer.com

Retail's culture of pervasive credential sharing, access to sensitive data puts companies at risk for POS malware
According to a new report sponsored by Bay Dynamics, there are some critical areas of security where retailers are lacking. According to the report, which surveyed IT decision makers at 125 retail organizations, 62 percent of respondents indicated that they know everything their permanent employees are doing on their corporate systems, while 50 percent claimed to know what temporary employees are doing. "Yet they also said a significant percentage of employees—21 percent of permanent retail floor workers and 61 percent of temporary floor workers—use shared accounts," Stolte told eWEEK. "If they are using shared accounts, IT and security teams do not have visibility into what those employees are doing on their corporate systems—a complete contradiction in their response."

When it comes to retail security, a hot topic for the past two years has been point-of-sale (PoS) malware, which has been tied to thousands of retail breaches. PoS malware risks were not specifically addressed in the Bay Dynamics-sponsored report, though there is a connection that can be made with the report's findings. "In a culture that has pervasive credential sharing and access to sensitive data, there are probably many shared service accounts that are not locked down or logged regarding how they are used," Stolte said. "Once service accounts are compromised, it gives the attacker free rein to access and compromise critical assets like PoS systems."

Retailers also are typically required to be compliant with the Payment Card Industry Data Security Standard (PCI-DSS) 3.1, which includes multiple visibility and logging requirements. According to Stolte, based on the data in the report, many retailers would not pass PCI-DSS 3.1. "However, very often audits are viewed as checklists, confirming that certain systems or controls exist, but do not confirm their effectiveness," he said. "The checklist method results in a state of being compliant, not secure, because the focus is on passing the audit per the letter of the code, not on the spirit of the standard to actually secure the environment." eweek.com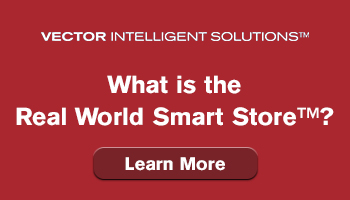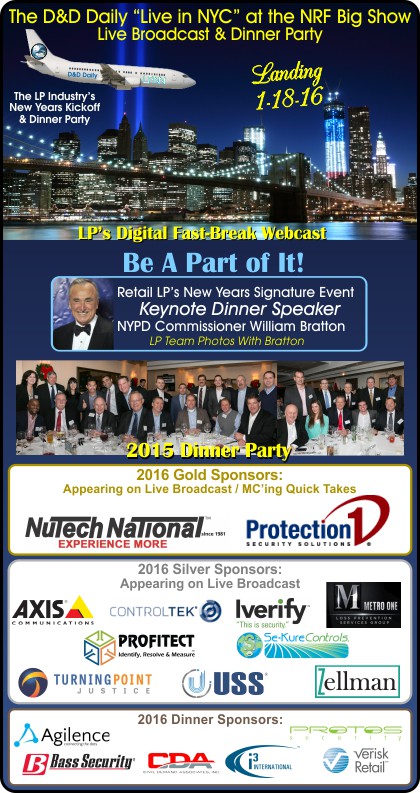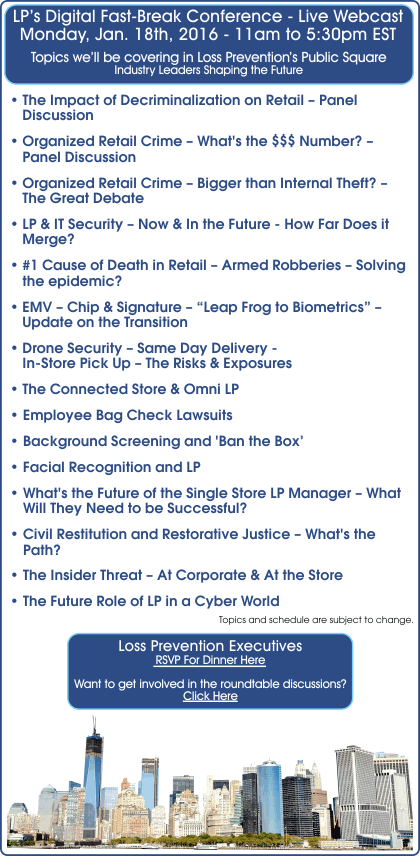 Spotlight on USS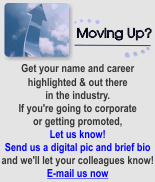 Delivering LP in a
Franchise World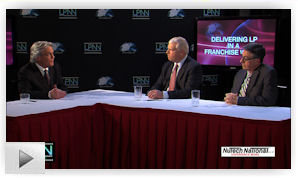 Van Carney, Director of Safety & Loss Prevention, Domino's Pizza, and David Johnston, Sr. Director Loss Prevention & Corporate Security, Dunkin' Brands Inc., discuss the challenges of delivering LP services in a franchise environment. Between the two companies, Domino's and Dunkin' Brands have over 22,000 stores combined doing over $17 billion in sales. David and Van tell us about the structure of their LP programs, the technologies they've implemented and the consultant-type role they take with franchisees, helping individual business owners understand and apply corporate LP practices.
---
Jackie Andersen, Director, Retail Strategic Accounts, MultiSight, rejoins Amber for another LPNN Quick Take. Learn about MultiSight's recent launch into the LP market and how they keep up with the quick speed of retail. Jackie and Amber also talk social media boundaries.
Solution Providers, have a video or commercial you want to publish? Contact us.



e-commerce

Sponsored by The Zellman Group
Five fraud predictions for 2016
1. Social networks will help fraudsters get more sophisticated.
Fraudsters are constantly deploying an array of advanced tactics to obtain personal information. In 2016, as major social networks become more easily searchable, fraudsters will take advantage of these capabilities to target their victims. The coming year is sure to see a level of automation and scale to these attacks that will continue to surprise us all.

2. More fraud will move to mobile.
Fraudsters follow the money. As mobile shopping continues to gain popularity with consumers, fraudsters will be sure to up their mobile targets in 2016. Success in fighting fraud on the mobile platform will depend on how we make innovative use of the unique data and capabilities that the mobile platform creates – from location information to unique IDs.

3. Financial companies will have to do more with less data.
Changes in technology will force companies to do more, but with less data. Today, customers can walk into a store with a mobile phone, and tap it to buy an item. Frequently (especially with NFC-equipped devices), the transaction is tokenized, meaning the merchant doesn't receive any financial or personal information. As a result, financial companies will need to find unique ways to do more to verify a customers' identity with less information about them.

4. Advanced machine learning combined with human detectives will be critical for fraud prevention.
Just as fraudsters take advantage of new technology, the most important tools we'll see used in 2016 to fight fraud are improvements in technology. However, human intelligence and understanding how your customers interact with your services will remain key to leverage the technology.

Analytical tools such as advanced machine learning will become even more crucial in predicting and stopping fraud, with companies like PayPal able to sift through enormous amounts of data rapidly to spot the patterns and markers of fraud. Even with all this technology, humans are still integral in stopping fraud.

5. Data and advanced analytics will play a larger role in regulatory & compliance efforts.
In 2016, private enterprises and government regulators will need to increase discussions about what can and can't be done with big data and unstructured data. The use of data and advanced analytics will not only remain critical in fighting fraud, but will also play a bigger role in other areas key to payments such as anti-money laundering efforts. cnbc.com

No Sign of Bitcoin Slowdown Through 2016
While the likes of Visa and MasterCard still swamp bitcoin in terms of daily transaction value, the network has reached roughly $289 million, surpassing Western Union at $216 million, and hot on the heels of PayPal who record transactions worth $397 million each day. Bitcoin is getting ever more venture capital funding, a 494% increase since 2013, and with the likes of Microsoft leading the pack, more and more retailers are adopting it as an accepted payment method. prnewswire.com

Amazon yanks hoverboards from store over fire concerns
Hoverboards are a popular product this holiday season, but it appears safety concerns have prompted Amazon to pull many brands from its digital shelves. Amazon recently pulled a number of high-profile hoverboard brands from its online store following reports of the electric scooters bursting into flames. The U.S. Consumer Product Safety Commission (USCPSC) is looking into at least 10 reports of the devices overheating and causing fires, according to numerous reports like this one from NBC News. The USCPSC isn't naming names, so it's unclear which brands are to blame for the issue. cio.com

Online and other nonstore sales grow 7.3% in November

On-time delivery declines for UPS as online package volume surges
"Fraud is not a person - it is a dynamic grouping of statistics that deviate from the norm."
Stuart B. Levine, CFI, CFCI
CEO, The Zellman Group & Zelligent


ORC News
Sponsored by NEDAP
This new resource will provide both current ORC cases and legislative actions throughout the U.S. and will be highlighting industry leaders, teams, and efforts that are making a difference. Designed to provide research capabilities, this resource will dive deep into the details, the surveys, the laws, and the people who are helping to fight this growing epidemic. Open to input and wanting to make it as interactive as possible, we invite all LP executives and law enforcement to get involved and help build this ORC Resource Center. Check it out at www.orcinfo.com!
Goldsboro, NC: FBI investigating after 4 NY men caught stealing from Lowe's
The FBI is investigating after four men from New York City were caught with nearly $5,000 in stolen merchandise from a Lowe's Home Improvement in Goldsboro, police said The arrests stem from an incident that occurred Dec. 12 at approximately 6:30 p.m. at the Lowe's store located at 1202 N. Berkeley Blvd. when two men were seen running out of the store pushing a shopping cart full of merchandise. The two who ran from the store with the shopping cart then met two other men who helped empty the cart into a vehicle's trunk before driving away. A Goldsboro Police officer pursued the men in the vehicle and found the merchandise located inside the trunk. The approximate value of the stolen goods is $4,813.27, according to police. wncn.com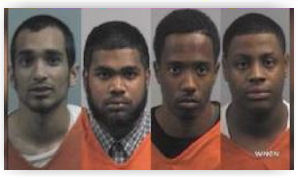 VIDEO: Organized theft gangs a scourge on Woodbury Common, Middletown, N.Y.
Woodbury Common draws organized retail crime gangs that travel in groups of three to five, targeting high-end stores that can yield thousands of dollars worth of merchandise in one hit. Det. Michael Baur explains how the gangs operate. recordonline.com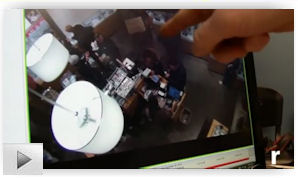 Miami, FL: Nearly $15,000 of Dollars Worth of 'Hoverboards' Stolen From Downtown Store
The owners of a small, family-owned electronics store are dumbfounded after they say thieves smashed through the glass of their business and stole thousands of dollars worth of "hoverboards." Daniel Feldman, owner of Sonrisas Electronics at 145 East Flagler Street in downtown Miami, said that the burglary happened around 6:30 a.m. Saturday. Thieves broke the store's secure lock and smashed through the glass, making off with 25-30 of the two-wheeled devices. The must-have holiday item retails around $500, meaning Feldman and his family are out nearly $10,000 to $15,000 due to the theft. nbcmiami.com

Two New York City men are facing a slew of charges after police learned the men were allegedly receiving stolen Lowe's merchandise, returning it for gift cards and then, selling the gift cards to construction sites
In the scheme, police say Ramdial bought stolen items in New York from a seller at 40 percent less than the actual cost. The two people he was with then returned the items and gained gift cards for Ramdial. Ramdial then takes the gift cards to construction sites and sells them for 60 percent of the face value, according to police. A Lowe's loss prevention officer responded to the scene and told police the retailer was already were tracking Ramdial for allegedly returning stolen items. The total amount returned to the Bethlehem Township store was $1,172, police said. Police seized the rest of the stolen merchandise in Ramdial's vehicle. The items totaled $5,724. lehighvalleylive.com

Spring, TX: Two busted stealing over $1,000 of merchandise from Macy's in The Woodlands
On Dec 4 A deputy was dispatched to 1201 Lake Woodlands Drive in reference to a shoplifter. While en route to Macy's, the deputy observed a subject running across Lake Woodlands that met the description of one of the suspects involved in the alleged theft of $1,020 worth of merchandise. The suspect, a 21-year-old man, was detained and returned to Macy's where the deput met with loss prevention officers and detained the second suspect, a 22-year-old woman. yourhoustonnews.com

Detroit Lakes, MN: Woman gets year in prison for stealing TVs from Wal-mart
Tonya Love Lee Arthur, 36, was found guilty of felony theft and sentenced to one year and one day in prison. On June 6, 2013, Detroit Lakes police were called to Wal-Mart, where a loss prevention specialist there reported five TVs had been stolen the night before. Surveillance showed Love and a woman named Corinne Ann Devall loading the TVs and a phone into their carts and wheeling them out the door and into a van before leaving. The TV's totaled $931.88; the phone was $149.88. duluthnewstribune.com

Tucson, AZ: Police focus on Shoplifting with 'Operation Everyone Pays'
Thousands of people are out picking up last minute Christmas gifts, but the shopper to your left or your right might actually be an undercover police officer. "They call this Operation Everyone Pays because everyone does," said Tucson Police Sgt. Michael Jennings. Tucson Police officers are ditching their uniforms for street clothes in an effort to cut down on shoplifting on one of the busiest shopping weekends of the year. Officers set up their command post a Park Place Mall Saturday afternoon. About an hour into Operation Everyone Pays they had their first suspect. A man was accused of organized retail theft, which is stealing a bunch of products with the intent of reselling them, said police. "This is a multi-million dollar industry the organized crime nationwide it is pretty bad so we are trying to help with that," he said. tucsonnewsnow.com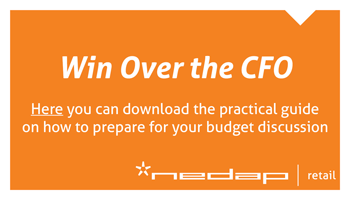 Do you have an ORC case to share?
Share your ORC news and help the industry grow


Retail Crime News

Sponsored by Security Resources
East Stroudsburg, PA: Man armed with two handguns and a machete is shot and killed by police after threatening Wal-Mart customers
Pennsylvania State Police said 20-year-old Andrew Joseph Todd of Mount Bethel was shot on Saturday night when he refused officers' orders to drop his weapons. Witnesses told police that he had entered the East Stroudsburg store shortly after 10pm and began threatening customers and pointing a gun at them. When he refused and continued pointing a gun at officers, police fired at him, striking him in the chest. Todd was transported to Pocono Medical Center where he was pronounced dead by the Monroe County coroner. Police said no customers or officers were injured. pix11.com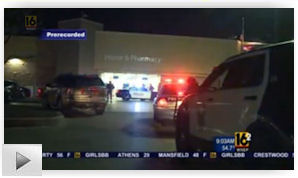 Fridley, MN: Gun discharged inside Target
Police are searching for a man whose gun discharged near the checkout line inside a Super Target store in Fridley Sunday evening. Surveillance video from inside the store apparently shows the gun firing after slipping off a man's waistband near the front of the store, according to Fridley Police Sergeant Ryan George. The bullet bounced off the ground and hit the ceiling dislodging the white panel above the register. Police say luckily no one was hit. kare11.com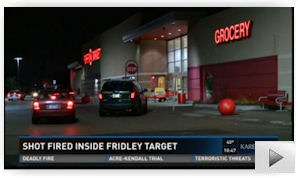 Reported gunshots scare shoppers at Governor's Square
Panicked Christmas shoppers were sent running out of Governor's Square mall on Saturday night after the sounds of gunshots rang out in the shopping center. About 7 p.m., numerous mall-goers made 911 calls reporting a man with a handgun chasing a person into the Dillard's department store. The callers reported about 8-10 shots fired, said Tallahassee Police Department spokesman Officer Cleveland Allen.

At the same time, a Leon County Sheriff's Office deputy working an off-duty detail notified dispatchers that there was a fight in the Dillard's wing of the mall. Allen said deputies detained, but did not arrest, a person for picking up a trash can and throwing it on the floor. Allen said a preliminary investigation found no victims, suspects or evidence a shooting occurred. There were no reported injuries and police do not have a suspect. tallahassee.com

Austin, TX: Metro PCS Burglar taken into custody following a Stand-off with Police
An hours-long standoff between police and a man suspected of attempting to rob a Metro PCS ended at about 11 p.m. Sunday night with police arresting the man and nobody hurt. The man was bald, had a long beard and was shirtless when police took him into custody after he left through the back door. He had knives and a chain as weapons, but apparently no guns. statesman.com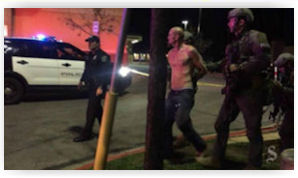 Carlsbad, CA: Dropped cell phone leads to arrest of a $20,000 jewelry thief
A 37-year-old man could face several criminal charges in connection with robbing a jewelry store of $20,000 worth of diamonds on Friday. Clyde Lydelle Anderson, of Orange County, was booked into the Vista jail on one count each of robbery, commercial burglary and grand theft from a person, Lt. Chris Boyd added. Although detectives recovered a diamond display, as of Saturday, the diamonds are still missing, police said. At 1:03 p.m. Friday, Carlsbad officers responded to a report of a robbery at Hendersons Jewelry. The victim told officers that a man robbed him of approximately $20,000 worth of diamond jewelry, no weapon was used during the robbery. Police said the suspect dropped his cell phone and ran from the store with the stolen diamonds. sandiego6.com

Las Cruces, NM: Target Shoplifter Used Stun Gun, Knife to Escape
Las Cruces Police are asking for the public's help in identifying the man suspected of shoplifting from Target, and using a stun gun and knife on a store employee during his escape. Investigators learned that at around 7:30 p.m. Thursday, Dec. 11, loss prevention personnel at Target confronted a man suspected of shoplifting electronics from the store. As loss prevention approached the suspect, the man pulled out a contact stun gun and deployed it on the security officer. The two men engaged in a scuffle near the front of the store before the suspect drew a knife and used it to threaten the employee. The loss prevention employee was not seriously injured during the scuffle. krwg.org

4 Brooklyn men by way of Russia and Kazakhstan charged with skimming ATMs in Skokie, IL

Charlotte, NC: Second arrest made in Arboretum GAP armed robbery

Cedar Falls, IA: Police Officer Assaulted After Theft at Hy Vee

Crestview, FL: Woman thought 'Bub' paid for over $500 in unpaid items in her cart

Columbus, OH: Police seek tips about attempted theft of handbags from Von Maur

Springfield, MA: Man stole $500 in jewelry from Macy's at the Eastfield Mall

Peoples Jewelers in the Aberdeen Mall, Kamloops, BC, CN was the victim of a Diamond Switch, merchandise valued at $6,990

Weisfield Jewelers in the Arrowhead Towne Center, Glendale, AZ was the victim of a Grab & Run, merchandise valued at $1,599


Robberies and Burglaries
● Big 5 Sporting Goods – Phoenix, AZ – Robbery/ bomb threat
● Big Apple – Augusta, GA – Armed Robbery
● Bottlenecks Food – Grand Rapids, MI – Armed Robbery/ clerk shot
● Casey's – Hillsboro, IL - Robbery
● Check 'n Go – Modesto, CA – Armed Robbery
● Circle K – Atlanta, GA – Armed Robbery
● CVS – Chicago, IL – Armed Robbery
● CVS – Shelbyville, IN – Armed Robbery
● CVS – Dunbar, WV – Armed Robbery
● Dollar General – East Chicago, IN – Armed Robbery (2x in week)
● Family Dollar – Rocky Mount, VA – Armed Robbery
● Family Dollar – Shreveport, LA – Armed Robbery
● Family Video – Niagara Falls, NY – Armed Robbery
● H-E-B – Corpus Christi, TX – Armed Robbery
● In and Out Mart – Toledo, OH - Robbery
● Mac's – Ontario, CN – Armed Robbery
● Maramart – Cecil, OH – Armed Robbery
● McDonald's – Springfield, MO – Robbery
● Metro PCS – Austin, TX – Burglary
● Michiana Supply, Benton Twp., IN - Shooting/ Employee killed
● Petco – Peoria, IL – Armed Robbery
● Spirit – Madison, WI – Burglary/ $5k in cigarettes
● Villa Stop – Racine, WI – Armed Robbery
● Village Grocery – Rowan Co, SC: Armed Robbery
● Walgreens – New Orleans, LA – Armed Robbery
● Walgreens – Madison, WI – Armed Robbery


Featured Job Listings
Sponsored by NuTech National
Feature Your Job Here For 30 Days -
70% Aren't On the Boards
NEW TODAY Regional LP Mgr
Tractor Supply Company
Minneapolis, MN
Tractor Supply Company
NEW TODAY Regional LP Mgr
Tractor Supply Company
Omaha, NE
Tractor Supply Company
VP of LP
Mattress Firm
Houston, TX
Mattress Firm
Asset Protection Specialists
Southeastern Grocers
AL, FL, MS
Paris Freeman
Dir Corp. Investigations
US Foods
Chicago, IL
US Foods
Dir LP
Conn's Home Plus
The Woodlands, TX
Conn's Home Plus
Sr. Mgr. Global Corp. Security
Avon
New York, NY
Avon
AVP Mgr of AP Operations
BJ's Wholesale Club
Westborough, MA
BJ's Wholesale Club

Director Store LP
Michaels

Irving, TX
Michaels


Dir LP
Sephora
San Francisco, CA
Sephora
Dir LP
True Religion Brand Jeans
Manhattan Beach, CA
True Religion Brand Jeans
LP Manager
Natural Grocers
Lakewood, CO
Natural Grocers
Sr Mgr Corp Investigations
US Foods
Chicago, IL
US Foods
LP Officer
Bi-Mart Corp.
Yakima, WA
Bi-Mart Corp.
Zone Mgr, LP & Safety
Lumber Liquidators
Pomona, CA
Lumber Liquidators
Zone Mgr, LP & Safety
Lumber Liquidators
Sandston, VA
Lumber Liquidators
Dir Safety & LP
Harbor Freight Tools
Calabasas, CA
Harbor Freight Tools
Director, LP
Save Mart Supermarkets
Modesto, CA
Save Mart Supermarkets
VP AP & Global Facilities
lululemon athletica
Vancouver, BC, Canada
lululemon athletica
Dir AP
99 Cents Only Stores
Commerce, CA
99 Cents Only Stores
LP Dir
BevMo
Concord, CA
BevMo
Dir LP (Western Canada)
Walmart Canada
Calgary, CA
Walmart Canada

Daily Job Alerts


Appearing One Day Only
View our Internet Jobs Archives here
Regional LP Mgr
Amazon
Coppell, TX
Amazon
AP Team Leader
Target
Dubuque, IA
Target
Store AP Mgr
Home Depot
Gardena, CA
Home Depot
District LP Specialist
Smith's Food and Drug
Farmington, NM
Kroger
Dept Mgr LP & Safety
Lowe's
Camden, SC
Lowe's
LP Manager Hrly
Kmart
Sioux City, IA
Sears Holdings Corp
LP Manager Hrly
Kmart
Decatur, AL
Sears Holdings Corp
LP Manager Hrly
Kmart
Sumter, SC
Sears Holdings Corp
LP Manager Hrly
Kmart
Willow Grove, PA
Sears Holdings Corp
AP Mgr in Training
Walmart
Freeport, IL
Wal-Mart
AP Mgr in Training
Walmart
Marshfield, WI
Wal-Mart
AP Mgr in Training
Walmart
Flagstaff, AZ
Wal-Mart
AP Mgr in Training
Walmart
Wahpeton, ND
Wal-Mart
AP Mgr in Training
Walmart
Howell, NJ
Wal-Mart
Regional LP Mgr
Tractor Supply Company
Minneapolis, MN
Tractor Supply Company
Regional LP Mgr
Tractor Supply Company
Omaha, NE
Tractor Supply Company




Home of the Industry's Original
On the Move
Sponsored by Civil Demand Associates



Jeff Buskirk was named Market Asset Protection Manager for Walmart.
Post Your New Job or Promotion!
See all the Industry Movement


Your Career
Sponsor this section of the Daily
7 Important Qualities Your Next Mentor Needs to Have There is a secret to reaching success, and it lies with having a great and admirable mentor. Your mentor can't just be anybody, he or she needs to be able to provide you with the guidance you won't get anywhere else. Here are some qualities you should look for in your mentor. Proven record

'I'm Going to Work For You Someday' - The Five Best Things My Mentors Ever Told Me Words can create such an inspiration inside of us, they have the ability to spur passion and motivation inside every one of us. What wisdom your mentor shares with you is yours to hold onto forever. Here are some words of wisdom from other mentors. Challenge yourself

Last week's most popular articles--

10 Leaders Share the Best Advice They Ever Received Sometimes the best advice we get is just a small tidbit, meant to help motivate us and inspire us to reach success. Here are some of the best pieces of advice that helped get these leaders through challenges they encountered or to help build their careers. "Forget 'having it all'

12 Days of Questions for Optimizing Your Leadership, Honoring Yourself and Crafting a Powerful 2016 Now's the time to really think about what you accomplished this year, who you became and what you want to do in the future. Here are some questions to help guide your goals for next year. Happy reflection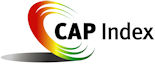 Tip of the Day
Sponsored by Vector Security
The references you use are a reflection of you and those that you select should be well thought out and be able to truly give an accurate picture of your work performance and your accomplishments. The best references come from the Operators you've worked with, who are in actuality your customers. These Operators can add more value in your search process than you think. They too have a network of friends and colleagues in the business that stretch well beyond your normal circle of executives. Obviously the list of references you develop over time requires follow up and contact, so keep tuned in to their movement as well and always be able to find them for they may be the key to your future success in more ways than one.

Just a Thought,
Gus





Upcoming Events
---
Recruiting?
Get your job e-mailed to everyone... everyday
Post on our Featured Jobs Board!
Reach your target audience in 2016 every day!
Request our 2016 Media Kit
update account / change e-mail
unsubscribe FEEDBACK
www.downing-downing.com

Advertise With The D&D Daily




36615 Vine Street, Suite 103
Willoughby, OH 44094
440.942.0671
copyright 2009-2019
all rights reserved globally