The D&D Daily Mobile Edition
December 15,

2014



The LP Industry's #1 News Source - Informing, Educating and Instilling a sense of community


Canadian Push
Sponsored by Vector Security
ORC In Canada Gets National Attention - A First in History
Great Article and Background on The ORC Fight & Effort
Organized Retail Crime taking off in Canada - An estimated $4.67B problem annually - Canada's Federal ORC Legislation in Senate From Toronto's - Toronto Association of Police and Private Security (TAPPS) network to Vancouver's - three-man anti-fencing unit at Vancouver Police Department (VPD) Canada is truly seeing and responding to the increased ORC activity just like their counterparts in the U.S. Over at Mac's Convenience Stores, Sean Spotrun, manager of security and loss prevention for this 560 store chain has seen his share of ORC and recently helped bust a ring that was operating in the Great Toronto Area (GTA) that has also hit Winners.

They work off the highways. They're very transient. They will jump from place to place, from province to province, wherever they feel they can get the biggest bang for their buck," says Sportun. According to a social media campaign last year, consumers paid 20 per cent more for goods as a result of retail theft.

"Things have changed immensely. The organized piece wasn't as big ten years ago. It was prevalent in the U.S., but it was not as big an issue for us. We would have opportunistic theft, now we're dealing with very organized gangs. These guys steal $10,000 to $20,000 a day or more," says Don Berezowski, divisional vice-president, loss prevention and safety for Sears Canada. "We're talking a small percentage of the population here, but they do a lot of damage," says Berezowski.

What we are seeing is more sophistication, more organization," says Toronto Police Services Superintendent Douglas Quan. We can have the same suspect working in Toronto and they show up in Calgary the next week doing the same thing. They're mobile. With rental cars and mobile phones and fraudulent identification and credit cards, it gets multi-layered. It is advancing. They are becoming more sophisticated with each year."

In Toronto, the stolen goods are sold at pop-up events, warehouse sales, flea markets and low-income malls in neighborhoods where people are so busy trying to make ends meet, they won't ask too many questions if the price is low, Quan says. Stolen goods may also show up mixed among legitimate goods at convenience stores and discount stores owned by unscrupulous vendors.

Police and loss prevention experts in Toronto, Vancouver and Calgary are finding innovative ways to crack down on organized retail crime.

In Toronto last year, a joint investigation by loss-prevention officers from Aritzia, the Gap, Mexx and Toronto Police resulted in three arrests in connection with an elaborate and organized shoplifting ring targeting mall stores. Nearly $390,000 in clothing had been stolen and $90,000 in personal items, including shampoo and hand cream, for a grand total of nearly half a million dollars. The stolen goods were allegedly being sold from a semi-detached home in the Jane and Wilson area.

The three-man anti-fencing unit at Vancouver Police Department (VPD) has taken down 53 fencing operations in three years, shutting down underground stores where goods from Aritzia, Costco, the Gap, Holt Renfrew and Sport Chek, among others, were being sold at half price. Fencing organizations often rely on the homeless and addicts to steal for them.

One small business owner in Surrey was able to collect $80,000 worth of pharmaceuticals in two months, buying as much over-the-counter medication, perfume and makeup as he could get from addicts and the homeless. The team has seized $1.7-million in clothing. They have had significant success working with the city to obtain business license suspensions, with more than 20 businesses losing their license for weeks or forever.

Many retailers are victimized every single day, multiple times a day, sometimes in one store, sometimes across different stores in the chain.

Part of the problem is that retail theft is viewed as a low-risk, high-reward crime. The penalties are minimal. Sportun says that even people who offend multiple times are only held for a couple of days before they are out again. He would like to see stiffer penalties. He says criminals know they won't face serious jail time for stealing from a retailer, so they stick to it.

Berezowski of Sears sits on the private-sector liaison committee for the Canadian Association of Chiefs of Police. He believes that the growth of organized retail crime in Canada is due in part to the fact that police have more resources to fight drug and gun crimes than they do retail theft. Also, penalties for retail theft are low and the merchandise is quickly converted into cash, especially now, through online sales.

Why now? In the U.S., legislation has been brought in targeting organized retail crime with tougher penalties. We haven't gotten to that point yet," says Berezowski.

There is clearly an issue with the prosecution of what may be, in some people's opinion, a victimless crime," says Stephen O'Keefe, vice-president, operations, for the Retail Council of Canada and a former retail loss prevention executive at Walmart Canada.

The RCC put a case for longer sentences to the federal minister of justice a few years ago, pointing out that no tax is being paid on any of the stolen merchandise, said O'Keefe.

The problem is that most police departments can't afford to assign resources to the investigation of retail crimes, or actively maintain systems like TAPPS or Retail C.O.P. in Calgary.

A bill before the senate would give more flexibility to retail loss prevention officers to share information for the purpose of protecting people against crime.

"The sentencing guidelines are a moot point if you can't get someone convicted for organized retail crime activity," said O'Keefe.

For now, the job is in the hands of a growing cadre of loss prevention professionals, working with police. "These organized crime rings aren't getting scared. It will continue to grow until we are no longer the path of least resistance," says Berezowski. Editor's Note: This is the first time we've seen such an article published in Canada and ORC has obviously become as big of a problem north of the border as it has in the U.S. We'd like to compliment all the teams and these leaders in this article for the work they're doing and for getting the press to cover it and give it such national attention. Good Luck to all the teams in Canada! thestar.com

News Brief
Sponsored by WG Security Products, Inc.
Nike's Espionage - The Story Gets Worse - As Reported Last Week in the Daily on December 10 - A must Read for Every LP Executive that thinks 'Loss' is a four walled problem

Spying, subterfuge and stolen 'treasure': Inside Nike and Adidas' World War Shoe The massive heist from the world's biggest sportswear firm was, as Nike attorneys allege, an inside job. Faking a broken laptop, one of the sneaker giant's top directors is said to have met secretly with an interloper to copy some of what a Nike lawsuit this week called the firm's "most important and highly confidential" intelligence. Days later, the director and two other elite designers defected to the firm's bitter rival, allegedly scrubbing e-mails and text messages that, attorneys said, hid "evidence of their betrayals." The claims of stealth and subterfuge have reignited Nike's decades-long sneaker war with Adidas, the German-based shoe titan and Nike's chief competitor. But they have also cast a spotlight on the high-stakes palace intrigue hidden beneath the world's fiercely competitive, multibillion-dollar sneaker and sportswear empire. In its 50-page legal complaint, Nike accuses the designers - Denis Dekovic, Marc Dolce and Mark Miner - of breaching their contracts, stealing trade secrets, and making off with what lawyers called "a treasure trove of Nike product designs, research information and business plans." The lawsuit alleges a staggering breach. The designers, attorneys said, fled with thousands of documents outlining Nike's long-term business strategy, unreleased shoe and uniform designs, and even details of "highly confidential and proprietary virtual footwear product design and computer simulation testing methodology." The designers' desertion of Nike was seen as a key victory for Adidas. Nike accused Dekovic of "duping" the company into paying more than $50,000 to relocate his family to Italy this summer, just weeks after the company says he began conspiring to defect. Nike lawyers also allege Dekovic "gloated to his co-conspirators" that Italy would make Nike's non-compete deal harder to enforce. washingtonpost.com

CEO of now defunct UK retailer JJB Sports sentenced to four yrs. prison for $1.5M fraud - Pocketed Supplier's Cash Payments The former chief executive of failed retailer JJB Sports, once a British household name, was sentenced to four years in prison on Monday for a £1 million fraud. The SFO said David Ball and David Barrington, beneficial owners of Fashion and Sport Ltd, a supplier to JJB, were also each sentenced to 18 months in prison for two offences of attempting to pervert the course of justice. The five-year investigation centred on Ronnie's failure to declare three cash payments made from the JJB suppliers in 2007 and 2008 as well as attempts to destroy evidence and mislead the SFO. The SFO is bringing a separate case against JJB's former chairman David Jones and his son Stuart, who was head of marketing. irishtimes.com

Last week payment terminals stopped working at various retailers - blank screens - Expired security certificate Their LCD displays showing blank screens instead of numbers and letters. Puzzled merchants began to worry that this was perhaps part of some sophisticated hacker attack on their cash registers. It turns out that the incident was indeed security-related, but for once it had nothing to do with cyber thieves. On Dec. 7, 2014, certain older model payment terminals made by Hypercom stopped working due to the expiration of a cryptographic certificate used in the devices, according to Scottsdale, Ariz.-based Equinox Payments, the company that owns the Hypercom brand. The security mechanism was triggered by the rollover of the date and not by any attack on or breach of the terminal. "The certificate was created in 2004 with a 10 year expiry date." "Many of these terminals have been successfully updated in the field," Taylor said. "Unfortunately, a subset of them can't be fixed in the field which means they'll need to be sent to our repair facility. krebsonsecurity.com

Police contain unruly Air Jordan shoppers at Houston-area malls - Foot Locker did not open due to incident Police were called to quell unruly crowds after hundreds converged outside several Houston-area malls early Sunday morning in hopes of getting a ticket to buy pricey Nike Air Jordan sneakers being released next weekend. Chaos reached a crescendo when a rock shattered a glass entrance door at the Willowbrook Mall and a teenage girl was zapped with a Taser outside The Woodlands Mall. Montgomery County Sheriff's spokesman Phil Fitzgerald confirmed a deputy had fired an electric jolt from his Taser during crowd control operations, but said he could not provide any further details because any use of force by an officer must be investigated. Foot Locker, which had been promoting the release of the Air Jordan 11 Retro 'Legend Blue,' did not open Sunday after the incident, and nobody from the store could be reached for comment. Houston Police officer Tim Norris said over 1,000 people mobbed Willowbrook mall for one of those tickets which resulted in an emergency 'citywide assist' call that sent some 50 officers rushing there in the thick fog early Sunday morning. Glass in west entrance door to this mall was shattered. Rowdy crowds were also reported at Deerbrook Mall in Humble and Memorial City Mall in Houston, this news account said. chron.com

"Game Changer" decision - All Merchants in Minnesota can be sued by banks for breaches & MUST heed security alerts In what some security experts are calling a "game changer," a Minnesota federal court held Target liable earlier this month for data breach losses because the company had ignored its own security alerts. Target is based in Minnesota, but the Minnesota Plastic Card Security Act, which specifically allows banks that issue payment cards to sue breaching merchants, also covers any company that does business in that state, according to Karl Belgum, an attorney with Nixon Peabody LLP. The decision does not involve a financial penalty against Target, but it does allow the case to move forward to the next step. Now, financial institutions that say they have spent billions of dollars issuing replacement cards can now proceed with a negligence class action lawsuit against Target. Although the third-party hackers' activities caused harm, Target played a key role in allowing the harm to occur," Judge Paul Magnuson said in his ruling. "Indeed, Plaintiffs' allegation that Target purposely disabled one of the security features that would have prevented the harm is itself sufficient to plead a direct negligence case." These decisions will make an impact long term. csoonline.com

Don't buy into the hype - EMV is not a security "catch-all" President Obama's BuySecure Initiative sets the U.S. Government on track to adopt chip and PIN payment security, parallels - and seeks to encourage - a commercial industry shift toward EMV card technology. EMV is a great way to combat counterfeit cards at the point of sale (POS), but it does nothing to prevent the types of breaches seen in recent news headlines. While EMV limits the exposure of merchant payment transactions to fraud and misuse, it does not protect cardholder information that under EMV is still transmitted in the clear during the transaction. EMV should be viewed as part of an overall security portfolio for protecting all aspects of card transactions. Many payment processors and retailers are moving to adopt sophisticated encryption and tokenization to secure cardholder information, from insertion of the card, to the processing host, and back to the POS device. The most secure payment transaction possible today is one that combines three technologies: EMV, data encryption and tokenization. chainstoreage.com

Top 5 Holiday LP Tips - from Robert Moraca, VP of LP, NRF It's the time for holiday cheer again! In the spirit of making it a prosperous season for consumers and retailers alike, retailers should work just as hard keeping the profit from each sale as they do making that sale. Loss prevention is the avoidance of a loss: Every dollar lost could have been a dollar of profit. Factually speaking, crime rates for property crimes, burglary and theft including shoplifting increase dramatically during the holiday season - some major U.S. cities have reported a 45 percent increase. Protect your customers, colleagues, brand and reputation this season using these tips. First, start with your most coveted asset, your people: Ensure that they are well-trained and equipped to deal with increased customer volume levels. Secondly, encourage your loss prevention professionals to be more omnipresent in stores and on the sales floor. Third, utilize technology to your advantage. Fourth, reduce the reward for opportunistic criminals to conduct "snatch and grab" register theft by practicing good cash control. Last but not least, make sure your own mobile and online shopping experience is safe. nrf.com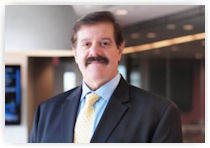 EBay Inc. may eliminate thousands jobs early next year - due to separating PayPal The cuts are expected to primarily affect workers in eBay's core marketplace division. One said eBay has discussed trimming at least 3,000 jobs, or 10% of its total workforce. marketwatch.com

Beware retailers, fake gift cards flooding Northland, Duluth, MN A majority of these fake gift cards are "Vanilla" and "Green Dot" brands. Suspects are actually taking inactivated gift cards, and somehow transferring legit credit/debit card data onto the magnetic strips of the gift cards. The credit/debit card data has been stolen. northlandsnewscenter.com

Two Police Officers Beaten by Protestors on Brooklyn Bridge late Saturday

Thousands March in Washington to Protest Police Violence

25,000 March in New York to Protest Police Violence

PetSmart being sold to investor group for $8.7B

Retailers upset with "harmful" NLRB unionization ruling

Amazon Workers Strike in Germany as Christmas Orders Peak

Toys 'R' Us 'layaway angels' pay thousands for others' gifts

Portland, OR Postal workers protest at Staples store

Last week's most popular news article --

'Hired Guns' Armed guards lack training and oversight -- with deadly consequences - CNN's Anderson Cooper Scathing Report - Year Long Investigation Armed security guards, on patrol at all hours throughout the United States, have lax training standards and haphazard oversight. While a manicurist in California must complete 400 hours of training to be licensed, an armed guard gets authorized after 54 hours, including just 14 hours of firearms training. In 15 states, no firearms training is required at all. A yearlong investigation by CNN and The Center for Investigative Reporting found there are no federal training standards for armed guards and no national database of how many shoot or misuse their guns. The backgrounds of those allowed to work in armed security are also varied. cnn.com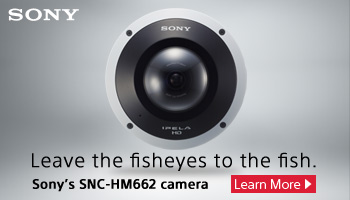 All the news - One place - One Source - One Time
The D&D Daily respects your time
& doesn't filter retail's reality
Report Your News!
(content subject to approval)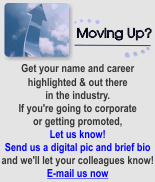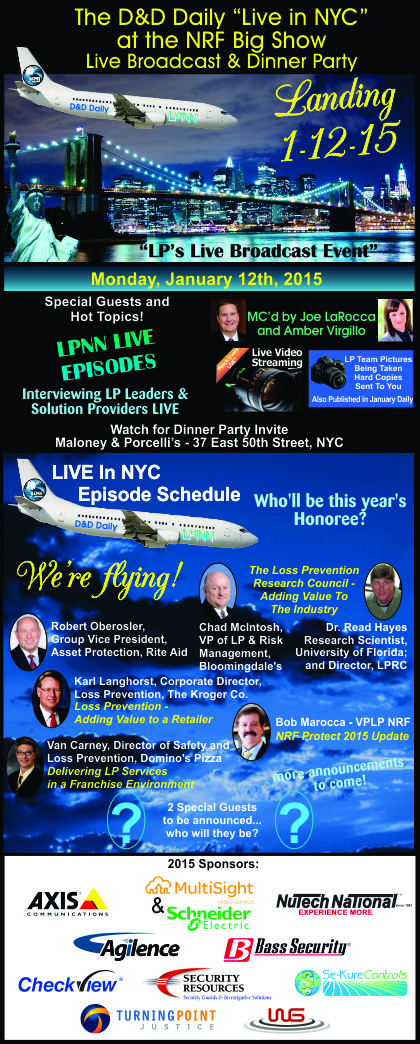 Loss Prevention News Network

The NRF's LP Legislative Committee, a National Update

Jeff Fulmer & Jon Gold


Jeff Fulmer, VP of LP for Barnes & Noble and Chair of the NRF's Legislative Committee, and Jon Gold, VP, Supply Chain & Customs Policy at the NRF, provide a national update on the NRF's legislative efforts, including where federal ORC legislation stands and what retailers and LP professionals can do to aid the legislative effort. Jeff and Jon also talk about where the retail industry is going when it comes to cybersecurity and privacy, two hot-button issues also being looked at in Congress right now.
---
In this LPNN Quick Take, hear from Joe LaRocca, Greg DeTardo, President at NuTech National, and Kathy Grannis, Senior Director, Media Relations at the NRF. Kathy talks about some of the highlights from the NRF's ORC survey. While Greg discusses what's new with NuTech and where they are headed. They also discuss the opportunity as an industry for developing partnerships with retailers and law enforcement to combat ORC.




Joan Manson

Sponsored By:


Bass Security





Sponsored By:



Keith White & Michael Nelson

Sponsored By:


Dan Faketty and Professor Bob Hanson

Sponsored By:


The NRF's LP Legislative Committee, a National Update





Jeff Fulmer & Jon Gold


Sponsored By:


Preparing - Training - Responding to the Active Shooter





Rich Mellor


Sponsored By:

Cyber Security's Increasing Impact on Retail & the Role of Loss Prevention

Tom Litchford
Sponsored By:

Stan Welch, VP of LP, JCPenney



Sponsored By:



In case you missed it ...
Click here to view all the episodes from
"Live in Ft. Lauderdale at the NRF LP Show."

Solution Providers, have a video or commercial you want to publish? Contact us.


New Group LP Selfie
Keep Them Coming!!!!!!!

2014 Group LP Selfie Review Continues Tomorrow

2015's Get LP Social to Include
Vendor Group Selfies



Burlington Stores LP Team from Territory 4 - Region 16 - Dallas, Ft. Worth

"Loss Prevention and Law Enforcement - Building Partnerships"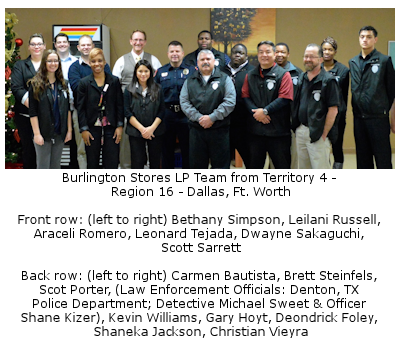 View all the selfies here!

Three 2014 Group Selfie LP Teams to win Pizza Parties!
Drawing at our Live in NYC at the NRF Big Show, January 12th.
Make sure you're watching!

Press Releases



University of Florida Develops Techniques to
Quell Rampant Shoplifting

GAINESVILLE, Fla., Dec. 12, 2014 US retailers report collectively losing over $45 billion in merchandise annually, with over $10 billion of that per year to shoplifting. December is a peak loss month. To help combat these problems, over 40 major retail chains formed a specialized research council to facilitate the use of science to curtail theft and violence. As part of this effort, a specialized University of Florida research team interviews offenders, analyzes large datasets, and conducts field experiments to adapt and devise new crime control methods and technologies.

The team, headed by University of Florida research criminologist Dr. Read Hayes, works with retail asset protection executives and security technology engineers in fully-operating stores and their parking lots to create or calibrate existing crime control countermeasures. Much of this critical work centers on adjusting evolving analytical and deterrent measures designed to affect would-be offender decisions to reduce crime attempts and resulting injuries and losses. "Our work combines rapidly developing technologies and the psychology of decision-making to better prevent crime attempts," says Dr. Hayes.

Retail company executives engage with the UF team via working groups that focus in specialized areas including video solutions, product protection, supply chain protection, and organized retail crime control to develop and rigorously test existing and emerging crime control methods. Current crime prevention efforts include improving loss control from fitting and restrooms, better protecting electronics and health and beauty care products, affecting large organized theft and fraud syndicates, countering robbery and parking lot crime.

Participating retailers aim to better serve their customers through collaboration and science-driven innovation of crime and loss control measures with the University of Florida and the Loss Prevention Research Council, both located in Gainesville, FL where numerous retail chains work with the UF team on innovation. These over 40 progressive retailers include Bloomingdales, Lowe's, Target, CVS, Pep Boys, Big Lots, Best Buy, T-Mobile, Office Depot, Kay Jewelers, dressbarn, eBay, The Home Depot, Walgreens, Kroger, Walmart, Rite Aid, Toys R Us, Sears/Kmart, Publix Super Markets, AutoZone, and Verizon.

For more information please contact:

Read Hayes, PhD
Research Scientist, University of Florida
Director, Loss Prevention Research Council
3324 W. University Ave., Ste. 351
Gainesville, FL 32607
321-303-6193


e-commerce

Sponsored by The Zellman Group
Giving consumers the power to negotiate can transform e-commerce E-commerce has changed the way consumers purchase products, but until very recently, the basic structure of the transaction and sale itself hadn't evolved much: People browse for products they want, compare prices across sites, maybe submit a code for a discount coupon if they have one and make a purchase. But a recent development points to a big change on the horizon for ecommerce, and the symptom is the massive sales growth achieved by major retailers who have embraced the new model. The new model is already being used today by top retailers like Sears. It bridges the gap between online and physical interactions, empowers consumers to take a more active role in transactions, leverages psychological principles to optimize sales and the user experience and revolutionizes the concept of discounts. The new model offers consumers a novel choice: the opportunity to negotiate with a leading retailer. retailingtoday.com

Bitcoin Wallet Security Issues Creates More Controversy Trouble began recently when the firm's product lead got in a online verbal Reddit fight with Coinbase engineer, CoinDesk reported. Blockchain's wallet was also recently pulled from Bitcoin.org due to security issues that impacted hundreds of users. "The company found itself publicly promising to reimburse customers after a random number generator flaw that led to hundreds of addresses being compromised. Further, unsubstantiated online reports suggested that bitcoins had been stolen as a result of the issue," according to the article. Blockchain was required to disclose the security issues on its blog on Reddit, where the company admitted "our development team inadvertently affected a part of our software that ensures private keys are generated in a strong and secure manner." The mistake made it easier for attackers to retrieve the private addressed used to hold bitcoin. But the company claims addresses, wallets and transactions created via the Blockchain.info iOS and Android apps, and the Chrome extension are not affected. pymnts.com

Human error is the reason for data breaches increase

PayPal Pushes Password-less Payments

Krispy Kreme Launches Into Mobile Payments

"Fraud is not a person - it is a dynamic grouping of statistics that deviate from the norm."
Stuart B. Levine, CFI, CFCI
CEO, The Zellman Group & Zellman Fraudnet

ORC News
Sponsored by Security Resources
Four fencing operations busted for selling stolen property from Kroger in Delhi Township, Ohio A six month investigation led Delhi Township police to arrest the suspects who each face one count of receiving stolen property. Over the course of the investigation, four different stores were identified as willing to buy stolen merchandise. The investigation began after an arrest for shoplifting at the Kroger store in Delhi. The stores purchased stolen items at a greatly discounted price and then re-sold the items to the public at regular price. local12.com

ORC Duo may be part of East Coast Ring - Hits Hollister store at WestGate Mall in Spartanburg, SC, last week The Spartanburg Police Department on Friday released video surveillance footage from the shoplifting incident to the public in an attempt to identify those responsible. In the surveillance footage from inside Hollister, two individuals are seen entering the store and placing stacks of shirts into bags before walking out. Stephanie Hunt, district manager for asset protection, said the two are likely part of an organized retail crime ring that operates throughout the East Coast. Hunt met with police officers after reporting the incident. She said those involved in the ring are difficult to identify and arrest since they do not stay in one jurisdiction. The same group is likely responsible for shoplifting from the store about two years ago, she said. We haven't been able to identify whether this crew is selling at flea markets or if they are traveling, or hitting the entire coastline," Hunt said. groupstate.com


9 Charged With Stealing $21K in Retail Theft Ring in Chicago The offenders would arrive at various retail stores in vans, pull out bags and then fill the bags with merchandise. All nine offenders were charged with felony counts of theft. nbcchicago.com
US Attorney: 15 years for pair found with credit card lab - 97,000 cards - $500,000 in jewelry & gift cards found U.S. Attorney Sally Quillian Yates says Clayton County police found the lab containing card presses, computers, printers and stacks of blank or partially completed credit cards while responding to a home invasion call in December of 2011. Prosecutors say the lab had more than 97,000 credit and debit card account numbers, plus cash, jewelry and gift cards worth over $500,000. Authorities say 48-year-old Paul Black and 48-year-old Ednecdia Sutina Johnson pleaded guilty in March for possession of counterfeit cards, device-making equipment, false identifications and equipment to make documents. wsbtv.com

2 of 5 suspects wanted in 'organized retail thefts' Two of five suspects remain at large in what police are calling "organized retail thefts." Police say the men "brazenly" entered businesses throughout Bakersfield, intimidated store employees and took what they wanted. The thefts have occurred over a matter of months. Three suspects have been arrested on suspicion of grand theft, robbery, shoplifting and participation in a criminal street gang. They are Thomas Sherman, 27, Charles Fomby, 18, and Thomas Gonzalez, 22. The two outstanding suspects are 23-year-old Matthew Propps and 21-year-old Desmond Dillard. Arrest warrants have been issued. bakersfieldnow.com
3 arrested in Johnson City, TN stealing $1,700 of merchandise from JC Penney Three Erwin residents are charged with stealing more than $1,700 worth of merchandise from a Johnson City store. Johnson City Police were called to JCPenney Saturday. The store's loss prevention team stopped Terry Shelton and Amanda Engle, who were found to have stolen items. After talking with them, officers and the loss prevention team also located Melissa Ballard in their vehicle. Police said Ballard was trying to hide stolen items in the vehicle. During their investigation, police found 42 items, which totaled $1,759. wcyb.com

Thieves hit North Fresno, CA clothing store 4 times in 3 weeks An employee at a North Fresno clothing store was assaulted during a recent robbery that was caught on camera, and it's not the first time the business has been targeted by thieves. Envy Fine Clothing has only been open for three weeks, and they've had four different incidents of theft. One of those crimes even turned into a felony robbery case. Sabrina Lopez, who is seen on surveillance video wearing a white shirt, says she was the only sales associate working last Saturday when two women in their 20s came into Envy Fine Clothing. Right on camera, one of the women is seen bolting for the door with hundreds of dollars in designer jeans just moments before Lopez says the two suspects attacked her outside. abc30.com

Thieves steal toys from Salvation Army storage unit in Port Angeles, CA just before distribution Thieves cleared out a Salvation Army storage unit containing toys that were going to be distributed to children this week. Bicycles, electronics, video games, backpacks, movies and other items were taken. According to Port Angeles deputy police chief Brian Smith, two men were seen leaving the storage unit near East Front Street and North Race Street sometime Sunday morning. Smith said that officers are still investigating what exactly happened. Investigators believe the thieves made more than one trip to the unit to steal the toys. q13fox.com

Walmart Associate stops $1,000 toy thief in Rochester, NH; Suspect still on loose

Rome GA Woman accused of helping steal phones from Metro PCS

10 iPhones stolen in burglary in Wichita

Orem, Utah couple arrested after $1,000 Target shopping spree on stolen credit card
Do you have an ORC case to share?
Share your ORC news and help the industry grow

Retail Crime News

Sponsored by NuTech National
Officer Involved Shooting at Cabela's in Bowling Green, KY An Officer involved shooting in Bowling Green has state police investigating. The incident happened at Cabela's Sporting Goods Store just before 8:00 a.m. Sunday when officers were called to the store for a reported shoplifter. Employees saw Elliott Cummings put a gun in his pants and go to the restroom. When police arrived, Cummings tried to run and that's when Officer Clifton Phelps opened fire. Cummings has been taken to a hospital in Nashville, TN for non life threatening injuries. lex17.com

Robber attacks at Knife-point at American Eagle in the Oakdale Mall, Johnson City, NY The Johnson City Police Department responded to the Oakdale Mall on Sunday night for a reported robbery. According to Broome County emergency dispatch reports, it happened around 11:10 p.m. Reports said a man left a package at the back door of the American Eagle store and rang the doorbell. When an employee answered, the man displayed a knife, shoved the employee inside the store, zip-tied the person's wrists and led them to the cash register. According to reports, police were looking for a man, at least 6' tall, 180 pounds with a medium build. He is in his late 20's, early 30's. He was also described as wearing a black mask, black gloves, heather gray hoodie and dirty gray sneakers. Reports said he took off in an unknown direction with a large amount of money. wbng.com
Heltonville, IN Man Arrested for Walmart Arson 23-year-old Dustin Taylor was arrested after he was caught setting a fire at Walmart Saturday. He is also a suspect in setting a fire at Dunhams Friday afternoon. According to Bedford Police Chief Dennis Parsley, officers arrested Taylor Saturday after they caught him starting a fire in a restroom at the back of the Walmart store early Saturday morning. "The store's manager, armed with fire extinguishers, doused the flames but not before the store was filled with smoke setting off the store's sprinkler system," Parsley says. The Bedford Fire Department was alerted and spent hours ventilating the building. wbiw.com

Target Identity theft victims face months of hassle As soon as Mark Kim found out his personal information was compromised in a data breach at Target last year, the 36-year-old tech worker signed up for the retailer's free credit monitoring offer so he would be notified if someone used his identity to commit fraud. Someone did. The first monitoring report showed crooks opened accounts in his name at Macy's and Kohl's department stores, where they racked up more than $7,000 in charges. "My heart basically sank," he said. Over the next seven months the New York City resident spent hours on the phone, most of a day in a police station filing a report, and countless time sending documents to banks and credit reporting agencies to clear his credit history. syracuse.com

Guitar Center Smash and grab burglary suspect arrested in Taylorsville, UT A man was arrested after he used his vehicle to enter and burglarize two businesses early Sunday morning. Around 2:21 a.m., police responded to an alarm at Guitar Center where the man had pulled the doors and a security gate off the building using a chain that he connected to his Chevy Tahoe. The man was leaving the store carrying a number of guitars when he noticed an officer, dropped the guitars and got into his Tahoe, which he had left running. When the officer told the man to exit his vehicle, the man reversed in the direction of the officer and nearly ran him over. An officer arriving on the scene chased the man through the business complex. As the pursuit continued the officer spun the man's vehicle out and its engine died. ksl.com

Third time The Exchange store robbed in Pittsburgh area Pittsburgh police have been trying to determine whether a robbery at a story that sells used compact discs and DVDs is related to two other recent robberies at the chain's stores in the suburbs. The latest robbery at The Exchange occurred about 4 p.m. Saturday in the city's Squirrel Hill neighborhood. The chain's Monroeville location was robbed last month and on Dec. 2 a clerk was shot by a man who robbed a store in Ross Township. On Saturday, a customer tells police the suspect pushed him out of the way before threatening a clerk with a gun before stuffing money into a plastic bag. wtrf.com

Stolen tractor trailer found at I-78 rest stop in Lehigh County, PA A stolen tractor trailer worth $60,000 was found Sunday at an Interstate 78 rest stop in Lehigh County, according to Pennsylvania state police. Police said the thief had the truck in the parking lot of the I-78 Stop and Go Weisenberg Twp. at 10 a.m. Sunday. The truck belongs to Western Express in Nazareth and was reported stolen from a Comfort Inn in Northampton County. lehighvalleylive.com

UK: Emerald ring worth $14,000 'swallowed by thief' A suspected conman has been arrested after allegedly swallowing a stolen diamond ring worth $14,000. Rayhanur Choudhury is said to have distracted staff at a jewelry shop in Brighton before consuming the chunky 18-carat white gold emerald cut ring. Police are now waiting for the jewel to pass through the 22-year-old's system. Choudhury, from Newhaven, in East Sussex, has been charged with theft and remains in custody. A police spokeswoman said: "The process is to wait for the ring to pass through the system. "An X-ray has not revealed the ring, but the prison are aware." telegraph.co.uk

Gig Harbor, WA Police Officer dragged by car during Target arrest

Chicago Woman stole from Walgreens, struck Loss Prevention with her car

72 percent of UK retailers not 'Cyber Secure' in lead up to Christmas

South Carolina remains a top exporter of stolen guns

Guitar Center Smash and grab burglary suspect arrested in Taylorsville, UT

2 arrested in Toronto's Yonge Street and Steeles area after alleged knifepoint robbery

Juvenile hit by car during shoplifting chase from Walmart in Quincy, IL



Robberies and Burglaries
● AMSCOT - Orlando, FL - Armed Robbery - victim killed
● Boost Mobile - Elkhart, IN - Armed Robbery
● Cellular - Phoenix, AZ - Armed Robbery - female clerk shot
● CVS - Jacksonville, FL - Armed Robbery
● Dollar General - Amarillo, TX - Armed Robbery
● Dollar Store - Chattanooga, TN - Armed Robbery - 2 arrested
● Family Dollar - St Helena, SC - Armed Robbery
● Family Dollar - Fulton, MO - Armed Robbery
● Family Dollar - West Deptford, NJ - Armed Robbery
● Family Dollar - Lafayette, LA - Armed Robbery
● General Army Navy Outdoor - Taylorsville, UT - Burglary
● Getty Mart - Virginia Beach, VA - Armed Robbery
● Kenton's - Hamilton, OH - Armed Robbery - clerk shot
● Little Caesars - Carroll Twp, PA - Armed Robbery
● Military Gun Supply - Fort Worth, TX - Armed Robbery - Clerk killed
● One Market- Corpus Christi, TX - Armed Robbery
● Rite Aid - Camden, NJ - Armed Robbery
● Rite Aid - Bucksport, ME - Armed Robbery
● Rite Aid - Glen Burnie, MD - Armed Robbery
● Subway - Chattanooga, TN - Armed Robbery - connected to Dollar Store
● Valero - Spartanburg, SC - Armed Robbery
● Wild Side - Amarillo, TX - Armed Robbery
● Wireless 66 - St Louis, MO - Burglary - store front smashed
● Wireless Lifestyle - Wichita, KS - Burglary
● 7-Eleven - West Valley City, UT - Armed Robbery
● Zip Trip - Missoula, MT - Armed Robbery



Vendor Spotlight

How much would it cost your organization to Rekey a Grand Master or Master Key at your Corporate Facilities if it was lost or stolen?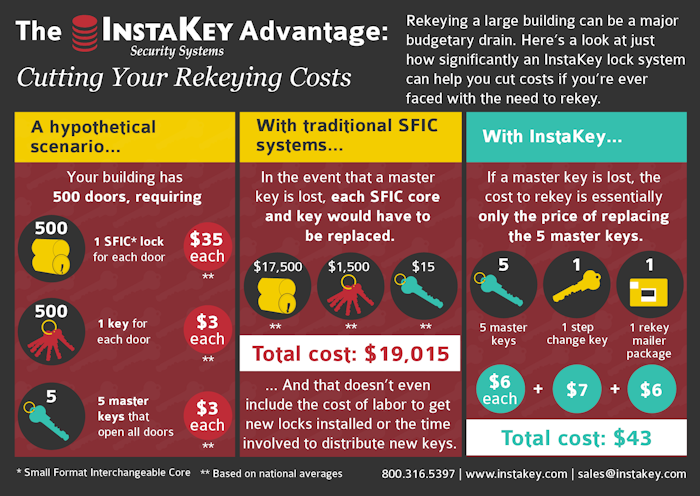 Featured Job Listings
Sponsored by Cam Connections
Feature Your Job Here For 30 Days -
70% Aren't On the Boards
VP of Sales
Checkview
Chanhassen, MN
Checkview
Sr. Director, Field LP
Ross Stores
Dublin, CA
Ross Stores
Director of LP
Tourneau
New York, NY
LinkedIn
LP Manager
Disney
Anaheim, CA
Disney
Market AP Specialist
REI
Bay Area, CA
REI
National Account Executive
Checkview
Northeast Region
Checkview
National Account Executive
Checkview
United States
Checkview
Corporate Investigator
Confidential
San Francisco Bay, CA
Confidential
National Account Manager
Vector Security, Inc
TBD
Vector Security, Inc
AP Agent
Ralph Lauren
Sunrise, FL
Ralph Lauren
LP Agent
JONS Markets
Los Angeles, CA
JONS Markets
National Account Mgr
Confidential
Northeast
Downing & Downing

Limited Time Only - Post Your Multi-Unit LP jobs for FREE - Learn More Here

Daily Job Alerts


Sponsored by Cam Connections
Appearing One Day Only
View our Internet Jobs Archives here
LP Manager
Bloomingdale's
Chicago, IL
Bloomingdale's
Regional AP Manager
Dollar Tree
Chesapeake, VA
Dollar Tree
Field AP Specialist
Dollar Tree
Jamaica, NY
Dollar Tree
LP Specialist
Kroger
Katy, TX
Kroger
LP Intern
Loves
Oklahoma City, OK
Loves
AP Manager
Sam's Club
Warren, OH
Wal-Mart
AP Manager in Training
Walmart
Pembroke, NC
Wal-Mart
AP Manager in Training
Walmart
Columbus, TX
Wal-Mart
AP Manager in Training
Walmart
Carson City, NV
Wal-Mart
AP Manager in Training
Walmart
Ridgeland, MS
Wal-Mart
AP Manager in Training
Walmart
Maryville, TN
Wal-Mart
AP Manager in Training
Walmart
Hudson Oaks, TX
Wal-Mart
AP Manager in Training
Walmart
Westwood, KS
Wal-Mart
AP Manager in Training
Walmart
Alice, TX
Wal-Mart
AP Manager in Training
Walmart
Corpus Christi, TX
Wal-Mart
AP Manager in Training
Walmart
Flagstaff, AZ
Wal-Mart
LP Manager Hrly
Sears
Middletown, NJ
Sears Holdings Corp
LP Manager
Kmart
Bear, DE
Sears Holdings Corp
LP Manager
Kmart
Pasadena, MD
Sears Holdings Corp
LP Manager Hrly
Kmart
Vero Beach, FL
Sears Holdings Corp
LP Manager Hrly
Sears
Jonesboro, AR
Sears Holdings Corp
LP Manager Hrly
Sears
Clarksville, TN
Sears Holdings Corp
AP Team Leader
Target
Toledo, OH
Target
AP Team Leader
Target
Decatur, AL
Target
ETL Assets Protection
Target
Windsor, CT
Target
Market LP Manager
Shoe Carnival
New Orleans, LA
Shoe Carnival



Home of the Industry's Original
On the Move

Jason Vennettilli was named Executive Team Leader - Assets Protection for Target.
Art Mercer was promoted to Regional Manager, Training and Investigations for Sears Holdings Management Corp.
Post Your New Job or Promotion!
See all the Industry Movement


Your Career
Sponsor this section of the Daily
Why Everyone Hates Performance Reviews And How to Fix Them Mention a performance review and what reaction do you get from your employees? While they may groan and get nervous, performance reviews are still used because they can help managers motivate their staff towards their goals and improve their skills.
Use these tips to turn performance reviews into a helpful experience. Give a shout out

Why You Should Ask More Than Just Your Boss for An Annual Performance Review While the performance review usually occurs at work, you can get constructive feedback from anyone! Knowing what people really think is a powerful tool for success both in your personal and professional life. Take it with a grain of salt
Last week's most popular articles--


10 Steps Towards a Better, More Productive You in 2015 With the new year, comes the chance to better ourselves and grow as a person. Start your new year off right with writing down the goals you want to accomplish and use these tips to help you achieve them. Small gestures matter
The One Personality Trait You Need for Success Toughness plays a critical role in whether or not someone will be successful. According to Paul Stoltz, Ph.D., there's one quality that will increase your odds of getting promotions and can determine if you'll complete your goals. Ask yourself and your team these questions to see if you've got it. GRIT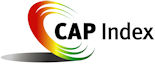 Tip of the Day
Sponsored by Vector Security
Passion is probably the one trait all employers look for in every search and in every candidate. It's also the one ingredient that's hard to manufacture and almost impossible to fake. Certainly, energy level has a lot to do with it and virtually everyone can pick it up a notch when they need to. But passion is something that's deep and something money can't buy and quite frankly it's worth it's weight in gold because passion motivates people and it's what separates the good from the great. If you've got passion, let it show and, if you don't, try to go find it because every employer wants it.

Just a Thought,
Gus







Upcoming Events
---
Recruiting?
Get your job e-mailed to everyone... everyday
Post on ourFeatured Jobs Board!
Reach your target audience in 2015 every day!
Request our 2015 Media Kit
update account / change e-mail
unsubscribe FEEDBACK
www.downing-downing.com

Advertise With The D&D Daily




36615 Vine Street, Suite 103
Willoughby, OH 44094
440.942.0671
copyright 2009-2019
all rights reserved globally