The D&D Daily Mobile Edition
December 21,

2015



The LP Industry's #1 News Source - Informing, Educating and Instilling a sense of community



Moving Up
Sponsored by Stanley Security
See all "Moving Ups" Here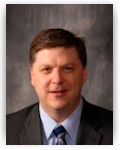 Mike Rackley was promoted to Sr. Director Global Loss Prevention & Compliance for Nike. Mike was previously the Global Director of Loss Prevention for the retailer since 2013. Mike has also held other security and asset protection positions such as Chief Security Officer for Apollo Group, Director of Global Security, Sr. Group Mgr - Crisis Management & Corporate Security and Group AP Team Leader for Target. He earned his Bachelors of Science in Business Management from the University of Phoenix, and got his Executive MBA from St. Thomas School of Business. Congratulations Mike!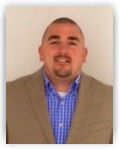 Vincent Sonner was named Senior Manager GISAT Associate Vetting for Walmart. Vincent was previously the Project Manager - Asset Protection Strategy for Sam's Club and has been with the retailer since 2011 when he started as a General Manager in Training. He was also a Store Operations Manager, Market AP Manager and a Logistics Division LP Manager for Walmart. Congratulations Vincent!


2015's GLPS's - Group LP Selfie's
Your Team - Your Pride - Our Industry
One Team at a Time

Dressbarn's AP Team taken during their last department meeting in Mahwah NJ.

"Inspiring Women to Look and Feel Beautiful by Building an Empowered Safer Experience with Integrity "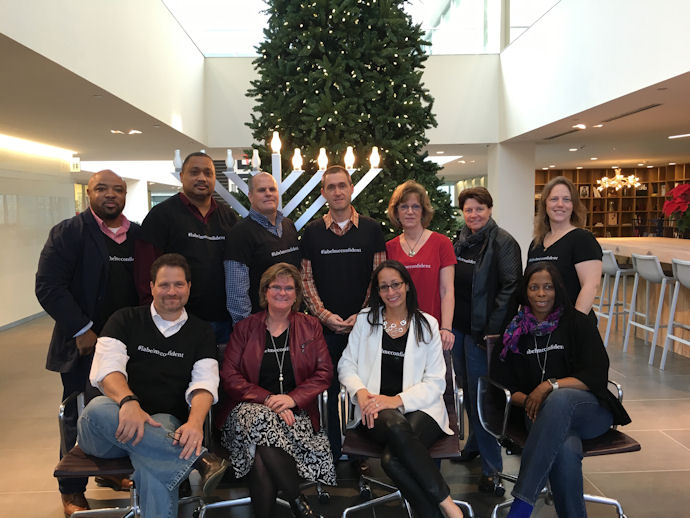 Pictured back row from left to right: Solomon Mayo, Jr. – Regional Asset Protection Leader, Reginald Berrouet – Asset Protection Specialist, Michael Peteja – Regional Asset Protection Leader, Korey Smith – Director Asset Protection, Judi Dejoie – Senior Manager Asset Protection, Karen Clark – Regional Asset Protection Leader, Laurie Peer – Asset Protection Coordination Specialist.

Front Row: Brian Bazer – AVP Asset Protection & Risk Management, Christie Delaney – Regional Asset Protection Leader, Michelle Benjamin – Manager of Analytics , Katie Wade – Regional Asset Protection Leader.

Not pictured: Shawn Dempsey – Manager Asset Protection & Physical Security, Samuel McLean – Asset Protection Specialist, Donny DePaola, Asset Protection Specialist.

News Brief
Sponsored by WG Security Products, Inc.
"Take the Gunman Out"
Active-shooter training for office workers used to be about hiding. Not anymore.
If you can't run - Go After the Predator
In a recent active shooter training exercise, a day after San Bernardino, a SWAT team officer in Washington began instructing trainees in an office building to go after the predator and not "cowering behind a desk or hiding in the corner."

From Silicon Valley tech companies to Northern Virginia credit unions, this new approach to the threat of active shooters is gaining ground.

Spooked by a year of high-profile rampages, hundreds of companies and organizations like NeighborWorks are racing to train their workers how to react to a shooter in their workplaces. And after decades of telling employees to lock down and shelter in place, they are teaching them to fight back if evacuating is not an option.

The idea: Work as a team to disrupt and confuse shooters, opening up a split second to take them down.

The paradigm shift in response - from passive to active - has been endorsed and promoted by the Department of Homeland Security. Last month, it recommended that federal workplaces adopt the training program "Run, Hide, Fight," which it helped develop. D.C. Police Chief Cathy L. Lanier used the same phrase on a recent episode of "60 Minutes."

Your options are run, hide or fight," Lanier said last month. "I always say, if you can get out, getting out's your first option, your best option. If you're in a position to try and take the gunman down, to take the gunman out, it's the best option for saving lives before police can get there."

Gun rights proponents have a much different view of what works. They say that if more law-abiding citizens were armed, more mass shootings could be prevented. But most employers ban guns from the workplace, even in states that embrace concealed-carry permits.

For many people, the idea of confronting a mass shooter is new and totally startling. But Lanier and security professionals say they are pushing that response for a couple of reasons. For one, it works. An FBI study of active shooter events from 2000 to 2013 found that 13 percent of the incidents were stopped "after unarmed citizens safely and successfully restrained the shooter." The other reason: With most shooting rampages ending before police arrive, what other option is there? washingtonpost.com

Active Shooters: DHS Says Take Them Down - Police Chief Says Take Them Out
Impacting the retail employee population of America
A legal quandary for retail
If in fact the Department of Homeland Security is now endorsing the practice of "taking down" the active shooters if given the chance as a last resort, and police departments are training employees on how to do just that, how does that impact the retail employee populations across the U.S.?

Short term and long term this could be a huge problem. Both from the human life perspective and legal perspective.

Now we have DHS actually recommending proactive self-defense, violence, and actually attacking a person, while the retail industry teaches and practices absolute safety, non-violent no-touch policies that go in direct contradiction to this new approach. This could be a game changer. Especially considering one incident where a human life is lost as a result of a retail policy that caused the employee to fear for their job over fearing for their life.

Then we have the hesitation issue, where an employee hesitates that one split second, remembering the company no-touch policy, and either loses their life or someone else's.

Certainly this new approach will save lives but at the end of the day it's also going to change the store level mentality and it opens the door to all sorts of scenarios, from concealed carry to realistic toy guns being pulled out in a store and people "taking down" the individual. Claiming they wanted to prevent a mass shooting.

The fact is the U.S. government is now saying "take them down" and the public should and will respond. The issue will be the retail employee who does it and the response on the part of the retailer.

Obviously a change the retail industry needs to discuss. Just a thought.

"The Coming Storm"
FBI Releases New Training Video for Law Enforcement on Active Shooters
7 Year Study - 1 in 2 LE Officers Confronting Shooter Gets Shot & Killed
The agency began distributing its new short film "The Coming Storm" in October to partners around the country and anticipates that it will reach around two million first responders and law enforcement officials within its first year of circulation.

The goal of the video is to provide agencies with a thorough rundown of procedures to be undertaken by first responders if such an incident were to occur within their jurisdictions. And thanks to motion pictures, FBI officials are confident that this approach is more beneficial to its audience than a standard hours long classroom session. In addition to the short film's circulation within the U.S. law enforcement community, FBI is also sharing the video with officials at colleges and universities throughout the country.

It is an effort that has been more than two years in the making, having been commissioned by the agency in the wake of the devastating attack at Sandy Hook Elementary School in Connecticut.

There were 160 active shooter incidents in the U.S. between 2000 and 2013, according to the latest data from FBI. Those events, in total, claimed the lives of 486 individuals and wounded 557 more. That's 1,043 shot over 13 years with 80 people getting shot every year.

What officials found prior to the creation of this video is that there was no solid way to disseminate lessons learned from these incidents to law enforcement agencies across the country. The hope amongst federal officials is that "The Coming Storm" will institutionalize active shooter after action reports.

When we put the baseline together, one of the things that was surprising was we discovered in the first seven years of the study there were 6.4 incidents a year," said Schweit. "In the seven years at the end of the study there were 16.4 incidents a year, which means more than one a month."

Editor's Note: The retail LP industry should see this video. Possibly the trade associations could arrange for it to be shown at a conference in a very professional but yet relaxed atmosphere foxnews.com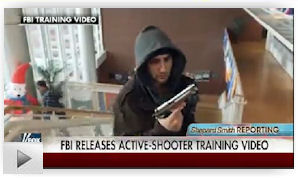 Training the Public
Active Shooter Training Moves Beyond Police
Hundreds Turned Away at 2nd Public Active Shooter Training Seminar in Marietta, GA
Certainly we've seen a significant increase in Active Shooter training for Police throughout the nation, especially over the last few months. But now we're seeing public seminars on how to survive a mass shooting pop up around the country. With two being given within two weeks in Marietta, Georgia.

Police had to turn away around 200 people for the first seminar, because there wasn't enough space. This time Marietta police packed an auditorium with almost 900 seats. Police say they're also offer this active shooter training to local businesses that have big offices and a lot of employees. wsbtv.com

US Security Companies See Uptick In Demand After Mass Shootings
In the wake of the mass shooting in San Bernardino, California, large and small U.S. security companies are experiencing a grim -- but lucrative -- reality: When shots are fired, demand for their services jumps. In general, the $171 billion global security industry has thrived since 9/11 amid concerns about global terrorism and unrest in the Middle East. Since then, the industry has expanded at a rate of between 7 and 12 percent each year.

Mass shootings do generate a brief period of heightened demand for nearby security companies. The impacts of mass shootings tend to be geographically concentrated. But while many security companies do see a surge in demand after a mass shooting, the interest is often short-lived.

Securitas hired more than 2,000 extra security guards to keep watch over sites in Europe following the Paris attacks Nov. 13.

Industry experts say they have generally seen more demand for services as the American public becomes more aware of the rise in mass shootings. ibtimes.com

Lessons on Building High Performing Teams from former LP Exec & now CEO - Marvin Ellison
JCP names new CIO with Target background - Ellison's 3rd Top Hire
2 From Target & 1 From Home Depot - Ellison's Former Employers
Coming from Target and Home Depot, two very strong retailers, Marvin Ellison has reached back to both of those retailers to hire his first top three executives. With their new CIO having spent 10 years with Target, and with the recently announced leaders of e-commerce and Supply Chain coming from HD and Target themselves as well. Marvin is staffing his top team with individuals where he knows exactly what they delivered and produced and exactly how they did it. It's called reducing your risk and maximizing your success. Smart move and should be a lesson for everyone in how to reduce your risk in staffing your top spots. However, the existence on non-competes could impact the process. chainstoreage.com

TRAFFICKING IN ILLICIT TOBACCO PRODUCTS IS A GROWING THREAT TO NATIONAL SECURITY
According to The Global Illicit Trade in Tobacco: A Threat to National Security, this low-risk, high-reward, often transnational criminal activity is a lucrative crime for some terrorist groups and a potential revenue source to finance acts of terror. It also provides funding for other criminal activities—including money laundering and trafficking in humans, weapons, drugs, antiquities, diamonds, and counterfeit goods—and it can encourage organized criminal enterprises, terrorist organizations, and other threat networks to work together.

Cigarettes are one of the most smuggled 'legal' products in the world, and cigarette smuggling is a form of transnational organized crime (TOC). For decades, cigarette smuggling has been a sizeable and dependable revenue stream for organized crime.

The illicit trade in tobacco publication was released last week during a meeting of the Interagency Working Group to Combat Illicit Tobacco, an entity created earlier this year to address the rise of illicit tobacco as a major international criminal threat. fbi.gov


Quarterly Same Store Sales Results
Neiman Marcus Group Q1 comp's down 5.6% with sales down 1.8%


Last week's most popular news article --

Sephora Says Palmer Reifler Is Liable For Shoplifting Suit
Sephora slapped Palmer Reifler & Associates PA with a lawsuit Tuesday in California federal court demanding reimbursement for a proposed class action arising out of the firm's agreement to represent the cosmetics retailer in pursuing damages for shoplifting. Sephora USA Inc. said it hired Palmer Reifler to pursue damages and civil penalties for theft offenses such as shoplifting and that their agreement requires the firm to indemnify Sephora for any suits arising from its negligence or improper conduct.

But when Sephora was hit with a lawsuit last year in California state court that the retailer said was based entirely on allegations of Palmer Reifler's misconduct, the firm refused to pay up. "Sephora has incurred substantial expense as the result of a claim directly arising from the alleged improper conduct of PRA. Despite proper and timely demand, PRA has refused to honor its indemnity obligation, and is therefore in breach of contract," Sephora alleged. law360.com



The Secure Stores Forum- A new Approach - A new Model - Responses From 1st Forum Last Feb. Were Strong
Focused entirely on highly interactive vendor engagement with product and service presentations, this two day forum delivered strong results this past February. With a number of senior Loss Prevention executives coming away in strong support. This product and service driven, intimate and relaxed forum, allowed the retail senior executives the ability to focus on exactly what they wanted to see and meet with those providers delivering it to the market.

With a smaller more targeted group focused specifically on select vendors it increases your ability to learn more and see more in a shorter period of time. This is all about LP products and services, without the educational sessions and team development responsibilities of the industry's primary and critical trade show conferences. Certainly not competing with that arena, this forum separates itself and delivers a unique and streamlined opportunity to dive deep into product development and offerings while also enabling the senior leaders to network and see their colleagues.

In a time when we're relying more and more on technology and product development this type of specialized function may be another vehicle senior leaders need in their arsenal. As time and labor becomes more challenging and technology continues to evolve at the pace it is, this type of function becomes even more critical for the senior leader to stay up to date and leverage their time efficiently. With a broad array of solution providers you can basically cover your entire spectrum of needs in a very focused, absolutely professional, but yet relaxed atmosphere.

With last years seniors supporting the model it may be a function you want to consider.

The Secure Stores Forum – February 21-23, 2016 (800) 746-9646 -
The Event on Retail Security & Loss Prevention
Eden Roc Miami Beach, February 21-23, 2016
All the News - One Place - One Source - One Time
The D&D Daily respects your time
& doesn't filter retail's reality

Report Your News!
(content subject to approval)



Obama Signs Cyberthreat Information Sharing Bill
Legislation Requires Scrubbing of PII Before It's Shared. President Obama has signed legislation to incentivize businesses to share cyberthreat information with the federal government.

Passage of CISA is seen as a victory for big business and a defeat for privacy and civil liberties advocates. Business groups generally supported the legislation. "This legislation is our best chance yet to help address this economic and national security priority in a meaningful way and help prevent further attacks," says U.S. Chamber of Commerce President Thomas Donohue.

At CISA's core are provisions designed to get businesses to voluntarily share cyberthreat information with the government. The main incentive is furnishing businesses with liability protections from lawsuits when they share cyberthreat information, such as malicious code, suspected reconnaissance, security vulnerabilities and anomalous activities, and identify signatures and techniques that could pose harm to an IT system. The new law also will provide antitrust exemption for sharing threat data among businesses.

The liability protections alone won't get many businesses to share threat information. "A bill is not going to prompt an organization to change," says Chris Pierson, chief security officer at invoicing and payments provider Viewpost. "What it will do is help the internal teams that want to share have better ammunition for their legal counterparts and compliance people to understand that sharing of threat data and indicators is being done in a coordinated fashion. The true win here will be the communication around what to share, how to share and the business benefit for companies that share."

CISA designates the Department of Homeland Security to act as the cyberthreat information-sharing hub between government and business.

One provision of the law will require DHS to establish an automated system to share cyberthreat information in real time with other government agencies. The law also will allow the president, after notifying Congress, to set up a second information-sharing center if needed.

CISA will require the removal of personally identifiable information from data before it is shared. However, the vagueness of the law's language could result in "more private information [being] shared than the privacy community would prefer." govinfosecurity.com

Cybersecurity bill approved, but what does it accomplish?
It may have been easy for Congress on Friday to approve the Cybersecurity Information Sharing Act (CISA), despite past controversy around it.

This bill does not hike federal spending or impose sweeping regulatory rules. Its main feature is something many firms will be happy to get: liability protection if they share information with the government about cyberthreats and attacks.

CISA was slipped into the keep-the-government running $1.1 trillion spending bill. It was approved just before lawmakers took their holiday recess. The cybersecurity provisions of the bill itself are expected to cost the government about $20 million over a four-year period.

Lawmakers are betting that the measure will improve security, but the legislation's effectiveness will ultimately be settled by the attackers who breach corporate systems. Alan Paller, director of research at SANS institute, said the bill won't accomplish "a thing" in terms of improving information security, or reducing vulnerabilities.

But Avivah Litan, an analyst at Gartner, said the bill will matter. Because of legal issues, a malware attack discovered by one firm wasn't necessarily shared, and this sharing of information is critical. "Now you know exactly what the attack looks like" as result of information sharing, said Litan. "The bad guys use the same attack in multiple places."

The government will be required to create a portal for information sharing. It limits the government use of threat information to cybersecurity purposes, which includes threats to minors and countering cyber-related crimes. cio.com

Safeway says skimming involved 'isolated incidents'
Safeway said Thursday it uncovered evidence earlier this year of credit-card skimming at locations in Northern California and Colorado during its own routine inspections — what it called isolated incidents.
"Like all responsible business owners, our store teams routinely inspect all point-of-sale devices," Teena Massingill, director of corporate affairs, told SN in a statement. She said Safeway discovered two skimmers in Northern California in September and three in Colorado in November, "and the impact was limited. No skimmers have been discovered since that time."

When Safeway's store teams find "evidence of criminal activity like this, we have been able to pinpoint with surveillance video when the [skimming] devices were installed and how many transactions were processed," Massingill noted.

"We immediately followed the proper protocol of contacting law enforcement and the banks that service the few cards that were used on those pin pads." supermarketnews.com

Phishing Emails Hook Most Employees within a Day
Organizations have just hours to stop targeted attacks during their first stages, after new research revealed almost 90% of users open phishing emails on the day they are sent. Some 87% opened the phishing email on the day it was sent, while most responded in the morning. In addition, two-thirds (67%) of those who open a phishing email are likely to make the same mistake again. The peak average response rate came on a Wednesday, while 8 am was the most popular time by far for opening a phishing email. The most effective way to elicit a response to an unsolicited email was with a business comms-themed message. infosecurity-magazine.com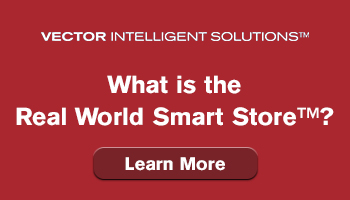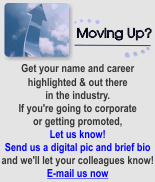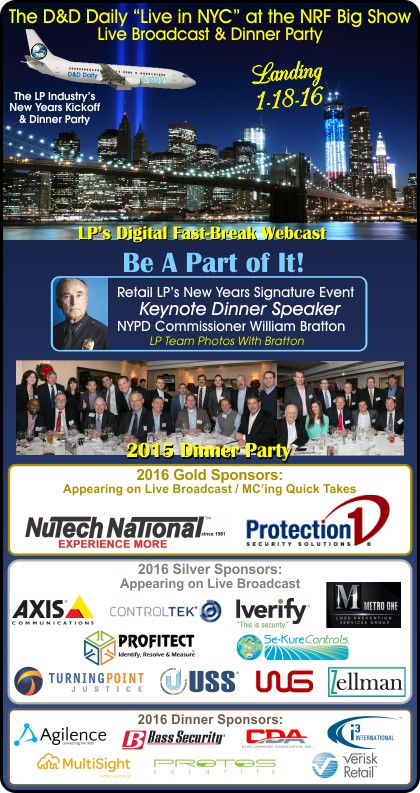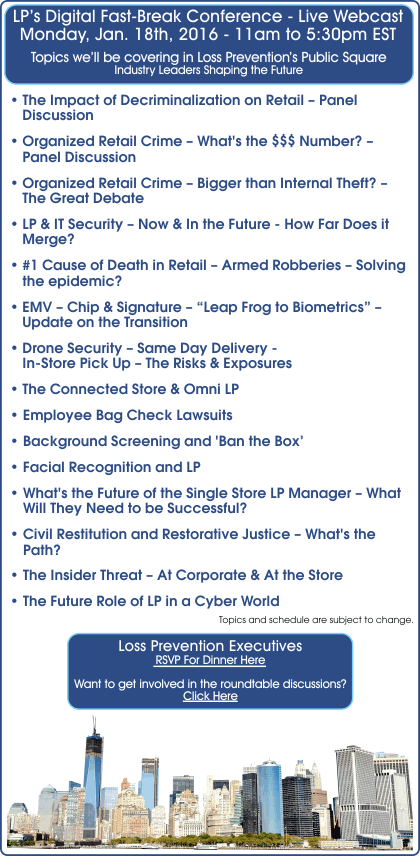 New York Metro ORC Alliance
NYC's New ORC Effort
The Start Up - The Vision - The Team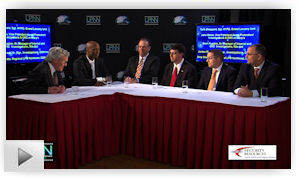 Learn about the New York Metro Organized Retail Crime Alliance from some of the key members who helped launch this key public-private partnership in September 2014 - Tarik Sheppard, Sgt. NYPD, Grand Larceny Unit; John Matas, VP Asset Protection/ Investigations & ORC, Macy's; Sean Huggins, Sr. Manager of Internal and ORC Investigations, Rite Aid; Jordan Rivchun, Sr. Regional LPM, DSW Inc.; and Chip Chiappetta, Regional LPM Northeast, DSW Inc. Hear why the NYPD got involved, what makes ORC in NYC unique, what the most prevalent ORC crimes are, and how the effort to establish a National ORCA is finally coming along.
---
In this LPNN Quick Take, Amber Virgillo chats with Nicholas Khalil, CEO, Checkview. With a customer-first approach built on honesty and integrity, learn why the industry is starting to take notice of Checkview - starting with their satisfied customers.
Solution Providers, have a video or commercial you want to publish? Contact us.


e-commerce

Sponsored by The Zellman Group
Alibaba hires a former Apple investigator to fight counterfeit goods
The ex-computer crimes expert from the Department of Justice, Matthew Bassiur, will be Alibaba's head of global intellectual property enforcement. Alibaba Group Holding Ltd. named Matthew Bassiur, who helped Apple Inc. root out fake iPhones and investigate copyright infringement, to lead international efforts to rid its e-commerce platforms of counterfeit goods.

Bassiur, a former Pfizer Inc. vice president and computer crimes prosecutor at the U.S. Department of Justice, will oversee intellectual property protection at Alibaba from New York and work with global brands to fight infringement starting January, the company said in an emailed statement. internetretailer.com

FedEx CEO Calls Out Retailers for Bad Shipping Habits
FedEx which described the holiday season as the busiest in its history, is calling out online retailers who are jamming up the works. A portion of the e-commerce industry continues to use oversized boxes that create shipping delays. The people that have the real problem in the e-commerce business, by and large, are those that view the transportation companies as some sort of utility or a vendor, and they make some really, really bad decisions. foxbusiness.com

HCE: Proving its worth for security
In November 2013, Google Android started supporting HCE in its KitKat 4.4 mobile operating system. As we're well aware by now, HCE enables NFC applications on Android devices to emulate smart cards and financial institutions to host payment accounts in a virtual cloud. The second, and more important, milestone occurred four months later when both Visa and MasterCard announced support for cloud-based mobile payments at the annual World Mobile Congress. Up to that point, HCE faced skepticism from the industry because its technology bypasses the secure element embedded in mobile phone SIM cards. Banks hesitated to explore HCE at first based on security concerns. But that is no longer the case as financial institutions such as Capital One, RBC and others have integrated payments into their Android mobile banking apps using HCE. While no security model is foolproof, HCE has proven its worth as a secure method for storing sensitive card data. mobilepaymentstoday.com

Another billion-dollar day for online retailers

Online shoppers are likely to shell out $1.35 billion on Free Shipping Day

50% Consumers To Use Wearables For M-Payment: Gartner
"Fraud is not a person - it is a dynamic grouping of statistics that deviate from the norm."
Stuart B. Levine, CFI, CFCI
CEO, The Zellman Group & Zelligent


ORC News
Sponsored by NEDAP
Do you have an ORC case to share?
Share your ORC news and help the industry grow


Retail Crime News

Sponsored by Security Resources
Madison, WI: Police still searching for East Towne Mall shooting suspect, more than 30 witnesses interviewed
Madison police are still searching for the man who fired a gun inside a crowded mall Saturday afternoon. They say at least one shot was fired inside East Towne Mall after a large fight broke out between a group of 10 to15 people. They have interviewed more than 30 witnesses and are hoping to interview even more in the coming days. The victim was shot in the leg, but police say his injuries aren't serious. Officials say a mall employee was also grazed by a bullet, but wasn't seriously hurt. Police say more than 50 officers played a part in this incident. Many were called to the scene to help evacuate shoppers. Other officers were called in on their days off to begin the investigation. Evan Flood witnessed the shooting. He was doing a little holiday shopping when he stepped out of a store and suddenly saw a large group of young men fighting. "About 15 people or so, real heated argument. About seven or eight on each side. I could tell the fight was going to break out. A couple of real big punches were thrown. A couple of people fell to the ground. It wasn't three or four seconds into that fight that the gun went off." Flood says he and several other shoppers ran for cover and hid in nearby stores. He says police arrived a few minutes later and started to evacuate shoppers. The mall reopened around 6:30 p.m. Saturday. The next morning everything was back to normal. Mall managers tell 27 News some shoppers dropped their personal belongings to seek shelter during the shooting. Mall personnel collected those bags and purses and say all items were returned to their owners as of 11:00 a.m. Sunday. wkow.com
Washington, DC: Man fired warning shot at driver taking too long to exit Pentagon City Mall lot
A man enraged by delays from a person struggling to use a credit card while exiting a garage at Pentagon City Mall on Friday fired a gun shot into the air before the car he was in sped off, leading to a police pursuit into the District, according to police in Arlington County. One of two occupants of the car threw a gun out the window during the chase, according to police who said they found the weapon near the George Washington Parkway at I-395. Both men were arrested at the Third Street tunnel near Massachusetts Avenue, forcing police to close the northbound lanes of the highway that cuts through the heart of the District, disrupting the Friday evening rush hour. washingtonpost.com


Rutland Town, VT: Police investigate bizarre drive-by shooting in Vermont shopping mall
A Pennsylvania man has turned himself into police following a bizarre drive-by shooting that injured a 45-year-old woman in a shopping mall. Michael Filinuk III, 33, of Mountain Top, Pennsylvania is being charged with aggravated assault with a deadly weapon. He is being held on $50,000 bail and is to be arraigned on Monday in Rutland Superior Court, Vermont State Police said. The victim, who lives in Rutland, was leaving the Green Mountain Shopping Plaza at about 8:19 p.m., Saturday, when she was shot in the arm by a passing motorist. She returned to a store where employees and emergency medical personnel helped her, police said. The woman was treated at the Rutland Regional Medical Center and released. About 10 minutes after the shooting, Filinuk walked into the Rutland Police Department and confessed to the crime. masslive.com

Jersey City, NJ: Owner of Top Plus clothing store found fatally shot inside store
Police are searching for a killer after a store owner was fatally shot during a robbery in Jersey City. 64-year-old Byungeun Lee, owner of "Top Plus" on Bergen Avenue, had gunshot wounds to his upper body. Police are still trying to piece together evidence from the shooting, and are not sure how many robbers were involved. On Saturday night, police and crime scene investigators were outside the "Top Plus" clothing store in on Bergen Avenue, trying to piece together evidence from the shooting. Neighbors say the owner was a hardworking family man, who worked to support his wife and daughter. abc7ny.com

Knoxville, TN: Academy Sports Shoplifter shot and killed after running over Deputies
Authorities said a shoplifting suspect was fatally shot Friday night by a Tennessee sheriff's deputy. Knoxville police spokesman Darrell DeBusk said the deputies from the Knox County Sheriff's Office were treated for nonlife-threatening injuries. DeBusk said the deputies saw the suspect shoplifting at a West Knoxville sporting goods store and pursued him into the parking lot. DeBusk said the suspect hit both deputies with his car. One of the deputies opened fire. The suspect crashed into parked vehicles and died at the scene. wjhl.com

Santa Ana, CA: Fight Among Youths at Mall Prompts False Reports of Shooting, frantic customers scramble
A fight among six youths in which garbage cans were thrown at a Santa Ana mall Friday night prompted false reports of a shooting, police said. Officers responded just after 8 p.m. to the Westfield Main Place mall at 2800 N. Main St., but found no victims and no evidence of a shooting, Santa Ana police Sgt. David Lima said. nbclosangeles.com

Stockton, CA: Brawl Breaks Out at Victoria's Secret in Weberstown Mall
Police think alcohol was to blame for a shopper's outburst at a Stockton Mall. The incident happened Thursday inside the Victoria's Secret store at Weberstown Mall. Numerous shoppers had their cameras rolling when the woman got into a fight with security. In the videos, a woman can be seen fighting with another woman. Officers believe the woman who started the tussle was intoxicated at the time. She was later arrested and is now facing charges of drunk in public. Her identity has not been released. cbslocal.com
Plainfield, IN: Additional threats made against Plainfield mall
Police say a second round of online threats has been made against a suburban Indianapolis mall that was evacuated two days ago. Plainfield Police Capt. Jared McKee said in a statement that authorities learned of the latest threats to the Shops at Perry Crossing and other Plainfield retailers Sunday evening. On Friday, shoppers at the mall were evacuated after Facebook postings threatened violence there. Authorities said the Facebook postings appeared to have come from the same person who made threats that earlier in the week prompted schools to cancel classes. washingtontimes.com

Port St Lucie, FL: Bomb squad called to Landings at Tradition after a suspicious objects found outside TJ Maxx; Stores, roads reopen after investigation
A bomb squad was called to the Landings at Tradition in Port St. Lucie after two store security devices were found in the grass Sunday, authorities said. After X-ray and remote inspection of the suspicious objects, bomb squad technicians determined the devices had been removed from merchandise and thrown in the grass outside a TJ Maxx department store. The security devices were turned over to Port St. Lucie police for further investigation. The stores and roads at the Landings at Tradition were reopened. wpbf.com
Smyrna, TN: Masked Armed Robber hit Publix; 2nd suspect on phone with Customer Service
The incident happened around 4:50 p.m. Friday when the suspect entered the store and waited for his accomplice to call the customer service desk. When the employee answered the call, the accomplice said the suspect was armed and demanded the employee give him all the money from the cash drawers. Authorities said the clerk complied, and as the suspect left the store, a customer attempted to stop him. newschannel5.com
Alleged shoplifter jumps from Dayton Mall escalator
A brother and sister were charged with theft at the Dayton Mall Saturday night after a man trying to flee police and store security jumped from an escalator. Marcel Wallace, 21, was taken to the hospital on a backboard and in a neck brace after his plunge from the escalator. Police said Wallace was conscious and talking after the incident. Wallace and his sister, Jessica Wallace, were both charged with theft. Police said that Jessica Wallace worked as a cashier at the Macy's, Marcel Wallace got in his sister's line so the three coats valued at $620 instead rang up as $26. When store security tried to stop him, he fled and tried to go down an up escalator. He jumped from the escalator after an officer got on it. Jessica Wallace was arrested at the scene. whio.com

Buckhead, GA: Thieves had store Under Surveillance; Smash and Grab the moment the employee left the store
Employees of the Atlier Boutique clothing store on Piedmont Road in Buckhead had started taking turns spending the night to guard the store against break-ins and thefts. They thought 24-hour surveillance would keep the smash-and-grab thieves away -- and for a time it was working -- but the moment that the surveillance stopped, the thieves struck. Early Friday morning, the employee who was on overnight duty left to take a break and get something to eat. It was at that moment the thieves smashed through the front glass, stripped the racks bare, and vanished. "It seems like they have been watching us," said Kayla Stewart, one of the store's employees. She said everyone at the store was trying to be proactive because of all the recent retail smash-and-grabs. 11alive.com

Arizona expanding surveillance after five skimmers found on gas pumps in Phoenix

Sanford, NC: $100,000 worth of Pandora jewelry stolen from Kathryn's Hallmark and Fiona's Jewelry

Zales Outlet in the Brazos Town Center, Rosenberg, TX was the victim of an Armed Robbery Friday evening; two Armed men were able to get away with over $250,000 in merchandise

Piercing Pagoda in the Newburgh Mall, Newburgh, NY was the victim of a Grab & Run Friday evening, merchandise valued at nearly $1,000

Karats Jewelers in Overland Park, KS was the victim of a Burglary early Saturday morning - this is the 2nd Burglary in the last 2 months

Gaithersburg, MD: Woman stabbed in robbery attempt outside Lake Forest Mall

Jacksonville, FL: Deputies find meth lab in car while arresting Wal-Mart shoplifter


Robberies and Burglaries
● All Pets Center – Grand Junction, CO – Burglary
● Alvin's Pharmacy – Teaneck,NJ – Armed Robbery
● C-Store – Hyde Park, NY – Armed Robbery
● Check Cashiers – Atlanta, GA – Armed Robbery
● Chesapeake Guns – Stevensville, MD - Burglary
● City Food – Dallas, TX – Armed Robbery
● Cricket Wireless – Asheboro, NC - Armed Robbery
● CVS – Suffolk Co, NY - Robbery
● Dollar General – Wichita, KS – Armed Robbery
● Dollar General – Muskogee, OK – Armed Robbery
● Dollar General – Jacksonville, FL – Armed Robbery
● Dollar General – Laurel, MD – Armed Robbery
● Family Dollar – Dayton, OH – Armed Robbery
● Farm Store – Miami, Fl – Shooting
● G&J Market – East Price Hill, OH – Armed Robbery / suspect shot by clerk
● KFC – Harrison Twp, OH – Armed Robbery
● Liquor Bank – Fresno, CA – Armed Robbery/ 2hr. standoff
● Magnolia Discount Gas – New Orleans, LA - Armed Robbery
● Mobile – Branford, CT – Armed Robbery
● Phillip 66 – Indianapolis, IN – Armed Robbery/ Clerk shot, injured
● ROCS – Berkeley, WV – Armed Robbery
● Shell – Monroe, WA – Burglary / cigarettes
● Top Plus – Jersey City, NJ – Armed Robbery / Owner shot and killed
● Valero – Hartford, CT – Armed Robbery
● Village Pantry – Lafayette, IN - Robbery
● Verizon – Petaluma, CA – Robbery
● Walgreens – Raleigh, NC – Armed Robbery
● Wendy's – Salisbury, MD – Armed Robbery


Featured Job Listings
Sponsored by NuTech National
Feature Your Job Here For 30 Days -
70% Aren't On the Boards
Regional LP Mgr
Tractor Supply Company
Minneapolis, MN
Tractor Supply Company
Regional LP Mgr
Tractor Supply Company
Omaha, NE
Tractor Supply Company
VP of LP
Mattress Firm
Houston, TX
Mattress Firm
Asset Protection Specialists
Southeastern Grocers
AL, FL, MS
Paris Freeman
Dir Corp. Investigations
US Foods
Chicago, IL
US Foods
Dir LP
Conn's Home Plus
The Woodlands, TX
Conn's Home Plus
Sr. Mgr. Global Corp. Security
Avon
New York, NY
Avon
AVP Mgr of AP Operations
BJ's Wholesale Club
Westborough, MA
BJ's Wholesale Club

Director Store LP
Michaels

Irving, TX
Michaels


Dir LP
Sephora
San Francisco, CA
Sephora
Dir LP
True Religion Brand Jeans
Manhattan Beach, CA
True Religion Brand Jeans
LP Manager
Natural Grocers
Lakewood, CO
Natural Grocers
Sr Mgr Corp Investigations
US Foods
Chicago, IL
US Foods
Dir Safety & LP
Harbor Freight Tools
Calabasas, CA
Harbor Freight Tools
Dir AP
99 Cents Only Stores
Commerce, CA
99 Cents Only Stores
LP Dir
BevMo
Concord, CA
BevMo
Dir LP (Western Canada)
Walmart Canada
Calgary, CA
Walmart Canada

Daily Job Alerts


Appearing One Day Only
View our Internet Jobs Archives here
Territory Operations Mgr
Home Depot
St Louis, MO
Home Depot
Multi AP Mgr
Home Depot
Chicago, IL
Home Depot
District LP Mgr
JC Penney
Hoover, AL
JC Penney
LP Specialist
Fred Meyer
Beaverton, OR
Kroger
LP Specialist
Fred Meyer
Salem, OR
Kroger
Dept Mgr LP & Safety
Lowe's
Anniston, AL
Lowe's
LP Manager
NAPA
Kansas City, KS
NAPA
Multi Unit Mgr AP
Walgreens
New York, NY
Walgreens
LP Manager Hrly
Kmart
Marathon, FL
Sears Holdings Corp
LP Manager Hrly
Kmart
South Lake Tahoe, CA
Sears Holdings Corp
LP Manager Hrly
Kmart
Jackson, WY
Sears Holdings Corp
LP Manager Hrly
Sears
Leechburg, PA
Sears Holdings Corp
AP Manager in Training
Walmart
Tyler, TX
Wal-Mart
AP Manager in Training
Walmart
Massillon, OH
Wal-Mart
AP Manager in Training
Walmart
Payson, AZ
Wal-Mart
AP Manager in Training
Walmart
Topeka, KS
Wal-Mart
AP Manager in Training
Walmart
Carmel, IN
Wal-Mart
LP Group Mgr
Bealls/Burkes Outlet Stores
Glendale, AZ
bealls outlet
LP Group Mgr
Bealls/Burkes Outlet Stores
Mesa, AZ
bealls outlet




Home of the Industry's Original
On the Move
Sponsored by Civil Demand Associates
| | |
| --- | --- |
| | Mike Rackley was promoted to Sr. Director Global Loss Prevention & Compliance for Nike. |
| | Vincent Sonner was named Senior Manager GISAT Associate Vetting for Walmart. |
| | Chris Savage was named Asset Protection District Manager for Rite Aid. |
Post Your New Job or Promotion!
See all the Industry Movement


Your Career
Sponsor this section of the Daily
How to Inspire Your Team in 2016
Everyone's goals for next year are to achieve more, do more, reach their goals, but how does that happen? The best way is by motivating others to grow. Managers must be driven to helping their teams be better and to do so, they must lead through inspiration. Here are some great ways to get everyone inspired in the new year. Consistent communication
Rewarding Employees with Money and a Good Time Now is the time of year for bonuses, gift-giving and Secret Santas. It can be difficult to pick out how you want to show your employees that you appreciate all their hard work from this year, but maybe you could try this fun idea. Raffle
Last week's most popular articles--
How to Accept and Give Professional Criticism with Grace Criticism is a powerful training tool when used properly. We all have received criticism from someone in our professional careers, and with an open mind here is how you can accept it and use it to your advantage. Remain calm
11 Tweaks to Your Morning Routine Will Make Your Entire Day More Productive The way you start your day has tremendous impact on how the rest of your day plays out. If you spend your morning hours doing the right things first, you'll feel more productive and positive. The power of lemon water


Tip of the Day
Sponsored by Vector Security
Having a strategy or a plan about everything you do is important if you expect to win long term. Daily victories are nothing without a long-term plan. They fade quickly and leave the audience expecting more, which only a plan and strategy will satisfy. So after your next victory, ask yourself what am I going to do next?

Just a Thought,
Gus





Upcoming Events
---
Recruiting?
Get your job e-mailed to everyone... everyday
Post on our Featured Jobs Board!
Reach your target audience in 2016 every day!
Request our 2016 Media Kit
update account / change e-mail
unsubscribe FEEDBACK
www.downing-downing.com

Advertise With The D&D Daily




36615 Vine Street, Suite 103
Willoughby, OH 44094
440.942.0671
copyright 2009-2019
all rights reserved globally