The D&D Daily Mobile Edition
LP, AP & IT Security's #1 News Source

---
Group Vendor Selfies
See all the selfies here


Delta Lock Management Team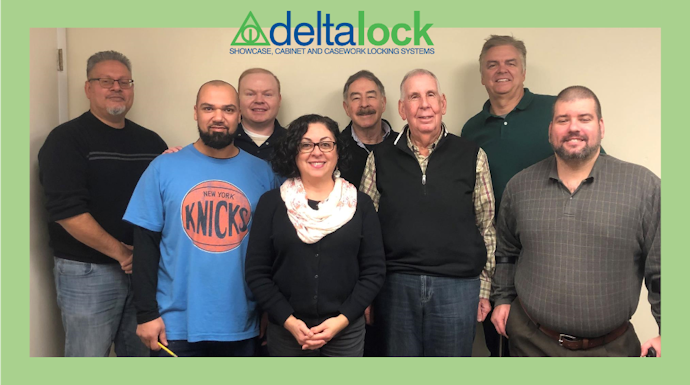 Rear row left to right: Gerardo Perez, Customer Care; Ed Puglia, Warehousing & Logistics; Alan Rabinowitz, EVP; Bill Cunha, SVP Sales

Front Row left to right: Julio Cruz, VP Manufacturing; Rita Estrada, Accounting; David Wachsman, CEO; William Datkin, COO
Delta Lock was founded on the belief and principles that make a positive difference with their customers and employees by understanding and meeting their respective needs. As a Total Solutions Provider, Delta Lock offers and supports Turnkey Products, mechanical and electronic locks, designed to meet customer requirements, applications, and how these products must work and function.

Learn more about Delta Lock in our series of three videos filmed 'Live in Dallas' at NRF Protect 2018 here.
---
Got a picture of your team
on your cell phone?

Send it to us!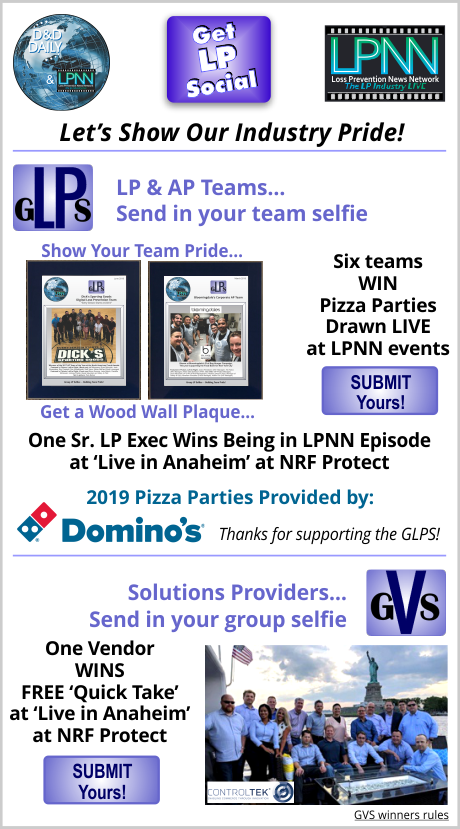 ---
Moving Up

Sponsored by
Agilence

In Case You Missed It

December's Moving Ups

23 New Senior LP's - 10 Appointments - 13 Promotions
Agilence named Bruce Katz Chief Financial Officer
Ascena Retail Group, Inc.​ promoted Eric Pidgeon, CFI to Vice President - Asset Protection & Safety
Brookstone promoted Ken Boremi, CFI to Executive Vice President, Chief Operations Officer
Gap Inc. promoted Matt Brenner, CFI to Director, Global Investigations & ORC
Greatline Communications named Matt Aldmeyer Security Project Manager
HD Supply Construction & Industrial promoted to Chris Olney, CFI to Senior Manager, Asset Protection
JCPenney named Doug Ramey Senior Group Manager - Field Investigations
JCPenney promoted Mark McDermott to Group Investigations Manager - East
Natural Grocers by Vitamin Cottage promoted Jammel Ward to Director of Loss Prevention
Nike promoted Jennifer Thomason to Senior Director, Global Nike Direct Risk & Control
OpenEye named Eric Fullerton Executive Director
REI named Andrew Barborak, CFI Senior Market Asset Protection Manager
RILA promoted Lisa LaBruno to EVP of Retail Operations
RILA promoted Brian Dodge to Chief Operating Officer
RILA promoted Austen Jensen to Senior Vice President of Government
Salvatore Ferragamo named Matt Connor, CFI Director of Asset Protection
Staples promoted Donald Tarney to Director of Loss Prevention
Staples promoted Glenn M. Forrest III, LPC to Senior Manager, Loss Prevention Field Operations - West
Staples promoted Jess DeValkenaere to Senior Manager Asset Protection
Superior Grocers named Darian Griffin Vice President Asset Protection
TD Bank named Tony Davis VP, Senior Manager | Program Management | Global Security & Investigations
Whole Foods Market named Brian King Director of Asset Protection
XPO Logistics, Inc. named Tommy Nelson, CFI Global Director of Security and Loss Prevention
2018 Sr. LP Job Analysis Coming in January

---
Top Industry News

The #1 Story in Retail Right Now is BOPIS
BOPIS On Steroids Now - Is LP Watching - 1st Big Scan-and-Go Case Below
There's never been this kind of surge in last-minute shoppers picking up online orders
Shoppers are using stores as pick-up points at record rates this season, with the number of shoppers opting to buy items online and pick up at stores surging in the final days before Christmas.

"Retailers have executed buy online, pick up in store very well this holiday season. This is the first time in the past three years that we have been measuring it where we saw actual performance increase for all retailers," Frank Layo, managing director at Kurt Salmon, part of Accenture Strategy, told CNBC in an interview.

"This year's top five for buy online, pick up in store in our study were Bed Bath & Beyond, Best Buy, Kohl's, Target, and the Home Depot," Layo said.

Target expects to fulfill three times the order pick-up volume this holiday season compared to last. Typically, half of Target's digital orders are fulfilled by stores by shoppers picking up the orders or with the orders shipped to consumers from the store. But in the days leading up to Christmas, around 80 percent of online orders are fulfilled from stores, the company said.

Dick's Sporting Goods forecasts the percentage of e-commerce orders placed for pick up in store will triple as the days get closer to Christmas.

This holiday season has been record breaking for Old Navy's buy online pickup in-store orders. The retailer is logging the highest volume of orders seen since the program launched.

Shoppers end up buying more

Shoppers come in to pick up online orders, and end up checking out with much more.

Macy's shoppers end up increasing their total by around 25 percent when picking up an online order in-store, the company said. At Kohl's, on average, there is a 20 percent to 25 percent attachment rate for additional in-store purchases, the department store said.

At Old Navy, about 15 percent to 25 percent of online orders for store pick up lead to additional in-store purchases, while around 30 percent of Target guests picking up continue to shop in-store, according to each company. cnbc.com

2019 Global Threats for Organizations, Supply Chains & People
A new WorldAware report breaks down key global threats for businesses seeking to protect their people and operations.

"In an era of increasing globalization, threats anywhere in the world pose risks to any organization, its supply chain, and its people," says Bruce McIndoe, president and founder of WorldAware. "Through our intelligence and analysis of impactful events in 2018, our experts have forecasted next year's trends to support organizations in proactively mitigating threats, both at their home office and across the world."

Key global threats expected to impact organizations and travelers in 2019, include:

● Worldwide wildfires will continue to spread. Wildfires and wildfire-derived threats like air quality, flooding and mudslides are expected to have long-lasting impacts through 2019 and beyond. With ongoing urbanization and increased temperatures due to climate change, wildfire events may be more disruptive and destructive resulting in significant infrastructure damage, loss of resources, and fatalities.

● China may face a public health crisis due to counterfeit vaccines. In 2018, counterfeit vaccines left nearly 1 million Chinese citizens, mostly children, at risk of diseases they believed they were protected against. Market barriers to providing this group with re-vaccinations in 2019 could lead to a spike in communicable diseases.

● Virtual kidnapping expected to evolve, proliferate worldwide. Opportunistic and sophisticated scams in which a ransom demand is made, but no actual hostage will become more prolific in high-threat regions, including Canada, the United Kingdom and South and Central America.

● Airline failures likely to become more frequent in 2019. As the global economic conditions that allowed airlines to thrive show signs of changing in 2019, failures and shutdowns are expected to become more common, especially in major markets including India, Indonesia and Argentina. securitymagazine.com

Retail Workers Testing Positive For Drugs Higher than ANY Industry
Retail workers tested positive for illicit drugs at the highest rate among industries last year while transportation and warehousing posted the sharpest increase in positive results, according to a first-ever industry breakdown of drug use in the American workforce provided exclusively to USA TODAY.

In retail, 5.3 percent of tests were positive, up from 4.7 percent in 2015, and the highest among the 16 industries studied. Since 2015, positive tests in retail have risen from 2.7 to 3.2 percent for marijuana and from 0.14 to 0.2 percent for cocaine.

The new data, from Quest Diagnostics, comes as a growing share of employers waive pre-employment drug tests or overlook positive results, especially for marijuana, amid the spread of legalized pot and a tight labor market that's making it harder to find qualified workers.

Some industries, such as retail and accommodation and food services, which had among the highest positive rates in the Quest study, also have relaxed their drug testing as they struggle to find workers, experts say.

"For employers in these industries, this should be a call out, a worry for potential drug use in their industry," says Barry Sample, senior director of science and technology for Quest.

James Reidy, a labor lawyer who consults with companies on drug testing, says many firms are prudently dropping pre-employment drug tests for positions and industries that aren't safety sensitive. usatoday.com

Immigration Worksite Enforcement Surged in 2018
Trump Administration Drove Enforcement - As Promised
Immigration worksite investigations, Form I-9 audits and employee arrests spiked in fiscal year (FY) 2018 compared to the previous year, according to U.S. Immigration and Customs Enforcement (ICE) data.

Worksite investigations rose by more than 300 percent, and the agency set 10-year highs for the number of I-9 audits conducted and criminal charges filed.

ICE opened 6,848 worksite investigations in FY 2018, which ended Sept. 30, compared to 1,691 in the previous 12 months, and it initiated 5,981 I-9 audits, compared to 1,360 in FY 2017. Over 2,300 people were arrested at work in FY 2018―more than seven times the amount in the previous year.

Nowrasteh explained that workplace arrests fall into two categories: criminal, for violations such as identity fraud, and administrative, for civil violations of the Immigration and Nationality Act, such as being in the country without authorization. ICE made 779 criminal arrests and 1,525 administrative worksite-related arrests in FY 2018, compared to 139 and 172, respectively, the year before. shrm.org





China is Just Attacking Us From Every Angle
From Security Cameras to Counterfeiting to Dietary Supplements
Chinese Citizens Sentenced in Scheme to Sell Mislabeled Dietary Supplements
Zhang Xiao Dong (aka "Mark Zhang"), of Shanghai, China, was sentenced in Dallas today to 24 months' imprisonment and two years of supervised release in connection with a scheme to sell mislabeled dietary supplements. Zhang and Gao admitted that they knew major American dietary supplement retailers would refuse to carry supplements known to contain certain stimulants, such as DMAA. In pleading guilty, Zhang and Gao admitted that they agreed to help sell synthetic stimulant ingredients to a purported dietary supplement manufacturer in the United States. justice.gov

Be wary of increased cargo theft activity around Christmas, New Year's
Cargo theft recording firm SensiGuard is warning truck drivers, trucking companies and shippers/receivers about increased cargo theft activity during the Christmas and New Year's holiday period. The firm says the winter holiday shipping season has historically been one of the most dangerous times for cargo theft. This year, both holidays fall on Tuesday, creating two separate four-day weekends. SensiGuard says this leaves more opportunity for shipments to be left unattended or parked in unsecured locations for extended periods of time.

During the last five winter holiday periods, the firm has recorded just under two thefts per day with an average loss value of $182,260, a 6 percent higher value than throughout the year. These thefts primarily targeted food and drinks (26 percent), electronics (17 percent), and home and garden (12 percent), with the highest average value recorded of clothing and shoes of $994,057.

Some notable thefts during recent winter holiday periods include:

● A full truckload of tires in Michigan worth $250,000 in 2017
● A full truckload of footwear in California worth $4 million in 2016
● A facility theft of tablets in Texas worth $300,000 in 2015
● A fictitious pickup of apparel in New Jersey worth $1 million in 2014 ccjdigital.com

Great Job Posting
Job Security Guaranteed - Just Deliver Exceptional Customer Service Consistently
Senior Manager of Loss Prevention for Apple Retail Organization
in Santa Clara Valley (Cupertino), CA
Apple Loss Prevention is seeking an extraordinary, customer service oriented, self-motivated, experienced leader to work as a Senior Manager of Loss Prevention within Apple Retail Organization. The Sr. Manager will apply their expertise and devise theft prevention, shortage reduction and safety strategies. They will also take a proactive approach to resolving losses through training and awareness, as well as developing and implementing policy and procedures. The Senior Manager is responsible for leading Loss Prevention Managers, vendors, physical security staff, and contract guards within respective areas.

This position can be based anywhere in the United States out of a home office. Candidates local to the Bay Area or willing to relocate are strongly preferred. apple.com
---
End of the Year Slaughter For a Few

Is the road to bankruptcy paved by private equity?
Retail Dive analysis found that more than 15% of retailers acquired by private equity firms over the past 15 years have filed for Chapter 11, including major names like Toys R Us and Sports Authority.

Last year, during the height of the so-called retail apocalypse — when retail bankruptcies outpaced those during the Great Recession — all eyes turned to Amazon, the industry's favorite bogeyman. The e-tailer often became shorthand for the reasons behind retrenchment and consolidation in the industry.

But retailers with clean balance sheets were far better positioned to weather shifts in the industry. Those with burdensome debt loads — not as much. It took time, and perhaps the bankruptcy of Toys R Us, but private equity finally started to get some credit in the popular imagination for the apocalypse.

A significant portion of the retailers that filed for bankruptcy last year carried debt loads leftover from leveraged buyouts by private equity firms.

19, or 15.7% of major retailers acquired by private equity firms since 2002, have filed for Chapter 11. More than half of those have occurred in the past two years. Seven occurred in 2017, as many as occurred total in the preceding 10 years. Among them were household names, such as Toys R Us, Payless, The Limited, Gymboree, H.H. Gregg and True Religion. retaildive.com

Walgreens to Cut $1B in Annual Costs
Cuts come as drugstore chain reports sales up 9.9%
Under the program, the company will target its pharmaceutical wholesale division, its retail businesses in Chile and Mexico, its U.S. retail pharmacy division, its retail business in the U.K. and its global functions. The initiatives would result in significant restructuring and other special charges as they are implemented, the company said. The cost-management program includes layoffs from warehouse consolidations and closing some stores. wsj.com

Gymboree Shops for Bankruptcy Financing as It Prepares For 2nd Chapter 11

Court Approves Rockport Group Liquidation Plan

Pier 1 Imports CEO Out Announces Cost Reductions & Evaluating Alternatives
---
LP Batman
Man chases shoplifter, breaks car window to retrieve stolen goods:
'I don't want to see anything snatched from anybody'
Eric Cordell stopped at TJ Maxx earlier this month at the spur of the moment to get some Christmas presents. By the time he left, the 36-year-old stopped a shoplifter, broke a car window and needed six stitches.

Cordell, of Dyer, has been amused, though, by the attention he's received from his family, friends and co-workers since he followed a suspected shoplifter Dec. 4 out of a TJ Maxx department store on Indianapolis Boulevard in Schererville and got the store's three stolen coats back.

"Everybody is calling me Batman at work," Cordell laughed. chicagotribune.com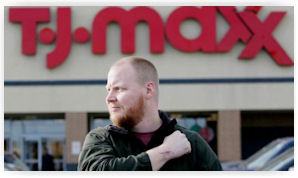 Family Dollar - Loss Prevention Director - Southeast job posted - based in Florida

Top 8 Stories From 2018
A roundup of NRF's most popular content from the year

Top 5 Trends Security Experts Observed in 2018

U.S. Launching Facial Recognition Pilot at Canadian Border to Ease Trucking Congestion

Five technology trends that will shape retail in 2019
---
Happy Holidays from
The D&D Daily Team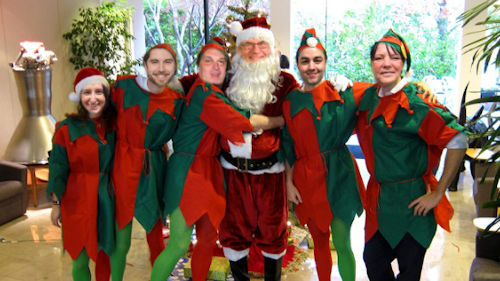 Our office will be closed from Dec. 24-Jan. 1,
and we will resume publishing on Jan. 2, 2019.

Thanks for reading and let's keep
'em all safe out there!
---

All the News - One Place - One Source - One Time
The D&D Daily respects your time
and doesn't filter retail's reality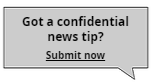 ---

---
---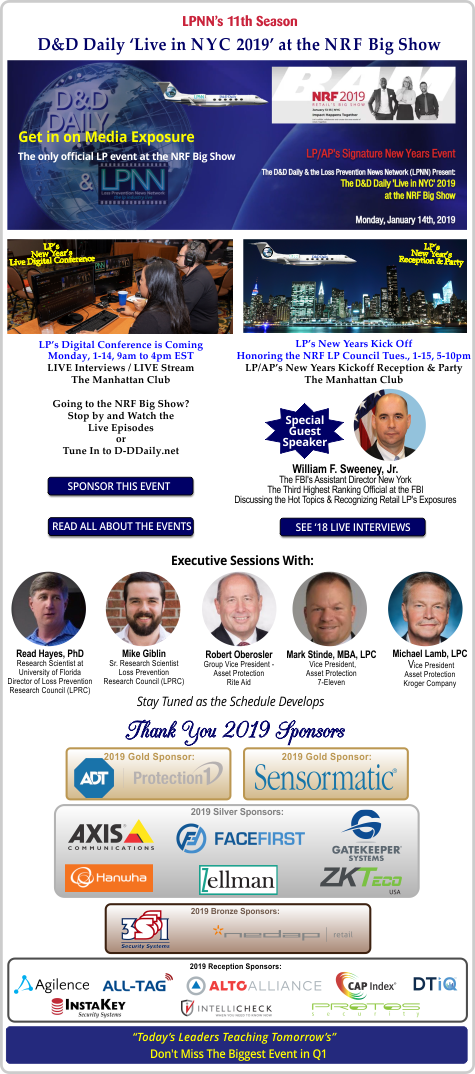 ---
Spotlight on
Delta Lock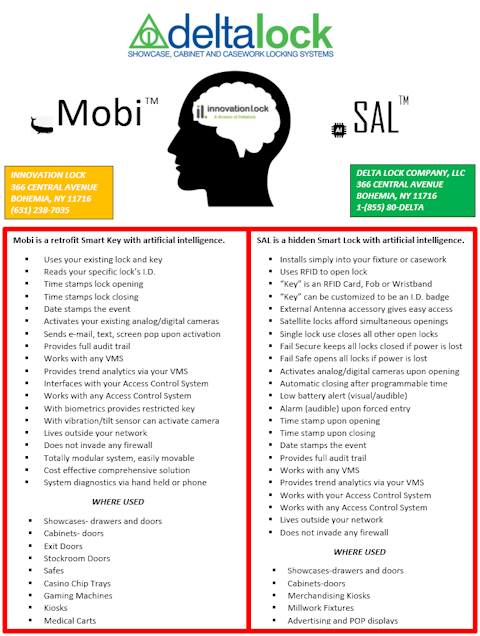 Learn more at www.deltalock.biz
---

---

Cybersecurity Engineers Among Highest Paid Tech Roles
Talent Shortage Reaches 498,000 in U.S.
Cybersecurity engineers in the U.S. earned, on average, $140,000 in 2018, up from $133,000 in 2017. The position is among the highest compensated technology roles.

Cybersecurity workers are earning record salaries and are in high demand, prompting businesses to find creative ways to find and evaluate candidates. Remote work and other enticements can land the professionals needed, hiring managers and researchers say.

Cybersecurity engineers -- key security professionals responsible for testing software for vulnerabilities and monitoring networks for intrusions -- were both the most in demand and highest paid among IT positions in 2018,

A global shortage of cybersecurity specialists makes filling positions difficult and is forcing salaries up, says John McCumber, director of cybersecurity advocacy for North America at (ISC)2.

The shortage has reached 2.9 million globally, and 498,000 in the U.S., according to survey of 1,500 professionals released in October by (ISC)2. source WSJ pro cybersecurity

Lowe's 'historically underinvested' in IT, dedicating $500M to overhaul systems
Lowe's new CIO says Lowe's has "historically underinvested in talent and technology" and inefficiently tried to customize off-the-shelf software. "Well behind leading retailers in terms of strategy, architecture, process maturity and capabilities." The back office system is the only one that "really measures up." New management team has, according to Ellison has what he calls "been there, done it' skill set." ciodive.com

Deloitte Global TMT Predictions 2019
According to Deloitte's 18th edition of Technology, Media & Telecommunications Predictions.
Smart speakers, 5G networks, and cloud-based AI increase connectivity and potential for innovation

● Smart speakers installed base projected to surpass 250 million units by year-end.
● 5G networks will burst onto the scene in 2019, and by 2020, around 50 operators will offer this service.
● In 2019, among companies using AI, 70 percent will obtain these capabilities through the cloud.
● In the US, sports betting will drive about 40 percent of all TV watching by men 25-34 years old.

Smart speakers are continuing to fly off shelves, selling 164 million units at an average selling price of US$43 per unit. Total industry revenues will be up 63 percent, compared to $4.3 billion in 2018.

The democratization of AI
Deloitte also predicts that in 2019 companies will further accelerate usage of cloud-based artificial intelligence (AI) software and services. Among companies using AI, 70 percent will obtain AI capabilities through cloud-based enterprise software, 65 percent will create AI applications using cloud-based development services, and by 2020, the penetration rate of enterprise software with AI built in, and cloud-based AI development services will reach an estimated 87 and 83 percent respectively.

The new network arrives
Fifth-generation (5G) wireless networks are expected to arrive in scale, providing faster connections for consumers and enterprises, and opening revenue opportunities for telecommunication companies.

3D printing breaks through – Sales of enterprise 3D printers, materials, and services from large public companies will surpass $2.7 billion in 2019 and top $3 billion in 2020, growing 12.5 percent annually each year.

Evaluating quantum computing – Quantum computing will emerge as one of the largest new technology revenue opportunities over the next decade, but are unlikely to replace classical computers.

"2019 will be defined by how new technologies steadily reshape how we live and work," says Mark Casey, Deloitte Global Telecommunications, Media & Entertainment sector leader. "From smart speakers to 5G networks, and everywhere in between, accessibility to advanced technologies is quickly improving. As the barriers continue to fall, the potential for greater connectivity and further innovation will increase exponentially." deloitte.com

The Biggest Privacy & Cybersecurity Stories Of 2018
2018 was a massive year for privacy and cybersecurity. Here's a closer look at some of the year's biggest stories.

Europe Finally Gets Its New Data Regime

Companies entered a new world of privacy law on May 25, when the European Union's long-anticipated General Data Protection Regulation came into effect. National privacy regulators can now impose fines of up to 4 percent of a firm's annual global revenue if it breaches the new rules, which in part require that firms provide legal justification for why they sweep up data, notify authorities of data breaches within 72 hours and delete certain portions of EU citizens' data on request.

Observers are still waiting for the first GDPR megafine, but within hours of the rules taking effect, Facebook and Google were hit with complaints claiming they bully users into illegal "forced consent."

Facebook Scandals Spur Calls to Regulate Big Tech

The resulting backlash, which touched other tech giants dealing with data privacy and misinformation concerns, such as Google and Twitter, has spurred Big Tech to accept that some sort of U.S. national law granting consumers privacy rights is inevitable. The debate over how that law should look, however, including to what extent it should resemble the GDPR, is just beginning.

Thought Equifax's Breach Was Big? Try Marriott's

With lawsuits and regulatory inquiries into Equifax's massive 2017 data breach still pending, hotel chain Marriott earlier this month announced a breach that dwarfs the incident suffered by the credit reporting giant, at least in terms of numbers of consumers affected.

Marriott said sensitive data of roughly 500 million travelers, including their passport numbers, travel dates, encrypted credit card numbers and possibly a means to decrypt them, was exposed on a network hosted by subsidiary Starwood Hotels dating back to 2014. The episode immediately prompted questions over how Marriott, which said it discovered the intrusion in September, could have missed the breach during its due diligence process before it acquired Starwood in 2016.

U.S. High Court Changes the Privacy Game - Law Enforcement's Loss

Privacy advocates cheered in June when the U.S. Supreme Court, in Carpenter v. U.S., held that law enforcement generally needs a warrant to access historical cellphone location records. In a 5-4 decision, the high court agreed with convicted bank robber Timothy Carpenter that the government's acquisition of phone records showing his past movements deserves the heightened protections provided by the Fourth Amendment.

Although the high court insisted its decision was "a narrow one," privacy advocates and ex-prosecutors say it won't be a stretch to see lower courts try to apply the Carpenter ruling's logic to other sensitive data sets, like online browsing history, that are both indispensable to investigators and the subject of privacy concerns. The American Civil Liberties Union has already cited Carpenter in cases in Massachusetts and Maine state court, claiming the Fourth Amendment protections the high court granted to Carpenter's historical records should apply to tracking someone's movements in real time.

California Becomes U.S. Privacy Capital Overnight

Also in June, the U.S. got its first GDPR-inspired state privacy law when California Gov. Jerry Brown signed the California Consumer Privacy Act just days after it was introduced in the state Legislature. The new law, set to be enforceable starting in 2020, gives consumers the right to know which information companies are collecting on them and to opt out of having it shared with third parties. It also gives consumers a private right of action, which could lead to a flood of litigation. law360.com

Widespread Apple ID Phishing Attack Pretends to be App Store Receipts
A widespread and sneaky phishing campaign is underway that pretends to be a purchase confirmation from the Apple App store. These emails contain a PDF attachment that pretends to be a receipt for an app that was purchased by your account for $30 USD and tells you to click a link if the transaction was unauthorized. Once a user clicks the link, down the rabbit hole they go. bleepingcomputer.com

Criminal Charges Filed in LA & Alaska
Seizures Of 15 Websites Offering DDoS-For-Hire Services
3 Suspects - 82,000 Subscribers - 250,000 Attacks
On Dec. 19, pursuant to seizure warrants issued by the U.S. District Court for the Central District of California, the FBI seized the domains of 15 booter services, which represent some of the world's leading DDoS-for-hire services. Among these sites were critical-boot.com, ragebooter.com, downthem.org and quantumstress.net.

The U.S. Attorney's Office for the Central District of California on Dec. 19 charged Matthew Gatrel, 30, of St. Charles, Illinois, and Juan Martinez, 25, of Pasadena, California, with conspiring to violate the Computer Fraud and Abuse Act through the operation of services known as Downthem and Ampnode. According to the criminal complaint filed in Los Angeles, Downthem offered DDoS services directly to users who wished to attack other internet users, and Ampnode offered resources designed to facilitate the creation of standalone DDoS services by customers. Between October 2014 and November 2018, Downthem's database showed over 2000 customer subscriptions, and had been used to conduct, or attempt to conduct, over 200,000 DDoS attacks.

On Dec. 12, the U.S. Attorney's Office for the District of Alaska charged David Bukoski, 23, of Hanover Township, Pennsylvania, with aiding and abetting computer intrusions. The charging documents allege that Bukoski operated Quantum Stresser, one of the longest-running DDoS services in operation. As of Nov. 29, Quantum had over 80,000 customer subscriptions dating back to its launch in 2012. In 2018 alone, Quantum was used to launch over 50,000 actual or attempted DDoS attacks targeting victims worldwide, including victims in Alaska and California. justice.gov

32% of shoppers financial credentials stolen, Kaspersky finds

Dark Reading: 2018 in the Rearview Mirror
---

'Inside the LPRC IMPACT Conference' 2018
An Eight-Episode Series Presented by Sensormatic
Assessing The Real-World Impact of LP Efforts
The LPRC Delivers Evidence-Based Solutions and Actionable Results
---
A Solution Provider's & Manufacturer's View
The Value – Expectations – Benefits
Two Long-Term Members Discuss LPRC's Role & Benefit For Solution Providers
Hedgie Bartol, Retail Business Development Manager, Axis Communications
Krista Monnin, North America On-Shelf Availability Leader, Procter & Gamble & LPRC Board Member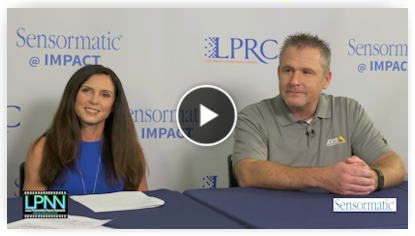 In our 3rd episode, we speak with one industry-leading solution provider and one industry-leading manufacturer, who have both been heavily involved with the LPRC and overall industry development.

Krista Monnin, North America On-Shelf Availability Leader at Procter & Gamble & LPRC Board Member, talks about the parallels between her role with P&G and some of the LPRC's own objectives from a standpoint of covering anything on the shelf from theft to out-of-stocks.

Hedgie Bartol, Retail Business Development Manager at Axis Communications, shares how the LPRC provides a safe environment where retailers and solution providers can come together and brainstorm, collaborate, and test and vet new solutions.

Learn why the LPRC's evidence-based approach takes solution providers from a "sales environment" to a "proving ground" based on facts and data.

See more of our 2nd LPRC series here. Watch our 1st series here.
Take the time to learn. As this is the LP/AP academic "Think Tank".
---

---

---
---
e-commerce

Sponsored by The Zellman Group

Online holiday returns could take a toll on unprepared retailers
Online returns could cost retailers plenty this holiday season.

This was according to "Return to Sender: Holiday Season Heightens Challenge of Online Returns for Retail Supply Chains," a study from CBRE that revealed that as online sales rise 16.2% to an estimated $123 billion during the 2018 holiday season. This could result in up to $37 billion worth of returns.

Historically, retail returns comprise 8% of total sales. However, e-commerce return rates are much higher, ranging between 15% and 30%, depending on the product type. Returns that are either sold at discount or discarded could cost retailers 4.4% of total revenue each year. This rate increases across specific categories. chainstoreage.com

Acuant Identity Verification Solutions Help Retailers Combat E-commerce Fraud
Retailers report identity theft is their biggest concern for e-commerce fraud. Acuant's AcuFill technology for digital ID capture, AssureID for document verification and Facial Recognition Match (FRM) for biometric-powered identity verification work together to provide secure authentication measures for retailers to manage risk and verify that customers are who they claim to be.

With Assure ID, merchants can verify that the identification document is authentic and use Acuant's FRM technology, to further validate that the customer is the person in the document comparing facial biometrics from a liveness-tested selfie to the identity document. Acuant's platform enables a streamlined workflow for shoppers while reducing the risk of fraud from identity theft. prnewswire.com

U.S. online shoppers spent $110B Nov. 1-Dec. 19, Up 17.8%
Mobile & BOPIS Bring in Big Bucks - BOPIS Up 47%
Buy online, pick up in store orders increased 47% Nov. 1-Dec. 19, compared with the year-ago period, according Adobe Inc. data, which is based on an analysis of more than 1 trillion visits to retail sites over the last 12 months. Adobe Analytics measures transactions from 80 of the top 100 U.S. online retailers.

Meanwhile, mobile shopping—including sales from both smartphones and tablets—increased 19.8% year over year, according to Adobe.

Overall, U.S. online shoppers have spent $110.49 billion online Nov. 1-Dec. 19, which is a 17.8% year-over-year increase. The 17.8% increase is a slight slowdown from Nov. 1-Dec. 6, when online sales were up 18.6% year over year. Still, this increase is ahead of Adobe's overall holiday forecast for Nov. 1-Dec. 31, which projects a 14.8% year-over-year increase. digitalcommerce360.com

Online ad fraud in 2018 hit $19B
How blockchain could eliminate it
At the end of November 2018, the Department of Justice indicted a massive digital ad fraud ring, exposing the myriad exploitations of the current ad tech model. In 2018 alone, advertisers will lose $19 billion to fraud, according to Juniper Research.

Ad fraud, it seems, generally goes unpunished

The labyrinthine system of advertisers, publishers, brokers, and users has become so convoluted that fraud has become considered the price of doing business, a form of institutional corruption.

But it doesn't have to be that way.

While the digital advertising ecosystem was supposed to bring new levels of insight to advertisers, what it created was a system of players ripe for exploitation by bad actors.

By applying blockchain technology to the digital ad space, fraud in the guise of bots, malware, spoofing, and scrubbing websites cannot occur. Blockchain applied to ad tech does not only detect fraud; it prevents it from happening in the first place.

We spoke to three projects and one consortium: Brave, Lucidity, Rebel AI, and AdLedger to learn how using blockchain could have prevented the exact type of fraud outlined in last week's indictment. Read more here clickz.com

Amazon to hold third annual Digital Day on Dec. 28

Did You Do All You Could to Prepare Your Online Company for This Peak Selling Season?

Seven states' online sales tax laws take effect on Jan. 1

Richemont Joins Alibaba's Anti-Counterfeit Alliance

Coffee brands lead e-commerce grocery sales

VW To Debut eCommerce Marketplace For Connected Cars

"Fraud is not a person - it is a dynamic grouping of statistics that deviate from the norm."

Stuart B. Levine, CFI, CFCI
CEO, The Zellman Group & Zelligent
---
ORC News
Sponsored by Auror

Apple Pay Fraud:
1st Major Conviction Reported of Scan-and-Go Fraud Involving Retailers
Jacksonville, FL - Fraud Crew Member Gets 4 Yrs Fed. Prison
$1.5M in Fraudulent Purchases With Apple Pay
Max Johnny Wesley (23, Miami) to four years in federal prison for access device (credit card) fraud, aggravated identity theft, and conspiracy to commit wire fraud. As part of his sentence, the court also entered a money judgment in the amount of $272,842.88, the proceeds of Wesley's participation in the fraud scheme.

Wesley and others fraudulently obtained access to at least 477 credit card accounts and linked those accounts to the Apple Pay application on their iPhones. Then, using their iPhones, Wesley and the others were able to make purchases with their victims' credit card accounts, all without having to present actual credit cards to retailers. The group made more than $1.5 million in fraudulent purchases. Of that total, the court found Wesley responsible for $272,842.88 in losses associated with more than 700 fraudulent transactions. justice.gov

Five Charged in a Nationwide Sophisticated Credit Card Fraud Conspiracy
Hitting Various Stores, Including Penney's, TJ Maxx, Ross, Kay Jewelers & Others
According to court documents, JOSEPH and the other defendants engaged in a scheme to obtain merchandise and cash from stores through fraud. The defendants obtained stolen credit and debit card information, encoded it onto cards, and then used that information to purchase items at stores. The defendants would then return the items at a different store of the same chain, but they would deceive store workers in order to have the chargeback credited to their own bank accounts.

In order to perpetrate the scheme without being detected, JOSEPH and the other defendants took flights to commit the fraud in different states, including Florida, Tennessee, Ohio, Massachusetts, Colorado, Oregon, Washington and others. Records show that JOSEPH received fraudulent chargebacks from a variety of stores, including JCPenney, T.J.Maxx, Ross, Kay Jewelers, Zales, and others. Most recently, JOSEPH used a social security number that was stolen from a minor child to open a Verizon account in Baton Rouge. justice.gov

San Francisco, CA: "Operation Wrecking Ball"
Police Bust Massive Theft Ring Targeting High-End Retail
An eight-month long operation targeting retail theft and the fencing of stolen goods has resulted in the arrest of 12 people and the seizure of $300,000 worth of stolen property in San Francisco and on the Peninsula, officials announced Thursday. The arrests and seizures came after approximately 80 officers executed seven search warrants in San Francisco and one in Daly City on Dec. 5 as part of a collaborative effort involving the California Highway Patrol and San Francisco law enforcement agencies.

Twenty-eight additional fugitives are still being sought, the agencies said. The investigation used undercover surveillance to identify suspects allegedly stealing from stores around Union Square and selling to fences in United Nations Plaza at Seventh and Market streets. Stolen items recovered from search warrants included high-end items such as luxury handbags and cell phones, but also everyday items like disposable razors, makeup, and over-the-counter cold medicine. Officers also found $16,000 in cash. cbslocal.com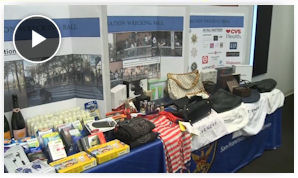 Stoughton, MA: IKEA Workers Accused Of Stealing $65,000 In Return Policy Scam
Three employees of IKEA, including a manager, are accused of stealing more than $65,000 in an elaborate recall fraud scheme, police said. Police say Jonathan Mejia, 19, the manager, and two employees, Noah Duarte, 20, and Eboni Gillard, 20, were all charged with larceny over $1,200 and conspiracy related to the scheme. In total, between October and December, the employees were responsible for the loss of more than $65,000 in cash from the store. patriotledger.com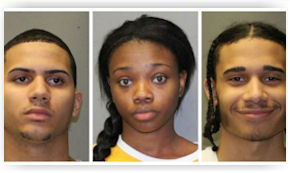 Manchester, NH: Thieves steal more than $50K in merchandise from a Camera/ Video store
Entire theft caught in 60 seconds of surveillance footage
Four men smashed through the glass door of Hunt's Photo & Video around 4:45 a.m. Thursday, shattered display cases and loaded high-end camera equipment into bins. "They put an ax through the door and then they came through the glass. Then they put an ax into the front of a couple of our showcases. Someone jumped up on top of one of the cases and grabbed some boxes from high up. Just loaded their stuff up and right out the door," Hunt's Vice President Mike Mitchell said. wmur.com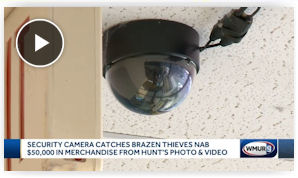 Atlanta, GA: It was not a smash-and-grab operation
Instead, they casually put items in garment bags they brought to the stores and filled them up, according to Atlanta investigators. And those bags included an anti-sensor device that allowed them to walk out of the stores but not set off the alarms. At Lenox, police said they struck Victoria Secret and Brooks Brothers. Each time their bags got full, they would walk out to the parking lot to unload. And police said they might have gotten away except for greed, they kept coming back. Police found a total of $15,000 worth of goods. fox5atlanta.com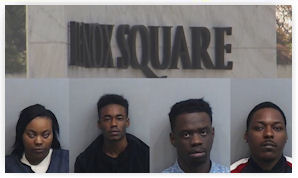 Milwaukee County, WI: Admitted serial cigarette thief said he targeted Speedway, Walgreens 'to support his family'
Robinson faces charges in five cases -- filed out of Milwaukee, Ozaukee and Racine counties in November and December. The criminal complaint lists multiple other incidents where Robinson was accused of stealing Newport cigarettes, totaling over $6,000. According to the criminal complaint, regarding these thefts -- Robinson told investigators "you know how some people work all week and then get paid Friday -- so I work all week and then I stash all week until Friday, and then I cash everything in," referring to the stolen cigarettes. He said he would typically sell them for $60 per carton, but said if he "busts them down" and sells them individually, he can make $150 per carton. fox6now.com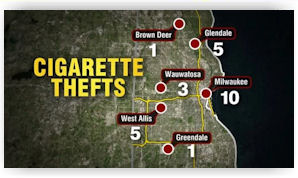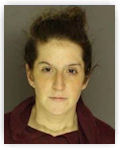 Carlisle, PA: Carlisle Police thank anonymous tipster for helping solve Retail Theft Ring
To this day Carlisle Police Det. Thomas Dolan still doesn't know who made the call. "That one simple anonymous tip, and the investigation we did led to the solving a whole bunch of retail thefts throughout central Pennsylvania," Dolan said. "It's going to be thousands of dollars ... We're probably talking easily over $10,000 in retail products." Police believe Ashley Karpovich and John Daniel Butz are connected to retail thefts in York, Dauphin, Berks, Cumberland and Schuylkill counties. cumberlink.com

New Jersey: Delivery driver charged with stealing Amazon boxes
Police in Harding Township say Trey Johnson, of Woodbridge, was driving for a third-party delivery company called Prime EFS. They say he rummaged through the boxes and stole $1,974.27 worth of products. Police worked with Amazon Regional Loss Prevention on the case. Johnson, 31, is charged with 3rd degree theft of movable property and was then released. fox5ny.com

Bloomfield Township, MI: 2 women accused of trying to steal $1,900 worth of electronics from Target
Officers said they were participating in Shop With a Cop -- a charity event designed to help underprivileged children during Christmas -- around 7:30 p.m. at Target. Police learned two women were being questioned on suspicion of retail fraud in the loss prevention office. Investigators said Keiana Wilson, 40, and Dana Johnson, 18, were arrested on felony retail fraud charges. The women are accused of taking about $1,900 worth of electronics and trying to leave the store, police said. clickondetroit.com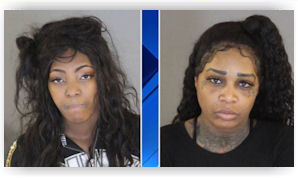 Glen Rock, NJ: Police Nab Shoplifting Crew Led By Career Offender
At 50 years old, Barry Green has spent most of his adult life behind bars. He was back there Thursday after Ridgewood and Glen Rock police teamed up to grab him and other accused members of a shoplifting crew – all of whom were wanted on several warrants from other towns. dailyvoice.com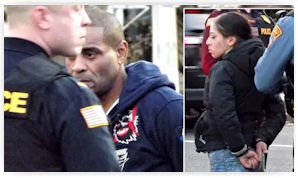 Nashville, TN: Woman arrest for Burglary at a Christmas Tree Shop of over $8000 in merchandise, but leaves a note for the owner

Lawrenceburg, IN: Former Boost Mobile Employee and Accomplice Burglarize stores in Lawrenceburg & Harrison; merchandise valued at $9,800

Oklahoma City, OK: Cabela's Shoplifter steals $1,500 of merchandise, then stops in the store to purchase a Fishing License

Detroit, MI: Target Loss Prevention worked with Police and US Postal Service tracking Postal employee gift card thief

Walmart employee allegedly embezzles almost $8,000; false returns over 2 months

---
Retail Crime News

Sponsored by Security Resources
Shootings & Deaths

Syracuse, NY: C- store employee shot and killed in Armed Robbery
On Wednesday, police say a masked man entered Eddie's Eagle Market with a handgun. Police say he and the employee ended up in a fight, which spilled out onto the sidewalk before the shooting. A second young man approached the victim, and shot him in the back, investigators said. 41-year-old Asim Musa was pronounced dead at the hospital. Police have not made arrests in the shooting. cnycentral.com
Robberies, Incidents & Thefts

San Antonio, TX: Ex-Jack in the Box employee crawls through drive-thru window to rob it at gunpoint


San Antonio Police arrested a 29-year-old man accused of crawling through a drive-thru window to commit an armed robbery at the Jack in the Box restaurant he used to work at for years. Martel John Fontenette was taken into custody Sunday and is expected to be charged with aggravated robbery, a first-degree felony. ksat.com

Fort Worth, TX: Man drives van into Dollar Tree to rescue shoplifting girlfriend
Workers at the Dollar Tree say around 9 a.m. Thursday they saw a man and two women trying to steal things like candy and other merchandise. The store employees tried to stop the suspected shoplifters. They were able to detain one woman but not the other two suspects. The employees said the man tried to convince them to let his girlfriend go. He kept yelling something like, 'Let her go! If you don't let her go, I'll come in and get her." That's when Fort Worth police said the man got into his van and rammed the front of the store to rescue his girlfriend. Police said the man and his girlfriend were able to back out of the store in the van and drive away. They are still at large. The second woman was arrested at the scene. fox4news.com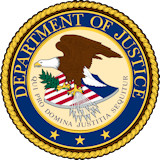 Pittsburgh, PA: Alleged Robber of Jewelry and Gemstones Arrested and Extradited from Colombia to the United States
Javier Roa, 35, a Colombian national was arrested in Colombia and extradited to Pittsburgh, Pennsylvania last night on charges related to his alleged role in the robbery of an employee of a New York business that sold jewelry and gemstones. Roa and others allegedly took jewelry and gemstones from the employee against his will by actual and threatened force, violence, and fear of injury. justice.gov

Morgantown, WV: GameStop Armed Robber returns to the same store months later
Employee asked him to Renew his Membership card – Police make the arrest
Thomas Allen Hollis, 53 is charged with two counts of armed robbery. About 9 p.m., Oct. 20, Hollis entered the Gamestop, showed a handgun, tied up two employees and stole about $3,200. Hollis returned to Gamestop on Dec. 17 to buy something. One of the employees who was tied up during the robbery, helped Hollis with his purchase and recognized him as the person who robbed the store. Hollis was wearing the same "distinctive plaid pajama pants and shoes" as he was during the robbery. Hollis renewed his Gamestop membership card, giving. his information. After Hollis left the store, the GameStop employee called the police and gave them that information. dominionpost.com

St Louis, MO: Indictments handed down in Armed Robbery ring bust; 6 suspects held up over 20 businesses including Dominos, Subway, Papa Johns, Metro PCS and O'Reilly Auto

Norfolk, VA: FBI, local police probe string of recent cell phone store robberies in Hampton Roads

Fresno, CA: Police hunt suspects in series of pharmacy break-ins

Shorewood, WI: Man points gun at Loss Prevention personnel after stealing liquor from Metro Market

Rolling Hills Estates, CA: Dozens of Amazon packages meant for LA found dumped near trash bin

UK: Swindon, England: 'Operation Dasher' catches more criminals in Swindon Town Centre
---
Sentencings
Las Vegas, NV: Jury convicts man in $800,000 Jewelry Store heists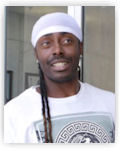 A Las Vegas man was convicted Wednesday of orchestrating a pair of jewelry store heists just months after walking away from similar robbery charges because of a legal blunder. Jurors took roughly five hours to convict Brian Wright of two counts each of using a firearm during a crime of violence, interfering with commerce by robbery and conspiracy to interfere with commerce by robbery. Federal prosecutors argued that Wright had conspired with several others, who later testified against him, to commit two armed jewelry store robberies in January 2017. Wright, who acted as his own attorney throughout the weeklong trial, lowered his head after the verdict was read. He faces at least 30 years behind bars at a March sentencing. reviewjournal.com

Indianapolis, IN: 72 year sentence imposed in Liquor Store Robbery, Murder; 70 year old Store Owner killed

Tulsa, OK: "Alpha Criminal", Devon Deshon Thomas sentenced to 13 Years in Federal Prison for QuikTrip Armed Robbery

Postal Worker & Live-in Indicted Stealing 1,500 gift cards worth $47k

Rochester, NY: Man Sentenced To Eight Years In Prison For Robbing A Dunkin' Donuts


Robberies and Burglaries
Sponsored by Scarsdale Security Systems
• AT&T – Fairfax, VA – Burglary
• Boost Mobile – Lawrenceburg, IN - Burglary
• Cash Advance – Deltona, FL – Burglary
• C-Store – New Iberia, LA – Armed Robbery
• C-Store – Laurens, SC – Robbery
• C-Store – Phillipsburg, PA – Robbery
• Camera Shop – Manchester, NH – Burglary
• Christmas Shop – Nashville, TN – Burglary
• Circle K – Jacksonville, FL – Robbery
• Clothing – Stowe, VT – Burglary
• Dollar General – Deltona, Fl – Burglary
• Eyeglasses – Los Angeles, CA – Burglary
• Game X-Change – Jonesboro, AR – Armed Robbery
• Gas Station – Jonesboro, AR – Armed Robbery
• Gas Station – Jacksonville, FL – Robbery
• Gas Station – Columbus, GA – Burglary
• Gas Station – Council Bluffs, IA – Armed Robbery
• Grocery – Syracuse, NY – Armed Robbery/ employee shot & killed
• Grocery – Shorewood, WI – Armed Robbery
• Hair Salon – Deltona, FL - Burglary
• Jewelry – Dayton, OH – Armed Robbery
• Restaurant – Westminster, CO – Burglary
• Restaurant – San Antonio, TX – Armed Robbery
• Restaurant – Deltona, FL – Burglary
• Shoe Store – Harlem, NY – Burglary
• Tobacco – Fresno, CA – Armed Robbery
• Tobacco – Piermont, WV – Armed Robbery
Daily Totals:
• 14 robberies
• 13 burglaries
• 1 shooting
• 1 killing
Weekly Totals:
• 89 robberies
• 49 burglaries
• 7 shootings
• 7 killings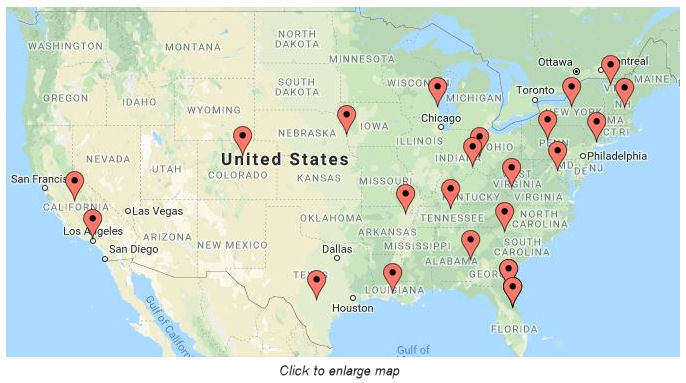 ---

---

---
Home of the Industry's Original
On the Move

None to report
Submit Your New Hires/Promotions
or New Position
See all the Industry Movement
---

---

---

---
Featured Job Listings
Sponsored by Delta Lock
Feature Your Job Here For 30 Days -
70% Aren't On the Boards
Post your job listing

Featured Job Spotlights
---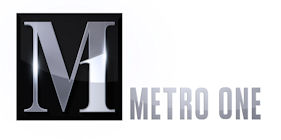 Vice President - Security Operations
San Francisco, CA
The Vice President will manage the entire Northern California region to include financial performance, client satisfaction, talent managers, and business growth...

Asset Protection Director, Analytics & Fraud Management
Pataskala, OH
The Asset Protection Director, Analytics & Fraud Management will be responsible for leading teams focused on delivering insights and managing fraud risk for the enterprise through the use of advanced technology and statistical analysis. The Analytics & Fraud Management teams will serve multiple internal customers at the Ascena level and within the brands...

Divisional Loss Prevention Director
Florida
Provides strategic loss prevention management for a division of 2,000+ stores with sales volumes totaling +/- $4B. Maximizes profits by developing and executing programs to reduce and prevent the loss of company inventory/assets and managing Regional Loss Prevention Managers within an assigned geographical area...

District Loss Prevention Manager
Eastern PA/NJ
The District Loss Prevention Manager ensures shrinkage control and improves safety in the stores through proper investigation and training. This position is responsible to provide feedback, guidance and protection for our Team Leaders and Associates. This role has oversight and responsibility for approximately 15-20 store locations...

Regional Asset Protection and Safety Manager
Rockville, MD
The Regional Asset Protection and Safety Manager will lead the Region in shrink reduction and profit maximization efforts. The position will proactively seek to bring economic value to the company, promoting profitable sales and world class customer service while ensuring a safe place to work and shop...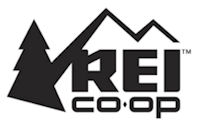 Retail Security and Safety Specialist
Multiple Locations
This job contributes to REI's success by ensuring the security and safety of your store team and members by providing a presence on REI property and events. Activities include but are not limited to: fostering partnerships with and training store management and staff and taking action to address shrink and security. Models and acts in accordance with REI's guiding values and mission. Apply now for positions in: Soho, NY Washington D.C. San Francisco, CA Portland, OR Bellevue, WA...

Regional Safety and LP Specialist
Miami, FL
The Safety and Loss Prevention Specialist is a subject matter expert responsible for partnering with both our corporate stores and franchise store operations to improve the safety and training processes. This includes reducing motor vehicle accidents, reducing work-related injuries, and ensuring OSHA / DOT compliance through the implementation of corporate or franchisee plans in accordance with local, state, and federal rules and regulations.

Featured Jobs
---
• Family Dollar - Loss Prevention Director - Southeast, Florida
• Lowe's - Director LP & Ops Support, Brick NJ
• Nike - Director of Loss Prevention for APLA, Beaverton, OR
• Ross Stores - Director, Ross Investigations & Safety Center, Dublin, CA
• Dollar Tree - Director Distribution Asset Protection, Chesapeake, VA
• Aurora Cannabis - Senior Director, Corporate Security, Edmonton International Airport, AB, Canada
• JC Penney - Vice President - Asset Protection, Dallas, TX
• Staples Canada - Director, Loss Prevention and Safety, Richmond Hill, ON, Canada
• Goodwill of Central and Southern Indiana - Director, Loss Prevention and Corporate Security, Indianapolis, IN
• Bloomingdale's - Director Asset Protection Investigations, New York, NY
• iHerb - Director, Safety and Security, Perris, CA
• iHerb - Director, Safety and Security, Irvine, CA
• Pay-O-Matic - Director of Security, Springfield Gardens, NY
• BJ's Wholesale Club - Vice President Asset Protection, Westborough, MA
• Associated Grocers - Director of Risk Management, Baton Rouge, LA
• Conn's Home Plus - Director of LP, Inventory Control & Fraud, Spring, TX
• Netflix - Director of Data Privacy and Security, Legal - Los Angeles, CA
• Food Lion - Director of Asset Protection, Salisbury, NC
• Ahold Delhaize USA - Manager | Corporate Investigations - Retail Business Service, Salisbury, NC
• T-Mobile Express Stores - LP Operations Manager, East Brunswick, NJ
• Living Spaces - Director of Safety, California
• Kings - LP Investigator - Northern New Jersey

---

---

---

---
Daily Jobs
Appearing One Day Only
View our Internet Jobs Archives here
| | | |
| --- | --- | --- |
| JOB TITLE | COMPANY | CITY/STATE |
| | | |
| Regional AP Manager - Western VA/Eastern TN Region | belk | Raleigh, NC |
| LP Supervisor | Burlington Stores | Laredo, TX |
| Head of Asset Analytics & Insights | CVS Health | Cumberland, RI |
| Multi-Store AP Manager | Home Depot | Memphis, TN |
| Officer Corporate Security | Home Depot | Smyrna, GA |
| AP Specialist | Home Depot | Riverside, CA |
| AP Specialist | Home Depot | Moreno Valley, CA |
| AP Specialist | Home Depot | Lake Elsinore, CA |
| AP Specialist | Home Depot | Murrieta, CA |
| AP Specialist | Home Depot | Perris, CA |
| LP Supervisor | Kohl's | West Des Moines, IA |
| LP Supervisor | Lord & Taylor | Moorestown, NJ |
| Manager LP Ops & Support | Lowe's | Las Vegas, NV |
| LP & Safety Manager | Lowe's | Brunswick, ME |
| Retail District LP Manager | Nike | Jeffersonville, OH |
| AP Manager | Sears | Daytona Beach, FL |
| Area Manager AP (All facilities) | WalMart | Bedford, PA |
| AP ASM | Walmart | Salem, OH |
| Supv. LP Analysis | Williams-Sonoma | Las Vegas, NV |
Sponsor this section of the Daily
---

---

---
Your Career
Productivity Tips for 2019: Six Ways to Supercharge, Save Yourself Time, Wake Up Earlier
Six Unexpected Ways To Help Supercharge Your Productivity
There are so many different tips on helping you boost your productivity, but how often do you actually use them? Here are six strategies you can use, that are actually fun, to boost your focus and productivity at the same time. Get some sun

Wake Up 9 Minutes Earlier to Improve Energy and Productivity
Morning routines. Some people have one, others just wing it. There are various reasons why having a morning routine can be beneficial, but it also helps you ensure a productive and happy day. It only takes 9 minutes

These 5 Productivity Hacks and Tools Can Save You a Bunch of Time in 2019
Maybe one of your New Year's goals is to save time and increase productivity during your time at work. Here are some great hacks and tools anyone can use to enhance productivity and manage your time. Limit tech usage

The Lazy Person's Guide To Being Productive
We've all been a procrastinator. It's hard sometimes to get to certain projects done, or catch up on those emails. If your New Year's goal is to kick this habit, here are some great techniques you can use to get things done on time. Do things as you get them
---

---

---
Tip of the Day
Sponsor
ed by Vector Security Networks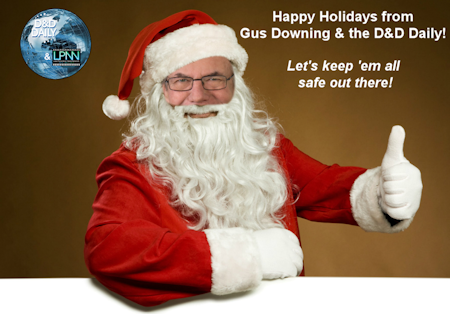 (content subject to approval)
---
---
Upcoming Events
---
Recruiting?
Get your job e-mailed to everyone... everyday
Post on our Featured Jobs Board!
---
Reach your target audience in 2018 every day!
Request our 2018 Media Kit
---
Not getting the Daily?
Is it ending up in your spam folder?
Please make sure to add d-ddaily@downing-downing.com to your contact list, address book, trusted sender list, and/or company whitelist to ensure you receive our newsletter.
Want to know how? Read Here


36615 Vine Street, Suite 103
Willoughby, OH 44094
440.942.0671
copyright 2009-2019
all rights reserved globally