The D&D Daily Mobile Edition
December 22,

2014



The LP Industry's #1 News Source - Informing, Educating and Instilling a sense of community


News Brief
Sponsored by WG Security Products, Inc.
Staples Confirms 1.16 Million Cards Breached In 115 Stores Back in October, big-box office-supply retailer Staples announced that it was investigating a possible customer payment data breach. The results of that investigation are in: yes, the payment systems of some Staples stores were breached. While there was some speculation last month that this breach may have been linked to the one at craft retailer and fellow big-box tenant Michaels, it turns out that the two breaches weren't related, according to security blogger Brian Krebs. Staples says that about 115 of its stores were hit in this breach, out of a total of 1,400 stores in the chain. (If you're wondering whether your local store appears on the list, you can download a PDF here.) The malware first appeared and started slurping up payment data at stores in Jersey City, NJ and Springfield, PA on July 20. 113 other stores joined the breach on August 10, and transactions from that point until Staples caught and disposed of the malware on September 16th. Staples says that its investigation shows that customer payment information that may have been stolen includes cardholder names, card numbers, expiration dates, and card verification codes. The company also reports some "fraudulent payment card use" traced to four of the chain's stores in New York City in April and May of this year. consumerist.com

List of 115 stores impacted in Staples data breach

Retailers' holiday hopes up after busy weekend A busy weekend buoyed retailers' hopes that the holiday shopping season will end strong after a weak start. Saturday, dubbed Super Saturday by some, was expected to be the biggest shopping day of the year. ShopperTrak predicted sales would hit $10 billion vs. $9 billion for Black Friday. Analysts and shoppers reported deep discounts and often-mobbed stores across the USA. This weekend and the weekend after Christmas are expected to be resilient, and a solid holiday season for 2014 should be achieved," says National Retail Federation economist Jack Kleinhenz. "If survey reports are accurate, the holiday shopping completion rate is below the last few years and retailers will be busy right up to Christmas Day." Christmas falling on a Thursday means many shoppers will have Friday off, which Kleinhenz says will give them more time to take advantage of after-Christmas promotions and discounts. usatoday.com

Protesters Shut Down Part of Mall of America
More than 1,500 protesters against police violence shut down part of the Mall of America in Minnesota on Saturday, resulting in about 25 arrests during the final weekend before Christmas as shoppers scrambled to buy gifts at one of the nation's largest shopping centers, officials said. The protest and a smaller action at the King of Prussia Mall in Pennsylvania were the latest in a series of U.S. demonstrations in recent weeks over grand jury decisions not to charge white police officers in the killings of unarmed black men in Ferguson, Mo., and New York City. Police at the Mall of America in the Minneapolis suburb of Bloomington arrested about 25 demonstrators, mostly for trespassing and failure to disperse, said Bloomington police spokesman Commander Mark Stehlik. At least 1,500 people took part, Stehlik said. Some protesters moved around the shopping center and chanted after the bulk of the gathering broke up, he said. wwd.com
Protesters Stage Die-in at King of Prussia
Demonstrators held a die-in at the King of Prussia Mall during one of the busiest shopping days of the year. Protesters gathered in the busy suburban mall's food court, around 5 p.m. They dropped to the floor and staged die-ins at 5:15 p.m., 5:25 p.m. and 5:45 p.m. They also marched throughout the mall and parking lot for an hour and a half, chanting and carrying signs. More than 180 people attended. nbcphiladelphia.com
Criminal Charges Filed Against U.S. Citizen in Connection with a Multi-Million Dollar International Cyber Counterfeiting Scheme Based in Uganda U.S. Attorney David J. Hickton for the Western District of Pennsylvania and U.S. Secret Service Special Agent in Charge Eric P. Zahren of the Pittsburgh Field Office announced the filing of a criminal complaint in Pittsburgh charging a U.S. citizen with leading an international counterfeit currency operation headquartered in the Republic of Uganda. Ryan Andrew Gustafson, aka Jack Farrel, aka Willy Clock, 27, a U.S. citizen currently residing in Kampala, Uganda, was charged with conspiracy and counterfeiting acts committed outside of the U.S. When he lived in the United States, he mainly resided in Texas and Colorado. "This complicated, international cyber counterfeiting conspiracy was broken as a result of expert investigation by the Secret Service and a total commitment of all cooperating law enforcement to reject the premise that criminals committing cybercrimes in the U.S. – but who reside outside our borders – cannot be reached," stated U.S. Attorney Hickton. "We will hold cyber criminals accountable and bring them to justice no matter where they reside." justice.gov

FBI blames North Korea for Sony Hack - Offers help to any U.S. company hit by cyber attack In a statement released early Friday afternoon, the FBI said that its investigation - along with information shared by Sony and other U.S. government departments and agencies - found that the North Korean government was responsible for the cyber-attack on Sony Pictures Entertainment in late November. "Technical analysis of the data deletion malware used in this attack revealed links to other malware that the FBI knows North Korean actors previously developed. For example, there were similarities in specific lines of code, encryption algorithms, data deletion methods, and compromised networks. The FBI also observed significant overlap between the infrastructure used in this attack and other malicious cyber activity the U.S. government has previously linked directly to North Korea." The agency added that it was "deeply concerned" about the destructive nature of this attack on a private sector entity and the ordinary citizens who worked there. "North Korea's attack on SPE reaffirms that cyber threats pose one of the gravest national security dangers to the United States. Though the FBI has seen a wide variety and increasing number of cyber intrusions, the destructive nature of this attack, coupled with its coercive nature, sets it apart ... The FBI stands ready to assist any U.S. company that is the victim of a destructive cyber attack or breach of confidential business information." Security reporter Brian Krebs writes: "Miscreants who were once content to steal banking information and blast out unsolicited commercial email increasingly are using their skills to hold data for ransom using malware tools such as ransomware. I'm afraid that as these attackers become better at situational awareness - that is, gaining a better understanding of who their victims are and the value of the assets the intruders have under their control - these attacks and ransom demands will become more aggressive and costly in the months ahead. fbi.gov krebsonsecurity.com

Obama: North Korea Hack 'Cybervandalism,' Not an Act of War

Consumers Doubt Retailer Efforts to Protect Financial Info Unfortunately for retailers, consumers today remain wary of the measures that merchants have in place to protect their personal information, despite extensive retailer efforts. According to a recent survey of more than 6,000 online consumers, Bizrate Insights found that more than three-quarters (76%) of online buyers were dissatisfied with the strength of credit card and personal information among retailers. nacsonline.com

Sears and Staples Top 5 in Online Retailing in '13 - More valuable as domain names than brick-and-mortar stores? What happens when a brick and mortar retailer's brand becomes more valuable as a domain name than as a chain of stores? We might be seeing the answer to that question at department store legend Sears Holdings and office supply category killer Staples. In the past year both of those retailers have made headlines for falling revenues, big losses, closing stores, and collapsing sales. Sears and Staples look like retail dinosaurs, yet both of them were among the top five online retailers in 2013, according to Internet Retailer. An interactive chart showed that Staples was number three and Sears was number five. Staples' 2013 online revenue was $10.4 billion and Sears' online revenue was $4.9 billion. seekingalpha.com

NLRB alleges that McDonald's Corp. violates worker rights The National Labor Relations Board on Friday designated McDonald's Corp. as a "joint-employer" with franchisees at nearly 14,000 U.S. restaurants, delivering a big win to unions. The board's general counsel's office ruled that the company violated the rights of employees openly seeking better pay and working conditions. Hearings are set for March on whether to pursue disciplinary steps. In a statement, McDonald's called the move an "overreach" and vowed to contest it. The company said it has been the target of a union-financed campaign and is only defending itself against an attack on its business. The NLRB said it has found 86 cases in which the company's unlawful conduct included sanctions against workers who had sought job improvements, including by participating in nationwide fast food worker protests. Violations included firings, reduced hours, threats, surveillance and discriminatory discipline against workers who engaged in union or other legally protected activity, the board said. philly.com

Dov Charney Reveals He's Down To His Last $100K And Sleeping On A Friend's Couch Ousted American Apparel CEO Dov Charney has revealed he's down to his last $100,000. Charney, who was officially terminated from his consulting role at American Apparel last week, told Trish Regan at Bloomberg TV that he has fallen on hard times. In addition to his dwindling funds, Charney is sleeping on a friend's couch in the Lower East Side of Manhattan. American Apparel paid Charney an annual salary of $800,000 as CEO. Today, the company he founded is valued at between $226-$243 million. businessinsider.com bloomberg.com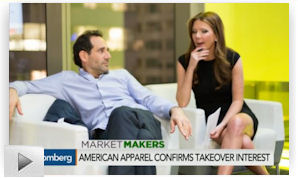 T-Mobile agrees to $90mn settlement with FTC to resolve 'cramming' lawsuit According to a recent statement released by the US Federal Trade Commission (FTC), the country's fourth biggest wireless carrier T-Mobile has agreed to a $90 million settlement to resolve a 'cramming' related lawsuit. The lawsuit against T-Mobile was filed by the FTC in July this year. The lawsuit accused the carrier of mobile 'cramming,' which is an illegal practice followed by mobile carriers to charge subscribers with false bills for unwanted third-party services. In its written complaint against T-Mobile, the FTC had said that T-Mobile was imposing bogus charges on the bills of its mobile subscribers. The alleged charges are disguised as tax or some other service fee, which the subscribers generally tend to pay without ever noticing that they are entirely fraud. uncovermichigan.com

Haggen Food to buy 146 Albertsons and Safeway stores Eighty-three California grocery stores, including 11 in Orange County and five in the Inland Empire, are getting a new owner. Haggen Food & Pharmacy, a Pacific Northwest retailer, announced its intent Friday to purchase 146 Albertsons and Safeway stores in Washington, Oregon, California, Nevada and Arizona. Albertsons and Safeway are merging in a deal announced in March and the Federal Trade Commission is requiring them to sell some stores to ensure the combined company doesn't control too much of the retail market. Haggen owns 18 stores with 16 pharmacies in Washington and Oregon. If the acquisition announced Friday is approved by the FTC, it will grow to 164 stores with 106 pharmacies. ocregister.com

Kingfisher B&Q sells controlling stake in China business for $219 Million Kingfisher is selling a controlling stake in its lossmaking B&Q China business in a 140m pound cash deal, the latest in a string of reversals for foreign retailers that has seen the departure of brands including Best Buy and Home Depot from the mainland market. The sale marks the end of a year-long hunt for a local partner by the UK-based home improvement chain in a market where DIY has yet to gain traction. Earlier this month, Best Buy sold the rump of its Chinese business to a mainland real estate group, almost four years after the US electronics retailer closed all of its branded stores in China. Two years ago, Home Depot, the US equivalent of B&Q, admitted defeat in a country where it failed to find successful store formats and a DIY culture to support its business. Shortly after that, Germany's Metro confirmed its experiment in mainland electronic retailing had also failed, as it closed its Media Markt stores there. uk.reuters.com
JCPenney Private labeling at the heart of the comeback JCPenney gets half of its sales from its stable of private brands. A top company executive told Fortune how he plans to get more mileage out of that business. JCPenney is taking its destiny into its own hands: the retailer has put its own brands at the heart of its comeback plan. The department store has a long history with in-house brands: a century ago, James Cash Penney was frustrated by vendors who would not sell him their products, so the retailer's founder started making his own merchandise in 1914, starting with Marathon Hats for men. That marked the beginning of what has become one of retail's longest standing and biggest private brand operations: Penney today has a portfolio of more than two dozen names, the billion-dollar St. John's Bay clothing brand and Arizona jeans chief among them, which have long generated about half of Penney's sales, with the other half coming from national brands that are widely available at other retailers. fortune.com

Walgreens nearing merger with U.K. drugstore-chain Boots

Russian, Ukranian Cybercriminal Gang Hacks Bank ATMs for $15 million

Statistics on the upcoming NRF Big Show

Last week's most popular news article --

Former Toys 'R' Us chief named CEO of Hudson's Bay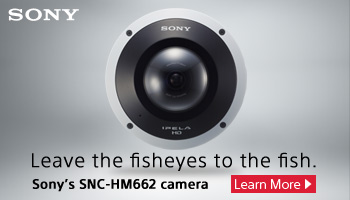 All the news - One place - One Source - One Time
The D&D Daily respects your time
& doesn't filter retail's reality
Report Your News!
(content subject to approval)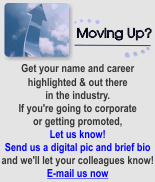 Loss Prevention News Network

ORC's Public Partnership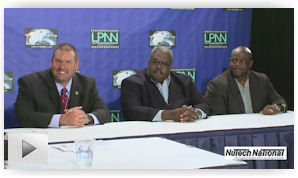 Joe LaRocca, VP & Senior Advisor, LP, RetaiLPartners, moderates this session on the importance of public-private partnerships in fighting ORC. Captain Bill Williams and Detective Joe Hopkins of the LAPD, and Sergeant Jim Ostojic of the Polk County Sheriff's Office, tell us about the industry-leading models taking shape across the country that are helping retailers and law enforcement share real-time information like never before. Learn about the commercial crimes division of the LAPD, the expansion of associations like LAAORCA and the new ORC training programs for law enforcement.
---
In this LPNN Quick Take,
Amber Virgillo
chats with
Nicholas Khalil
, CEO of Checkview. As a diamond sponsor for the International Association of Interviewers,
Checkview
takes continuing education seriously. Nicholas tells us about Checkview's long-term commitment to both its customers and the LP industry as a whole. Also hear about the holistic approach this systems-integrator takes with its unique "Program Oversite" modules, a comprehensive offering that acts as an extension of the LP team.



Joan Manson

Sponsored By:


Bass Security





Sponsored By:



Keith White & Michael Nelson

Sponsored By:


Dan Faketty and Professor Bob Hanson

Sponsored By:


The NRF's LP Legislative Committee, a National Update





Jeff Fulmer & Jon Gold


Sponsored By:


Preparing - Training - Responding to the Active Shooter





Rich Mellor


Sponsored By:

Cyber Security's Increasing Impact on Retail & the Role of Loss Prevention

Tom Litchford
Sponsored By:

Stan Welch, VP of LP, JCPenney



Sponsored By:



In case you missed it ...
Click here to view all the episodes from
"Live in Ft. Lauderdale at the NRF LP Show."

Solution Providers, have a video or commercial you want to publish? Contact us.


Stay Tuned for our New 2015 Get LP Social Column!

---

2014 LP Team Group Selfie Review

Showcasing each team in order!
Be on the lookout for our new Get LP Social 2015.

Your Team - Your Pride

Bloomingdale's LP Executive Team


Central Team, Regionals and LP Managers gathered together for some team-building cooking exercises at the HCC Culinary Arts Institute in New Jersey
"A stronger you, makes a better us"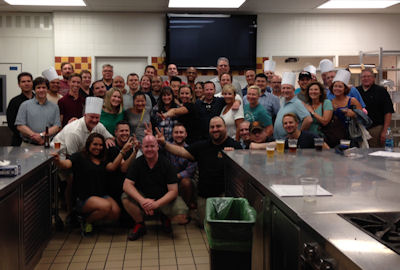 *Originally published on July 30, 2014
View all the selfies here!

Three 2014 Group Selfie LP Teams to win Pizza Parties!
Drawing at our Live in NYC at the NRF Big Show, January 12th.
Make sure you're watching!

e-commerce

Sponsored by The Zellman Group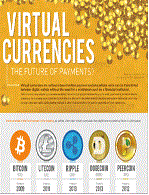 Virtual currencies: bitcoin and beyond - Infographic
Bitcoin typically garners most of the coverage in the mass-media when it comes to virtual currency (aka "digital currency"), in part because it was the first fully implemented currency of its kind. It has also become the largest virtual currency in terms of total market value. A multitude of other virtual currencies, however, have been forged – at last count, more than 500 in all. What follows are just a few of the front runners in the industry, along with data on when they were created, their market cap, some vendors accepting them, and more. In addition, we've also included notes on a handful of other virtual currencies that have some interesting stories behind them. mobilepaymentstoday.com

Would You Like Beacons With That?
McDonald's franchises are serving up more than fries with its burgers in Columbus, Georgia. They're offering a side of beacons. The fast-food company has tapped the bluetooth low-energy beacon solutions provider Piper to deliver iBeacon technology to consumers by providing them with coupon offers, timely alerts, employment opportunities and customers services upon arrival at the restaurant. The custom mobile app is available for iOS and Android platforms and get the deals into customers hands once they opt in to the smartphone option. Customers can see the deals once they are in close proximity to the restaurant and they can also choose to customize what type of messages they receive. "Everyone is looking at their phones, millennials especially, and that's where we've decided to engage," said Jack Pezold, an owner and operator of McDonald's franchises for more than 40 years. "We know our customers and Piper's beacon solution allows us to cater to their tastes, preferences and behaviors, making it easy for them to get more value and enjoyment out of their McDonald's experience." pymnts.com

Mobile NFC payments to exceed $130B by 2020: report
"Fraud is not a person - it is a dynamic grouping of statistics that deviate from the norm."
Stuart B. Levine, CFI, CFCI
CEO, The Zellman Group & Zellman Fraudnet


LPRC All-Star Member Program

The Loss Prevention Research Council (LPRC)
December 2014 All-Star Member Selections:

Retail Winner: Corrie Tallman

Corrie Tallman is a Merchandising AP Solutions Manager at Walmart, a leading US broadline retailer, and a valuable LPRC member. We sat down with Corrie to gain insight on her experiences:

LPRC: Describe what your company does in two sentences

(My team at Walmart specializes in) Creating and developing a Merchandise Protection Plan inclusive of anti-theft solutions and best practices to help our stores sell more and shrink less.

LPRC: One tip to help other members like you get more out of their LPRC membership

I encourage all LPRC members to actively participate in working groups and action teams to collaborate, innovate, and evaluate your company's loss prevention needs and goals.

LPRC: Who's your ideal lunch partner (historical figure, celebrity, etc.)?



Ideal lunch partner would be Sylvia Plath!


Solution Provider Winner: Tony Oliver

Tony Oliver is the CTO/CMO at Universal Surveillance Systems (USS), a leading LP solution provider, and a valuable LPRC member. We sat down with Tony to gain insight on his experiences:
LPRC: Tony, please describe what your company does in two sentences.

USS provides innovative protection solutions spanning Electronic Article Surveillance, Physical Security, RFID, GPS, and more. USS takes direct customer feedback and transforms the customer needs and wants into an integrated business solution designed from the ground up for the customer.

LPRC: One tip to help other members like you get more out of their LPRC membership?

a. Interact! If you are a retail member talk with the vendors and challenge them with all the problems you face. At the same time if you are a Vendor challenge the retail partners way of thinking about the possible solution. Everyone is a part of the LPRC program for the same reason… to be successful, to exchange ideas between peers, and to challenge ourselves and our organizations to take on challenges that we all face.

b. Share! Share successes and share ideas and most importantly share the things that will make both the retailer and vendor successful in placing solution into your organization.

c. Participate! The more retailers and vendors participate in the LPRC studies and other projects the more data can be gathered. With more data we enable all of us to make better decisions.

LPRC: What's your ideal lunch partner (historical figure, celebrity, etc.)?

Nikola Tesla – I would just want to exchange ideas and pick his brain for as long as I could. Everything that we see around us today in this age of technology was enabled by him directly or indirectly. In his

time and even by today's standard he would be consider an eccentric but that drive to create and invent is astonishing to me. For anyone in a similar capacity of inventing solutions I think we would all want some one-on-one time with the most well-known "Mad Scientist" in history.

ORC News
Sponsored by Security Resources
Stage employees in Sallisaw, OK face embezzlement charges for $44,000 of merchandise Embezzlement charges were filed against two Stage Department Store employees on Dec. 16 after a Loss Prevention officer discovered video surveillance of Jessica Smith and Kathryn Carter walking out of the store with unpaid for merchandise. According to the probable cause affidavit, the loss prevention officer had reviewed about 10 months of videos that showed Smith, 23, and Carter, 25, would leave the store several times a month with merchandise in store bags. By their own accounts, Smith estimates she has taken in excess of $16,200 worth of merchandise while Carter believes she has taken more than $28,400 in merchandise. Sallisaw officers interviewed both women who admitted in writing to taking the merchandise. sequoyahcountytimes.com

Seminole Co, FL Deputies arrest 4 during Bike Patrols Deputies assigned to the Pinellas County Sheriff's Policing Unit conducted a bike patrol at the new Seminole Walmart, Friday, Dec. 19. The patrols are part of an effort by the sheriff's office to ensure the safety of shoppers and their merchandise during the holiday season. Three were arrested and a fourth was issued a notice to appear in connection with the theft of merchandise including a 39-inch television. tbnweekly.com

Target cashier arrested in $3,830 void scheme in Riverdale, NJ Target cashier allegedly canceled out thousands of dollars worth of transactions and let shoppers leave the store without paying for items, police said. Authorities did not say whether Zariah Lozada was granting the deep discounts to people she knew or if she was doing as a nice gesture for strangers doing their holiday shopping at the Target in Riverdale, but police said the 18-year-old is now facing charges for reportedly voiding out $3,830.96 worth of transactions over the past week. nj.com


Baton Rouge woman wanted in TJ Maxx handbag thefts The Hammond PD is looking for a woman wanted for stealing $2,100 worth of purses. Gaberel Smith, 25, is wanted for felony theft for stealing the purses from TJ Maxx in Hammond. She has been arrested on multiple other occasions for shoplifting by the Ascension Parish S.O, Gonzales PD, Lafayette S.O, BRPD, and EBRSO. She is a convicted felon for theft charges, but has been off probation since 2009. nbc12.com

Two Shoplifters Arrested At Bedford, MA TJ Maxx; $1,000 in merchandise recovered Two Lynn women were arrested Saturday for allegedly shoplifting $1000 worth of merchandise, including designer handbags, from TJ Maxx in Bedford. Police parked outside Great Road Shopping Center were alerted by an employee that two women were circling the inside perimeter of TJ Maxx and placing random items in their cart. They allegedly also placed large sweaters on top of the cart to hide the items. When the women - identified by Bedford Police as Alexandra Nathaly Munoz-Santo, 23, and Selena Teresa Santana-Diaz, 18, both of Lynn - noticed they were being watched, they left the cart at the door and exited the store. cbslocal.com
Univ. of Alabama merchandise a hot item for a pair of shoplifters It happened Thursday at Big Al's Merchandise in Florence. Store owners provided police with surveillance footage showing a man in a wheelchair and a female companion walking through a section of University of Alabama apparel. The footage includes several incidents in which clothing is apparently taken from the racks and placed in bags or underneath the man's wheelchair seat. waff.com
Indiana Walmart thief flees with $3,500 of disposable razors State Police report a shopper at Walmart loaded a cart with $3,500 worth of disposable razors Sunday evening, pushed it through a fire exit door and fled in a car. Troopers at Indiana released a still image taken from the security video system at the store in SouthTowne Plaza. Store security workers discovered the robber about 6:22 p.m. and blocked the main doors, but the suspect used a fire exit and set off an alarm system "causing brief panic by employees and customers," according to a report. indianagazette.com

Athens-Clarke, GA Police say Organized shoplifting is a problem during holidays
Do you have an ORC case to share?
Share your ORC news and help the industry grow

Retail Crime News

Sponsored by NuTech National
Retail Store shut down selling millions in counterfeit merchandise in Morehead, Ky. Sheriff's Office Chief Deputy Joe Cline said. "We got the complaint and it developed into something large. Investigators also believe vendors were coming to the store to purchase the fake items to sell in their own stores. wkyt.com

16 year old male killed in Dayton, Ohio mall shooting The Montgomery County Coroner's Office confirms the shooting victim is 16-year-old Jawaad Jabbar of Middletown. It happened after 10 a.m. near HHGregg in the 2700 block of Miamisburg-Centerville Road. The incident was dispatched as a shooting. Miami Township Police and the Montgomery County Sheriff's Office responded to the scene. According to police, the incident stemmed from an altercation outside of one of the mall entrances. "Some individuals who were inside shopping were preparing to leave when they were approached by some other individuals," stated Sgt. Rex Thompson of Miami Township Police. Medics rushed one person to the hospital. The Montgomery County Coroner's Office said the man died at the hospital Saturday afternoon. Despite the crime scene tape and the police cars, shoppers continued mulling in an out of the stores as police conducted their investigation. Officers have not yet released the names of those involved and the circumstances behind the incident. Police are still investigating. wdtn.com
FBI corrals fast-food robbers; Chipotle robbery inside job The FBI and area police say they have busted a group of men who had robbed fast-food restaurants and planned more robberies. Two of the suspects worked at a Chipotle that was robbed by a suspect toting an assault rifle and detectives believe the suspects helped plan and execute the robbery, according to federal court documents. The trio robbed two Chipotle in eastern Jackson County and the same Burger King in Independence twice. The also attempted to rob a Drury Inn, according to court documents. The robberies occurred in November. Those charged in federal court are William H. Parker III, 20, Mikah M. Labayen, 19, and Isia G. Etienne, 19. Etienne shot a Blue Springs ice cream driver two years ago with a BB gun and was given supervised probation. The first fast-food robbery occurred at the Chipotle located at 900 E. Columbus St. in Lee's Summit. Etienne allegedly was armed with an Ak-47-type rifle and a knife when he robbed the restaurant about 7 a.m. A manager was taken hostage and forced at gunpoint to open a safe and turn over $1,600 to the robbers. Labayen was working that night and allegedly created a ruse to go outside where he claimed he was accosted by the gunmen and forced to let them in the store. Someone inside the restaurant claimed that Labayen and Parker didn't seem scared while lying on the ground during the robbery. kctv5.com


Former employee sentenced to prison for putting Preston True Value Mart out of business The former True Value Mart employee whose embezzling led to the business' closure will spend at least the next two years in prison for the crime. Becky Matthews, 44, of Preston, was sentenced Thursday by Judge Mitchell Brown to five years in state prison for grand theft by embezzlement, with two of those years being fixed. Matthews was originally charged Feb. 7, 2014, and initially faced five counts of grand theft for allegedly embezzling $50,000 over at least a five-year period from True Value Mart. She was employed for a number of years at the retail business. During Matthews' sentencing, True Value Mart Manager Steve Bergquist read a prepared victim impact statement that relayed to the court how the embezzlement impacted the store and ultimately led to its closure. idahostatejournal.com

Walgreen's Pharmacy Technician in Kennewick, WA accused of stealing medication Police in Kennewick arrested a pharmacy technician accused of stealing at least 17,000 pills while working at a Walgreens store. The Tri-City Herald reports 32-year-old Marianne Folk pleaded innocent to a charge of first-degree theft at a Thursday court appearance in Benton County. According to court documents, the store's security manager told police that inventory checks showed a large number of pain pills and muscle relaxers missing. He said the store redirected a security camera to cover the back stock area and footage showed Folk grabbing a bottle and either walking out of view or pouring the bottle into her pocket. seattletimes.com

Store employee charged in 2013 Petco Armed Robbery in Frederick, MD Frederick police have arrested a man who they say helped two others plan and carry out the 2013 robbery of a pet supply store where he worked. Tyrie Paul Frazier, 20, was helping another employee count money and lock up the Petco store at 1275 W. Patrick St. at about 9:30 p.m. Oct. 31, 2013, when two men armed with a knife and a Taser entered the back room, police said. After a review of surveillance tapes and interviews with another suspect, detectives determined Frazier himself was in on the crime, said Lt. Clark Pennington. "We suspected from pretty early on," Pennington said Friday. "Based on information we have been continuing this investigation since Halloween of 2013 and, through the course of that investigation, we were able to develop (Frazier) as a participant." The first clue came when detectives reviewed the store's surveillance tapes, which indicated the robbers knew where to go once they entered the store to avoid cameras and get to the back room. Once the men entered the back office, they immediately attacked Frazier's co-worker with a Taser and tied her up, Pennington said, but Frazier was left free for much longer and was not tied securely before the men left. fredericknewspost.com


Man arrested after robbing Sandy Springs, GA Kroger; also charged in Walgreens Armed Robbery Police have arrested a man who robbed a Sandy Springs Kroger and then held officers at bay in a nearby wooded area Sunday morning. The suspect, 21-year-old Matthew Weber, robbed the Kroger of two cartons of cigarettes at gunpoint, police said. Weber then fled into the woods behind the store where SWAT was called in to help. When officers arrived, authorities said Weber put his gun to his head. Negotiators were able to convince Webber to give up a short time later. Weber was taken into custody and transported to the Fulton County Jail with charges of armed robbery. Detectives also charged him with a second armed robbery that occurred on Thursday at Walgreens. wsbtv.com

Toronto Man to pay $1.6 million to victims of credit card fraud Prosecutors have described a Toronto man's massive credit card fraud scheme as high-tech bank robbery - stealing the identities of 38,000 people in order to bilk dozens of banks. So when he was convicted of mail fraud in February 2011, the federal government began the arduous task of figuring out just how much each victim was owed. Years later, following the government's petition to the 8th US Circuit Court of Appeals, a federal judge ordered Adekunle Adetiloye to pay about $US1.5 million ($A1.6 million) in restitution and forfeiture. Adetiloye is appealing the December 8 judgment. "To be fair to everybody, the losses in this case are uncommon," Assistant US Attorney Nick Chase said on Thursday. "It's a hard case in many ways to prove up. There's just not a lot of law out there on any of this. It's a little uncharted." What isn't clear, Chase said, is whether anyone will see the restitution payments. Adetiloye's lawyer wouldn't comment on his client's financial situation. Adetiloye's 18-year prison sentence, issued in January 2012, capped a lengthy international investigation into fake debt-collection agencies. smh.com

Suspects sought after Saturday Morning Robbery at GameStop in Blue Ridge Mall (NC) According to police, one suspect...a black male, about 35 years of age, asked the store clerk for an X Box gaming system. The clerk and the suspect went into a locked back room to get the X Box, and at that point the store clerk was threatened by the suspect with a knife. A scuffle broke out between the clerk and the victim and the clerk received a laceration in the right bicep. The suspect then fled from the store and entered a vehicle.. The vehicle was driven by a white male...and both suspects in the Chevy Cavalier fled east out of the mall parking lot. whkp.com

Mississippi Woman Charged with 13 Counts of Identity Theft Twenty-eight-year-old Ashley Boren was arrested Friday on 13 counts of felony fraud. Kemper County Sheriff James Moore says Boren was a bank teller, and used information from member accounts to sign up for credit cards that she used for herself. "She was actually using family members' identities and she was having things sent to her address, and she was actually having things sent to the bank, as well. That's where she worked," Sheriff Moore says. With Christmas right around the corner Sheriff Moore says Boren maxed out several credit cards on Christmas items- mainly children's toys. wtok.com

Security guard shot outside Washington Heights, IL cell phone store

Walmart Shoplifting Suspect Pulls Gun in Colorado Spring, CO

Muskegon, MI store owner sentenced to 2 yrs probation and $12,000 restitution on counterfeit merchandise charges

Grocery stores in Monroeville, Plum PA robbed minutes apart; Giant Eagle and Shop 'n Save robbed within 30 minutes

Tasmania Toy shop heist: Thieves tunnel into store, take $7000 worth of goods

Smash and Grab Jewelry Robbers struck at Berlin, Germany's famous KaDeWe Department store Saturday

Botched Robbery of a Palm Spring, AZ Food for Less ends with a crash into a power poll

Man poses as Wawa employee, steals 30 cartons of cigarettes in Florence, NJ

DEA employee charged in credit card fraud scheme

Burglar breaks into Safeco, steals baseball memorabilia

Florence, KY Mall evacuated Saturday after CO2 tank explosion


Robberies and Burglaries
● Casey's General - Omaha, NE - Armed Robbery
● CVS - N. Knoxville, TN - Armed Robbery
● CVS - Rockwell, NC - Armed Robbery
● Exxon - Bear Creek Twp, PA - Robbery
● Kum & Go - Marshalltown, IA - Robbery - 2 arrested
● Kwik Fil - Jamestown, NY - Armed Robbery
● Mac's Thunder Bay, CN - Armed Robbery
● Mac's Fresh Market - Camden, NJ - Armed Robbery - Manager killed
● New Ways - Texarkana, TX - Armed Robbery - clerk stabbed
● Plaid Pantry - Portland, OR - Robbery
● Quick Check - Scott Co, MO - Armed Robbery - suspect arrested
● Rite Aid - Chattanooga, TN - Armed Robbery
● Roscoe's - Red Springs, NC - Armed Robbery - 4 charged
● Shop n Save - Des Moines, IA - Armed Robbery
● Verizon - McAllen, TX - Burglary - 5 arrested
● Walgreens - Omaha, NE - Armed Robbery
● 7-Eleven - Coral Gables, FL - Armed Robbery
● 7-Eleven - Wilmington, DE - Armed Robbery - sentenced to life +28 yrs


Vendor Spotlight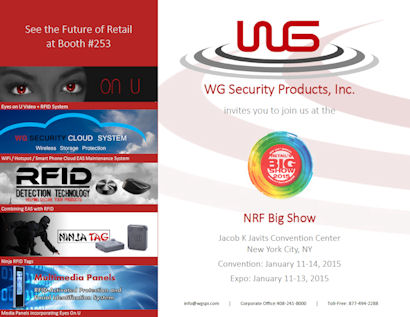 Featured Job Listings
Sponsored by Cam Connections
Feature Your Job Here For 30 Days -
70% Aren't On the Boards
VP of Sales
Checkview
Chanhassen, MN
Checkview
Sr. Director, Field LP
Ross Stores
Dublin, CA
Ross Stores
Director of LP
Tourneau
New York, NY
LinkedIn
Director Market LP
Walgreens
Phoenix, AZ
Walgreens
Dir Div LP Safety & Hazmat
Lowe's
Mooresville, NC
Lowe's
Market AP Specialist
REI
Bay Area, CA
REI
National Account Executive
Checkview
Northeast Region
Checkview
National Account Executive
Checkview
United States
Checkview
Corporate Investigator
Confidential
San Francisco Bay, CA
Confidential
National Account Manager
Vector Security, Inc
TBD
Vector Security, Inc
National Account Mgr
Confidential
Northeast
Downing & Downing

Limited Time Only - Post Your Multi-Unit LP jobs for FREE - Learn More Here

Daily Job Alerts


Sponsored by Cam Connections
Appearing One Day Only
View our Internet Jobs Archives here
Regional LP Manager
AutoZone
Houston, TX
AutoZone
AP Manager
BJ's Wholesale Club
Linden, NJ
BJ's Wholesale Club
AP Manager
BJ's Wholesale Club
Coral Springs, FL
BJ's Wholesale Club
AP Manager
BJ's Wholesale Club
Hyannis, MA
BJ's Wholesale Club
AP Manager
BJ's Wholesale Club
Danvers, MA
BJ's Wholesale Club
AP Manager
BJ's Wholesale Club
Philadelphia, PA
BJ's Wholesale Club
Regional LP Manager
Dollar General
Multiple locations - US
Dollar General
Regional LP Manager
DSW Inc
Northridge, CA
DSW Inc
LP Specialist
Smith's Food and Drug
Las Vegas, NV
Kroger
LP Specialist
Kroger
Farragut, TN
Kroger
Assistant Mgr LP
Neiman Marcus
Longview, TX
Neiman Marcus
LP Specialist
Publix
Charlotte/Lee County, FL
Publix
LP Specialist
Publix
Lake County, FL
Publix
AP Manager in Training
Walmart
Bastrop, LA
Wal-Mart
AP Manager in Training
Walmart
Parker, CO
Wal-Mart
AP Manager in Training
Walmart
Vicksburg, MS
Wal-Mart
AP Manager in Training
Walmart
Van Wert, OH
Wal-Mart
AP Manager in Training
Walmart
Snyder, TX
Wal-Mart
AP Manager in Training
Walmart
Castle Rock, CO
Wal-Mart
AP Manager in Training
Walmart
Madison, WI
Wal-Mart
AP Manager in Training
Walmart
Bellevue, NE
Wal-Mart
AP Manager in Training
Walmart
Stamford, TX
Wal-Mart
LP Manager Hrly
Kmart
South Burlington, VT
Sears Holdings Corp
LP Manager
Kmart
West Orange, NJ
Sears Holdings Corp
AP Team Leader
Target
Wylie, TX
Target
ETL Assets Protection
Target
Germantown, MD
Target
ETL Assets Protection
Target
Largo, MD
Target
LP Manager
Macy's
Glen Allen, VA
Macy's



Home of the Industry's Original
On the Move

Randy Hall was named Regional Diversion Manager for CVS Health.
David Adamson was named Loss Prevention/Inventory Leader for General Nutrition Centers, Inc.
Post Your New Job or Promotion!
See all the Industry Movement


Your Career
Sponsor this section of the Daily
How to Stick With Something When Times get Tough Nothing worth having or doing ever comes easy. Challenges will always be faced when we're trying to achieve a goal or pursue a dream. Achievement is tough, takes a lot of effort and sacrifice so here are some tips to help you get through the bad in order to obtain the good. You need G-R-I-T

Why the Most Successful People Know When to Admit They're Clueless Many of us strive to be experts in our fields, but what really sets you apart is your ability to give credit to others and. Here are some tips to stop worrying about doing so many things well and how to use your resources. Share the wealth

Last week's most popular articles--

5 Steps to Boost the Skills that Will Help You Better Connect with People Being emotionally intelligent means you're tuned in with your emotions and know how to manage them as well as others' emotions. This allows you to create stronger connections. Here are some tips to achieve a higher EI. Feedback

7 Things Great Leaders Do to Be Courageous Fear can get in the way of your leadership ability. People find themselves in a leadership position, try to be "perfect," then fear they will fail and be found out. This fear can then lead to problems or bad behaviors. Here are some ways you can lead in a way that minimizes fear. Focus on something bigger than yourself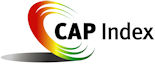 Tip of the Day
Sponsored by Vector Security
With all of us out and about over the holidays next time you see someone needing help take a minute and help them out. You never know what will come back to you.

Just a Thought,
Gus







Upcoming Events
---
Recruiting?
Get your job e-mailed to everyone... everyday
Post on our Featured Jobs Board!
Reach your target audience in 2015 every day!
Request our 2015 Media Kit
update account / change e-mail
unsubscribe FEEDBACK
www.downing-downing.com

Advertise With The D&D Daily




36615 Vine Street, Suite 103
Willoughby, OH 44094
440.942.0671
copyright 2009-2019
all rights reserved globally