The D&D Daily Mobile Edition
December 22,

2015



The LP Industry's #1 News Source - Informing, Educating and Instilling a sense of community




2015's GLPS's - Group LP Selfie's
Your Team - Your Pride - Our Industry
One Team at a Time



Dunham's Sports Loss
Prevention Team

"When Shrink Is Made A Priority Shrinkage Will Be Reduced With This Team"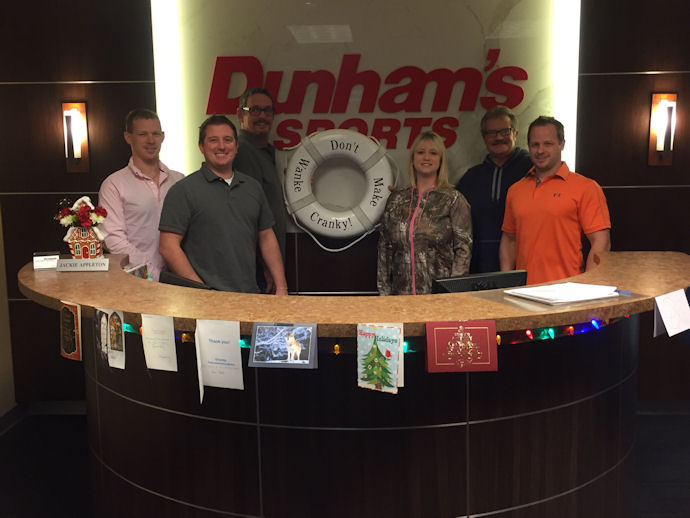 Pictured back row from left to right: Brandon Monroe, Regional Manager of Loss Prevention, Audit & Firearms Compliance; Tony Starrs, CFI, Regional Manager of Loss Prevention, Audit & Firearms Compliance; Randal Nickerson, Director of Loss Prevention, Audit & Firearms Compliance; Jennifer Sonnenfeld, Loss Prevention, Firearms Compliance & Shortage Control Coordinator; O. Keith Wanke, VP of Loss Prevention, Audit & Firearms Compliance; Thomas Cairns, CFI, Senior Regional Manager of Loss Prevention, Audit and Firearms Compliance

News Brief
Sponsored by WG Security Products, Inc.
Black Lives Matter Calls For Protest at Mall of America Tomorrow
Largest US Mall Launches Lawsuit Against Black Lives Matter
Civil rights groups have expressed concern over Mall of America's attempt to scuttle a Black Lives Matter protest. The United States' largest shopping mall began legal action Monday demanding the Black Lives Matter movement scrub its social media accounts of advocacy for an upcoming protest.

Black Lives Matter has called for a protest at the Mall of America in Minnesota state Wednesday. The demonstration aims to draw attention to the fatal police shooting of the 24-year-old Black youth Jamar Clark in November in Minneapolis, Minnesota.

The mall has now called on a judge to bar protesters from demonstrating at the retail center. A lawsuit filed by the mall named the group Black Lives Matter and four individuals as defendants, and is demanding the group retract its social media calls for protest.

While Hennepin County Judge Karen Janisch has stated a decision will be made quickly, protest organizers have responded to the suit by stating the demonstration will go ahead as planned.

"We are here for Black Lives, no matter what," Kandace Montgomery, a named defendant has stated.

The American Civil Liberties Union of Minnesota (ACLU-MN) says it is "closely monitoring the case," and described the mall's case as "over-zealous." "The Mall of America is trying to intimidate free speech activities with this aggressive lawsuit," said ACLU-MN Executive Director Charles Samuelson. The mall's response to the protest has also been met with anger on social media. telesurtv.net cbslocal.com

Street gangs migrate to white-collar-crime turfs and credit card fraud
In New Jersey, 111 Neighborhood Crips used a machine to make dozens of fake gift cards for supermarkets, pharmacies and hardware stores. The group based in Union County also made tens of thousands of dollars from bogus tax returns - and four of the 12 members indicted during the summer were also charged with murder and attempted murder in separate incidents. Their cases are pending.

These aren't members of an organized Mafia or band of hackers. They're street crews and gangs netting millions in white-collar schemes like identity theft and credit card fraud - in some instances, giving up the old ways of making an illicit income in exchange for easier crimes with shorter sentences.

Law enforcement officials say they see increasingly more gangs relying on such crimes. This year, more than three dozen suspected crew members have been indicted in separate cases across the country.

The nation's largest police department has revamped how it responds to financial crimes after officials started noticing street crews with recoded credit cards. Now, the grand larceny division brings in detectives from the gang unit and other divisions to work together.

Pasqual said for some, it was a replacement for other crime. "For some it's a supplement. They're earning the money to grow the other side of their business, using white-collar crime to fund gun running. For a lot of them this becomes their day to day. They travel the country when they get really good at it."

As officials crack down on one type of scam, criminals move on to the next. Gang members learn the craft from each other - but many are also millennials, "raised in a computer age, and they know how to use it," said Lt. Greg Besson of the NYPD's financial crimes task force. phillytrib.com

Super Saturday Surge Helps Stores Weather Manic Markdown Season
Super Saturday lived up to its reputation but didn't move the needle. The crowds came out. Business was good, and according to Customer Growth Partners, retail sales rose 4 percent to $55 billion last weekend, compared to $53 billion on the two comparable days last year.

Yet the surge wasn't super enough for anyone to revise the outlook which stands at a modest 3 percent sales gain on the season. Moreover, profits could be down from last year amid ubiquitous discounting.

Saturday and Sunday represent "the two highest traffic days of the year," said Craig Johnson, president of Customer Growth Partners. "It was a strong weekend, but it was too-little, too-late to save retailers from a lackluster season." wwd.com

Buy online, pick up in store. Simple, right? Not this Christmas
Fully 60 percent of such orders placed on Cyber Monday ran into problems, one study found. The wrong items were received, or orders were cancelled because the product was no longer in stock. Sometimes there was no notification an order was ready. Shoppers in droves have taken to social media to complain about long waits at the service counter and other issues, an outcry that could get louder as a crush of gift-buying procrastinators begin descending on store counters in the final days before Christmas.

So far, experts say much of the retail industry is doing a lousy job of consistently meeting customer expectations on these transactions. washingtonpost.com

FTC Rejects Staples' Concession In $6.3B Office Depot Deal
The Federal Trade Commission has rejected an offer by Staples to amend its $6.3 billion acquisition of Office Depot Inc. in an effort to appease the federal agency's wariness over the deal, Staples announced on Monday. The office supply retailer said it had offered to divest up to $1.25 billion of commercial contracts to ease the FTC's concerns that the deal would hinder competition and lead to higher prices, but said the federal agency did not accept the concession and didn't respond with a counteroffer. law360.com

Directing Retail Security at the UK's ASDA: interview with Claire Rushton
Tim Compston, features editor at SecurityNewsDesk, talks to Claire Rushton, senior director - operational security - at supermarket giant Asda about the opportunities and challenges of a career in retail security. Today, with her recent appointment to a senior director role based out of Asda's headquarters in Leeds, Claire Rushton is responsible for overseeing the operational security around retail, distribution, and the company's Home Offices. This wide ranging remit includes: dealing with 'out of the ordinary incidents', intelligence gathering to flag up the latest criminal trends, and, significantly, sharing best practice and applying strategies and technologies to facilitate effective loss prevention Asda-wide.

Catching-up with Claire for this interview, one of the first things I wanted to uncover was what influenced her decision to follow a career path into security and, crucially, how she has ended up, years later, scaling the heights of retail security with Asda, one of the UK's foremost retailers. securitynewsdesk.com
Austin, TX: 'Tis the Season for Cargo Thefts, How You Can Prevent Them
This year, both Christmas Day and New Year's Day occur on a Friday, creating two separate three-day weekends, leaving more opportunity for shipments to be left unattended or parked in unsecured locations for extended periods of time. The cargo theft prevention and recovery services provider CargoNet analyzed theft data from Dec. 23 -Jan. 2 for 2012 through 2015 and noted 112 incidents reported in the United States and Canada during that period.

Texas and Georgia recorded the most activity, with 20 incidents each. Arkansas made a rare appearance on the list due to a rash of trailer break-ins in during 2014 and early 2015. The top five states accounted for 63 percent of cargo theft during that period.

During the holidays, thieves targeted truck stops with 20 thefts, warehouses had 17 thefts, and parking lots saw 15 thefts. Those three locations accounted for just under half of all reported thefts in the reporting period. The average loss was valued at US$170,487. CargoNet recorded a loss value just above US$5 million for all thefts in that period. todaystrucking.com

It's official: Canadians have abandoned U.S. outlet malls
Day trips into the United States this year are down 26 per cent, rivalling some of the sharpest drops on record. The loonie's historic slide over the past year or so "has completely reversed the tide of cross-border shoppers," Sal Guatieri, economist at Bank of Montreal, says.

The numbers back up what retail execs have been noticing this year along the U.S.-Canada border, home to scores of outlet malls that Canadians spent freely at just a couple of years ago but have virtually abandoned as the CAD has plunged in value against the U.S. dollar. Some of the major outlet malls are near the Canadian border, or have a significant [number of ] Canadian tourists. All you have to do is visit [outlet locations], and you can see" the decline in traffic. globalnews.ca

The Bon-Ton Stores Talking to Stage Stores and Belk about possible merger

Westfield sells five malls in billion dollar deal



The Secure Stores Forum, a whole new kind of LP meeting, gets high marks from Loss Prevention leaders

This year's event is Feb. 21-23, 2016 in Miami
Last year at this time, about 45 retail Loss Prevention executives were wondering what to expect as they looked forward to the very first Secure Stores Forum event. Well, the reviews for Secure Stores were very strong indeed. The LP leaders who attended, representing retailers ranging from Bloomingdale's to Big Lots, Donna Karan to Dress Barn and more, gave the event high marks across the board.

Attendees said they enjoyed the Forum's different approach: Secure Stores Forum hosts just 50 senior LP leaders, by invitation, for intimate conversation and the opportunity for one-to-one networking at a resort between peers, colleagues and suppliers.

The Second Annual Secure Stores Forum is February 21-23, 2016 at the 4-star Eden Roc Resort on Miami Beach. A few of the 50 retailer spots for this year's event are still available, first-come, first-served, for VP and Director-level LP leaders who haven't attended before. (LP executives can call or email Secure Stores Forum for an invitation.) There is no cost to attend, and Secure Stores Forum pays all expenses: airfare, hotel, meals, for those who qualify.

We see a unique place in our industry for this event as a complement to the larger, established shows and conferences. Secure Stores Forum won't replace them, but it is doing something different, and from all reports, it's doing that something quite well. Whether you're a retailer or a service provider, Secure Stores Forum may indeed be something you should consider adding to your schedule for February of 2016.

The Secure Stores Forum – February 21-23, 2016 (800) 746-9646 - The Event on Retail Security & Loss Prevention
Eden Roc Miami Beach, February 21-23, 2016
All the News - One Place - One Source - One Time
The D&D Daily respects your time
& doesn't filter retail's reality

Report Your News!
(content subject to approval)



ICE seeks public's help to identify grocery store skimming suspect
Special agents with U.S. Immigration and Customs Enforcement's (ICE) Homeland Security Investigations (HSI) are seeking the public's help to identify a man suspected of planting a so-called "skimming" device at a Bay Area grocery store.

The dark-haired suspect is seen in video captured by a surveillance camera at the Walnut Creek Safeway in September removing a skimming device from under his jacket and installing it at a checkout stand. A store employee, who happened to be in the checkout line, witnessed the incident and alerted store security. Safeway immediately notified all of its Bay Area stores, resulting in the recovery of an identical device that had been installed simultaneously by a different suspect at a Safeway in Dublin. Both devices were detected and removed before any consumer data could be compromised.

Immediately following the incidents, Safeway contacted HSI, which opened an investigation into the crimes. That probe remains ongoing.

In July 2015, HSI received information that multiple crews were attempting to install Bluetooth-enabled skimming devices at Bay Area gas stations and other retail locations. The discovery of the two devices at the grocery outlets is believed to be related.



HSI special agents ask members of the public who have information that may be relevant to this ongoing investigation, including any leads regarding the possible identity of the suspect, to contact HSI's 24-hour toll free tip line at 1-866-DHS-2ICE [1-866-347-2423] or use the agency's online tip form. Tips may be provided anonymously as well. ice.gov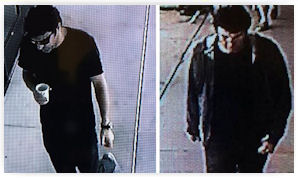 EMV Transition Not Going Well in US for Small Retailers
EMVco says only 1% transactions are protected by secure chips
The first and perhaps the most immediate reason is that big merchants don't want to make changes to their process of selling merchandise during their busiest time of the year. The thinking in general is that if anything goes wrong during the height of Christmas shopping, it could devastate their sales for the year. The EMV transaction process is unfamiliar to most people in the U.S., and it's slower. Both of those factors could jam up checkout lines in busy stores.

Sadly, not only does it appear that most small businesses don't know about the need for cards with chips, but, worse, they don't know that they are subject to the liability shift. They could end up going out of business because of fraud and never know why. eweek.com

Corporate Security Focus Deepens, Shifts to Insider Threats
Corporate information security practitioners are making a move toward a stronger focus on insider threats and more understanding of cybersecurity issues at the board level, research has revealed. The data shows that there's a greater focus on insider threats. Nearly three-quarters (71%) of respondents reported that they have an insider threat program or policy, and 14% said that they allocate 40% or more of their budget to insider threats.

People were reported to be "almost universally" the biggest weakness in information security, ahead of technology and processes. Of the respondents that reported to have an insider threat or policy, 70% offer employee training to minimize risk. "The company employs intelligence teams that study different aspects of communications, user activity, social media, suspicious activity and other details," said one respondent. infosecurity-magazine.com

Five key cybersecurity trends for 2016
The overwhelming shift to mobile and cloud computing among both businesses and consumers will see some surprising additions to the risk landscape in 2016. 1. Cyber-extortion will hit wearables, medical devices and gaming systems. 2. Hackers will increasingly target cloud providers. 3. Millennials will care more about privacy breaches. 4. Mobile malware and malvertising will cause mayhem. 5. Cybersecurity will be the "it" job of IT.

One of the greatest threats to national and global economic security is the cybersecurity skills gap, and that shortage of experts will continue to stifle CISOs and CIOs in 2016. net-security.org

One Third of CEOs Aren't Regularly Briefed on Cyber Security Issues
A survey of 304 global IT security professionals has found that one third of CEOs and 43 percent of management teams are not regularly briefed on cyber security issues.

The survey, conducted by Dimensional Research and sponsored by CyberArk, also found that 61 percent believe their CEOs don't know enough about cyber security, and 69 percent say cyber security issues are too technical for their CEO.

Additionally, 53 percent of respondents think their CEOs make business decisions without regard to security, and 44 percent believe that their CEOs simply don't grasp the severity of today's cyber security risks. esecurityplanet.com

Protecting Beyond the Point of Sale
Typically, companies focus on the most obvious weak spots, which is often not the smartest long-term solution. Instead, a multi-layered security solution is needed. Securing central information databases with next-generation firewalls against advanced persistent threats (APTs) and bots, and ensuring that compliance modules and threat management and monitoring are in place, are equally important.

Securing business is about protecting PoS terminals and the network as a whole. To protect against fast-evolving attacks, companies must adopt a security mindset with dynamic architectures that update with real-time protections. Creating layers of protection with checks and balances is a pragmatic security architecture and methodology that helps address today's and tomorrow's security challenges. csoonline.com

PCI Security Standards Council Revises Date for Migrating off Vulnerable SSL and Early TLS Encryption
Organizations Using SSL and Early TLS Encryption are Vulnerable to Attack and Must Change to a secure version of TLS (currently 1.1 or Higher) by June 2018. The original deadline date for migration, June 2016, was included in the most recent version of the PCI Data Security Standard, version 3.1 (PCI DSS 3.1), which was published in April of 2015. The new deadline date, June 2018, will be included in the next version of the PCI Data Security Standard, which is expected in 2016. businesswire.com

Target developing mobile wallet

Businesses' Spending on IT Security to Top $37 Billion in 2016

To break terrorist encryption, pay off Apple and Google, expert urges

Apple CEO Tim Cook: Encryption Is Not 'Privacy vs. National Security'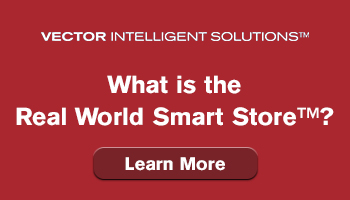 Vendor Spotlight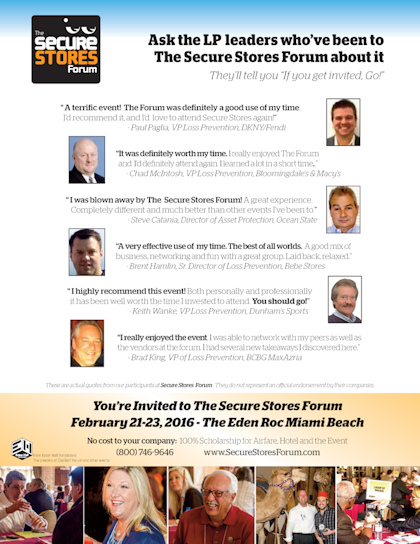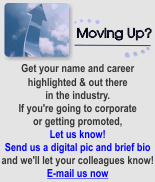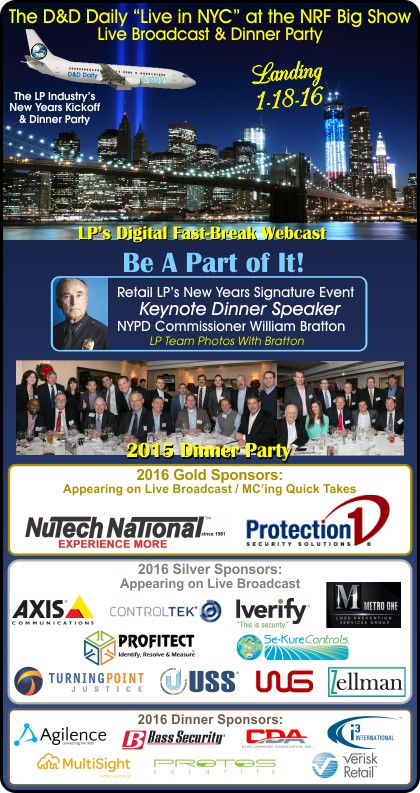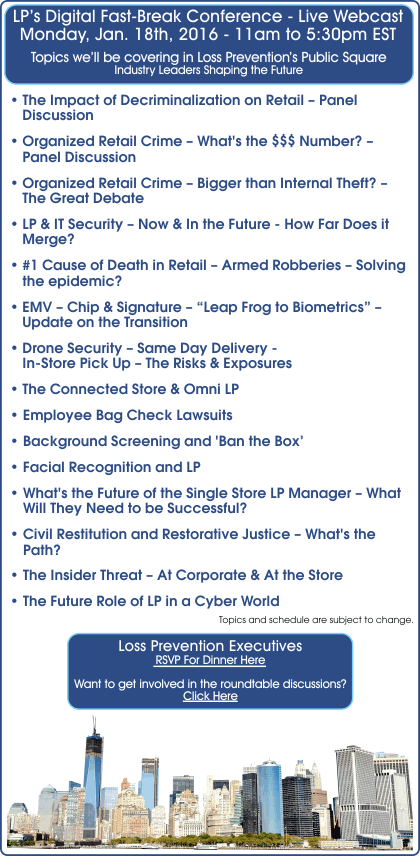 Kroger's LP

Adding Value to a Retailer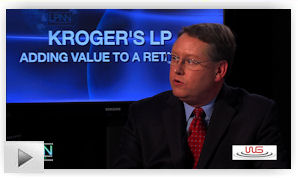 In 2008, Karl Langhorst became the first Director of Loss Prevention for The Kroger Co., a decentralized monolithic retailer that never had a true corporate LP program or function. Thus began a 2-year transformation that involved rolling out the district LPM position, taking the LP Specialist job in-house, managing corporate rollouts, and developing relationships throughout the organization both corporately and in 18 different divisions. Hear how Karl was able to build a successful LP program at Kroger through strong partnerships and realigning the company's thinking on loss prevention.
---
LPNN Quick Take #17


Amber and Joe

talk with Tarik Sheppard, Sgt. NYPD, Grand Larceny Analytical Unit, in this LPNN Quick Take. Sgt. Sheppard was instrumental in helping set up NYC's first public-private ORC partnership last year. Hear how LAAORCA's model on the West Coast helped influence the newly formed NYMORCA.
Solution Providers, have a video or commercial you want to publish? Contact us.


e-commerce

Sponsored by The Zellman Group
Three merchant categories most vulnerable to web-related fraud
Omnichannel retailing has ushered in a plethora of ways for consumers to purchase and receive goods. Between e-commerce, m-commerce, click and collect in-store and international orders, the various modes of getting product to the customer have unfortunately also led to new channels whereby merchants can be scammed. Here is a rundown of the top three most vulnerable categories of retailers, and some of the ways scams play out:

Most Vulnerable to Fraud - Retailers Selling Digital Goods:
The category 'digital goods' can take many forms, but for our purposes, we're referring to anything that changes hands by instant delivery. The challenge around instant delivery is that it significantly reduces the time window for fraud checks. If these merchants were selling a physical good, they might otherwise have time between when the order was placed and when it was shipped. Probably the most vulnerable type of product within this class is digital gift cards. There's a significant secondary market for digital gift cards - a number of websites exist with the sole purpose of fencing them. For the e-commerce retailer, if someone buys a gift card using a stolen credit card number, they are not only out that money, as they are often liable for it, and when that gift card is redeemed for merchandise, they get hit again-so they lose both the money and the goods.

Second Most Vulnerable - International Merchants:
In international retailing, the challenges are different - the biggest being identity validation, verification and authentication. It's hard enough knowing who your customers are when they walk into your store, but when it comes to shipping goods across borders (or receiving them), the basic questions become exponentially more difficult to answer. Is the purchaser who they say they are, and where they say they are? Is that a valid address? Is there risk associated with that address? Whenever retailers have to ship product, they have to check both billing and shipping addresses. When you go overseas, the availability of that data becomes very spotty.

Third Most Vulnerable - Omnichannel Merchants:
The category we're describing here is where the order and pickup channels are different-for example, the customer can buy a product online and pick it up in store, also known as click-and-collect. In this category, the fraud loophole is pretty straightforward, but an astonishing amount of it happens anyway. For a retailer with, let's say $1,000 worth of product stolen a week, more than a quarter of it is being brazenly picked up by individuals claiming to have legitimately purchased it online. internetretailer.com

Amazon breaks sales records and is the go-to store for holiday shoppers

Online sales grow more than 70% for Pier 1 through three quarters

Jet.com holiday delivery hits turbulence
"Fraud is not a person - it is a dynamic grouping of statistics that deviate from the norm."
Stuart B. Levine, CFI, CFCI
CEO, The Zellman Group & Zelligent


ORC News
Sponsored by NEDAP
Do you have an ORC case to share?
Share your ORC news and help the industry grow


Retail Crime News

Sponsored by Security Resources
Madison, WI: No arrests in shooting at East Towne Mall; victim refused to cooperate
Police in Madison are still searching for the person who shot a 19-year-old man in the leg at East Towne Mall. Police spokesman Joel DeSpain said no arrests have been made in Saturday's shooting, partly because the victim isn't cooperating. DeSpain told the Wisconsin State Journal two groups of at least 10 young men, including the shooter and the victim, were fighting at East Towne Mall when one shot was fired. The bullet hit the victim's upper thigh and ricocheted off the pant leg of a kiosk employee, who wasn't hurt. The shooting prompted a temporary lockdown. DeSpain said police have video from mall security and some stores, but the shooting wasn't captured. Detectives and the department's gang unit are reviewing the video to try to identify those involved. channel3000.com

Houston, TX: Security Guard killed in shooting at Anderson Mart
A man is dead after a shooting outside a southwest Houston gas station. According to homicide investigators, someone called police about a suspicious vehicle parked outside the Anderson Mart. Arnold Semmelrock with HPD Homicide said when officers arrived they discovered a man dead inside a security patrol car. Semmelrock told abc13 they currently have no witnesses to the crime. He is working to get security footage from the business as the investigation moves forward. "I do not believe the store was open," said Semmelrock. "I do not believe he was hired by the store but may have been hired by the neighborhood or someone nearby." abc13.com

Denver, CO: Theft suspect dies after officer-involved shooting outside 7-Eleven in Denver
An Aurora Police officer or officers shot and killed a man driving a stolen Jeep at a Denver convenience store late Monday night, authorities say. Denver police are investigating whether the suspect tried to ram an Aurora police squad car, said Sonny Jackson, Denver police spokesman. The stolen jeep crashed into a building, Jackson said. The shooting happened around 11:30 p.m. in the parking lot of a 7-Eleven. The suspect was taken to a hospital for treatment, but later was pronounced dead, Jackson said. Police officers involved in the incident were not injured. denverpost.com

Teen girl, man stabbed in brawl at Park City Mall
More than two dozen young people were involved in fights at the Park City Mall, leaving two people, including a teenage girl with stab wounds. wgal.com

Garfield, NJ: 2 guilty in shooting of undercover Police Officer during Marshall's Armed Robbery last year
Two men pleaded guilty today to charges related to an incident in which an undercover police officer was shot and wounded during an armed robbery attempt outside a Marshall's store in Garfield last year. Melvin Guzman, 20, of Garfield, pleaded guilty to a charge of first-degree attempted robbery before Superior Court Judge Susan J. Steele in Bergen County. Under the plea agreement, the state will recommend that Guzman be sentenced to eight years in state prison, nearly seven of which must be served without possibility of parole. Patrick Morel, 23, of Clifton, also pleaded guilty to a charge of first-degree attempted robbery, and the state also will recommend that Morel be sentenced to eight years in years in state prison, including nearly seven years without possibility of parole. njtoday.net

UK: London: Thousands of Christmas shoppers evacuated from Regent Street after security scare
Crowds were ushered out if the road, one of the busiest streets in London, following reports of a 'suspicious taxi' abandoned in the road. Around 600ft of the road was cordoned off close to world famous Hamleys toy store as police descended on the scene, shortly before 2pm today. One witness said the car's windows had been 'shot out' by police. A photograph later emerged that shows what appears to be bullet holes in the back window of the cab. The Metropolitan Police have since declared the area safe and have reopened Regent Street. Customers were told to stay inside shops and away from windows as bomb disposal experts reportedly examined the car, which was parked at a taxi rank. A Metropolitan Police spokesman later confirmed there was 'nothing suspicious'. express.co.uk
Pharmacy delivery vans targeted by thieves seeking painkillers - Up 400% since 2012
Delivery vans that transport prescription painkillers from warehouses to pharmacies and hospitals are the targets of an escalating number of thefts across the country, STAT has learned. Amid a nationwide epidemic of opioid addiction, the delivery vans have become an appealing and vulnerable target for thieves, addicts, and drug dealers.

Hitting the right pharmaceutical courier can yield a payoff similar to robbing an armored car. But the pharmaceutical van drivers usually receive little security training, work alone, and rarely carry weapons.

Known in the shipping industry as last-mile thefts, the courier robberies are causing alarm because in addition to putting addictive prescription drugs in the hands of criminals, these incidents often involve the use of weapons and take place in busy public areas, such as pharmacy parking lots.

In the last two years, there have been nearly 100 last-mile pharmaceutical thefts nationwide, according to FreightWatch International. That's nearly four times the rate of similar incidents in 2012, although the company said some of that increase could be the result of better reporting. Pharmaceuticals made up 98 percent of all last-mile cargo thefts over the last two years, according to FreightWatch.

An industry group, which has recently focused on improving pharmacy delivery van security, reported 87 cases of robbery, theft, and what it calls suspicious activity related to last-mile deliveries in the first 11 months of this year. That is up from 72 such incidents in 2014, according to the Pharmaceutical Cargo Security Coalition. statnews.com

Rapid City, SD: Thief arrested; stole the Safe from a Goodwill store
The man suspected of stealing a safe containing cash as well as the Christmas spirit from the local Goodwill store was arrested on Saturday after he was found hiding in the attic of his north Rapid City residence. Pennington County Sheriff's deputies arrested Cory Croyle, 28, of Rapid City, on charges that on the night of Saturday, Dec. 12, he broke into the Goodwill of the Great Plains store and stole several items, including the safe and cash. The safe has not been returned to the store, she said, adding she expected it to be kept as evidence for at least 30 days. Rhode said the thief was able to open the safe, "And all the money was gone, of course." rapidcityjournal.com

Natchitoches, LA: Police agencies nab suspects in multiple Armed Robberies
A group of men have been linked to at least three armed robberies that happened recently in Natchitoches Parish, including one on Saturday during which one of the suspects fired a weapon as the group fled with cash and credit cards taken from the business and shoppers. The Natchitoches Police Department got several 911 calls not long after midnight Saturday from employees at the Popeyes restaurant. As detectives were investigating that incident, the Natchitoches Parish Sheriff's Office responded to an armed robbery around 9:30 p.m. at the Dollar General store. Store employees told deputies that four armed suspects wearing ski masks robbed the store of about $1,900 and took money and credit cards from two shoppers. thetowntalk.com

Decatur, IL: Police arrest two suspects in jewelry store smash-and-grab
Police arrested two suspects Sunday in a smash-and-grab burglary of a downtown jewelry store. Bruce L. Freeman, 19, of Decatur, was arrested about 9:30 p.m. Sunday in connection with the burglary of Flora Gems, which occurred the afternoon of Oct. 31. He is being held in the Macon County Jail on $85,000 bond. A 16-year-old male was also arrested in connection with the burglary. He is being petitioned to appear in juvenile court, said Decatur deputy police chief Cody Moore. Two males wearing Halloween masks had entered the store with hammers while customers were present, smashed display cases and stole jewelry, including a necklace valued at $972. The suspects in the jewelry burglary were identified through a tip to CrimeStoppers, said a news release by Moore. herald-review.com

Detroit, MI: Target Asset Protection agent assaulted inside security office
Police were dispatched to Target on Allen Road, in reference to an assault and retail fraud at about 8 p.m. Dec. 17. A loss prevention officer told police he observed a 51-year-old Detroit man stole $549 worth of merchandise. He said he was able to apprehend the man and took him into an office to wait until police arrived. While there, the man attempted to leave while the employee blocked the exit. He is seen on surveillance video grabbing the employee by the neck and then striking him in the head before forcing his way out of the office. The man exited the store, went to a truck and left the parking lot. The man left his cell phone and driver's license with the employee before leaving. thenewsherald.com

Charleston, WV: Mexican nationals sentenced for credit card fraud
Two Mexican nationals were sentenced Monday for credit card fraud, according to information from U.S. Attorney Booth Goodwin's Office. Marco Carrillo, 22, and Luis Vazquez, 24, both of Sonora, Mexico, were each sentenced to eight months in federal prison. Carrillo and Vazquez previously pleaded guilty in September of 2015 to federal charges of conspiring to commit credit card fraud. Carrillo and Vazquez traveled to Charleston from Mexico to pick up a package at Federal Express (FedEx) that contained 100 fraudulent credit cards. They intended to use the fraudulent cards to buy electronic goods and gift cards. wsaz.com

Tonawanda, NY: Charges filed in $7,500 theft at 84 Lumber
An East Franklin man faces theft charges after he was accused of taking checks, cash and a crowbar from the 84 Lumber store in North Buffalo. North Buffalo Police charged Heath D. Kuntz, 40, with felony charges of theft by unlawful taking, receiving stolen property and criminal conspiracy, a misdemeanor count of possession of an instrument of crime and a summary charge of retail theft. He is accused of taking about $550 in cash and about $6,900 in checks, along with a blue crowbar, from the store on Aug. 20. triblive.com

Louisville, KY: Self-proclaimed bishop forces alleged shoplifters to apologize on camera
A self-proclaimed church bishop has been banned from a Louisville business after he recorded himself confronting alleged shoplifters and forcing them to apologize -- in a video he then posted to social media. Employees at a Dollar General on Dixie Highway say Kenneth Hopkins volunteered his time doing security at the store, but they say he was not employed with the company. "This is Bishop Kenneth Hopkins -- pastor and founder of Beyond the Walls Outreach," Hopkins is heard saying in one of several videos on his Facebook page. "I'm gonna have mercy on another individual because God has had mercy on me." Hopkins posted that he would then let the alleged shoplifted leave and he would not call police. In one video a woman is seen crying as she tries to shield her face. wdrb.com
Whole Foods Experiencing Online Gift Card Scam

Lee's Summit Walmart evacuated after bomb threat

Apopka Walmart evacuated after bomb threat

Bomb threat prompts evacuation of Walmart in Elkhart County

Delco Wal-Mart Evacuated Again After Another Bomb Threat


Robberies and Burglaries
● Advance Auto Parts - Whitehall, OH- Armed Robbery
● African Caribbean Market -Tyler, TX - Burglary
● Alvin's Pharmacy - Teaneck, NJ - Armed Robbery
● Citgo - Madison, WI - Burglary
● CVS - Omaha, NE - Robbery
● Diamond Express - Portsmouth, VA - Armed Robbery
● Dollar General - Independence, MO - Armed Robbery
● Downstairs Convenience - Coral Gables, FL - Armed Robbery
● EZ Discount - Harrisburg, PA - Armed Robbery
● Family Dollar - Gary, IN - Armed Robbery
● Kennetcook Pharmacy - Enfield, CN - Robbery
● Mike's Corner - Crockett, TX - Armed Robbery
● Rutter's - Stewartstown, PA - Armed Robbery
● Valley Mart - Morgantown, WV - Armed Robbery
● Village Grocery - Salisbury, NC - Armed Robbery
● Xpressions - Colorado Springs, CO - Armed Robbery


Featured Job Listings
Sponsored by NuTech National
Feature Your Job Here For 30 Days -
70% Aren't On the Boards
NEW TODAY Regional Asset/Profit Protection Leader
Justice
No. CA or So. CA
Justice
Regional LP Mgr
Tractor Supply Company
Minneapolis, MN
Tractor Supply Company
Regional LP Mgr
Tractor Supply Company
Omaha, NE
Tractor Supply Company
VP of LP
Mattress Firm
Houston, TX
Mattress Firm
Asset Protection Specialists
Southeastern Grocers
AL, FL, MS
Paris Freeman
Dir Corp. Investigations
US Foods
Chicago, IL
US Foods
Dir LP
Conn's Home Plus
The Woodlands, TX
Conn's Home Plus
Sr. Mgr. Global Corp. Security
Avon
New York, NY
Avon
AVP Mgr of AP Operations
BJ's Wholesale Club
Westborough, MA
BJ's Wholesale Club

Director Store LP
Michaels

Irving, TX
Michaels


Dir LP
Sephora
San Francisco, CA
Sephora
Dir LP
True Religion Brand Jeans
Manhattan Beach, CA
True Religion Brand Jeans
LP Manager
Natural Grocers
Lakewood, CO
Natural Grocers
Sr Mgr Corp Investigations
US Foods
Chicago, IL
US Foods
Dir Safety & LP
Harbor Freight Tools
Calabasas, CA
Harbor Freight Tools
Dir AP
99 Cents Only Stores
Commerce, CA
99 Cents Only Stores
LP Dir
BevMo
Concord, CA
BevMo
Dir LP (Western Canada)
Walmart Canada
Calgary, CA
Walmart Canada

Daily Job Alerts


Appearing One Day Only
View our Internet Jobs Archives here
LP Program Mgr
Amazon
Seattle, WA
Amazon
Area AP Leader
Big Lots
Louisville, KY
Big Lots
Area AP Leader
Big Lots
Clifton, NJ
Big Lots
LP Supervisor
HyVee
United States
HyVee
Store AP Mgr
Home Depot
Virginia Beach, VA
Home Depot
Dept Mgr LP & Safety
Lowe's
Rancho Santa Margarita, CA
Lowe's
AP Manager
Walmart
Sarasota, FL
Wal-Mart
AP Mgr in Training
Walmart
Palmetto, FL
Wal-Mart
AP Mgr in Training
Walmart
Deltona, FL
Wal-Mart
AP Mgr in Training
Walmart
Chiefland, FL
Wal-Mart
AP Mgr in Training
Walmart
Pensacola, FL
Wal-Mart
AP Mgr in Training
Walmart
Fort Morgan, CO
Wal-Mart
DC LP Specialist
Marshalls
Virginia
TJX Companies
DC LP Specialist
TJ Maxx
Nevada
TJX Companies
Mgr AP
Walgreens
Fresno, CA
Walgreens
Sr AP & Safety Specialist
Cabela's
Woodbury, MN
Cabela's
LP Manager Hrly
Kmart
Lewiston, ID
Sears Holdings Corp
LP Manager Hrly
Sears
Brooklyn Ctr, MN
Sears Holdings Corp
LP Manager Hrly
Kmart
Carlisle, PA
Sears Holdings Corp
LP Manager Hrly
Kmart
Beaverton, OR
Sears Holdings Corp
LP Manager Hrly
Kmart
Louisville, KY
Sears Holdings Corp
LP & Safety Mgr
Bob Evans
New Albany, OH
Bob Evans
District LP Mgr
VF Corporation
Alameda, CA
VF Corporation




Home of the Industry's Original
On the Move
Sponsored by Civil Demand Associates
None to report.
Post Your New Job or Promotion!
See all the Industry Movement


Your Career
Sponsor this section of the Daily
10 Timeless Leadership Lessons from Santa Clause In just a few days, kids everywhere will light up with joy as they open gifts from the man in the red suit, but Santa is quite the extraordinary leader. How else could he pull off such an impossible feat? Here are some important leadership qualities this jolly man displays. Find hidden talent

2 Phrases that Hold Leaders Back
Creating a culture and an organization that is growing and leading change in the industry, requires strict discipline and motivation. Watch this video to make sure these excuses aren't holding you back. No more excuses

Up, Down and Sideways: How to Be a Better Leader in 2016 Do you take a horizontal or vertical approach to your leadership style? Some argue that horizontally led companies are more flexible and collaborative in this fast-paced world. But vertical leaders step outside the box to do more critical thinking on how to reach the bigger goals. Grow both ways

A Creative New Way to Manage Your Millennial Employees This generation of employees have different view points than those of older generations. Millennials don't view work as being bound by time or space, and as a result require a different leadership style. Manage output



Tip of the Day
Sponsored by Vector Security
Sometimes you've just got to draw the line on what advice to follow and who you ask. Certainly getting advice is important on any issue or decision. But at the end of the day you've got to own your own decision and listen to the bird on your shoulder. We all have one and oftentimes it's muted by our friends and family members. At 5 am staring into that mirror is usually when the bird whispers the clearest. The only problem then is if you don't hear it because you're not listening.

Just a Thought,
Gus





Upcoming Events
---
Recruiting?
Get your job e-mailed to everyone... everyday
Post on our Featured Jobs Board!
Reach your target audience in 2016 every day!
Request our 2016 Media Kit
update account / change e-mail
unsubscribe FEEDBACK
www.downing-downing.com

Advertise With The D&D Daily




36615 Vine Street, Suite 103
Willoughby, OH 44094
440.942.0671
copyright 2009-2019
all rights reserved globally