The D&D Daily Mobile Edition
December 23,

2015



The LP Industry's #1 News Source - Informing, Educating and Instilling a sense of community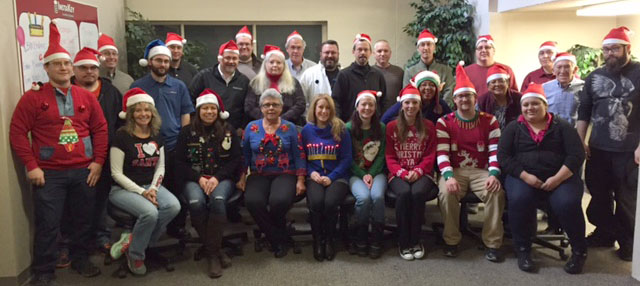 InstaKey's specialized programs are designed to provide the most efficient and cost effective means possible for managing and administering mechanical locks and keys, regardless of the size or complexity of the Client's keyed environment. By incorporating proven key control cornerstones, we have developed specific marketplace best practices to create program stability, consistency, and cost savings for all of our clients. Learn more at www.instakey.com.

News Brief
Sponsored by WG Security Products, Inc.
Black Lives Matter demonstration at Mall of America moves forward as planned, despite judge's ruling barring three lead activists
- Judge reinforces mall's right to remove protestors from private property
- Organizers expect hundreds at protest
A judge's ruling Tuesday won't prohibit a Black Lives Matter demonstration at the Mall of America on Wednesday, or satisfy the shopping complex's desire to make the group take down social-media messages about the protest. The 29-page order from Hennepin County Judge Karen Janisch did reinforce the mall's right to remove from its private property protesters who may show up at Wednesday's event. But Janisch declined to bar BLM, because the mall couldn't prove that the group was a legal entity.

Janisch agreed to the mall's request to prohibit BLM activists Miski Noor, Michael McDowell and Kandace Montgomery from demonstrating on mall property. Before the ruling, Noor and others had said they wouldn't cancel the protest seeking justice for Jamar Clark, who was killed Nov. 15 by Minneapolis police in a scuffle. Activists claim he was handcuffed when he was shot, an assertion denied by police officials.

The call for a 1:30 p.m. protest at the mall's east rotunda remains in place on the Black Lives Matter Minneapolis site, which indicated 654 were "going" as of Tuesday evening. Kandace Montgomery, one of three organizers barred by the judge's order, said the group isn't deterred by the ban. She declined to say if she or her fellow organizers still planned to go to the mall, but she said she expects at least 700 people to show up. "We are a leader-full organization. Just barring three of us does not mean that you've stopped our work," she said. startribune.com thonline.com

Mall Of America BLM Protest Could Spark Arrests And Early Store Closures
Mall of America could be thwarted from conducting business today as Black Lives Matter protesters continue with plans to converge on the massive shopping complex. The Bloomington, Minnesota police may have beefed up security efforts in advance of the Mall of America Black Lives Matter protest, but department officials are not sharing details of any such efforts with the media. Although some agree that the court does not have the authority to issue a restraining order to prevent possible illegal action by unknown individuals or groups, few have expressed doubt that the highly publicized Black Lives Matter rally will keep shoppers away from the Mall of America on one of the busiest shopping days of the year. If stores close early due to the protest and lack of customers, it is not likely that the employees at the mall shops, eateries, and amusements will garner a full paycheck this week. During a similarly planned protest on December 23 last year, stores did close early and dozens of protesters were arrested. inquisitr.com

Bomb Scare in London - Christmas Shoppers on Regent Street Evacuated Due to Suspicious Vehicle
London was once again victim of a bomb scare on Regent Street, early Tuesday afternoon. Following reports of a suspicious vehicle, the police cordoned off a section of the busy shopping thoroughfare around 1 p.m., the peak lunchtime shopping hour. Shops including Hamleys toy store, Furla, COS and Anthropologie were affected by the incident, as Christmas shoppers were evacuated from the street or asked to stay inside shops. The vehicle in question was a black cab that did not have a license on display and had tinted windows, which is not permitted for working taxis. Bomb squad officers crashed one of the windows while examining the vehicle and declared it non-suspicious one hour later. wwd.com

Shoppers World Deploys Retail 20/20 from Agilence, Replacing XBR
Agilence, Inc., the leading provider of cloud-based data analytics solutions for retail operations and loss prevention, today announced that Shoppers World will be replacing their legacy XBR software with the Retail 20/20 reporting solution from Agilence. The department store chain selected 20/20 for its reporting and alerting capabilities, both of which allow users to focus on the anomalies impacting their bottom line, enabling them to improve operations and reduce fraud more efficiently. Headquartered in New York, NY, Shoppers World operates 35 stores in New York, New Jersey, Connecticut, Indiana, Maryland, Georgia, Michigan, Ohio, and Illinois. agilenceinc.com

Agilence Gets in the Holiday Spirit - Watch this awesome music-themed light show from inside their office!
'Tis the holiday season, and boy are we getting in the spirit! To add to our office festivities we decided to have the first annual Agilence Holiday Decoration Contest, and as you can see in this video one of our developer team set the bar pretty high. The rest of our team came through as well with themes like Santa's workshop, a winter wonderland, presents under the tree, an elementary school Christmas, and the journey to Christmas. To see all of the pictures check out our Facebook page. agilenceinc.com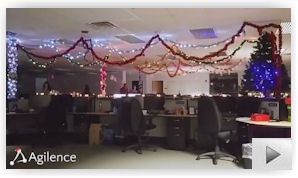 LPRC to Host Cyber Security Summit in Early Spring 2016
The University of Florida and the Loss Prevention Research Council are teaming up once again, this time to bring you a cyber security summit set to kick off in early spring 2016! The summit will analyze major issues and common security hot topics affecting retailers in our technological world today. If you are interested in learning more about this, please follow this link to learn more: http://fics-institute.org/. If you are interested in attending the summit, please contact Brittany at brittany@lpresearch.org. Stay tuned!

Tyco minds the store with latest acquisition
Security technology specialist Tyco International plc is continuing to expand its focus on providing store analytics to retailers. Tyco has reached a definitive agreement to acquire ShopperTrak, a global provider of retail consumer behavioral data and location-based analytics, for approximately $175 million in cash. Based in Chicago, ShopperTrak provides customer traffic and related intelligence to more than 1,200 retailers in 97 countries. ShopperTrak's offerings include solutions for perimeter traffic counting, in-store consumer behavior analytics and industry benchmarking. The addition of ShopperTrak to Tyco's recent acquisition of FootFall, a global provider of retail traffic analytics based in the U.K., will capture data from 35 billion shopper visits annually. chainstoreage.com

Higher food prices increase theft fears in supermarkets - Increased use of credit cards and reusable bags also factor into increased theft
People who shoplift from grocery stores usually start by stealing small quantities of cheese or charcuterie, says Florent Gravel. But as their appetites and larcenies grow, so does the threat they pose to the bottom lines of grocers. "Grocers have to always be on the lookout at the front, back and inside their stores," said Gravel, president and general manager of the Association des détaillants en alimentation du Québec, which represents some 8,000 owners of food stores of all stripes and size. "But these days they have to be even more alert."

According to Gravel, the low Canadian dollar, a fragile economy, and the spike in prices for some foods in 2015 - notably beef and imported fruits, nuts and vegetables - has been accompanied by increased shoplifting. He pegged the cost of shoplifting at 1% of all grocery sales, or roughly the same amount as grocers make in profits. About 65% of stolen groceries are estimated to go out the front door, with employees and/or receivers (delivery people) accounting for 35% exiting through the back.

According to Gravel, two recent consumer trends have also increased the threat of grocery store shoplifting. One is the widespread use of reusable bags. "We never used to let people bring bags into stores, now everybody does," said Gravel. The other trend is debit card use. "People don't carry money around anymore, so the pickpockets have turned to stealing groceries," said Gravel.

He said they tend to work in teams that fill up grocery bags with expensive items like meats and cheeses and razors, and leave them next to cash registers. One or two then create a distraction, and the others pick up the bags and exit the store. They then sell the stolen goods to unscrupulous people or businesses like restaurants and even other food or convenience stores. canadiangrocer.com

Amazon's Relationship with UPS Shifting from Partner to Potentially Disruptive Shipping Competitor
As the clock counts down to Christmas, workers at United Parcel Service Inc. are busy hustling packages along loading docks and conveyor belts at its Louisville, Ky., hub-part of a costly, intricate system built in part to cater to Amazon.com Inc., its biggest customer. But the symbiotic relationship between the two giants has come under increasing strain, according to interviews with more than a dozen current and former UPS and Amazon executives. Rising package volumes and costs have Amazon seeking alternative delivery routes - shifting the online retailer's role from key ally to a potentially disruptive competitor. Amazon has held talks with air-cargo companies to lease airplanes and build its own freight operation. The company is already using its own trucks, drivers and a fleet of couriers for the final and most-expensive leg of an order's trip. It has been making its own deliveries in certain high-density regions and relying more heavily on the U.S. Postal Service. Eventually, it hopes to get drones to drop packages into backyards. wsj.com

Rag & Bone Sued Over Wheelchair-Unfriendly NY Store
Rag & Bone and a subsidiary of property manager Aimco were hit with a discrimination suit Tuesday in New York federal court, alleging the luxury apparel chain's Upper West Side store in Manhattan is inaccessible to people using wheelchairs. Rag & Bone Holdings LLC and landlord Aimco 182-188 Columbus Avenue LLC violated Title III of the Americans with Disabilities Act, the New York State Civil Rights Law and the city's Administrative Code by failing to provide an obstacle-free entrance for individuals with disabilities who use wheelchairs to get around, the complaint says. law360.com

Restoration Hardware Gets OK For $1.5M Wage Settlement
A California judge on Tuesday gave preliminary approval to Restoration Hardware's $1.5 million settlement of a wage-and-hour class action filed on behalf of 2,200 of the home furnishings store's Golden State employees alleging it failed to provide required overtime and breaks. law360.com

Britain's largest sportswear retailer, Sports Direct, to review workers' conditions
Sports Direct responded to critics of its employment practices on Friday with the launch of a review of conditions for its thousands of agency warehouse workers, to be overseen by its billionaire founder and majority shareholder, Mike Ashley. A report by the Guardian newspaper last week said that protracted security checks of workers at its main warehouse in Shirebrook, central England, meant that some were effectively paid less than the legal minimum, an allegation denied by the company. reuters.com

Weekly Retail Sales Index Jumps 3.6% as Markdowns Heat Up

Chain store growth slows in NYC; Dunkin' Donuts tops list

Kroger unveiling new concept in Seattle

RILA 2015 Accomplishments


Happy Holidays & Thank You For Reading!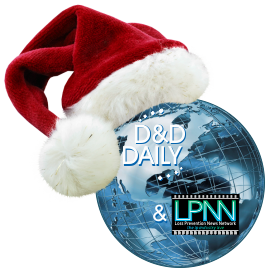 We at the Daily would like to thank all of you for reading and supporting the D&D Daily. It's been our honor to provide you with the information and news that makes this industry so critical in today's world. As the retail Loss Prevention industry's #1 daily and fastest growing digital e-newsletter, we will continue our mission of informing, educating and instilling a sense of community for the Retail LP & IT Security Executives. Our passion is your individual development. And if it wasn't for our sponsors, none of this would be possible. So we'd like to thank them as well.

As 2016 approaches, we vow to continue to improve this industry tool that we've built. If there is ever anything we can do to help you, or if you have any suggestions on how we can improve the Daily, please do not hesitate to contact us. We will resume publishing on Monday, Jan. 4, 2016.

We'd like to wish all of you a safe and happy holiday season!

Sincerely,
The D&D Daily Team

"2015 - A Year in Review" Coming in January!
Stay tuned for a brand new column from the D&D Daily recapping some of the top highlights of 2015
Featuring:
● Top ORC Stories by state
● Job Promotions and announcements
● Biggest cases by dollar amount
● Most clicked-on articles
● Number of Robberies & Burglaries
All the News - One Place - One Source - One Time
The D&D Daily respects your time
& doesn't filter retail's reality

Report Your News!
(content subject to approval)



Retail loyalty and rewards programs becoming prime targets for fraud - Softer targets for hackers
Credit card fraud is a known epidemic in the U.S., one that financial institutions and retailers are finally moving to address with EMV technology. But with all eyes on credit cards, there are other avenues into the bank accounts of retailers and customers that are softer targets for hackers: loyalty and rewards programs are becoming prime targets for fraud.

According to CreditCards.com, hackers are increasingly focusing on stealing loyalty rewards points as well as undertaking identity theft through rewards programs. A 2015 study by Colloquy indicated the average household belongs to 29 loyalty programs, and 17 of those are inactive. So hackers can presumably take advantage of defunct but active accounts that consumers have forgotten about.

Recent news of vulnerabilities in high-profile loyalty programs illustrate just how real the concerns are. Earlier in 2015, Starbucks' highly-popular rewards program was hacked by penetration tester Egor Homakov. Mr. Homakov, who blogs at security threat assessment solution provider Sakurity, was able to hack a Starbucks loyalty card and add non-existent funds from one card to another. According to his blog, Mr. Homakov presented the breach as a white hat endeavor and revealed it to the company immediately.

Most notoriously, Hilton's HHonors loyalty program experienced one of the industry's first large-scale rewards data breaches in 2014. Legitimate rewards accounts were hacked and sold online. This resulted in fraudulent rewards points being used to buy goods off of participating sites. retailwire.com

Visa Says Retailer Genesco Using Old Arguments In Data Breach Suit
Genesco is just recycling failed arguments that Visa violated contractual terms with banks when it collected $13.3 million in damages assessed after a data breach and isn't make any new contentions.

Genesco argued on Nov. 24 that assessments imposed by Visa U.S.A. Inc., Visa Inc. and Visa International Service Association are a violation of contracts with the banks that processed its Visa transactions, since there's no evidence that that any data related to a Visa account was stolen in the 2010 cyberattack on the retailer. But Visa said in its filing that it's already explained that there was a data breach at Genesco and there's ample evidence establishing that the company had a number of violations of payment card industry standards, any of which could have allowed accounts to be compromised. law360.com

Germany - Poor security decisions expose payment terminals to mass fraud
Some payment terminals can be hijacked to commit mass fraud against customers and merchants, researchers have found. The terminals, used predominantly in Germany but also elsewhere in Europe, were designed without following best security principles, leaving them vulnerable to a number of attacks. Researchers from Berlin-based Security Research Labs (SRLabs) investigated the security of payment terminals in Germany and were able to use them to steal payment card details and PIN numbers, hijack transactions and compromise merchant accounts. itworld.com

Charting a Path for a Successful Phase 2 EMV Conversion
As with any major migration to new technology, there has been some thorny feedback about the rollout of EMV in the United States. Many fuel retailers are grappling with the upgrade requirements - from both a logistics and financial perspective - while not reaping the full benefits of EMV's PIN security, which has been delayed by most banks to help ease consumers into the technology through signature authentication first. That notwithstanding, with the liability for fraudulent point-of-sale charges shifting from banks to retailers earlier this year, and liability for automated fuel dispensers set to shift to retailers in October of 2017, fuel retailers have much to gain from the EMV conversion. While it may seem as though retailers are being strong-armed into completing data security upgrades, the migration represents an opportunity for fuel sites to become more competitive over the long-term. By deploying additional strategic forecourt updates in conjunction with the EMV conversion, retailers can leverage branding enhancements, modern marketing strategies and efficient pump technology to significantly enhance the customer experience and, ultimately, increase both their sales volumes and margins. fuelmarketernews.com

IDC: Canadian businesses to spend $2B on data security in 2016

Growing pains for 'click and collect' this holiday season

Cyberattack prediction: Hackers will target a US election next year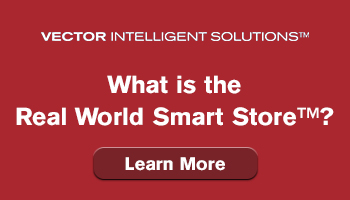 Spotlight on S-TRON


S-TRON's Military Leadership - "Failure Is Not an Option"
At S-TRON, military leadership has been found to not only bring success but also create an atmosphere of true partnership with customers across the country.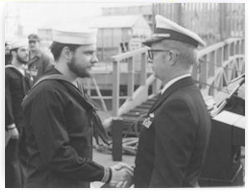 PLAINVIEW, NEW YORK - S-TRON, one of the nation's leading full-service security providers to national retailers, has intentionally based its business model on military leadership qualities since the beginning. This leadership starts at the top with CEO Steven Dunn (right), who while serving in the Navy received the Expeditionary Force Award for being part of a multinational peacekeeping force in the Beirut Lebanon war zone.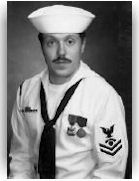 Pete Mattschull (left), S-TRON's President, decorated with the Navy Expedition Medal, Armed Forces Expeditionary Medal and the Navy Achievement Medal has been a driving force at S-TRON since 2003.

Through rough seas and smooth sailing alike, Dunn and Mattschull have assembled an ever growing team of military veterans and highly skilled civilians that is second to none in the security industry. And because of this operational military environment, S-TRON customers enjoy Respect, Reliability and a high-level of Communication.

"No customer left behind" is not just the S-TRON mantra, Pete Mattschull says "it's our way of life".

ABOUT S-TRON
S-TRON is an electronic security integrator for national and regional retailers with thousands of installation locations and headquarters in Plainview, New York. S-TRON provides outstanding customer service for national retail, grocery stores, restaurants and C-stores.

Solutions include:

Video Surveillance - Video beyond surveillance, S-TRON can implement a redundant video surveillance solution across all of your retail storefronts to aid in reducing shrink.

Access Control - Custom, scalable systems to control entrance, egress and critical areas.

Intrusion Detection - Active deterrence systems that provide the highest levels of security.

Business Intelligence - Go beyond just security! Improve efficiencies, increase marketing intelligence and provide operations with invaluable customer and staffing data all at the store level.

For more information, visit the company's website at: www.S-TRON.com.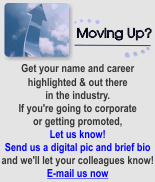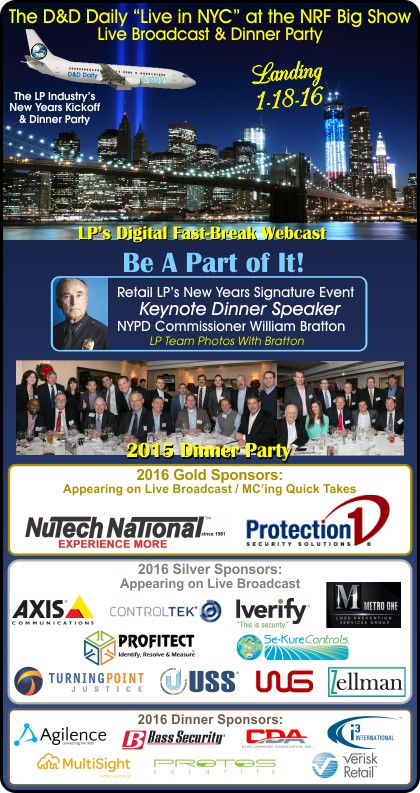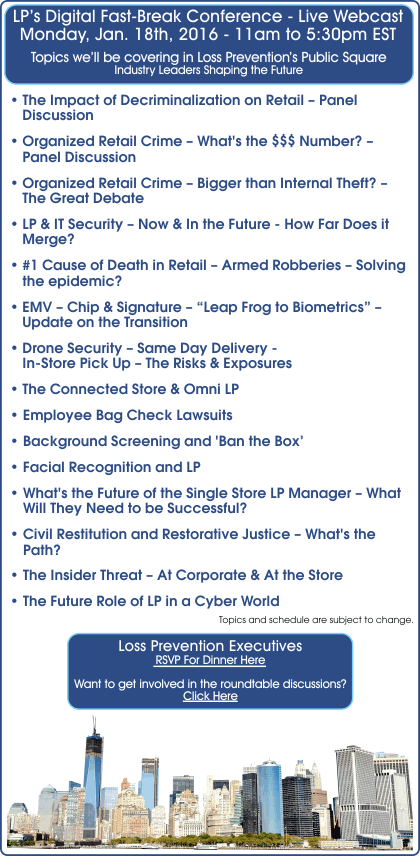 The Loss Prevention
Research Council
The Loss Prevention Research Council uses fact-based research to develop crime and loss control solutions that improve the performance of its members and the industry. With over 120 research projects completed since 2001, Dr. Read Hayes, Research Scientist, Univ. of Florida, & Director of the LPRC, talks about the group's latest initiatives and areas of focus, including its expanding StoreLab Program. Also hear from Chad McIntosh, VP of LP & Risk Management, Bloomingdale's. As a long-term member of the LPRC's retail team, Chad explains the many benefits of membership for an LP executive.
---
In this LPNN Quick Take, Joe LaRocca is joined by Ed Wolfe, VP of Business Development for WG Security. The two talk about Wi-Fi solutions, tag detachers, iBeacon technology and customer privacy concerns. And then Amber Virgillo arrives with a photo bomb!
Solution Providers, have a video or commercial you want to publish? Contact us.


e-commerce

Sponsored by The Zellman Group
It's the most fraudulent time of the year
Whether it's the sale of fake or non-existent goods or services, copycats, returns scams or run-of-the-mill payments fraud, it's the fraudsters who will be making out like bandits this year. In fact, a recent study by ACI Worldwide indicated that there was a 30% increase in e-commerce fraud in 2015 as compared to the same period in 2014.

Fraud trends we're expecting in the U.S. in online fraud this holiday season include:

Payments fraud moves from store to the web. With the October 2015 deadline for EMV migration behind us, mandated use of chip cards will discourage counterfeiting of physical credit cards which has accounted for 37 percent of all U.S. credit card fraud, according to a 2014 report by Aite Group. The subsequent reduction of in-store purchases with stolen plastic will lead fraudsters to turn to using stolen credit card numbers to buy online-leading to an increase in card not present (CNP) fraud. During the UK's EMV migration, CNP fraud rose by 79% from 2005 to 2008.

More mobile Grinches stealing by smartphone. Holiday commerce on mobile is predicted to grow by 47 percent this year vs. last, according to Comscore. Many of the fraud strategies and tools that work well in detecting online fraud fall short in detecting mobile device-based fraud.

So here are some tips for stopping online fraud this holiday season:

Invest more in manual reviews of gray-area transactions. During the holiday season, you are more likely to see anomalous behavior from good customers. Manual reviews should do two things: (1) let you analyze the transaction and the customer more holistically with human context and (2) let you do additional checks, such as calling the customer or do additional verification.

Layer fraud detection tools to address new online, mobile and international fraud vectors. Consider adding new tools like device fingerprinting, email address risk assessment and address verification to augment your fraud detection. Many of these products are relatively inexpensive and are easy and quick to implement. It's not too late to augment your existing fraud detection systems. internetretailer.com

Sales rising more online (up 4.6%) than in stores (up 2%) this holiday season
Online sales growth in this holiday season is surpassing growth in sales at stores, according to First Data, which analyzed online and in-store payments from Oct. 31 through early last week. Sales growth at stores was up 2 percent, while online sales rose 4.6 percent, according to First Data, which declined to give dollar figures, citing proprietary reasons. Total spending, including sales in stores and online, climbed 2.4 percent, stronger than the 1.8 percent growth in the same period last year. Although stores still account for the majority of spending, the uneven growth between buying at locations and on websites signals the continuation of a big shift in how U.S. consumers are shopping.

This season, Mother Nature appeared to provide a lift to online sales, analysts said. While unseasonably warm weather has hurt overall sales of cold-weather items, it appears to be driving more shoppers to buy on their PCs or mobile phones because they don't want to waste a pleasant day inside a mall. dispatch.com

The race to reel in last-minute online shoppers

Alibaba Adds Ex-DOJ, Pfizer Anti-Counterfeiting Pro
"Fraud is not a person - it is a dynamic grouping of statistics that deviate from the norm."
Stuart B. Levine, CFI, CFCI
CEO, The Zellman Group & Zelligent


ORC News
Sponsored by NEDAP
Do you have an ORC case to share?
Share your ORC news and help the industry grow


Retail Crime News

Sponsored by Security Resources
Long Island, NY: Roosevelt Field Mall Shooting Injures Mall Employee
A man accused of an attempted robbery and shooting at Roosevelt Field Mall on Long Island is expected to be arraigned Wednesday. The suspect was armed with a handgun when he walked into the Rolex section of the Tourneau store and announced a robbery around 1 p.m. Tuesday, police said. A security guard wrestled the suspect to the ground and the gun went off, striking a mall employee in the shoulder. The 67-year-old man was hospitalized in serious, but stable, condition late Tuesday. As the security guard struggled to hold off the gunman, off-duty NYPD Inspector Kenneth Lehr, who happened to be in the mall shopping at the time, stepped in to help detain the suspect. The security guard who foiled the attempted robbery was seen afterward with a bandaged right arm. He said he was the one who took down the robber, but declined to comment further about how he wrestled the suspect to the ground. Sources said the Tourneau security guard who stopped the armed robber is a retired law enforcement officer. cbslocal.com cnn.com

Mall employee shot, panicked crowd flees after L.I. mall robbery

Brooksville, FL: Armed robbery suspect killed in Deputy-involved shooting, second suspect apprehended
One suspect is dead, after two Hernando County Sheriff's Deputies were searching for the armed gunman who had just robbed a Brooksville, Dollar General. Hernando County Sheriff's deputies are urging people in the area in Brooksville to stay in their homes after one suspect in an armed robbery remains unaccounted for. This comes after a Hernando County deputy has been involved in a shooting. Deputies shot and killed an armed robbery suspect in the area of Saturn and Endsley Roads in Brooksville. The suspect was down in a nearby field while authorities searched for a second suspect. No deputies were injured. The pursuit began after an armed robbery at Dollar Store where customers followed and tried to box in the suspects with their vehicles. One customer was dragged alongside the suspects car, but didn't sustain any serious injuries. The second suspect in Tuesday's armed robbery of a Dollar General in Hernando County has been taken into custody without incident, according to the Hernando County Sheriff's Office. Hernando County Sheriff Al Nienhuis will conduct a press conference at 11 a.m. Wednesday at the Sheriff's Office in Brooksville. abcactionnews.com baynews9.com

Cincinnati, OH: Smash and grab burglars crash van into Saks
Smash and grab burglars crashed a van into Saks Fifth Avenue at Fifth and Race streets Downtown Wednesday morning. They slammed the van twice into security gates and left it running in the building about 6 a.m., police said. Four male suspects made off with five to 12 pieces of merchandise, including some purses. They jumped into a getaway car, a silver van on Race Street, and remain at large, police said. The van has an Ohio license plate: DIV2157. Police said this robbery is part of a theft crime spree occurring at other Saks stores across the country. They are in contact with police agencies in several other states, including Illinois. fox19.com
Vallejo, CA: Police searching for thieves in violent Toys 'R' Us robbery
Two thieves attempting to steal $150 worth of baby formula from a California Toys 'R' Us on Saturday assaulted an employee, slammed a teenage girl into a wall and violently shoved an 11-year-old girl as they made their escape, police said. The 11-year-old girl was pushed 15 feet and landed on her head. She suffered major injuries and was taken to a hospital. Her current condition is unknown. The women, who have not yet been identified, entered the store with a duffel bag around 2:15 p.m., according to the Vallejo Police Department. After a store manager approached, the two began attacking employees and customers in an effort to get away. foxnews.com
Peoria, IL: Pair uses $2,100 in counterfeit bills at Walmart
Two males used $2,100 in counterfeit bills at a Walmart on Monday afternoon. They used 42 counterfeit $50 bills to make purchases at the Walmart, according to a police report. Each male used $1,050 to make his purchases, and they appeared to know each other. The bills were discovered as counterfeit when the money was counted at the end of the clerk's shift. Thirty-three of the bills had the same serial number, according to the report. Later in the day, one of the males returned $586.69 worth of the merchandise in exchange for cash. pjstar.com

Melbourne, FL: Macy's Loss Prevention Associates Bust Grand Theft Suspect At Melbourne Square Mall
The Melbourne police arrested Thomas Michael Procopio Jr., 26, at Macy's Department Store after he tried to steal over $1,800 worth of clothing, according to Melbourne Police Lt. Tim Turner. On Tuesday evening at about 9:02 p.m., loss prevention associates at the Macy's located at Melbourne Square Mall, watched Procopio and an unidentified female fill a Macy's mesh shopping bags and leave them by a door in order to carry them to their awaiting vehicle. "Procopio was detained before he could get to the car with the merchandise," said Lt. Turner in a release. "The unidentified female fled in the vehicle after seeing Procopio being confronted by the Macy's associates." spacecoastdaily.com

Boise, ID: State's highest court upholds conviction of shoplifter
The Idaho Supreme Court has upheld the state's burglary law, dismissing a claim brought by a man who was charged with felony burglary for shoplifting at a Wal-Mart. Ryan Rawlings stole several items from the store in May 2014. He was convicted and sentenced to two to four years in prison. In his appeal, Rawlings argued the state's burglary law is unconstitutional because it was used to charge him with felony burglary instead of misdemeanor shoplifting. The state law only requires that a person enter a place with intent to commit a crime, resulting in shoplifters being charged with the more serious crime. The state supreme court upheld Rawlings' conviction Tuesday, saying Idaho doesn't make any distinction between residential burglaries and burglaries at stores. idahostatesman.com

Wisconsin lawmakers clash on gun policy after Mall Shooting
After a shooting last Saturday at a Wisconsin mall, a state representative has said citizens holding concealed carry gun permits could "clean our society of these scumbags" by taking "careful aim". The statement Monday from Rep. Bob Gannon, R-Slinger, prompted a blistering reply from a Madison lawmaker, who said he was seeking vigilante justice. Madison police said several young men were involved in a disturbance when one pulled out a gun and fired at least one round.

A 19-year-old was hit in the leg by a bullet during the incident and was taken to the hospital with non life-threatening injuries, officials said. As of Monday, no arrests have been made in connection with the shooting. Spokesman Joel DeSpain says the police department's gang crimes unit is reviewing surveillance video, to see if it could find any clues as to who was in the crowd. Gannon decries "gun-free zones", saying that he believed law abiding, gun carrying citizens prepared to "shoot center mass" could keep situations like this from happening. hexanews.com

Zales Jewelers in the Poughkeepsie Galleria, Poughkeepsie, NY was the victim of a $1,295 Grab &Run yesterday evening


Robberies and Burglaries
● A Favor To Remember - Kamloops, BC - Robbery
● Canyon Creek Food - Temple, TX - Armed Robbery
● CVS - Easton, MA - Robbery
● CVS - Charleston, WV - Armed Robbery
● CVS - Terre Haute, IN - Armed Robbery
● Dollar General - Lauderdale Co, MS - Armed Robbery
● Family Dollar - Dover, FL - Fire
● Humidor's Cigars - Bandon, MS - Burglary
● One Stop - Columbus, GA - Armed Robbery
● Purple Carpet - N Miami Beach, FL - Burglary
● Rite Aid - Virginia Beach, VA - Robbery


Featured Job Listings
Sponsored by NuTech National
Feature Your Job Here For 30 Days -
70% Aren't On the Boards
Regional Asset/Profit Protection Leader
Justice
No. CA or So. CA
Justice
Regional LP Mgr
Tractor Supply Company
Minneapolis, MN
Tractor Supply Company
Regional LP Mgr
Tractor Supply Company
Omaha, NE
Tractor Supply Company
VP of LP
Mattress Firm
Houston, TX
Mattress Firm
Asset Protection Specialists
Southeastern Grocers
AL, FL, MS
Paris Freeman
Dir Corp. Investigations
US Foods
Chicago, IL
US Foods
Dir LP
Conn's Home Plus
The Woodlands, TX
Conn's Home Plus
Sr. Mgr. Global Corp. Security
Avon
New York, NY
Avon
AVP Mgr of AP Operations
BJ's Wholesale Club
Westborough, MA
BJ's Wholesale Club

Director Store LP
Michaels

Irving, TX
Michaels


Dir LP
Sephora
San Francisco, CA
Sephora
Dir LP
True Religion Brand Jeans
Manhattan Beach, CA
True Religion Brand Jeans
LP Manager
Natural Grocers
Lakewood, CO
Natural Grocers
Sr Mgr Corp Investigations
US Foods
Chicago, IL
US Foods
Dir Safety & LP
Harbor Freight Tools
Calabasas, CA
Harbor Freight Tools
Dir AP
99 Cents Only Stores
Commerce, CA
99 Cents Only Stores
LP Dir
BevMo
Concord, CA
BevMo
Dir LP (Western Canada)
Walmart Canada
Calgary, CA
Walmart Canada

Daily Job Alerts


Appearing One Day Only
View our Internet Jobs Archives here
ETL Assets Protection
Target
Fontana, CA
Target
Dept Mgr LP & Safety
Lowe's
Shepherdsville, KY
Lowe's
Multi Unit LP Mgr
Kmart
Tulare, CA
Sears Holdings Corp
Multi Unit LP Mgr
Kmart
Westwood, NJ
Sears Holdings Corp
LP Manager Hrly
Sears
Des Moines, IA
Sears Holdings Corp
LP Manager Hrly
Kmart
Pittsburgh, PA
Sears Holdings Corp
Mgr AP Retail Security Solutions
Walgreens
Deerfield, IL
Walgreens
Area AP Mgr
All facilities
Hope Mills, NC
Wal-Mart
AP Mgr in Training
Walmart
Lewis Center, OH
Wal-Mart
AP Mgr in Training
Walmart
Andover, MN
Wal-Mart
AP Mgr in Training
Walmart
Collierville, TN
Wal-Mart
AP Mgr in Training
Walmart
Elgin, TX
Wal-Mart
AP Mgr in Training
Walmart
Wichita Falls, TX
Wal-Mart
AP Mgr in Training
Walmart
New Boston, TX
Wal-Mart
LP/Safety Mgr
Navy Exchange
Portsmouth, VA
Navy Exchange




Home of the Industry's Original
On the Move
Sponsored by Civil Demand Associates
None to report.
Post Your New Job or Promotion!
See all the Industry Movement


Your Career
Sponsor this section of the Daily
12 Quick and Simple Ways to Reduce Your Stress Right Now If you are working towards success, you're bound to run into some stressful times. Of course, there are various ways to help relieve that stress, but sometimes you need something that is quick. Here are 12 ways you can turn that frown upside down! Jokester

5 Tips for Leaders to Harness Conflict and Communicate Clearly What do you do when conflict arises? Do you keep your cool or do you turn into The Hulk? Use these tips to keep your cool when you reach your boiling point. Have an action plan

How to Use Stress to Your Team's Advantage Stress doesn't need to be an overwhelming emotion, that makes you feel like it's the end of the world. In fact, as a leader, you can use stress to the advantage of your employees and your organization. All you have to do is turn it into a bond-forming exercise! Team sport

Finding Opportunity in Conflict
Conflict at work doesn't always have to be a problem. Sometimes conflict leads to good outcomes such as a more efficient way of dealing with something. Here are some tips on dealing with conflict. Attack the problem



Tip of the Day
Sponsored by Vector Security
Sometimes when you're moving so fast and dealing with the mistakes of the day, the frustration levels peak and one can tend to forget that sometimes you've just got to stop, listen and take a breath and maybe talk to a friend about it all. If it's a good friend, they'll bring you back into focus and make sure you don't react too aggressively and make the mistakes even worst. There aren't many friends like that nor ones that you can absolutely trust. But if you've got a couple, make sure you thank them as well for taking the time.

Just a Thought,
Gus





Upcoming Events
---
Recruiting?
Get your job e-mailed to everyone... everyday
Post on our Featured Jobs Board!
Reach your target audience in 2016 every day!
Request our 2016 Media Kit
update account / change e-mail
unsubscribe FEEDBACK
www.downing-downing.com

Advertise With The D&D Daily




36615 Vine Street, Suite 103
Willoughby, OH 44094
440.942.0671
copyright 2009-2019
all rights reserved globally