ORC ring targeting Cabela's and Dick's Sporting Goods in the Midwest for weapons Police say they've put a stop to a shoplifting ring that used stolen goods to obtain guns and ammunition from stores in Columbus, as well as other parts of Ohio and neighboring states. James Strait faced a judge Monday accused of engaging in a pattern of corrupt activity. Police call Strait, 35, the "ring leader" of a group that steals from businesses such as Cabela's and Dick's Sporting Goods, then returns the stolen merchandise for store credit, which is used to buy guns and ammunition. (Source abc6onyourside.com)

The Sunglass gang of two hitting Richmond mall - Stony Point Fashion Park Two women hit Sunglass Hut for six pairs and Solstice Sunglasses for five pairs. Working together they distract the sales person while the other steals the glasses. (Source capitalbay.com)


Trio arrested for stealing $20,000 in jewelry from Kmart in Fort Lauderdale, Florida. Two men and a female were apprehended attempting to steal 109 pairs of earrings form a display at Kmart. The theft occurred over several days as each of the three suspects would take turns stealing from the display. The value of the merchandise was $20,000; all three suspects now face grand theft charges. (Source sun-sentinel.com)





The Georgia Retail Association Loss Prevention Council (GRALPC) and the Georgia Retail Association Organized Retail Crime Alliance (GRAORCA) would like to invite you to attend the -

2013 GRAORCA Retail Crime Conference!
Our annual conference will continue to build on our mission of providing Law Enforcement and Loss Prevention professionals with opportunities to come together for Professional Networking, Training and Information Sharing.

The GRAORCA Retail Crime Conference will be held in downtown Atlanta at AmericasMart, Bldg. 2, 230 Spring Street, Atlanta, GA on May 16th, 2013 from 8:00 am - 5:00 pm. The day includes complimentary lunch and refreshments, as well as a post - conference reception.
We are pleased to announce some exciting changes
for this year's event!
• We are moving within AmericasMart from a 10,000 sq ft space to a 55,000 sq ft. venue.

• There is NO CHARGE to register and attend this year's Conference.

• A new format has been designed to include breakout sessions, that the attendee can select.

• The list of keynotes & breakout speakers is rapidly growing on relevant industry topics.

The 2013 conference includes a Vendor Trade Show with industry vendors and Community Outreach Organizations. The Vendor Trade show is designed to provide exposure to technologies and community programs that can help both retail and law enforcement organizations positively impact crime.

The Conference is open to all Law Enforcement Professionals, Loss Prevention Professionals, and Retail Owners/Executives and we anticipate POST Certification and CFI credits for attendance.
Topics and Special Guests, scheduled to present:
• Mobile POS/Cyber Fraud - Joe LaRocca, Senior Advisor - Retail Partners
• ORC "A Gateway Crime" - Denny Dansak, Director of Organized Retail Crime - Kroger
• Navigating Complex Investigations with Cellular Technology - Joe Davis, Director of LP Ops/Major Crimes - T-Mobile
• Successfully Prosecuting ORC Cases - John Melvin, Cobb County District Attorney's Office
• Gang Impacts on Retail Crime - JGabriel Banks, Fulton County District Attorney's Office - Gang Unit Plus many other industry speakers and topics of relevance for Law

All attendees must pre-register for the Conference. Space is limited!

To register please go to:

www.georgiaretail.org/lpconference
Sponsorship opportunities are available for both retailers and vendors. Click here for information.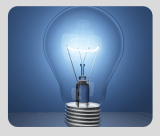 What's Happening?
Coming soon:

Mobile App's

LP Show Coverage

The Top 10