Kroger's ORC team plays vital role in helping Jackson, Tenn., police in busting ORC ring and multiple fencing operations - Case is ongoing - update expected later today. Police served search warrants Tuesday at three Royal Street businesses that investigators believe are involved in an organized retail theft ring and selling stolen merchandise. Jackson police Deputy Chief Barry Michael said during a news conference Tuesday that investigators issued search warrants on three businesses — College Mart, International Fashions and Royal Quick Stop and one residence of a business owner. No arrests have been made yet," Michael said on Tuesday. "There could be more businesses involved, and if there are, we want them to know that we're going to continue to conduct these unannounced search warrants." Michael said more information will be forthcoming about the investigation. He also thanked the Organized Retail Crime Division of Kroger for assisting the department in researching and investigating how to detect organized theft rings. (Source jacksonsun.com)

Interesting development in same city as above case - Two women hit Macy's stores multiple times for over $6,000 in Jackson, Tenn. Jackson police are asking for the public's help to identify two women suspected of stealing more than $6,000 of merchandise from Macy's. Police were called to Macy's at the Old Hickory Mall in reference to the thefts, Tuesday. Store workers reported that a pregnant black woman entered the store Sunday and took more than $2,000 worth of merchandise. They said the same woman returned to the store Tuesday and was accompanied by another woman. Tuesday, the women allegedly stole 62 items (59 POLO shirts and three pairs of POLO jeans) from a display table and left the store without paying for them. (Source wbbjtv.com)

3 charged with retail theft in Naperville; one tasered by Police.
Jason Levigne was charged with aggravated assault and retail theft. Levigne's two female accomplices were charged with retail theft. Police were summoned to the Downtown area for suspicious activity around 3:45 p.m. on Tuesday. While police were investigating, Levigne fled the scene and there was a brief chase on foot. At one point he charged at an officer, who deployed a stun gun to take him into custody. (Source chicagotribune.com)

Two ORC suspects hit Victoria's Secret for 160 pairs of panties in Fairfield, Connecticut. Two females believed to be between 13 and 20 years old, cleared out 6 drawers of merchandise valued at nearly $1800 and fled. Police are searching for the suspects. (Source fairfieldcitizenonline.com)

Opelika Police are looking for three suspects in connection to laptop thefts from Target. Three suspects are wanted in connection with the theft of three laptops valued at $600. The one female and two male suspects entered the Target store with a tote bag containing items they had left behind following the theft. (Source oanow.com)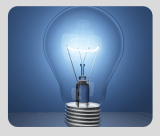 What's Happening?
Coming soon:

Mobile App's

LP Show Coverage

The Top 10