BJ's Wholesale Launches MICROS XBR Ingenium

Latest innovation from industry-leading loss prevention exception reporting

Westboro, MA—MICROS-Retail, a division of MICROS Systems, Inc.(NASDAQ: MCRS), and leading provider of retail technology for the specialty and general merchandise retail industry, today announced BJ's Wholesale's successful launch of MICROS-Retail's next generation loss prevention and business analytics solution, XBR Ingenium (XBRi).

As an existing user of MICROS-Retail's XBR, BJ's launched a pilot of XBR Ingenium, the latest loss prevention offering from the family of MICROS-Retail analytics products. After a successful pilot program, BJ's is now deploying MICROS-Retail XBR Ingenium company-wide, seeking to increase the investigative capabilities and productivity of its asset protection team.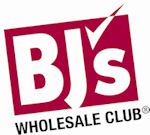 MICROS-Retail XBR Ingenium provides more flexible and behavioral exception reports, allowing organizations to focus on the key areas of fraudulent activity. With an interactive dashboard, field users can quickly spot high-risk areas in their stores and districts. Interactive functionality, such as pivoting, drilling and linking, provides power users with ultimate flexibility and endless analytical capabilities. Additionally, MICROS-Retail XBR Ingenium is highly intuitive and easy to use, allowing all users to quickly learn the solution and identify fraudulent activity. This allows BJ's asset protection team to be more proactive and efficient in identifying, tracking and resolving issues.

"Through the assistance of the MICROS team, we have implemented a tool that is analyst, end-user and administrator friendly. I am confident this will drive higher case identification and provide a strong ROI in short order," stated Charles Delgado, Vice President of Asset Protection at BJ's Wholesale.

Raoul Ricard, Vice President of Development at MICROS-Retail, stated; "In addition to focusing on the new technology, BJ's also focused closely on the users' acceptance of the software and increased case productivity. These were key to the successful rollout. MICROS-Retail is committed to product development and innovation, with a focus on developing solutions to help our customers reduce costs and capture top line revenues."

About BJ's Wholesale Club
BJ's is dedicated to providing members with high-quality, brand-name food and general merchandise at prices that are significantly lower than supermarkets, supercenters, department stores, drug stores and specialty retail stores. BJ's carries the most product variety of any wholesale club with more than 7,000 items, including supermarket-sized staples, USDA Choice meats and stock-up items. BJ's is the only wholesale club to accept all manufacturers' coupons, and for greater convenience, BJ's offers the most payment options including EBT.

Headquartered in Westborough, Massachusetts, BJ's Wholesale Club, Inc. is a leading operator of warehouse clubs in the eastern United States. The Company currently operates 199 clubs in 15 eastern states. Learn more and shop online at BJs.com or for exclusive content visit Facebook.com/bjswholesaleclub and Twitter.com/bjswholesale.

About MICROS Retail
MICROS Retail, a division of MICROS Systems, Inc., is a global leader in technology solutions for retailers that allow them to trade anywhere and everywhere, offering a seamless omni-channel experience to their customers. MICROS Retail's omni-channel platform provides the functionality that allows retailers to successfully engage their customers; with point of sale, eCommerce, mobile, loyalty and CRM, loss prevention, distributed order management, inventory management, and merchandise planning solutions. Services include platform implementation and integration, strategic business consulting, design services including creative and user experience, hosting, and managed services. Over 2000 retailers around the world—including Armani Exchange, bebe, Brooks Brothers, Cabela's, Charlotte Russe, Charming Shoppes, Gucci, Guess, Juicy Couture, Lucky Brand, Lululemon, Staples, Starbucks Coffee, Sur La Table, and Whirlpool—rely on MICROS Retail to strengthen their businesses and deliver results across all consumer touchpoints: store, web, direct and mobile. MICROS Retail solutions are installed in over 60,000 stores in 30 countries. To learn more, please visit www.micros-retail.com.

Contact:
info@micros-retail.com
888-328-2826