Theft Ring Used Counterfeit Traveler's Checks in Dallas County-Two Arrested The Oakland California-based thieves used the fake traveler's checks to purchase merchandise in North Texas, and then exchange them for cash in California. More than two dozen stores in North Texas have been hit, and investigators say the criminals have gotten away with about $100,000 in merchandise. Eight other arrests have been made across the nation, and more are expected to be made. The suspects' names and mugshots are not yet public, but the suspects vary in age from 26 to 19. (Source nbcdfw.com)

Legislation Passed: Cracking Down on Repeat Shoplifters in PA
"Senate Bill 731 would treat repeat offenders of the state's retail theft statute the same, regardless of whether the offender participated in ARD [Accelerated Rehabilitation Program] the first time they violated the statute," Senator John Rafferty said in a news release. Pennsylvania loses about $70 million in sales tax revenue each year to organized retail theft. (Source abc27.com)

Best Buy Robberies: ORC ring?
Sparks Police Department is investigating a series of burglaries that occurred at two Best Buy stores last Tuesday and could be tied to a California Organized Retail Theft ring. Tuesday night the suspects forced entry into the store at 155 Los Altos, and fifteen minutes later the Best Buy on Scheels Drive was also burglarized. Police haven't confirmed any suspects, and are looking at the surveillance cameras to help identify the thieves. (Source foxreno.com)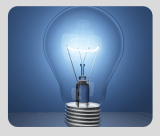 What's Happening?
Coming soon:

Mobile App's

LP Show Coverage

The Top 10