Integrated. Intelligent. Insightful.
Retailers Take a New Approach to Addressing Out-of-Stocks

Checkpoint's Intelligent Merchandise Availability Program (iMAP)

In order to deploy and fully leverage merchandise availability solutions that are integrated, intelligent and insightful, retailers need to identify and work with a technology partner with both extensive experience in solving retailers' most important problems and the ability to deploy and support integrated technologies. Specifically, retailers are seeking technology partners that can:

● Offer a range of solutions that work together to improve merchandise availability, from RFID-based merchandise visibility software to attractive and secure display merchandising, to shrink management hardware, software and support services.
● Plan, install and service retail systems, locally, nationally and globally.
● Continuously innovate in order to deliver cutting-edge solutions that help sell more and lose less, based on effective retail technologies such as RFID, Electronic Article Surveillance (EAS), integrated apparel tags, IP networking, advanced -detection systems, proven high-theft solutions, attractive and flexible display merchandising systems and data analytics software.
● Bring decades of proven experience in identifying and solving retailers' most vexing problems that contribute to out-of-stock situations and negatively impact the shopper's experience.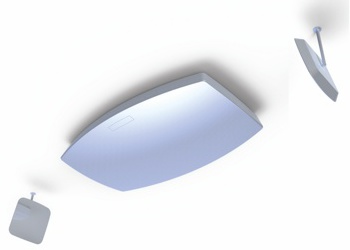 Checkpoint Systems' iMAP – Intelligent Merchandise Availability Program – does just that. The iMAP approach combines hardware, software, services and data analytics to measure and predict performance, resulting in an efficient, synergistic set of processes and solutions that ultimately helps retailers sell more, lose less and enhance the shopping experience. Every aspect of iMAP is designed to help retailers achieve their critical goal of improving merchandise availability. By following the iMAP process, retailers will be able to identify areas of strength and weaknesses at their stores, implement solutions to enhance or correct each of them, and measure the impact each of those is having on the store's bottom line.

To download the full content of the whitepaper, click here.

Contact:
GCC, Inc. (for Checkpoint)
George Cohen, 617-325-0011
george@gccpr.com