Sears Canada To Be Providing Penningtons Plus-Size Fashions
Thursday, Sears Canada and Reitmans Limited announced their agreement for the addition of Penningtons brand to Sears stores and online. This introduction is a customer-centric approach for the Canadian retail industry, and Sears will be the only store to offer the apparel outside of Penningtons own stores. Initially, Penningtons will be made available on sears.ca and in five Sears pilot stores, but is expected to be introduced in additional Sears locations and in the Spring catalogue in 2014. (Source yahoo.com)

Another 20 Target stores are set to open next week in Canada
Bringing the retailer's total to 68 units with another 66 units planned for the second half of the year. The new stores opening between July 16 and July 30 include 11 units in Ontario, two each in British Columbia and Alberta, and three in Saskatchewan. The stores in Saskatchewan are the retailer's first in that province. (Source retailingtoday.com)

Retail Fast Facts: June 2013
Highlights: Total monthly retail sales changed by 4.3 per cent over the comparable month last year. Total sales excluding food, automotive and gasoline changed by 2.7 per cent over the comparable month last year. (Source retailcouncil.org)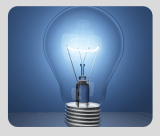 What's Happening?
Coming soon:

Mobile App's

LP Show Coverage

The Top 10