The Loblaw purchase of Shoppers Drug, Canada's largest drug store chain, is actually a move by one family not to let foreign competition dominate Canada's retail scene without a fight - a bold move Fights take place on all levels and here's one at the very top of the food chain. As 63% owners of Loblaws, Canada's largest grocery retailer, the Weston family bought Shoppers Drug this week in a move that shows they're going to fight all the foreign retailers coming to Canada. This family, the second richest in Canada worth $8B, owns retailers, bakeries, and groceries across North America and the UK. And Toronto-based Loblaws is one of the few remaining Canadian powerhouses on the domestic retail scene. The family remains heavily involved in all branches of its retail and food empire, with grandchildren and great-grandchildren of George, who started the business 131 years ago, running both the retail and philanthropic sides of the Weston businesses around the world. More recently, Galen Weston Jr, Galen's son and George Weston's 40-year-old great-grandson, became Canada's public face of the Bangladesh clothing factory collapse when he took responsibility for its Joe Fresh brand's manufacturing presence in the impoverished country. (Source courant.com)

Retail deal could be first of many: analyst
With an influx of competitors emerging on the Canadian grocery retail scene, Loblaw Cos. Ltd. had to "make a big move" to secure its place atop the industry, says one analyst. The move indicates Loblaw's recognition that "it's still a very real threat that these international companies are expanding operations in Canada, and a course of action was required," he said. In June, Empire Company Ltd., which operates Sobeys Inc., reached a deal to buy more than 200 Canada Safeway stores in Western Canada for $5.8 billion. Canada was a pretty sleepy place for the past five years in terms of competition (in the grocery market)," Grier said. "Not anymore." Similar moves to shore up market share by retailers such as B.C.-based Overwaitea Foods, Metro Inc. or Jean Coutu Group could be forthcoming, he said. (Source thestar.com)

Yankee Candle names Canada GM, to grow Canadian store count to 50 The company currently operates six company-owned retail stores in the Greater Toronto Area. As part of planned global expansion efforts, this new business unit will focus on building out the gift and specialty business as well as invest in building the retail store base to over 50 stores in the next five years across the country. (Source chainstoreage.com)

Police arrest suspect in string of seven robberies in GTA (Greater Toronto Area) Peel Regional Police have arrested a man who is believed to be responsible for a string of seven robberies at banks and pharmacies in Mississauga and Toronto. Investigators said they had a retail location in Mississauga under surveillance and arrested the man prior to entering the store. (Source msn.com)

Retail Fast Fact: June 2013 - provided by Retail Council of Canada

Highlights:

Total monthly retail sales changed by 4.3 per cent over the comparable month last year.
Total sales excluding food, automotive and gasoline changed by 2.7 per cent over the comparable month last year. (Source retailcouncil.org)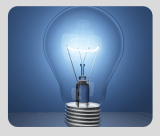 What's Happening?
Coming soon:

Mobile App's

LP Show Coverage

The Top 10