Canada May retail sales leap by 1.9 pct, biggest jump in 3 years
The advance - far greater than the 0.4 percent growth predicted by market operators - is the largest since the 2.8 percent increase recorded in March 2010. Retail sales hit a record C$40.42 billion ($39.24 billion) in May, up from the previous high of C$39.77 billion set in November 2012. Higher sales were reported in nine of the 11 subsectors, representing 94 percent of total retail trade. In volume terms, sales were also up 1.9 percent. (Source reuters.com)

Canadian e-retail sales are set to grow 10% annually through 2018
E-commerce sales will grow at least 10% annually over next five years and hit $33.8B in 2018. This part of Canada's retail has been sluggish compared to the U.S. and the U.S. retail push is helping spur the growth. U.S.-based retailers are also making it easier for Canadians to shop their sites. Some operate .ca sites just for Canadian shoppers and some offer fulfillment and delivery options that make online shopping more attractive for Canadian shoppers. Editor's note: This also means online fraud will escalate as well. (Source internetretailer.com)

Halifax Regional Police are asking for the public's help identifying a woman who's accused of stealing more than $7,500 worth of sunglasses from the Halifax Shopping Centre. On June 11, a woman entered a store at the mall specializing in sunglasses, took several sunglasses and left the store without paying for them, said Halifax Regional Police. The next day, police allege the same woman returned to the store and stole several more sunglasses. Officers estimate the merchandise is worth more than $7,500. (Source news957.com)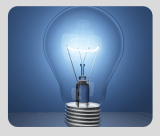 What's Happening?
Coming soon:

Mobile App's

LP Show Coverage

The Top 10