Ax-wielding robbers stole $100K worth of jewelry in Orange County, Florida. Orange County deputies are searching for a group of robbers they say used axes to destroy an Avalon Park jewelry store owner to steal $100,000 worth of jewelry. Video shows the three culprits breaking into the Avalon Park Jewelers at 6 a.m. Monday. The owner heard the commotion and saw the thieves in action, deputies said. In the video, axes are used to smash their way inside the jewelry cases as the men gathered up $100,000 worth of jewelry and stuffed it in pillowcases. The owner's boyfriend then said he tried to intervene and the thieves turned the ax on him, swinging at him on their way out of the store. (Source orlandosentinel.com)

ORC group of 4 busted hitting Hibbet Sports at Statesboro Mall, GA.
The suspects, all from Wadley in Jefferson County, reportedly shoplifted more than $3,000 worth of merchandise from several businesses in the city and elsewhere, Statesboro Public Safety Director Wendell Turner said. Etweice Shaquail Thomas, 26, and Stepnie R. Boathwright, 36, both of Wadley, were arrested Monday. All were charged with felony shoplifting. Etweice Thomas was also charged with possession of tools for the commission of a crime, while Boathwright was charged with contributing to the delinquency of a minor. Anyone with information concerning this case is asked to contact Weatherly at (912) 764-9911. (Source statesboroherald.com)

Highlands, FL., part of statewide cargo theft ring - Stealing millions in products Three have been arrested and authorities are seeking two others for their alleged involvement in a statewide organized cargo theft ring that operated a "stash house" for stolen merchandise and trucks in Highlands County, according to the Florida Department of Law Enforcement. Investigators believe the suspects committed dozens of cargo thefts in Florida, stealing millions in products such as electronics, food, tires, clothing and pharmaceuticals, the FDLE reports. The suspects are charged with racketeering, conspiracy to commit RICO (Racketeer Influenced and Corrupt Organizations Act), grand theft over $100,000, cargo theft and burglary. During the investigation, law enforcement recovered six stolen semi-tractors and nine stolen semi-trailers, some of which still had the stolen merchandise inside, the FDLE states. (Source highlandstoday.com)


Boca Raton ORC suspect arrested, believed to be part of a Palm Beach County ring. After being busted with three other suspects on their shoplifting spree of New York, Ioulia Guerman, 42, has been transferred back to Florida to face $32,000 worth of theft charges in Palm Beach County. Guerman is believe to be responsible for two shoplifting incidents at the Neimen Marcus store in Town Center on March 13 and April 5. Guerman and her friends were busted at Saks in New York attempting to steal $17,000 of merchandise, during a search of the suspect's rental car, an additional $15,000 of stolen merchandise was discovered. (Source sun-sentinel.com)

Professional shoplifter busted hitting Best Buy with hidden pocket and blocked antitheft sensors with electrical device Chicago woman was arrested after Pasco sheriff's deputies said she stole more than $1,000 of merchandise from Best Buy, loaded it into a dress lined with pockets and blocked antitheft sensors with an electrical device. Tiffany Ciecierska, 24, was arrested at the Best Buy, at 5947 Wesley Grove Blvd. She told deputies she had arrived from Chicago on Sunday and admitted to stealing from the store, according to an arrest report. She said she is staying in a Comfort Suites in Tampa Bay, FL. (Source tampabay.com)
Law Enforcement Retailer Alliance of New England (LERANE)
Organized Retail Theft Bulletin
Call for Nominations for ORC Awards
Deadline – Fri Aug 9, 2013

In an effort to recognize those individuals within the loss prevention and law enforcement community that have gone above and beyond in the fight against Orgainzed Retail Crime here in New England, the 7th Annual N.E. ORC Symposium & Tradeshow will be presenting the 2013 N.E. ORC Awards at this year's event on Thursday, September 19th at the DCU Center in Worcester. As a past attendee of the event and/or professional working within the loss prevention/law enforcement community, you are being invited to submit nominations for these awards. Attached please find a Nomination Form which includes a description of each of the awards and instructions for completing and submitting nominations. You can also click here for the form: http://www.retailersma.org/download/415_2013_orc_awards_nomination_form.pdf.


Awards will be presented in these categories...


1. Law Enforcement Officer of Year
• Outstanding ongoing support with investigations
• Drives public/private partnerships
• Supports better understanding of ORC crime and activity
2. Loss Prevention Case of the Year
• Successful completion of ORC investigation including prosecution
• Must contain multiple elements of ORC activity (booster, fence, additional criminal elements)
3. Loss Prevention Person of the Year
• Individual that has gone above and beyond to assist a state association in the fight against ORC.
• Individual that has continually supported the N.E. ORC Symposium & Tradeshow.
Please keep in mind that the deadline for submission is Friday, August 9th.

Thank you for your help and we look forward to seeing you all again at this year's event.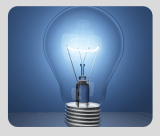 What's Happening?
Coming soon:

Mobile App's

LP Show Coverage

The Top 10