Organized retail theft ring busted operating in Chandler and Mesa, Arizona Since June 2013, detectives from the Chandler Police Department, in conjunction with personnel from Fry's Food Stores, have been working a case involving a retail theft ring operating in Chandler and Mesa. The suspects in this case, Maria Guzman (29), Manolia Guzman (32) and Roman Dominguez (46) have all been taken into custody for trafficking in stolen property. Maria Guzman and Manolia Guzman are also being held for ICE as they told investigators they were illegally in the United States and had purchased fake identification cards and social security cards for their use. The trio was involved in a fencing operation (taking in stolen goods and selling them at a discounted rate) located at a home. Through the course of the investigation it was determined the trio was requesting items such as Tide, Tide Pods, and Huggies diapers size 4 and 5. They requested that other products, including electronics, clothing, purses, household products, baby formula/drinks, tires, and liquor, be brought to them so they could sell the stolen items. Thieves, knowing they could sell the products to the "fence" would then go out to local retailers and commit large scale organized thefts and bring the stolen items back to the "fence" where they would be sold for much less than the retail price. It was further discovered that Manolia Guzman was also selling products from her home in the 600 block of South Hobson Street in Mesa. Fry's Food Stores, working in partnership with the Chandler Police Department, supplied products, allowing undercover officers to make multiple "sales" to the fence. Following the undercover operation, search warrants were served on the residences where the stolen products were being sold. In each case, a portion of the property that was sold during the undercover sales was recovered, along with a large amount of cash. The total dollar amount lost by Fry's Food Stores in the Chandler area is approximately $7,000. Fry's and other valley retailers have continued to work closely with law enforcement to combat organized retail theft. (Source chandlerpd.com)

Polish "Gypsy" Theft Organization Operating in Tenn., Georgia, Illinois, and Ohio Two males: one with a Canadian ID and Polish passport and the other from Chicago were recently apprehended with a jamming device on July 24th. The same group has been very active in the Midwest for quite some time with previous arrests and family members. One law enforcement executive is looking to share information and combine resources for an ORC prosecution. (Source linkedin)

Vancouver woman charged in ORC gift card crime ring - with ring leader/brother still on the run Amanda K. Engh, 33, faces charges of money laundering, criminal profiteering and criminal conspiracy at her Aug. 9 arraignment. Judge John Nichols held her on $30,000 bail. She was part of the ring her brother Fred Engh was operating. He is still on the run. The crime ring involved a network of shoplifters who stole merchandise and then returned it for store credit on a gift card, according to the Clark County Sheriff's Office. The shoplifters, known as "boosters," allegedly sold the gift cards to Fred Engh for 40 percent to 75 percent of their value. Fred Engh, in turn, allegedly resold the gift cards online for hundreds of thousands of dollars in profit over at least a three-year period. He is charged with more than 50 counts, including leading an organized crime ring, money laundering and theft. His sister was arrested Thursday after an extensive investigation of a bank account allegedly connected to the ring, as well as text messages and a recorded jail phone call between the brother and sister. (Source columbian.com)

Reading, PA., ORC ring member agrees to testify against three others in theft ring Milton Tyrone Williams, 49, pleaded guilty to theft charges on Wednesday in Common Pleas Court and was sentenced to nine to 23 months in Chester County Prison, plus an additional three years probation. He was convicted for being part of a crew of thieves who stole numerous items from the Sam's Club store in Exton on two occasions in December and January. As part of his sentence, Williams agreed to give truthful testimony against three others who authorities believe were part of a ring that allegedly preyed on retail stores in Berks, Lehigh, and Northampton counties. (Source dailylocal.com)

Victoria's Secret Thief makes off with $1450 in panties.
Police are looking for the man got away with approximately 100 panties from a Victoria's Secret store in a northern Ohio mall. Workers didn't have a good description of the suspect. Similar panty raids have happened locally and around the country with the thieves taking the stolen goods and selling them to women right on the street. Police said the incident happened on July 25 at the South Park Mall in Strongsville. (Source newsnet5.com)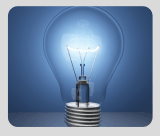 What's Happening?
Coming soon:

Mobile App's

LP Show Coverage

The Top 10