Presentation Spotlight:
Information In – Intelligence Out: The World
of Data Analytics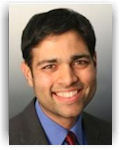 Presented by Rama Duvvuri,
Vice President, Analytics; ISO Innovative Analytics

The amount of data that surrounds us in our jobs can often be overwhelming. Trying to make sense of this information can be even more daunting. There's a ton of data coming in, from many different sources, all working towards the ultimate goal – to predict the future.

A result of the ever-increasing volume of facts, figures, and statistics is that data-mining techniques, that have historically been successful, are no longer sufficient to find the correlations and answers that we need. That's assuming, of course, that we even know what to look for!

Enter "data scientists." They help us to use data to predict trends and behavior patterns. So, how do they do it and what kind of data do they need to formulate their conclusions? What do terms such as aggregation, correlation, abstraction, cleansing, integration, machine learning and virtualization mean when discussing data? Rama Duvvuri, Vice President of Analytics for ISO Innovative Analytics, will answer these questions and more when he provides InterACT attendees with an informative overview of the world of analytics.

Data is a quickly evolving area and it's important for the LP/AP professional to be able to navigate. This session will give you valuable insight on how to enhance your use of data to make you and your company more profitable and successful. Rama will also be available for additional discussions throughout the conference.
Don't forget – You Earn Continuing Education Credits
when you attend InterACT 2013!

Continuing Education Units (CEUs)
Earn 12 CEU credits toward Loss Prevention Certified (LPC) re-certification.





Certified Forensic Interviewer (CFI) CEUs
Earn 6 CFI CEUs to maintain and enhance your professional interviewing competence.


More Info and Registration

Early-bird pricing ends August 23, 2013 - ONLY 3 DAYS REMAINING!