Retail Council of Canada's annual
Retail Loss Prevention Conference
Sept 10-11, 2013
Toronto Congress Centre, South Building in Toronto, ON

Don't miss Canada's leading retail loss prevention event!

No other event in Canada brings together the industry's top achievers and leading exhibitors to discuss the key issues impacting loss prevention in retail and the improvement strategies needed to face them head on. Gain best practices, hear about innovative products and services geared towards maximizing profitability and connect with your retail LP community.

The conference brings together Loss Prevention professionals, Internal Audit practitioners, Human Resources and Operations Executives, Information Technology experts, and privacy lawyers — All will benefit from content covered during this conference. Over 300 individuals from across Canada attended this event in 2012. Click here to register.

Elliot Lake mall inquiry sees collapse video, hears 911 calls - where two died and owner could face criminal charges The second phase of the inquiry into the deadly mall collapse in Elliot Lake, Ont., began this morning with the screening of surveillance video in the minutes before and after the roof caved in. Part 2 of the inquiry is dealing with the emergency response to the tragedy. It took four days before the bodies of the two victims -- Lucie Aylwin, 37, and Doloris Perizzolo, 74 -- were recovered. Part 1 of the inquiry, which began hearing evidence in March, has heard how the mall, badly designed and built, leaked from the start. Successive owners did little to address the problem substantively. Ultimately, rust due to decades of salt and water penetration weakened a weld, leading a steel support to give way June 23, 2012. The commission is hoping to issue its final report and recommendations around February of next year. (Source ctvnews.com)


Credit fraud gang of three hitting retailers in the "GTA" - Greater Toronto Area - for over $250,000 so far Halton police have arrested a woman and are searching for two alleged accomplices in a fraud investigation that they say spans the entire GTA. Police say the fraudulent activity – including credit card fraud, identity theft, account takeovers and pin resets – began in May and occurred at various retail stores and financial institutions in Halton and across the GTA. Losses are estimated to be around $250,000.00. Christine Watkins, 60, was arrested on Wednesday and faces 27 charges. Police are looking to identify two men and have released security camera images of the alleged accomplices. (Source citynews.ca)

Alert clerk catches two suspects swapping out a PST with another one - ready to be skimmed in Yorkton, Saskatchewan Two males entered the store and ordered some items, but when the cashier turned her back, they swapped out the PST with another one. Suspicious, the cashier noticed the terminal appeared to have been altered. Further investigation by store staff revealed the machine had been tampered with and belonged to another local business. "You have to treat these machines as if they're money," said Cst. Josette Collette, the lead investigator on the case. (Source yorktonthisweek.com)

Canada has moved to chip-based technology
Banks and the major credit card companies have moved to chip technology for debit and credit cards. In addition to the magnetic stripe on the back, cards now also have a microchip – really a small computer – in the card. The microchip is state-of-the-art in payment card technology and is extremely difficult for criminals to duplicate. In fact, chips cards have reduced fraud in a number of other countries where they are currently used. The implementation of chip-based technology is almost done and most retailers and consumers are now able to do chip and PIN transactions. Visa Canada and MasterCard Canada are bringing chip card technology to Canada on behalf of the banks and the financial institutions that issue Visa and MasterCard branded credit cards. (Source cba.ca)

Retail Fast Facts: July 2013

Highlights:

Total monthly retail sales changed by 4.3% over the comparable month last year.
Total sales excluding food, automotive and gasoline changed by 4.1% over the comparable month last year. (Source retailcouncil.org)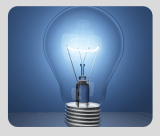 What's Happening?
Coming soon:

Mobile App's

LP Show Coverage

The Top 10