New St. Paul police unit takes aim at booming retail theft rings
St. Paul Police Department is going after the criminals with a newly formed unit focused on catching the crooks and the resellers. It would be the first organized retail crime unit in Minnesota, police say. Sgt. Charles Anderson, who is heading the department's one-year pilot, and who works in the Western District, first began to see a pattern when he was reviewing shoplifting reports. "I think we're overdue in addressing this specific problem," Anderson said. With the formation of the unit, Anderson and another officer will handle all of the city's 1,300 shoplifting cases so that they can identify what's just a minor theft and what's an organized enterprise. The unit's goals are to shut down fencing operations and put boosters behind bars. (Source startribune.com)

ORC gang busted in Pittsburgh - investigation is ongoing
Police have accused the trio of stealing $1,200 worth of supplements from GNC, supplements from Giant Eagle, items from the Hallmark store and items from Pittsburgh Comics. GNC, Giant Eagle and the Hallmark store are all located in the Crossroads shopping center. Pittsburgh Comics is nearby on East McMurray Road. Matthew Thompson, of Bethel Park, and Maggie Ann Brown, of Canonsburg, and Matthew Johns are being charged with retail theft and conspiracy, police said. Police are still investigating. (Source peters.patch.com)

North Carolina Gang Investigators Association holding annual conference; addressing organized retail crime The N.C. Gang Investigators Association is holding the 12th annual Gangs Across the Carolinas conference in Greensboro today through Thursday. Greensboro Police Chief Ken Miller wants to address the issue of organized retail crime. (Source ncgangcops.org)



Arvada, Colorado credit card thieves ring up $5000 in an hour An elderly female shopper was approached by two males in the parking lot of a Natural Grocers. While one suspect asked the woman questions, the other reached into her handbag and stole her credit cards. Within an hour, a couple is caught on video surveillance shopping at Target, purchasing $2000 in gift cards. The couple also purchased gift cards at an area Walgreens store. (Source 9news.com)




"Protection 1 is proud to be sponsoring the D-D Daily ORC column to ensure the LP industry
gets the information, education and critical data they need to fight this national epidemic."
Rex Gillette, VP Retail Sales, Protection 1.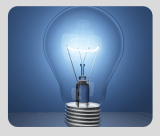 What's Happening?
Coming soon:

Mobile App's

LP Show Coverage

The Top 10