Lego thief who stole $2 million in toys not competent for trial One of South Florida's most prolific suspected shoplifters has been accused of stealing more than $2 million in toys—mainly Legos— but has now been declared incompetent to stand trial. During a court hearing Thursday, Ignatius "Michael" Pollara, of Tamarac, was scheduled for an Aug. 23 hearing that would indicate where he would be assigned for mental health treatment and the length of his stay there. Court records show that Pollara used rewards cards that investigators tracked at nearly 140 Toys R Us stores in 27 states to build their case. Special Harry Potter and Mind Storm robotic Lego sets were Pollara's preferred toy to swipe, authorities said. He was arrested last August and charged with organized fraud, dealing in stolen property and multiple counts of theft. His elderly mother was also accused of serving as a lookout during the thefts. His mother, Margaret Pollara, 71, also faces theft and organized fraud charges. She is scheduled for a change of plea hearing on Aug. 26. (Source sun-sentinel.com)

ORC suspect busted hitting Canadian Tire stores in Ottawa, Canada
The Ottawa Police Service West District Investigations has arrested a 47 year old man for committing several frauds at various Ottawa Canadian Tire stores. The man would enter a Canadian Tire store and purchase items. He would soon return them. Then he would attend another Canadian Tire and steal the same items. Once the items were stolen he would return to the store and try to get a refund using his existing receipt from the earlier purchase. Bruce Patriquin, 47 years old, of no fixed address, has been charged with eight counts of Fraud Under, eight counts of Trafficking in property obtained by crime, three counts of Breach of Undertaking and one count of Attempt Fraud Under. (Source ottawapolice.ca)

ORC charge filed in Fayetteville, N.C.
Maurice White, 27, of the 1900 block of Millan Drive, was charged Thursday with felony larceny, possession of stolen goods and property and organized retail theft from Jan. 8 through May 2. Bail was set at $25,000. (Source fayobserver.com)


Two People Involved In Theft Ring Busted in Dothan, Alabama A woman and juvenile police say were involved in a small theft ring have been arrested in Dothan while another person is sought in connection with a string of thefts. Cassandra Walker, 28, was taken into custody after allegedly trying to leave the Montgomery Highway Wal-Mart with a cart containing about $1800 worth of stolen merchandise. Police said that the three people committed thefts at several Wal-Marts in southeast Alabama. In the Dothan case Walker and the juvenile were apprehended in the parking lot while a man believed also involved ran away and remains at large. Walker is charged with Theft of Property 2nd Degree while the juvenile was turned over to Youth Services. (Source wtvy.com)

Two Minnesota women charged with $1,500 in theft from Maurices and Kohl's; 100 mile per hour Police chase Two women were charged with the theft of $771.96 of merchandise from Maurices and $671.99 from Kohl's in Blaine, Minnesota. Police were given a description of the car, which they located near I-35. When police attempted to make the stop, the two women took off at over 100mph with the police in chase. The incident ended with both a police officer and the suspects crashing their vehicles. The two women were arrested after a short foot chase. (Source abcnewspapers.com)


"Protection 1 is proud to be sponsoring the D-D Daily ORC column to ensure the LP industry
gets the information, education and critical data they need to fight this national epidemic."
Rex Gillette, VP Retail Sales, Protection 1.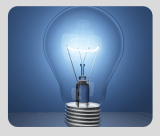 What's Happening?
Coming soon:

Mobile App's

LP Show Coverage

The Top 10