West Haven Women Linked to Large-Scale Fencing Operation Two West Haven women were arrested Sunday night in New Jersey after reportedly being linked to a large-scale fencing operation spanning several states. Police searched the car and found hypodermic needles, drug paraphernalia, a large amount of stolen property and ledger books containing the addresses of several PetSmart, Petco, A.C. Moore, Michaels Arts & Crafts, JoAnn Fabrics and Walgreens Stores in N.Y., Ohio, Conn., Mass. and N.J., authorities said. The stolen items were contained in 11 garbage bags and are valued at more than $10,000, police said. They were both held in lieu of bail at the Bergen County Jail. (Source nbconnecticut.com) (Source nj.com)

Man pleads guilty to role in multi-state, $300,000 retail fraud scheme that included Flint, MI., -area stores An Auburn Hills man has pleaded guilty to his role in a retail fraud operation that authorities say bilked more than 100 Home Depot stores in 13 states, from Florida to Michigan, out of more than $300,000. Beginning in 2010 he and others used UPC codes of cheaper items that matched the general description of the more expensive item to allay possible concerns of HD cashiers. Federal investigators allege that the men, along with accomplices who have not been charged, would then return the purchased items without receipts in order to receive store credit for the more-expensive original price. The second man has not yet been indicted or arraigned on any charges associated with the fraud operation. He is free on a $50,000 unsecured bond, according to court records. The two men used more than 150 different forms of identification during the operation, according to the federal complaint. The plea agreement includes a sentencing guideline range of 41-51 months in prison. Wire fraud is punishable by up to 20 years in federal prison. (Source mlive.com)


Serial shoplifting suspects sought in Elsmere, Delaware The latest incident happened on the morning of August 16th at the BJ's Wholesale Club located at 2131 Kirkwood Highway. The pair allegedly removed two cameras from a display and brought the items to the rear of the store, where they removed the items from their packaging. Police say they then left the store with the merchandise. According to police, when employees tried to stop the suspects, the pair fled to a red pickup truck with a silver tailgate and drove away. (Source abclocal.go.com)


ORC thief convicted on one count now faces more charges in three more counties - hitting Toys R Us for TVs in N.J. Vincent Salerno, 33, of Jersey City, was found guilty of removing the 32-inch TV via a rear fire exit door at a Toys R Us store in Raritan. Salerno also is facing shoplifting and related charges for incidents in Warren, Morris and Hunterdon counties. His getaway driver testified against him. (Source nj.com)


LAPD Sting Operation Targets Cash for Gold Stores Buying Stolen Goods Monday's sting operation marked the eleventh store the LAPD has targeted this summer. Eight of the eleven stores knowingly bought the stolen goods Los Angeles City Councilman Mitchell Englander suggests that second-hand jewelry stores should have rules in place that regulate them the way they regulate pawn shops. The LAPD says that they will continue to target stores that they believe are knowingly buying stolen goods. (Source cbslocal.com)



ORC trio hits Wal-Mart in Chatham County, N.C. multiple times - Sheriff's need help identifying them On June 23 and July 24 these individuals entered the store through the main entrance between 1:30 a.m. and 3:30 a.m. and stole more than $10,000 worth of property, according to a news release. The suspects are seen on surveillance footage leaving the store by disabling a locked door in the Garden Center. Anyone with any information is asked to contact the Investigative Division of the Chatham County Sheriff's Office at 919-545-8133 or call the main office at 919-542-2811. (Source newsobserver.com)


"Protection 1 is proud to be sponsoring the D-D Daily ORC column to ensure the LP industry
gets the information, education and critical data they need to fight this national epidemic."
Rex Gillette, VP Retail Sales, Protection 1.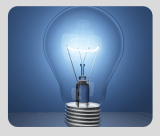 What's Happening?
Coming soon:

Mobile App's

LP Show Coverage

The Top 10