ORC duo charged in Walla Walla, WA., hitting Home Depot
Adele A. McKinnon, 25 and Corrie L. Cariveau, 29, charged Aug. 15 with first-degree theft with the intent to resell and first-degree organized retail theft. Cariveau is accused of committing the theft of $6,121 in merchandise from The Home Depot with the intent to resell the merchandise, and wrongfully obtaining or exerting unauthorized control over the merchandise in a series of thefts between May 8 and Aug. 7. (Source union-bulletin.com)

Middletown woman stole $15K in hair care products sold to pawn shops
Sara Piccolo, who turns 25 next week, is charged with shoplifting as much as $15,000 worth of high-end hair care products from a northern New Jersey salon then selling them at a Falls pawn shop. Police said they were alerted to Piccolo's activities earlier this month after they were notified that she had an "unusually high" amount of pawn activity at the Morrisville Loan and Pawn in the 400 block of West Trenton Avenue. Each time Piccolo appeared to be pawning beauty supplies, such as Moroccan oil treatments, shampoos and conditioners. She was receiving only about half the retail value of the items on many occasions, according to court documents. Falls police put Piccolo under surveillance and on Monday they observed her leave her Orchard Avenue home around 10:30 a.m. and drive to Salon Centric in Edison, N.J. Police observed Piccolo was carrying a large purple purse that appeared empty when she entered the business and that it appeared full when she left, the affidavit said. (Source phillyburbs.com)

Two Minnesota females face felony charges for theft at TJ Maxx in Oakdale
Two suspects were observed on Aug 15 concealing $350 worth of merchandise in their handbags. TJ Maxx Loss Prevention identified the same two suspects to Police as the pair who stole 16 purses on Aug. 3 valued at over $2000. (Source patch.com)


"Protection 1 is proud to be sponsoring the D-D Daily ORC column to ensure the LP industry
gets the information, education and critical data they need to fight this national epidemic."
Rex Gillette, VP Retail Sales, Protection 1.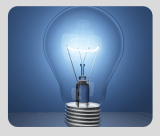 What's Happening?
Coming soon:

Mobile App's

LP Show Coverage

The Top 10