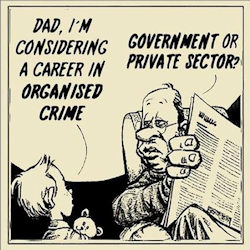 ORC Trio hitting Home Depot stores in Atlanta, Ga. - One arrested after using stun gun on security guard - two escaped A man tied to a shoplifting ring was arrested Tuesday, but two other suspects have not been identified. On Sept. 3 around 1:15 p.m., three suspects entered the Home Depot store in Newnan, GA. One man, Anthony Lee Green, 55, went directly to the tool section with an unidentified black female and picked up items worth around $600, but the store's security guard kept an eye on him, Yarbrough said. When Green and the female suspect bypassed the checkout aisles and went straight for the exit, the security guard moved to stop them. The female suspect, however, pulled out a stun gun and used it on the security guard, Yarbrough said. Both suspects ran. The woman sped off in a vehicle with another unidentified suspect, and Green fled on foot with the stolen items. Green was found Tuesday by Coweta County investigators and charged with a felony for "armed robbery with other weapon." Investigators are looking into possible involvement by Green and the other two suspects in other Home Depot shoplifting cases in the greater Atlanta area, Yarbrough said. (Source times- herald.com)

112 bottles of cologne = $6,000 - ORC????? You make the call
Police in Nashua, N.H., have accused a Massachusetts man of taking $6,000 worth of cologne from a mall store. Police said the Abercrombie & Fitch store at the Pheasant Lane Mall reported two separate thefts in October 2012. A total of 112 bottles of cologne was gone. police arrested 39-year- old Andy Rodriquez of Lawrence, Mass., on a warrant charging him with two counts of theft. (Source bostonherald.com)

More Vt. football players charged in ORC thefts from Dick's Sporting Goods store
A third Castleton State College football player is facing charges of stealing merchandise from a Rutland sporting goods store. Police said 22-year-old Mark Comstock of Rutland was charged Wednesday with retail theft and is one of several players suspended from the football team. It wasn't immediately known if he had a lawyer. Police are still investigating the incident. (Source mysanantonio.com)

High Point, N.C. organized retail theft charged
Carlos Jerome Southerland, 43, of 1003 Granby Ave., High Point, was charged with felony organized retail theft and felony accessory after the fact, $5,000 secured bond. (Source the- dispatch.com)

"Protection 1 is proud to be sponsoring the D-D Daily ORC column to ensure the LP industry gets the information, education and critical data they need to fight this national epidemic."
Rex Gillette, VP Retail Sales, Protection 1.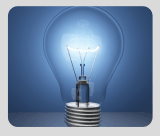 What's Happening?
Coming soon:

Mobile App's

LP Show Coverage

The Top 10