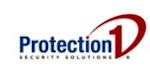 Company Outfits "SEAL Team" for National Accounts Installations; Sets New Industry Standard
for Speed and Quality

CHICAGO– September 24, 2013 – Protection 1, the largest full service business and home security company in the U.S., today announced the launch of a new approach to national account roll outs. Leveraging its national footprint, the company has augmented its installation capabilities using a cross functional team of installers from both national accounts and its 1 to 1 program. Through this strategy, Protection 1 is uniquely able to complete national account installations in timelines unequaled in the industry.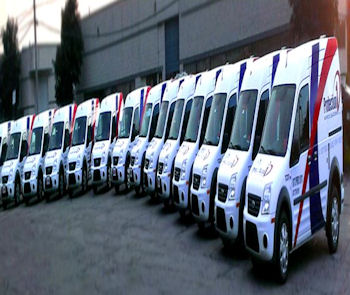 "We've seen over 800% growth in the past three years and meeting the unique needs of our national account customers in a differentiated approach to delivery is what has been key to our success," said Timothy J. Whall, Chief Executive Officer, Protection 1. "When we recently won a national drug store chain with over 4,500 locations and they wanted them changed over in a short period of time, we knew we needed to think outside the box on how to deliver.

Brendan Smith, Vice President of Field Operations at Protection 1, recruited a traveling team of 16 technicians specifically to create a single-purpose, single-focus approach. They all convened in Detroit in early September for 48 hours of intense customer training as well as technical review of solutions. In addition, they received their new Protection 1 vehicles. (pictured).

The Protection 1 "SEAL team" then hit the road and in the past 30 days has successfully completed more than 600 installations. "We're pleased with their results – and so is the customer," Whall continues. "This team is highly dedicated and motivated to deliver a great customer experience. We have enough work to keep this team busy well beyond these initial 4,500 site installations and look forward to continuing to expand and develop the "SEAL team" concept."

For more information, please visit us at www.protection1.com.