With Flea Markets being a primary sales channel for ORC, here's what their Association says about it Interesting to start out here's their mission statement: "The National Flea Market Association exists to serve the public interest and to benefit the flea market industry by fostering high standards of business conduct which merits public trust." With the last six words saying it all - business conduct which merits public trust. With 1,100 flea markets in the U.S. having 2.25 million vendors conducting $30B in sales and 150 million customers each year, what's the percentage of stolen or counterfeit merchandise? You make the call? They have two lobbying firms they employ in Washington to ensure they're represented, Rasky Baerlein Strategic Communications and The Suffolk Group. In reviewing their web site and reading their "About" page you'll see their stance against any legislation or proposals they feel will discriminate against them. With the very first one being: Examples of Anti-Competitive Legislation Include:

Organized Theft and Shelf Sweeping: The Flea Market Association does not condone the sale of stolen goods and promotes widely accepted precautions, such as registration of vendors and the use police details during business hours. In addition, the NFMA partners with public safety and national trade organizations to protect consumers against counterfeit goods, product piracy and copyright infringement. These measures are also successful in helping to prevent the sale of stolen, suspicious, or worn goods, including those resulting from shelf sweeping items, such as infant formula.

Flea market vendors must also be protected from mandates forcing them to reveal proprietary information such as price and source of goods to their competitors. Such mandates not only eliminate the ability of flea market vendors to fairly compete, but also inappropriately allows a large retailer to control the flow of merchandise within manufacturers, distributors, and wholesale networks. (Source fleamarkets.org)

ORC crew member gets three 2 year sentences in prison in Tucson
Pima County Superior Court Judge Brenden Griffin sentenced Karina Ortiz on three counts of organized retail theft. Ortiz, 27, who pleaded guilty to the charges in August, was given two years in prison on each charge. The sentences will be served concurrently. She and four other women were arrested in December after a Tucson Police Department investigation found the group was responsible for numerous thefts of cosmetics and jewelry from area stores. The women were accused in as many as 30 shoplifting incidents at CVS, Safeway, Walgreens, Ross and Charming Charlie. Deputy Pima County Attorney Benjamin Mendola said the restitution amount the county would seek totals more than $74,000. Defense Attorney Steven D. West said his client was only a small player in a large and organized shoplifting organization. He said Ortiz essentially worked as an employee for the organization, which warehoused more than 1,000 shoplifted items. The goods were later sold at places such as the Tanque Verde Swap Meet, West said. Mendola said three other defendants accepted plea agreements; however, one defendant fled and is thought to be in Mexico. (Source azstarnnet.com)


Mom Gone Wild - Shoplifting secret of the housewife who stole 900 designer handbags worth $811,400 U.S. - Britain's most prolific handbag thief A housewife is facing jail after she stole more than 900 designer handbags worth up to $811,400 U.S. in a crime spree lasting three years. Stealing almost one a day in a three-year crimewave. Jayne Rand, 48, carried out a nationwide "campaign of shoplifting", helping herself to a haul of handbags made by leading designers including Prada, Gucci and Louis Vuitton. A court heard Rand carried out her crimes by walking into shops and department stores without a handbag. She would remove the security tag from a bag that caught her eye, then put it over her shoulder before walking out undetected. Some of the bags had price tags in the £1,000 range, the court heard. She was caught by security staff at a shopping centre in Cwmbran, South Wales. Rand's husband Philip, a planning consultant, and her grown-up daughters Gemma and Amber were unaware of her activities, the court was told. Rand admitted stealing 905 handbags and four purses from House of Fraser and various other stores between December 2009 and December 2012. The court heard Rand had sold many of the handbags to other women, making her more than £80,000 over the three years. She also admitted converting criminal assets from 838 handbags. She will be sentenced later this month and the judge warned her to expect "a custodial sentence of some length". (Source telegraph.co.uk)

ORC gang of four busted at Woodbury Common Premium Outlets in Orange County, FL Town of Woodbury Police have changed three men and a woman in connection with the theft of merchandize from several stores at Woodbury Common Premium
Outlets valued at $17,756.87. Officers Michael Farahvashi, Brian Rudden and Charles Tausk responded to the Burberry outlet on Saturday, Sept. 28, for a report of a shoplifting incident that occurred earlier in the day. Officers reviewed the store's video showing three Hispanic males and one Hispanic female stealing several trench coats, Abbott said. The vehicle they suspects came in was searched and police said the officers recovered $17, 756.87 worth of stolen merchandise from several different stores. (Source thephoto-news.com)

ORC suspects point gun at off-duty officer working security at Wolfchase Galleria in Memphis, Tenn. Police say two women and a man shoplifted from Wolfchase Galleria before leading officers on a chase. The suspects reportedly pointed a gun at an off-duty officer working security at the mall, which has seen a number of shopliftings this month. Police say the trio made it to the area of Getwell Road and I-240 before being stopped. The loot stolen from the mall included a pile of Levi's jeans. A lot of clothes and diapers, and a bunch of stuff they were getting out of the car," said Starlings. At least 10 felony shoplifting crimes were reported at Wolfchase Mall during the month of September alone. Items swiped included electronics, expensive handbags, and lingerie. (Source wmctv.com)

Woodland, Wash., police arrest two on "suspicion of organized retail theft" - Have they hit your stores? West Liberty police say Courtney Phipp, 27 years old, has been charged with identity theft. Police say Phipps applied for and received three credit cards by using someone else's social security number. Police say she used the credit cards to buy 19,000 dollars in items which she then tried to pawn off. (Source wkyt.com)

Wal-Mart bar code switcher sentenced to 30 months in prison
A southern Arkansas man has been sentenced in Missouri for a $257,000 fraud scheme that involved switching bar codes on items at Wal-Mart stores and selling the merchandise on eBay. He admitted going into Wal-Mart stores in several states from late December 2004 to July 2008 and putting bar codes from inexpensive embroidery machines on more costly machines. He then bought the expensive machines at the lower prices and sold them on eBay. (Source katv.com)

60 bras stolen from Rock Hill Victoria's Secret
A man stole $1,800 in bras from Victoria's Secret at the Rock Hill Galleria Saturday, according to a police report. A store employee called officers after she saw a man crouching in the corner of the store, "shoving bras into a bag." The man left the store when he saw the employee watching him, taking 60 bras with him, the report states. The store does not have surveillance cameras, according to the report. (Source thestate.com)

Two women with three children use a 14 year old as a look-out in a Walmart theft in Bethlehem, Pennsylvania A female shoplifting duo from Lehigh County, with three youngsters in tow, used a 14-year-old boy as their lookout, officials said. Knauss' 1- and 7-year-old daughters were with their mom while she was shoplifting. Neighbors Ashley A. Knauss and Kaitlin M. Petersen tried to steal $358.53 worth of household products they stuffed into insulated Walmart bags, a diaper bag, a book bag, a purse and a baby stroller at Walmart around 4:45 p.m. Saturday. Petersen's 14-year-old brother-in-law told police the women were in the store to steal and that he was the lookout, officials noted. Both women were arraigned on charges of retail theft, criminal conspiracy and corruption of minors and released on $5,000 unsecured bail each. (Source wfmz.com)




Danville, Virginia shoplifting suspect arrested; hit store several times A man wanted for shoplifting in Danville has been arrested. Police say 49-year-old Lloyd Jefferson Davis of Danville has been taken into custody after they say he shoplifted several times from Walmart. Davis is currently in the Danville City Jail under a $10,000 bond. (Source martinsvilledaily.com)




Lancaster police seek suspect accused of multiple thefts from Giant Foods store Lancaster city police are trying to locate an alleged thief who stole items worth more than $2,000 from a Giant Food Store. The alleged thefts took place between Aug. 16 and 26 at the Giant located in the 200 block of North Reservoir Street. The suspect stole energy drinks and other items from the store's meat department, according to police. (Source fox43.com)

The Daily appoints ORC Advisory Council
In keeping with the overall mission of the Daily to be the #1 LP industry news source in providing the information that the industry needs in order to continue to combat this worldwide epidemic, we've created an ORC Advisory Council that will be named next Monday. This Council's primary objective will be to ensure that the Daily continues to evolve and fulfill the needs of the industry. With an emphasis on fostering the relationship between the retailers and the public law enforcement community.
"Protection 1 is proud to be sponsoring the D-D Daily ORC column to ensure the LP industry gets the information, education and critical data they need to fight this national epidemic."
Rex Gillette, VP Retail Sales, Protection 1.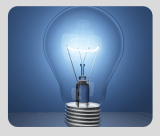 What's Happening?
Coming soon:

Mobile App's

LP Show Coverage

The Top 10