Getting serious about cargo crime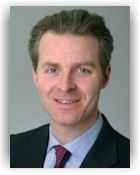 By David Shillingford
President, Verisk Crime Analytics

Cargo theft is a multibillion-dollar problem that affects businesses on a global scale. When large loads of goods are stolen, the supply chain is interrupted, which in turn disrupts manufacturing. Shelves remain empty, affecting retailers' profitability. And it costs insurers millions of dollars in claims — not to mention the time and effort to investigate incidents and attempt to recover goods.

CargoNet combats cargo crime

Formed in 2009 by Verisk Analytics and the National Insurance Crime Bureau (NICB), CargoNet helps prevent cargo theft and increases recovery rates through secure and controlled information sharing among theft victims, their business partners, and law enforcement. Crime analysts and subject matter experts manage the CargoNet database and information-sharing system. CargoNet applies an integrated, layered approach that analyzes cargo crime from multiple perspectives.

Insurers have joined the effort

Many leading cargo insurers have become CargoNet members to help recover their insureds' stolen cargo and help policy­holders reduce the chances of becoming victims of cargo theft. Insurers believe that an industry solution such as this requires leadership and that this leadership is recognized and rewarded by agents and policyholders.

Insurers appreciate that the sooner their insureds report a theft incident to CargoNet, the greater the likelihood that the stolen goods will be recovered. That's because CargoNet's extensive network and recovery efforts go into effect as soon as a theft is reported — whether at 3:00 p.m. on a Thursday or 1:00 a.m. on a Sunday. Insurers maximize CargoNet's benefits by providing same-day reporting via first notice of loss proce­dures, by offering policyholders an incentive tied to prompt reporting, and by promoting CargoNet membership to their policyholders.

Cargo theft driver advisory available to your insureds

If your company insures businesses in the transportation industry, you can order a CargoNet Driver Advisory electroni­cally. The advisory includes eight easy-to-follow tips to help protect drivers and their cargo. If you'd like a copy of the Driver Advisory to distribute to your transportation clients or if you'd like to learn about becoming a member of CargoNet, please send e-mail to info@cargonet.com.