Retailers launch major effort to fight losses from retail theft - NEORCA makes the news in New Hampshire Jason Adams, Nat'l Mgr., ORC Investigations, Gap Inc, and Nancy Kyle, Pres./CEO Retail Merchants Assoc. of N.H, speak on news channel in New Hampshire about the development and roll-out of the new New England Organized Retail Crime Association and the history behind the effort. Great job and story for the entire group led by Kevin Plante, LPC, Director, Loss Prevention Reporting and Analytics at CVS Caremark. Great coverage and interestingly enough the ORC efforts across the nation are picking up more coverage now then ever before in history. And it's efforts such as this group that are truly making a difference and getting the entire nations attention. Job Well Done!

"Protection 1 is proud to be sponsoring the D-D Daily ORC column to ensure the LP industry gets the information, education and critical data they need to fight this national epidemic."
Rex Gillette, VP Retail Sales, Protection 1.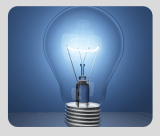 What's Happening?
Coming soon:

Mobile App's

LP Show Coverage

The Top 10