Seattle Fence/Bar Owner in ORC liquor theft ring appears in court A West Seattle restaurant owner and four other suspects entered pleas of "not guilty" to charges that they were part of a crime ring that stole liquor from grocery stores. The case is one of the first in King County to target organized retail theft of liquor since hard alcohol went on sale in grocery stores. He's now charged with trafficking in stolen property. Prosecutors say he paid four drug addicts to steal liquor at grocery stores all over King County. The four thieves charged in this case have a long criminal history, including a conviction for child rape. Michael Allen Jensen has more than 80 arrest warrants in his criminal file. Amber Vincent and Shaye Benjamin Glenn-Nitschke are also charged. All the suspects are charged with Organized Retail Theft, a provision in the law that carries harsher penalties than a typical shoplifting case. When King County Sheriff's detectives raided Puerto Vallarta in late September, they seized hundreds of bottles of liquor from a back room in the restaurant. (Source king5.com)


Two identity thieves charged with racketeering in Astoria, Ore., connected to West Coast Ring When Astoria Police arrested Bradley Stay, the 34-year-old California man accused of credit and gift card fraud Thursday, it appears that was just the tip of the iceberg for a much larger operation. Stay's girlfriend Cherice Leona McMillian, 34, of Clovis, Calif., was arrested twice this weekend in Clatsop County, for fraudulent use of a credit card and identity theft by Seaside Police Friday and for racketeering by Astoria Police Saturday. Now police are discovering just how far the fraudulent credit card scheme stretches down the West Coast. "This seems to be a coordinated criminal conspiracy involving multiple people and that is racketeering," Astoria Police Deputy Chief Brad Johnston said. (Source dailyastorian.com)

ORC trio hitting Wal-Mart store - one gets 1 yr. in prison & another getting time as well in Hillsdale, Mich. They stole items like large flat-screen televisions — over a two-week period in September and October of this year. The third conspirator, Nikole Renae Gay, 40 of Osseo pleaded guilty Wednesday to one count of receiving and concealing stolen property less than $1,000 as part of a a plea bargain. She was originally charged with receiving and concealing stolen property more than $1,000 but less than $20,000 after she was discovered to be in possession of items allegedly taken from Walmart. (Source hillsdale.net)




As reported by the D&D Daily.
Continue reading the Daily all week to see the latest ORC reports and statistics.

"Protection 1 is proud to be sponsoring the D-D Daily ORC column to ensure the LP industry gets the information, education and critical data they need to fight this national epidemic."
Rex Gillette, VP Retail Sales, Protection 1.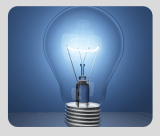 What's Happening?
Coming soon:

Mobile App's

LP Show Coverage

The Top 10