The D&D Daily appoints new ORC Advisory Council

The Council's Mission Statement:

The D&D Daily's ORC Advisory Council was formed to help guide and steer the Daily's direction in reporting, supporting, and developing the nation's ORC efforts. With the intention of developing this public vehicle into being able to add value on a state and national level. By documenting and tabulating the trends, we can educate the overall industry and hopefully help influence the retailers, the legislators and the public response.

As the only public vehicle truly reporting and documenting "publicly reported" ORC crimes on a national level, we have a unique vantage point that enables us to truly educate the industry and legislators with a level of creditability never before available. Armed with this information, we can then help ensure that we continue to build and develop the resources we need as an industry to combat this growing problem.

Council Members: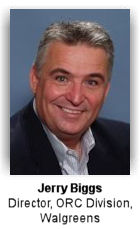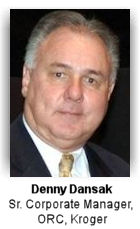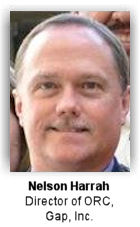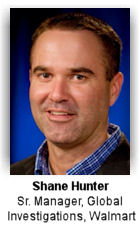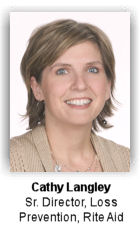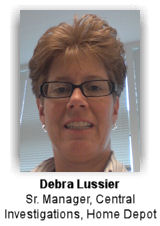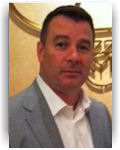 UTORCA – Utah Organized Retail Crime Association

By Britt Davidson, UTORCA Board Member

Salt Lake City, UT

With Organized Retail Crime growing larger each year and costing retailers an estimated $30-$35 billion across the nation in 2012, law enforcement and retail professionals across the state of Utah have decided enough-is-enough. "Criminals are working together and using technology to their advantage, so why can't we?" says Ben Becker, current Chairman to the UTORCA Board of Directors. By using a secure website, only accessible to approved law enforcement and retail loss prevention professionals, the two groups share information for one common goal; to solve crimes. Since its creation in early 2012, UTORCA has had nearly 600 cases uploaded to its website. Of that, approximately 55% of the suspects involved in the cases have been positively identified which has led to numerous arrests and charges being filed for these once "unknown criminals." Because of its high success it has also gained 500+ law enforcement and loss prevention professionals in and around Utah in its short two years of existence. The website has been so successful in solving crimes in Utah, that it is now gaining members in Idaho. "It just makes sense." says Cody Evens, ORC Detective from the Boise PD, when discussing the use of the UTORCA website and partnerships between retail and law enforcement.

Who should apply? While UTORCA is a secured website, anyone employed in law enforcement or retail loss prevention can, and is encouraged to, apply for membership.

Why should you apply? According to the FMI ORC report, Utah lost an estimated $283 million to theft and ORC last year. That calculates to $13.3 million lost in sales tax revenue, or enough to pay a year's salary for 261 police officers in the US. (This figure is based on the median expected salary of a patrol officer in the United States. www.salary.com)

What is the cost of membership to the UTORCA website? Nothing; UTORCA recently gained its non-profit status and is 100% free to its members.

To begin the membership application process, click on the link provided

Shoplifting Ring hits Kmart in Chesterton, Indiana, again
Apparently the same shoplifting gang foiled on Thursday in their efforts to steal from the Kmart in Chesterton. According to police, at 11 a.m. Saturday, Nov. 16, three women and one man--the same suspects in Thursday's incident--entered the store with baby carriers. The four then proceeded to fill the carriers with electronics and women's apparel. In addition, they filled diaper bags from the store with merchandise, police said. When two of the women left the store, a loss prevention agent confronted them, prompting them to flee. The other two suspects, a woman and the man, remained inside, hiding, and when the agent returned to the store they also fled. Kmart estimated the loss on Nov. 16 at around $2,000. The agent further advised police that the four are "the same suspects from shoplifting incidents in the Valparaiso, Merrillville, and LaPorte Kmart stores." (Source chestertontribune.com)

Louisville Couple accused of stealing $40,000 of Dillard's merchandise; Employee Theft According to an arrest warrant, the thefts took place from the Dillard's at Mall St. Matthews from Dec. 1, 2012 to Nov. 14, 2013. Police say Lindsay Desselle and her husband, Lucien Desselle, were involved in the crime. Lucien Desselle is a former employee of the store, and while working there, he would select high-priced merchandise and place it in packaging priced at a lower amount. Police say Lindsay Desselle would then enter the store, select the high-priced merchandise, and then her husband -- a cashier -- would ring up her merchandise for the lower cost. Together, they stole roughly $40,000 of merchandise which was later sold on the internet. (Source wdrb.com)

Babies R Us hit for over $600 in merchandise in Boardman, Ohio
An employee for the store told police the four suspects came into the store, removed security sensors off of four Swing Brand breast pumps and concealed the merchandise in large bags. Each breast pump is valued at $169.99. Altogether, the store lost $679.76 from the theft. (Source vindy.com)

"Protection 1 is proud to be sponsoring the D-D Daily ORC column to ensure the LP industry gets the information, education and critical data they need to fight this national epidemic."
Rex Gillette, VP Retail Sales, Protection 1.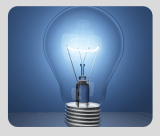 What's Happening?
Coming soon:

Mobile App's

LP Show Coverage

The Top 10