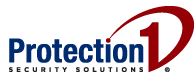 #ProtectYourCookies; Mike and Mike Battle for Greenberg's Cookies in New Protection 1 Commercial

Campaign Videos Have Over 40,000 Views Combined, Cookies Given Away Daily to Commenting Viewers; Watch and Comment to Get Greeny's Cookies

CHICAGO - November 12, 2013 - Protection 1 and ESPN's Mike and Mike invite viewers to watch the recently launched commercial and get Greeny's cookies! Participants can then comment and share with #ProtectYourCookies for a chance to have Greeny's cookies delivered to them. The commercial, plus behind the scenes videos, have already reached over 40,000 views on YouTube with more than 20,000 views of the commercial itself!

Protection 1 is holding a daily giveaway for those who view, comment and share the commercial hosted on YouTube. Winners will be contacted and mailed a dozen cookies from Sono Baking. The campaign has received over 150 direct replies on twitter and over 55 #ProtectYourCookies hashtag uses. Mike Golic and Mike and Stacy Greenberg have generated 168 re-tweets and 512 favorites through their media accounts. Protection 1 wants you to #ProtectYourCookies and win!

The campaign is airing now on ESPN and ESPN radio. For more information, visit us on Facebook, Twitter, Google+ and YouTube and check out our Protection 1 blog to find out the latest.