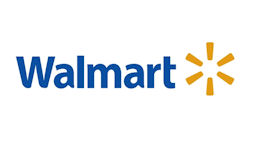 Your spark makes us Walmart.

Whether you're interested in full-time or part-time, cashier or management, you'll discover more than a job at Walmart. You'll find a place where you can make a difference in the lives of our customers, have plenty of advancement opportunities and enjoy the perks of working for the world's largest retailer. We are currently seeking qualified candidates for the following position:

Your Local Walmart Store is Hiring
Asset Protection Managers!


Job Description:
• Controls the unexplained loss of merchandise and improves profitability
• Coordinates, completes, and oversees job-related activities and assignments for asset protection
• Detects, deters, investigates, and resolves violations of company policies and criminal activities
• Ensures compliance with company policies and procedures and supports company mission, values, and standards of ethics and integrity
• Manages facility level training and execution of asset protection and safety functions
• Monitors safety and risk controls within a facility
• Provides supervision and development opportunities for associates
• Supervises the Asset Protection Associate (APA) program

Minimum Qualifications:
• Completion of 2 years of college OR 1 year experience as a supervisor in a multi-department environment OR 1 year experience in one of the following areas: accounting, claims, inventory control, systems/upc, personnel, or loss prevention/asset protection in a multi-department environment OR 2 years experience in an asset protection related field.

Additional Preferred Qualifications:
• 2 or more years experience supervising, evaluating, mentoring, and developing associates; managing associate workload; and participating in the hiring and promotion of associates.
• 2 or more years of investigative experience.
• Bachelor's Degree.
• Certification in an asset protection related field (ex. Loss Prevention Qualified, Loss Prevention Certified, etc).
• Certification in an asset protection related field.


To apply or for more information about career opportunities with Walmart, please visit jobs.walmartstores.com/apply and reference requisition # 72936BR and Asset Protection Manager Requisition # 76828BR

Walmart will not tolerate discrimination of employment on the basis of race, color, age, sex, sexual orientation, religion, disability, ethnicity, national origin, marital status, veteran status or any other legally protected status.