The v-Newsletter

Bringing the e-World to the LP & Safety Industry

In this fast e-World a lot is missed... The V-Newsletter won't be!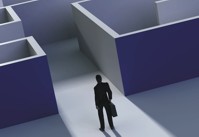 It's a new age... a new e-World! We have one vehicle unlike all the rest and it's called the V-Newsletter. Only sent at most 12 times a year and the message must be compelling for the good of the industry.
Do you have a product, game changing service, or a great story that warrants the entire industry's attention? It may warrant its own unique V-newsletter.
We don't offer this lightly and understand that readership is earned. It's a privilege that must be guarded and respected. With that in mind we are cautious and open to discussing if your story, product, or service is a game changer... because if it is the industry needs to know.
Contact us directly about arranging an initial meeting about your company v- Newsletter.
Get involved – Real Time – Right Now – & Make a Difference
Additional ideas for reaching your target audience:
Don't have finished copy?
We can write it for you for an additional charge.

Customized marketing plans are available – let the D-D Daily Team design and write your next marketing program/ project. Click here for more details.