Axis will be at the NRF Big Show, January 14-15,
New York, NY; will you?
Video surveillance does more than simplify and optimize loss prevention and security; it also helps retailers to improve business processes. You can benefit from ready-made IP video applications that help minimize loss, improve merchandising effectiveness and improve store operations.

Axis is joined in booth #943 by partners LightHaus and SimplyRFID. Stop by the booth to see the latest in video technologies for retail applications beyond security.

Collectively, the companies will be demoing total video solutions and how they will help you to improve not only LP, but also operations, merchandising, and marketing. Stop by booth #943 to see it live and for your chance to win an Axis network camera! Drawings will be held every hour.

Axis Communications
As the market leader in network video, Axis is leading the way to a smarter, safer, more secure world — driving the shift from analog to digital video surveillance. Offering network video solutions for professional installations, Axis' products and solutions are based on an innovative, open technology platform.
>Scalable, flexible and seamless video surveillance solutions that deliver immediate ROI and improved operational efficiencies
>Sharp, high-resolution images for detection and identification

LightHaus


LightHaus helps retailers increase sales conversion and optimize staffing, marketing and merchandising by extracting rich customer insights and business intelligence from in-store video cameras. Retailers face a major challenge in improving their customer experience. Unlike online retailers, who are able to track every click and page visit, brick and mortar businesses can't tell what customers are doing once they enter the premises.
>Provide the foundation for an enterprise-class Visual Customer Intelligence (VCI) solution designed for chain-wide deployment.
> Retailers know what their customers are doing in their stores, all the time, in real time.

SimplyRFID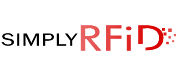 SimplyRFID is an RFID product engineering company that developed the Nox Asset Tracking software – integrating RFID technology and video surveillance.
>Easily see who took what and when, even if the items aren't visible to the camera
>Search video as Nox saves an event for everything that moves in your system
>Look inside bags, identify contents, and view the individual carrying those items

Need a free pass to the show?
Visit www.axis.com/nrfbigshow to register.

Looking forward to seeing you at the show!