Serial Shoplifter busted at Walmart in Bryan, Texas; active warrant and 7 prior theft convictions. Thirty-five year old Lawanda Toliver was apprehended by police when she was found hiding under a truck in the Walmart parking lot. Toliver had stolen $700 of merchandise from the store, including a DVR surveillance system; she is now being held on a $27,000 bond. (Source theeagle.com)

Guilty plea reached in theft of thousands of DVD's from Walmart's in the Midwest. Two women who were arrested in Mankato, Minnesota pled guilty to the theft of 200 DVD's. While one suspect caused a disturbance during a purchase in the Electronics area, the second suspect loaded a suitcase with DVD's. The two went out the door together; the suspect who made a purchase stopped when the sensor alarm triggered and claimed it was her fault. The two had pulled the same scam in Walmarts across the Midwest possibly totaling $13,000. Following time served in Minnesota, the two will face trial in South Dakota. The suspects would Fed-Ex the stolen merchandise back to their home state of California. (Source mankatofreepress.com)

Three suspects arrested in a stolen car with JC Penney loot in Scotts Valley, California. Three suspects riding in a stolen Kia minivan were stopped by Scotts Valley Police. A search of the van revealed stolen merchandise with security tags. The three admitted to police that they had stolen the merchandise from JC Penney earlier in the day. All three were arrested on suspicion of theft of a motor vehicle, conspiracy, burglary and possession of stolen property. (Source go.com)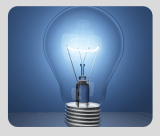 What's Happening?
Coming soon:

Mobile App's

LP Show Coverage

The Top 10