Family sentenced to prison for theft ring
Two sisters and their husbands were sentenced to federal prison this week for their hand in an organized retail crime ring. The theft ring was busted through "Operation Cash Back," a multi-agency investigation that began in September 2010. The men and women dealt in stolen over-the-counter medications and health and beauty products from 2006 to March 2011. They bought and then sold stolen merchandise, according to court documents. (Source shelbystar.com)

Counterfeit and retail theft gang busted in Sterling, IA.
Sterling police have arrested three Quad-City residents on burglary and forgery charges after they are accused of trying to pass counterfeit money at the city's Wal-Mart. The trio is alleged to have passed fake $20 at other stores in Sterling and two of them also had outstanding retail theft warrants on them as well. (Source qctimes.com)

ID theft duo busted hitting Bloomingdales and Macy's at Willow Grove Mall in Pa. Abdoul H. Barry, 29, of McKinley Street, Philadelphia; and Turquoise S. Morrison, 25, of North Sydenham Street, Philadelphia, were charged with forgery, using a stolen credit card, identity theft and related charges Jan. 4. (Source montgomerynews.com)

Serial shoplifter busted for 8 incidents and $15k worth of stolen merchandise in Horry County, SC Michael Steven Knarr, 41, was booked at the J Reuben Long Detention Center on 8 charges of shoplifting. Detectives believe the approximate value of the stolen merchandise to be $15,000. (Source carolinalive.com)

Two men arrested in check fraud, burglary and ORC, hitting Home Depot & other retailers LOS ALAMITOS – Two men have been arrested on suspicion of making checks, using them to buy goods at home improvement stores then reselling the items for cash. David Arthur Larousse, 45, of Anaheim and Earl Leroy Gorman, 39, of Santa Ana, were arrested Thursday after Los Alamitos and Buena Park police detectives found equipment used to create fake checks during a search of their homes, police said. (Source ocregister.com)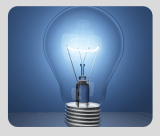 What's Happening?
Coming soon:

Mobile App's

LP Show Coverage

The Top 10