THE MEDIA TAG

Your solution for boxed merchandise security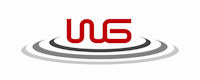 Protecting valuable boxed merchandise has always been a tricky proposition. There is an abundance of specially designed tags and wraps for this purpose, each with their own strengths and weaknesses. Another popular method is to encase these items in lock-boxes, yet this isolates customers from your products. However WG Security Products has designed the ultimate protection for boxed items, while maintaining a customer friendly environment: The Media Tag.

The Media Tag, a member of WG's illustrious Wave Tag family, combines the most advanced EAS tag self-alarming technology with aesthetics to outperform the competition. The sleek rectangular body rests flush against any side of your box and is held tightly in place with an adhesive clear plastic case. The tag contains plungers to detect when a tag has been placed on an item and to arm the tag. When armed, the Media Tag can detect any attempts to pry the adhesive case from the body of your merchandise, resulting in an audible alarm from the tag itself. The tag will also self-alarm if removed prior to deactivation with a coded IR signal, found only in the Wave detacher. Now you can display your items in full view of your customers without fear of shoplifting or even internal theft. The Media Tag is compatible with any 58 KHz AM EAS system.

With an impressive battery life, the Media Tag is a green conscious product that can be re-used for long periods of security of your valuable products. But don't just take our word for it. Watch the video below to see the Media Tag in action.

Watch the Media live in action!



Contact WG Marketing at wgmarketing@wgspi.com for more information about the Media Tag.